It's easy to forget that pros too started from basics.

It's when they master the basics that they developed their unique riding styles.

Here are Ten Riding Tips from Ten Pro Riders (Part 1).
We watch in awe as the pros battle it out among themselves every weekend; they make going fast seem so easy. But if you've ever spoken to any one of them, you will be surprised that the riding basics are the similar – if not the same. In other words, they first learn the basics then evolve it into their personal styles. All riders are cultivated, not born. That's what prompted us to put together this Ten Riding Tips from Ten Pro Riders article.
Furthermore, there is no such thing as one rider being braver than the next. It all comes down to not only skill but how one rides intelligently.
Here are the tips we collected over time, from interviews or read about throughout the years.
1. Kenny Roberts Sr. – "Go fast in the fast parts"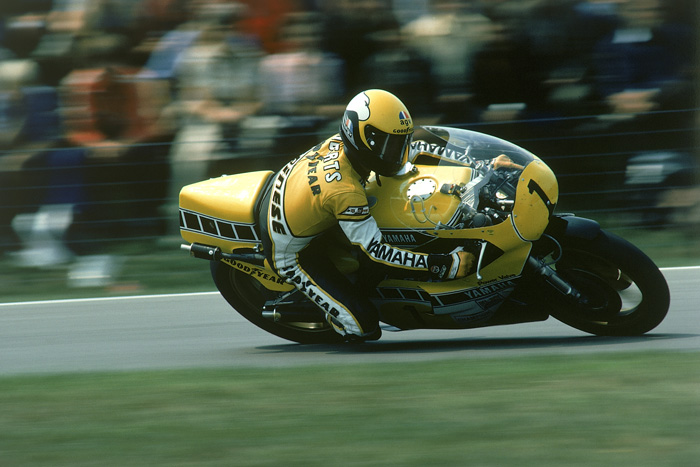 Being a vocal rider, Kenny Roberts Sr. was one of the first riders who revealed that there's no such thing as riding fast and stupid. Instead it came down to analyzing how you ride. That's how he won three 500cc World GP titles in a row. "King" Kenny doesn't believe in coasting with the throttle off: You're either on the gas or braking. The most important parts of a racetrack are the corners with long straights proceeding them and that's where he rode faster. There's no point in trying to ride faster in slow corners as the risks outweigh the benefits – in other words it's easier to crash that way.
2. Wes Cooley – "Keep your chest on the tank"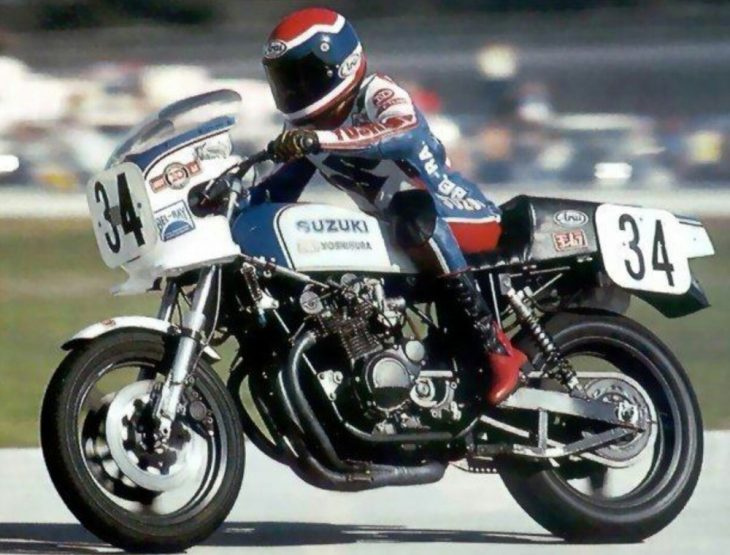 As a rider of late-70s and early-70's superbikes, Wes Cooley always kept his chest close to the tank. Doing so puts more weight on the front tyres to help the bike handle. That's why modern sportbikes are designed the way they are now, besides being more aerodynamic.
Cooley once recounted his story, "One day I came in from practice and my Dad told me I needed to stay tucked in. I told him I had, so he tied shoelace from my suit's zipper to the ignition key. When I came back in after the next session, my racesuit was unzipped to my waist."
3. Freddie Spencer – "Brake where you need to, not where you think you should"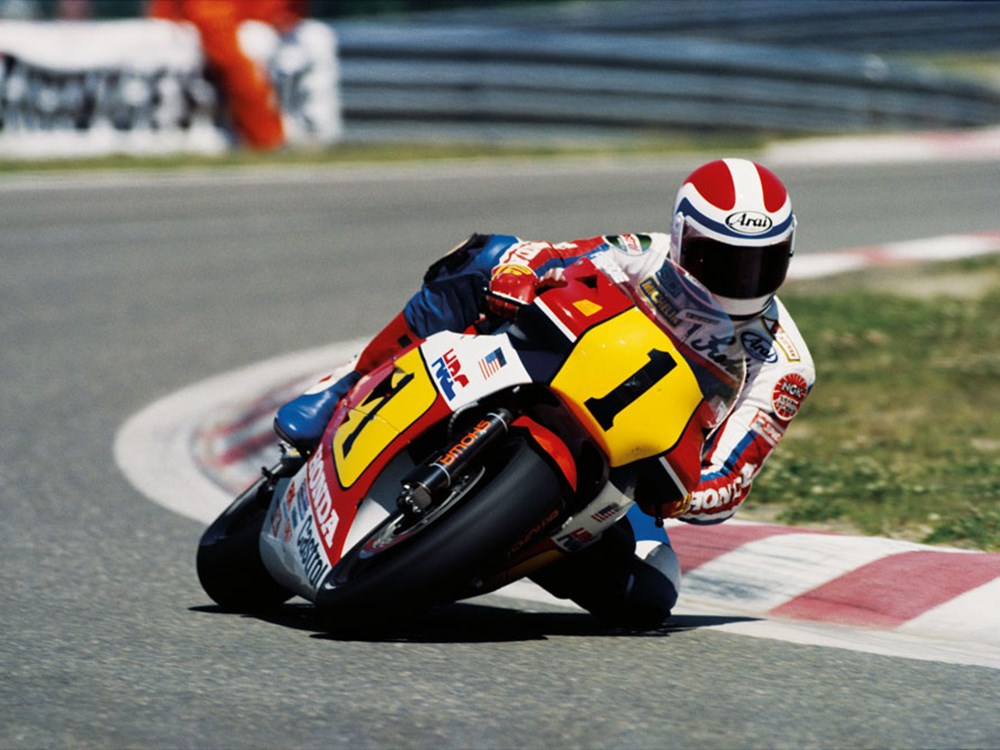 "Fast" Freddie Spencer had his own approach to races. While others would keep detailed notes on braking points, turn-in points, reference points, etc., Spencer was more flexible and played by ear. Doing so allowed him to adjust quickly to fading tyres or changing track conditions. His method netted him the 500cc GP titles in 1983 and 1985, and also the 250cc GP title in 1985. He's still the only man who had ever achieved such a feat.
4. "Learn how your suspension works" – Eddie Lawson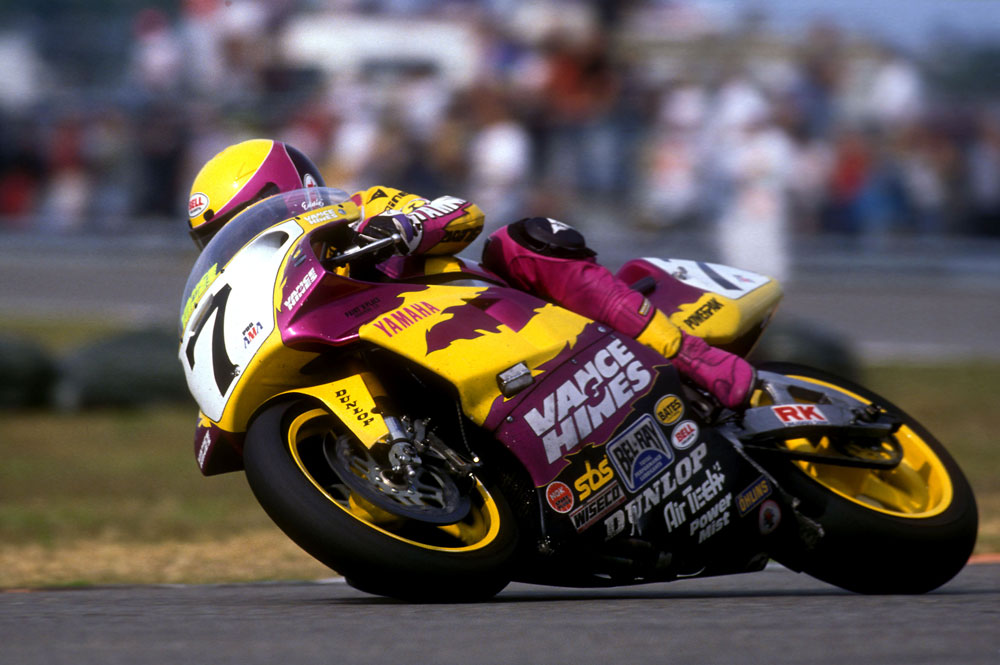 "Steady" Eddie Lawson is as cool a rider as it gets. Nothing ever seems to flutter him on and off the track. His cool personality is also a reflection of his super smooth riding style. Additionally, Lawson is a methodical rider who pays lots of attention to his bike settings. Take for example when he returned to the US in 1993 to race in the Daytona 200. He had no prior experience to riding the Vance & Hines Yamaha FZR-750 superbike so he went through the entire range of suspension adjustments in the practice session to settle on the optimal setting. His effort paid off when he went on to beat "Mr. Daytona" Scott Russell.
5. Scott Russell – "Steer with the rear"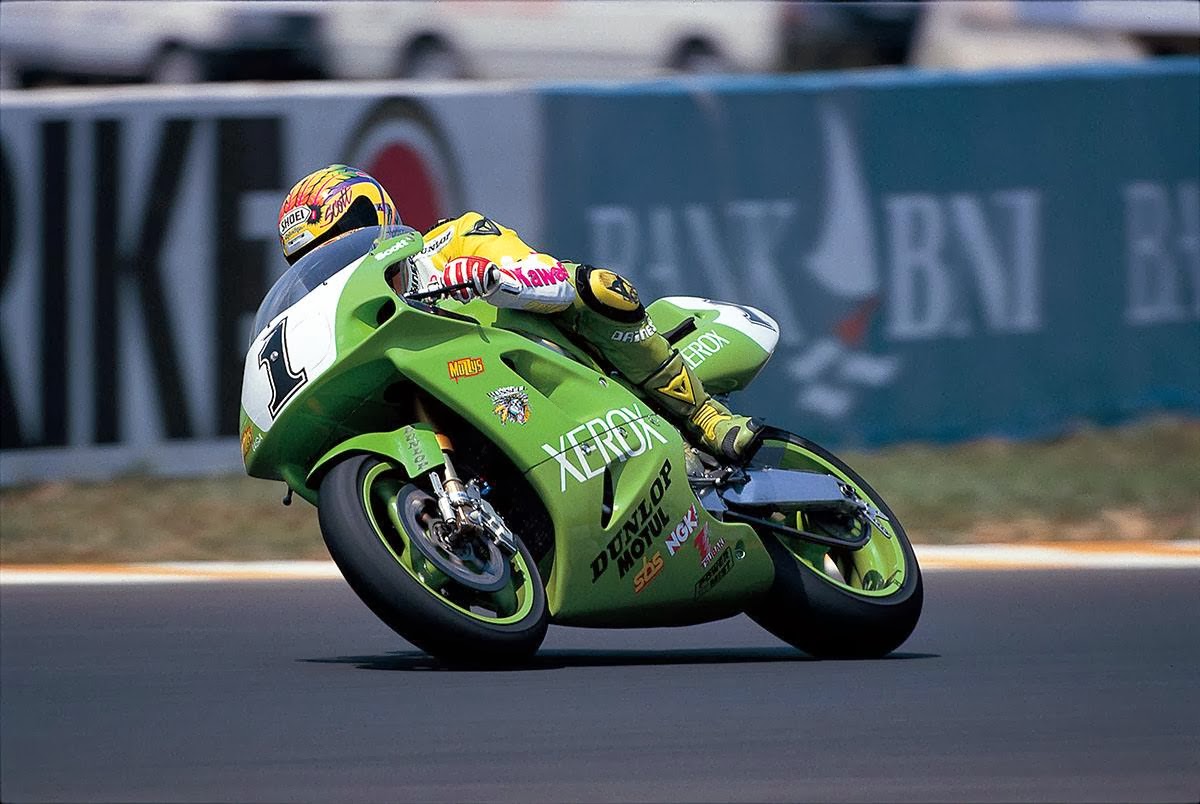 Say what you will about the enigmatic rider from Georgia, USA but the man is fast. He won the Daytona 200 a record five times due to not only his uncanny tyre management but also his skill in riding a superbike with worn tyres. When grip levels drop, Mr. Daytona would apply a different lean angle in order to use a different part of the tyres. Apart from that, he would gas the bike to spin the rear tyre to tighten his lines. Modern bikes may have traction control to avoid tyre spin but the race mode on most sportbikes do allow the rider to spin the rear tyre, just like what Russell did.