Suzuki @ EICMA 2016: Suzuki leads charge into Milan by showing off new GSX250R.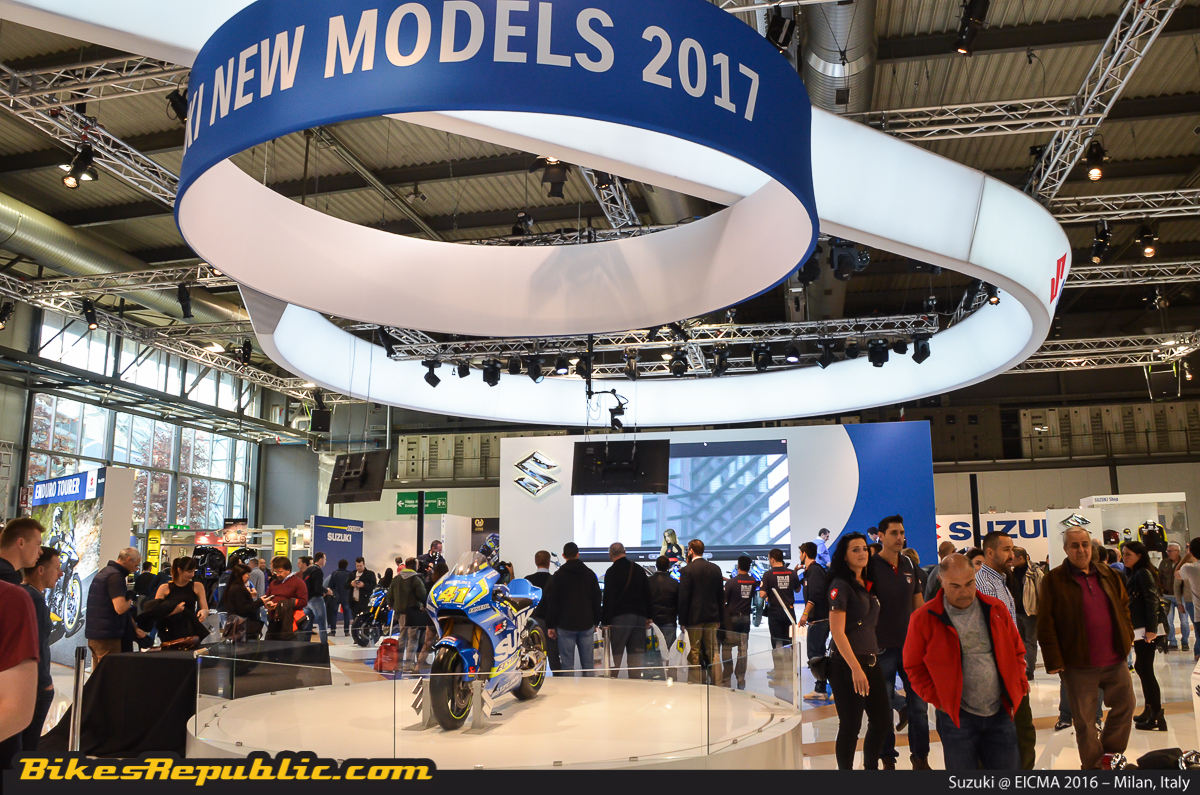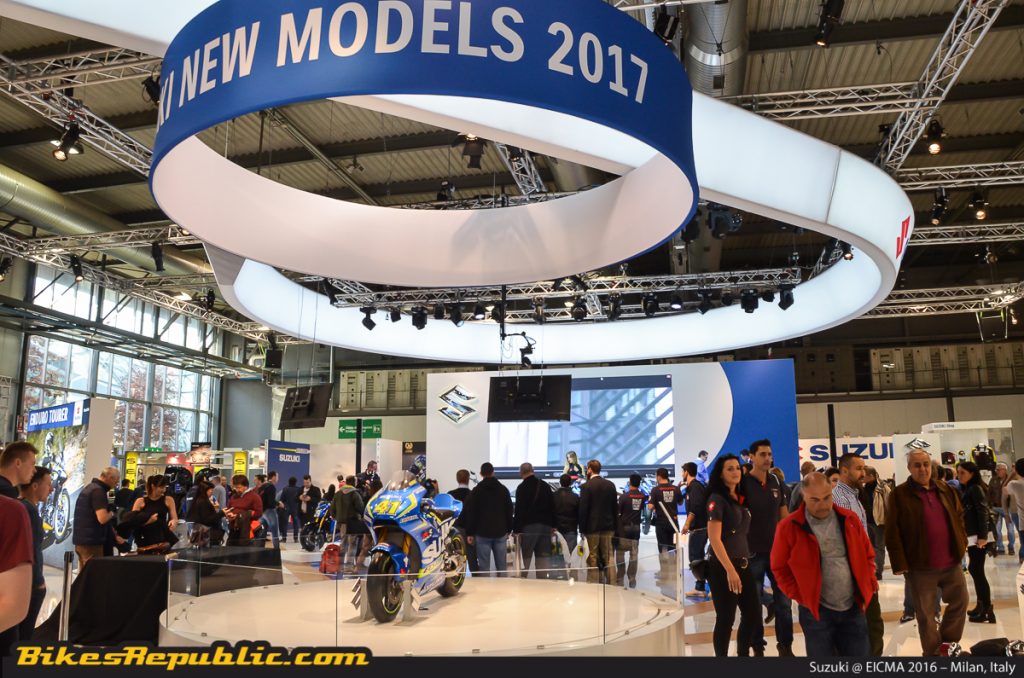 The mighty Japanese S-badge bowed several updated-for-2017 models here in Milan, Italy. Alongside them were a selection of new additions for 2017 including the final production version of its new flagship GSX-R1000 superbike. Here's our round up of Suzuki @ EICMA 2016.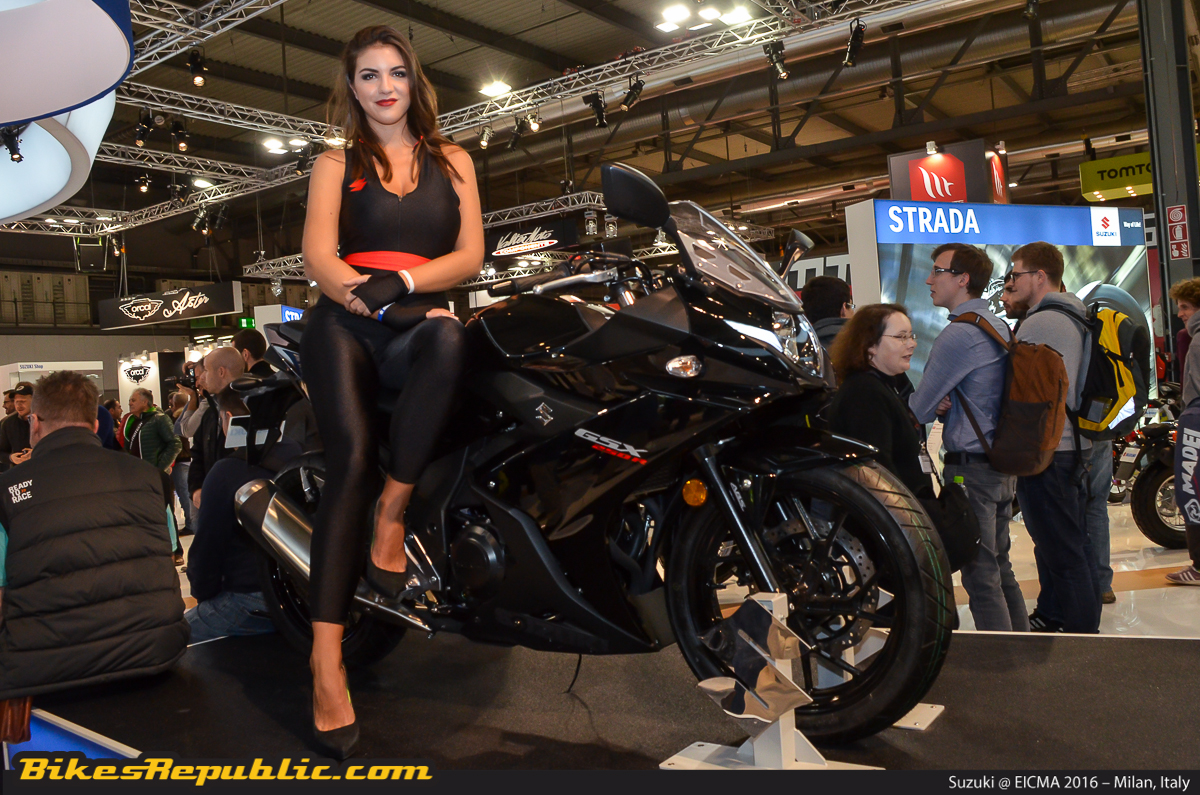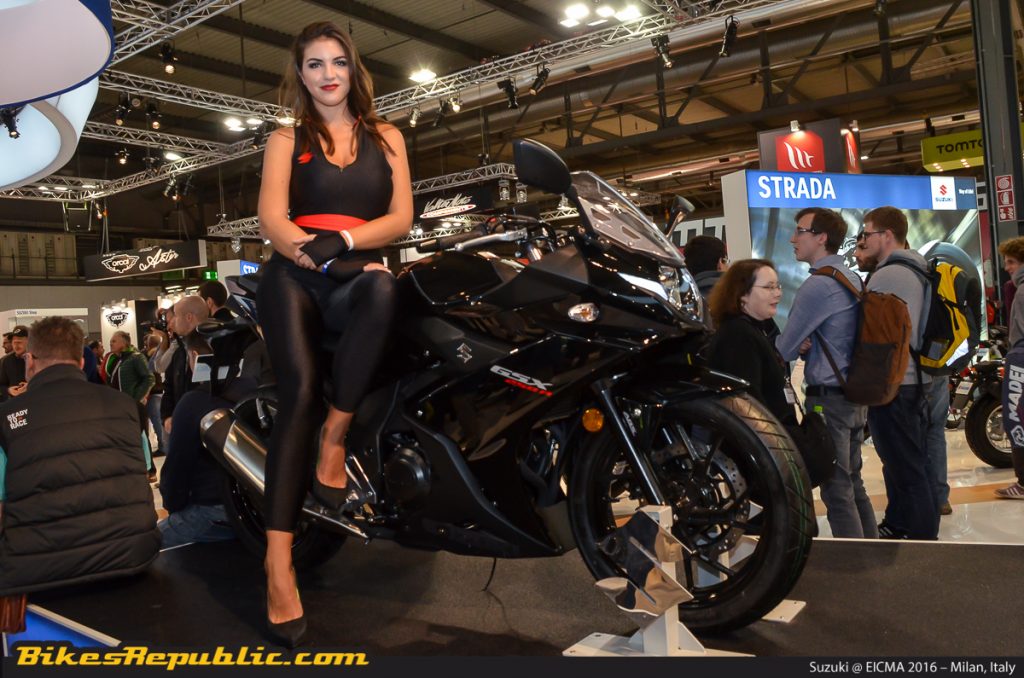 GSX250R – Sharp and sporty commuter
The first bike that caught our attention was this, the new 2017 Suzuki GSX250R. Yes, it is an entry-level quarter-litre model, but it has some huge significance for the S-brand in many markets that favour its capacity – ours included.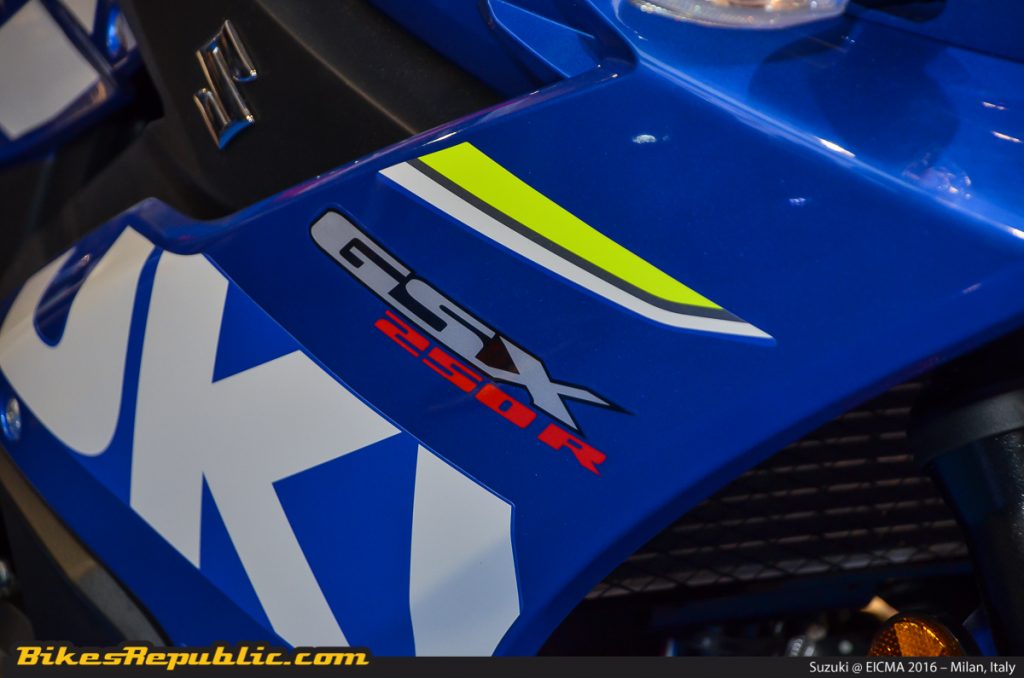 Firstly, this isn't exactly a 'baby Gixxer' of sorts. You can tell first from its name – GSX250R and not GSX-R250 – that this wasn't built as a performance machine. Instead, Suzuki developed this as an entry-level commuter and the fact that is has GSX-R1000-esque styling means that it is aping for sports bike fans.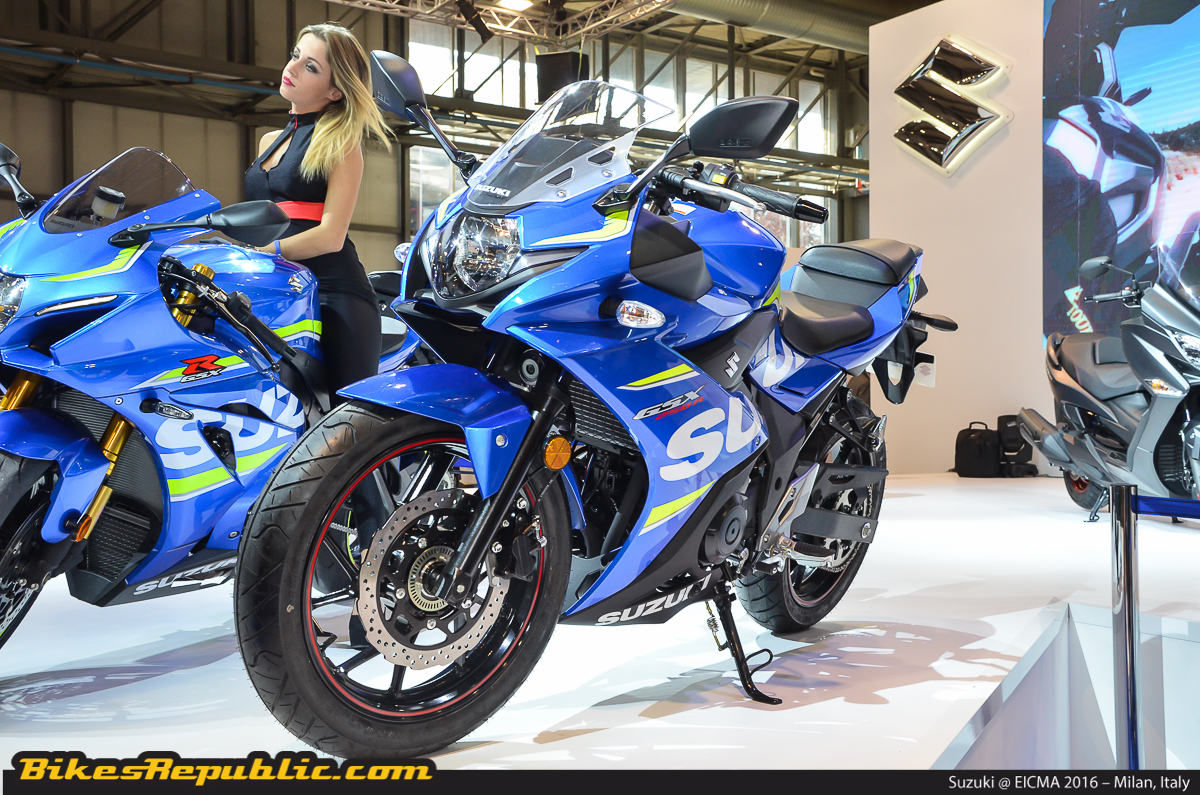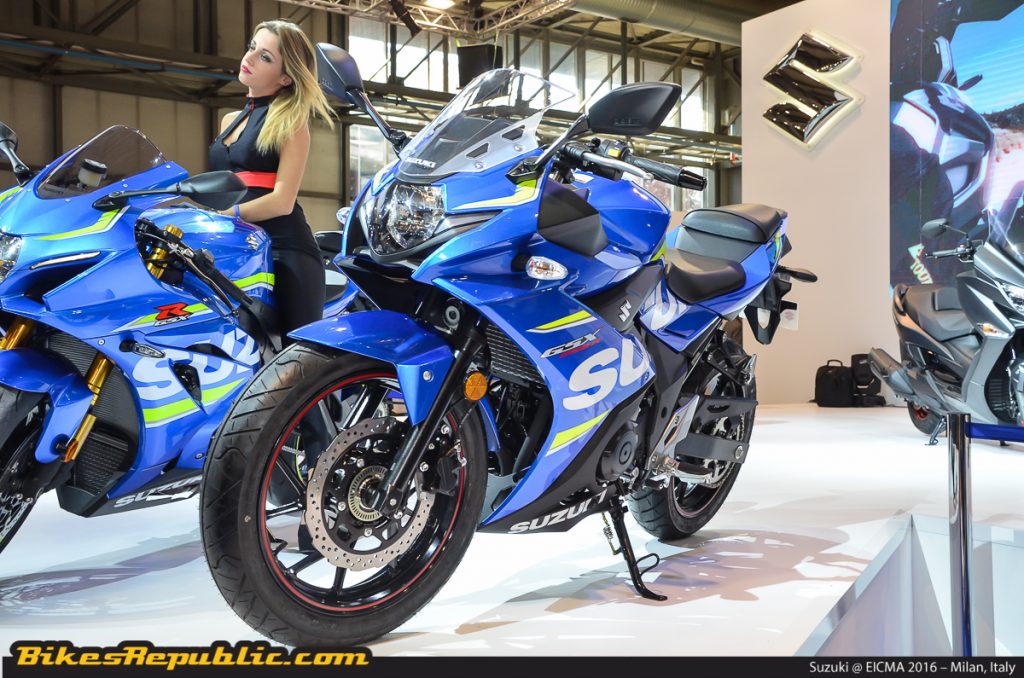 Underneath, the GSX250R is powered by a 248cc parallel-twin that makes roughly 24.7hp to bring its claimed 181kg weight up to speeds easily. That low weight, plus the equally low seat height of 790mm means that the GSX250R will welcome just about any kind of rider.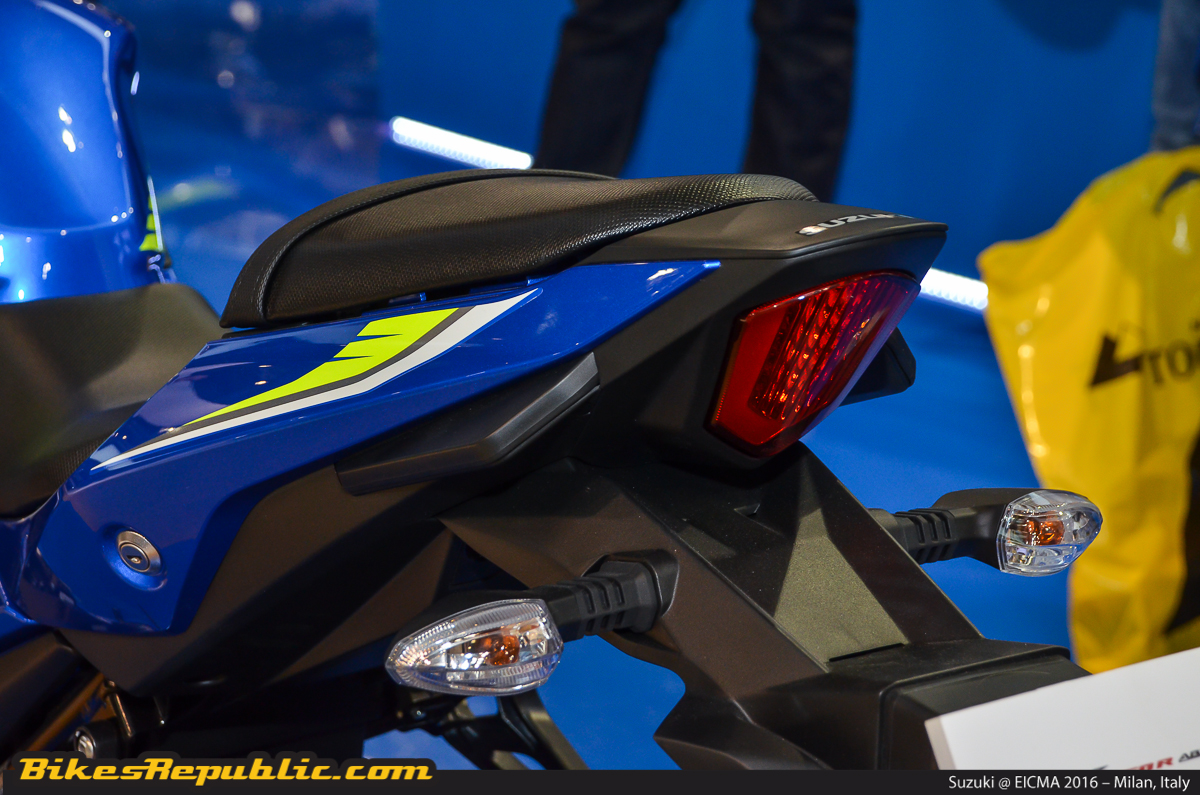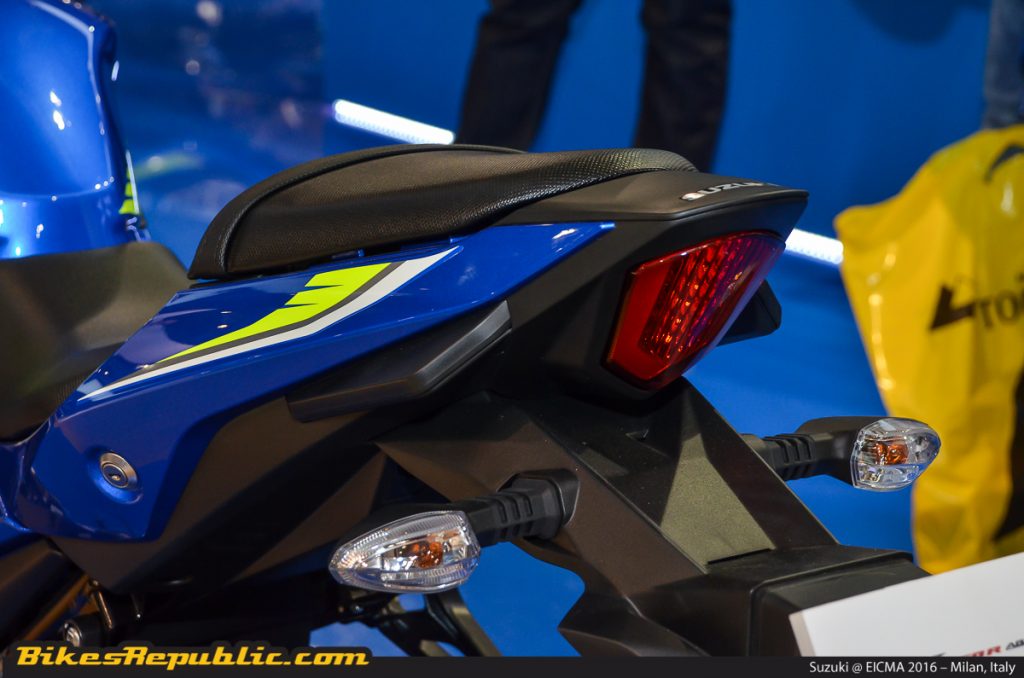 Notable features include a full LCD dash with white-on-black display, ABS, LED taillights and Daytime Running Lights (DRLs), snazzy 10-spoke alloy wheels plus KYB-supplied suzzies all-round.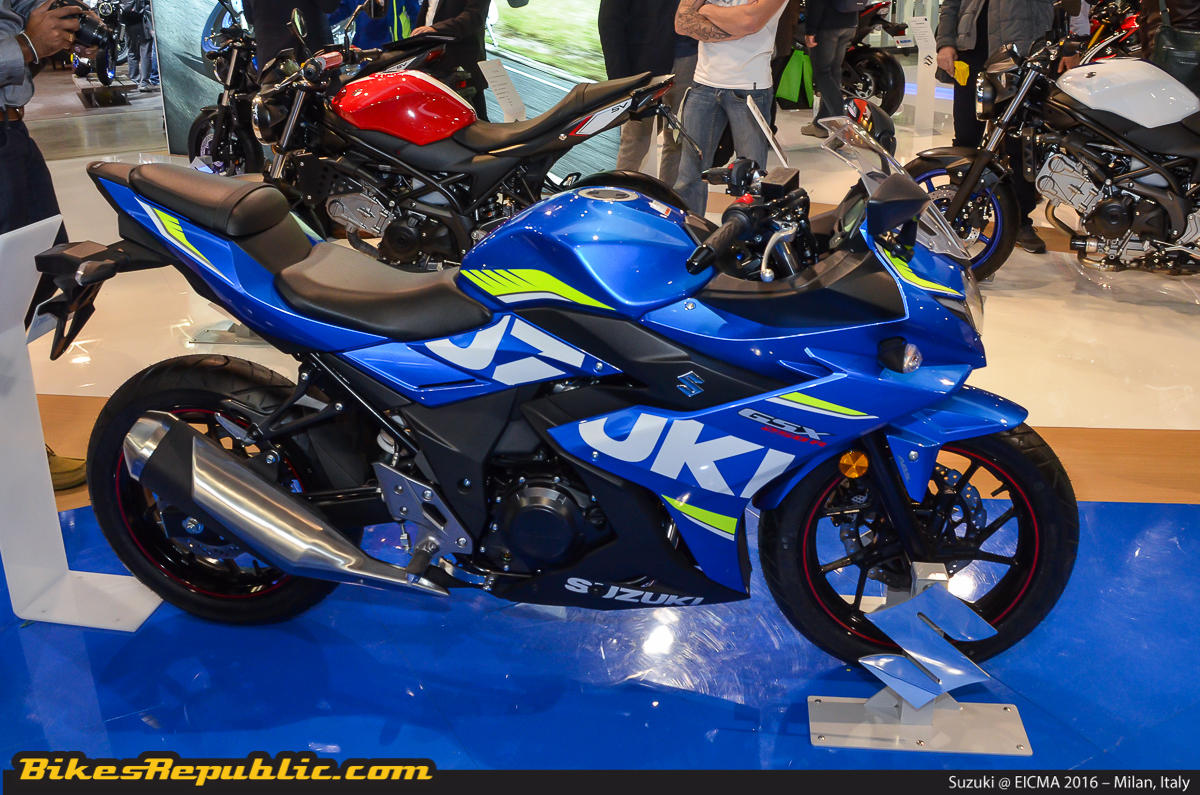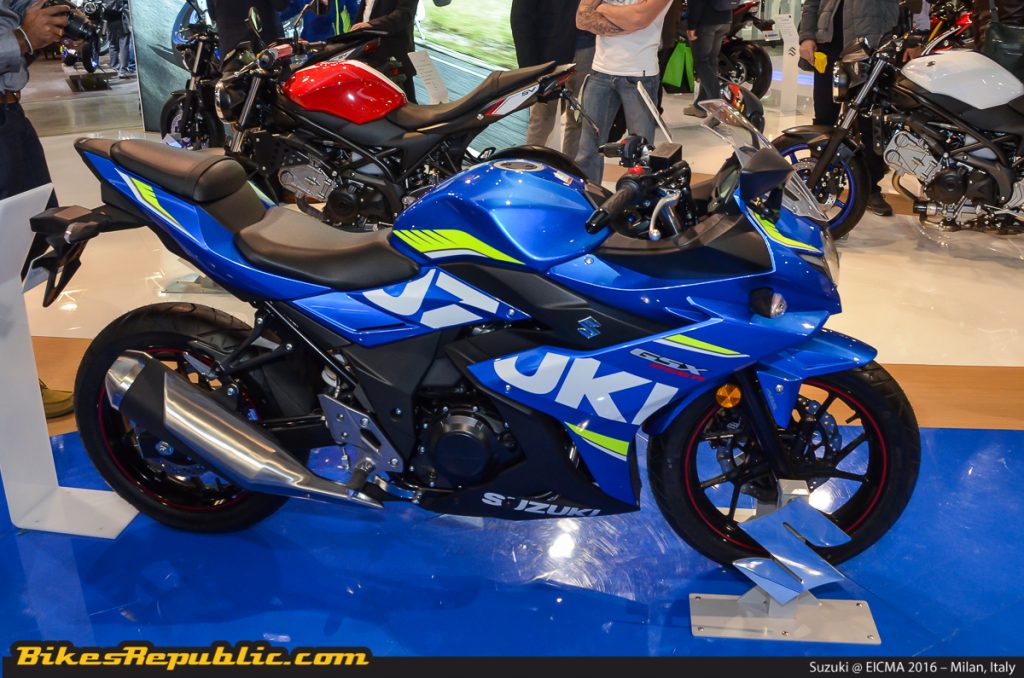 The GSX250R will appeal to those wanting sharp Gixxer styling in an easy-to-ride and simple commuter bike. And Suzuki have made sure it has everything to do just that. Surely, this will give some competition against established rivals from both Yamaha, Kawasaki and more recently Honda.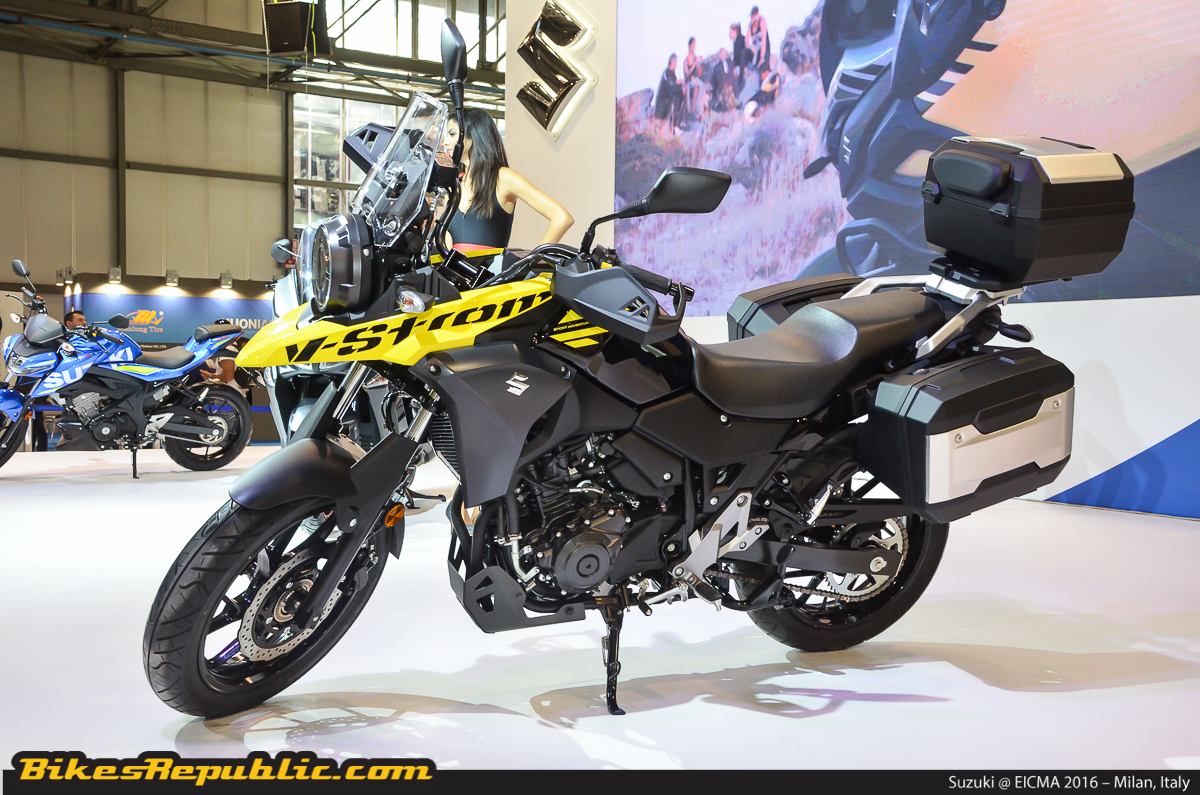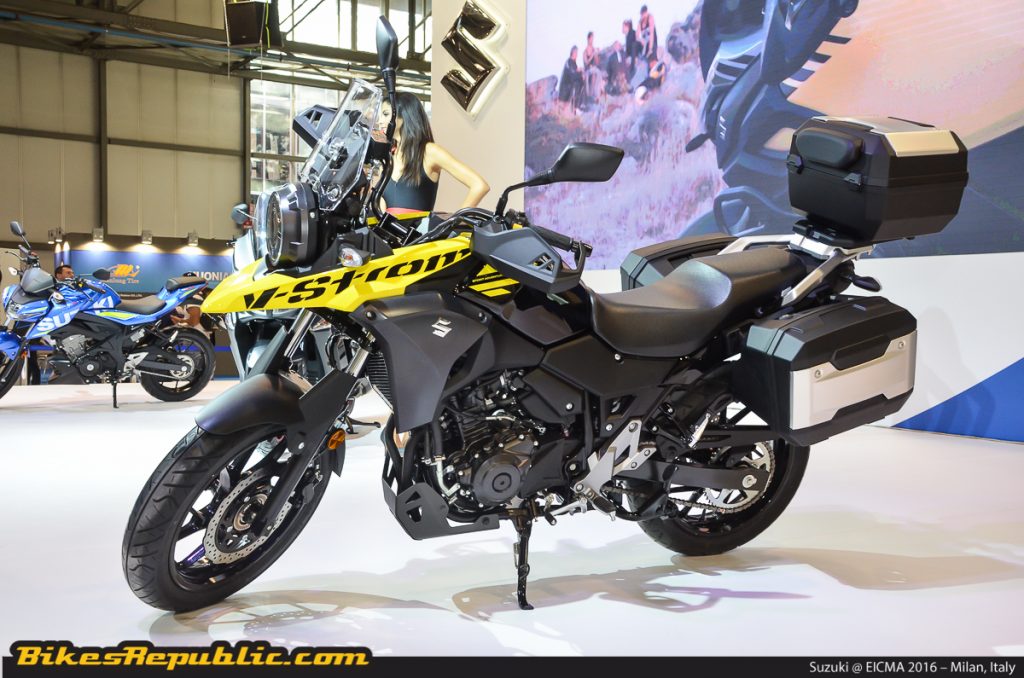 DL250 V-Strom – Another mini adv
Also displayed here in Milan at the Suzuki booth was the brand's new DL250 V-Strom. Yes, this is yet another entry into the growing small-capacity adv segment besides the new BMW G310 GS and the new Kawasaki Versys-X 250/300.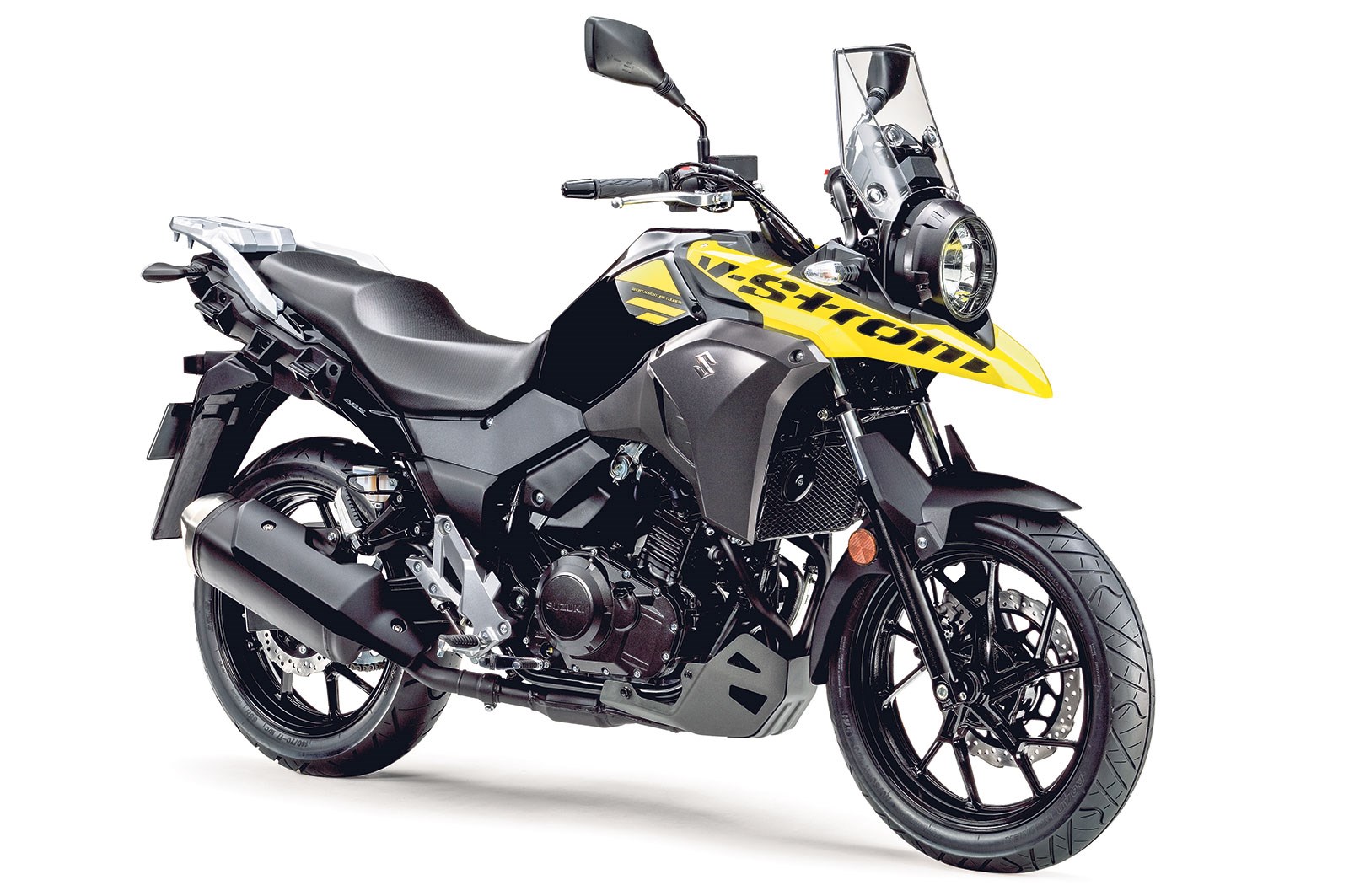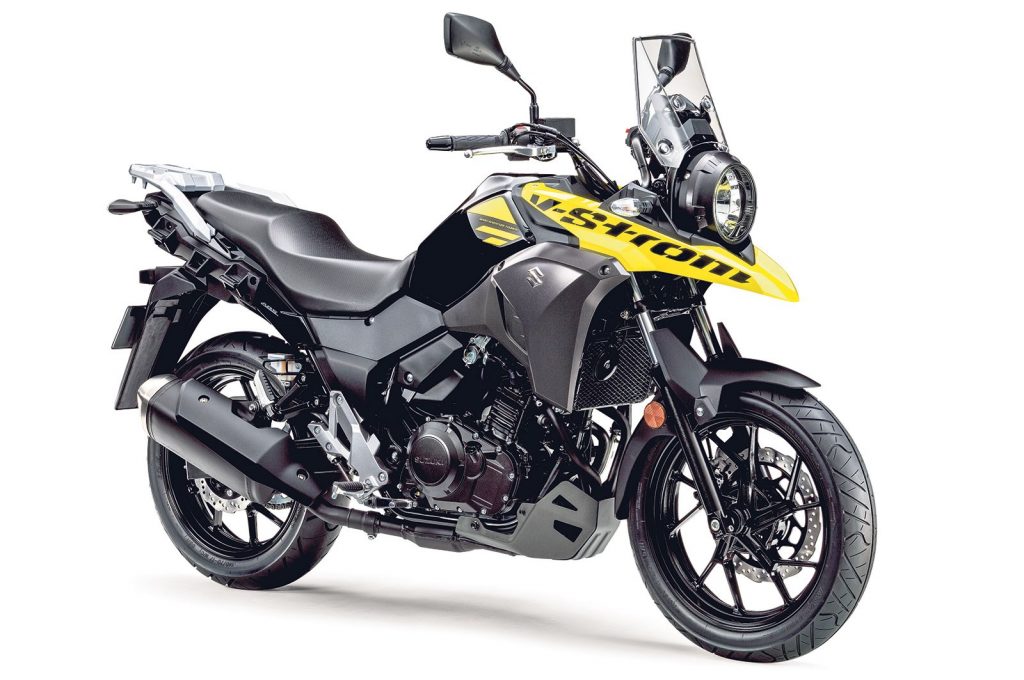 Like its GSX250R sport sibling, this Suzuki Inazuma 250-based mini V-Strom offshoot promises to be just as capable and as fun as the larger V-Stroms that inspired it. It also gets the GSX250R's 248cc twin-cylinder powertrain, weighs in at about 190kg and boasts a welcoming seat height of 800mm.
More importantly, Suzuki promises this quarter-litre adv will have a maximum travel range of over 300 miles (approx. 482 km). It will also be brimmed with a 12-volt socket and have hard panniers offered as an option to make this a true and complete adv-style tourer.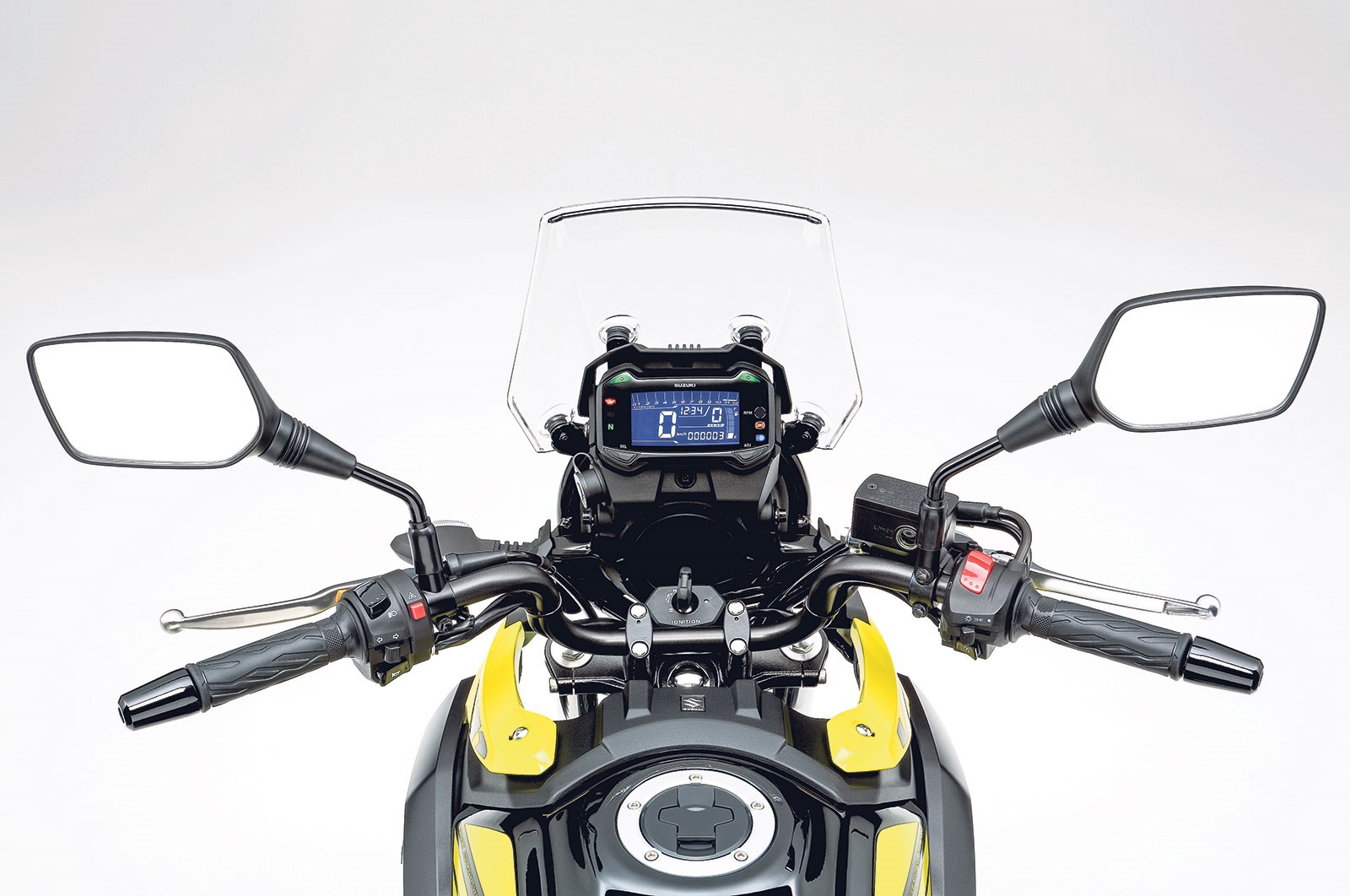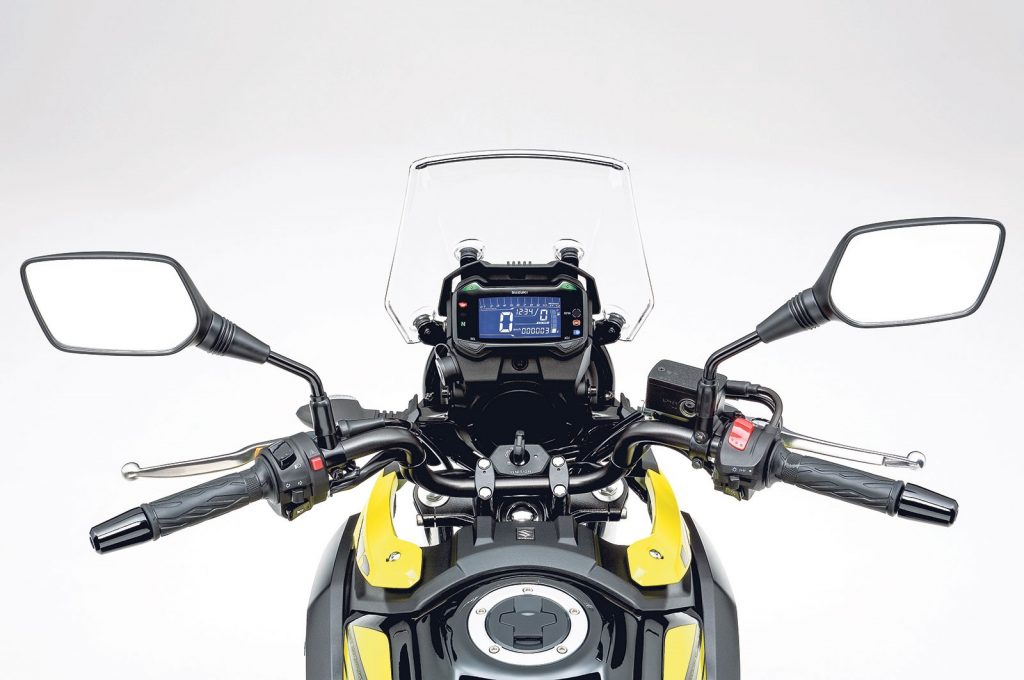 We reckon that this, along with the rivalling new BMW and Kawasaki will start a small-sized adventure bikes revolution worldwide once all of them go on sale next year.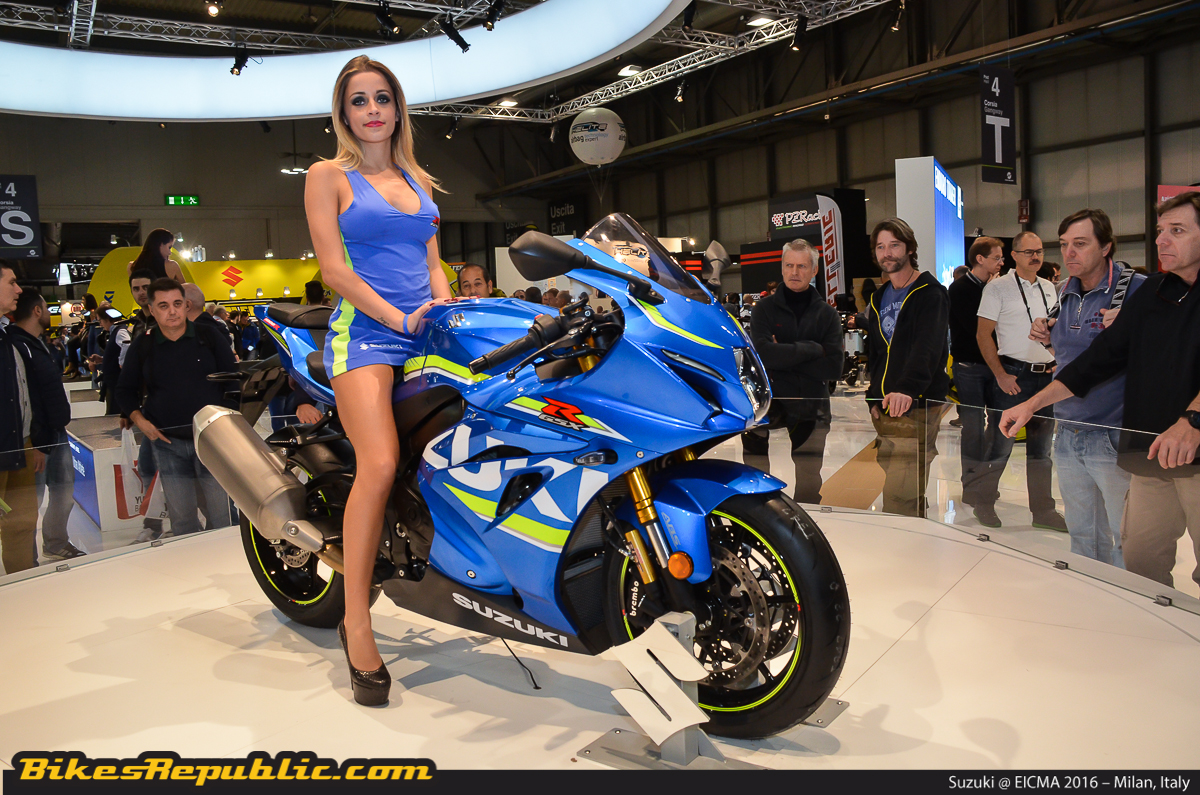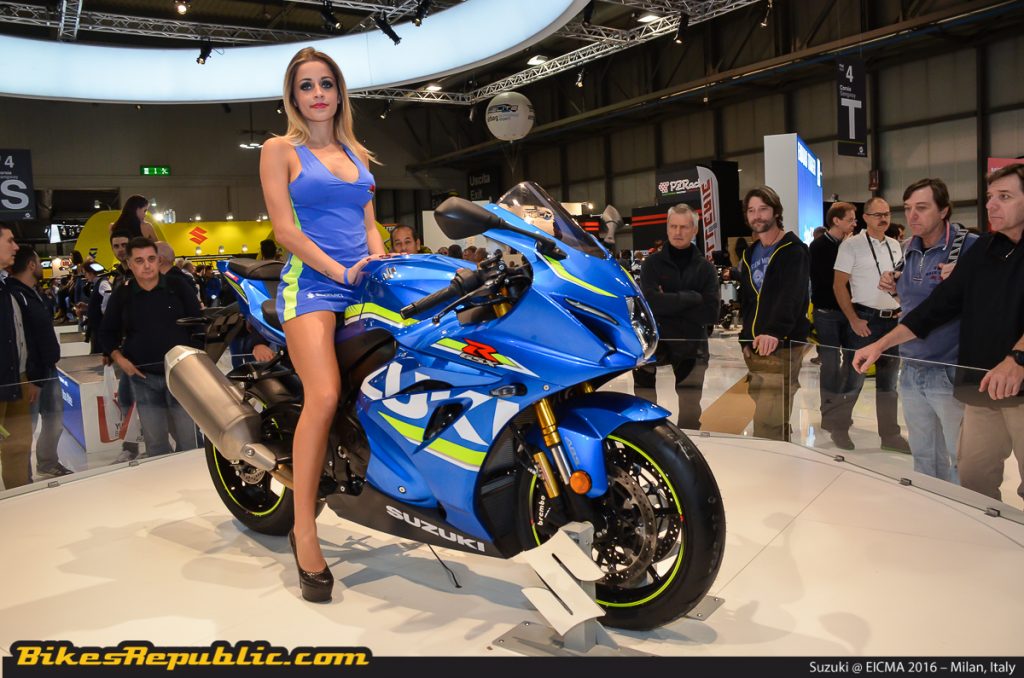 GSX-R1000R – The racy Gixxer
Having shown the more 'basic' GSX-R1000 version last year, Suzuki arrived in EICMA this year with its new racier GSX-R1000R version instead. Unlike the standard Gixxer 1000, the R version featured here gets a slightly enhanced features list.
Added into the GSX-R1000R's bill are cornering ABS, launch control and bi-directional quick-shifter. All that complements the six-axis Bosch IMU suite, 10-level traction control and selectable riding modes from the base model.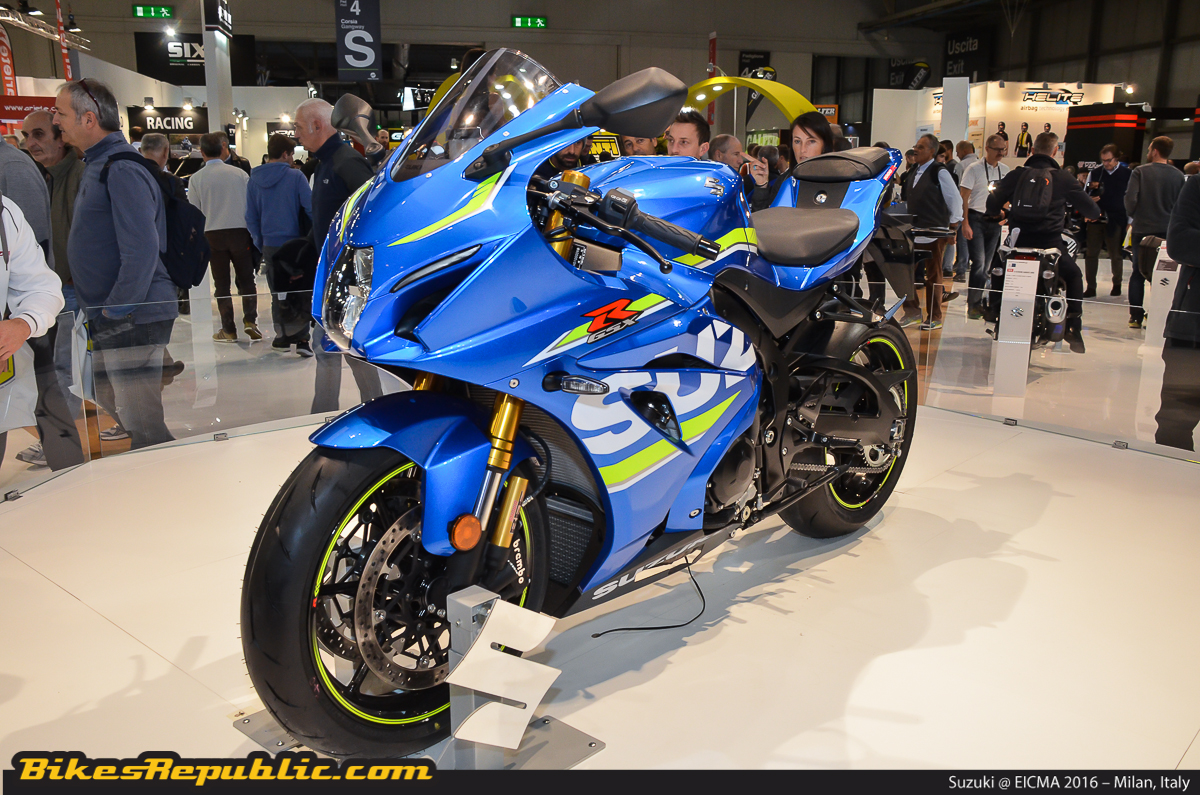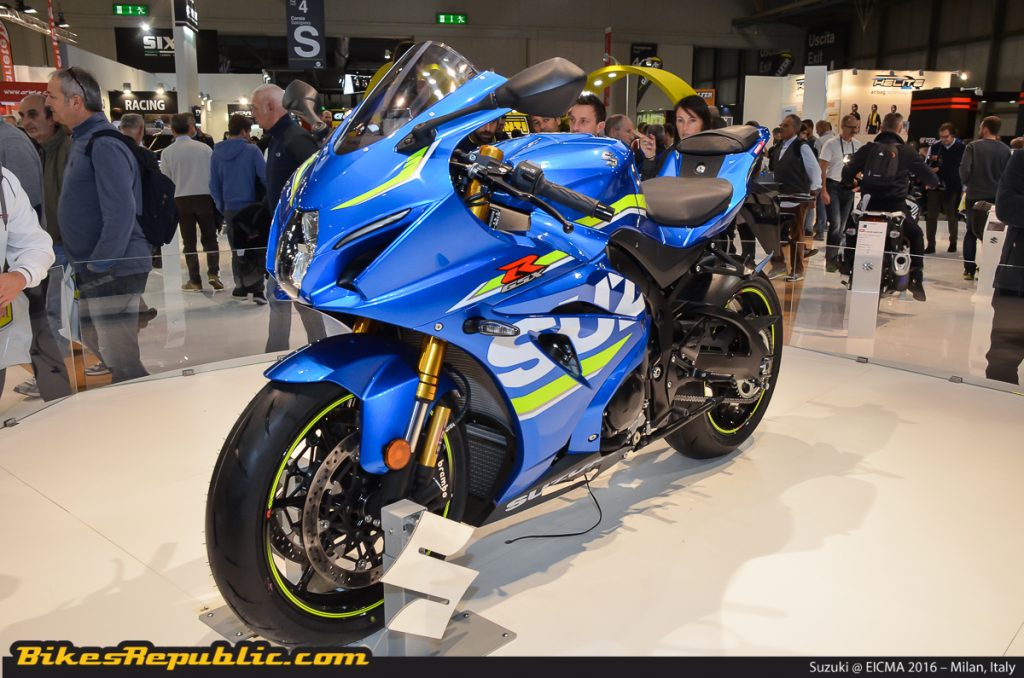 As previously reported, this is the most powerful GSX-R1000 ever made, with its 999cc in-line four-cylinder screamer primed with VVT outputting 199hp and 117.6Nm. Matching that are the equally impressive Showa Balance Free Front Forks and Balance Free Rear Cushion Lite hardware primed in the R version, offering improved ride and handling over the base bike's Showa Big Piston setup.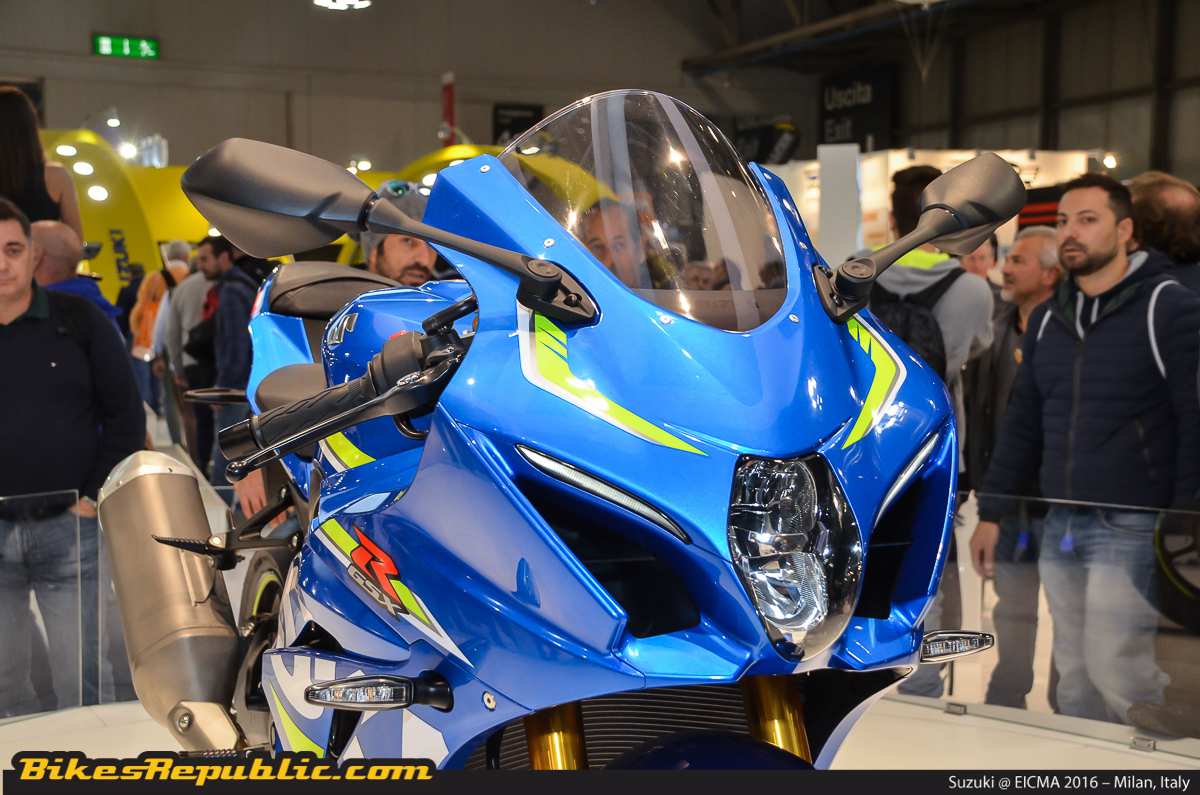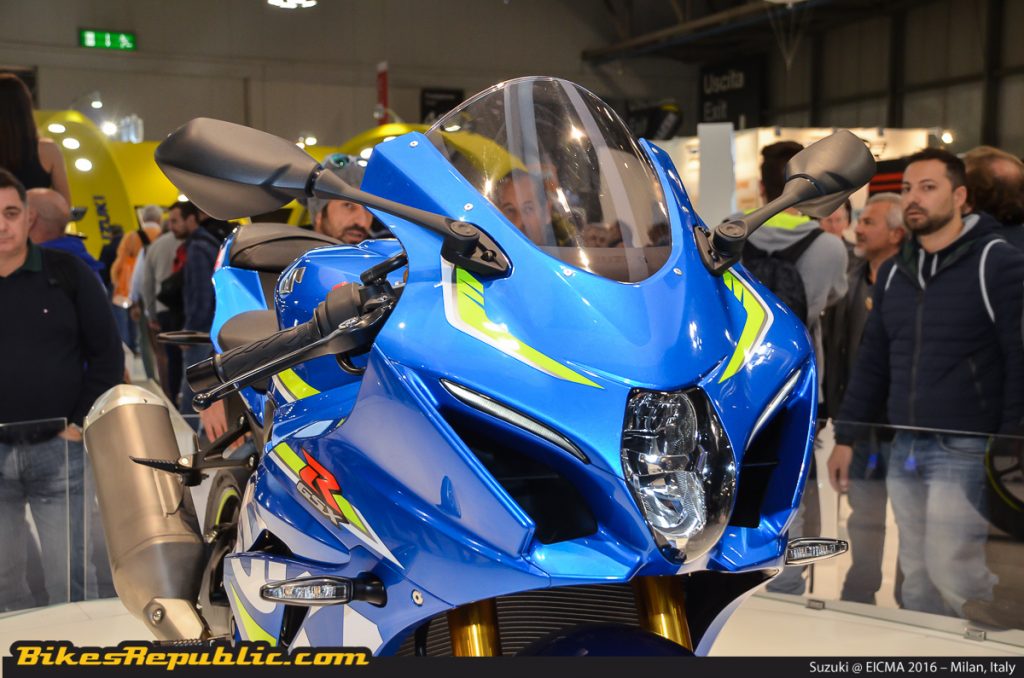 Both the GSX-R1000 and GSX-R1000R finally goes on sale next year. Making its somewhat late arrival with the rivalling new Honda CBR1000RR Fireblade, the litre-class superbike segment is finally complete with all its players having undergone heavy updates and full model changes.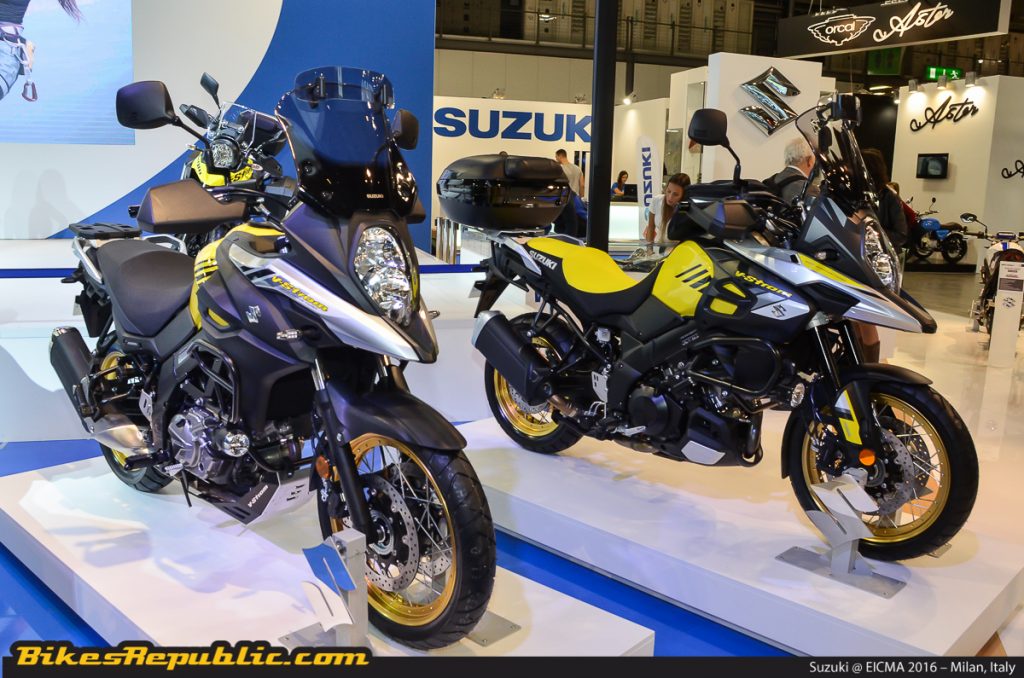 Updated 2017 V-Strom 650 & 1000
Lastly comes the display of the S-brand's revised-for-2017 V-Strom adventure range. While we know many aren't keen on its new yellow hues, the fact that it now has Euro 4-compliant powertrains means that both models will still have their places in their respective segments for a while more.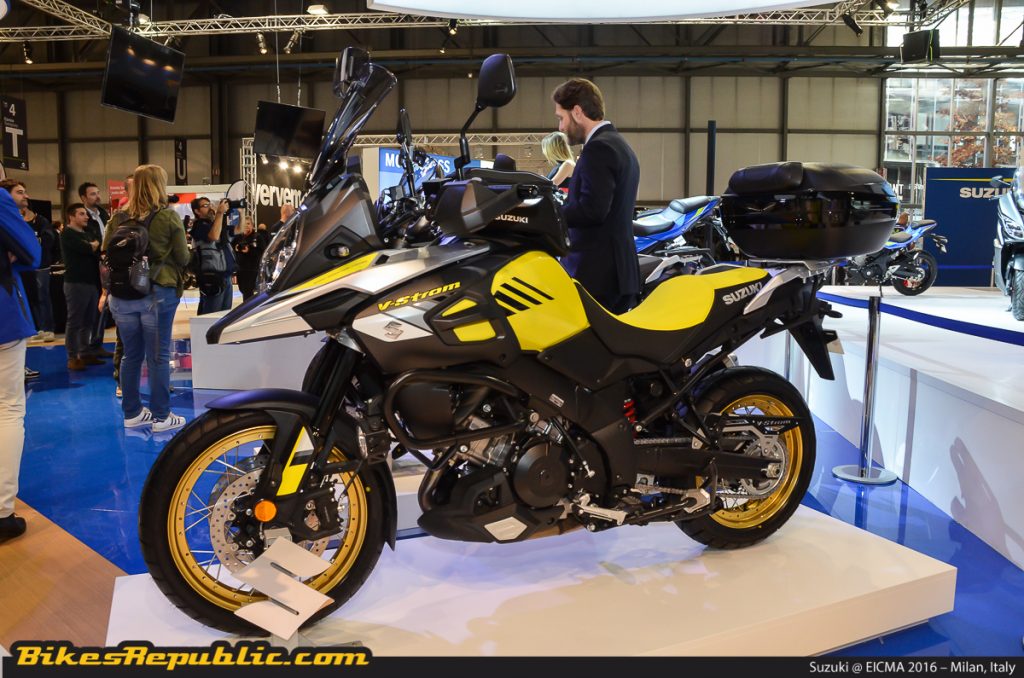 Perhaps one of the most underrated adv tourers out there, the refreshments for the 2017 models are indeed welcoming. Notable enhancements include cornering ABS in the V-Strom 1000 and the Suzuki Low RPM Assist feature primed in both the 650 and 1000 versions.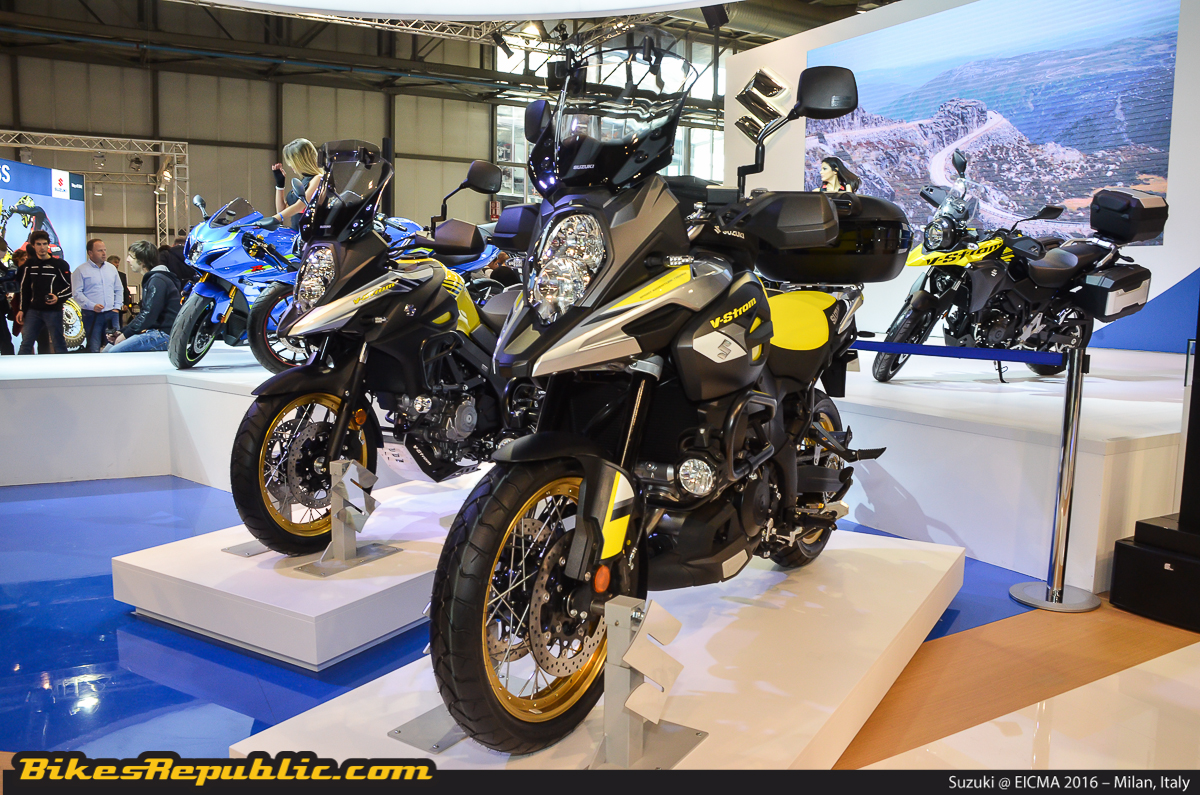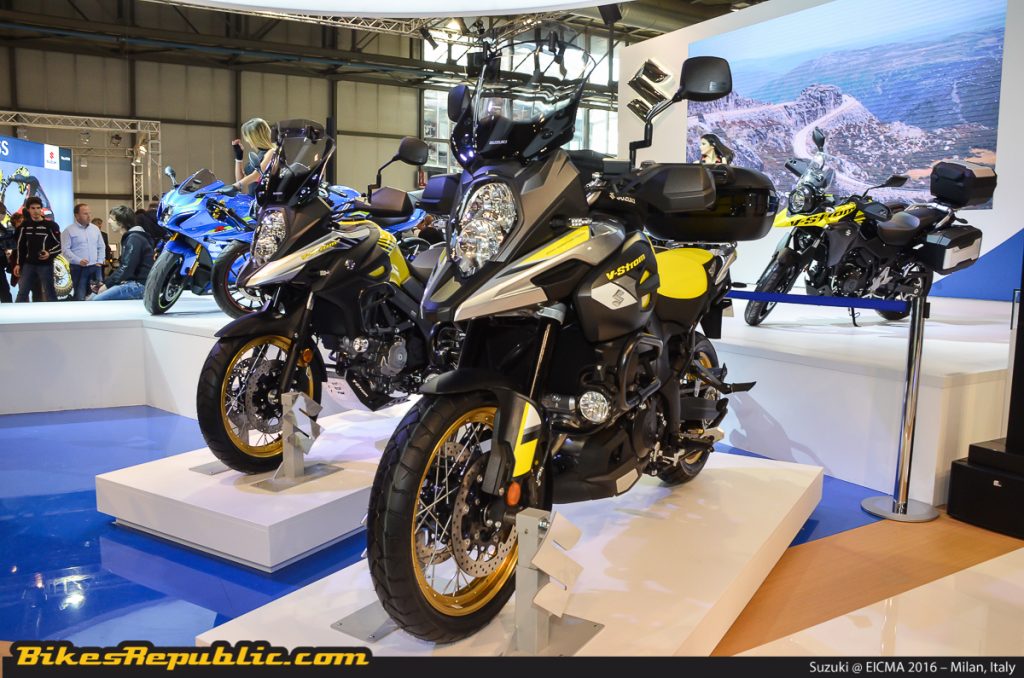 You can find out more about the updated V-Stroms and the racy new GSX-R1000R from our previous INTERMOT 2016 launch report by clicking here. Check out more pictures in the gallery we've prepared below as well.
Suzuki @ EICMA 2016