A peek into the southern styles of Johor Bahru-based custom bike builders called Radical Machine Garage.
In recent years, the Malaysian custom bikes scene has grown both tremendously to say the least. Whilst some of the country's best builders are found in the greater Klang Valley areas, there are a handful of them that are based elsewhere around the peninsula. One such example was this establishment we found by chance during a recent trip down to Johor Bahru called Radical Machine Garage.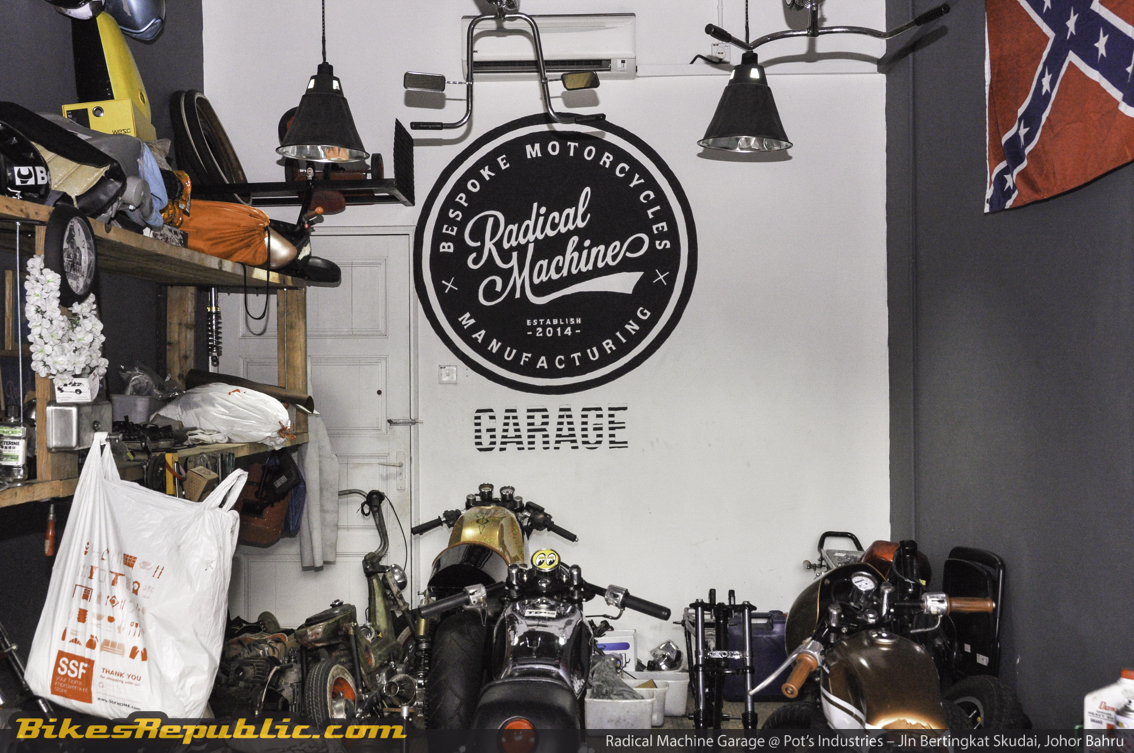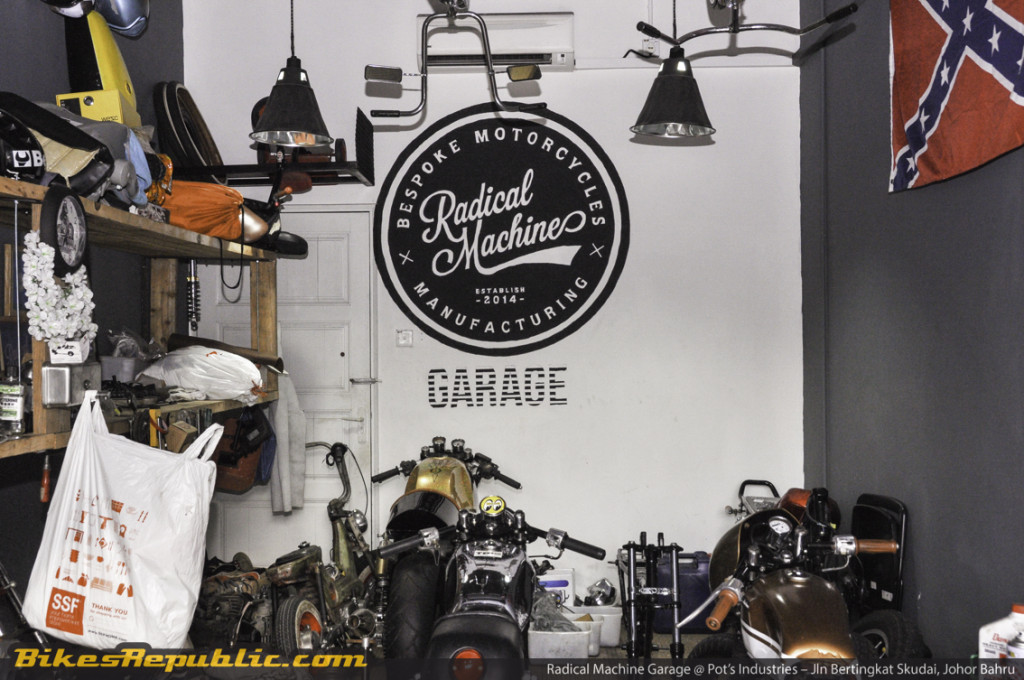 While not as big in size as some of its Kuala Lumpur-based contemporaries, this humble little garage's ambitions and creations are anything but small. Founded in 2014, Radical Machine Garage's foray into the custom bikes movement was somewhat unorthodox according to its chief builder named Badri Bin Othman.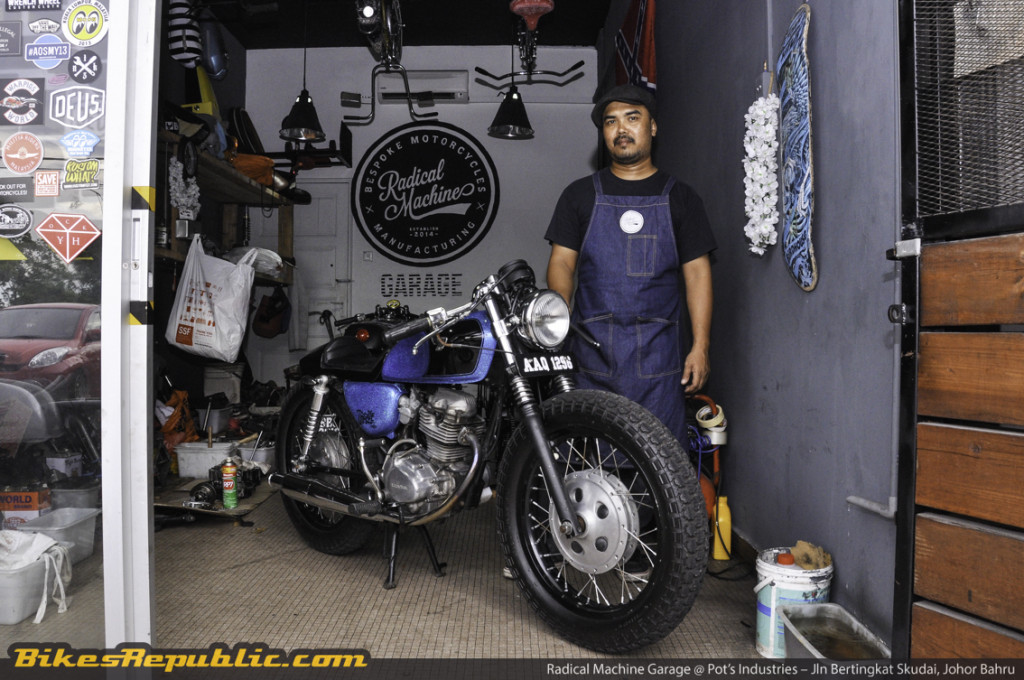 Better known as 'Bard' amongst many of his peers, the 38-year-old JB native first honed his skills by crafting custom low-rider bicycles before venturing into building custom and bespoke motorcycles. According to Bard, Radical Machine Garage can trace it roots back to a time when it was known as 'Roda Radikal'.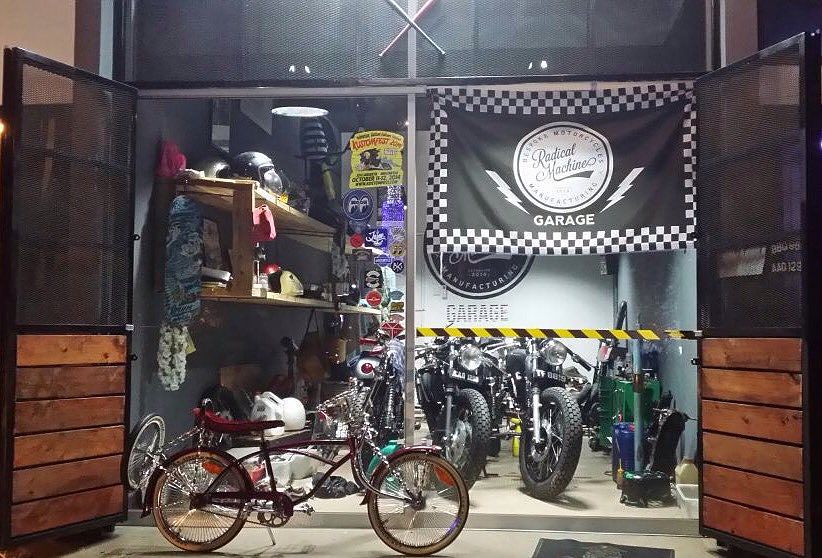 The outfit made its presence felt when it debuted alongside many other aspiring local builders during the inaugural Art of Speed custom fest back in 2012, which was where Bard got his inspiration to step up his forte.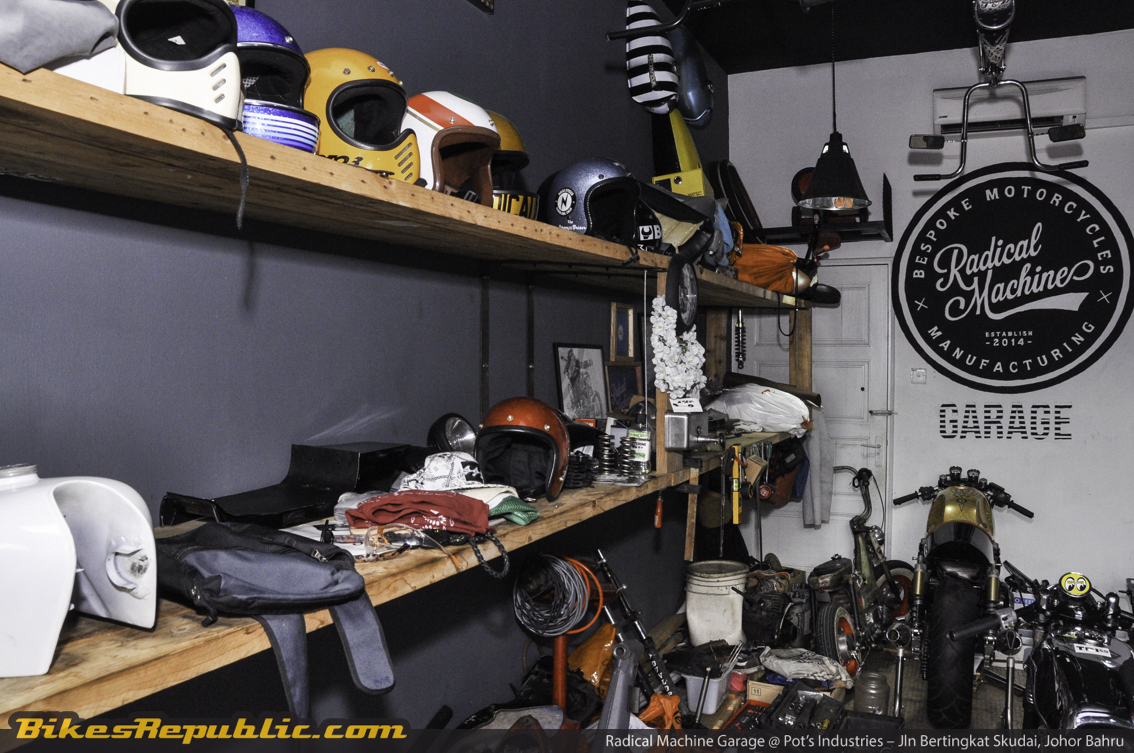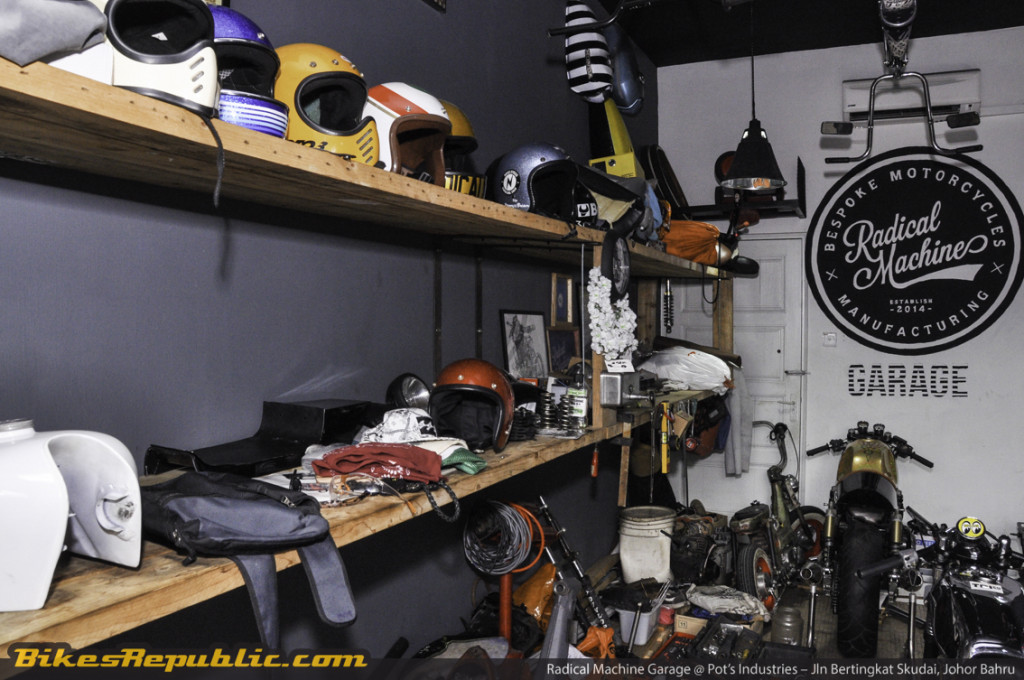 "Art of Speed 2012 was a real game-changer. Seeing custom bikes built by other locals got me inspired to start the movement in Johore, leading to the formation of Radical Machine Garage," said the JB native when we spoke to him the night before our impromptu photoshoot session.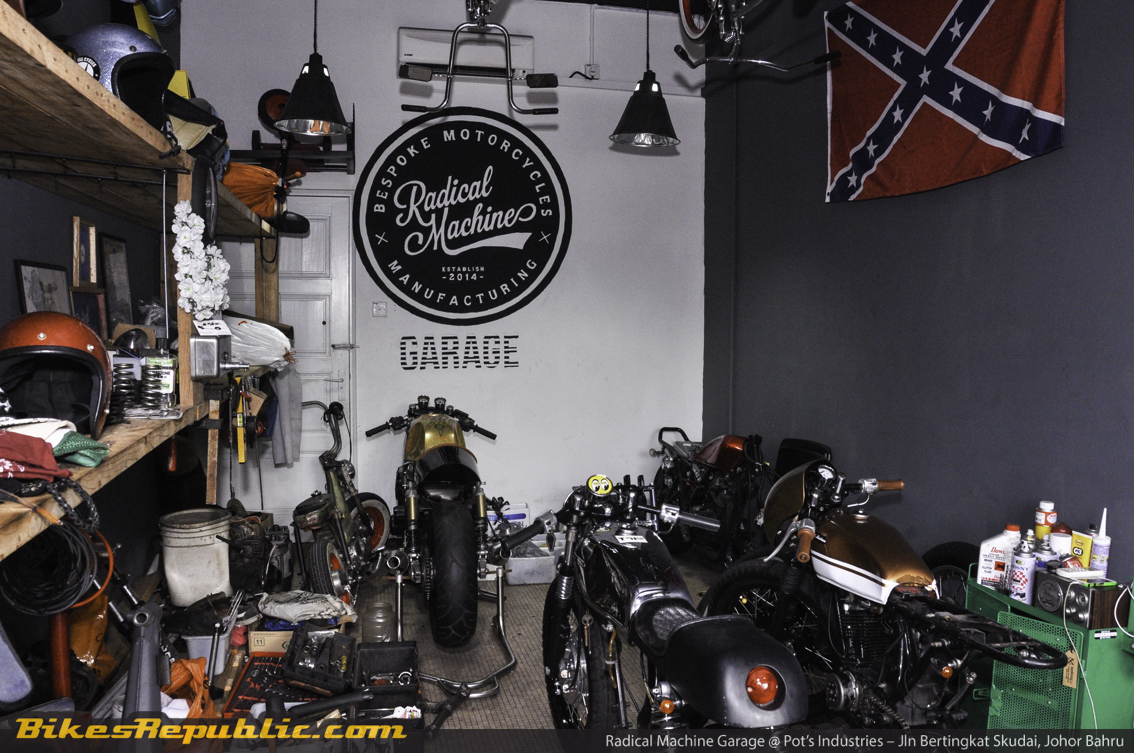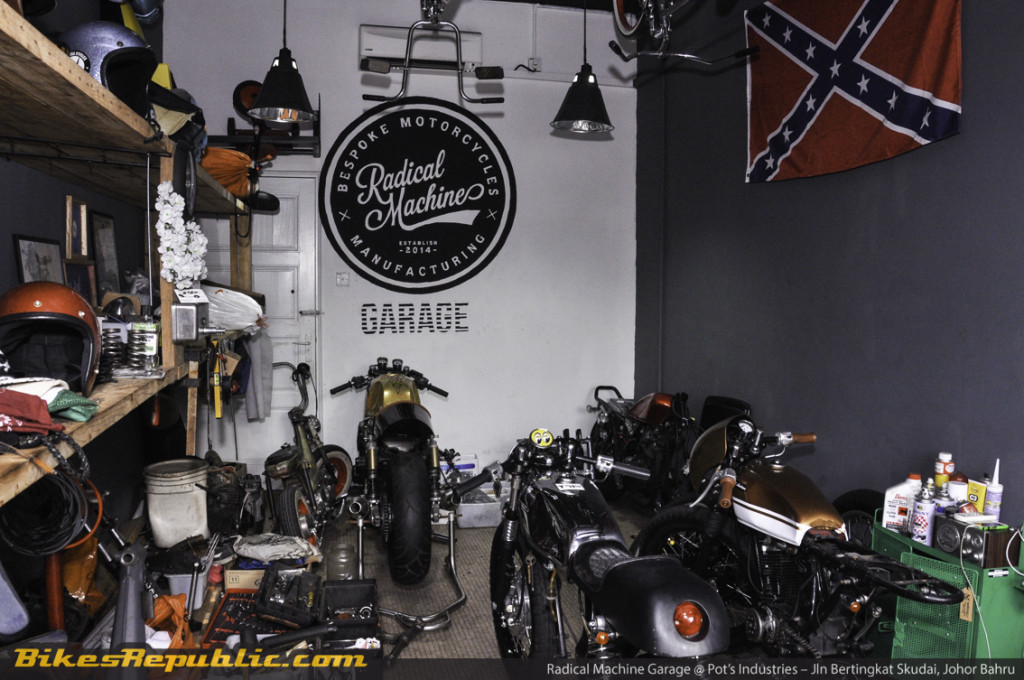 Bard was also keen to point out that the evolution and name change from Roda Radikal to Radical Machine Garage reflected the outfit's shift from customising bicycles that had no engines to motorcycles that had one, thus explaining the 'Machine' bit in its name.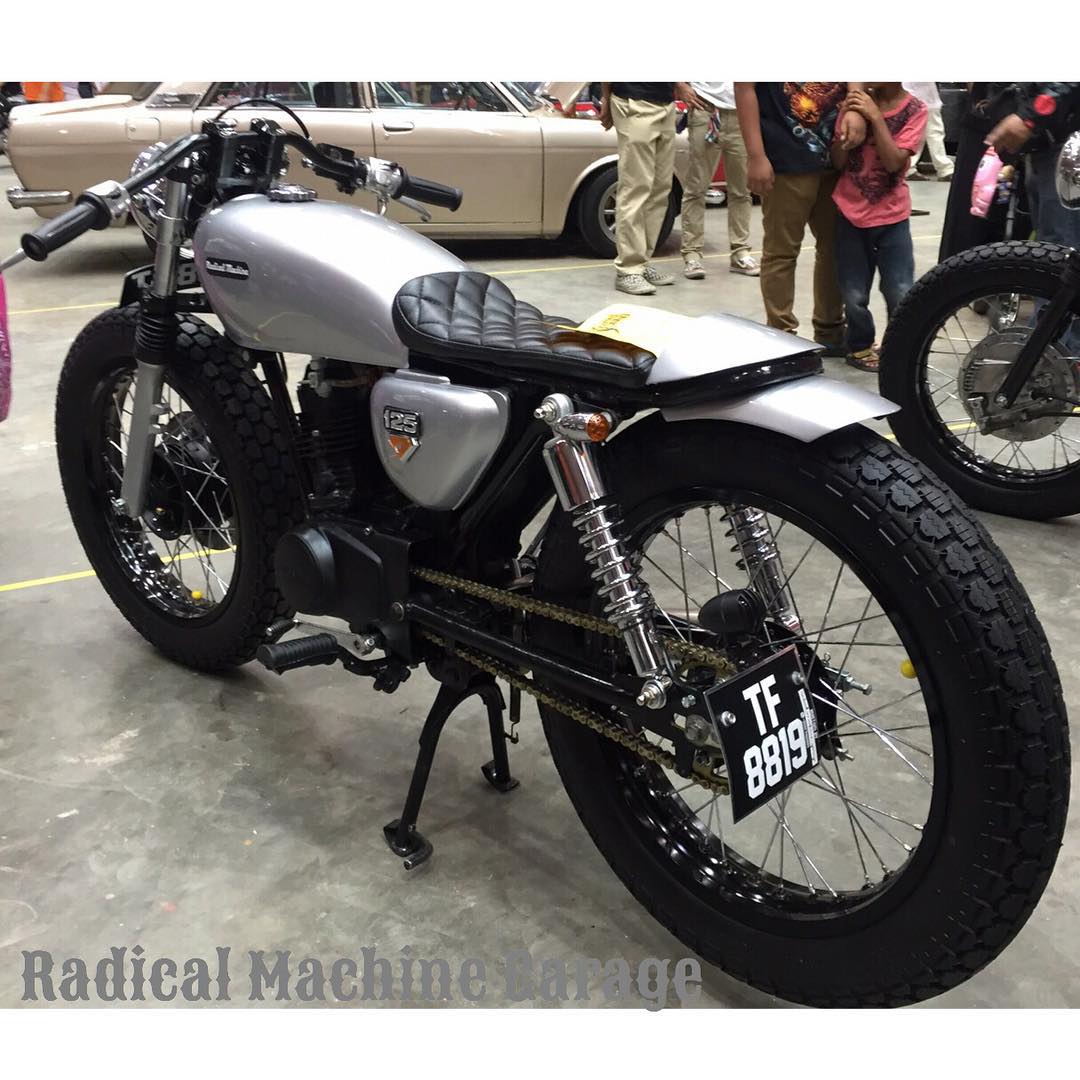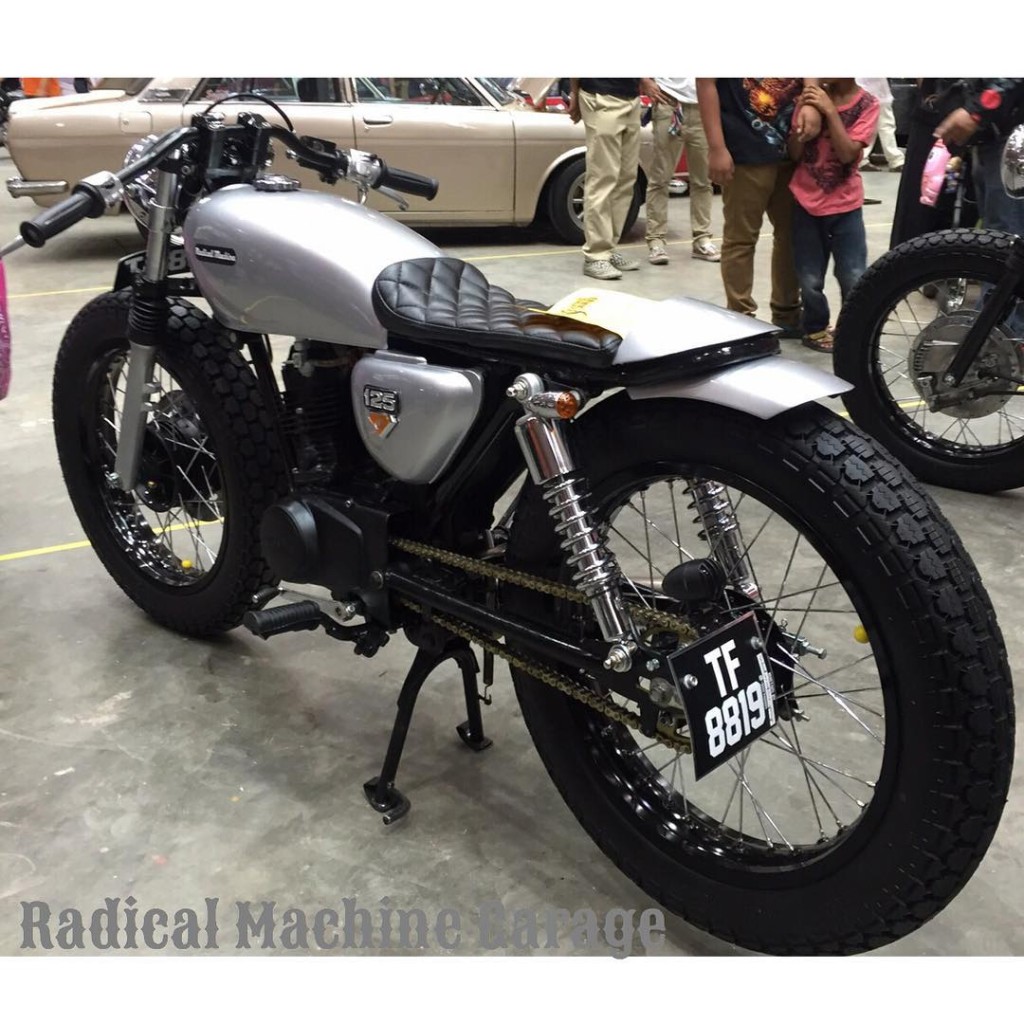 What makes Radical Machine Garage truly unique is its approach at catering to the growing custom bikes movement in the state of Johore. "We focus our builds towards the small capacity bikes in order to support the scene. Most here do not have the financial capacity to go big just yet," explained Bard as we curiously inspected the customised Honda Monkey parked outside the small garage.
(Image credit: Radical Machine Garage Instagram)
Nevertheless, the outfit has opted not to limit itself towards small bikes only. Some of the garage's works are proudly displayed in and around the Pot's Industries premises, which is where this independent builder is based.
During our visit the night before, Bard and his colleague Naza, an engine and wiring specialist, had their hands full at prepping a few of the garage's current works that appear to be based on a variety of old Hondas with eye-catching paintjobs.
These two bikes also reflected this local builder's two other key philosophies. Bard digressed further here by saying, "Firstly, we are not into mass production or replication. Each of our bikes are unique and are not the same as the ones we've built before it. Secondly, before we build each bike, we do a proper study of the specific bike genre chosen for the project, and we stick to it. Regardless whether it is a café racer, bobber or a chopper, we stick to that specific genre's elements and traits properly." Clearly, the two eye-catching Honda café racers are proof of that.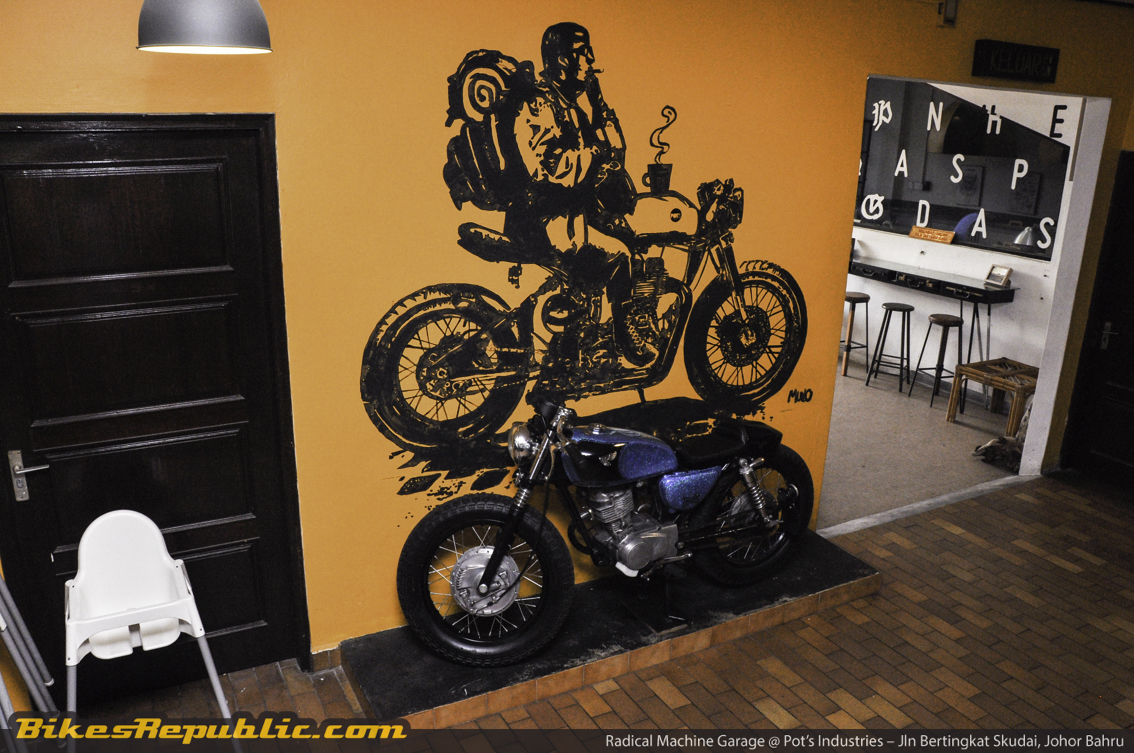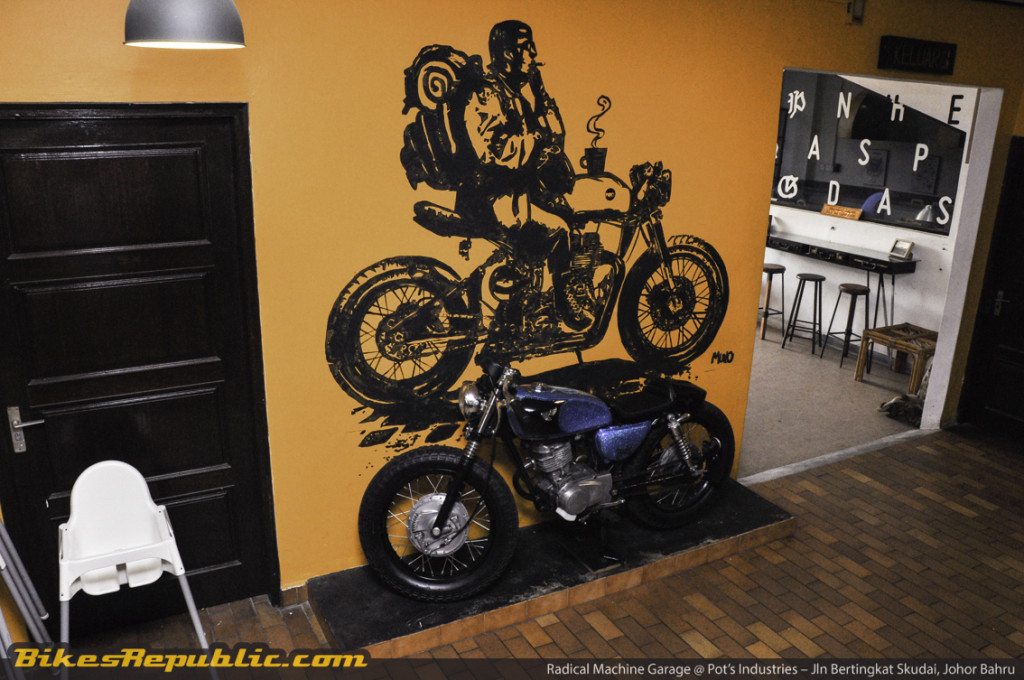 Though our visit was short, the ambition and passion radiated genuinely by Radical Machine Garage and its chief builder Bard is something we found hard to forget. You can follow the outfit via its official Instagram account (@radicalmachine_garage ). You can visit it in person in Pot's Industries that is situated along JB's Jalan Bertingkat Skudai stretch (see map attached below).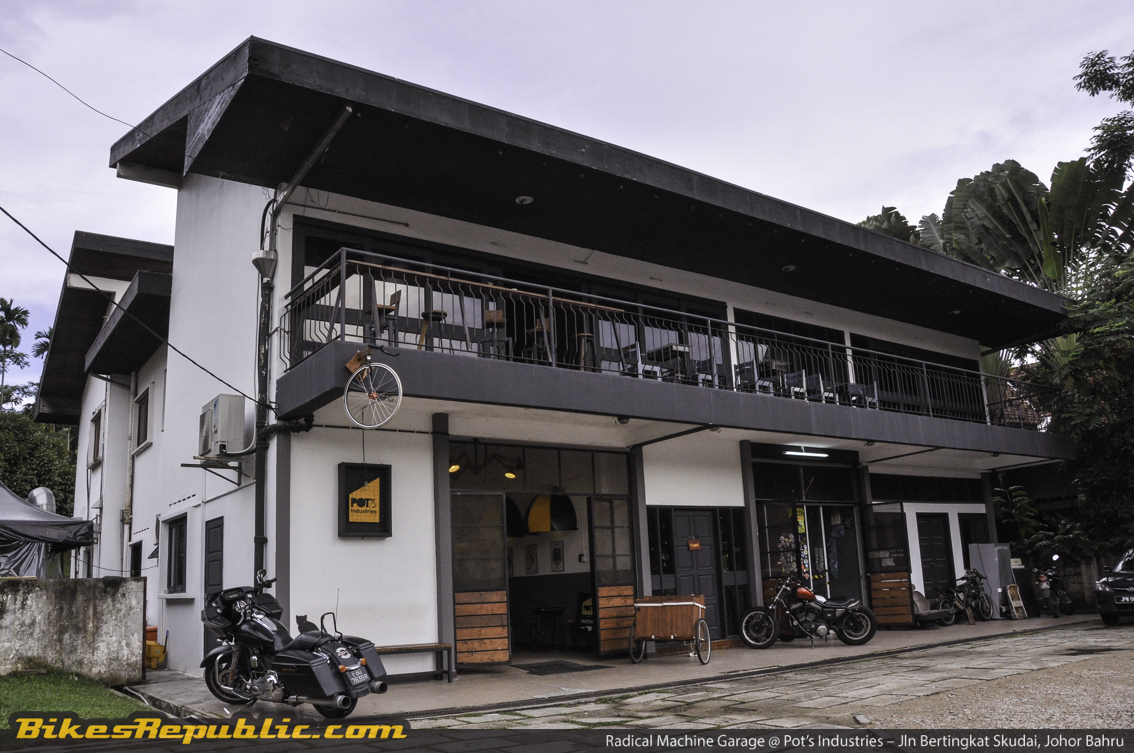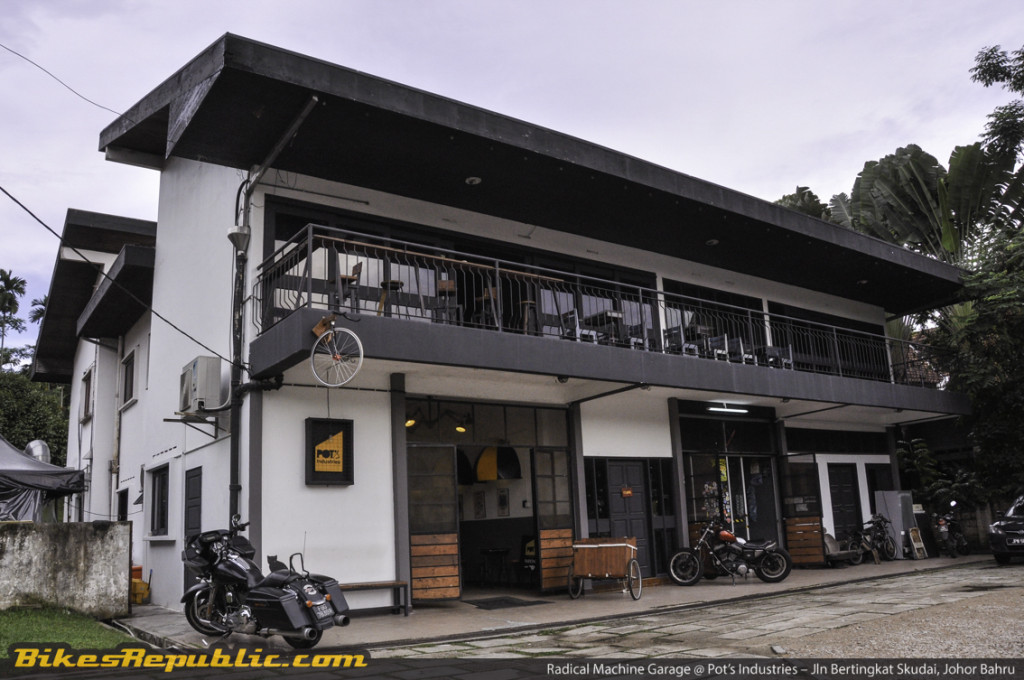 Radical Machine Garage @ Pot's Industries, Jalan Bertingkat Skudai, Johor Bahru
Radical Machine Garage @ Pot's Industries – JB