SIC officially launched WSBK Malaysia 2016 as it celebrates its third annual edition this year.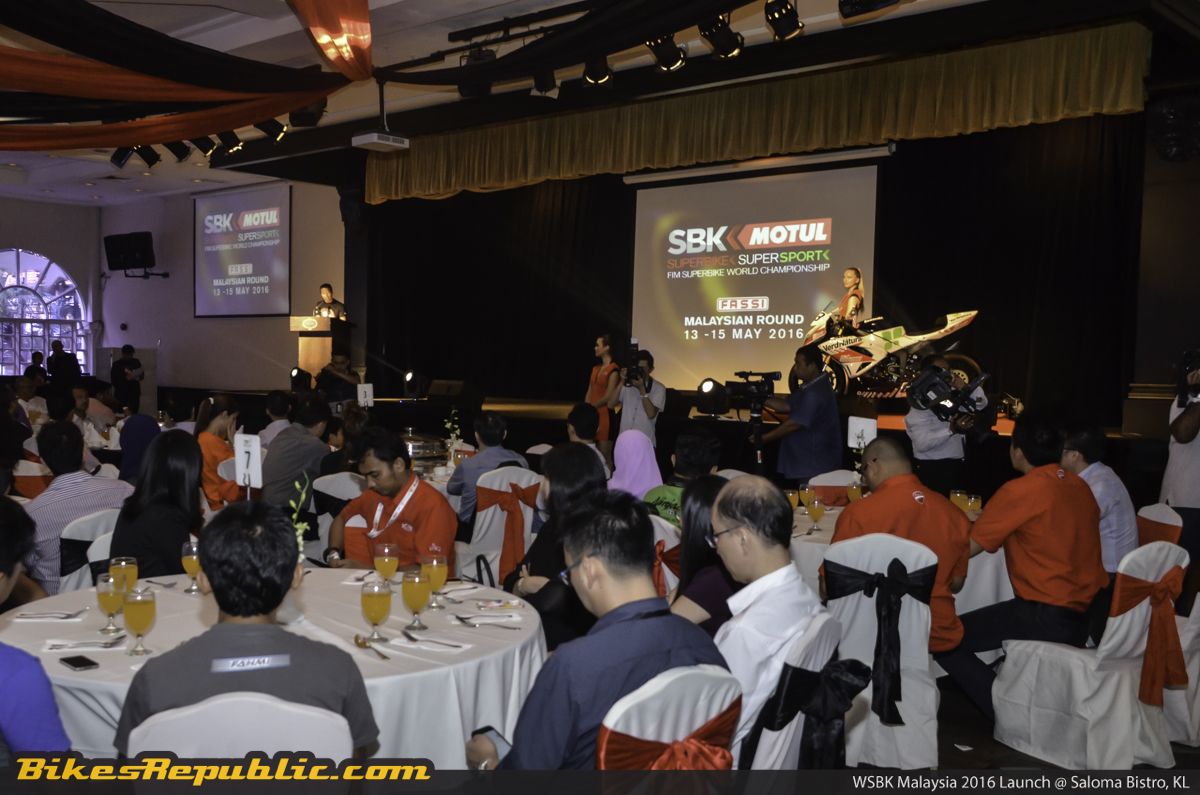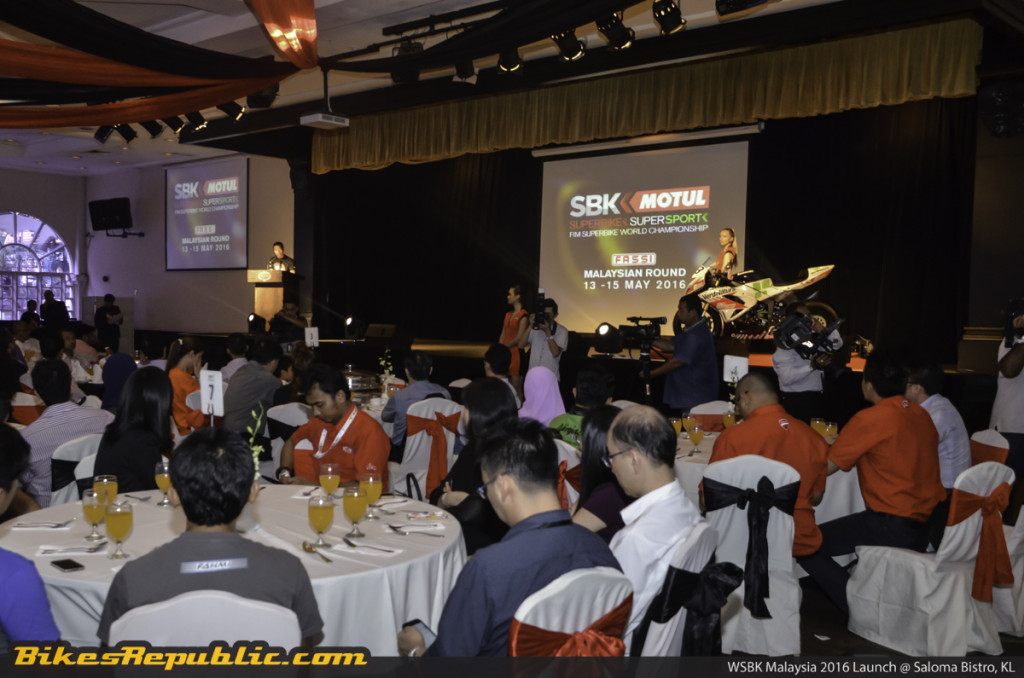 Sepang International Circuit (SIC) has officially launched the 2016 edition of the FIM Motul World Superbike Championship Malaysia round (WSBK Malaysia 2016) earlier today. WSBK Malaysia 2016 will be the circuit's first major racing event of the year following its scheduled closure for resurfacing and upgrading works. (read about that here)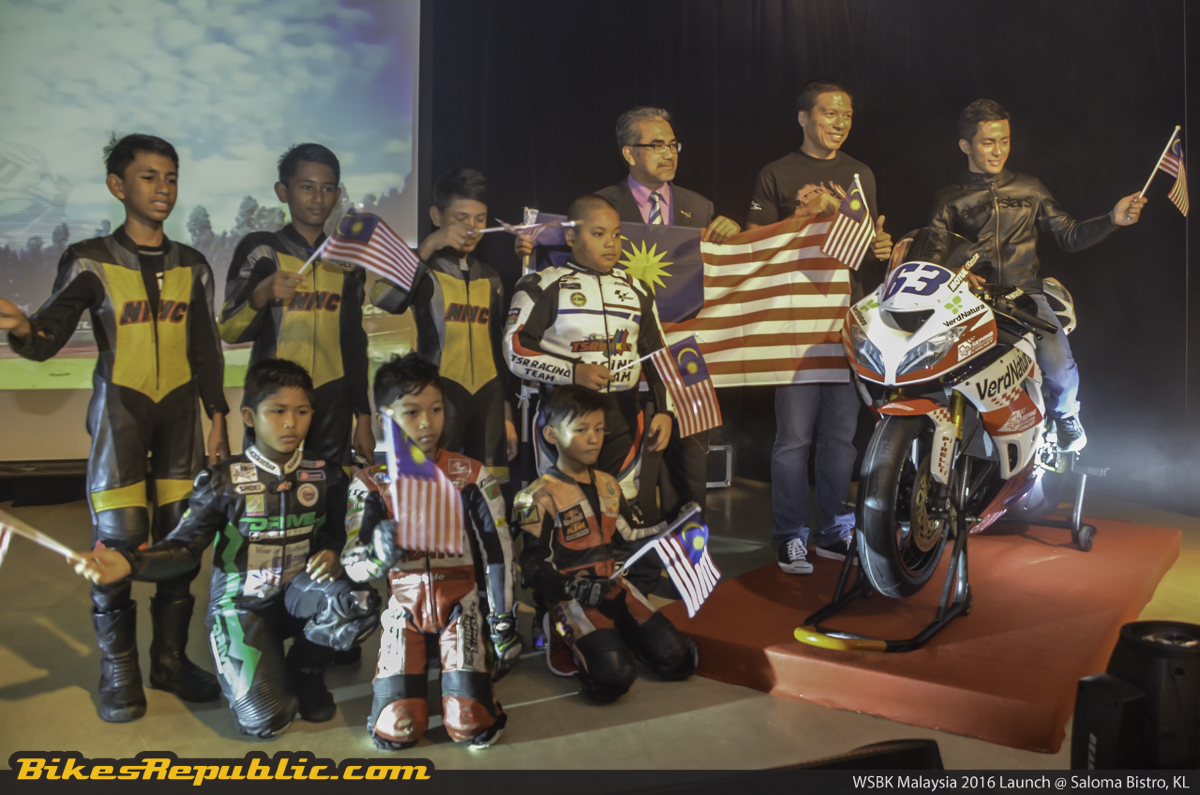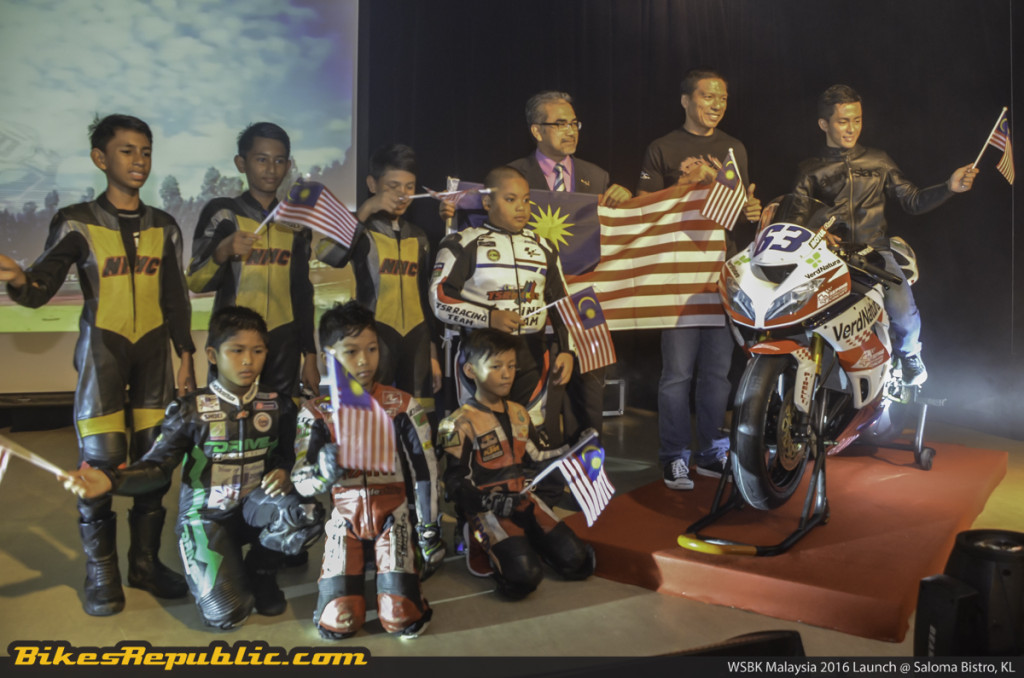 Present during the launch event held this afternoon in Saloma Bistro, Kuala Lumpur were SIC CEO Datuk Razlan Razali and national World Supersport Championship (WSSP) rider Zulfahmi Khairuddin.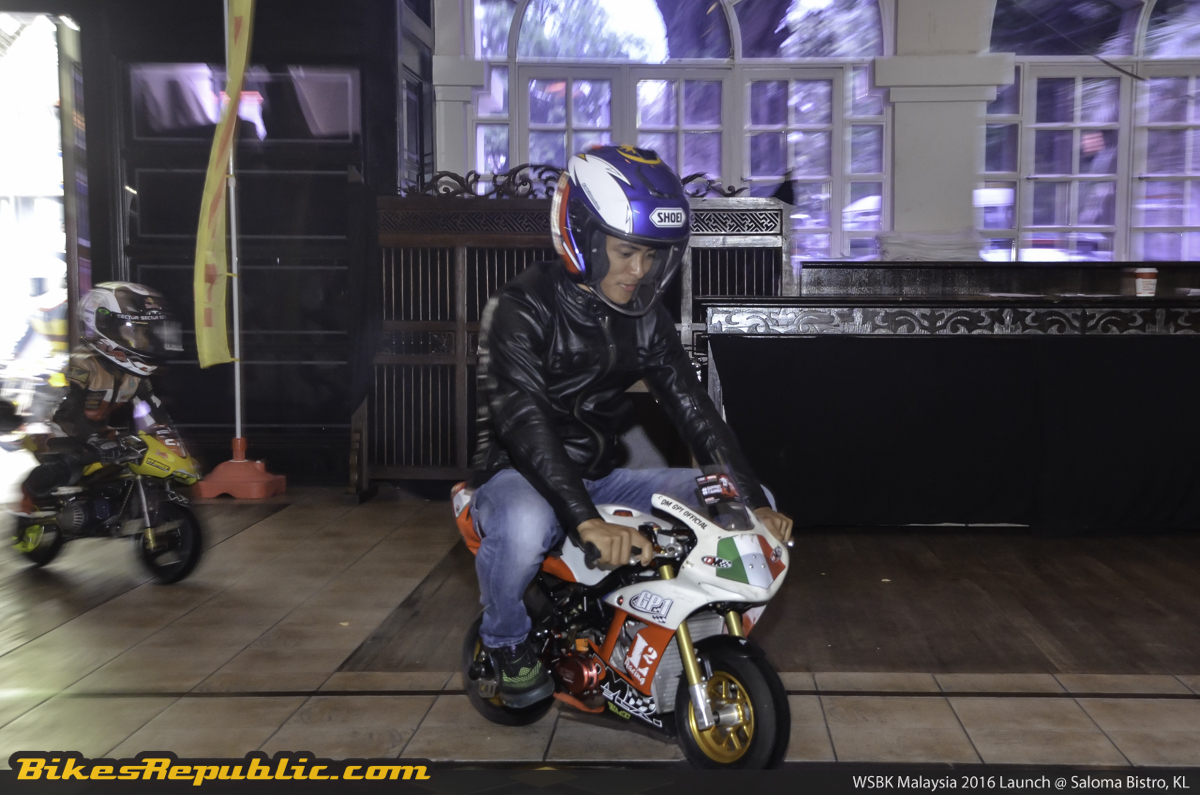 The launch event featured a display of several road-going superbikes and Zulfahmi's very own Orelac Racing Team Kawasaki ZX-6R WSSP race machine. The highlight of the day was perhaps the special launch gambit that saw the national rider making an entrance with a group of young riders using pocket bikes.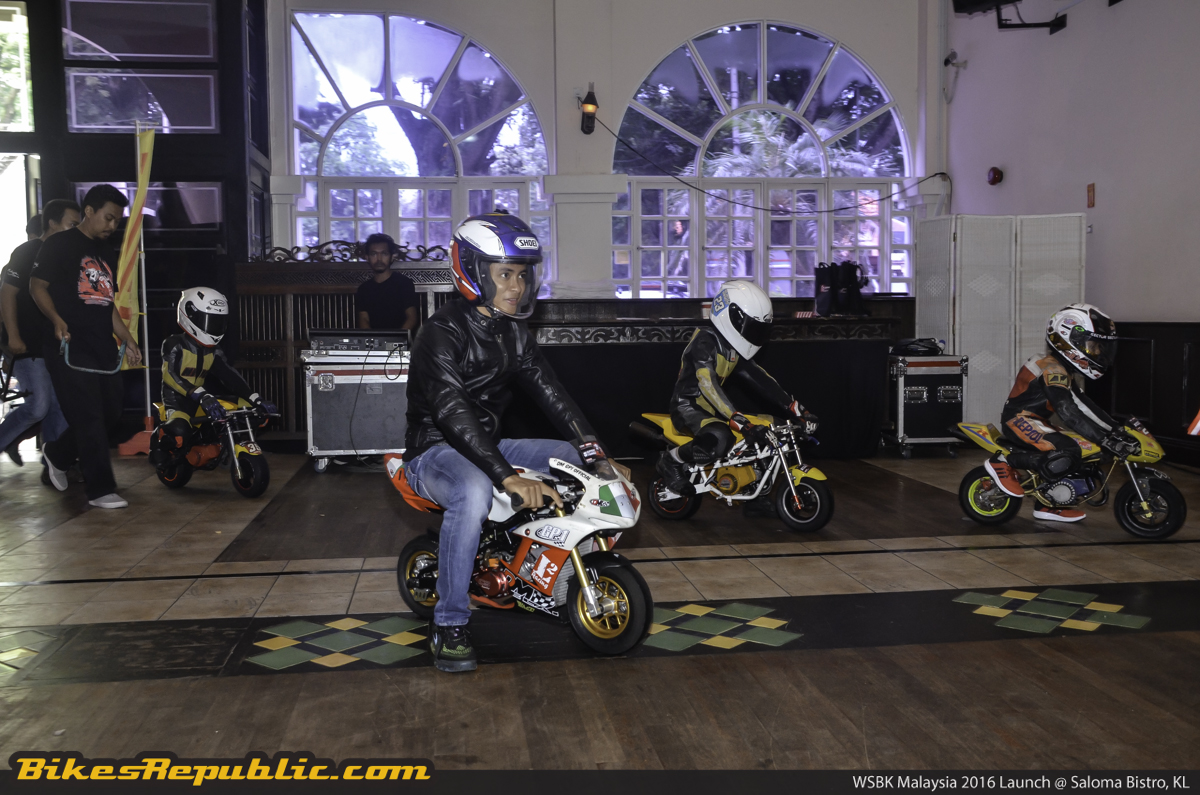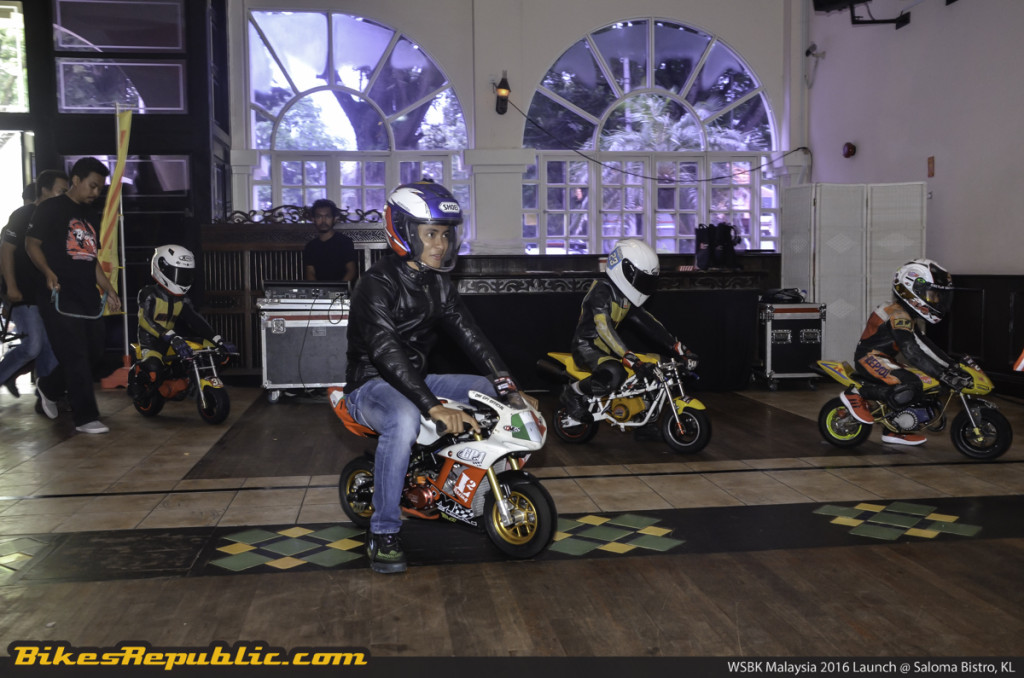 As previously reported, WSBK Malaysia 2016 will take place from May 13 to May 15 this year, marking its third ever outing in Malaysia in the process as well. Malaysia will host Round 6 of the championship. SIC has already initiated special programs to boost ticket sales for the upcoming event including special 'Early Bird' discounts and more.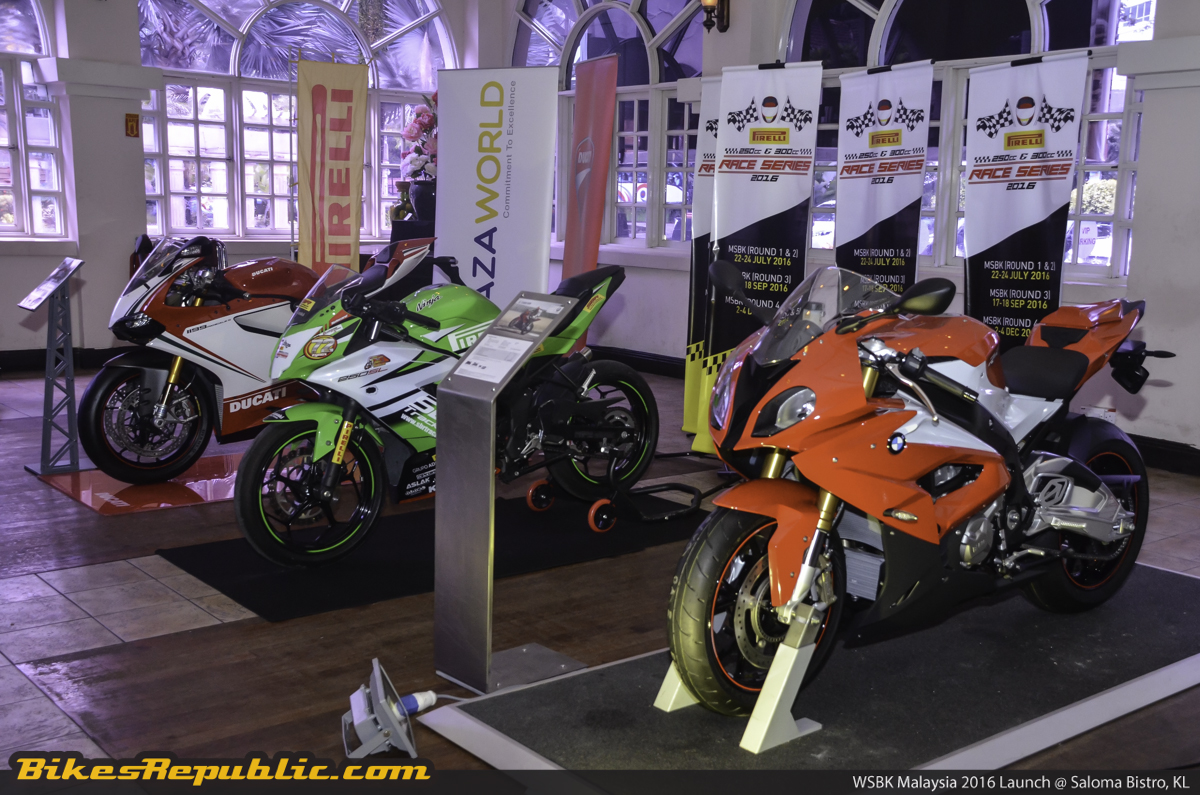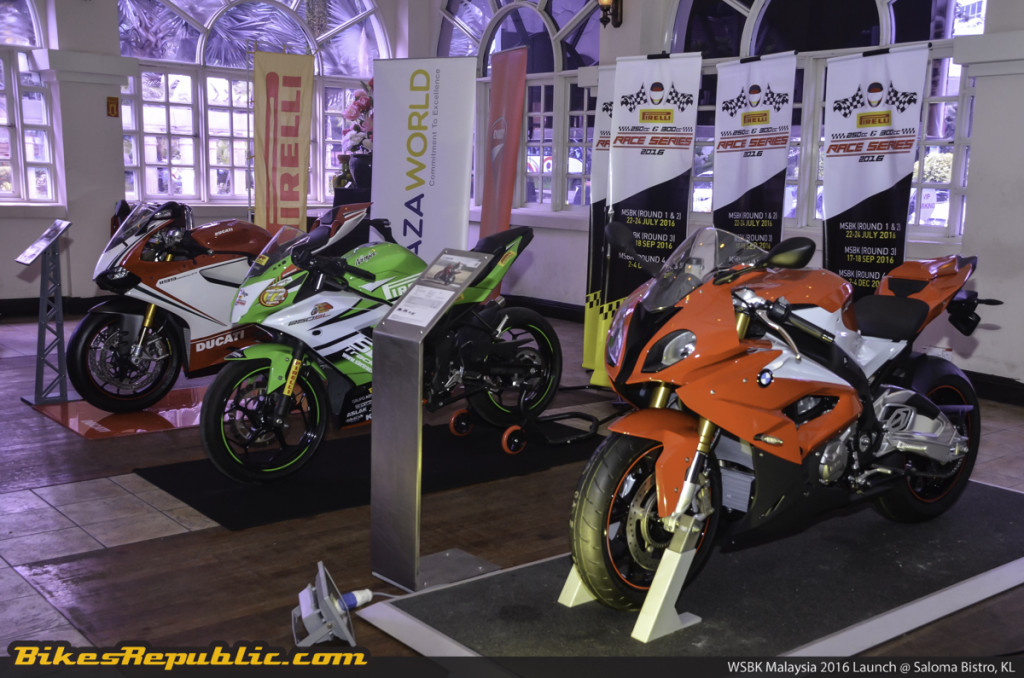 This year, normal ticket prices range between RM38.16 and RM387.96. The special 'Early Bird' ticket sales are still on going until March 31, offering tremendous discounts especially for grandstand tickets with prices ranging from RM79.50 to RM197.16. SIC have also prepared a special grandstand section for Zulfahmi fans called the Fahmi 63 Tribune. You can refer to the chart we've prepared below for more details, or visit the circuit's official website, sepangcircuit.com.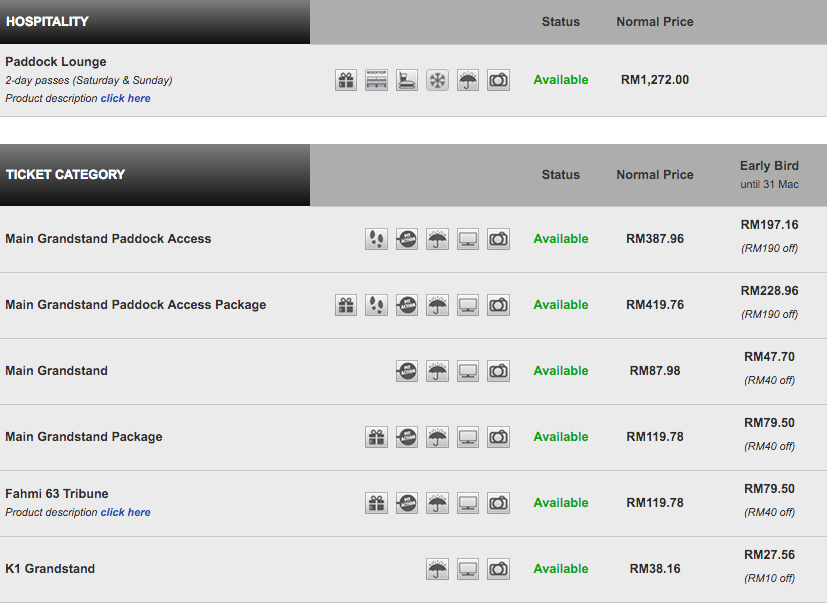 Despite the less than ideal spectator figures during last year's leg, Datuk Razlan expressed his confidence that the circuit will host more spectators this year. Datuk Razlan states that the circuit aims to increase last year's total figure of 22,664 spectators across its three-day course up by a modest 5% this time round.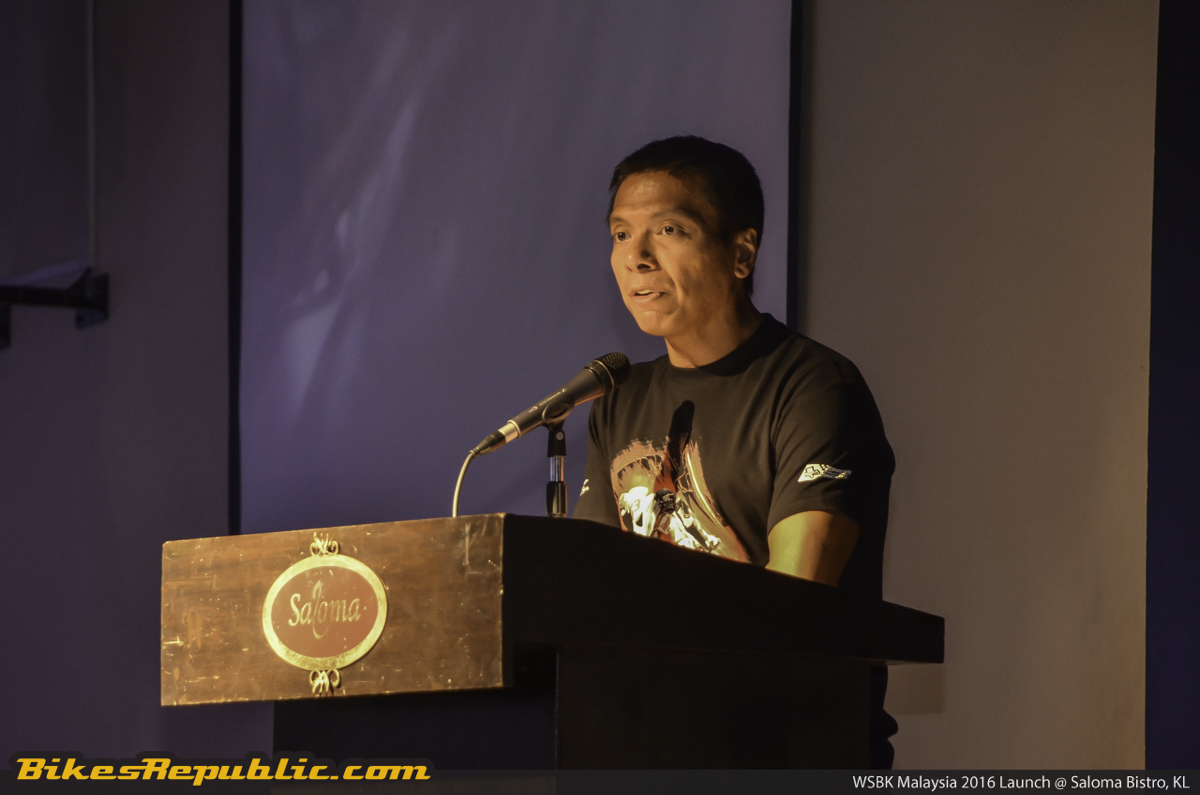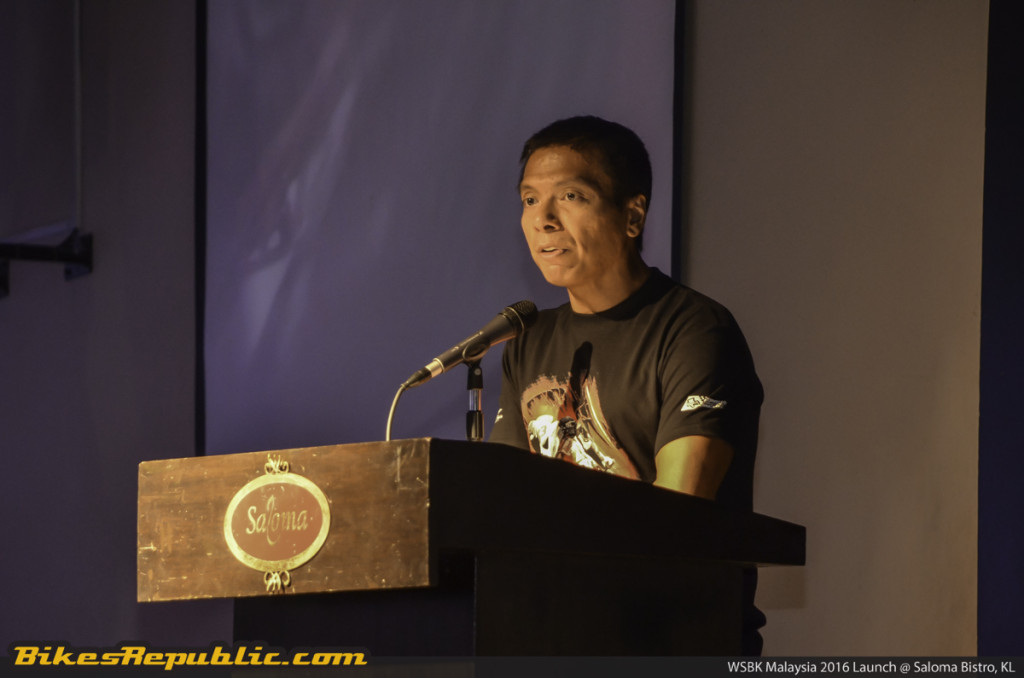 Interestingly, he added:
"Although we already have a full-time national rider competing in the WSSP category, we (SIC) are also in the midst of negotiating the entry of another national rider as a wildcard for WSBK Malaysia 2016."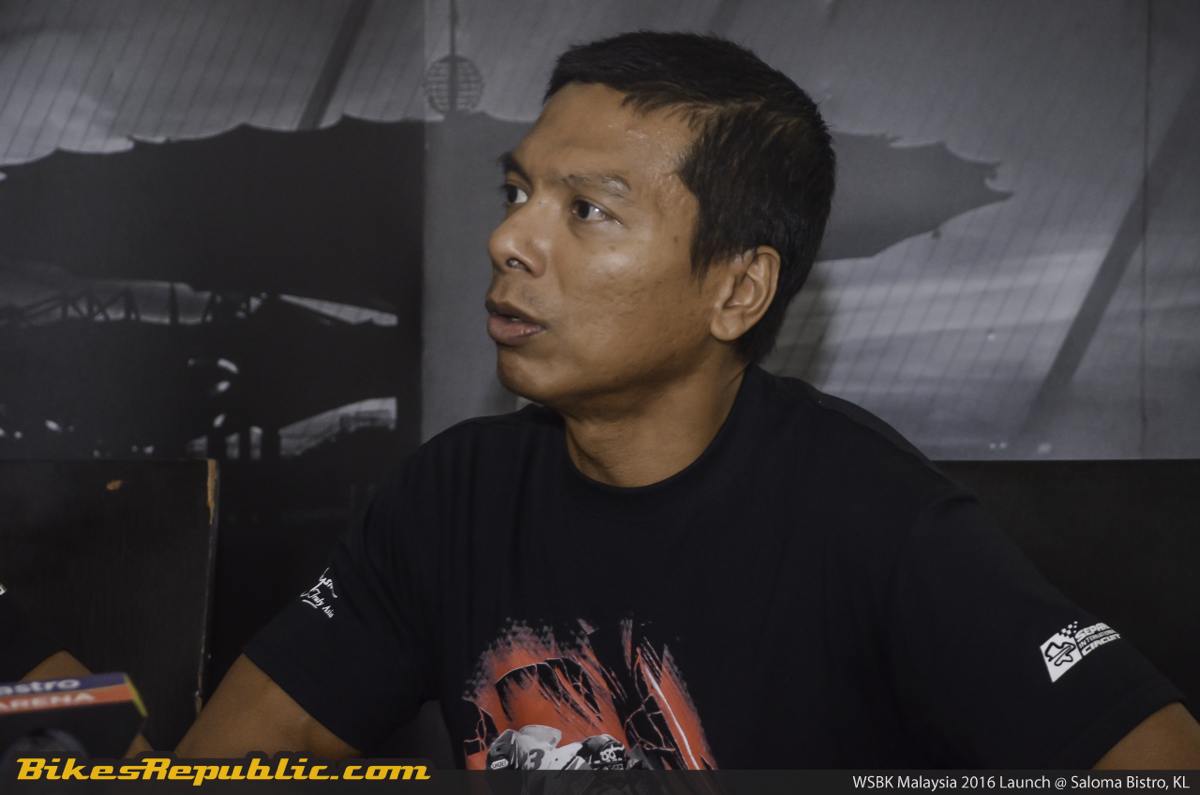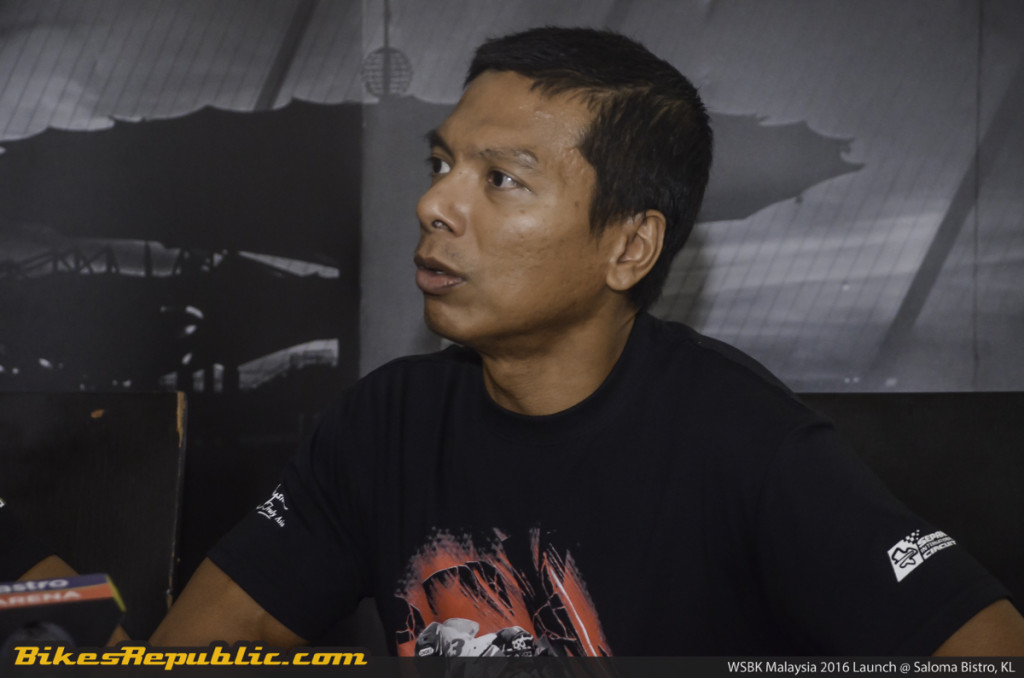 Datuk Razlan declined to give us hints as to who the wildcard candidate is, but the exec states that an announcement will be made as soon as negotiations between the circuit, the unnamed candidate's current racing team and WSBK officials are done.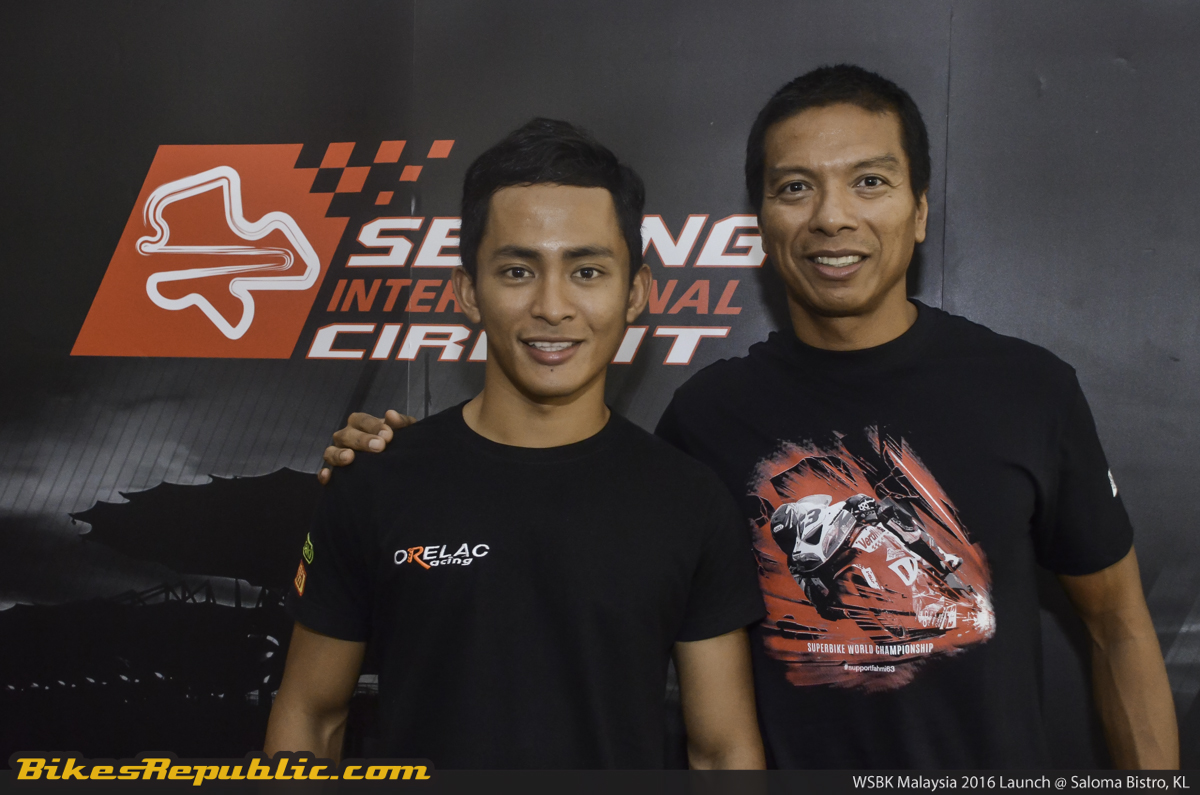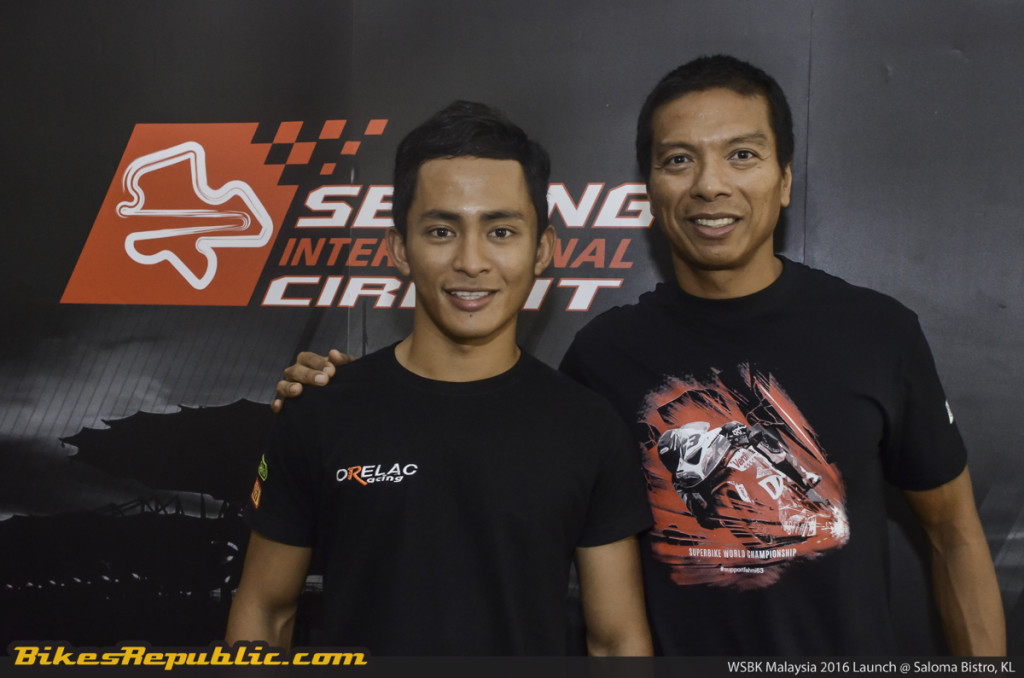 On top of the WSBK and WSSP races, fans can also look forward to the action and thrills from its support event, which is Round 3 of the Shell Advance Asia Talent Cup Moto3 series. The series currently features two Malaysian riders in the form of Ahmad Idham Khairuddin, who happens to be Zulfahmi's own younger sibling, as well as rookie Izam Ikmal. Also planned are an assortment of off-track activities that should keep fans entertained in between races as well.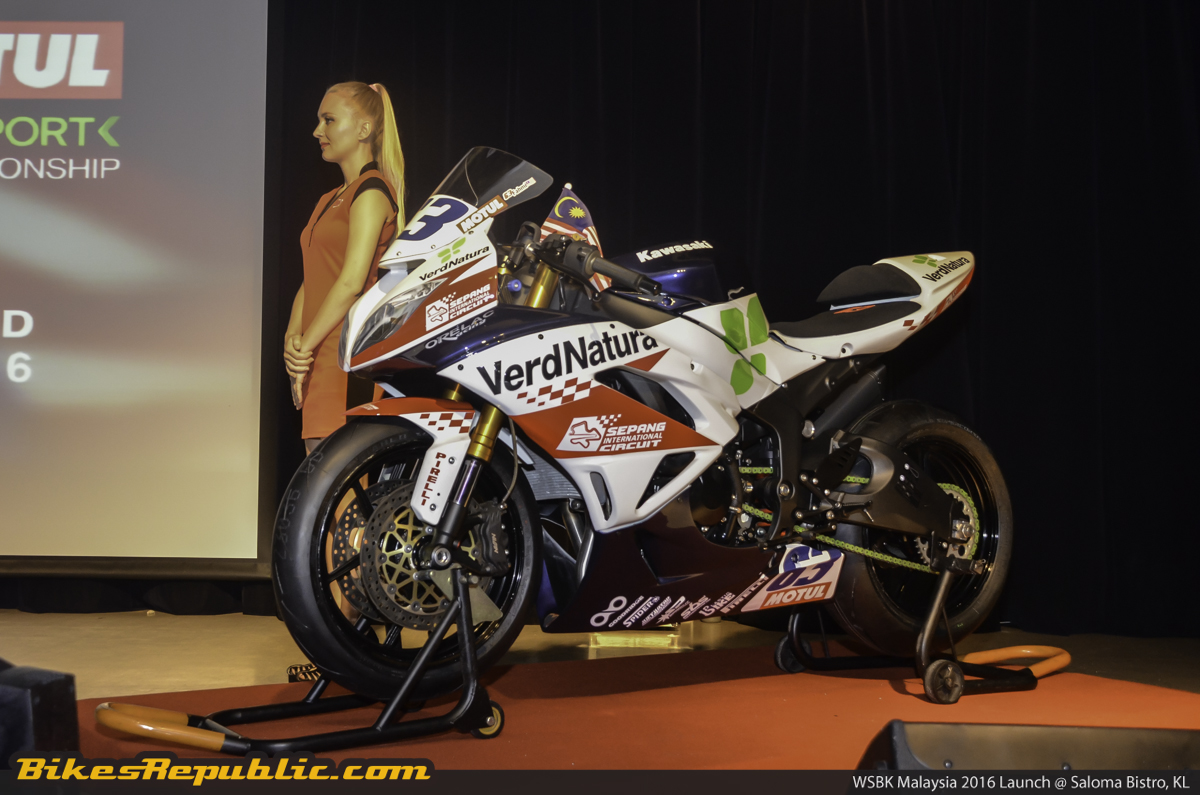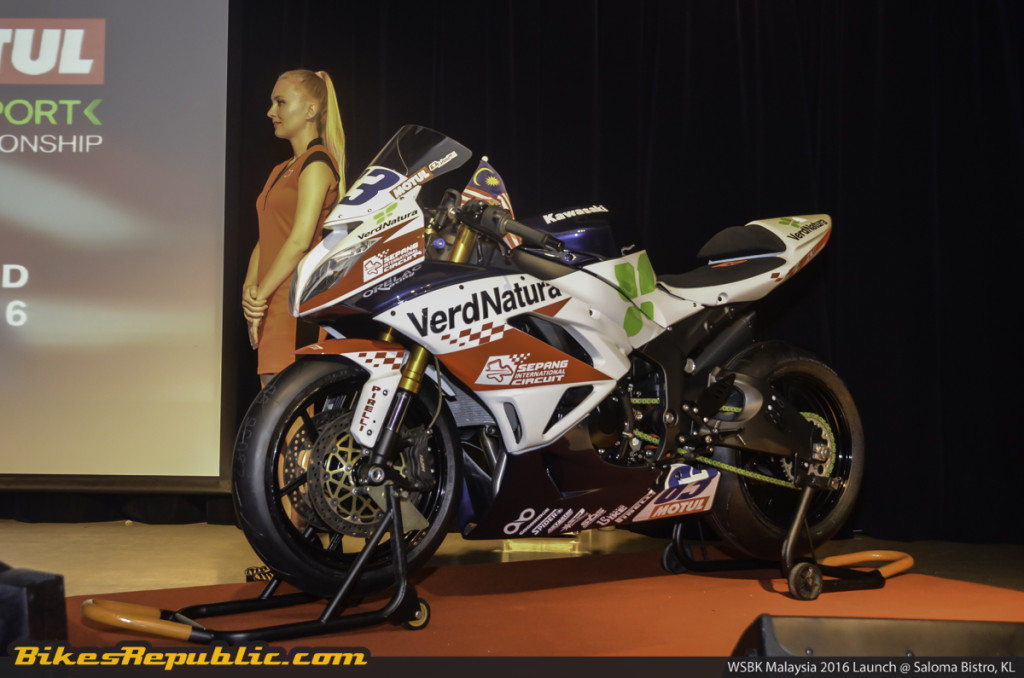 Presently, the WSBK 2016 season has progressed with much excitement after just two rounds. Round 3 of the championship is scheduled to take place in Aragon, Spain from April 1 to April 13. Riders from the Kawasaki Racing Team currently lead the championship standings starting with defending WSBK world champion Jonathan Rea who has scored 95 points so far, followed by his teammate and former WSBK champion Tom Sykes in second with 65 points.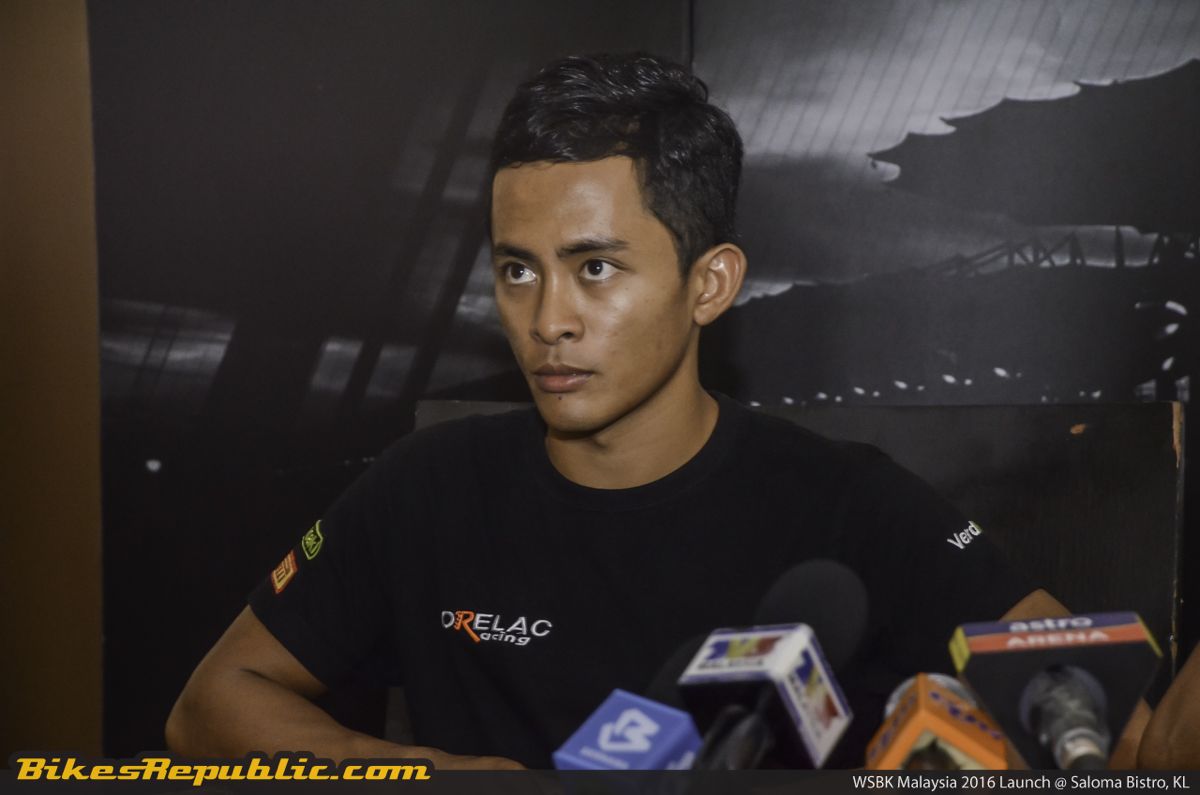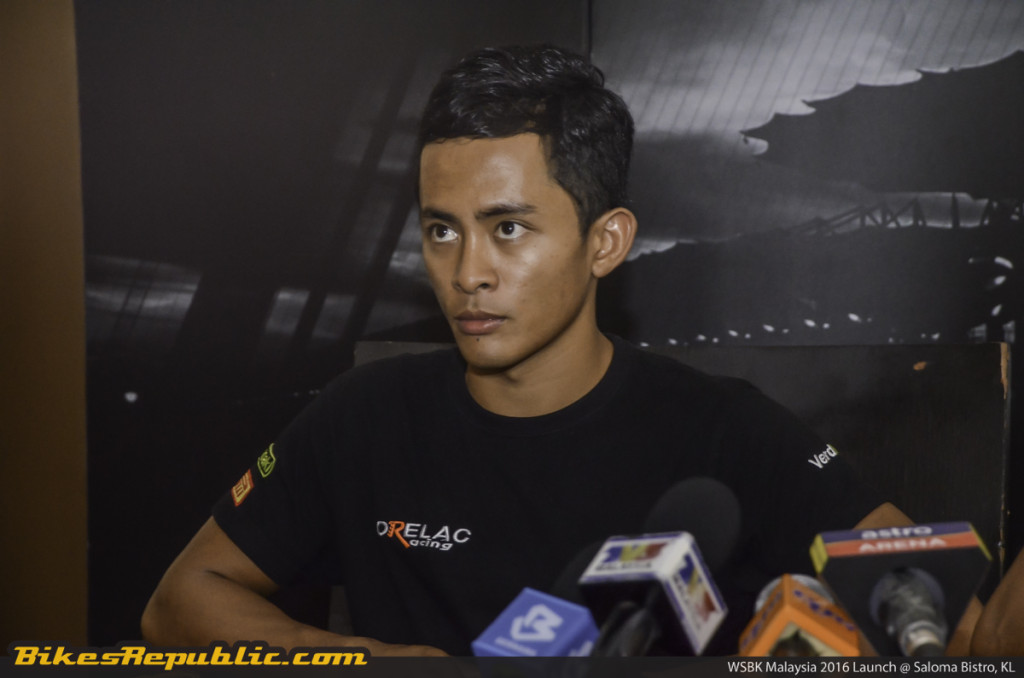 In the supporting WSSP category sees yet another Kawasaki rider leading the standings in the form of Swiss rider Randy Krummenacher from the Kawasaki Puccetti Racing outfit. National rider Zulfahmi Khairuddin, on the other hand, currently ranks 11th in the standings after picking 12 points.
Check out more pictures from today's launch event in the gallery we've prepared below.
WSBK Malaysia 2016 launch @ Saloma Bistro, KL