Shell Advance Ultra with PurePlus Technology line of fully synthetic lubricants was launched in 2014.

What is PurePlus Technology?

What is Gas-to-Liquids (GTL) processing?
Shell's Advance Ultra with PurePlus Technology signifies a new breed of lubricants. But although lubricants may be slippery as they need to be, but it's always a sticky subject amongst discerning motorcyclists. Truth is, there exists misconceptions, myths, half-truths and truths surrounding the subject of lubricants. We hope to put things right with this series of articles on the subject of lubricants.
Shell launched their new line of fully synthetic lubricants called Shell Advance Ultra with PurePlus Technology in 2014. What makes the new range interesting is the groundbreaking PurePlus technology. (Click here for our coverage of the launch and preview.)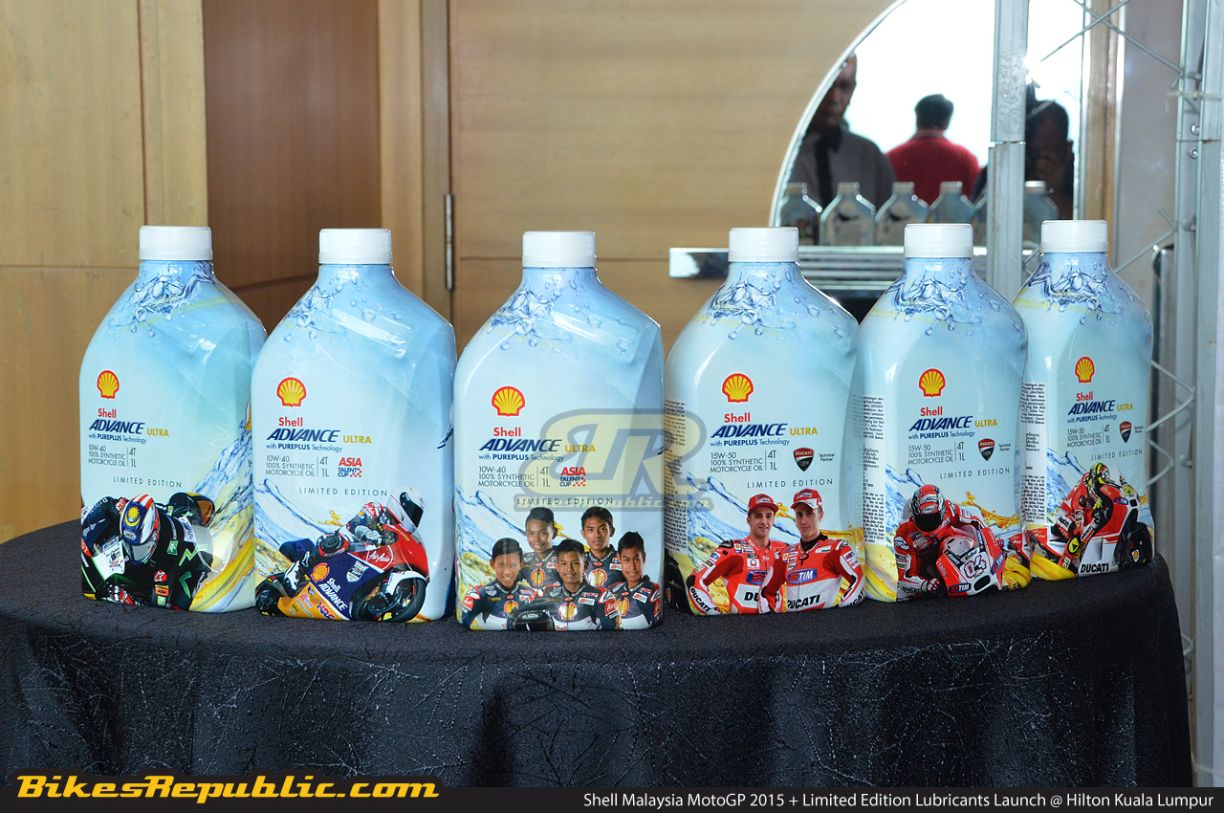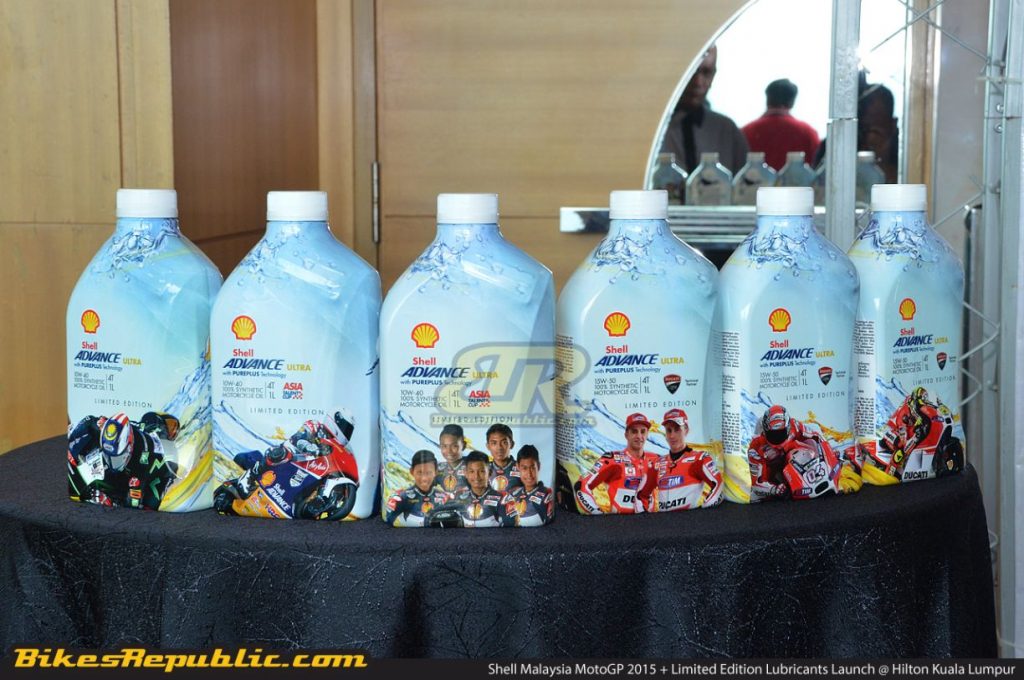 The term "PurePlus" is derived crystal-clear base oil that's more than 99% free from impurities, resulting from the process which created it.
See the TVC below.
Traditionally, a base oil is the resulting product of refining or synthesising crude oil or other hydrocarbon sources. The lubricant producer then adds their additive package to yield the desired properties of the end-product. But while the additives play the biggest role in determining the level of protection and longevity of a lubricant, the base oil plays a big role too.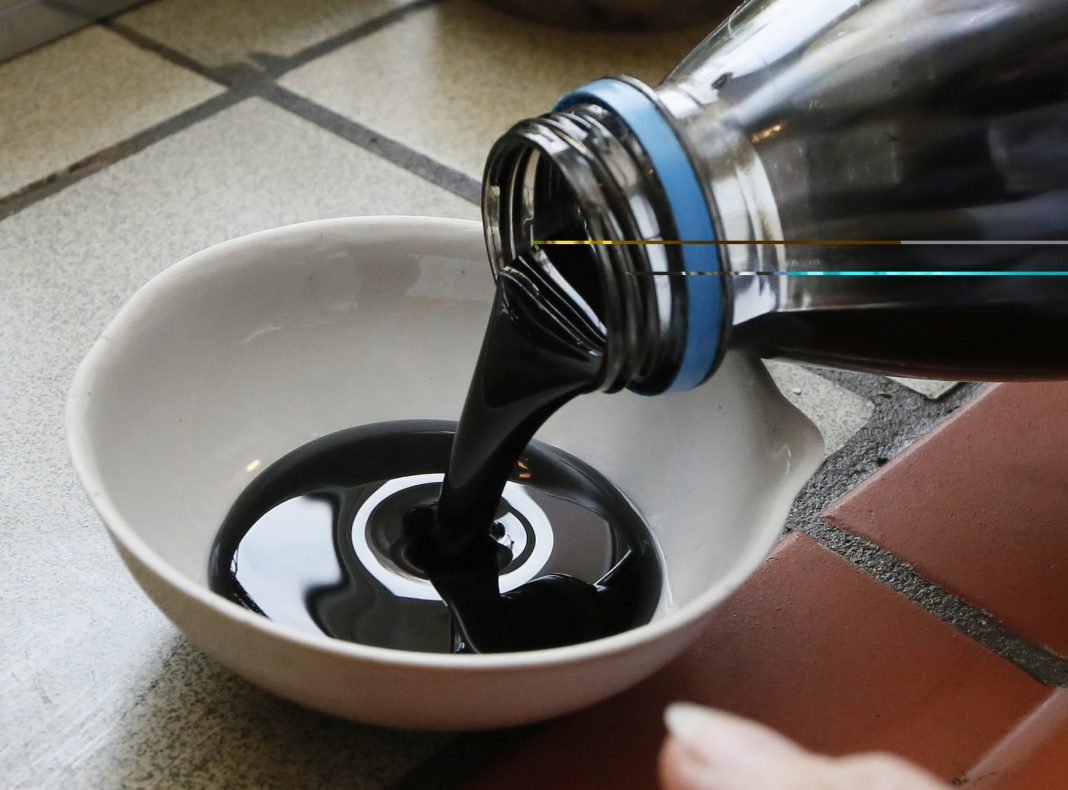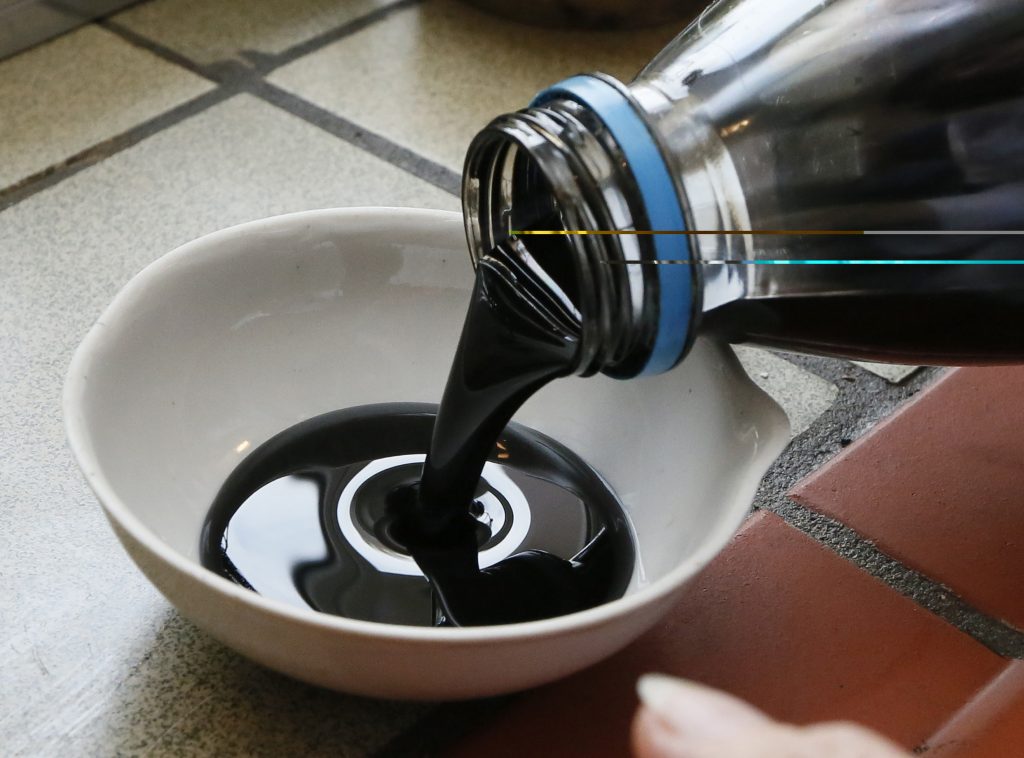 Shell's PurePlus base oil is derived from natural gas (the cleanest burning fossil fuel), through a process called gas-to-liquids (GTL). The GTL process produces a base oil that is closer to the end-product, without requiring to be refined further.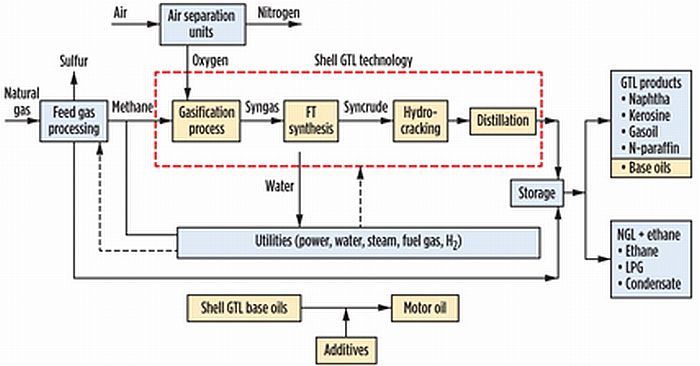 The first step in a GTL process is to convert the natural gas into syngas (synthetic gas). The syngas is then processed to remove harmful impurities such as sulfur, mercaptans, mecury, nitrogen, aromatics, resulting in a base oil that's crystal clear and feels like wax at room temperature.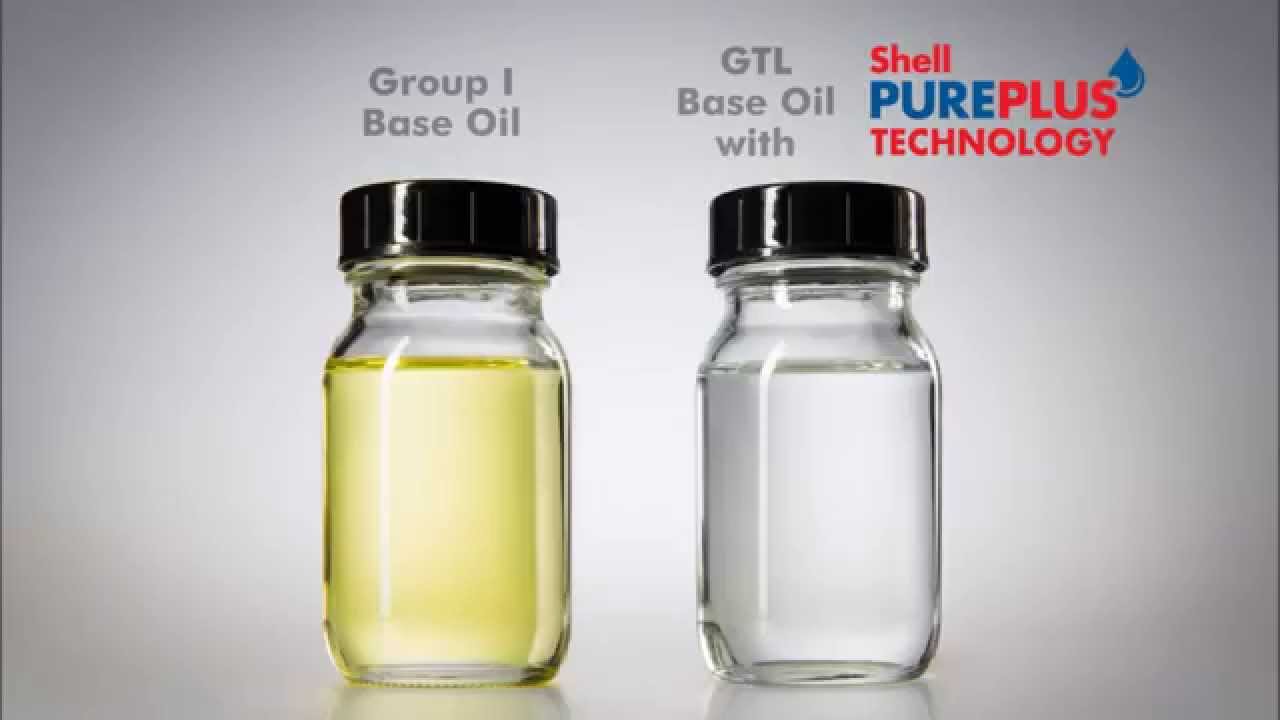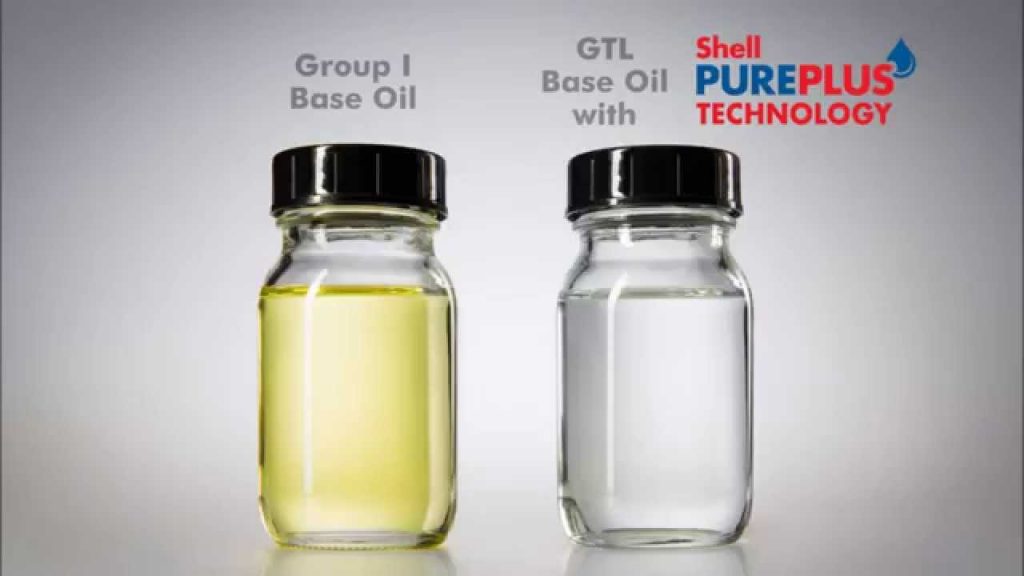 See the video below for Shell's GTL process.
Having impurities in the base oil is undesirable as it may contribute to the oil breaking down quickly and even to engine wear and tear if taken past its oil change period. See how oils decades ago turn into sludge that gunks up the engine? Also, in the case of the oil being burned in the combustion chamber due to leaky piston rings or/and valve seal, the emission doesn't harm the environment as much.
Check out this video below. Although it's for the Helix Ultra, it's also the result of Shell's PurePlus Technology.
In other words, the base oil and additive package play important roles in ensuring a lubricant that fully protects your engine. A weak link on either side is a compromise.
Anyway, Shell then combines their proprietary Active Cleansing additives to the base oil to produce a clean, 100% fully-synthetic lubricant. These additives protect the engine by cleaning the engine of dirt, corrosion, sludge and byproducts of the combustion process such as carbon, water, sulfur from the fuel (which becomes sulfuric acid), among many others.
These are all important, even critical, aspects of motorcycle engine protection. Motorcycle engines have smaller capacities compared to the cars, but produce much higher power output. Consequently, motorcycle engines produce higher heat and forces.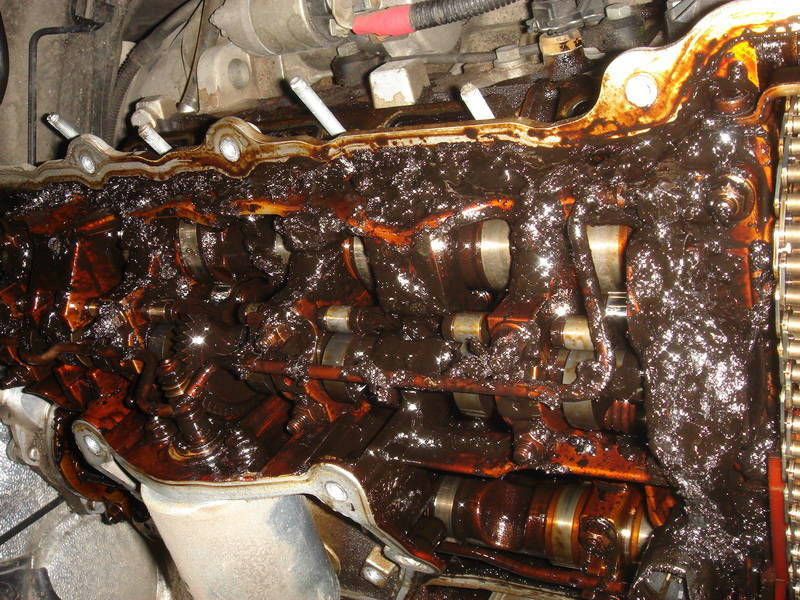 Shell's aim for the Shell Advance Ultra with PurePlus Technology is to help maintain longer engine peak power through enhanced oil viscosity, maintaining oil performance not only in extreme temperatures but also in low temperatures. Oil needs to flow quickly during and immediately after start-up.
As for durability, Shell Advance Ultra with PurePlus Technology is claimed to last twice as long as other oils.
The GTL process has been in constant development for more than 40 years at the Shell Technology Center in Amsterdam, The Netherlands. Shell built a pilot plant in Amsterdam in 1983 to study the feasibility of the GTL process further, before opening the first GTL plant in Bintulu, Sarawak in 1993. The Bintulu plant produces 14,700 barrels per day. 2011 saw the opening of the massive Pearl GTL plant in Qatar, which produces 140,000 barrels per day.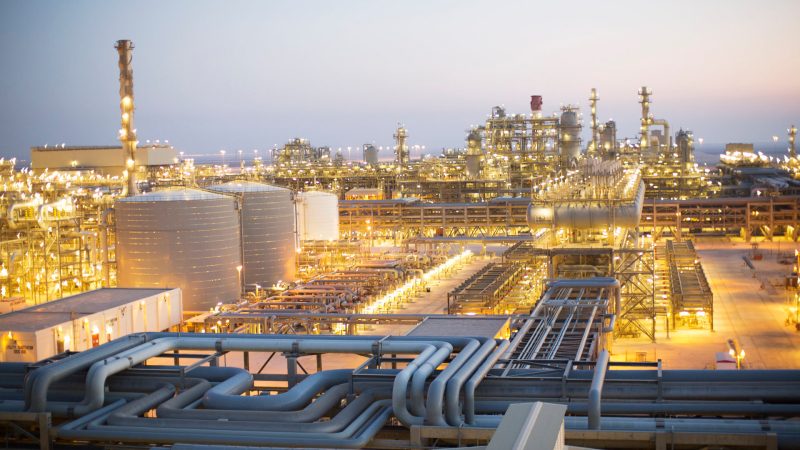 Stay tuned for our review of the Shell Advance Ultra with PurePlus Technology soon!