As part of the Ride for Jalil charity event, over 300 superbikers and high performance motorcyclists travelled through Johor earlier today

The goal was to create public awareness on cancer and raise funds for the Tunku Laksamana Johor Cancer Foundation

The ride was lead by the Tunku Panglima of Johor and Tunku Putera of Johor that started from Muar and ended at the Johor Circuit, Pasir Gudang
The Ride for Jalil charity event kicked things off earlier today with a massive convoy of over 300 high performance motorcyclists who gathered in the early mornings of 29 April 2017. The number of riders and motorcycle enthusiasts from across the country gathered at the Sultan Ibrahim Stadium in Muar, Johor for the flag-off of the massive convoy across Johor.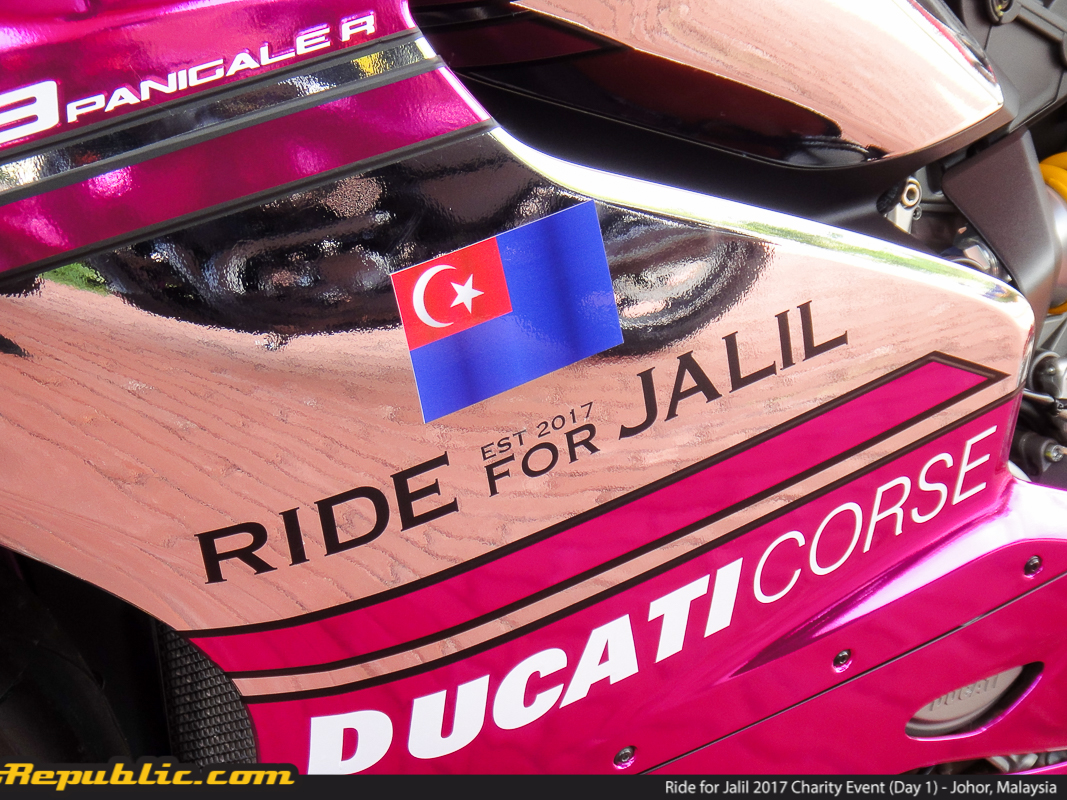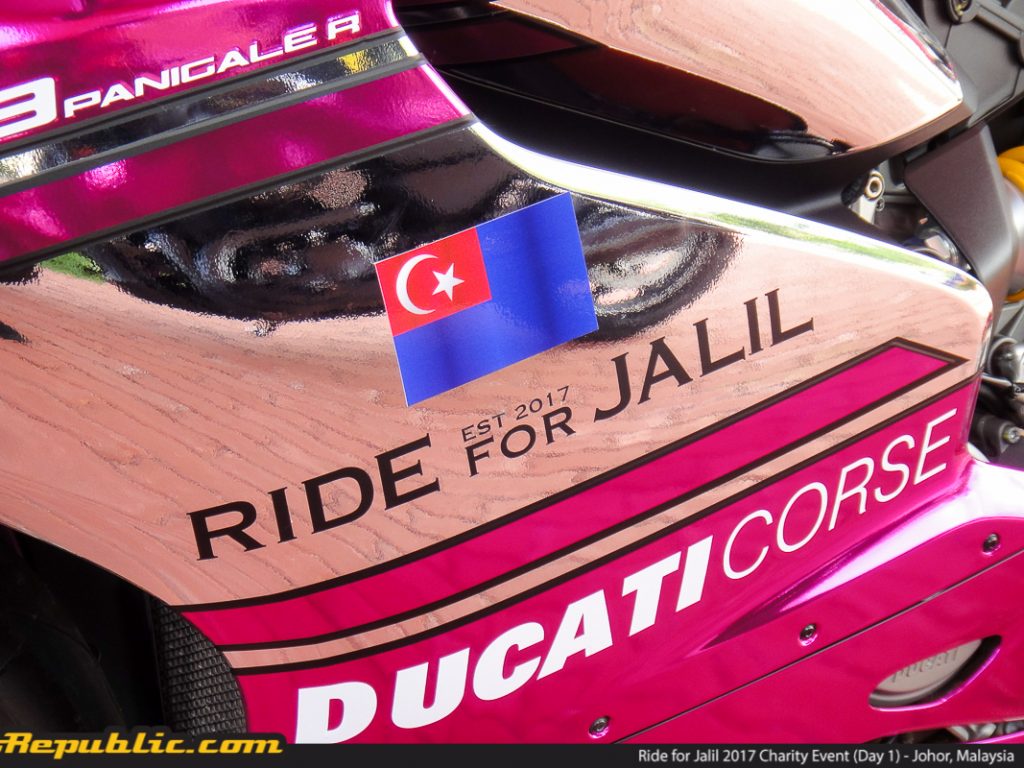 The charity event was to help raise awareness and also funds for the Tunku Laksamana Johor Cancer Foundation (TLJCF) inspired by the late Almarhum Tunku Laksamana of Johor, Tunku Abdul Jalil Iskandar Ibni Tunku Ibrahim Ismail.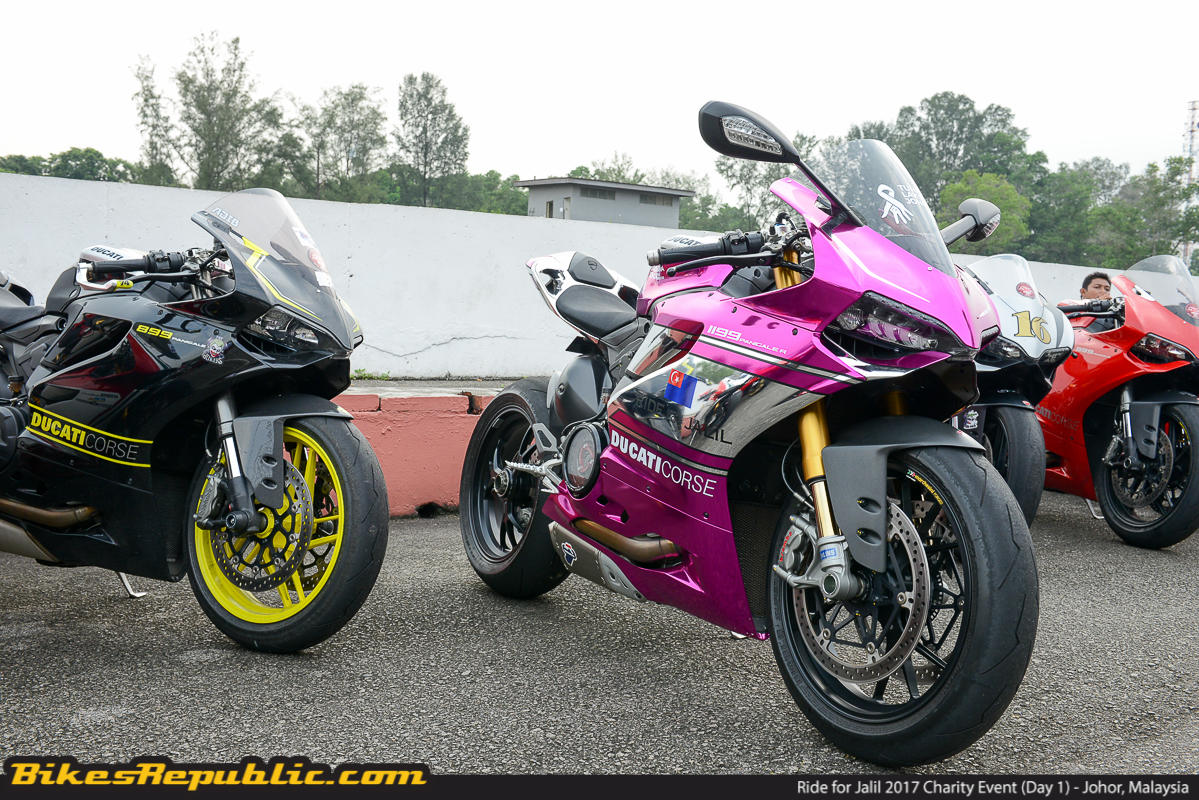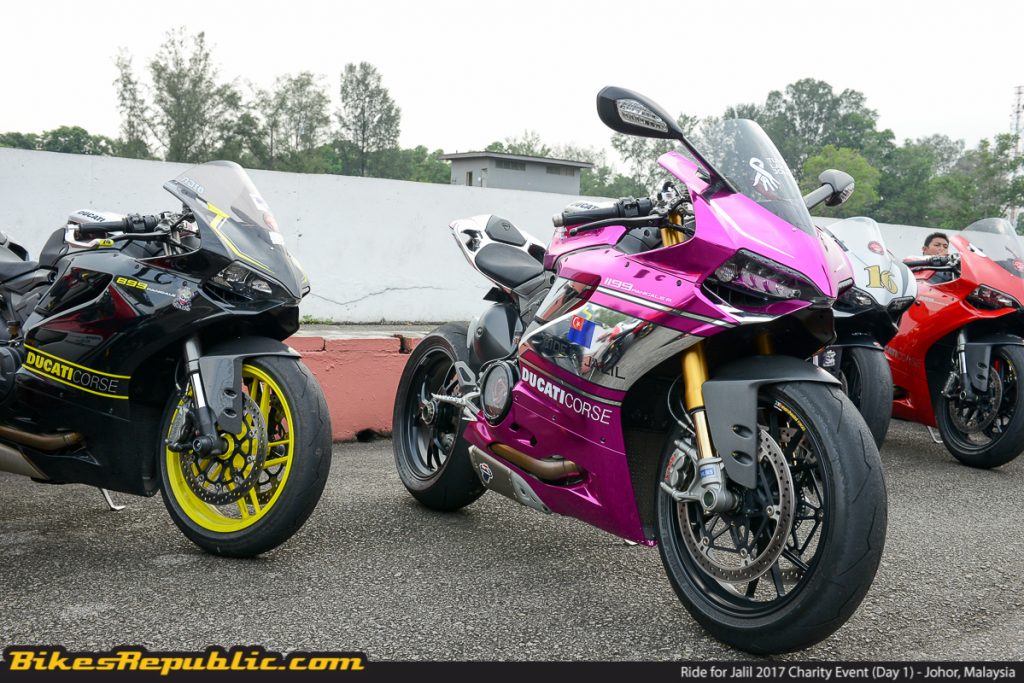 The huge convoy consisting of a majority of Ducati riders was lead by Tunku Panglima of Johor, Tunku Abdul Rahman together with his younger brother, the Tunku Putera of Johor, Tunku Abu Bakar. Check out his ultra beautiful custom Ducati 1199 Panigale R. Wrapped in mesmerizing purple chrome, Tunku Panglima of Johor also showcased his custom Arai helmet wrapped in chrome together Johor state colours.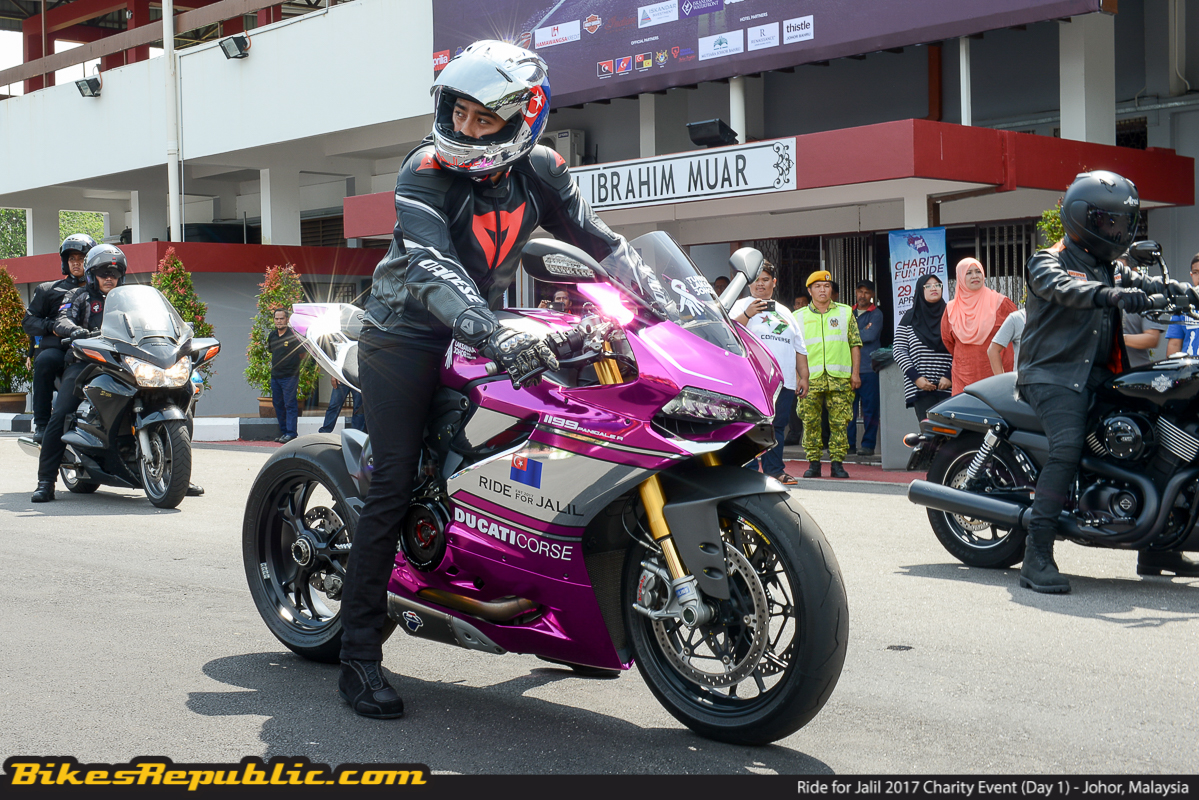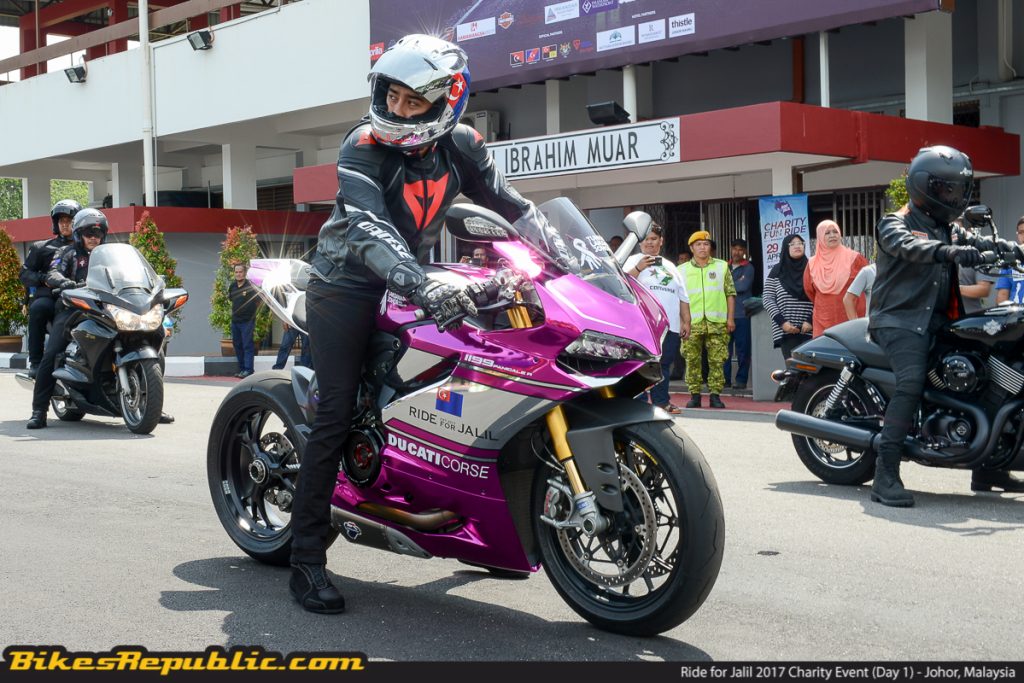 Wheels began to roll out from the stadium at about 11am in the morning and the entire entourage headed to the first destination; the Hamawangsa Auto Mall located in Batu Pahat. After a brief rest, the convoy then continued its way to Dataran Kluang where the riders stopped for lunch and some quality time between Tunku Laksamana Johor, Tunku Abu Bakar and all the people who gathered at Dataran Kluang.
It is here that the main objective of the event started to play its role in spreading awareness by sharing information and knowledge to the public regarding cancer through the exhibitions on cancer, blood donation, free preventive healthcare checkups and free screening tests at TLJCF's Gallery which will benefit the public especially cancer patients and their families. The public can also be part of this charity programme by contributing to the charity fun activities on site.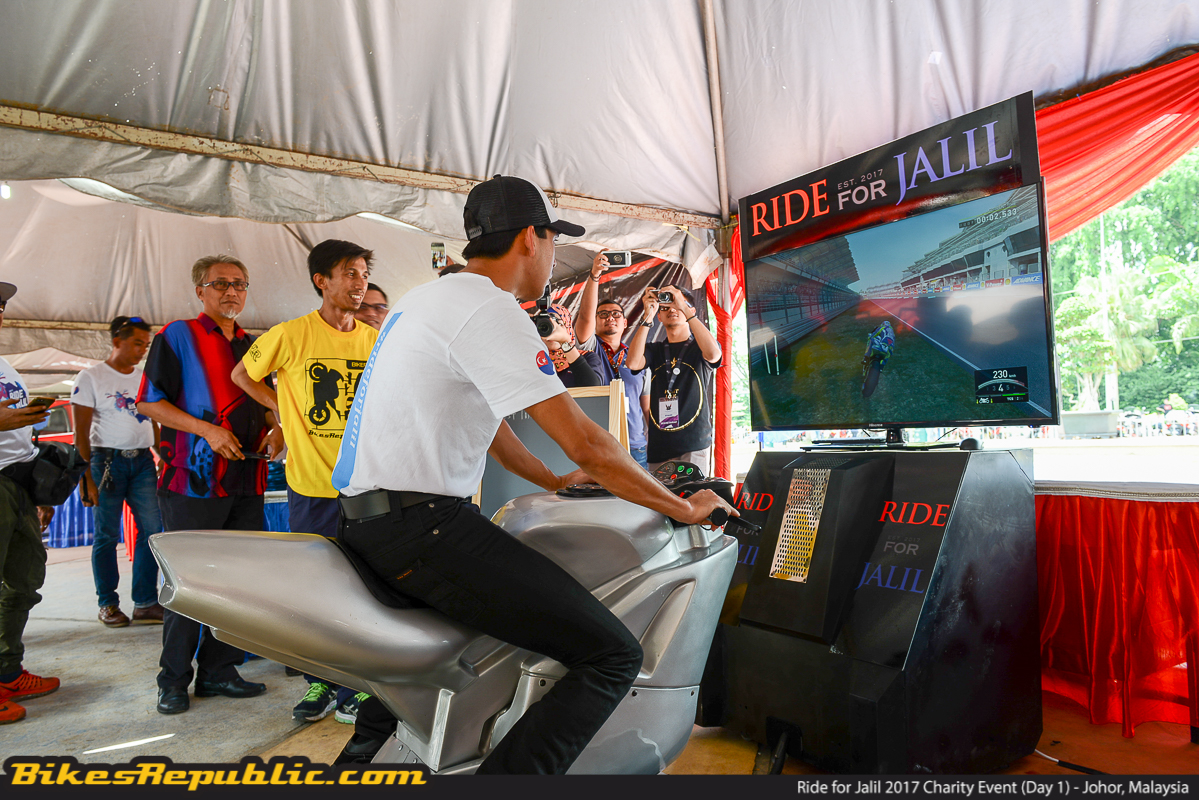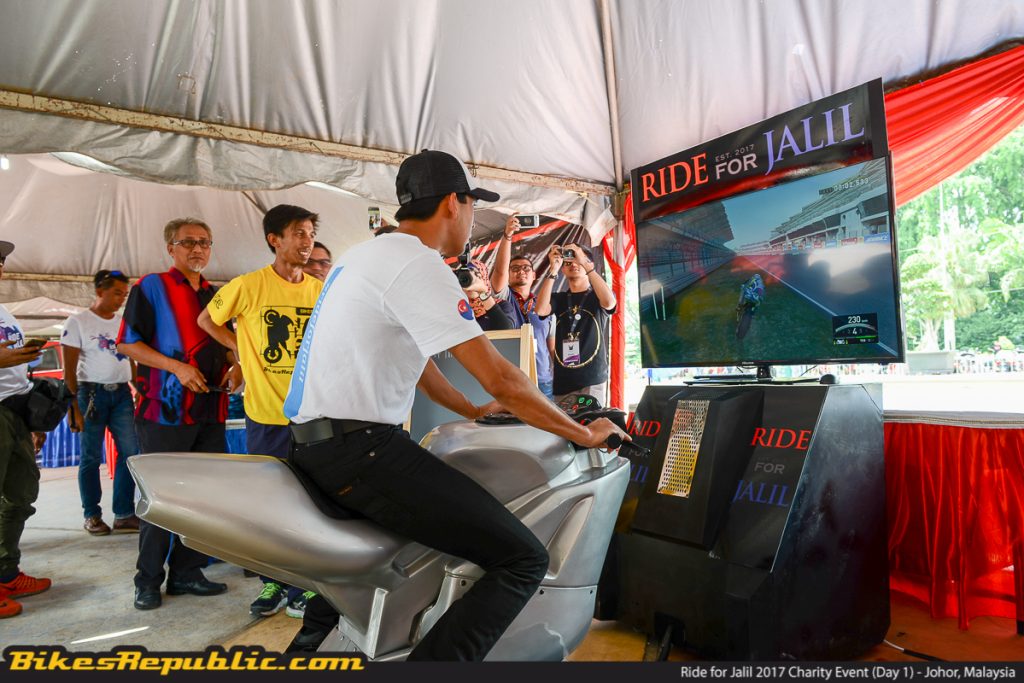 At about 3pm, all riders and entourage geared up once again to head to the final destination of the day which was the iconic Johor Circuit located in Pasir Gudang. The convoy quickly made haste and arrived for the final stop of the day and a few photo sessions that goes into the history books as that visit marks the final moment before the track is closed for major renovations.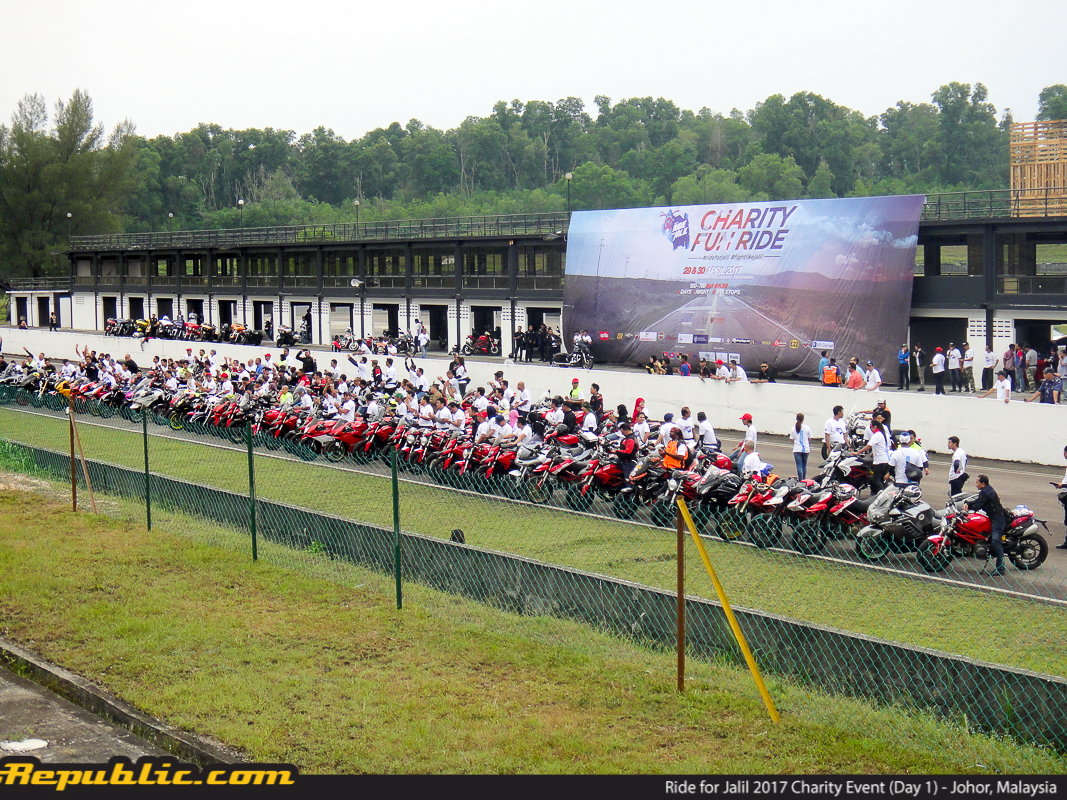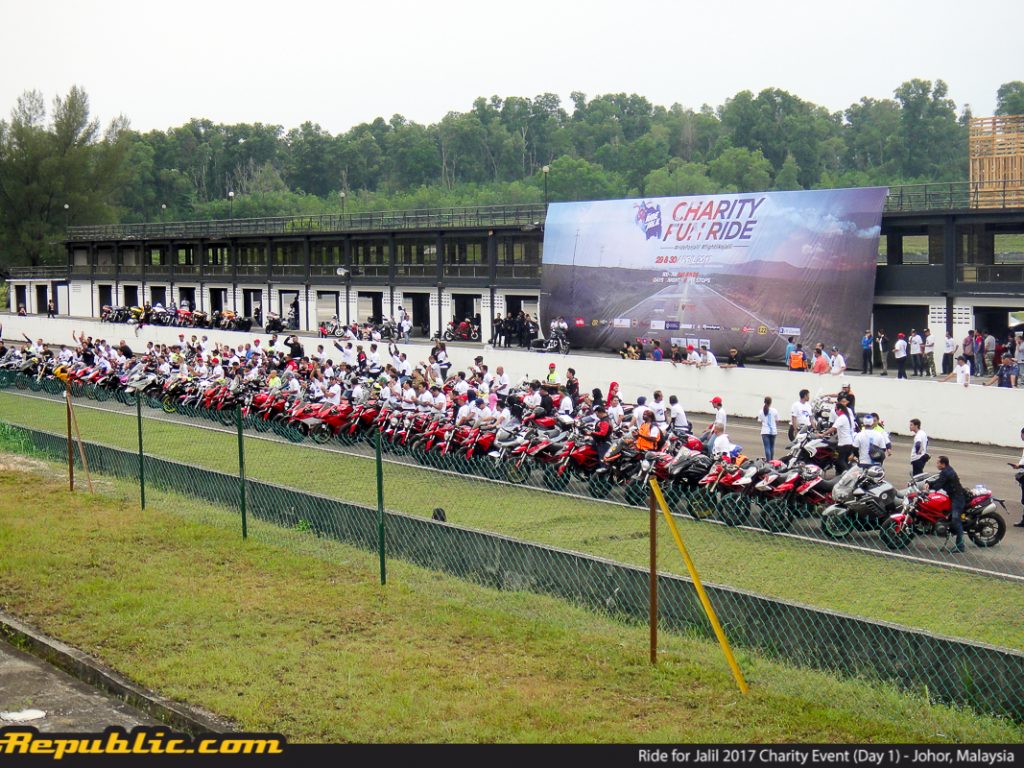 The second part of the 'Ride for Jalil' continues tomorrow at the a charity luncheon which will be held in the Grand Ballroom, Renaissance Hotel, Johor Bahru to celebrate all those involved with the 'Ride for Jalil' event and also to raise funds through auctions which will further contribute to TLJCF.
Ride for Jalil Convoy (Day 1) Gallery