Radical new front suspension design for next generation Honda Gold Wing tourer revealed.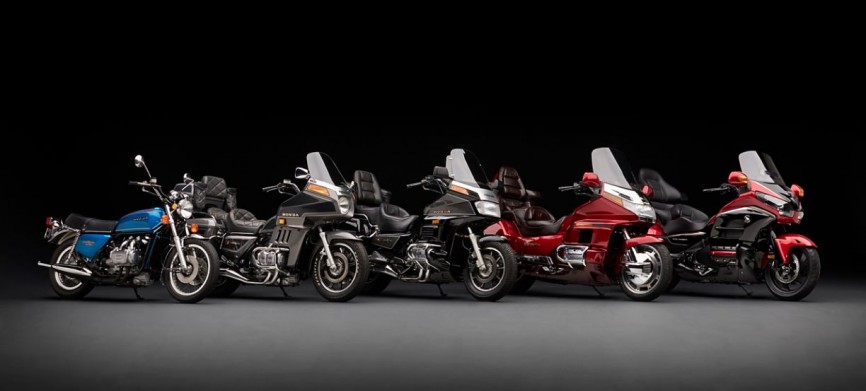 When it comes to the famed and long-running Honda Gold Wing touring bike, the big red likes to take its time when developing a whole new generation for it. On average, Honda would take up to a decade in developing an 'all-new' Gold Wing, with the newer versions packing more and more tech than its predecessors.
While the next generation Honda Gold Wing isn't due for at least another two years, this hasn't stopped Honda in progressing further with the bike's on board tech as proven by the recent release of these new front suspension patent. From the images of the prototype and patent, we can see clearly that Honda has opted to drop the traditional telescopic forks assemble for a more radical new piece of kit.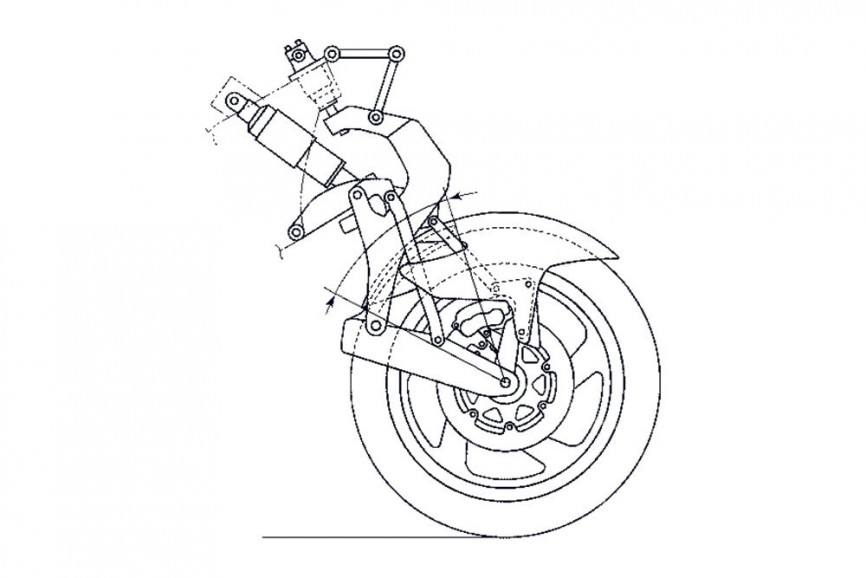 Unlike most other suspension designs, this new one appears to combine elements of a leading-link assembly with a single wishbone-operated shock positioned similarly to how rivals BMW Motorrad does with its BMW Telelever fork assembly.
The front swingarm is attached to a large vertical casting that curves down from the headstock to the rear of the front tyre. The entire assembly turns with the steering, which avoids the width and steering linkage issues commonly associated with hub-centre-steer setups as such. Ingeniously, Honda's design does not see the headstock being stressed by the suspension and braking forces as they are channelled through a wishbone connecting the vertical casting to the bike's frame.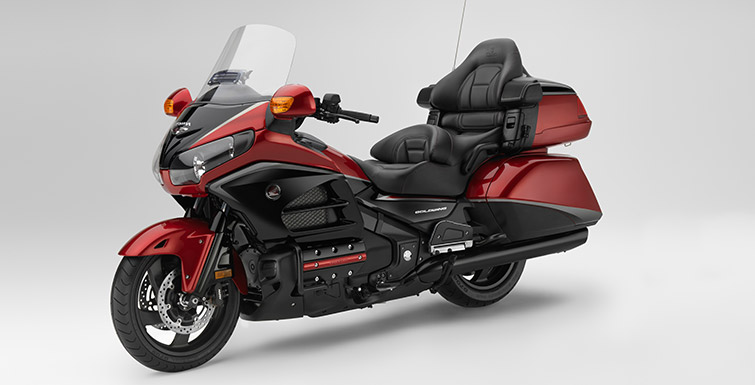 Compared to the current Honda Gold Wing's telescopic fork design with built-in anti-dive features, this radical new design greatly reduces strains in the headstock area when under heavy braking. The design also does not shorten the bike's wheelbase when the suspension is under full compression, thus providing greater riding stability.
Also primed within this complicated scaffold are built-in anti-dive effect courtesy of adjustable links primed between the vertical steering cast and front calipers. Another unique trait of this design is the placement of the single front shock absorber being tucked back above the engine, which aids with mass centralisation.
Long story short, this advanced new design promises the give the next generation Honda Gold Wing with better ride handling dynamics. Now that's a promise worth banking on if you're touring bike fan.
Source: MCN