Hadi Hussein woke up early to ready himself for his next destination, Port Campbell. (Check out Part 1 and Part 2 here). His attempts to take as many pictures and videos of beautiful sceneries were let down as it was a cloudy day and temperature was around 10 Celsius, making it difficult to get clear shots.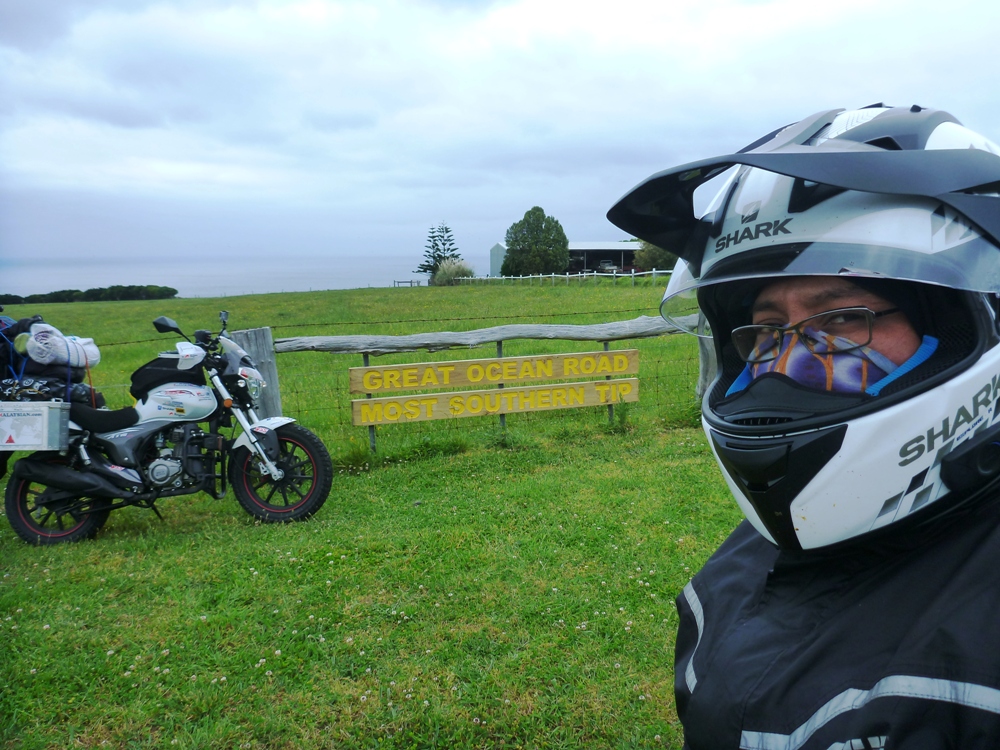 Hadi Hussein is a 44-year-old Johorian purist (JB), a former disaster-deployment expert and a well experienced humanitarian by profession.
The Great Ocean Road is well renowned for its beautiful and breathtaking rocky beaches, great waves, heaven for surfers and is one of the must visit places in Melbourne. For motorcycle enthusiasts, you can come and rent a bike here. The road condition was very good and would definitely set your heart thumping especially when your eyes are feasted with the ever so beautiful sceneries along the way, with majestic rock formation, sandy beaches and clear blue ocean that merge with the same coloured sky.
There are many stops along the roads and usually they have café that serve Australian coffee. I'm going to tell you straight that Australians have some of the best coffee in town and that is why a lot of other brands of coffee are not preferred or even drank by the locals.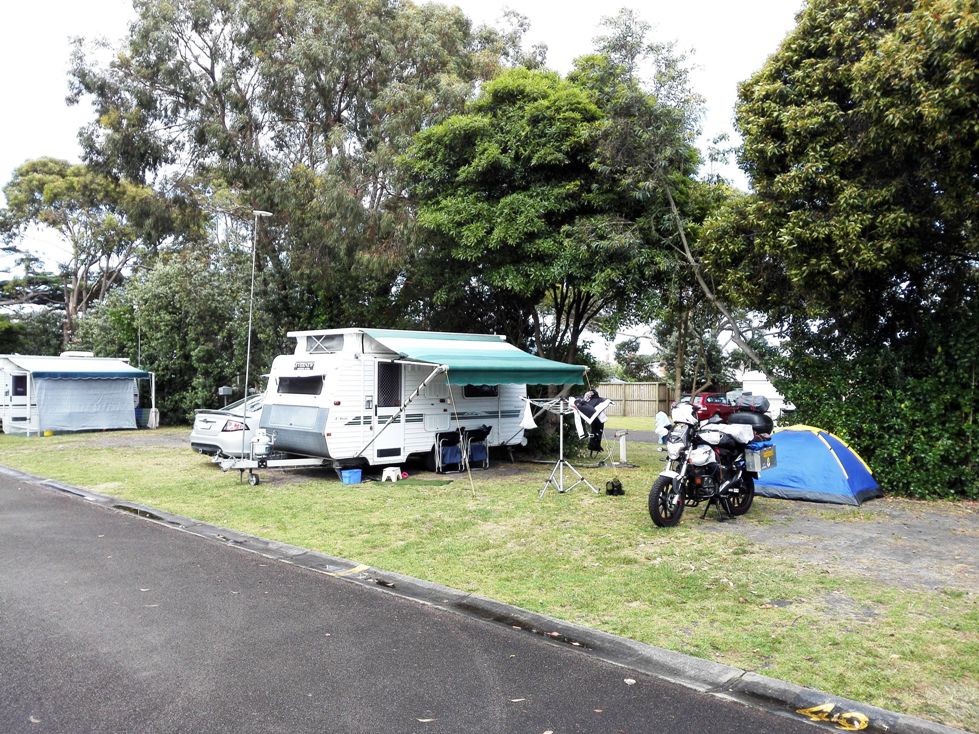 Owh yes before I forget, make sure your camera has a sufficient memory card for all those pictures and also a power bank or even better an extra battery! For those who really love the beach you can easily get lost in time, just enjoying the calm, enchanting waves. Well for you, you will need at least several days to fully enjoy your trip there. For me, the journey must continue and that night, I camped under the sky of the Great Ocean Road.
My ride took me to Apollo Bay the very next day. I stayed for two days here to clean my clothes, write up my stories (I have several media to feed) and also do my video editing. My original plan in trying to find wild koala bear was being put on hold. The reason being that it was raining the whole day from dawn to dusk with temperature around 15 Celsius, winding sea coastal roads and strong wind, the risk is too much for my small yet fully loaded bike to take.
3rd October, it's Tuesday morning when I started my journey to Otway National Park. Alhamdulillah, after a two hours hiking around the woods, I managed to find a wild koala bear up in a tree! They were quite difficult to be seen as they hardly move and their fur are almost identical with the colour of the tree bark. You will need lots of patience and sharp eyes for the job. One funny incident happened as I was trying to set up my camera for the shoot. A wild kangaroo suddenly jumped in front of me and as quickly as it came, jumped off away. Stunned, I just laugh it out. That was how close I was with nature.
From there on, I rode to a ferry jetty to take a ferry across the bay. The jetty is called Jetty Queenscliff with ferries that provide hourly trips taking people and goods across the bay. The bay is shaped like a horseshoe which made me decide that rather than riding around it, I might as well take a ferry across. The journey has saved me at least 3 hour riding-time plus it's only around 35 AUD for both me and my bike. Not to mention that it was one of a kind experience for me. My Australian friend, Mr John Dogget decided to come on-board with me to the town of Sorrento. After departing the ferry, I continued my ride to Phillip Island.
At Phillip Island, I was fortunate to see a colony of dwarf penguins. Unfortunately, the local regulations prohibit anyone from taking any kind of pictures or still videos of the penguins as it is consider a restricted area. The dwarf penguins or better known as fairy penguins, are fairly small. For your information, penguins live only in cold places and return to their nest when it turns dark. It was cold, and other visitors came by car and wore proper winter gears, whereas I was just a biker on a small bike wearing a summer mesh riding jacket! Hahaha, you can call me Superman to be able to withstand the cold or call me stupid instead. I was prepared for riding, but not winter riding!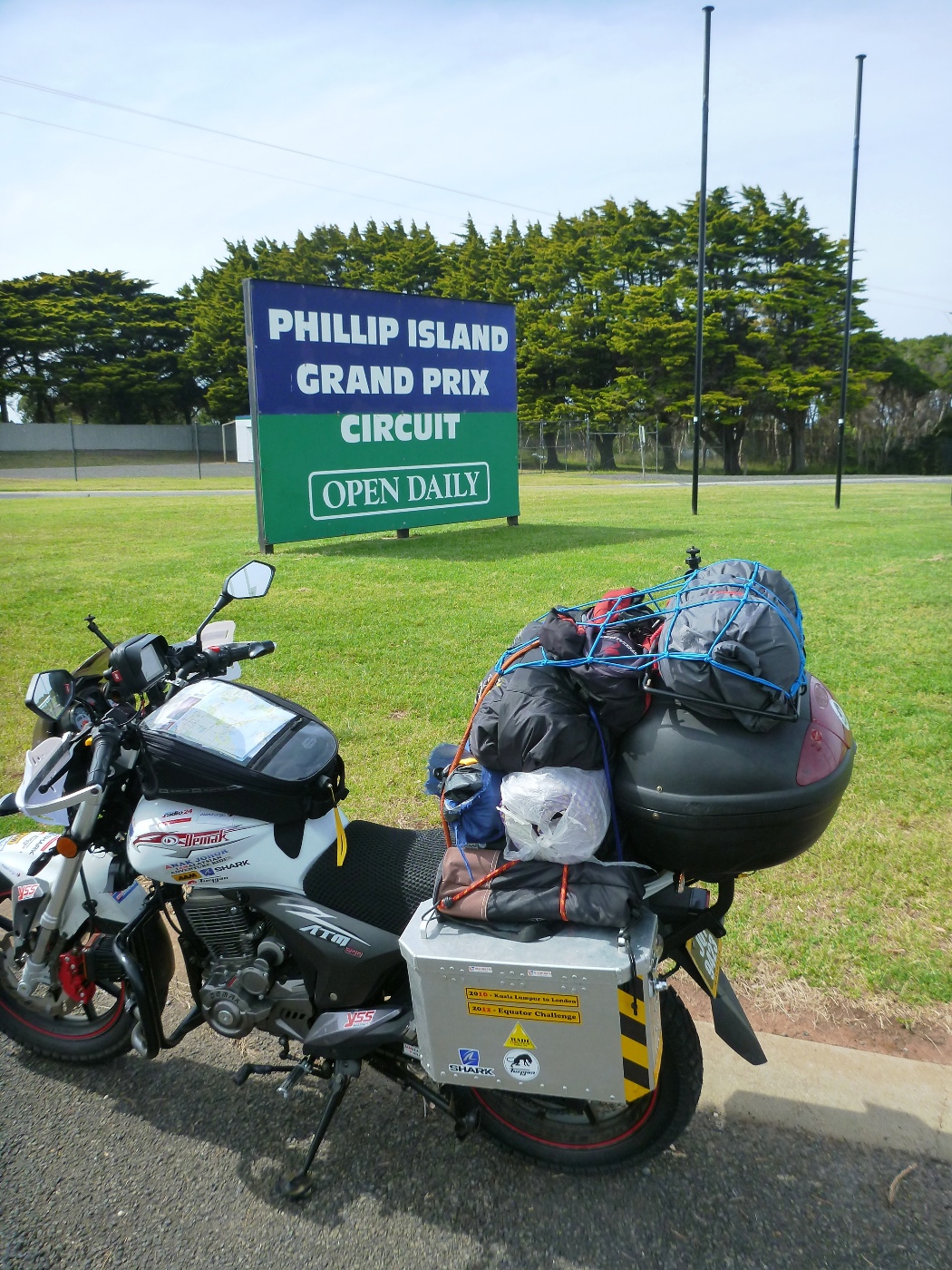 With disappointments of not getting any shots of the place (and because it's already 10 pm) I decided to find shelter nearby. Philip Island is a very small island and the shops close early around 8pm, including the cafes and restaurant. Hotels weren't really within my budget and I wasn't keen on camping in the cold and having to hassle in the dark trying to pitch up the tent for the night. Just then I stumbled onto a backpacker motel, but it was also already closed. I had to call the owner to come and open up the place for a wandering lost visitors like me. They said it was the low season and usually not many people came to town plus it was on a weekday. I had to wait awhile for them to open up but I was glad that I had a place to sleep for the night, where I can get hot shower and a decent bed to rest.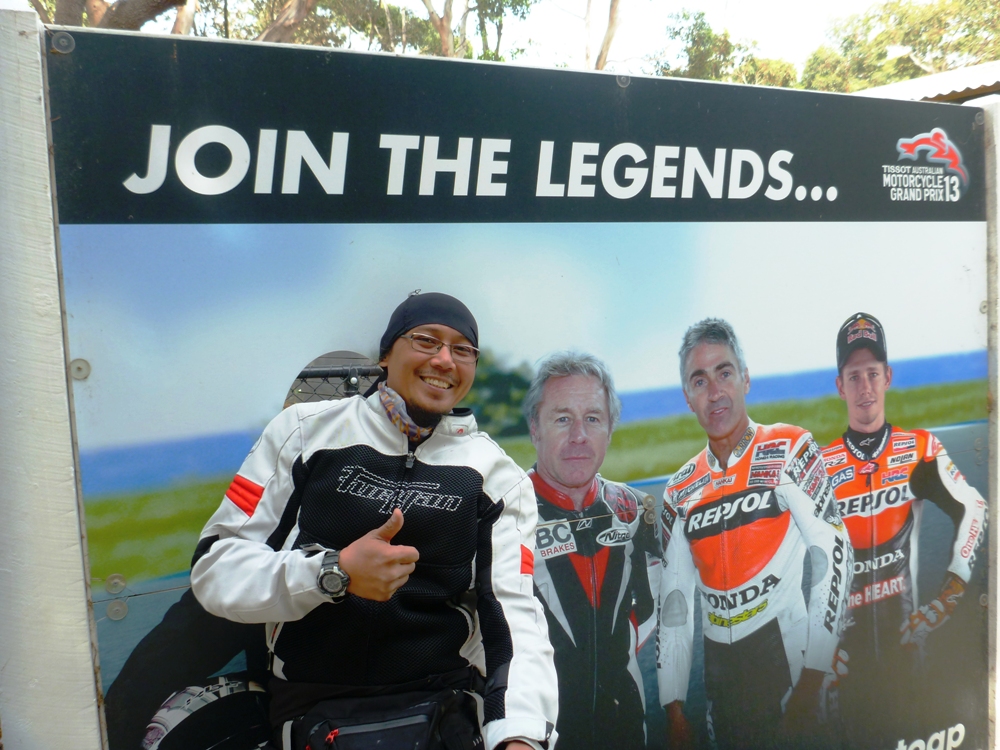 The next day, being here of course I wouldn't miss the opportunity to visit the GP track! I wanted to try and enter the racetrack but when I think of all the things I have on my bike, the tent, woven mat, sleeping bag and whatnot, I had to skip this time. From the GP track I went to the Conservation Centre for the koala. This was the place where I could see eye to eye with the koala bear. The koala is an endangered species and their numbers are dwindling in the wild. If you happen to come to Australia, it is the best place to be able to get close with them. There are also kangaroos in this park but they were hopping super fast, that it was nearly impossible to get a good shot of them here.
From there on, I continued my ride to the Heritage Island farm. It was developed and managed by the locals. Although the farms are small but they are well kept and very beautiful. It preserves the same tradition of a farm stay, making it an attraction for tourist like me especially people from the town areas with the same concept as "Homestay" back at our place in Malaysia. Among the activities I managed to experience were milking the cow, sheep shearing, and also a demonstration of sheep dog and how they would be herding the sheep. It was definitely another unique experience not to be missed and definitely another must visit place!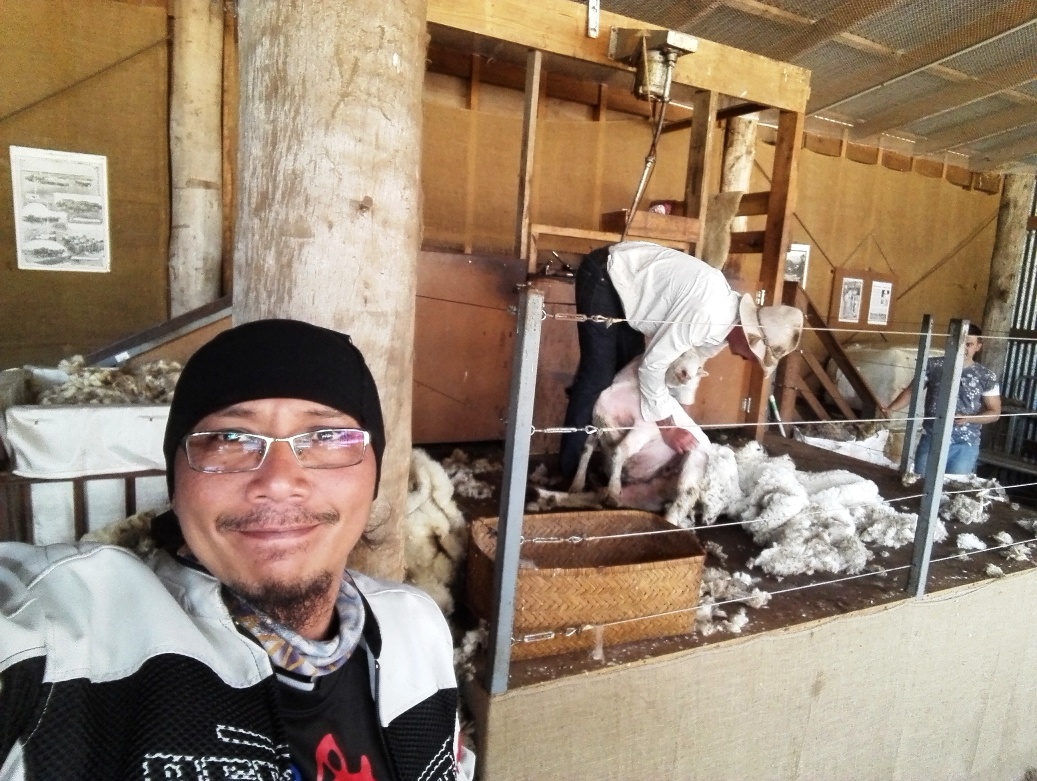 The clock was showing 5pm when I reached the small town of Toora. A town situated just outskirt of Wilson Promontory Park which would be my next destination. It was a really small town with only two rows of shop-lots, and wind generators to power their electricity use. The only road leading to the town is a mountain road and after being on the road for two hours, I decided to check-in at Toora Lodge Motel after been riding all day. They don't have lots of activities and most of the shop owners open around for only four hours a day. I bought some bread and cheese and return to my room to rest. As usual, it rained all night and I was grateful didn't have to camp.