New Ducati Testastretta DVT engine technology revealed, 2015 Multistrada will adopt it first.
As previously reported, the iconic Bologna-based two-wheeled institution known as Ducati were ready to reveal a brand new engine called 'Testastretta DVT'. This week, the firm did just that, and the new mill is set to break new grounds as far as motorcycle engines go.
First off, 'DVT' actually stands for 'Desmodromic Variable Timing', and as you can already guessed, it features variable valve timing (VVT) system. With the technology borrowed from parent company Volkswagen Group AG, Ducati has in fact become the first bike manufacturer to produce a production motorcycle engine to feature the system.
What is neat with DVT is its VVT system's ability to independently change intake and exhaust timing throughout the rev ranges. This means it has the ability to optimise itself for peak power at high RPMs, maintaining both rideablity and smoothness as well at lower RPMs.
Unlike the regular Testastretta 11° L-twin mill, the Testastretta DVT V-twin has no fixed valve overlap angle. Instead, it has a valve timing adjuster fitted at each ends of its camshaft that changes the overlap angle on the fly depending on conditions, revs, and throttle parameters.
Additionally, Ducati starts that the Testastretta DVT engine is also comprised of "an external housing, rigidly connected to the cam belt pulley, and an internal mechanism which is connected to the chamshaft and can independently rotate inside the housing."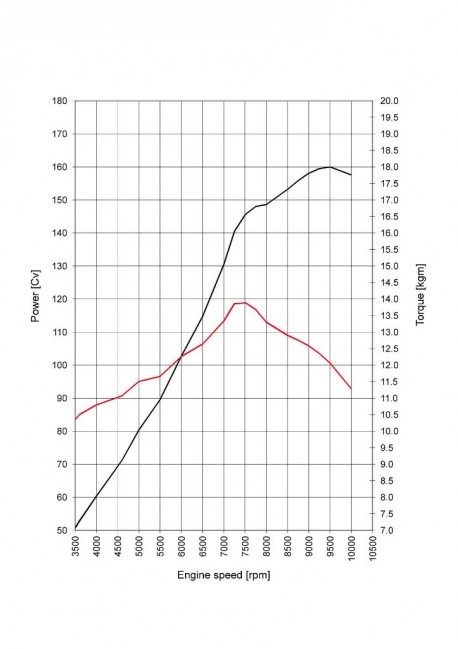 Performance improvements aside, the addition of VVT also sees the mill boasting reduced carbon emissions levels – an aspect taken very seriously within the EU automotive regulations.
Another area changed or altered lie in the mill's fuel injectors spray. Unlike before where fuel is sprayed towards the colder surface of the intake port wall, the Testastretta DVT's injectors now spray directly onto the rear of the hot intake valve instead.
What is certain is that the VVT system primed in Ducati's new Testastretta DVT appears highly similar to VVT systems adopted widely in most of VW Group's car engines. Also, Ducati is clearly reaping from the benefits of having VW as its new owners.
If all this does not seem to add up, worry not as we have two videos below that can perfectly illustrate what Testastretta DVT is all about. The new engine will make its way into the 2015-spec Ducati Multistrada sometime next year.
Ducati Testastretta DVT
Source: Ducati via Asphaltandrubber and Visordown