BMW Motorrad's M model range strategy, initiated in 2018, has brought thrilling M models to the world of motorcycles, complete with M special equipment and M performance parts. Among these outstanding models, the BMW M 1000 XR stands as the third addition, following the M 1000 RR superbike and the dynamic M 1000 R roadster. The M 1000 XR is a long-distance sports bike that embodies the dynamic philosophy of the world's most powerful letter, the "M."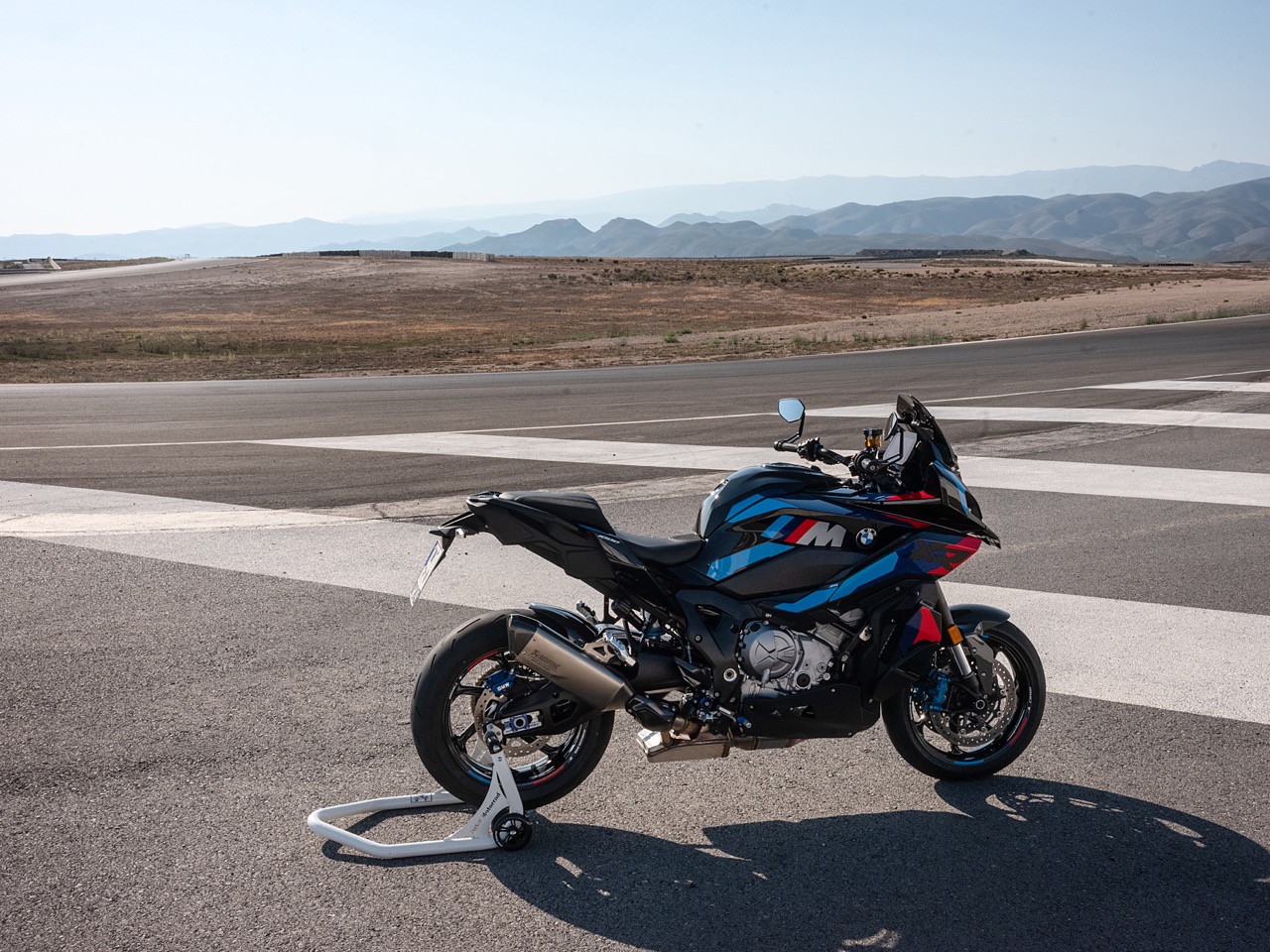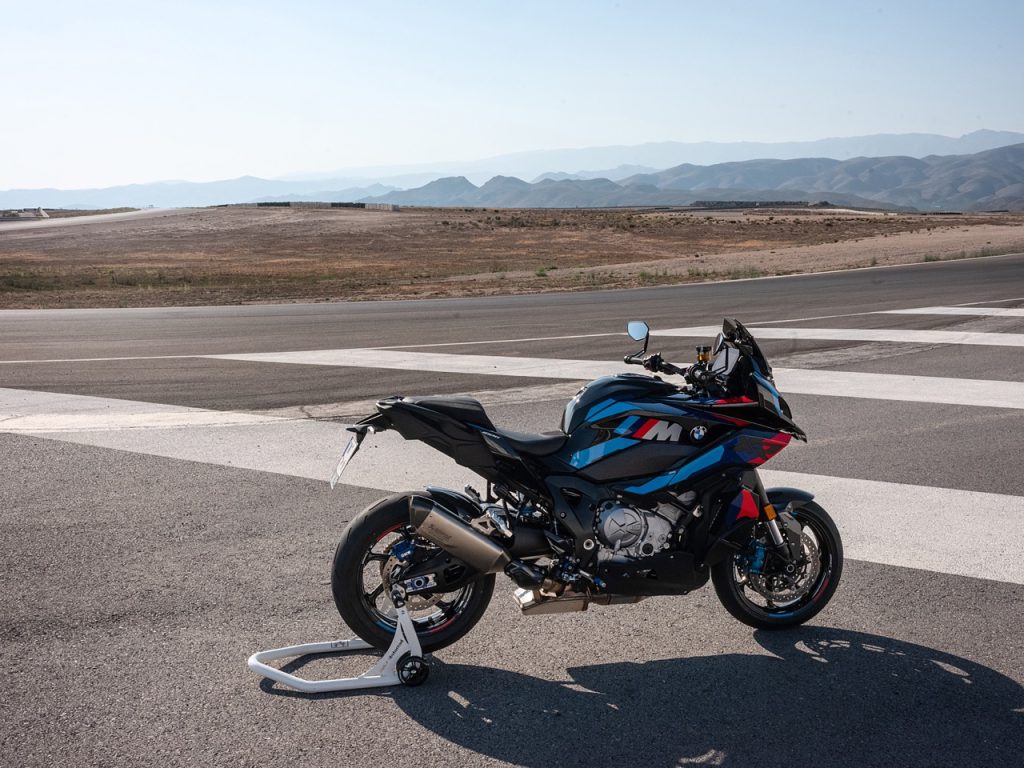 Engineered for Excellence:
The BMW M 1000 XR is powered by a water-cooled 4-cylinder in-line engine, a close sibling of the S 1000 RR's power unit. This engine produces an impressive 201 horsepower (148 kW) at 12,750 rpm, making it 31 horsepower more powerful than the new S 1000 XR. Torque peaks at 113 Nm, reached at 11,000 rpm. With a maximum engine speed of 14,600 rpm and a shorter secondary gear ratio achieved by a sprocket with 47 teeth, this bike offers increased rear-wheel pulling power in all gears, resulting in improved traction, acceleration, and pulling power.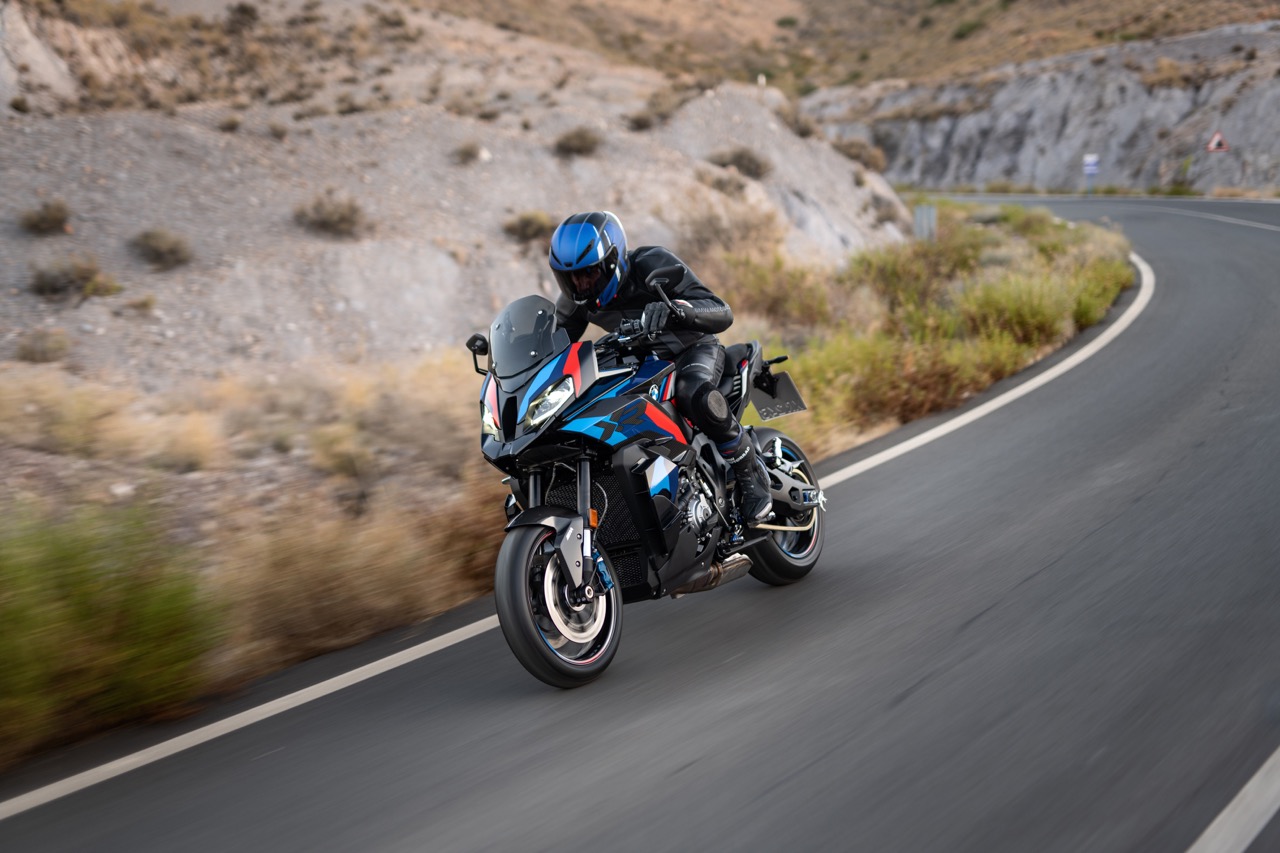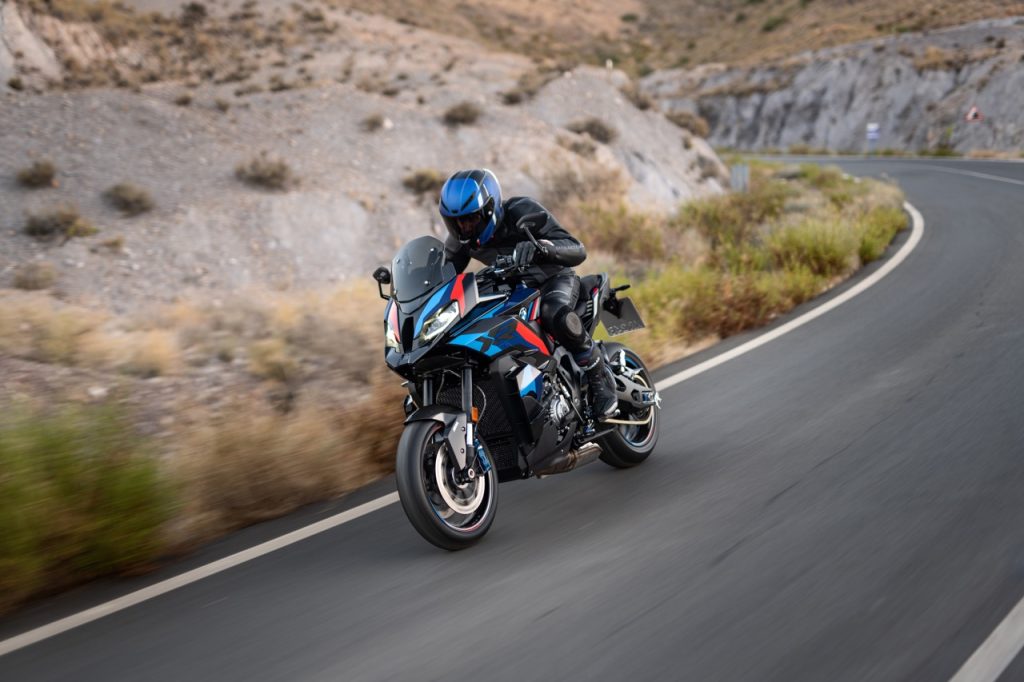 Aerodynamic Marvel:
Aerodynamics played a crucial role in designing the BMW M 1000 XR. The addition of winglets at the front side panels enhances its performance on the race track and stability at high speeds. These winglets begin to create front wheel load at around 100 km/h, reaching approximately 12 kg of front wheel load at 220 km/h.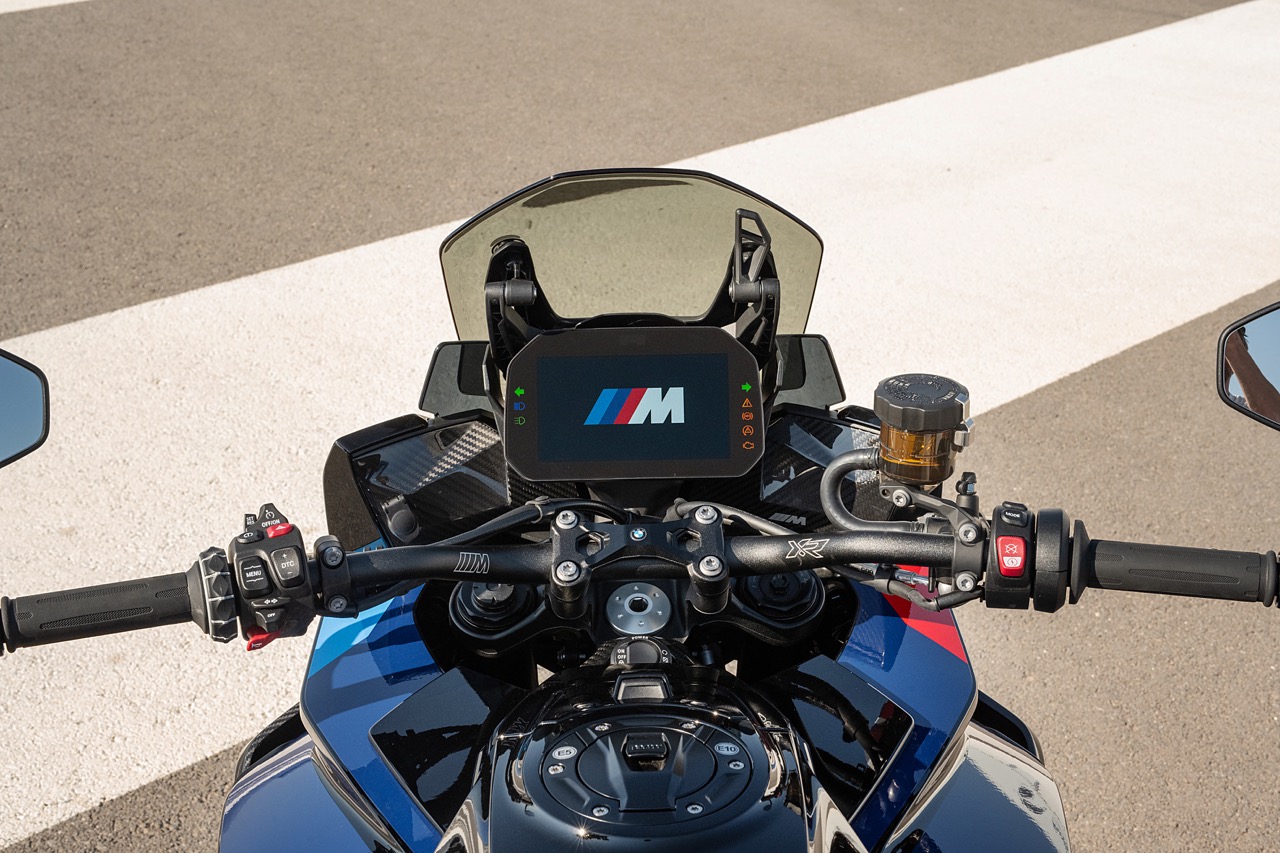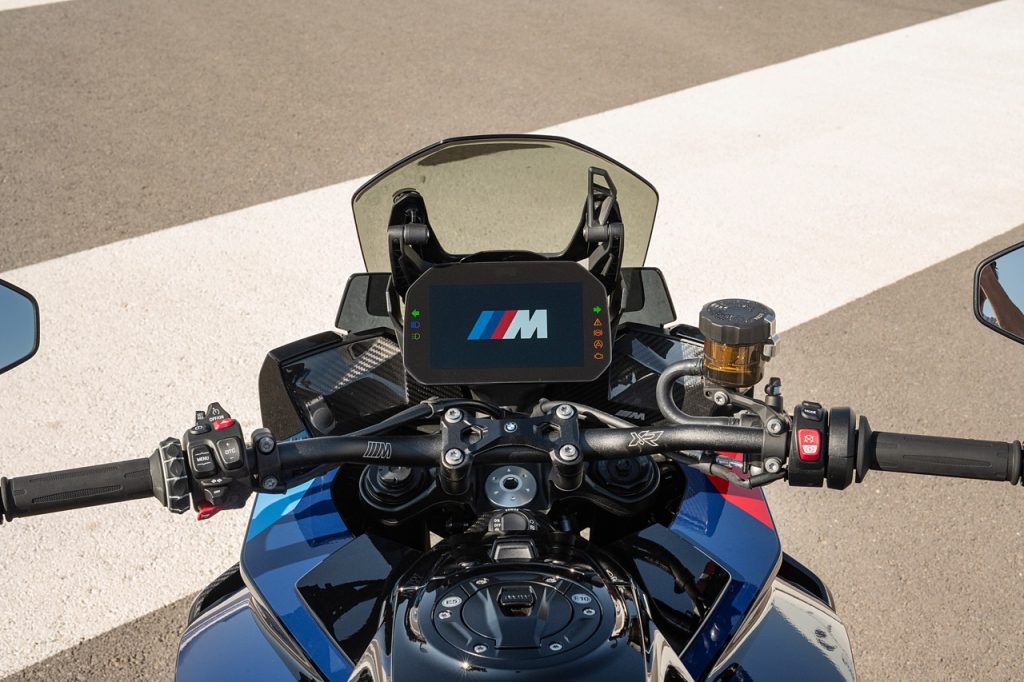 Advanced Suspension and Chassis:
The M 1000 XR's suspension and chassis are based on the S 1000 XR's design, featuring an aluminum bridge frame. It comes with upside-down forks with a 45 mm slide tube diameter at the front. A new feature is the additional adjustability of the fork's spring base in conjunction with the standard Dynamic Damping Control (DDC) suspension strut. The bike also sports an upper fork bridge with an elaborately milled-over handlebar clamp and a black aluminum tubular handlebar with "BMW M 1000 XR" lettering. Adjustable handlebar end mirrors and a new steering damper further enhance the bike's capabilities.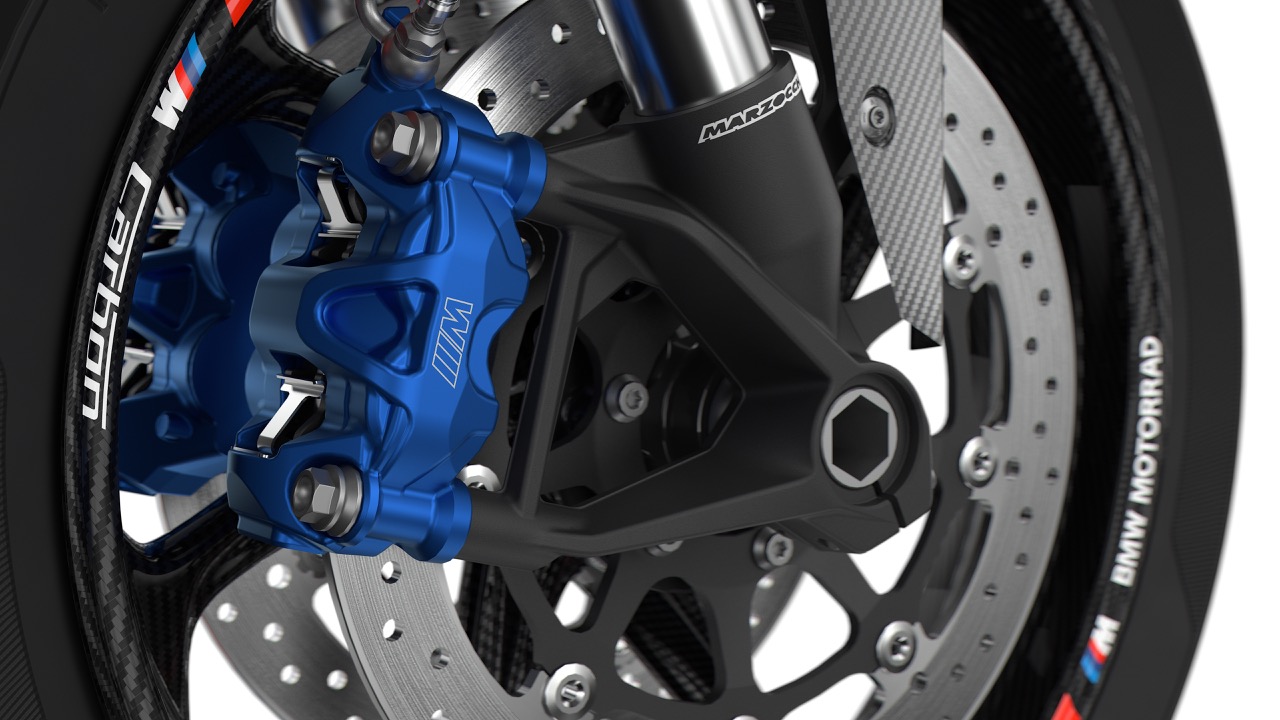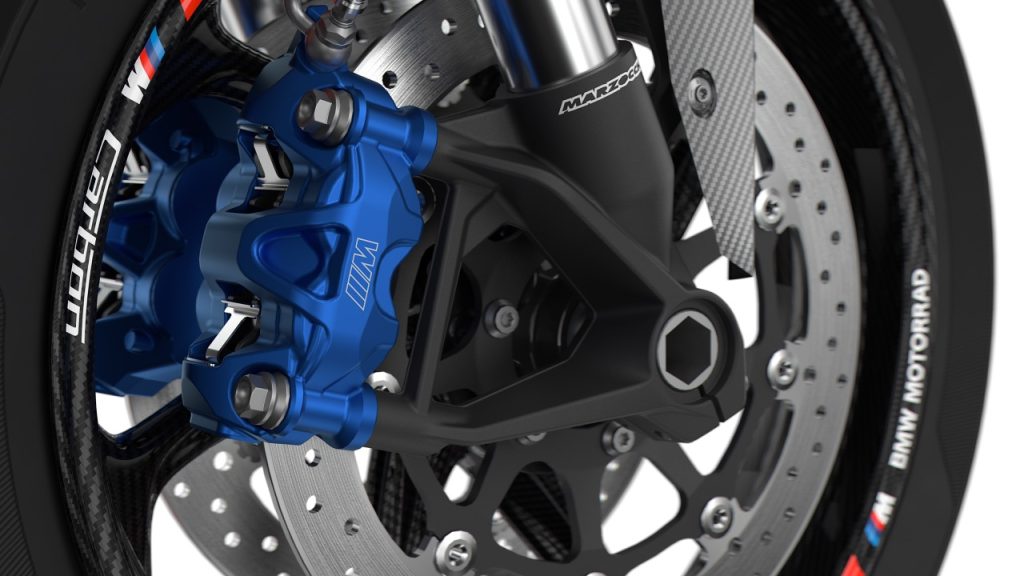 Performance-Optimized Brakes:
The M XR boasts the M brake, directly influenced by BMW Motorrad's racing brakes used in the Superbike World Championship. These M brake callipers feature a distinctive blue anodized coating and the iconic M logo. Together with two 320 mm brake discs, a new radial hand brake pump, and black anodized aluminum brake disc carriers, this brake system sets new standards for road-legal systems.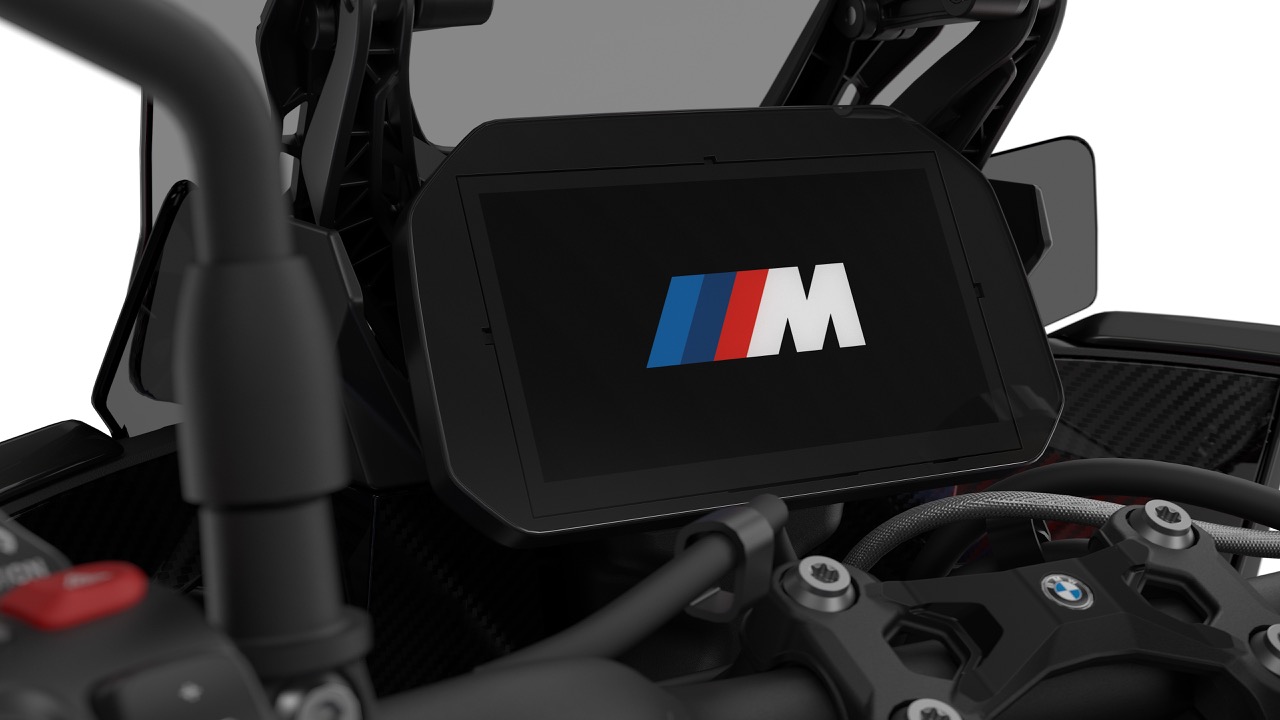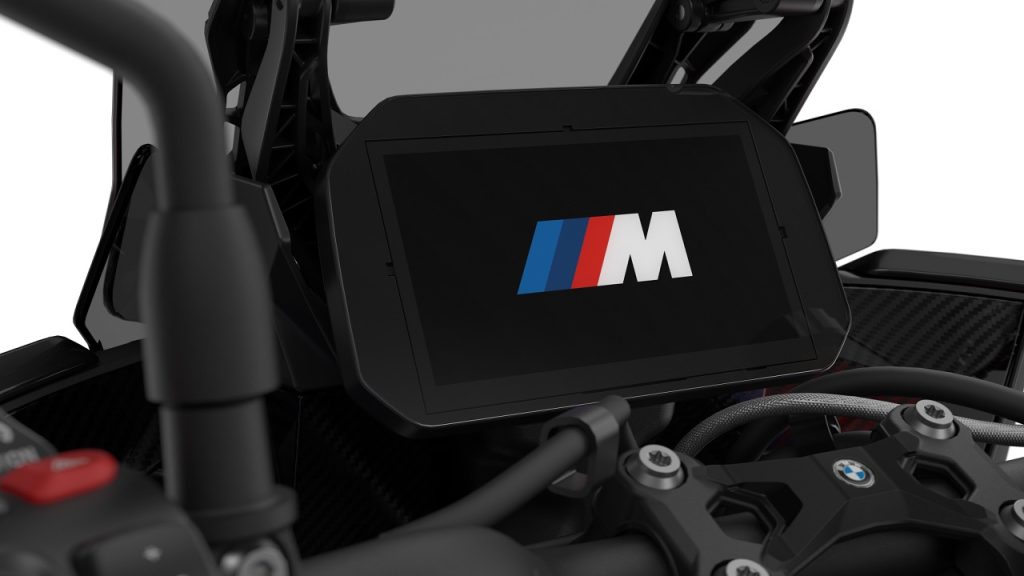 M Competition Package:
For riders seeking even more from their M 1000 XR, the M Competition Package offers a selection of refined components, making the bike 3 kg lighter. It includes M Carbon wheels, M Carbon parts like a rear wheel cover with an integrated chain guard, side panels, front wheel cover, inner cover, and ignition/steering lock cover. The package also features a fully adjustable M rider footrest system, passenger footrests, and the MGPS Laptrigger (unlock code).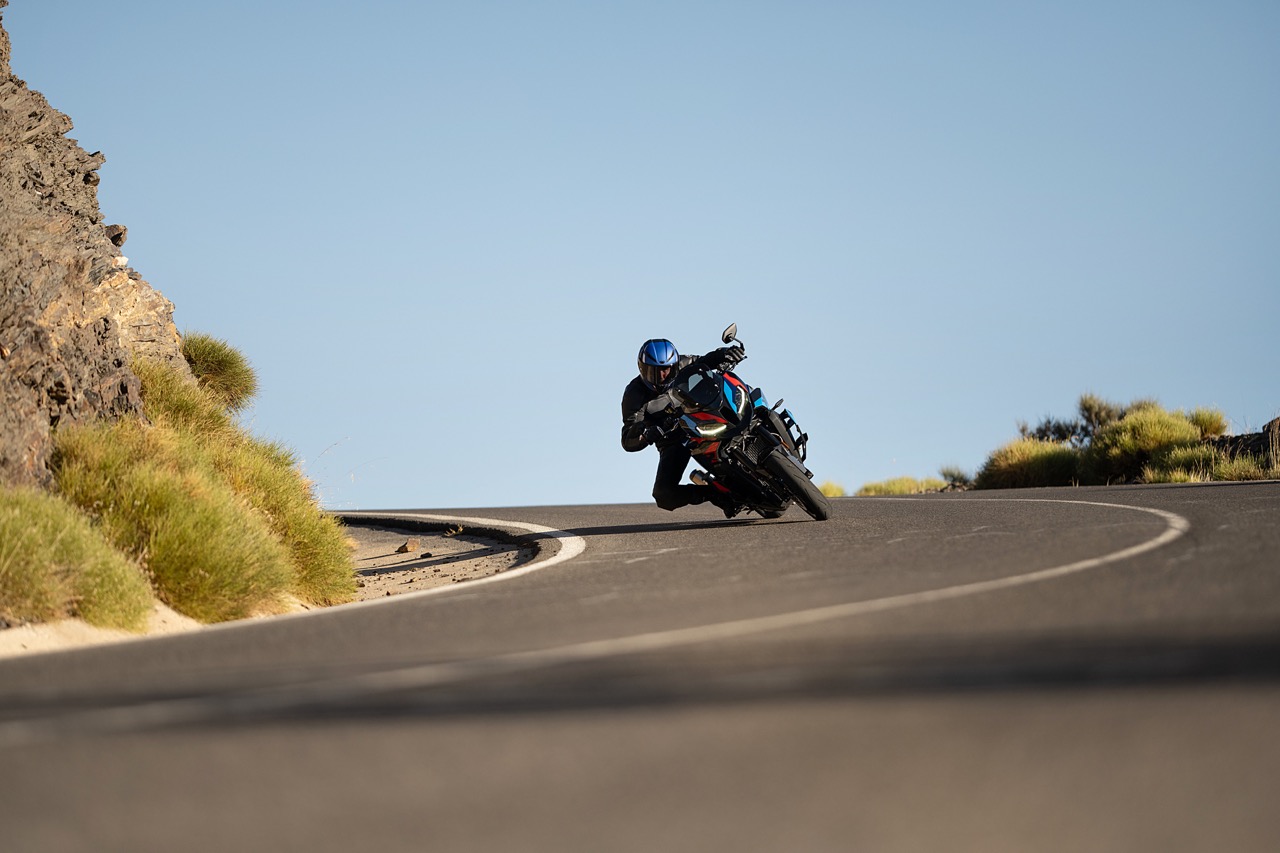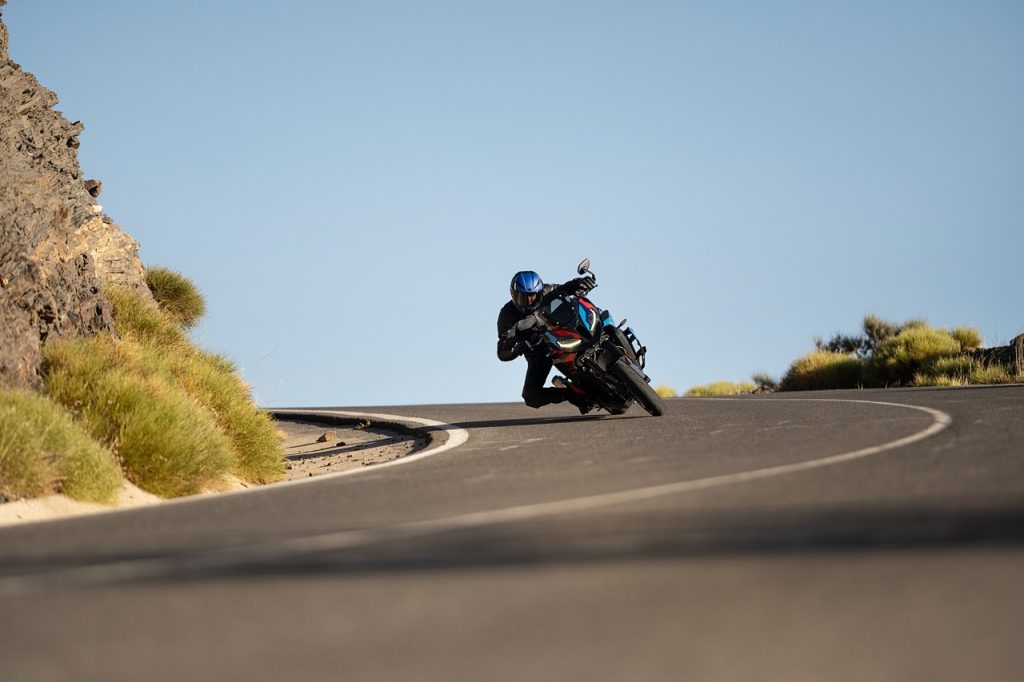 Exceptional Engine Performance:
The M 1000 XR shares its water-cooled 4-cylinder in-line engine with the M 1000 R, delivering 201 horsepower at 12,750 rpm, a 31 horsepower increase compared to the new S 1000 XR. With a maximum engine speed of 14,600 rpm, the M XR excels in the rev range above 10,000 rpm, providing improved acceleration and pulling power.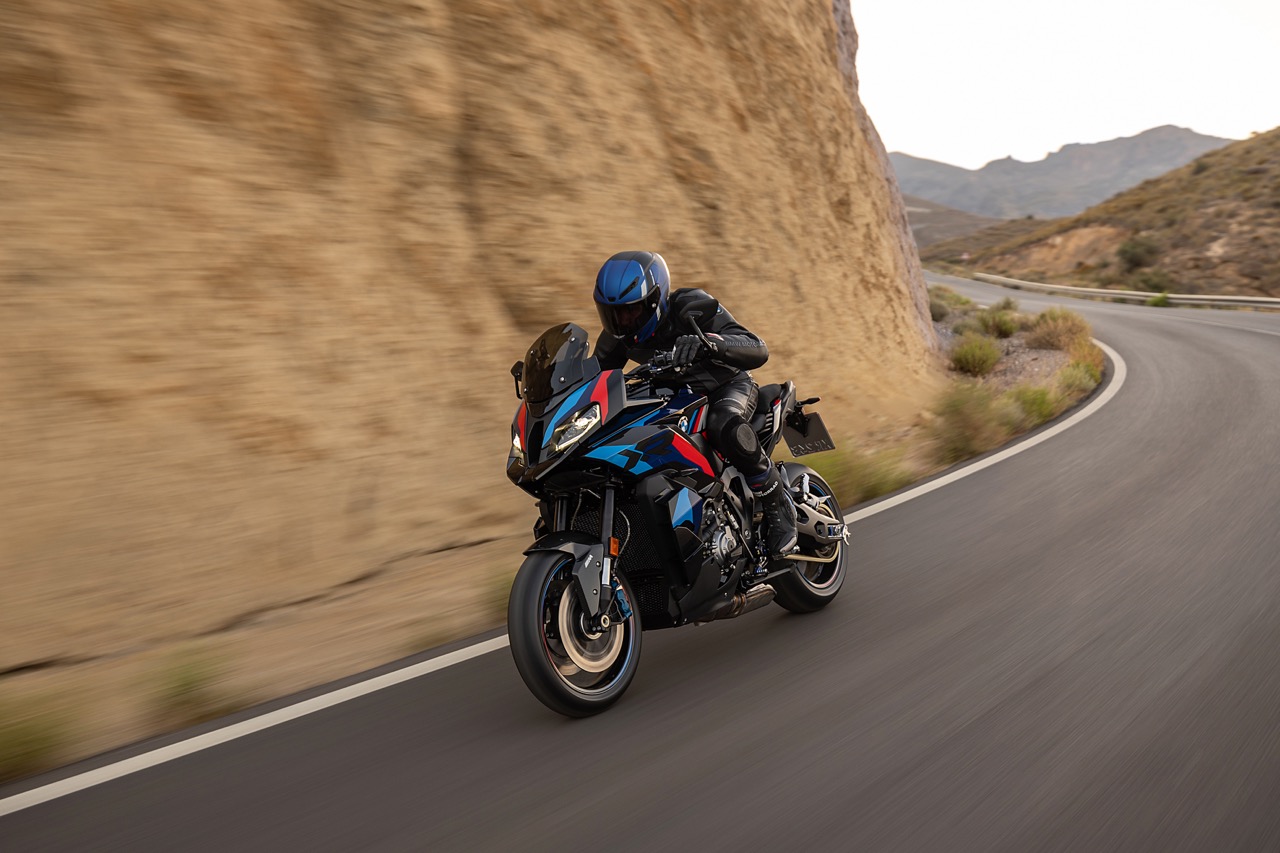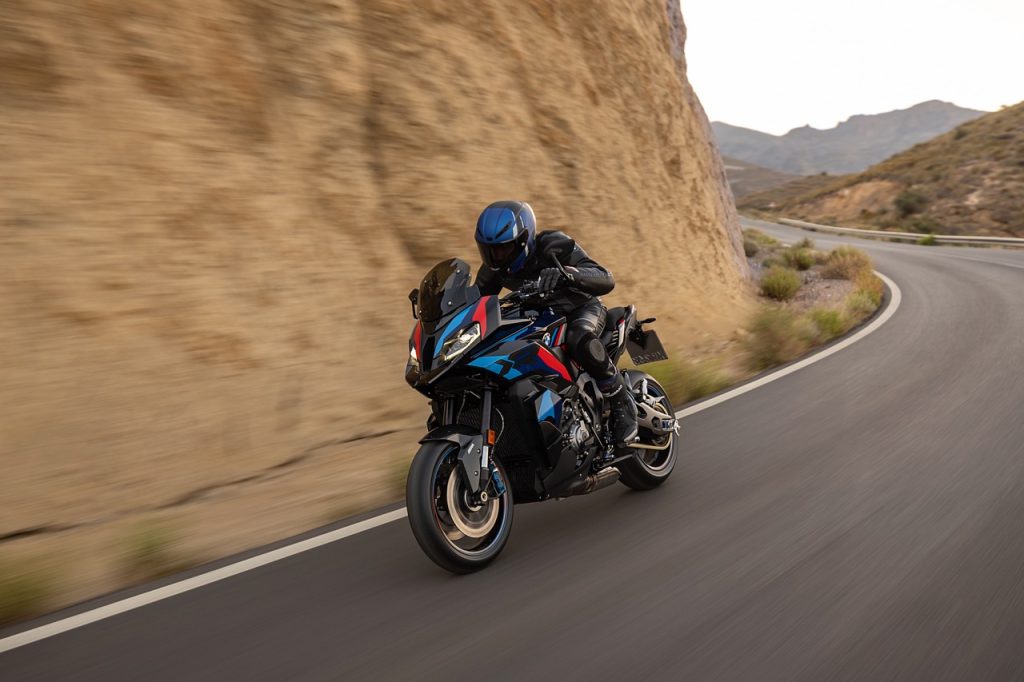 Customizable Riding Modes:
The M 1000 XR offers two riding mode worlds: one for country roads and another for the race track. Standard riding modes include "Rain," "Road," "Dynamic," and "Race," with additional "Race Pro" modes. The Dynamic Traction Control (DTC) with 6-axis sensors, wheelie function, and adjustable throttle characteristics allows for a tailored riding experience.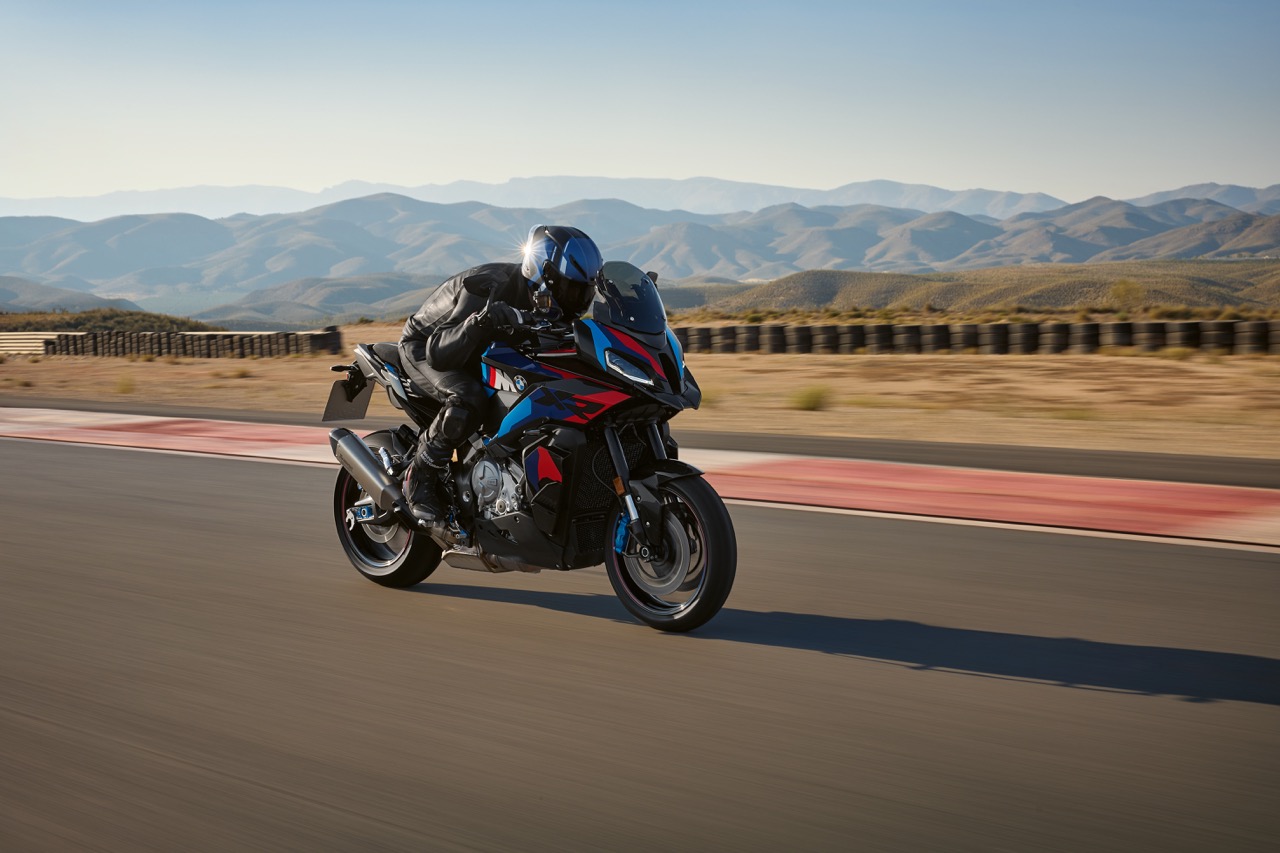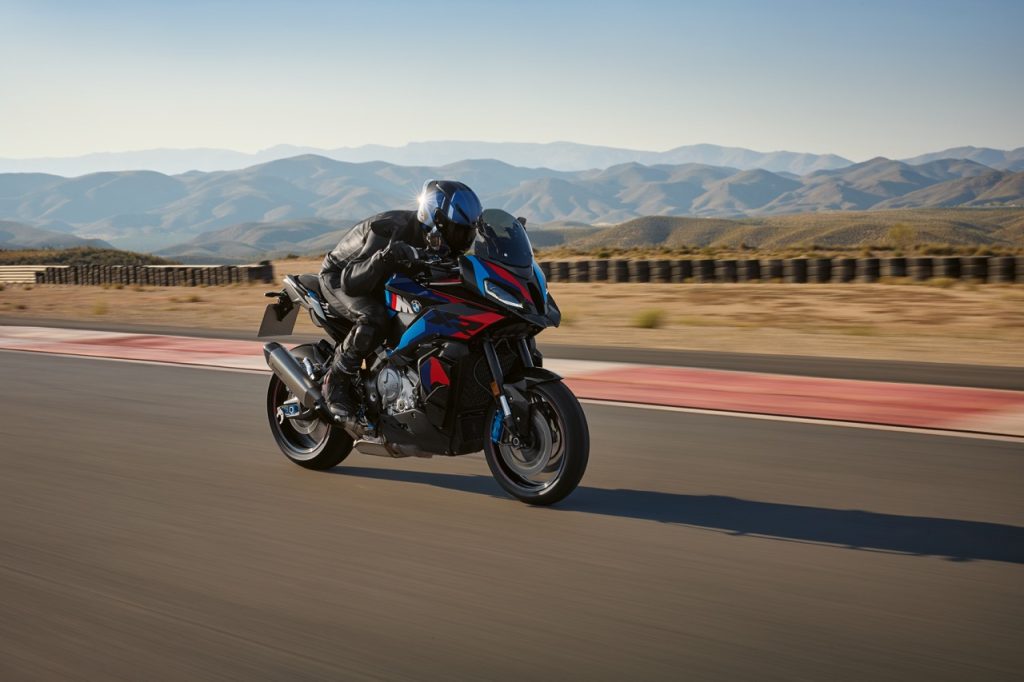 Enhanced Suspension:
Equipped with Dynamic Damping Control (DDC) suspension as standard, the M 1000 XR offers basic DDC settings tied to riding modes and individualized suspension tuning. The bike also allows the rider to adjust suspension settings based on load, whether riding solo or with a passenger.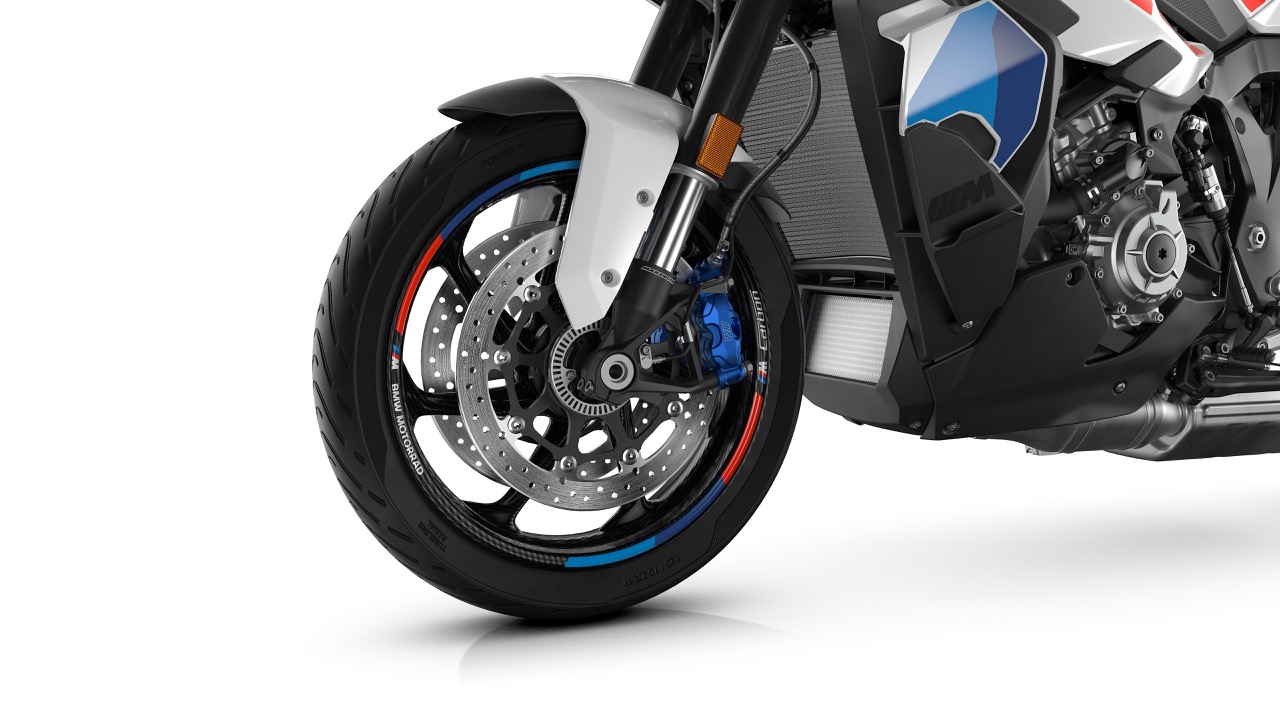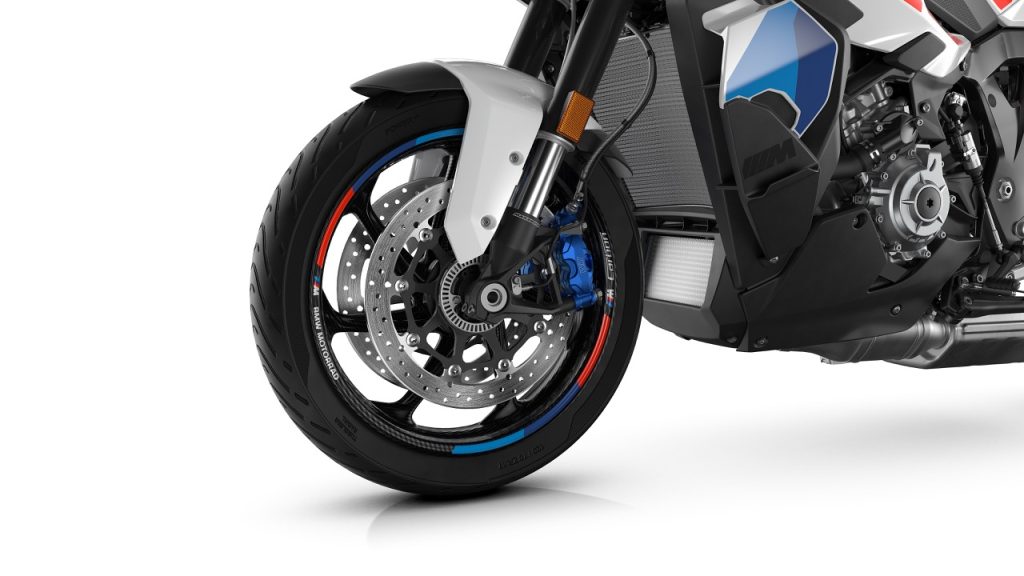 M Carbon Wheels:
The M 1000 XR comes with lightweight forged aluminum wheels as standard, with M Carbon wheels available as an optional extra. These M Carbon wheels, approximately 1.5 kg lighter than the standard wheels, improve the bike's agility and handling, thanks to their reduced rotational mass.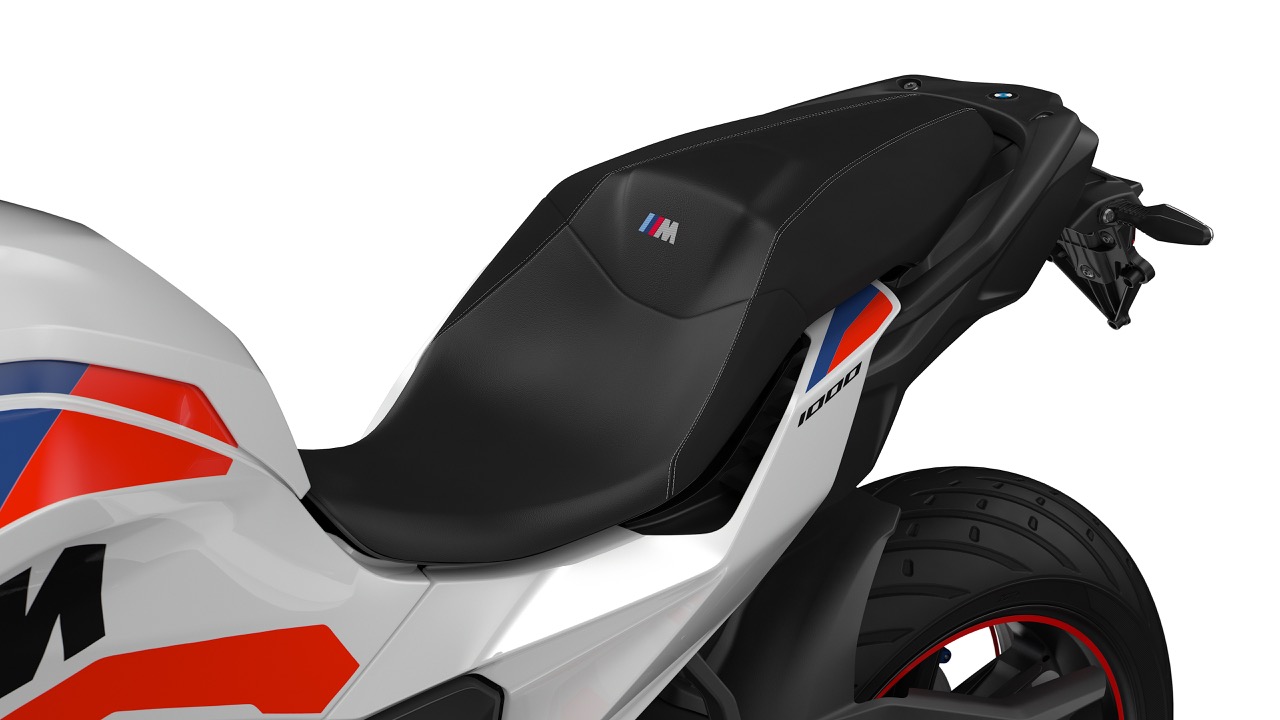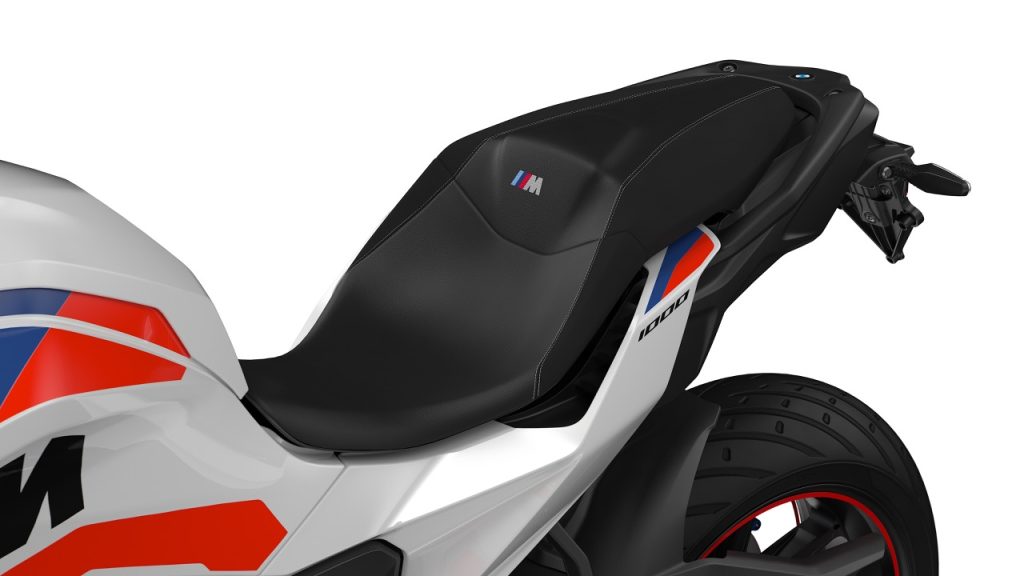 Advanced Instrument Cluster:
The M XR's instrument cluster is equipped with a 6.5-inch TFT display that offers customizable screen displays for various purposes. It provides essential information, including speed, rpm, riding modes, ABS Pro, DTC settings, and more. For track enthusiasts, the cluster offers lap time, speed specifics, lean angles, and other performance-related data.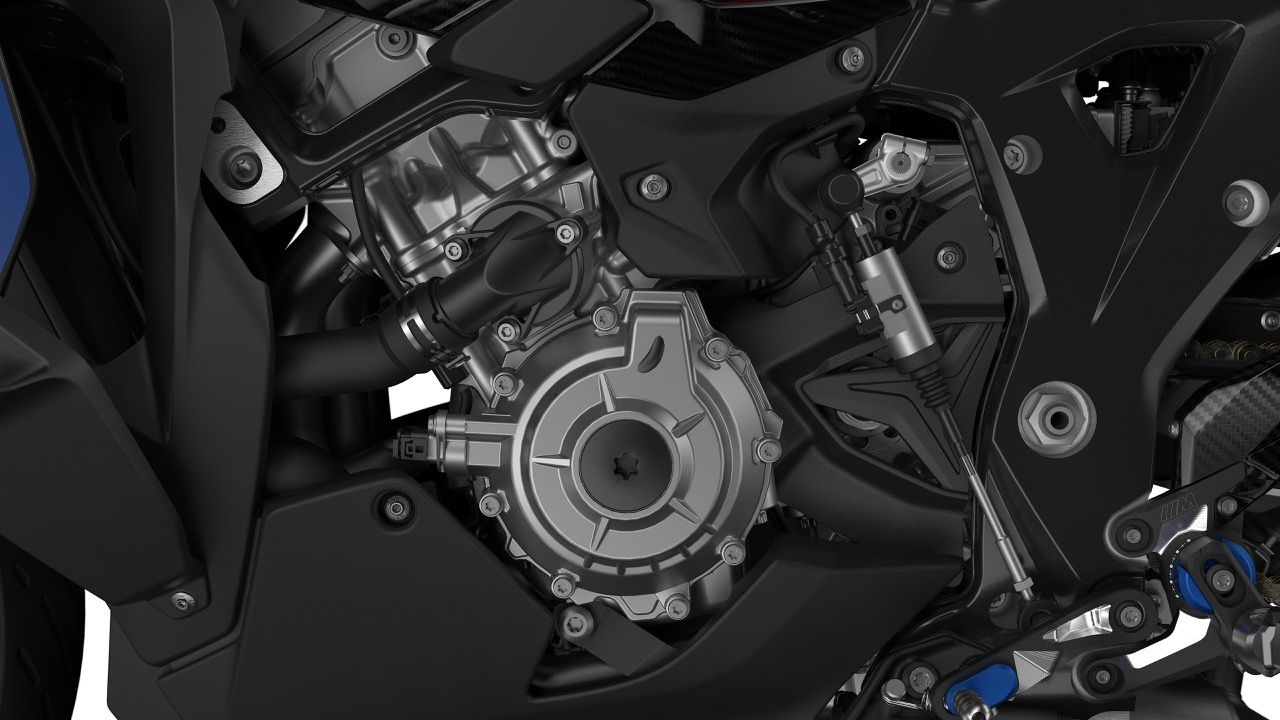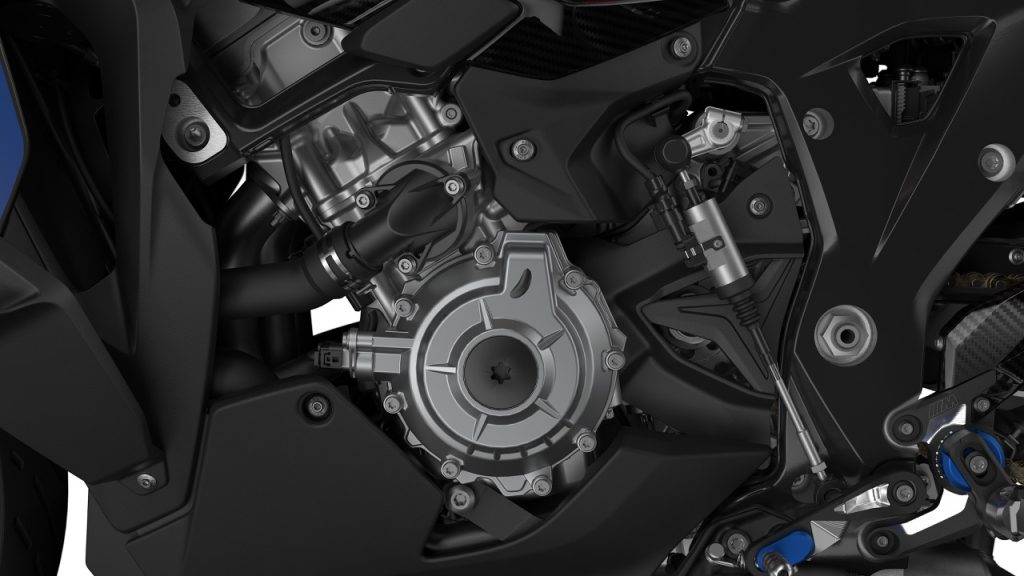 State-of-the-Art Electronics:
The M 1000 XR's electronics include a lightweight battery, a USB charging socket, electronic cruise control, and heated grips as standard. The bike also features an LED headlamp, position lights, side indicators, and a rear light unit.
The BMW M 1000 XR is a force to be reckoned with, combining high performance, advanced technology, and stunning design. Whether you're a seasoned rider or an enthusiast looking for the ultimate long-distance sports bike, the M 1000 XR delivers on every front. It's a masterpiece from BMW Motorrad's M model range that's set to redefine the sport-touring experience.