New Harley-Davidson Custom is part of Harley-Davidson's plans for the next 5 years. 
It is confirmed for production and could be introduced next year as a 2020 model year. 
It is powered by a new 1,250cc engine. 
We would be bluffing if we said we didn't drop our jaws at what could be the all-new Harley-Davidson Sportster for 2020. It looks like something Wolverine would ride right into the heat of battle. Whatever it is, the new Harley-Davidson 1,250cc Custom is stunning.
It features the classic cruiser design lingo with a low and long stance that gives it a hardcore roadster like stance. And powered by a 1,250cc, liquid-cooled, V-twin engine, you can expect this bike to be quite a beast.
Harley-Davidson has not released much details besides this photo and some information regarding its engine such as the fact that the engine uses a 60-degree V configuration. The cylinder heads are also unusually large and our source suggests that the engine could feature a dual-overhead-cam valve train. Also from the photo you can tell that the cylinders do not have any fins for cooling, which means the engine relies on a water-to-air radiator to keep the engine running at its ideal temperature.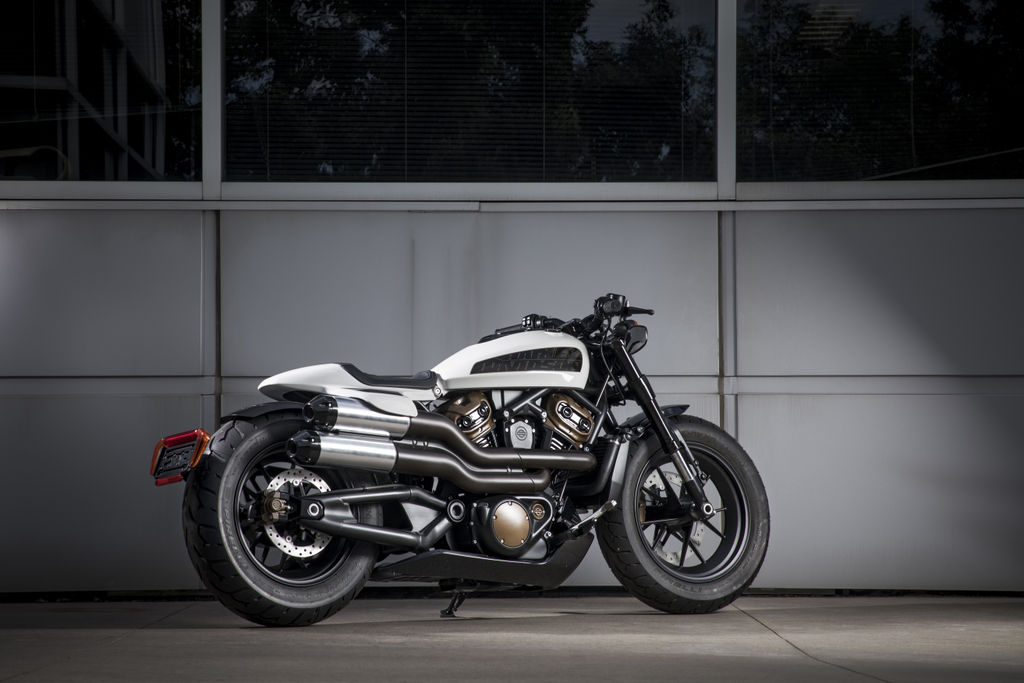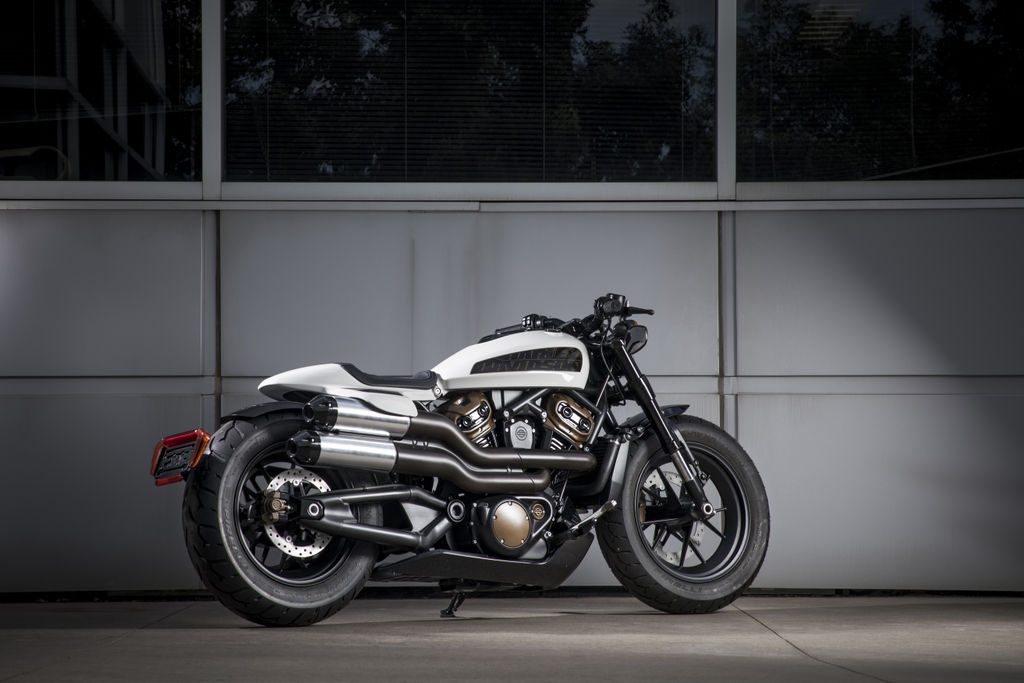 The engine may look visually similar to the 975cc unit powering the Streetfighter (click to read about the new Streetfighter), but the displacement is obviously different, suggesting that Harley-Davidson could be building two variants of the same engine.
Watch Harley-Davidson's promotional video below, showcasing its past, future plans, and the 4 new models it plans to introduce next year.
Just like the Streetfighter, the engine is mounted inside a blacked-out tubular steel frame, with multiple engine-mounts located in front and behind the cylinder heads. The swing-arm has obviously been stretched and elongated to accommodate the massive 16-inch Pirelli tyre. The rear suspension is kept out of view but the front is obviously managed by an inverted fork with a 17-inch front rim kept in check by a pair of hydraulic disc brakes.
The sitting position appears to be a mix of performance and comfort, suggested by the forward-mounted foot controls and the tracker-style handlebars.
From the photo, you can also make out other aesthetic features such as the cable-actuated clutch, Fat-Bob style LED headlights, and dropped mirrors positioned beneath the handle bars.
Harley-Davidson has confirmed that it plans to introduce this bike as a production model in 2020 alongside the Pan America and Streetfighter.