Malaysian automotive conglomerate Naza World Group of Companies marked a major milestone this weekend when it announced the launch of Ducati Cambodia.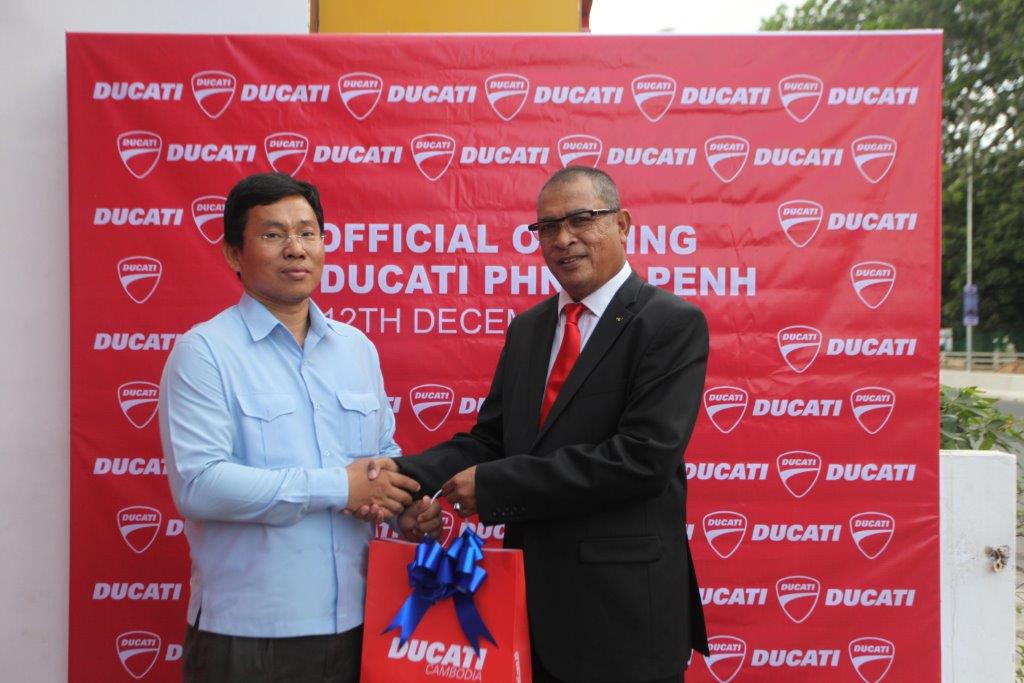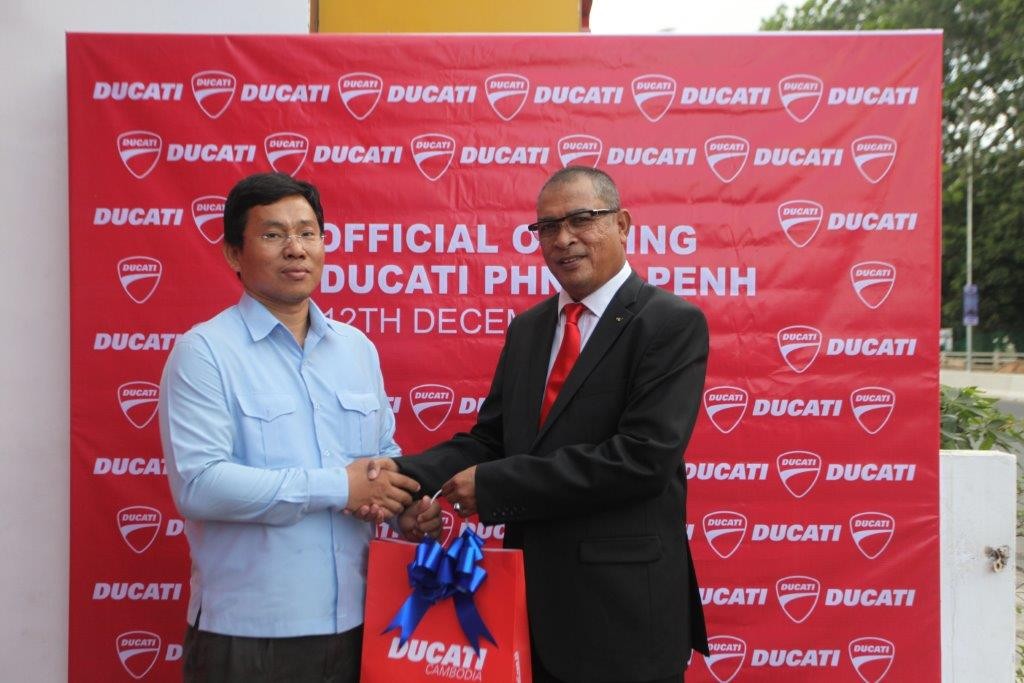 Not only a milestone for Ducati as it marks its debut into the Cambodian market, the launch also marks Naza World's second success with its ASEAN region business expansion after Vietnam. This is also perhaps a follow up to the firm's previously announced entry into the ASEAN nation with its Naza Bikes brand.
Ducati Cambodia operates out of its newly opened flagship showroom, dubbed Ducati Phnom Penh, located in the heart of Phnom Penh city at No 96, St 110, Russian Boulevard, Sangkat Teok Laak 1, Khan Toul Kork.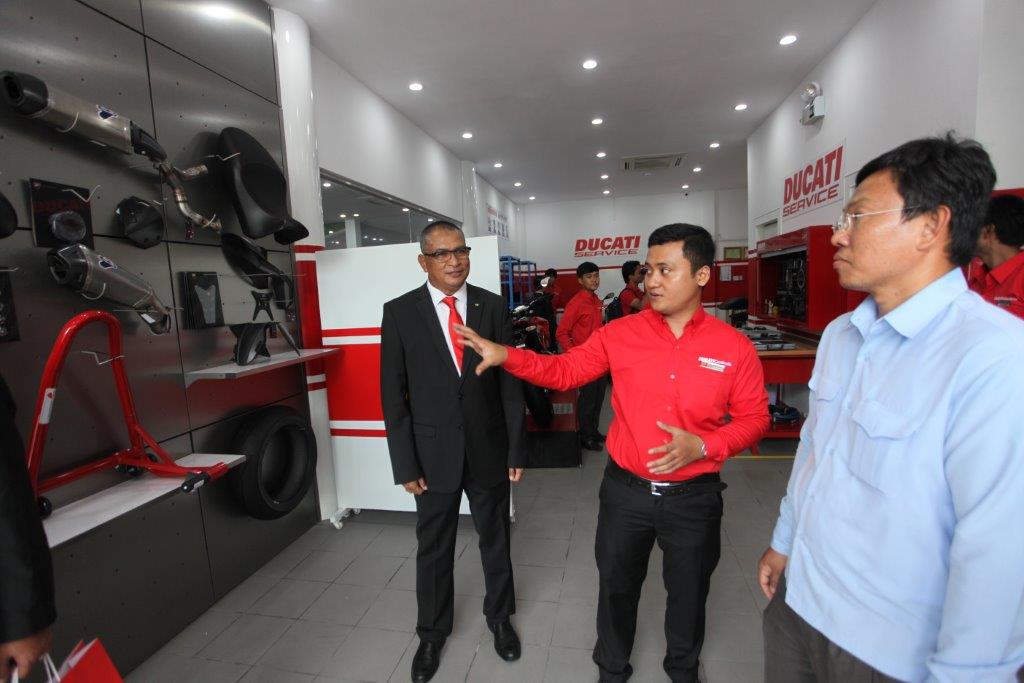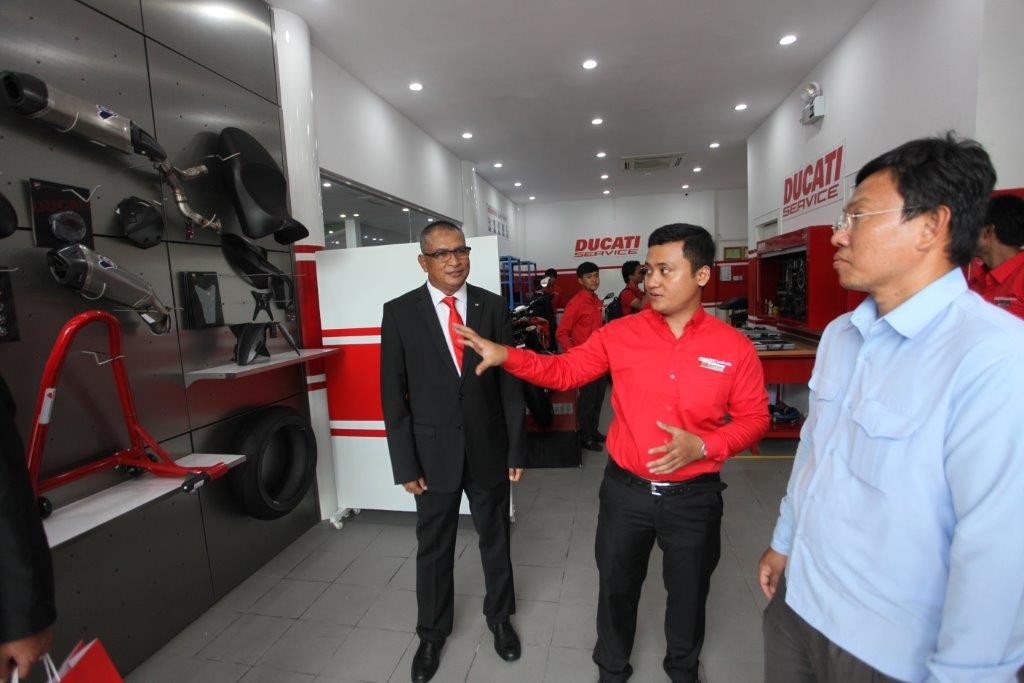 Measuring 2,700 square feet, the showroom is fully primed with Ducati's modern service facilities complete with the brand's special tools, diagnostic equipments and original spare parts as well. 18 full-time and fully trained employees are tasked at manning the centre, promising the same high standards of sales and after-sales services that the brand is known globally for.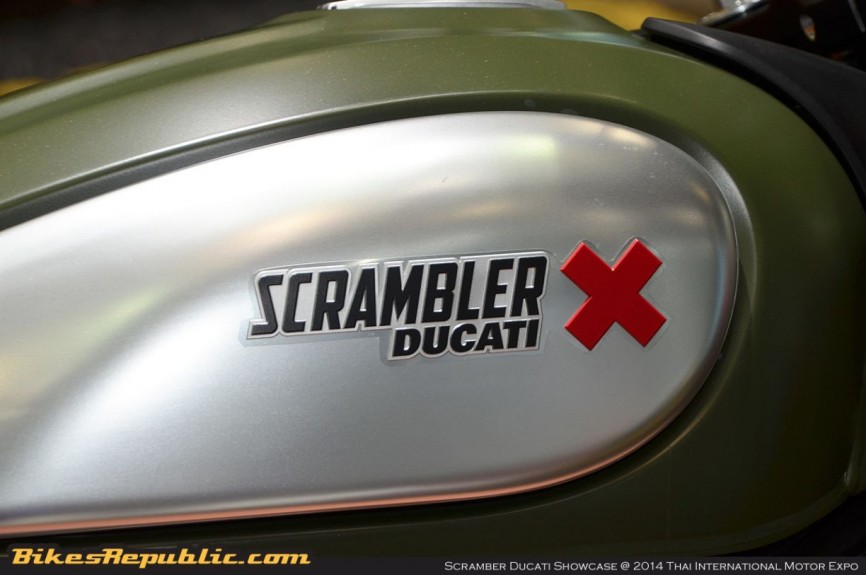 In conjunction with the brand's entry and new centre launch, Ducati Cambodia also marked the launch of the Scrambler Ducati range as well. All four variants, which being the Scrambler Icon, Scrambler Classic, Scrambler Urban Enduro and the Scrambler Full Throttle, were introduced into the Cambodian market with the launch of the Ducati Cambodia.
Ducati Cambodia can be contacted via phone at +855 23993 933, email via info@ducati.com.kh, or alternatively via its official Facebook pages ( Ducati Cambodia Facebook / Scrambler Ducati Cambodia Facebook ).