In a homage to its storied history, Italian motorcycle manufacturer MV Agusta has unveiled the MV Agusta Superveloce 98, a special edition motorcycle that commemorates the company's very first engine, the iconic MV 98.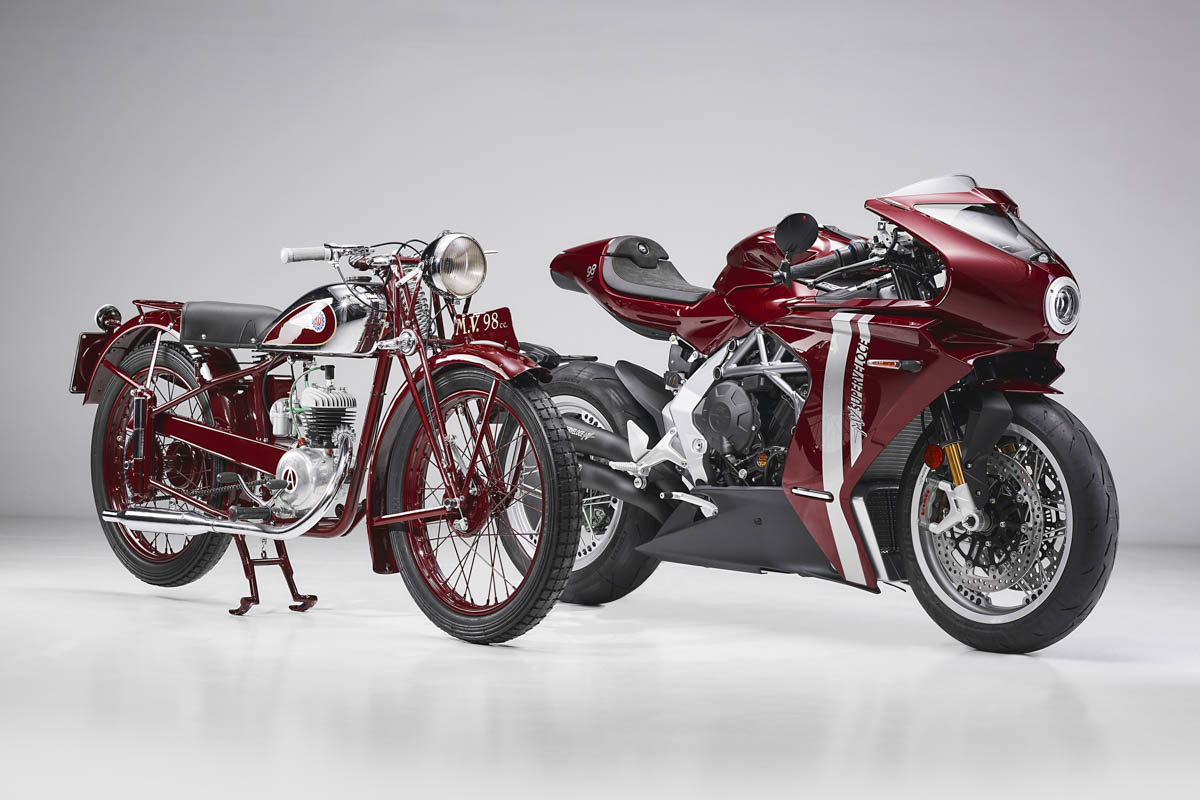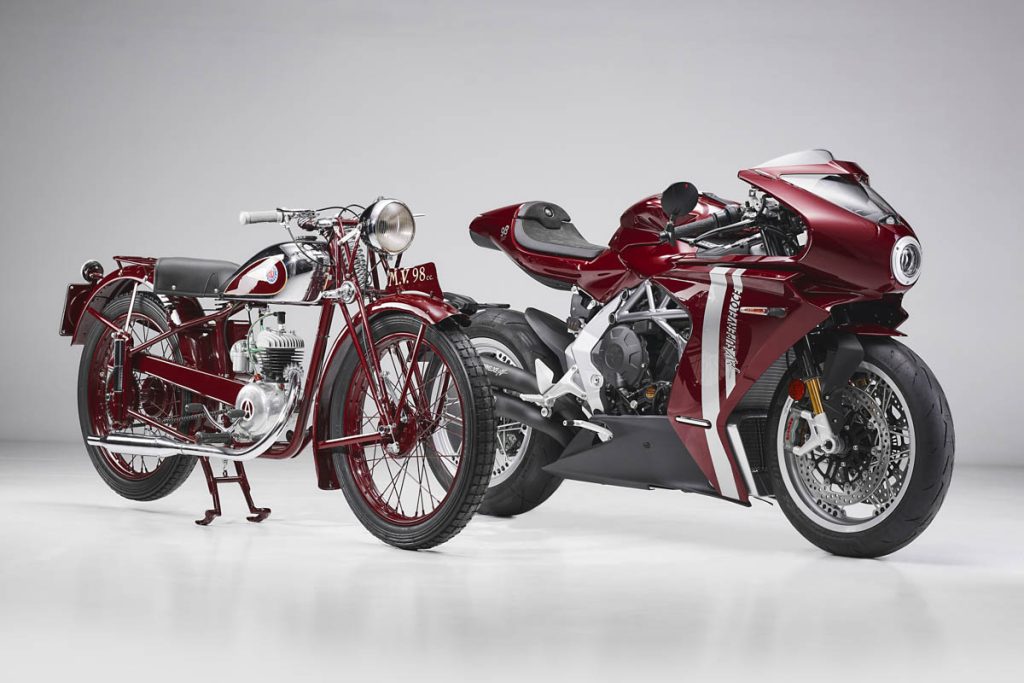 This release is part of the celebration of the 80th anniversary of the groundbreaking 98 engine, a milestone that holds great significance in the realm of motorcycle engineering.
The Superveloce 98, named in honor of MV's pioneering engine, showcases the brand's dedication to preserving its heritage while continuously pushing the boundaries of modern motorcycle design. The Superveloce 98 is a shining testament to MV Agusta's rich history and commitment to innovation.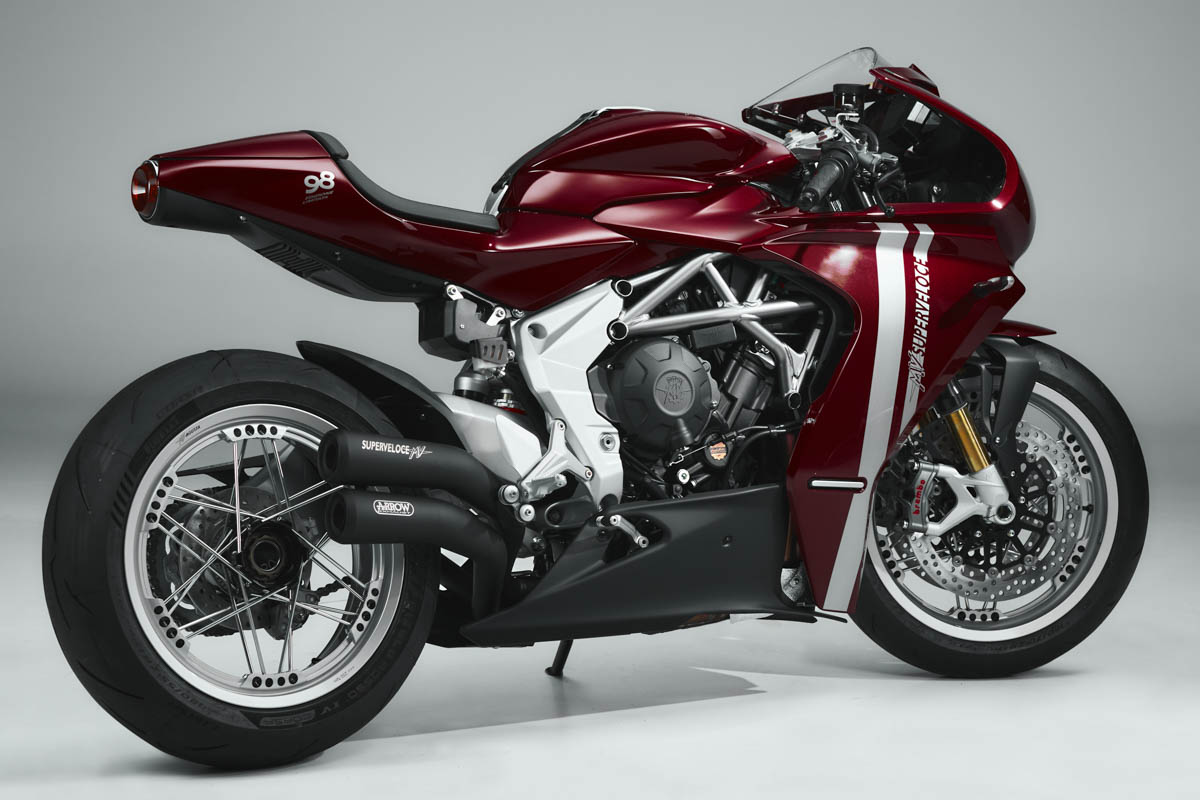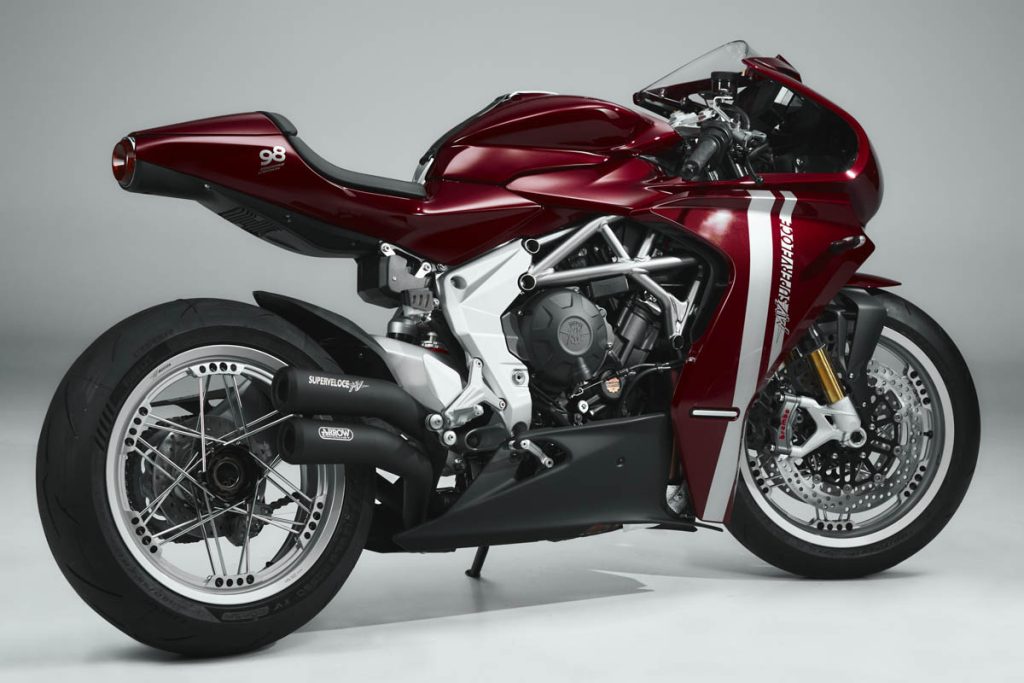 The centerpiece of this special edition motorcycle is undoubtedly the alluring paint scheme. Drenched in a deep red hue reminiscent of the MV 98's original colour from the post-war 1940s, the Superveloce 98 pays a beautiful tribute to its heritage.
Beneath the striking exterior lies the heart of the beast—a 798cc three-cylinder engine, packing a punch of 147bhp, and achieving a top speed of 240km/h. MV Agusta has carefully crafted this masterpiece, ensuring that it delivers an exhilarating riding experience while honouring the brand's legacy.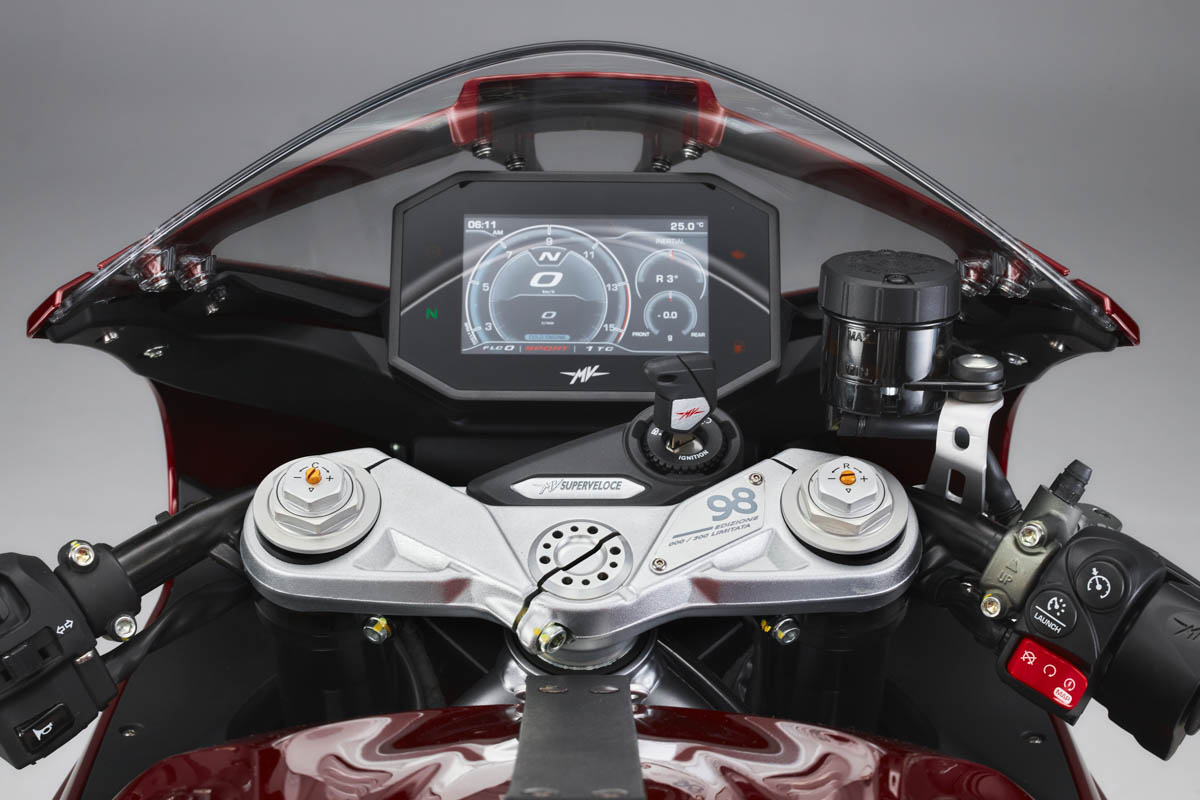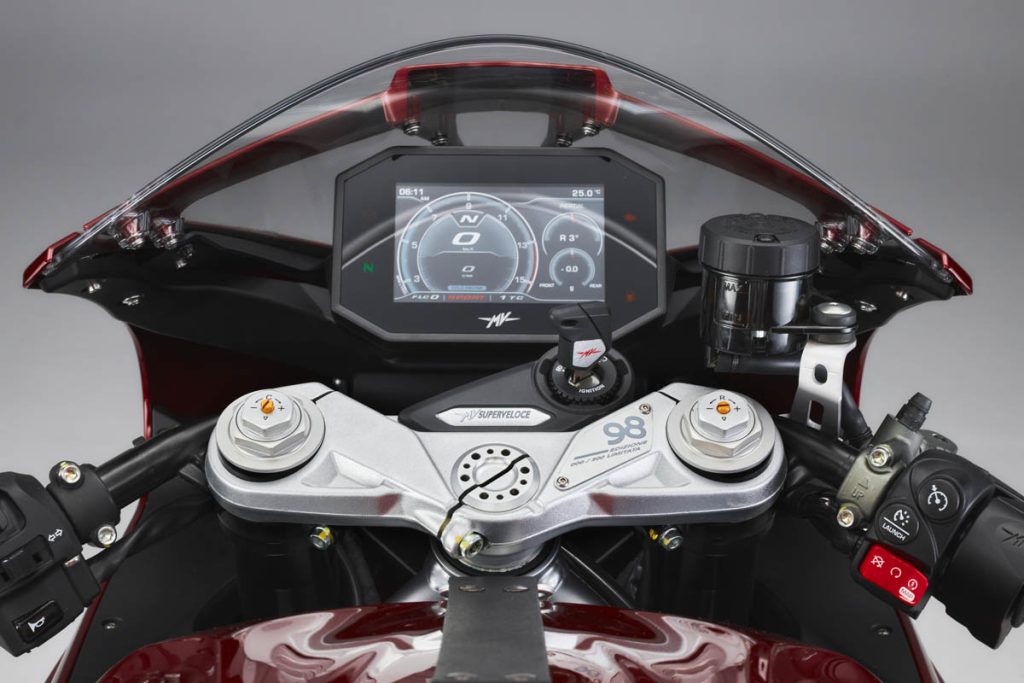 The Superveloce 98 comes equipped with a host of exclusive features, catering to the demands of discerning riders. Among these, riders can expect titanium intake and exhaust valves, a 5.5-inch colour display dashboard, cruise control, launch control, front lift control, Bluetooth connectivity, GPS capabilities, and the MV Ride APP for enhanced riding experiences.
For enthusiasts seeking the pinnacle of performance, the Racing Kit offers additional enhancements. It includes a triple-outlet Arrow exhaust, a specialised Racing Kit map for the ECU, a passenger seat cover, a customised motorcycle cover, and a certificate of origin. These features further highlight MV Agusta's commitment to providing an exceptional riding experience.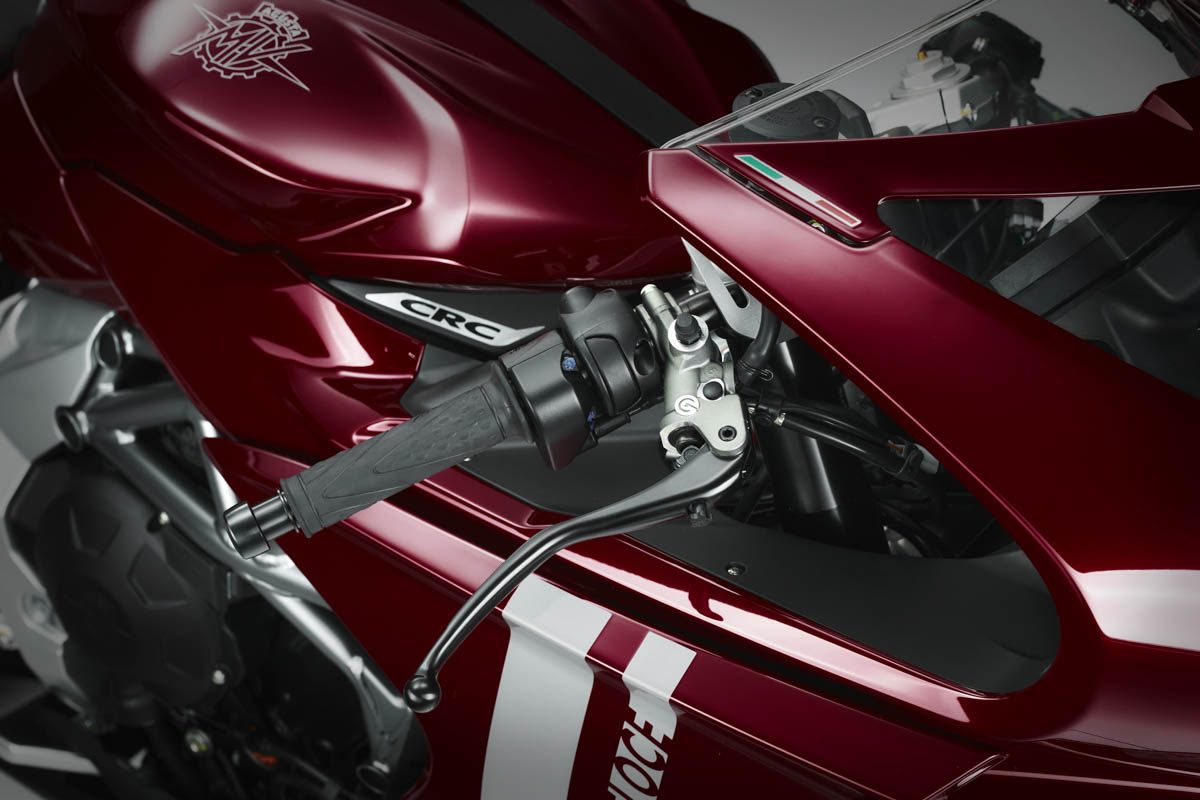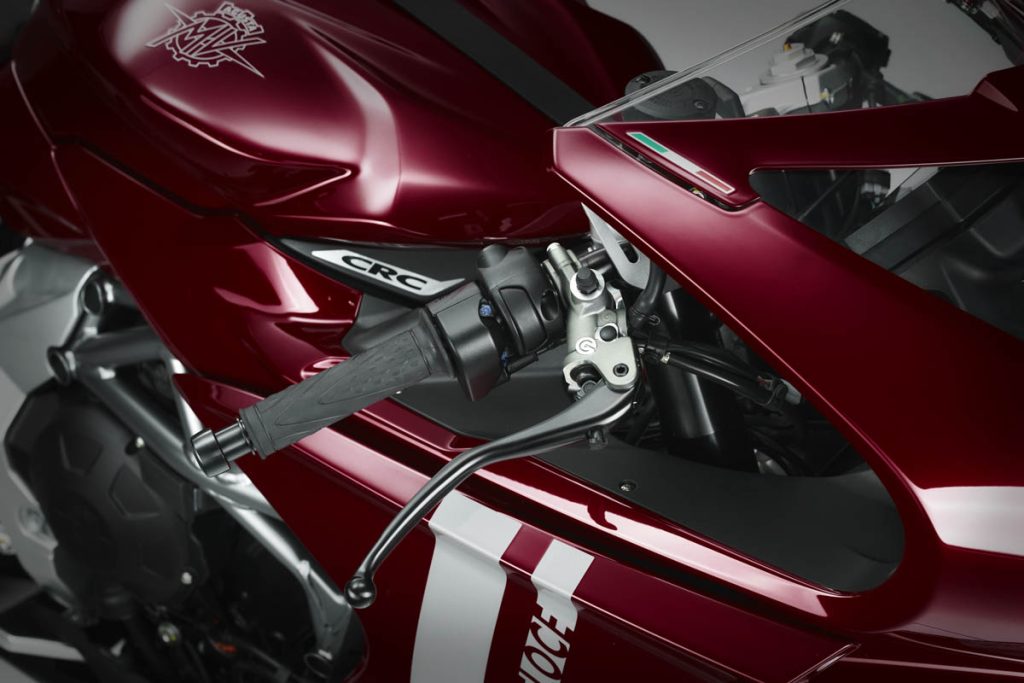 The Superveloce 98 is a tribute not only to MV Agusta's remarkable history but also to the vision of Count Domenico Agusta, who recognised the need for small-capacity motorcycles in post-war Italy, ultimately leading to the creation of the MV 98. His vision was to produce accessible and functional motorcycles, and the Superveloce 98 embodies this vision.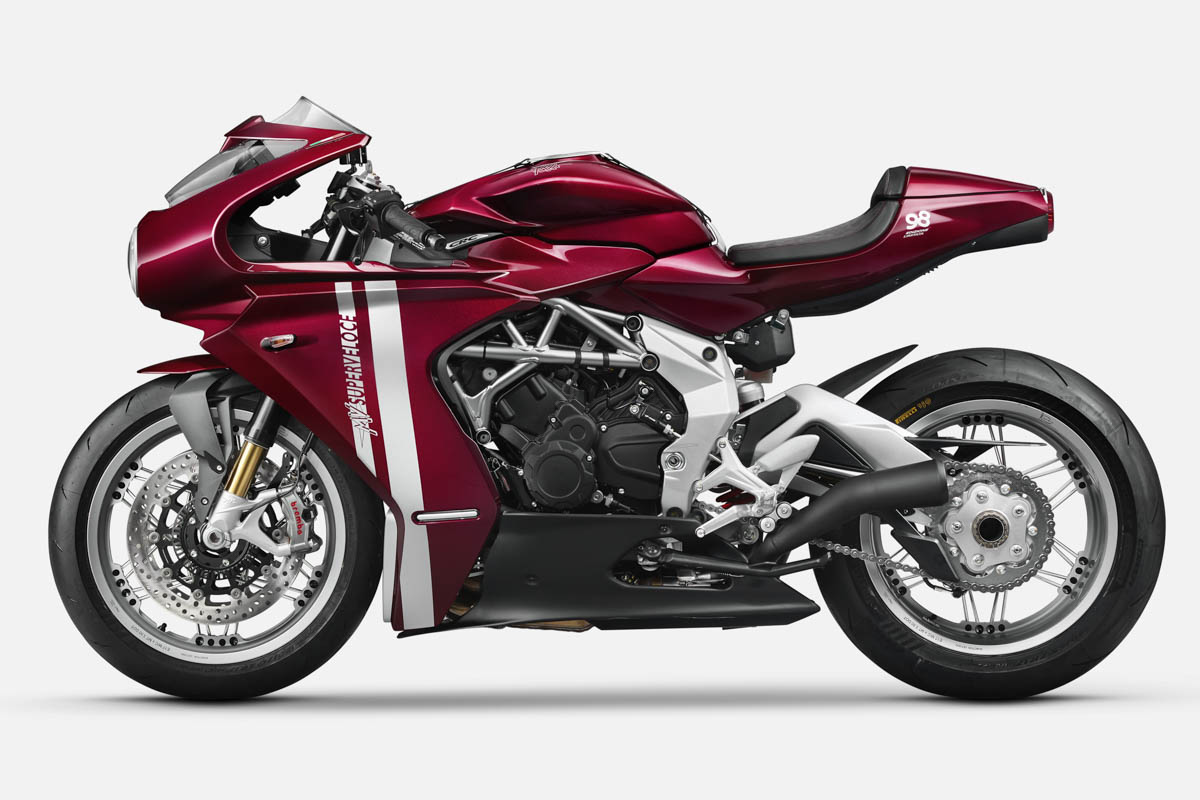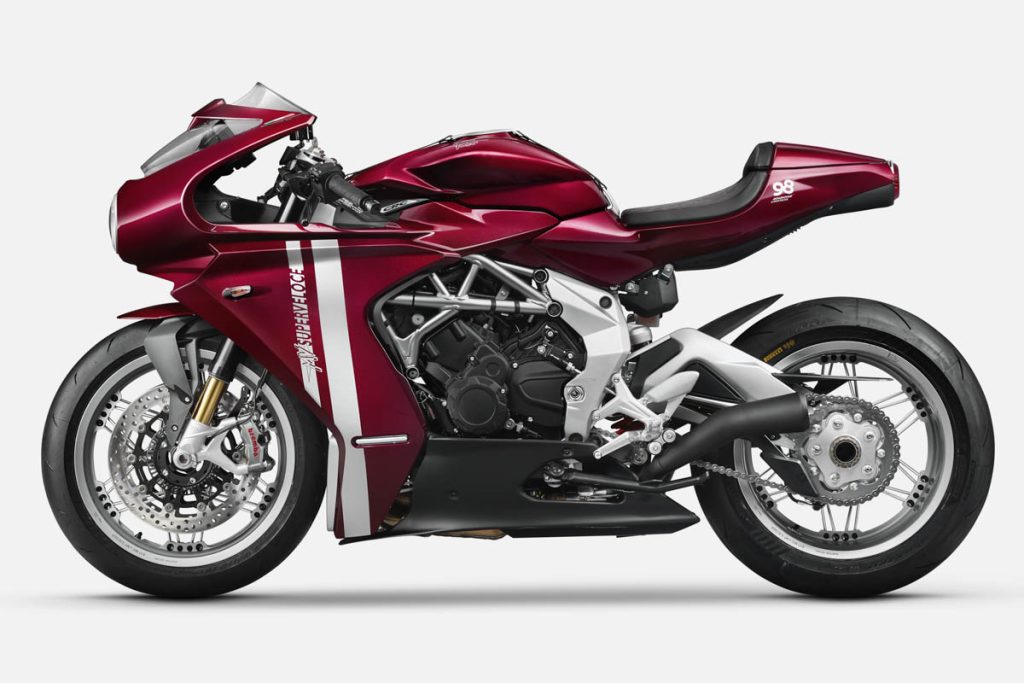 The launch of the MV Agusta Superveloce 98 marks a significant chapter in the company's enduring legacy, underscoring its transformation from a small-capacity motorcycle manufacturer to one of the foremost names in the luxury motorcycle industry. With the Superveloce 98, MV Agusta celebrates its heritage while forging ahead into a promising future.