In what could be a defining moment for the global motorcycle industry, China's QJMotor has joined forces with Italian heavyweight MV Agusta to create a superbike that might just shift the balance of power—meet the SRK1000RR.
Though the bike is still under wraps, insider information has confirmed its existence, setting the stage for its grand debut towards the end of 2023 and production starting in early 2024.
A Sisterhood with Benelli
QJMotor, which is closely connected to another popular bike manufacturer, Benelli, has already received formal approval for the SRK1000RR in China. Both companies fall under the umbrella of Qianjiang Group. Official documents that provide specs and even a completed image of the bike have been shared at QJMotor dealer meetings.
A Partnership Born from Previous Collaborations
The roots of this collaboration go back to September 2020 when Qianjiang hinted at plans for a new four-cylinder superbike under the Benelli brand. It was evident that the engine was provided by MV Agusta, who also struck a distribution deal with Qianjiang for the Chinese market at the same time. 
The partnership became even more apparent last year when MV Agusta showcased a prototype for an adventure bike featuring a Qianjiang engine and chassis. This new superbike can be seen as a sort of cousin to that bike, but with a design led by QJMotor. 
Taking Inspiration but Keeping Secrets
At first glance, it's clear that the SRK1000RR takes design elements from MV Agusta's iconic Brutale 1000 RS, particularly the unique swingarm and the special frame that combines metal alloys and steel.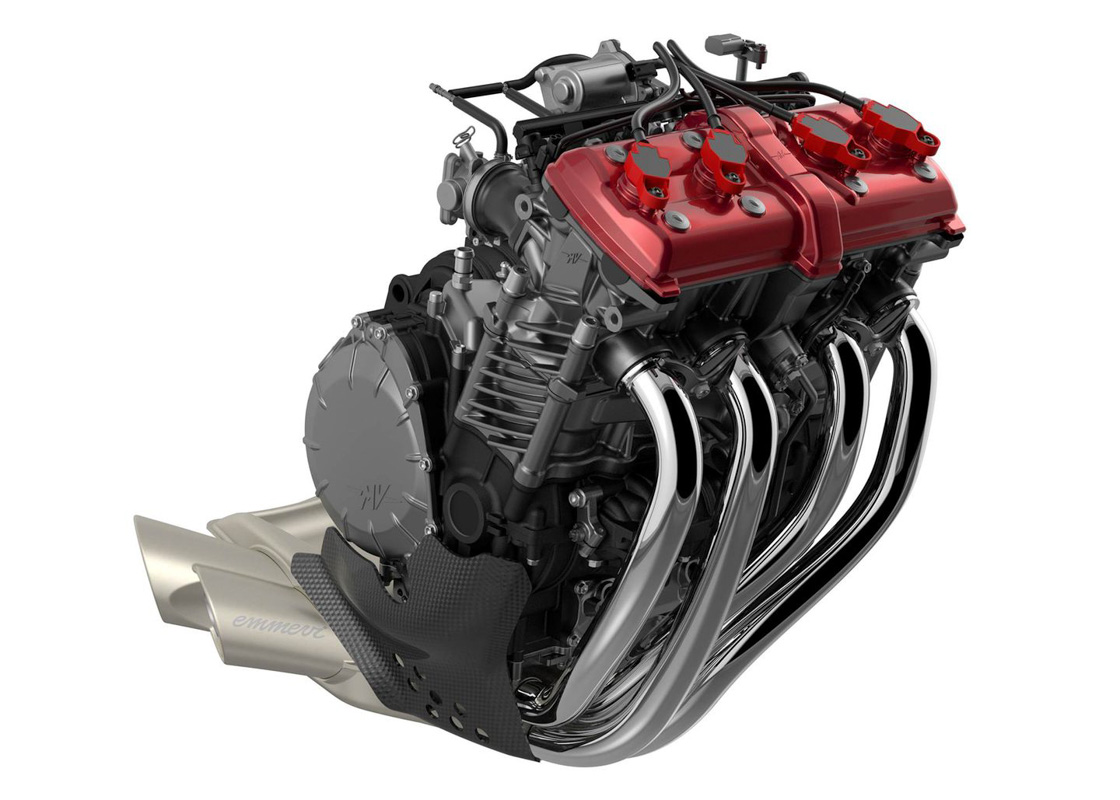 However, MV Agusta has held back from lending the powerful engine that drives its Brutale 1000 RS. Instead, the SRK1000RR will feature a less powerful, 921cc engine, producing 125-127 horsepower and 95Nm of torque.
What's Next?
The 921cc engine itself seems to be part of MV's broader strategy, as it was also teased in a retro concept bike last year. There is also speculation that QJMotor might manufacture engines for other MV Agusta bikes and be allowed to use the same engine for their own models. This kind of partnership isn't new in the motorcycle world; another Chinese company, CFMoto, has a similar arrangement with Austrian bike maker KTM.
This exciting alliance between QJMotor and MV Agusta seems to be more than a fleeting partnership; it's a strong indication that China's motorcycle industry is gearing up to compete on a global scale. And if the SRK1000RR lives up to the hype, it could very well become a significant player in the two wheels arena.