Dani Pedrosa has rebroken his right collarbone.

As such, he will miss the shakedown test at SIC.

The bone was rebroken in physical exertion, not a crash.
Fans of Dani Pedrosa will not see him during the shakedown test at SIC (Sepang International Circuit) in February astride a KTM RC16.
He rebroke his right collarbone without a crash of physical impact but through a "gesture of strength" as reported in the press release. It meant that the rider was probably just exercising.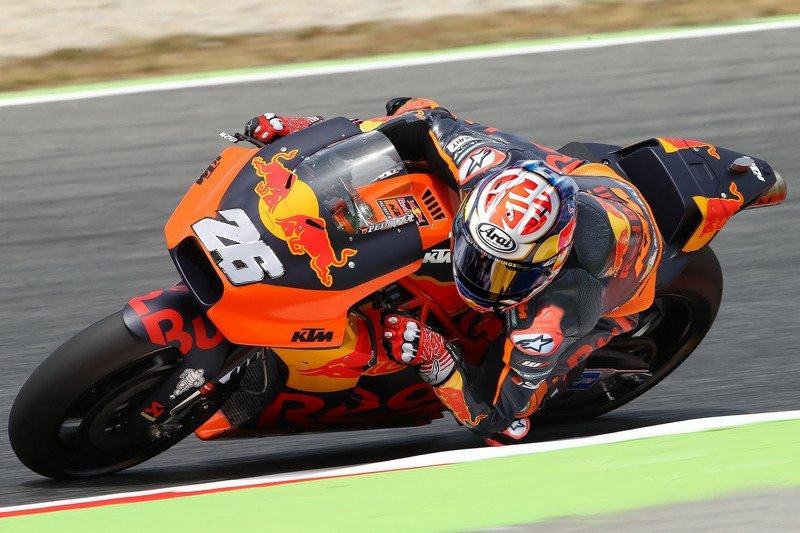 The injury is the result of having broken the bone twice before and required surgery to fit plates. Consequently, the collarbone has sclerotic lesion which slows regrowth. Furthermore, osteoporosis has set in due to lack of blood flow resulting in a brittle bone.
He rebroke his right collarbone which will require another surgery and long recovery process before being able to test the KTM again.
Dani Pedrosa has retired from the Repsol Honda team and MotoGP competitive racing last year. He later announced that he will take up the roll of test rider for the KTM factory team. He managed to ride the KTM RC16 in the Valencia and Jerez post-season tests and provided some feedback to the team.