Defending MotoGP champion Jorge Lorenzo charts third win of the season in drama-filled Italian MotoGP.
The sixth round of the MotoGP world championship got underway last weekend under the Tuscan sunshine in Mugello Circuit, Italy. As the weekend progressed in one of MotoGP's fastest circuits, fortune initially favoured the front-runners from Saturday's qualifying. But as Sunday came, the results were a contrast to what many had expected.
MotoGP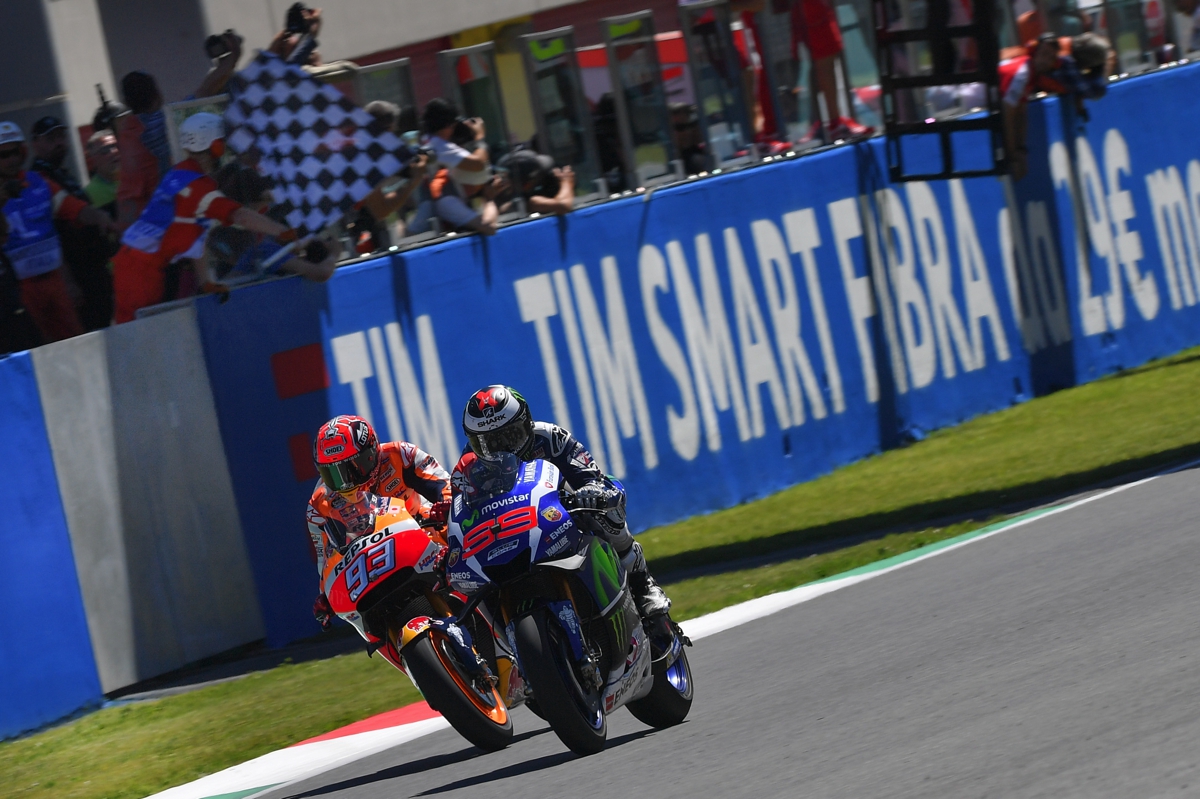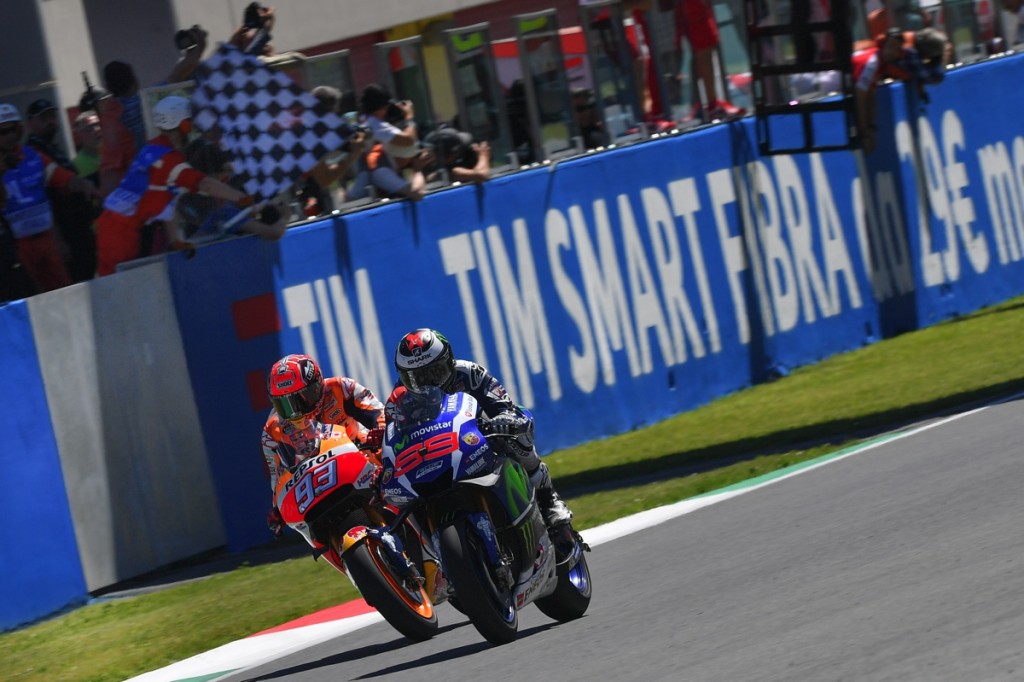 Defending MotoGP world champion Jorge Lorenzo took a well-deserved win – his third one of the season – after an epic last lap dual against Spanish compatriot Marc Marquez.
Astride the factory Yamaha machine, Lorenzo was able to make a perfect launch during the start from fifth on the grid and overtook pole-sitter and rivalling teammate Valentino Rossi to control the race. Despite Rossi's charges, his weekend came to a disappointing end when his Yamaha's engine blew up on Lap 8, invoking heartbreak in many fans that filled the grandstands.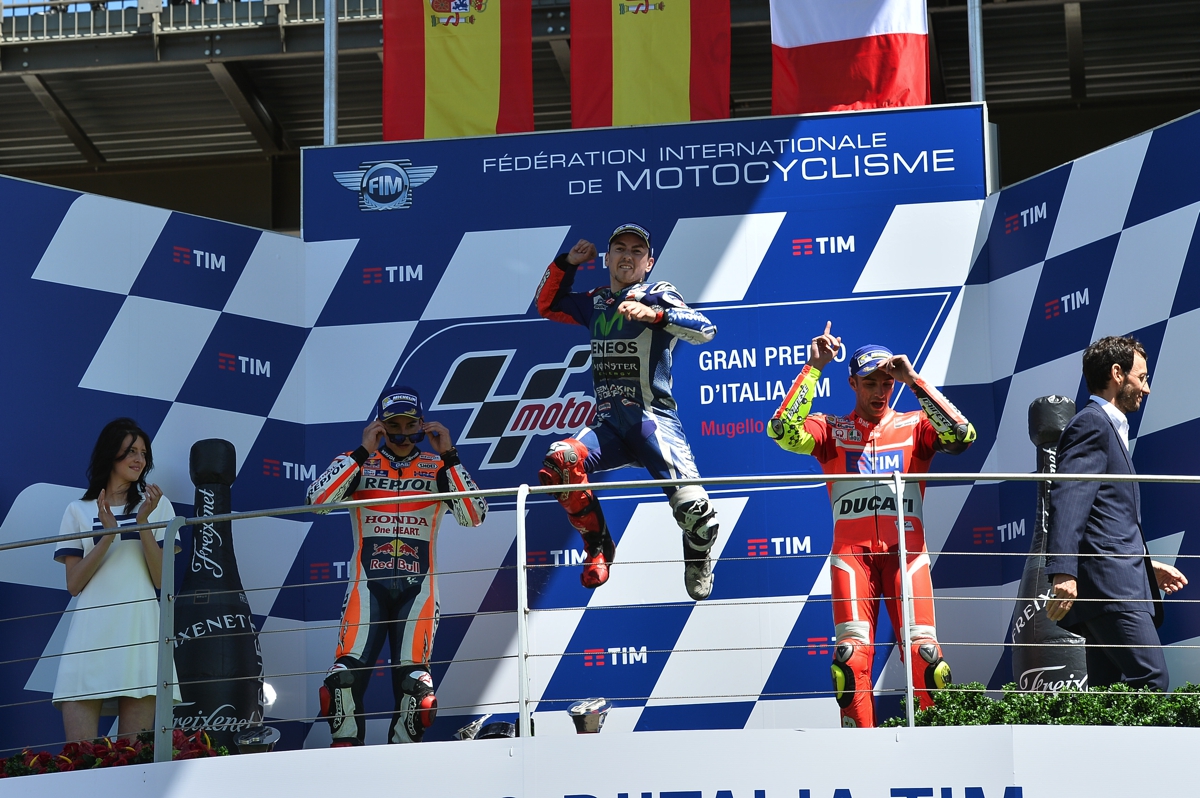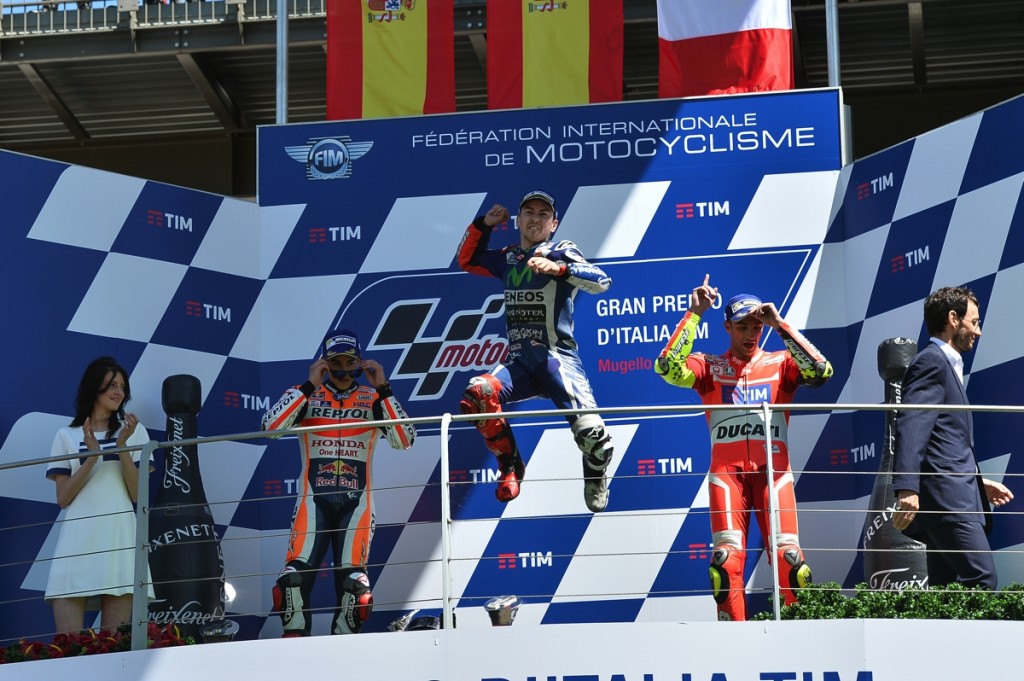 Lorenzo commanded the race from then until Marquez, who was astride the factory Honda machine, arrived in the closing stages of the race. The two Spaniards then engaged in a duel that kept everyone on their feet, leading to the final dash and photo finish as the chequered flag waved.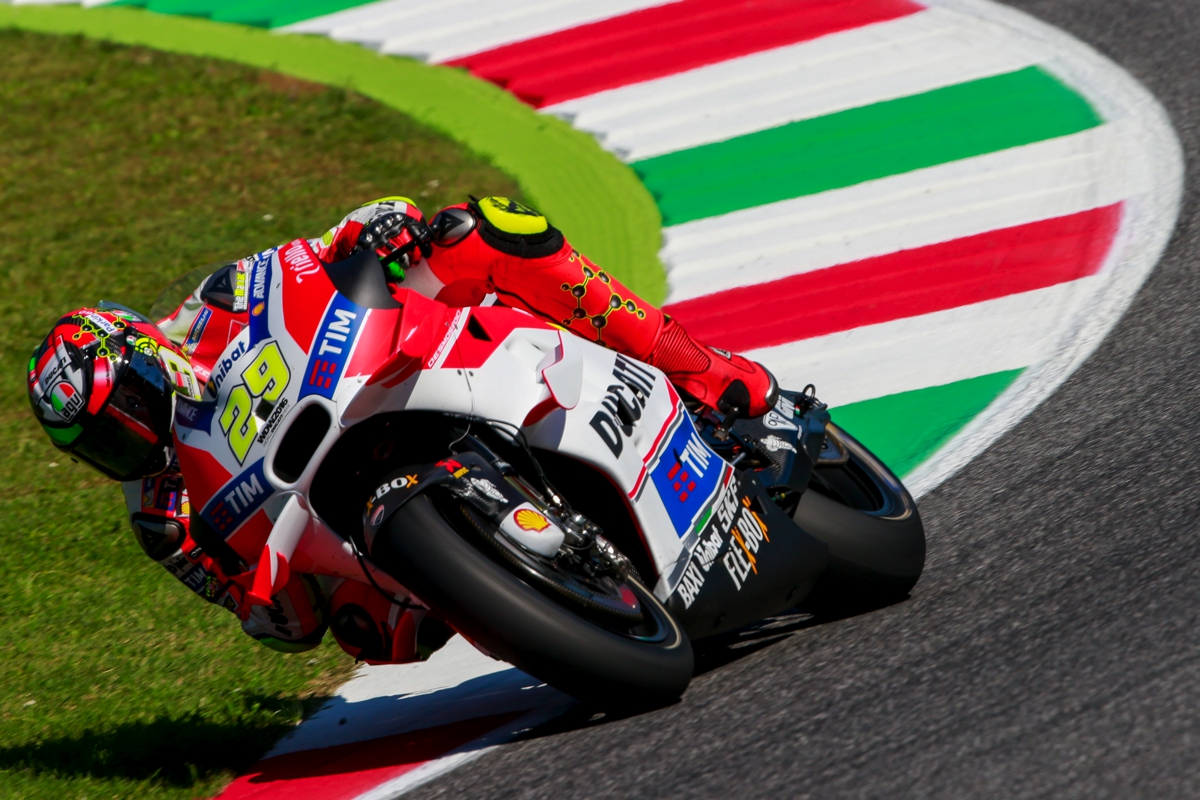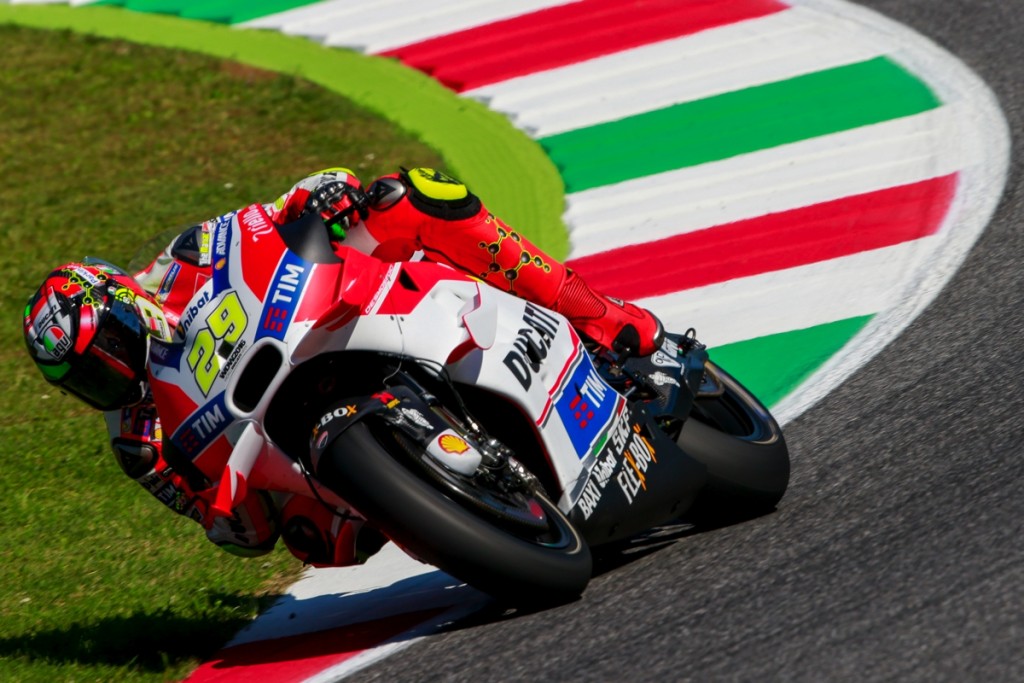 Lorenzo subsequently won, but only with a 0.019 seconds advantage ahead of Marquez. Coming in third was Italian rider Andrea Iannone astride the scarlet factory Ducati machine as he brought some pride back into the home crowd in Mugello after Rossi's early retirement.
Jorge Lorenzo leaves Italy with the championship lead still with 115 points so far, whilst Marquez ranks second with 105 points – just 10 points behind. Rossi, on the other hand, remains in third with 78 points.
Moto2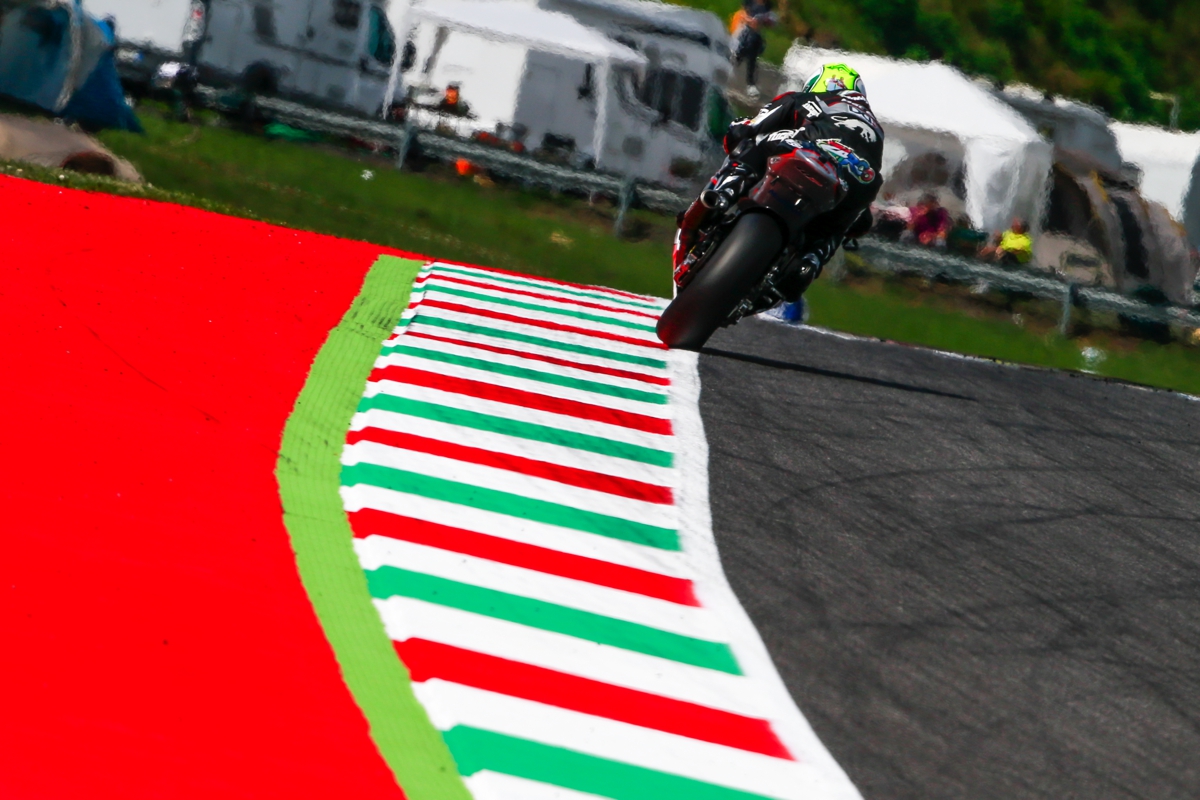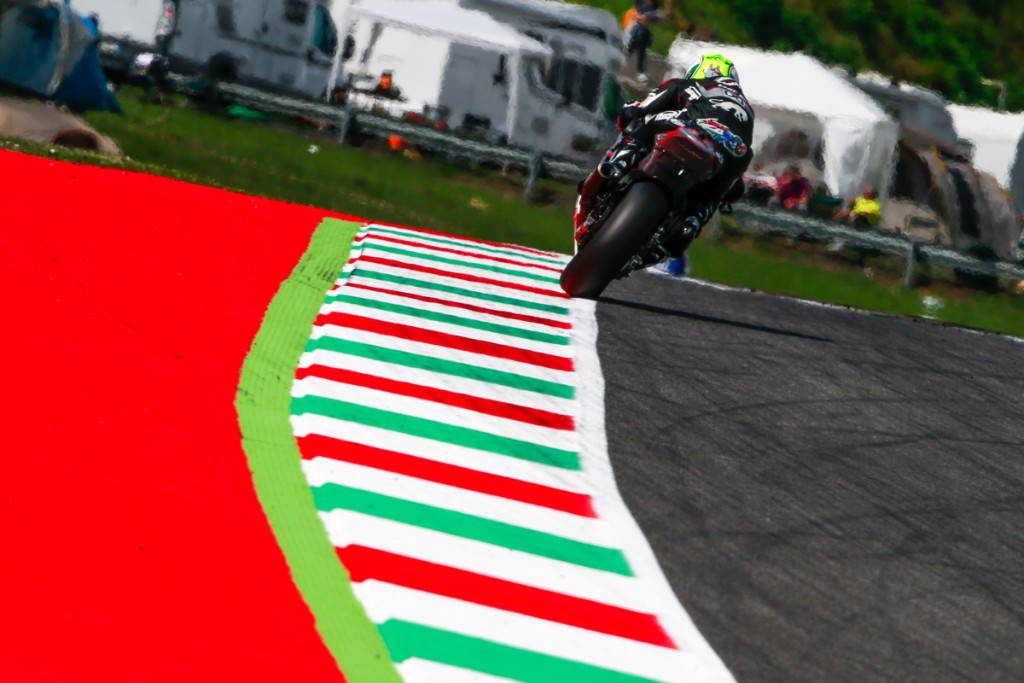 There was plenty of drama in the supporting Moto2 race as well. A crash that damaged an air-fence forced the race to be red-flagged halfway. The race was restarted after repairs were completed with just 10 laps left.
Like Lorenzo, Frenchman Johann Zarco was struggling for pace all weekend too. But the Ajo Motorsports rider got his rhythm back in the re-started race and charged his way up the order to take the race lead and won. It was clear that the Frenchman reasserted his prowess as the defending class champion.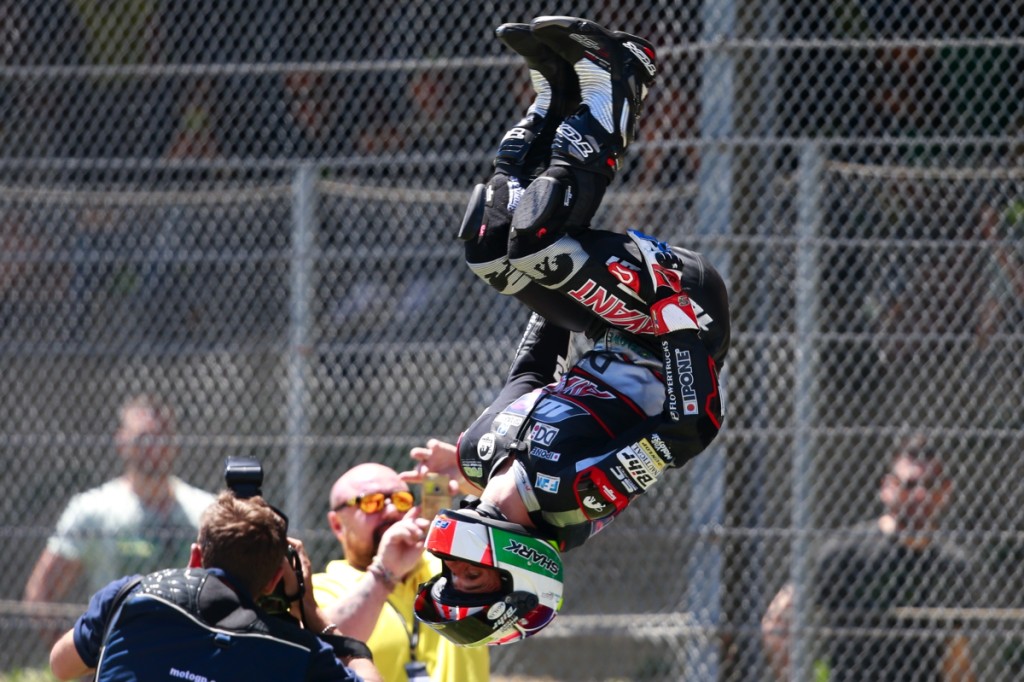 Italian Lorenzo Baldassarri astride the Forward Team machine claimed his second Moto2 podium in front of a jubilant home crowd by scoring second place whilst British rider Sam Lowes astride the Federal Oil Gresini machine took third. Lowes' podium finish didn't come cheap as he had to battle against Swiss rider Tom Luthi and Malaysian rider Hafizh Syahrin whilst racing for third.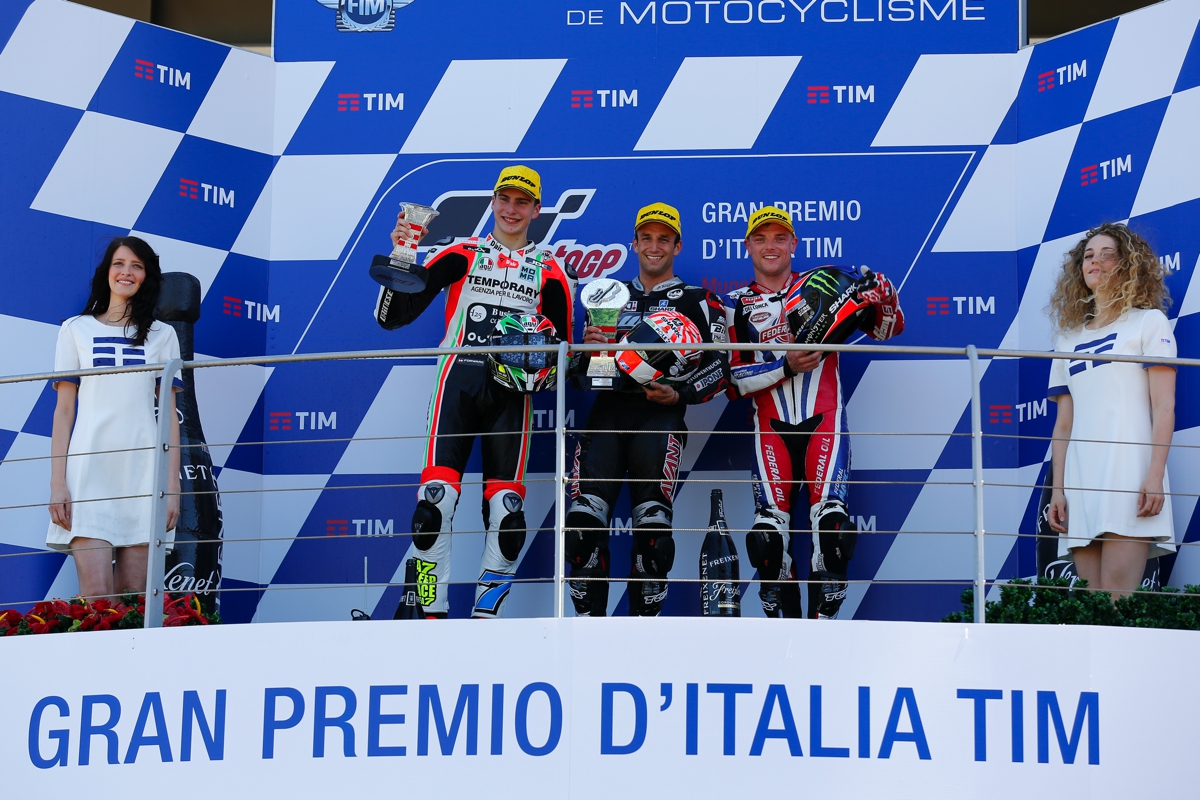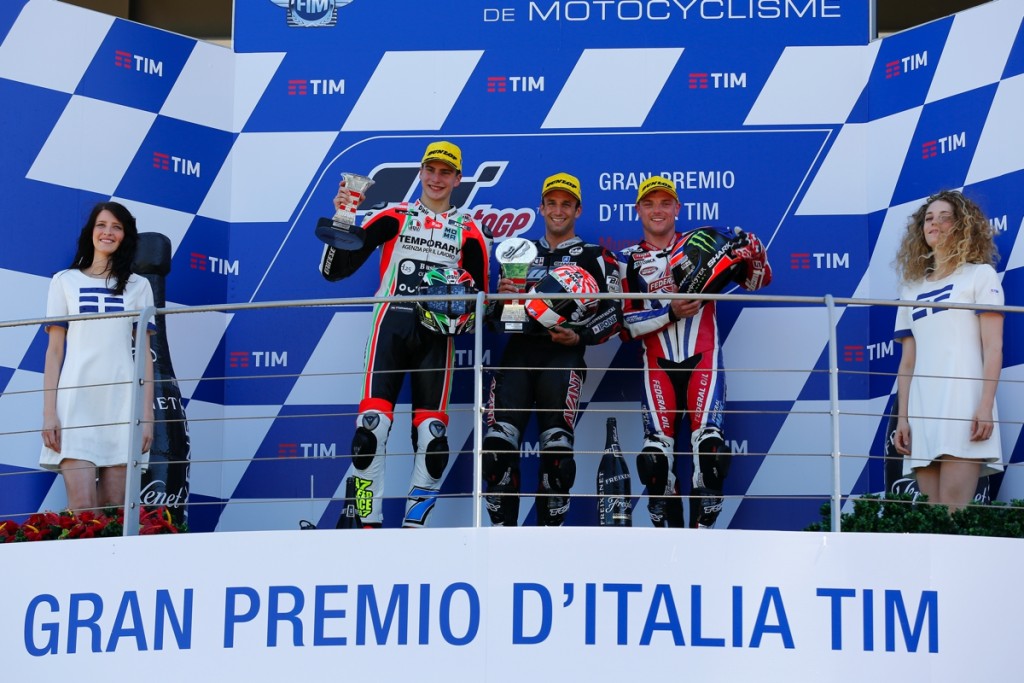 However, the British rider does leave Italy with his lead in the standings intact at 98 points, but only by a slim margin of just two points ahead of Alex Rins in second with 96 points. Luthi ranks third with 82 points, followed by defending champion Zarco in fourth with 81 points.
Moto3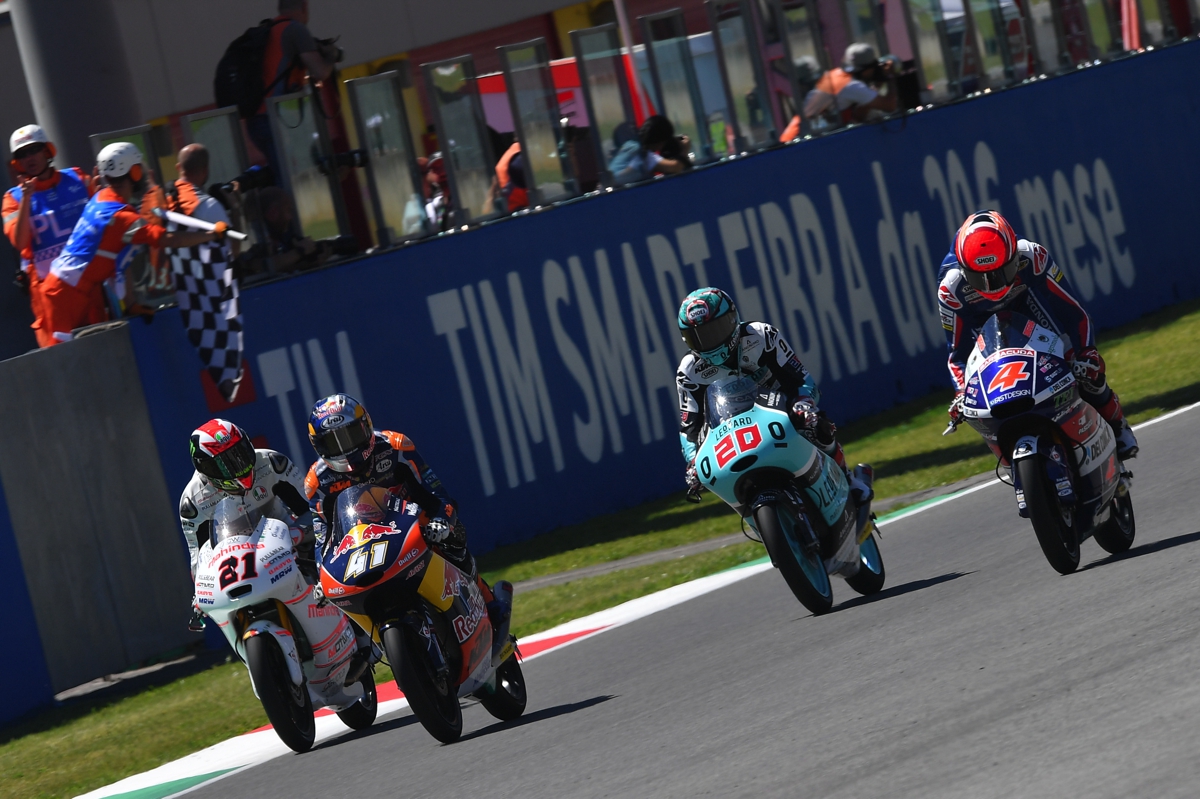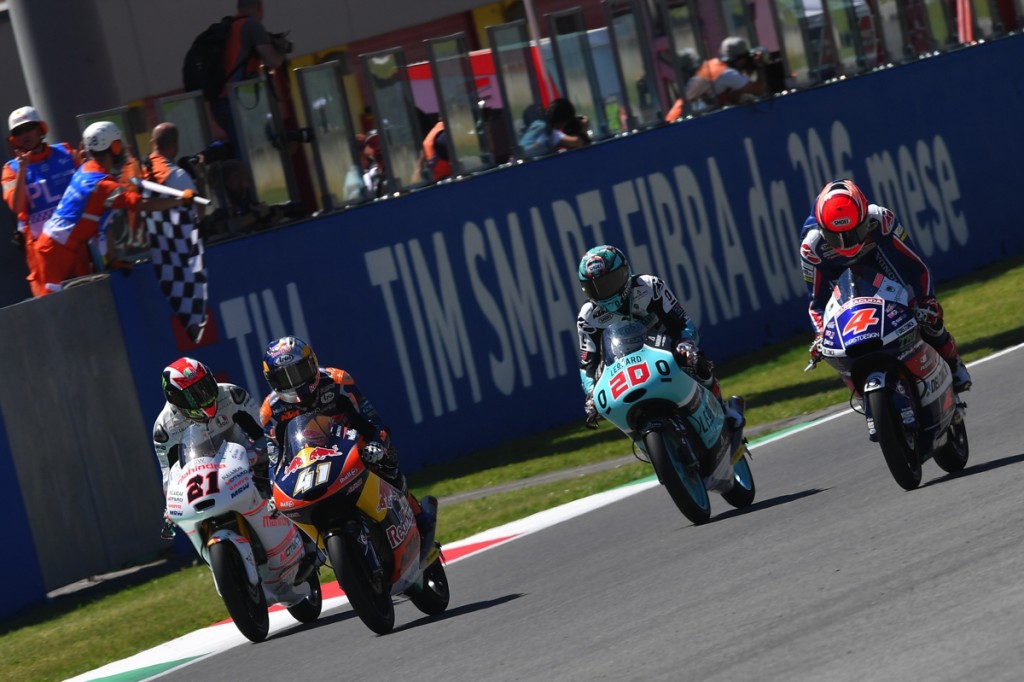 Lastly came the epic and dramatic six-way battle that took place in the Moto3 class. Featured in this melee that lasted into the final lap were Brad Binder, Fabio Di Giannantonio, Francesco Bagnaia, Nicollo Antonelli, Fabio Quartararo and Malaysian rider Khairul Idham Pawi.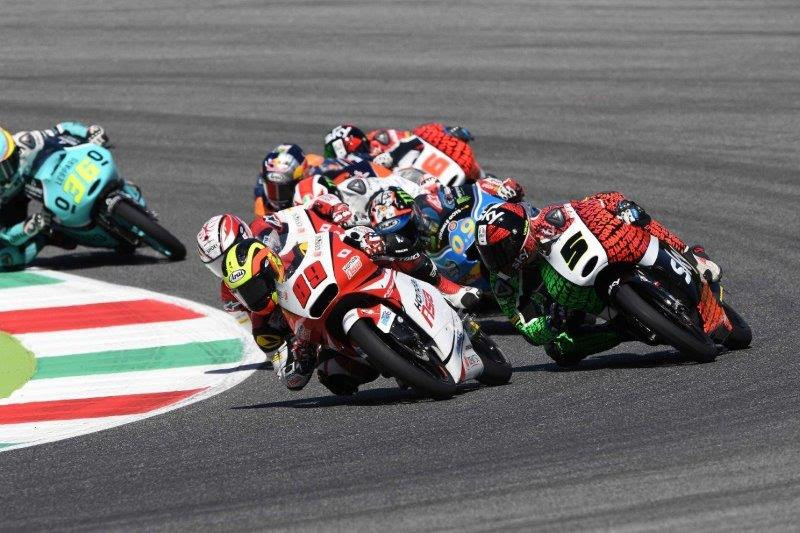 Sadly, Khairul Idham crashed out just a few corners left on the final lap, leaving the rest to duel amongst themselves for the photo finish. Eventually, it was South African rider Binder astride the Red Bull KTM Ajo machine that stole the win, followed by Italian ace Di Giannantonio in second astride the Gresini Team's Honda machine and Bagnaia in third astride the Mahindra Moto3 machine.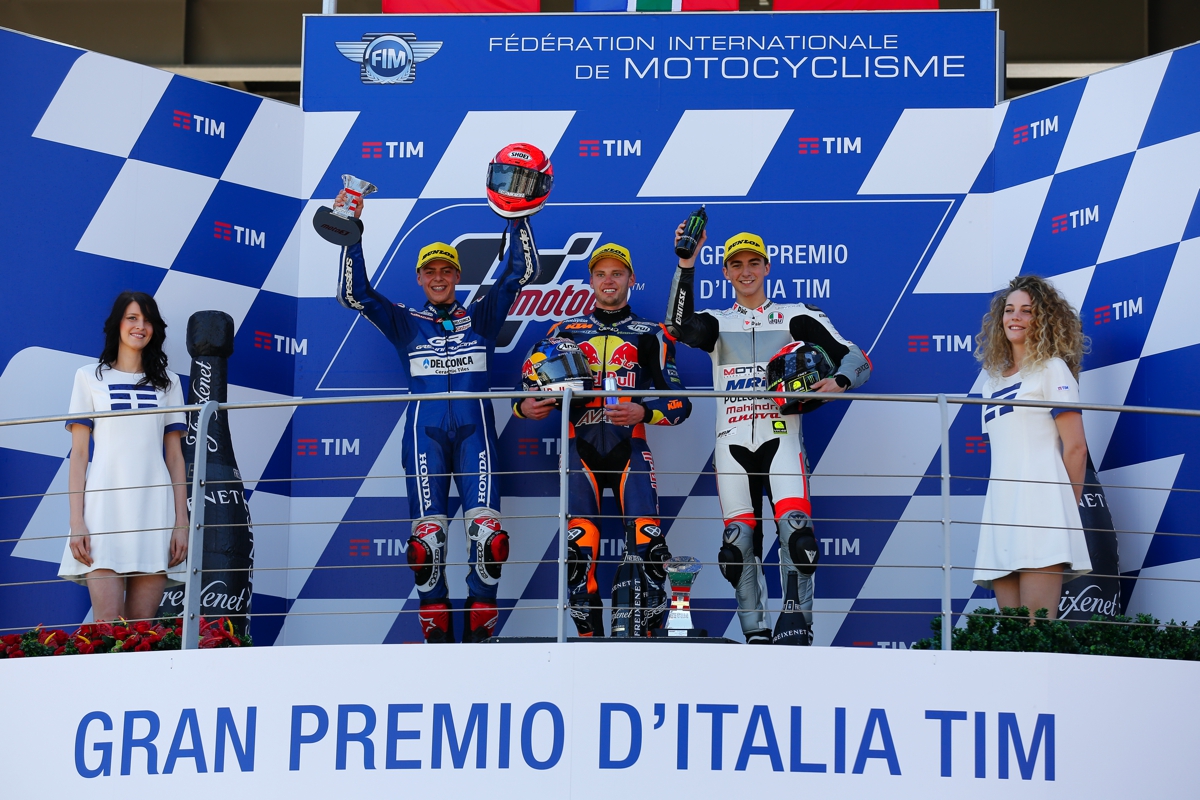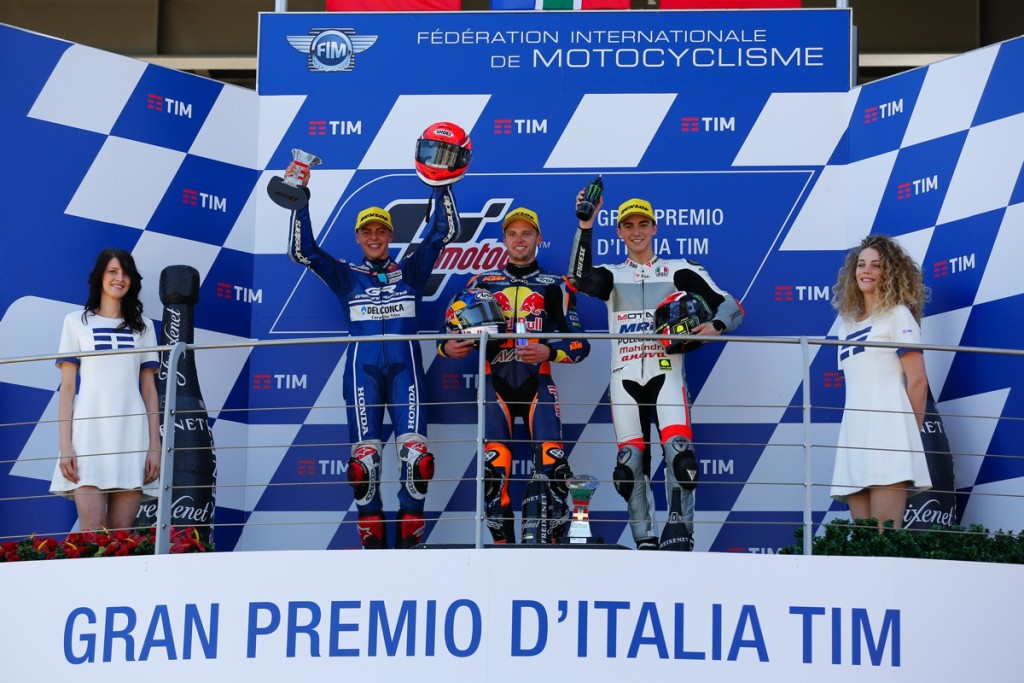 Binder still leads the Moto3 standings still with 127 points and looks set to take the title this year if he continues his pace. Sitting in second is Jorge Navarro who has amassed 78 points, followed by Italian rider Romano Fenati in third with his total of 67 points.
Round 7
MotoGP will head back to Spain once more for its seventh round in less than two weeks, this time for the Catalan GP in the famed Catalunya circuit from June 3 to June 5.