The much-awaited 2015 MotoGP finale concluded on a high note last weekend in Valencia, Spain. With the World Moto2 championship title already decided a few races earlier, the weekend saw both the World Moto3 and MotoGP titles being contested.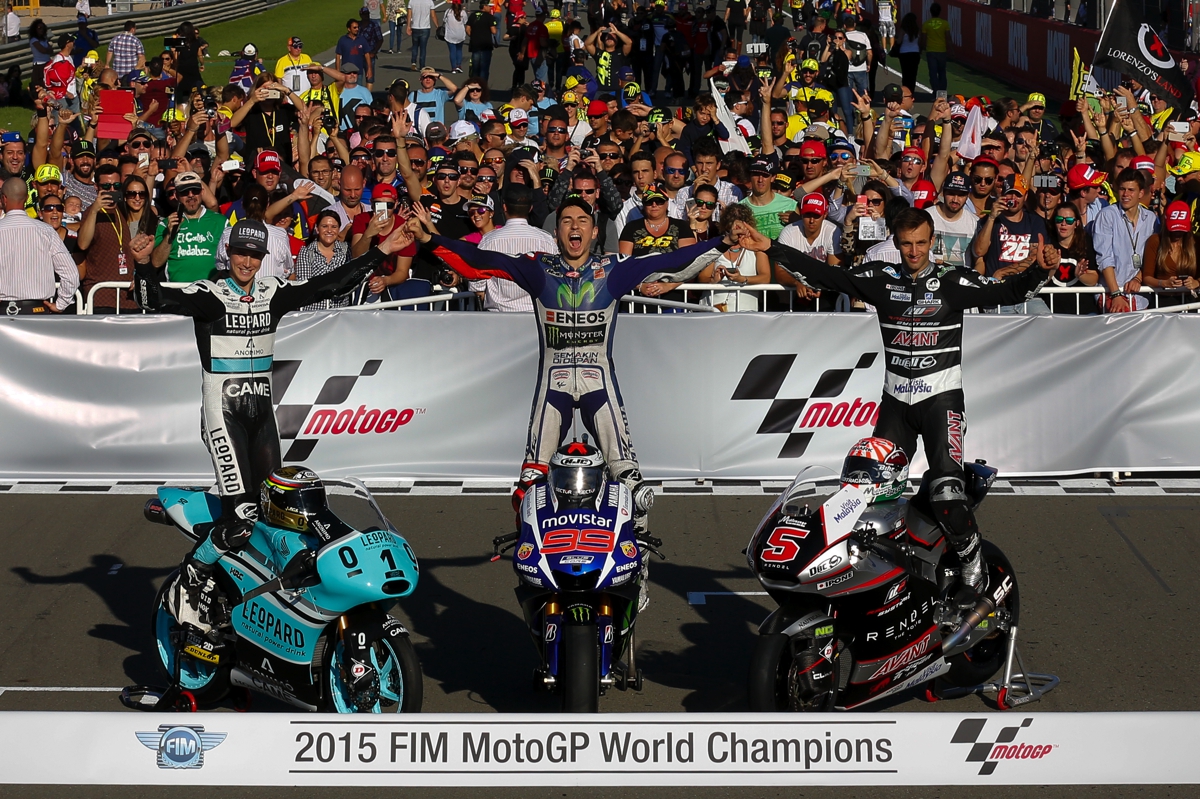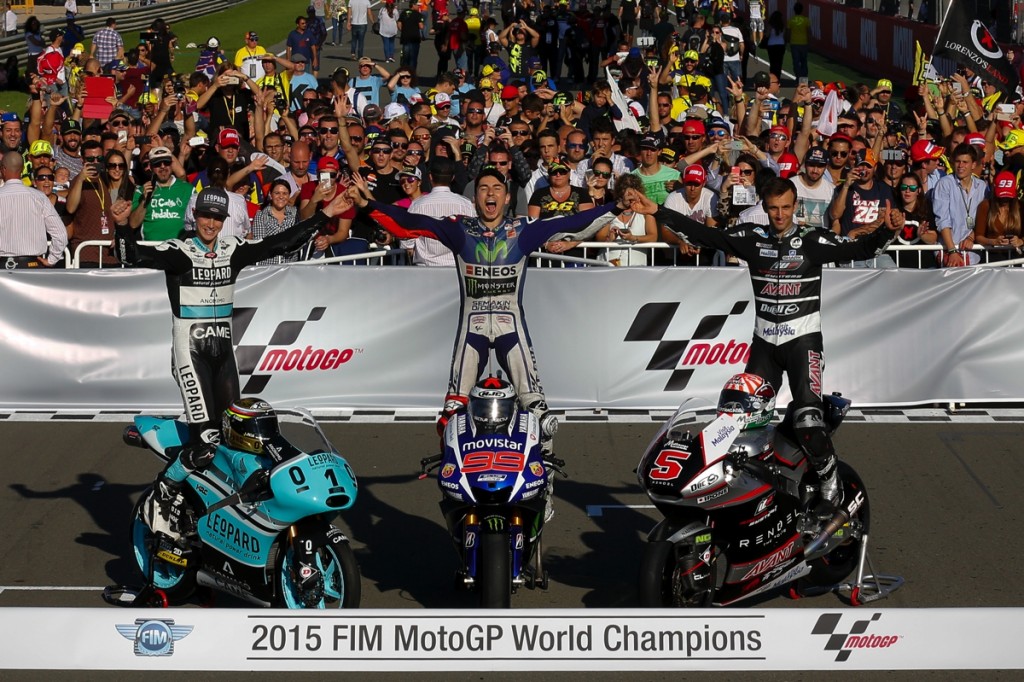 Firstly, the weekend's Moto2 class saw injured outgoing champion Esteve 'Tito' Rabat returning to the grid for his final outing in the middle class. Though this year's Moto2 champion's title was already claimed by Frenchman Johann Zarco, this did little in impeding Spaniard Rabat from putting on a stellar performance in front of his home crowd.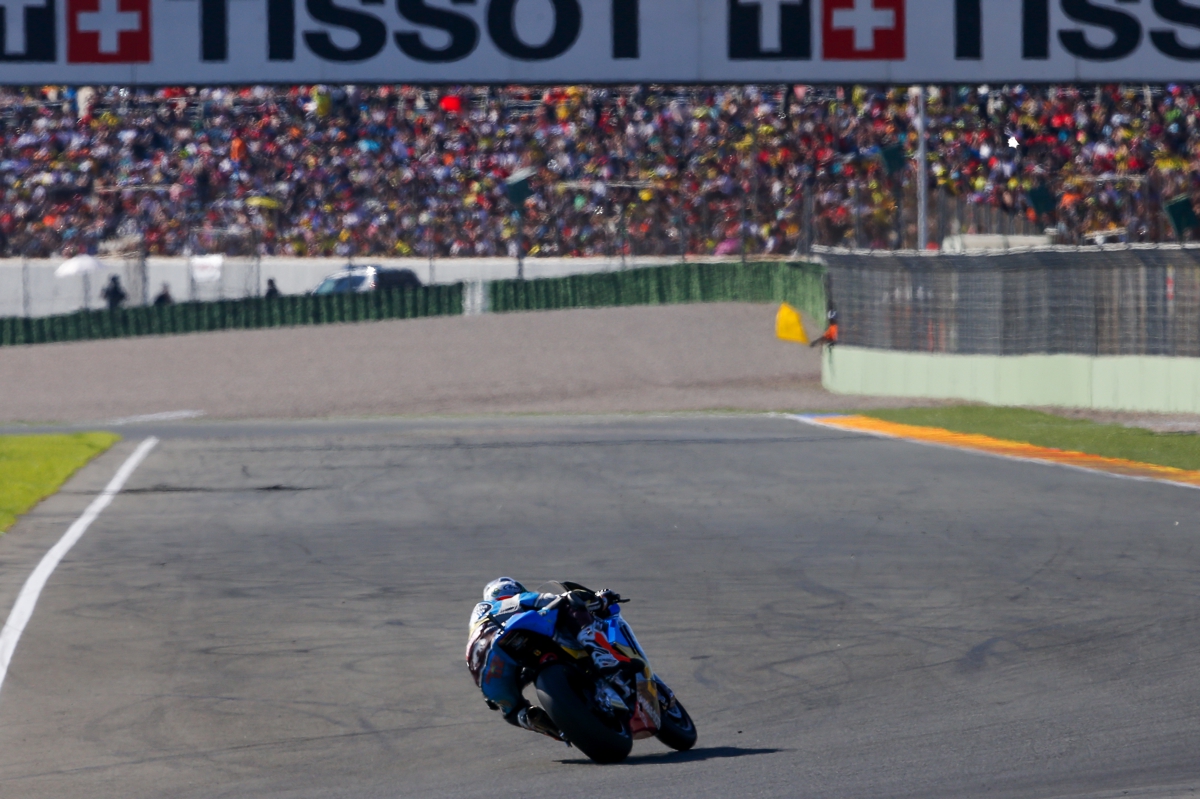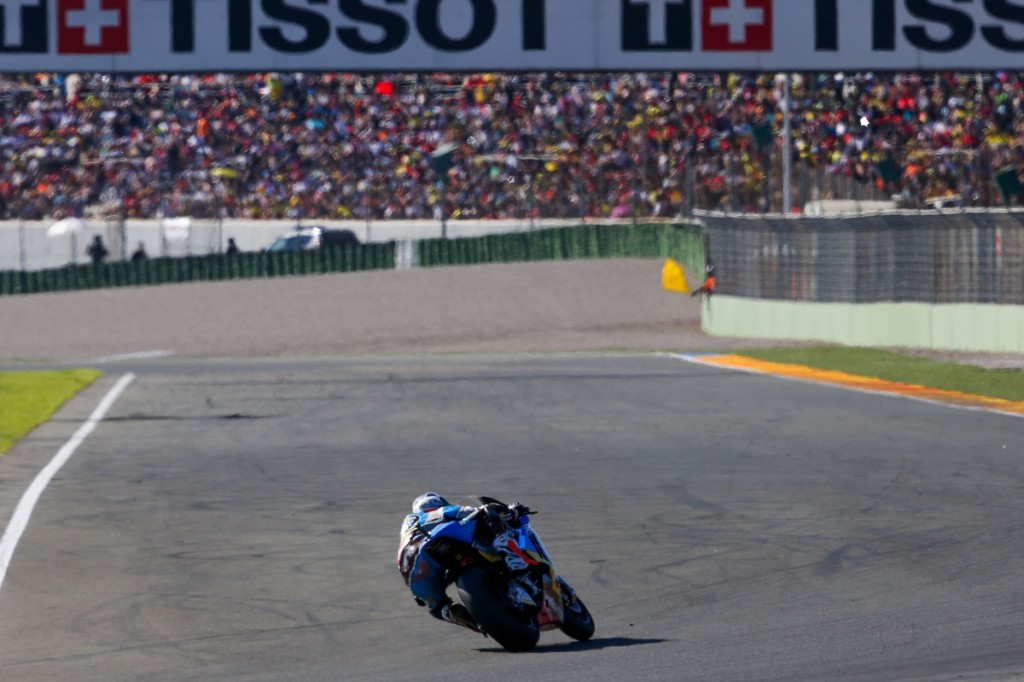 Putting his recent injury behind him, Tito was able to clinch his final Moto2 race win after a thrilling and drama-filled race that was red-flagged in the opening laps following a multi-bike pile up in Turn 2. The race re-started and ran for 18 laps, with Rabat putting on a masterclass to clinch victory ahead of compatriot Alex Rins in second and Swiss rider Thomas Luthi in third.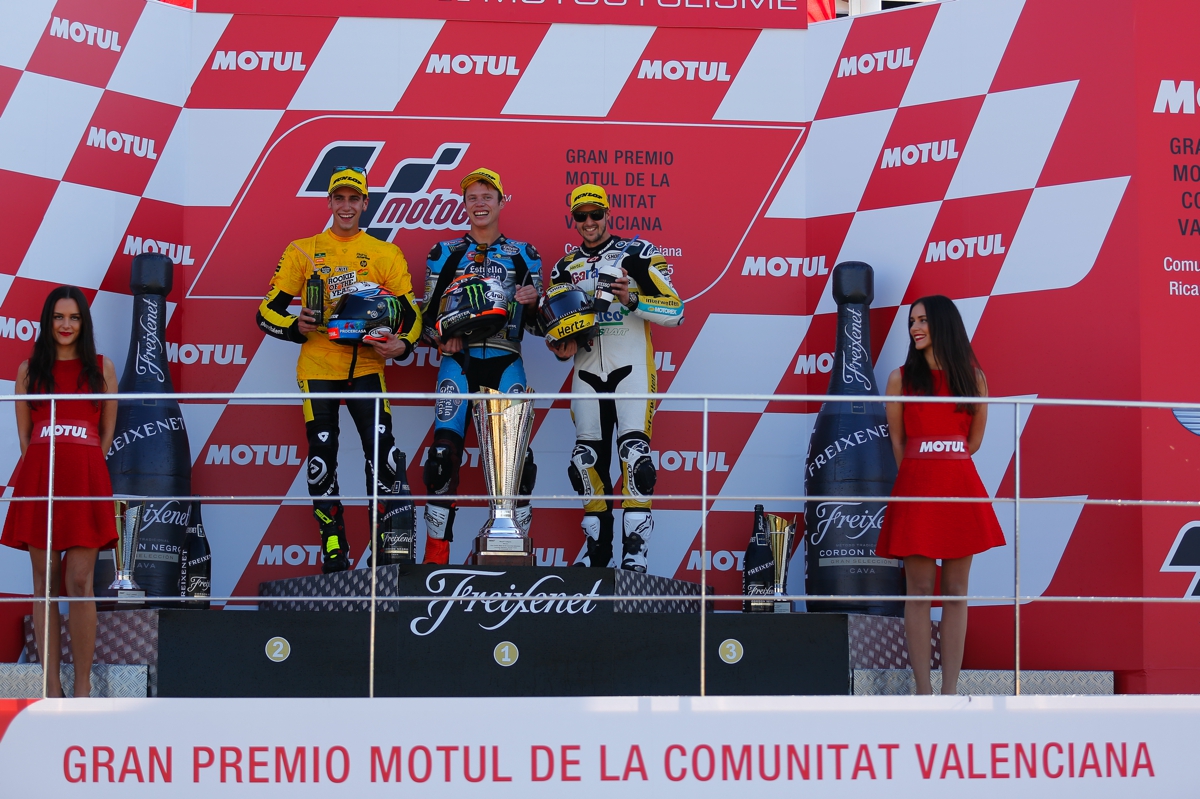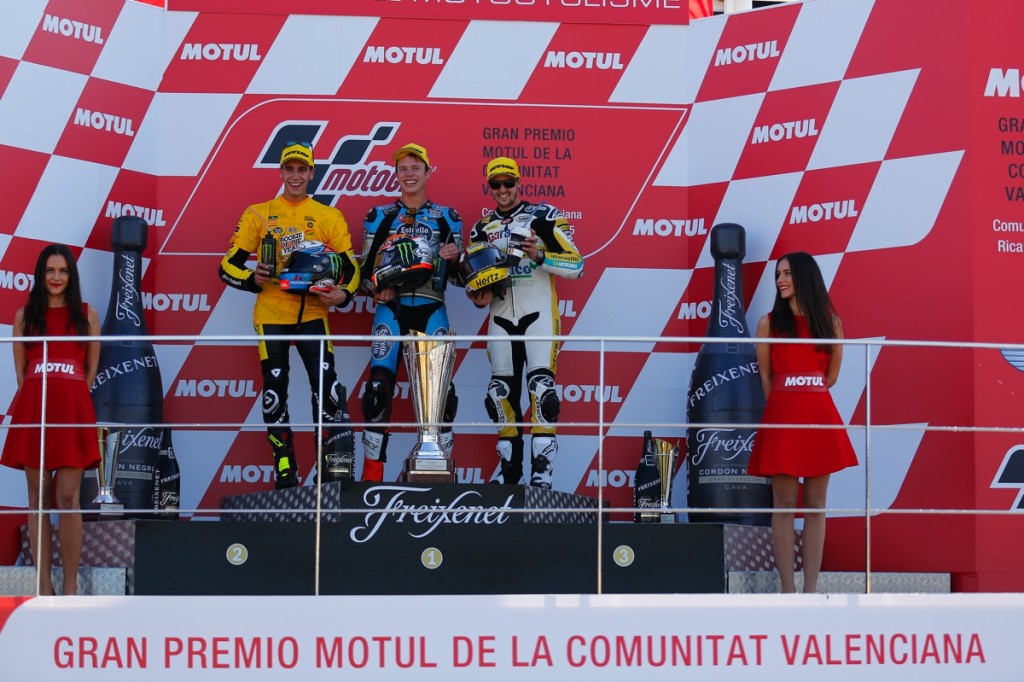 Rabat ends the 2015 Moto2 season ranking in third overall after collecting 231 points before moving up into the MotoGP class next year. Ahead of him in second is Rins who collected 234 points whilst champion Zarco leads the standings with a comfortable lead after collecting a total of 352 points.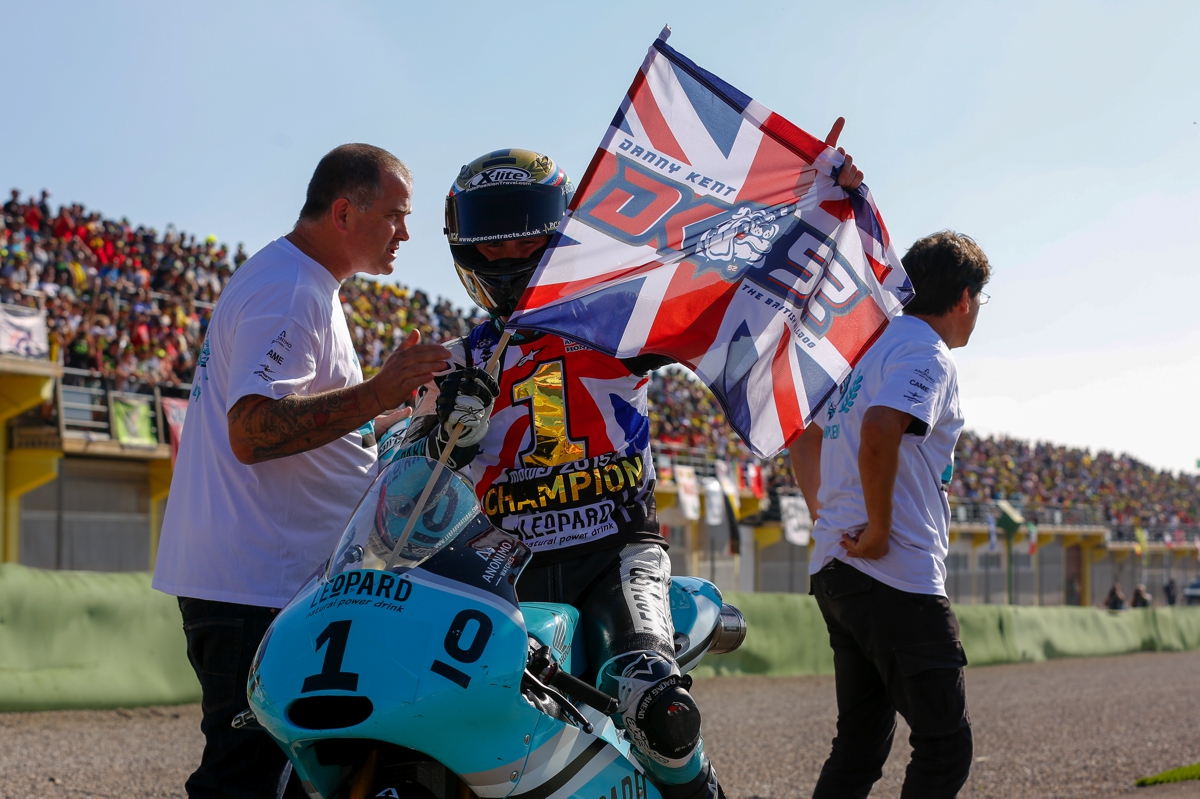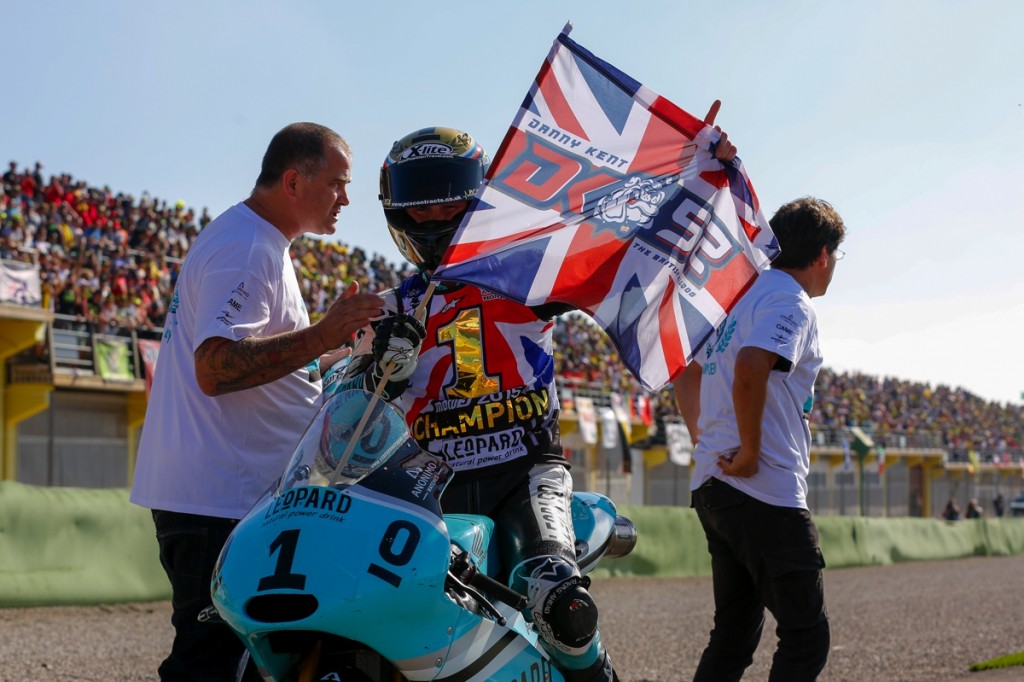 In the Moto3 class, the title would be decided down to the wire. All British rider Danny Kent needed to do was to score two points to secure the title. If Kent failed to do so, then title rival Miguel Oliveira would clinch the title if he scored the full 25 points from winning the race.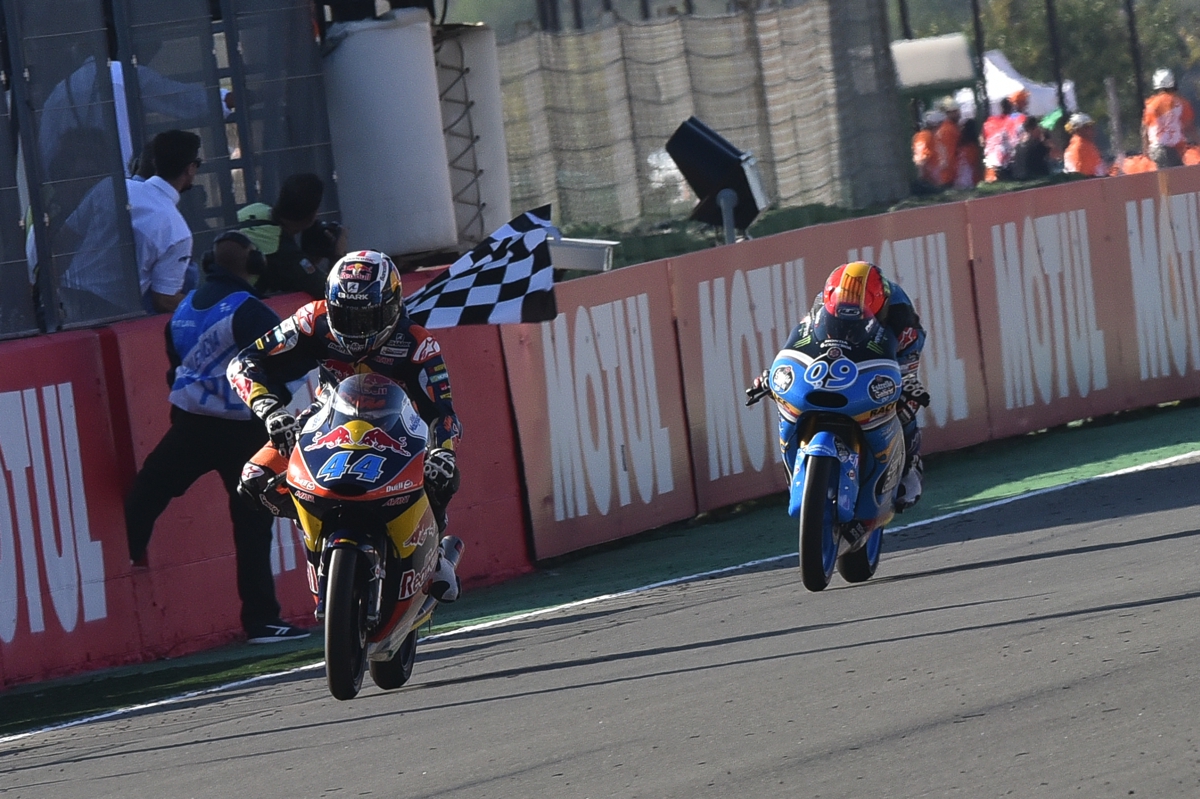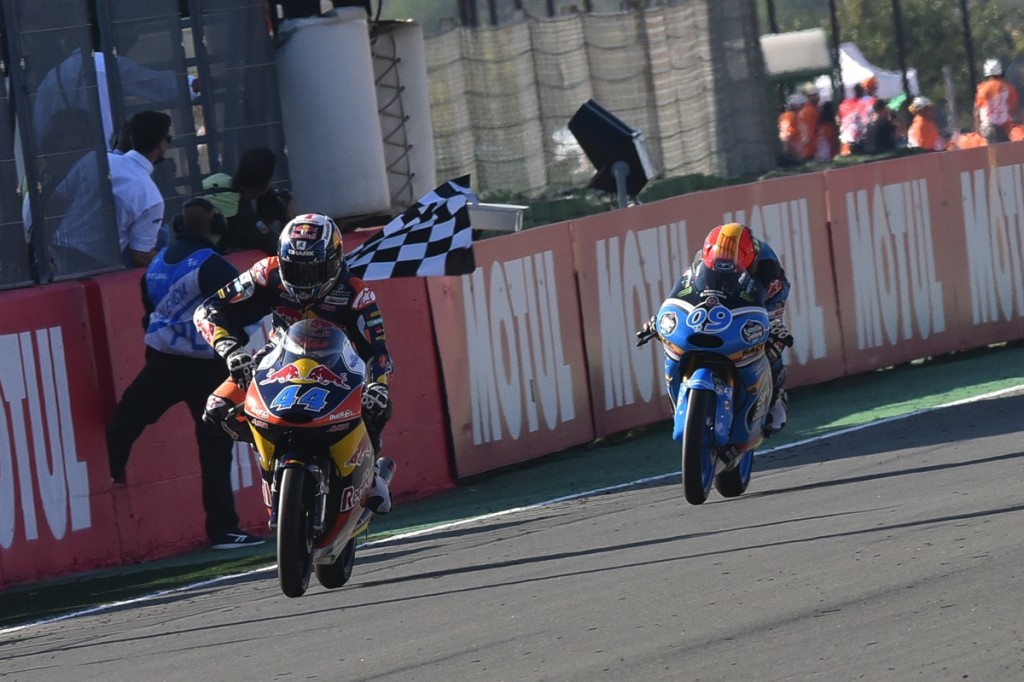 Portugal native Oliveira put on a stellar display of his race craft by winning the race, but alas, Kent's ninth place finish was enough to see him crowned as the 2015 World Moto3 Champion. Kent has gone into the record books as the first British rider to win a world title in any of the three classes since the legendary Barry Sheene who last won the 500cc title in 1977.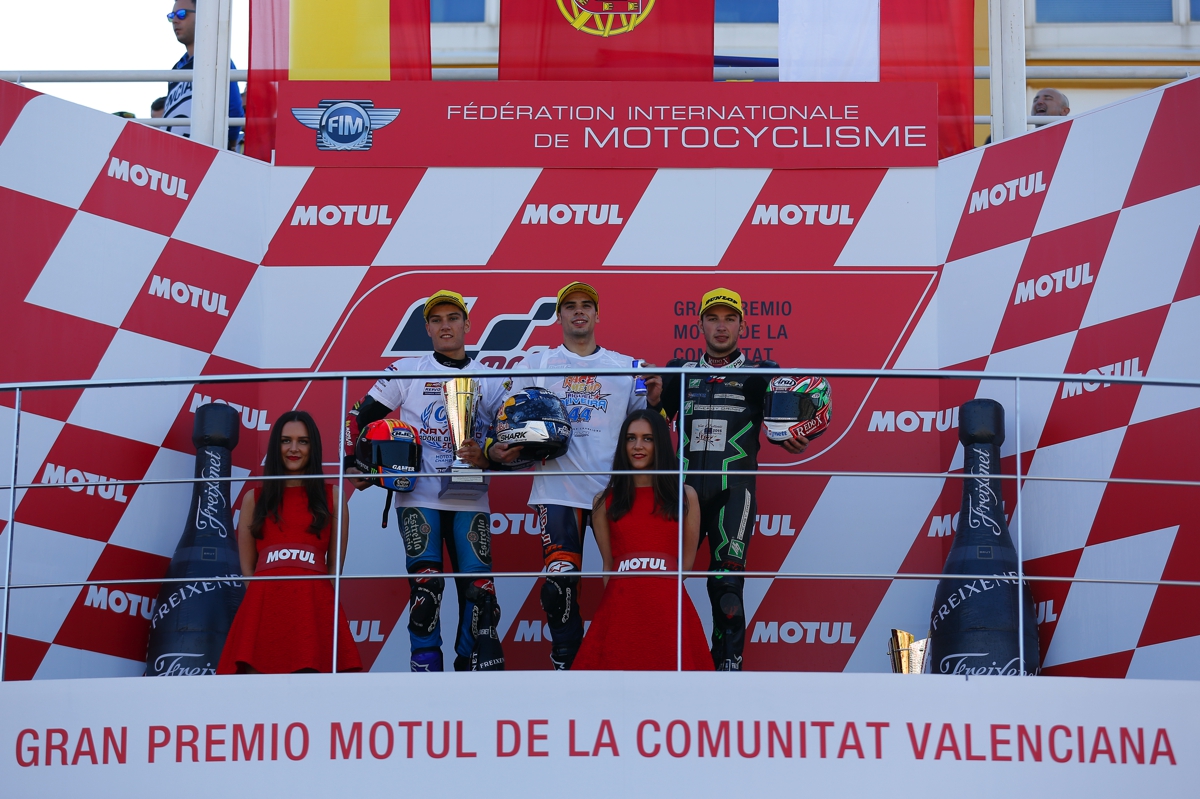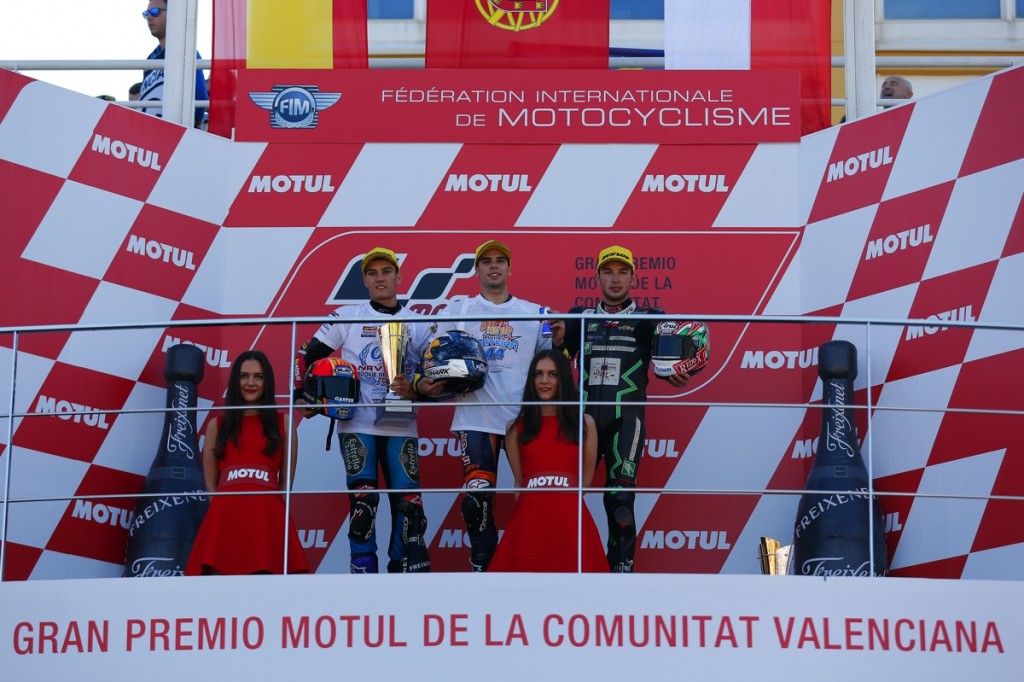 Just six points separated Kent's score 260 points against Oliveira's haul of 254 points whilst Italian Enea Bastianini ranks third with 207 points.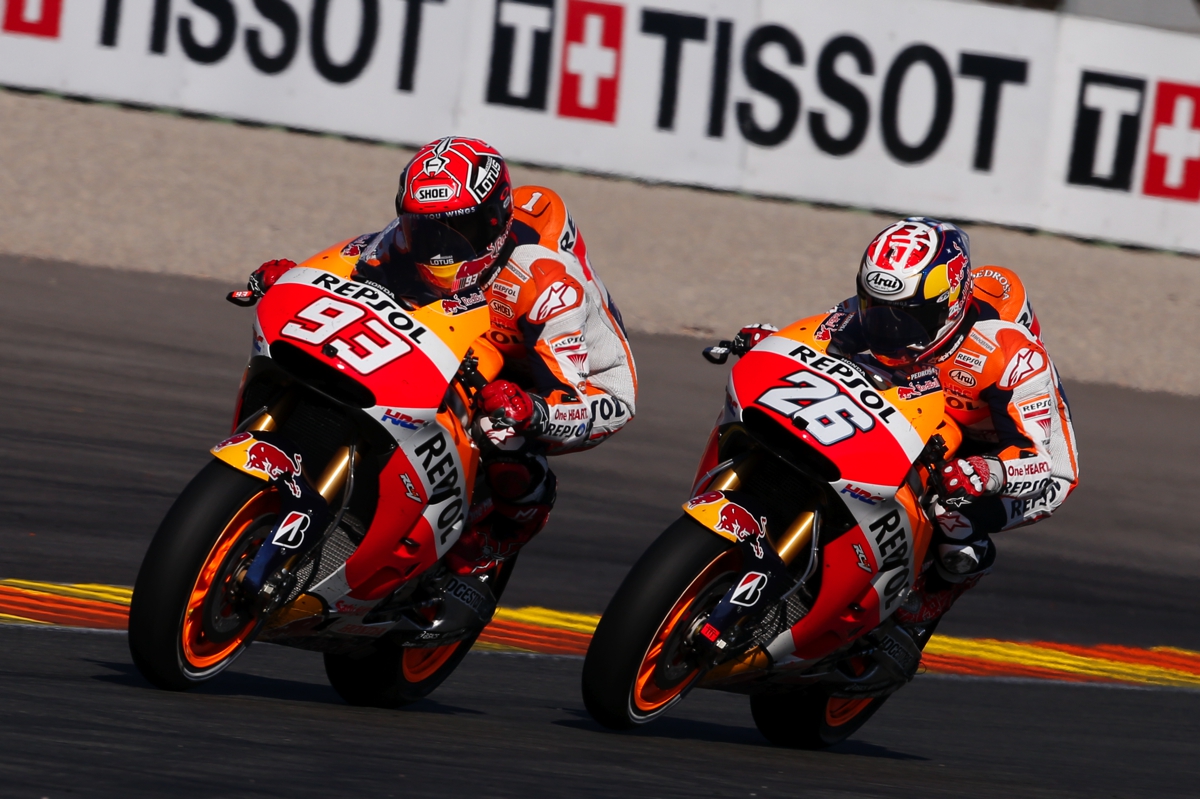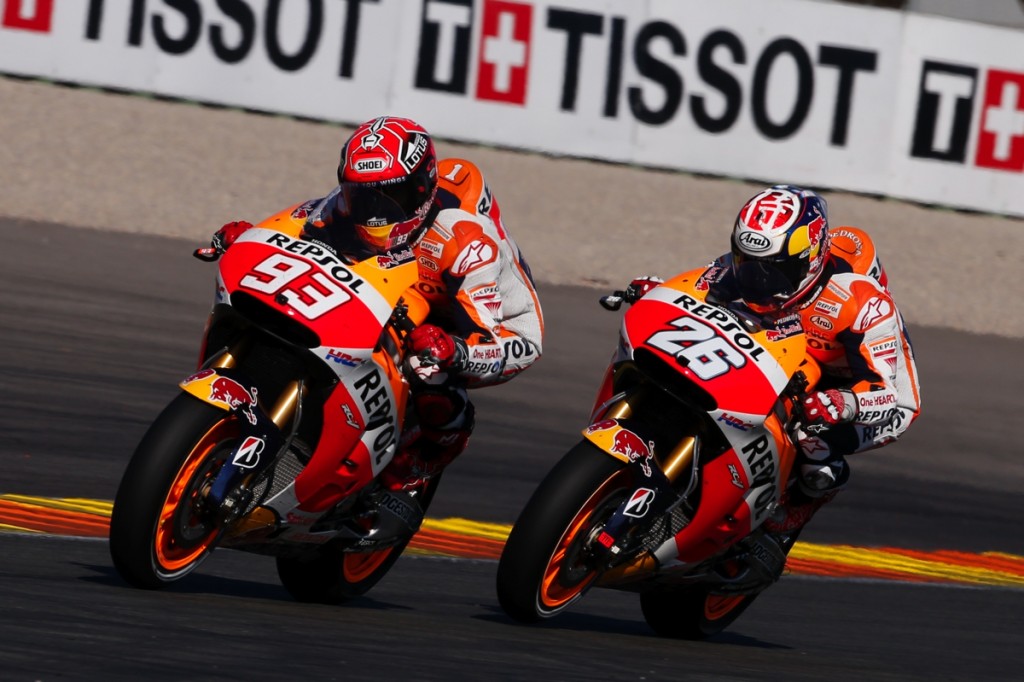 Of course, all eyes were on the weekend's much talked about premier MotoGP class finale race. Following the controversial Sepang Clash with Marc Marquez, championship leader Valentino Rossi had to start from the back of the grid with the slimmest of margins ahead of teammate and rival Jorge Lorenzo.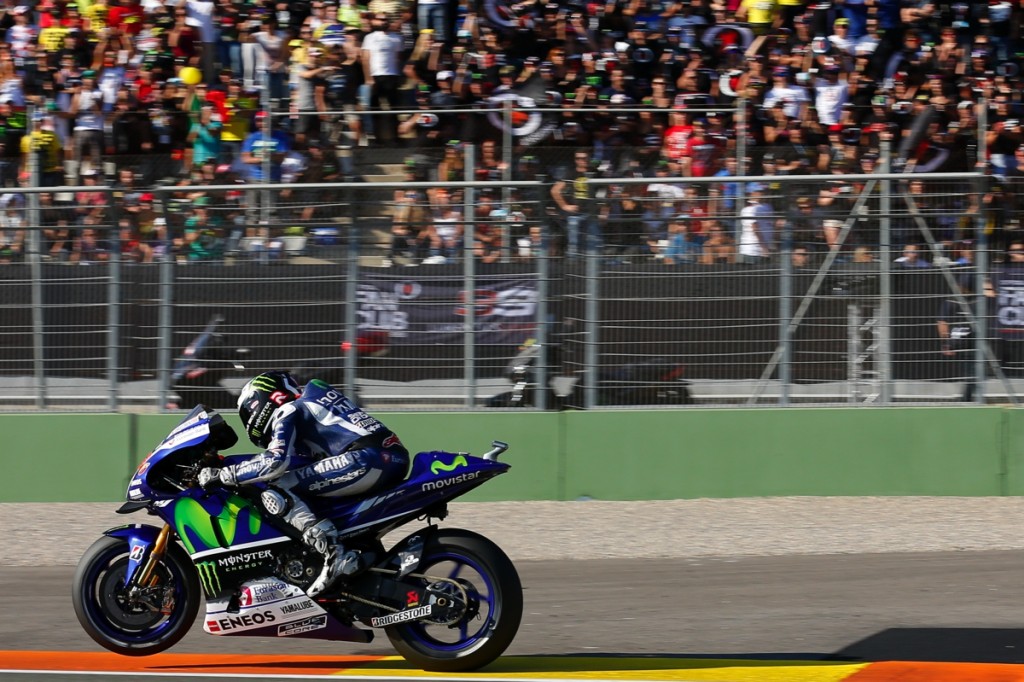 Nevertheless, the sold-out crowd in Valencia witnessed perhaps one of the finest moments from the living Italian riding legend as he picked off the grid one by one, lap by lap. Rossi could only settle with a fourth place finish by the day's end, but it was clear he was the people's champion thanks to his unrivalled race performance.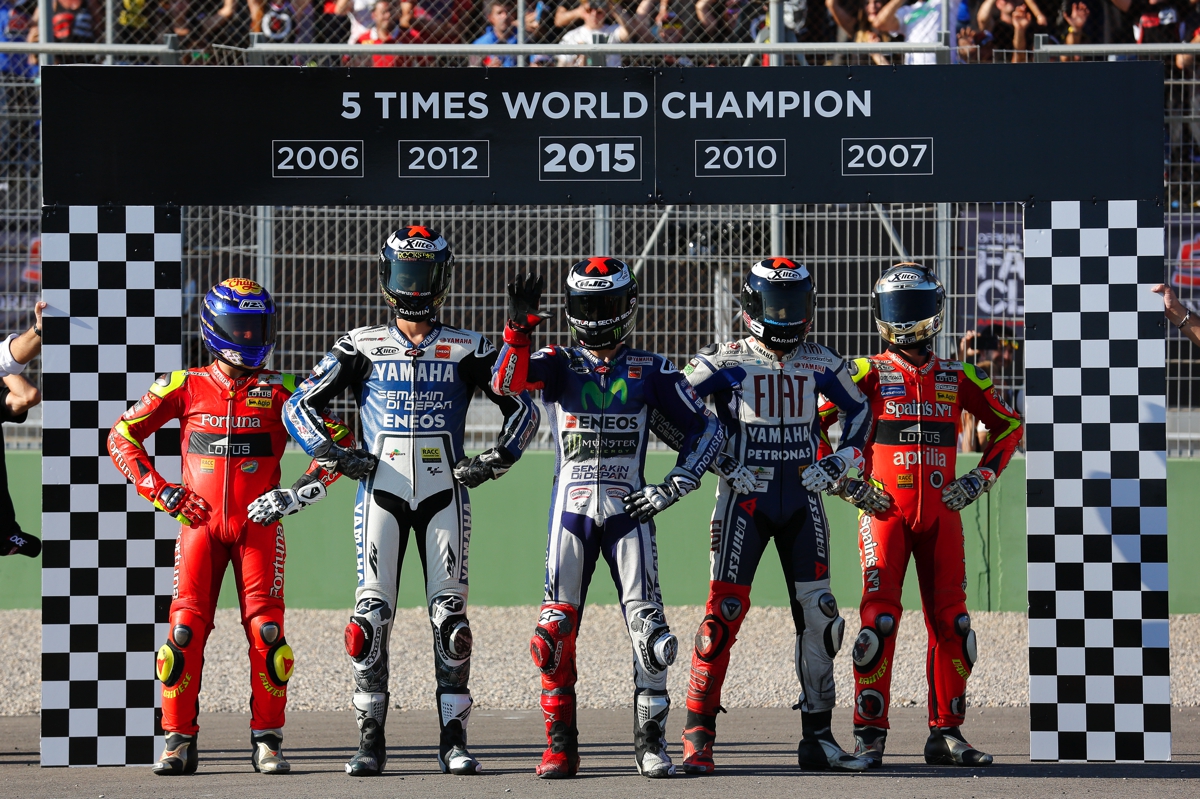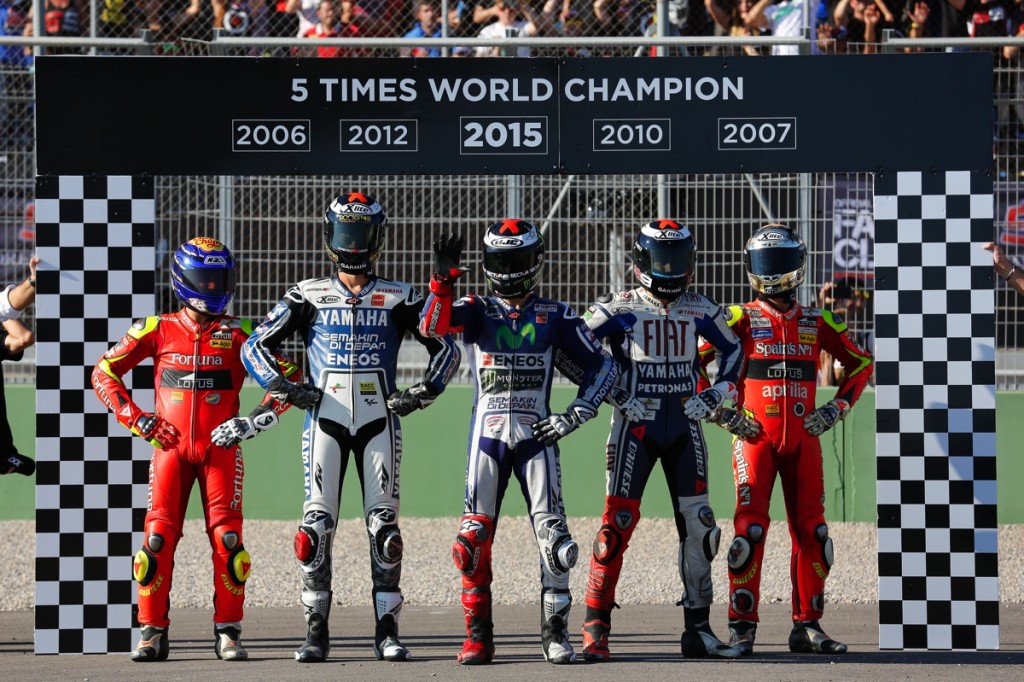 The weekend undoubtedly belonged to home hero Jorge Lorenzo. Astride the number 99 Yamaha, Lorenzo already had the advantage by starting in pole position ahead of the Honda duo of Marquez and Dani Pedrosa in second and third respectively. All Lorenzo had to do was defend himself from both his Honda-powered compatriots to claim victory and the title.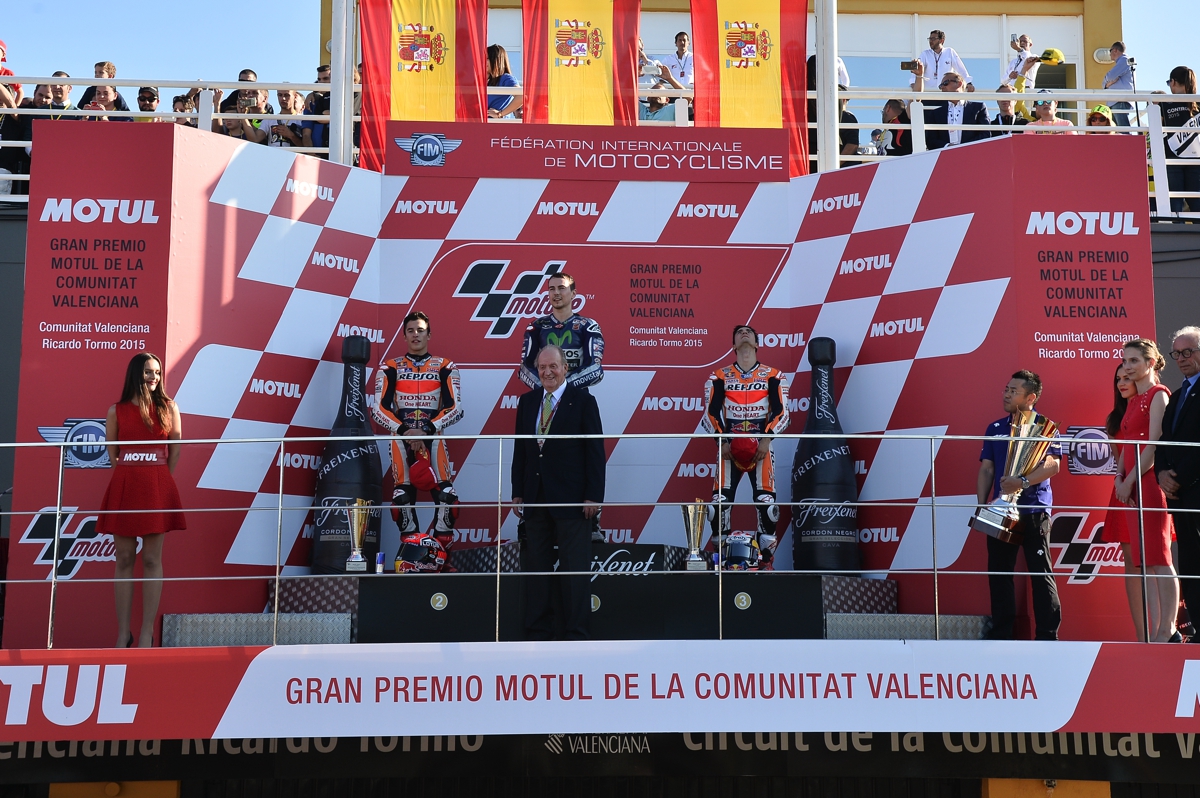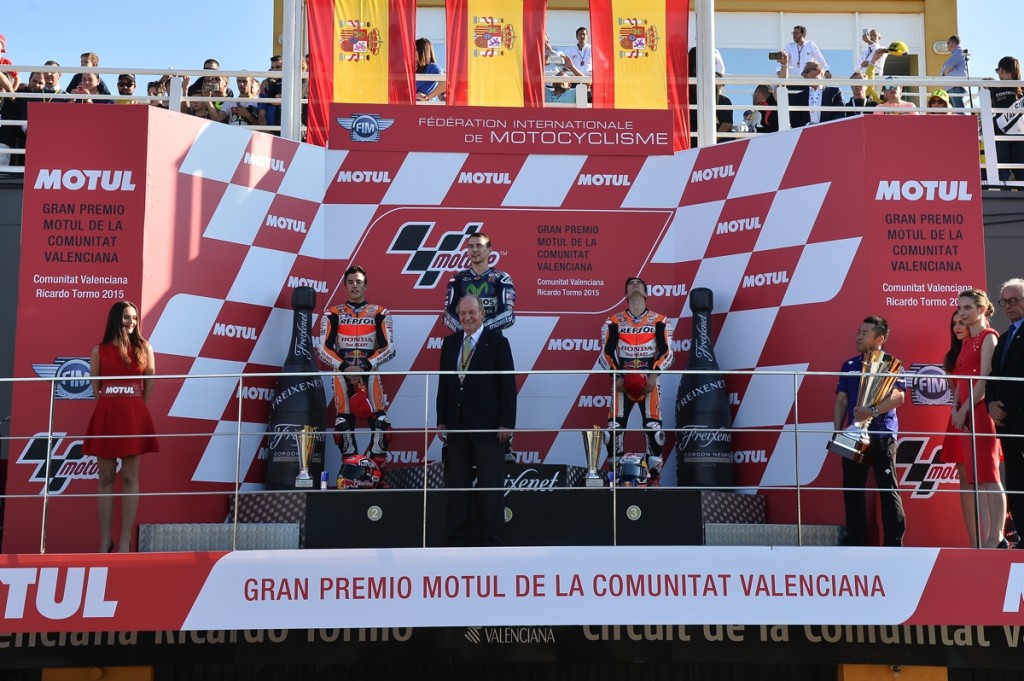 Despite a late-stage charge from both Marquez and Pedrosa, Lorenzo's lead remained unchallenged all race long. With Rossi settling for fourth position, Lorenzo took his third MotoGP title in his career with the race win in front of his home crowd.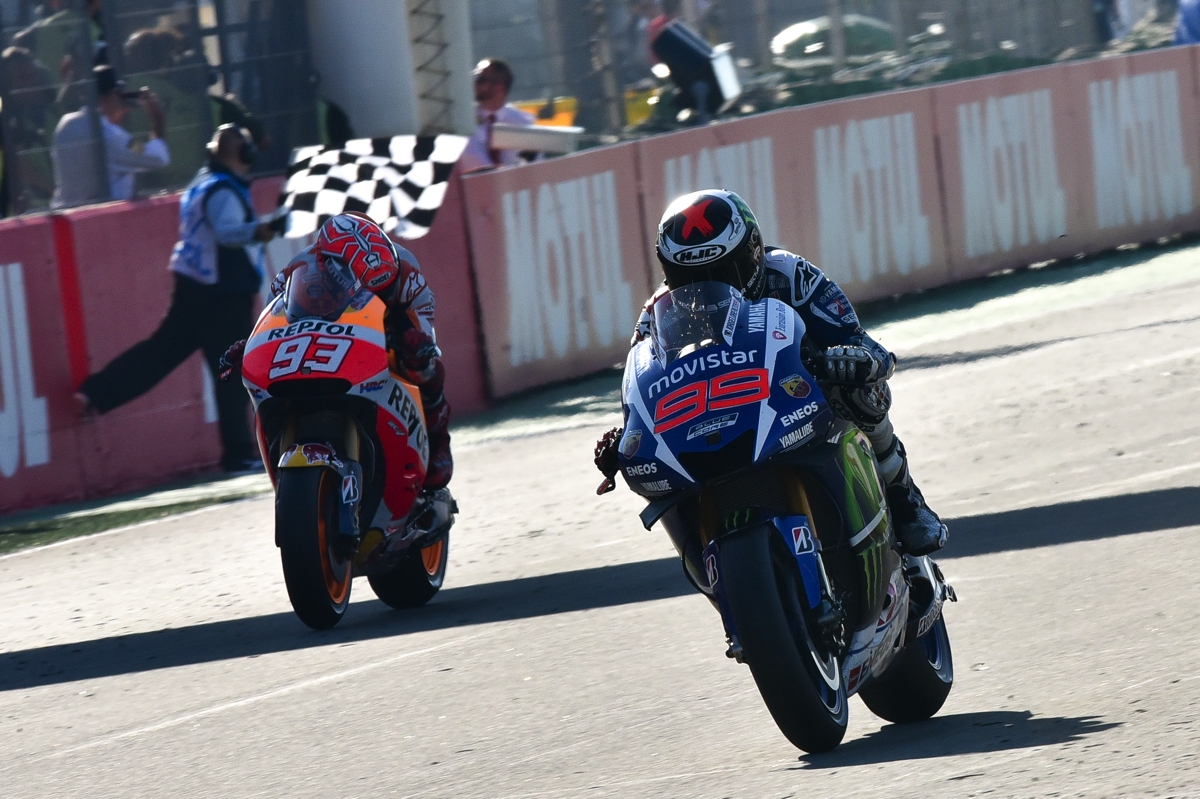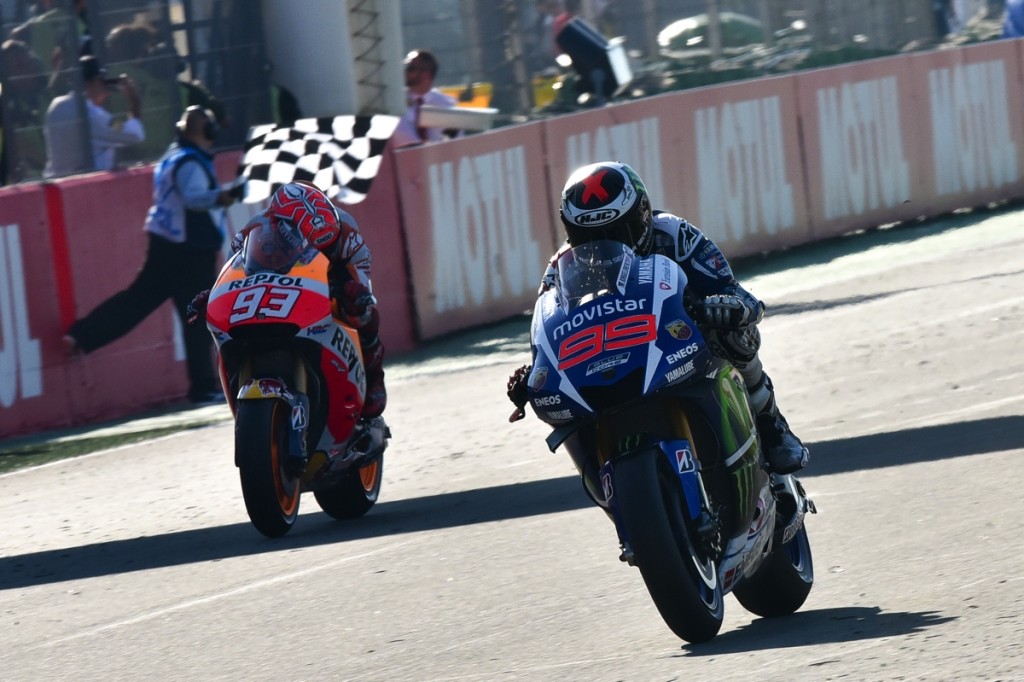 Just five points separated Lorenzo in first with 330 points from Rossi in second with his score of 325 points. Ousted world champion Marc Marquez, on the other hand ends the season in third with his haul of 242 points ahead of teammate Dani Pedrosa in fourth with his total haul of 206 points.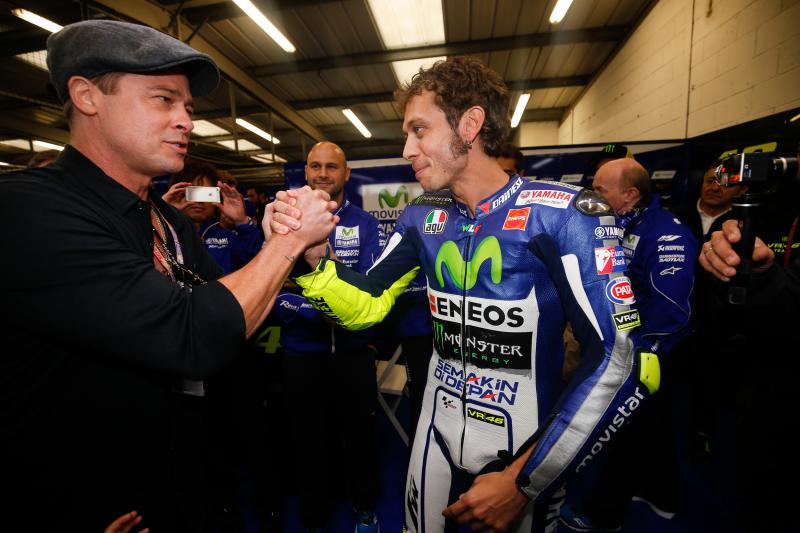 Though his tenth world title slipped away from him, Rossi remained upbeat and confident with his result. Surely, his stellar race performance has silenced both critics and doubters on whether he was deserving of the title following the incident in Sepang that has marred what has been a stellar year for the Italian.
Images: Dorna Sport / MotoGP.com