Reigning MotoGP world champion Jorge Lorenzo officially signs with Shark Helmets brand from 2016 season onwards.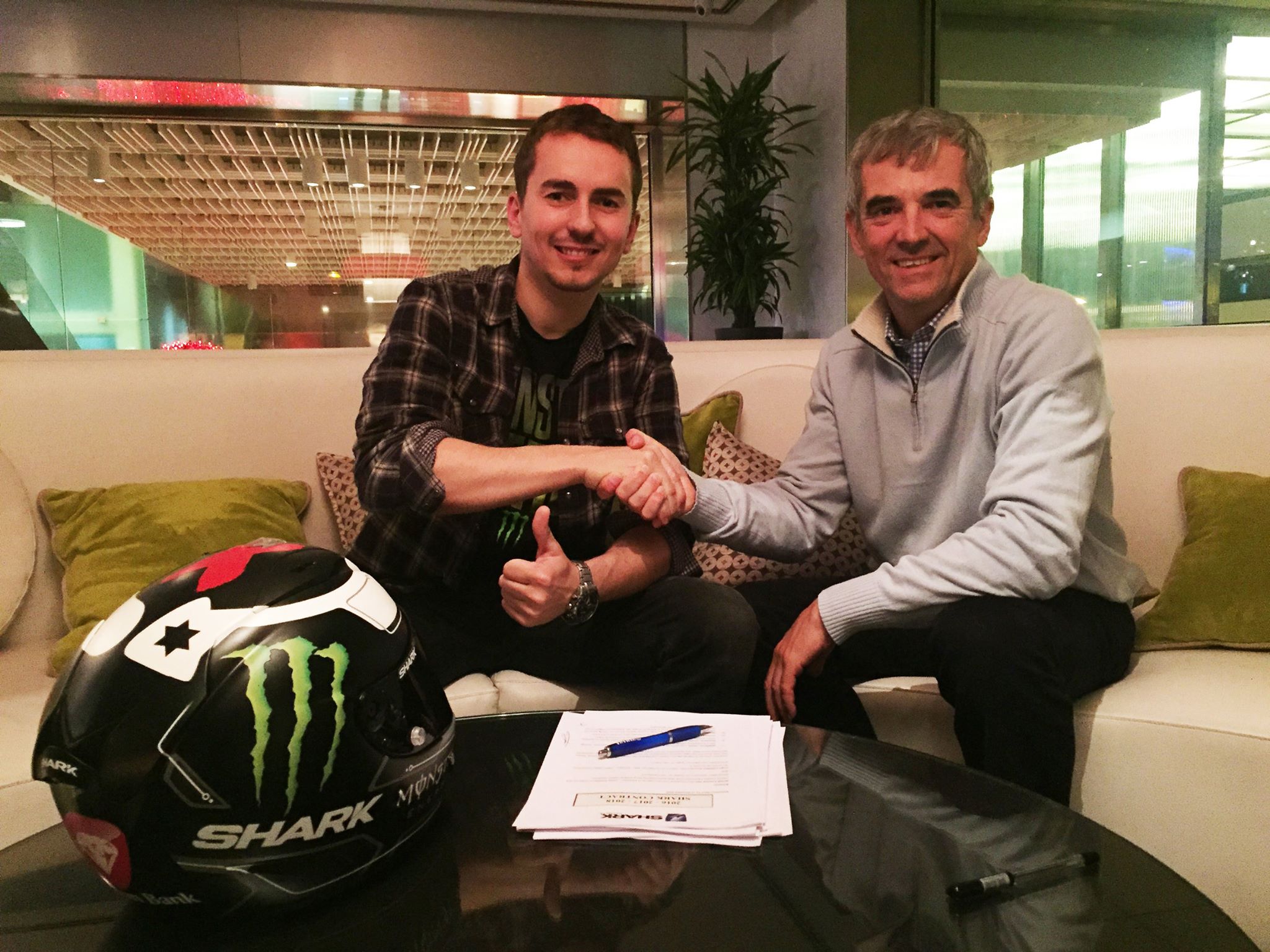 The reigning MotoGP world champion, Jorge Lorenzo, will enter the 2016 season sporting new headgear. The 28-year-old Spanish rider has signed a three-year contract with acclaimed French brand Shark Helmets, with the upcoming pre-season tests in Sepang being his first outing donning the brand's gear.
Very happy to sign with @shark_helmets! It's an exciting challenge, and together, we will form a great team! pic.twitter.com/iwPUX7C9tg

— Jorge Lorenzo (@lorenzo99) January 4, 2016
The confirmed deal was first announced earlier today via Jorge Lorenzo's official website and social media pages, followed shortly after by a communiqué released by Shark Helmets of France.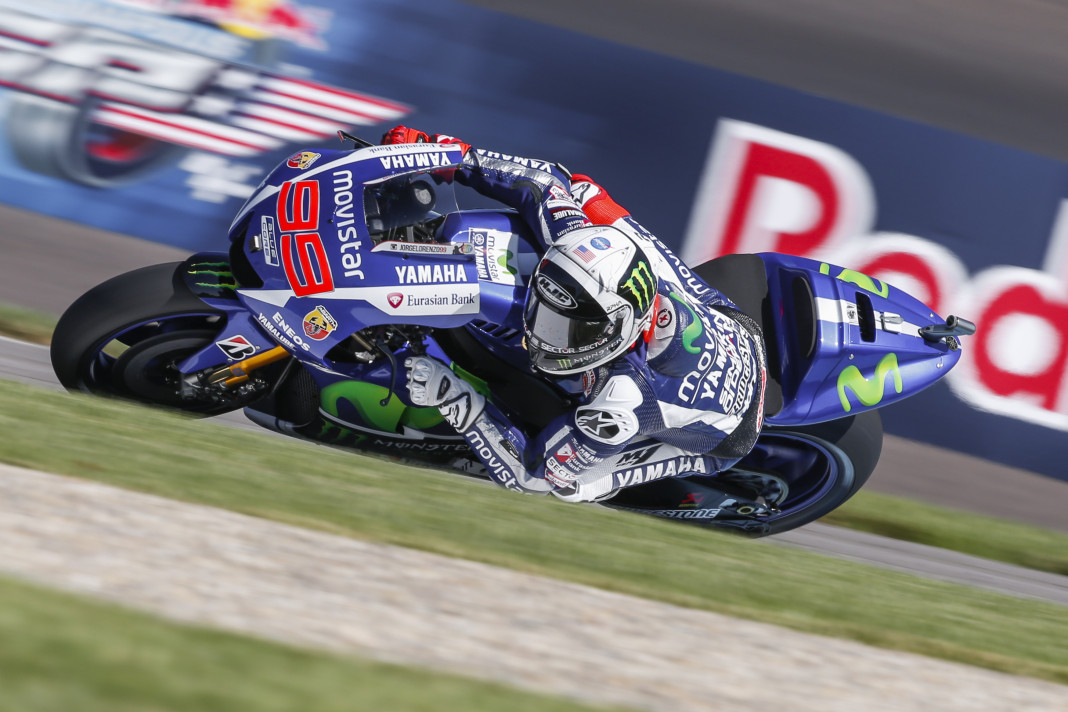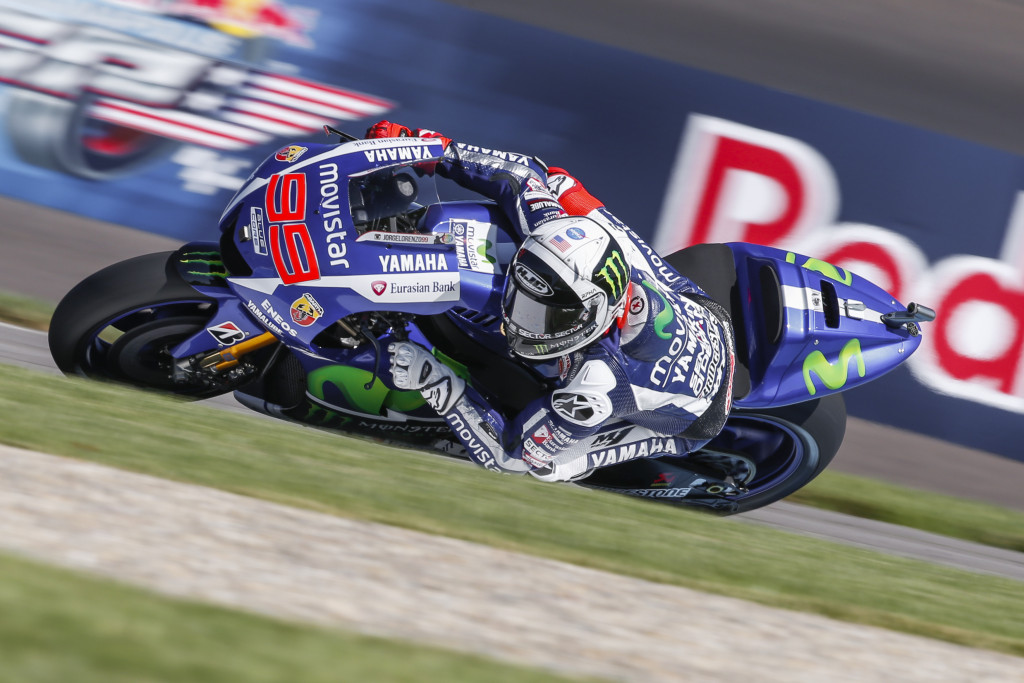 The new deal between Lorenzo and Shark entails to what many have long suspected. Cracks began appear between the Movistar Yamaha Factory Racing Team rider and his previous helmet sponsor, HJC, during the 2015 season. Two incidents stand out the most, the first of which occurred during the Qatar season-opener, followed by the second incident during the 2015 British GP.
This new three-year deal with Shark has effectively closed the saga between Lorenzo and HJC after their falling-out in 2015. Despite changing brands, it is likely that Lorenzo will retain the same helmet design with his new Shark lids in the 2016 season.
Lorenzo will be donning the Shark Helmet's brand range-topping Race-R PRO helmet throughout 2016.
Shortly after signing the deal, both Lorenzo and Shark Helmets chairman Patrick Francois expressed their delight and optimism. Lorenzo states:
"I am very proud to be tackling the forthcoming seasons with such a prestigious brand as Shark, which has a long history in MotoGP. For me, this represents a most exciting challenge and I am quite sure that, together, we will form a great team. I really hope that I can reward all this confidence they have placed in me with some major successes."
Shark's Patrick Francois further added:
"We are very proud of the trust that Jorge Lorenzo has placed in our brand and in our helmets by joining the SHARK Racing Team for the forthcoming seasons of MotoGP. Having the chance to work with such a high-level experienced rider is a real opportunity for our brand, as his skills will enable us to push back the technical boundaries of our products. Jorge is aware that thanks to our leading position in the market for motorcycle equipment, we will be applying all our knowhow and expertise to every race in order to support him and fulfil all his expectations. We are certain that the quality of our products will meet with his full satisfaction and that this partnership will lead us all onward to resounding victories during the seasons to come!"
Source: Shark Helmets and Jorge Lorenzo official page
Featured image: MotoGP