Ending weeks of speculations and guesses, 27-year-old British rider Cal Crutchlow will take up Nicky Hayden's seat in the Ducati Corse factory team for the 2014 season.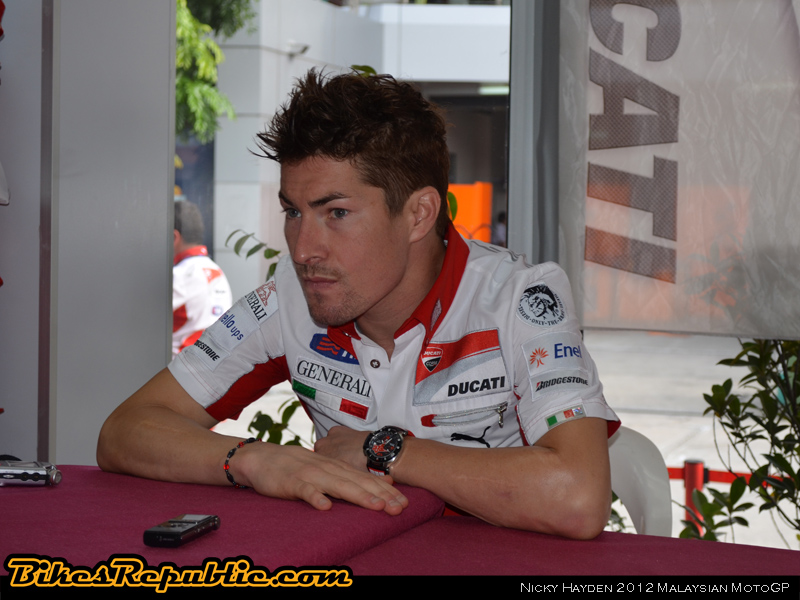 After announcing his exit from Ducati Corse, 32-year-old Hayden has not confirmed where and what he will be competing in next, but The Kentucky Kid did mention that he had "some options that are interesting." Rumours suggest that the 2006 world champion could be offered a seat in Honda's racing camp, but no confirmation to this just yet. With MotoGP rules allowing factory teams to expand up to four riders next season, there is still an outside chance that The Kentucky Kid would continue in the sport next season.
Crutchlow on the other hand will begin racing alongside Italian rider Andrea Dovizioso in the Ducati Corse team for the 2014 season. Cructhlow recently declined a lucrative contract offer from the Yamaha outfit that reportedly has a significant pay rise as well. The Brit however will remain at the Monster Yamaha Tech team for the remainder of this season.
With Crutchlow heading for the scarlet Italian racing outfit, Moto2 rider Pol Espargaro is expected to make the switch into MotoGP next season to take Crutchlow's place in the Monster Yamaha Tech garage. Pol will join alongside fellow Moto2 to MotoGP convert Bradley Smith.
Main image source: motogp.com