Teaming up with the German ADAC, our favourite Austrian orange-livried bikes brand KTM recently unveiled the RC390 Cup racer. The race bike gives us a hint of how the road-going version poised to debut before the year's end would look like.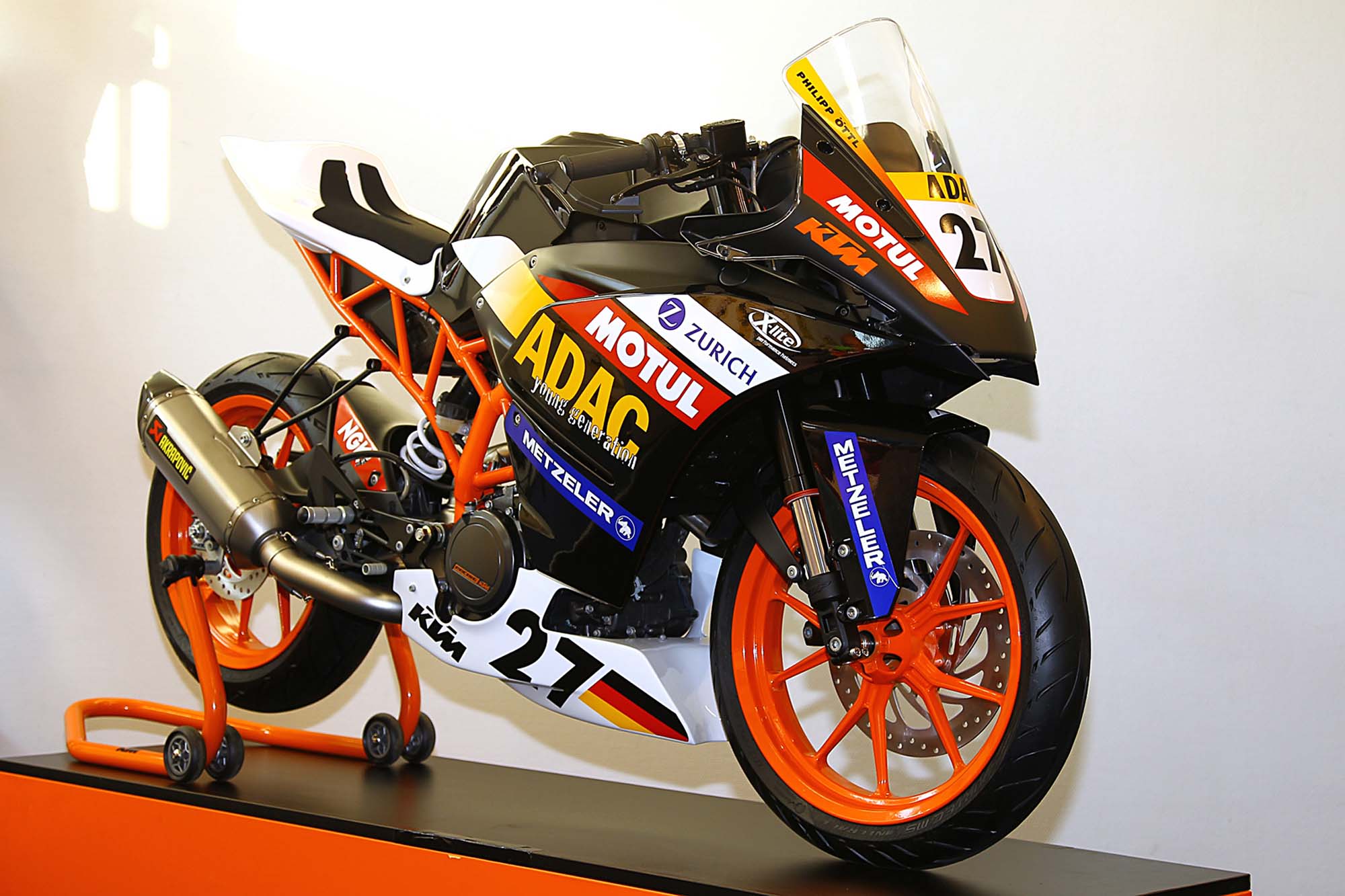 The RC390 Cup race bike was developed specifically for the ADAC Junior Cup powered by KTM series young rider development series. It is based on the RC390 Duke, retaining much of the naked street bike's characteristics. This includes the 375cc single cylinder engine developing 43bhp at 9,500RPM, frame, swingarm, brakes, and forks. The suspension system is kitted by WP, and the race bike comes with an RC8-style full fairing, as well as low clip ons and rear-rest.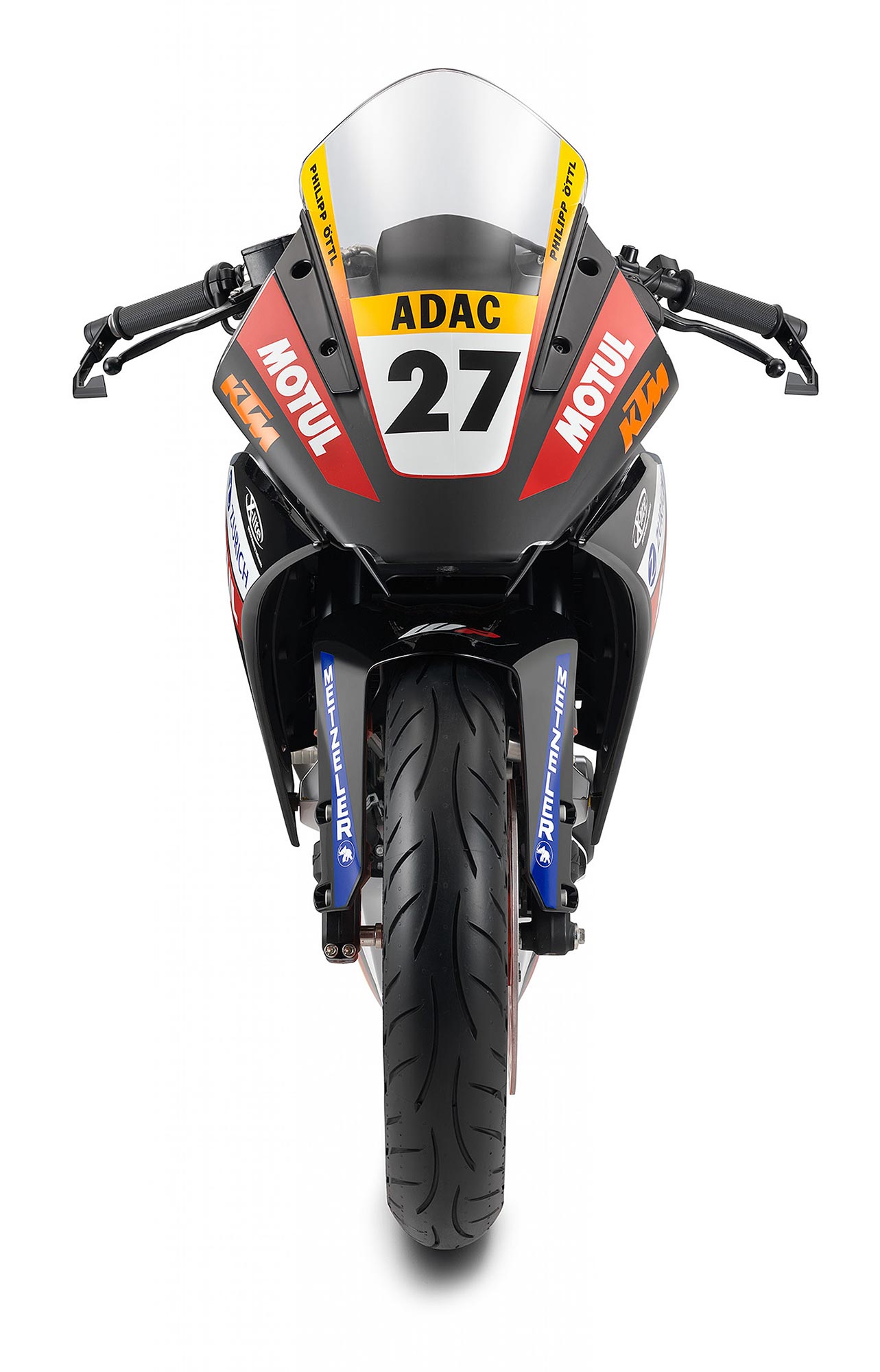 Despite the full fairing, KTM states that the race bike weighs similarly to the Duke 390's 139kg figure. To make it usable for short and tall riders, the RC390 Cup's seat is placed at a height of just 850mm. Other notable highlights include the Akrapovic race exhaust you can see in the images we have provided.
What is very important about this revelation is the fact that it gives us a very clear hint of what the road-going version of the RC390 will look like. This race bike is, essentially, a full-faired Duke 390 stripped of its mandatory front and rear lights, side mirrors, and street legal exhaust. With the way things are looking on the Cup bike, we are pretty sure many of you would agree KTM is on the right path.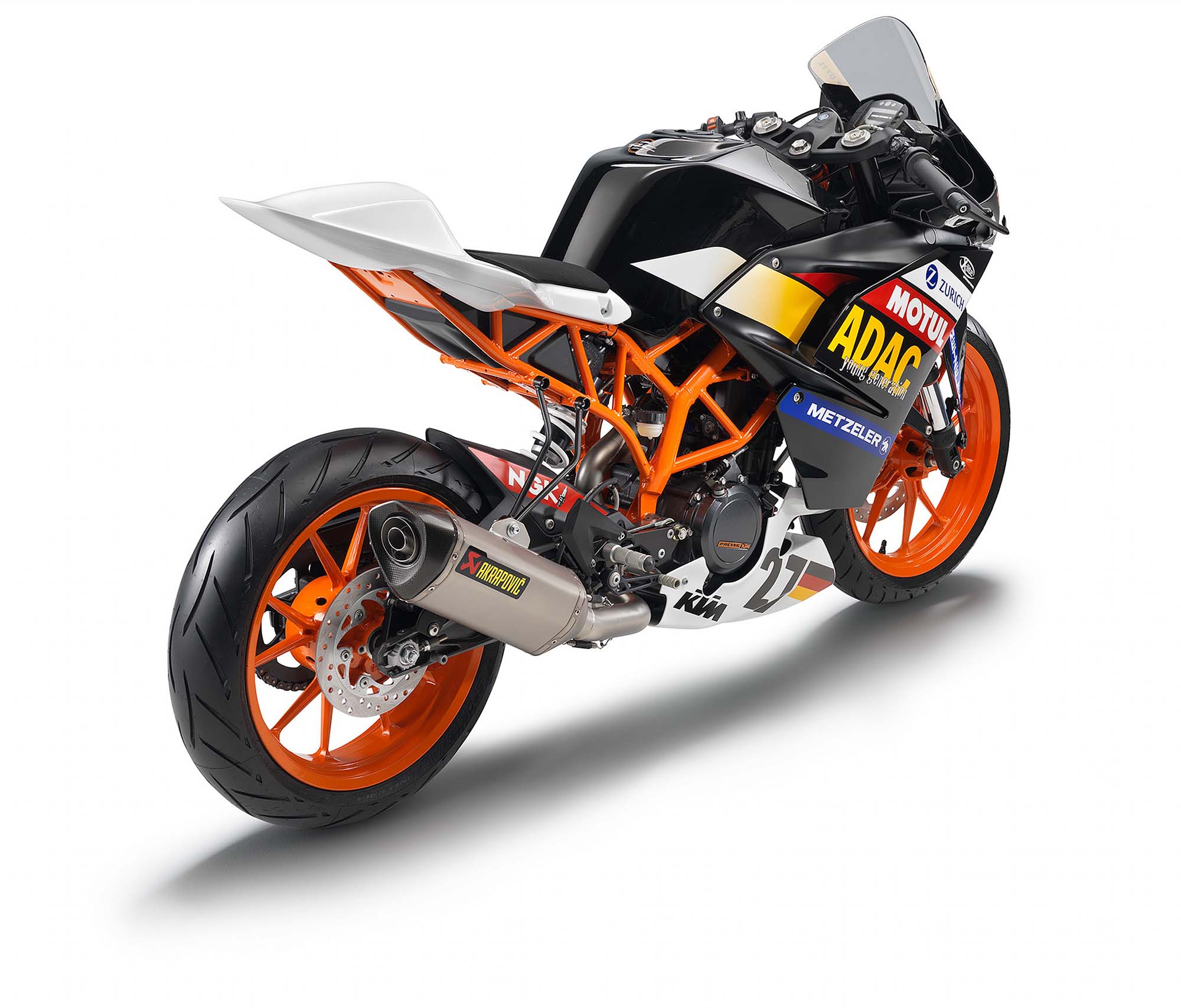 The road-going version of the RC390 Cup could let many of us relive the golden era of entry-level sports bikes that are long gone such as the Suzuki RGV 250 and the Kawasaki KR-1S. In today's standards, many reckon the production RC390 will likely rival against the Kawasaki Ninja 300, and the Honda CBR500R in most markets abroad. Also, many expect that the street bike would not stray too far away from the Duke 390's current starting price as well.