Kawasaki Motors Malaysia (KMSB) has officially launched the Kawasaki Road Safety Campaign 2018 earlier today.
This is the third year running KMSB has organised it at the Sungai Besi Toll Plaza to increase awareness on road safety.
All motorcyclists can get their bikes checked absolutely free no matter type or brand.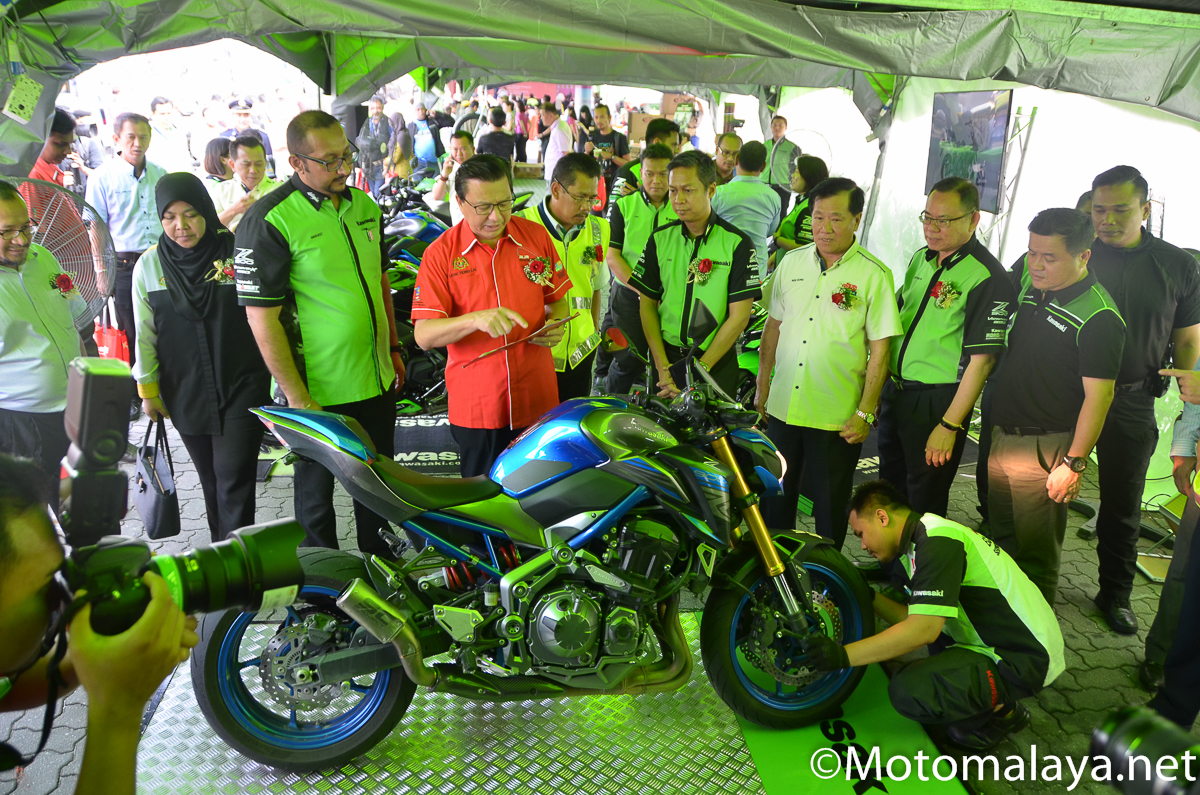 Kawasaki Motors Malaysia (KMSB) has officially launched the 2018 Kawasaki Road Safety Campaign earlier today. The road safety campaign is held as part of the KMSB's Corporate Social Responsibility (CSR) program to raised road safety awareness ahead of the Chinese New Year holiday.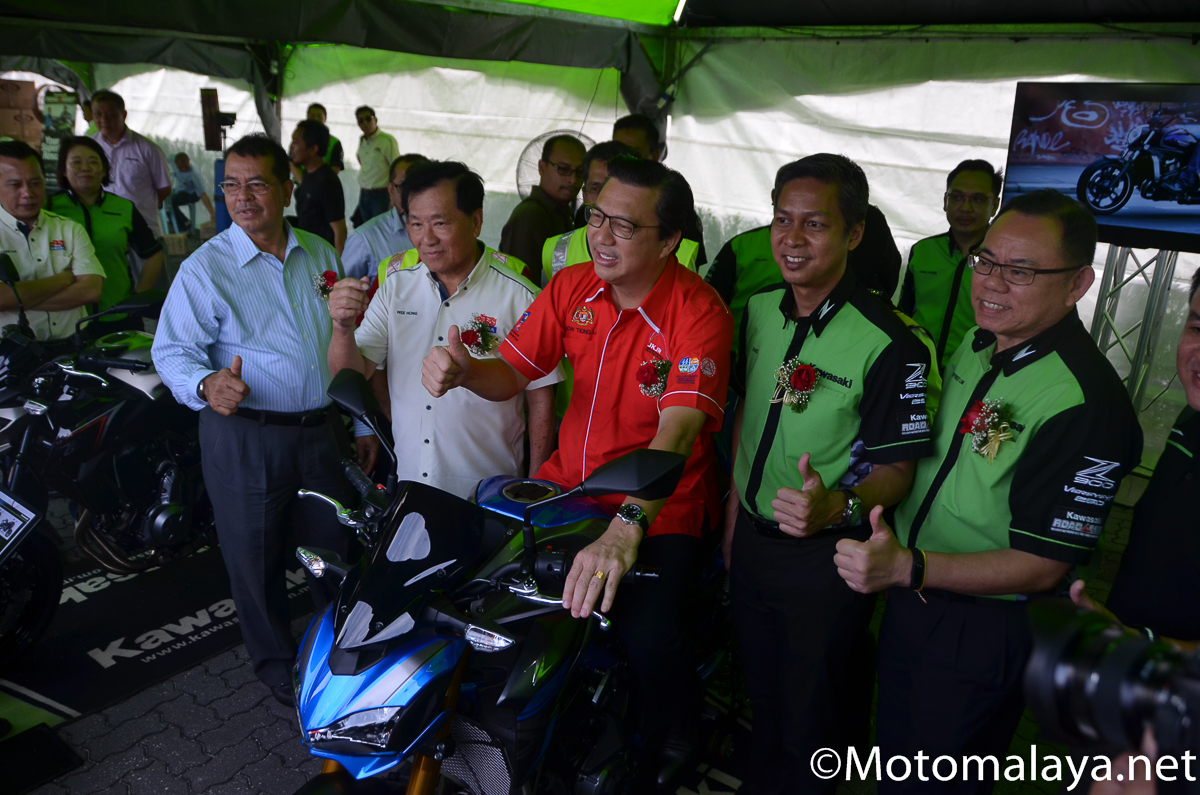 Officially launched by Malaysia's Minister of Transport, Dato' Sri Liow Tiong Lai, the campaign kicked off at 9am and will continue on until 6pm today. Held at the Sungai Besi Toll Plaza (Southbound), riders who ride all kinds of motorcycles can get their bikes checked by trained personnel from the Kawasaki Exclusive Service Centre. The 16-point check is free of charge.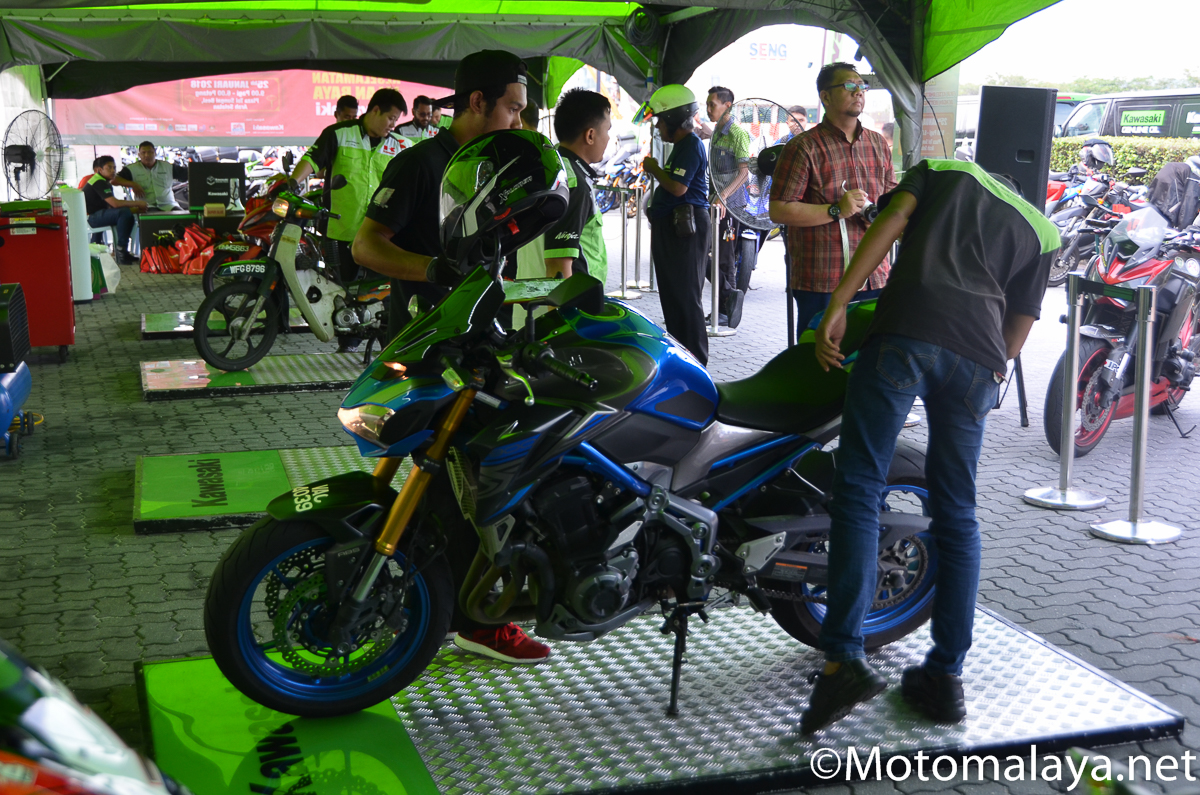 Those who register early got to take home brand new Swan helmets and high-visibility windbreakers courtesy of AEON Credit Services and Tokio Marine insurance. Together with the theme "Fikir keselamatan, tunggang dengan bertanggungjawab" or "Think safety, ride responsibly", KMSB together with its event partners joined in the program to promote awareness on road safety and proper bike maintenance.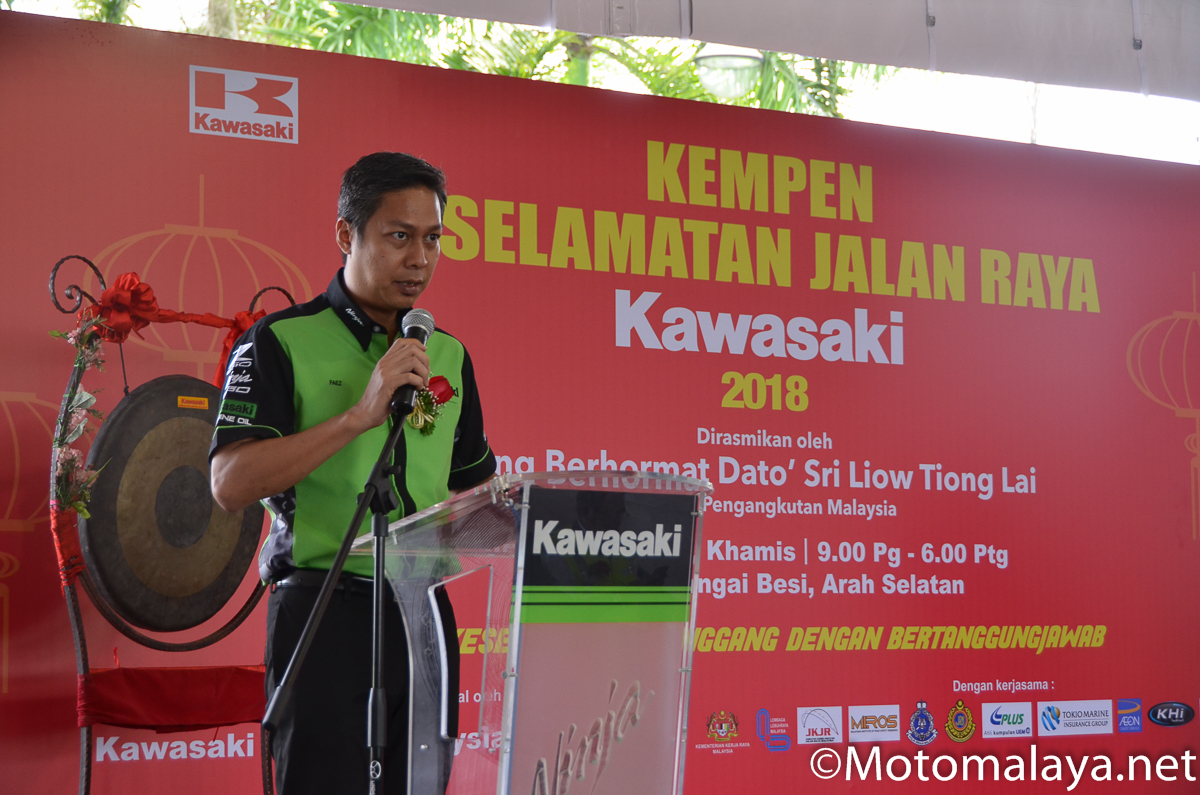 Present during the launch were the Malaysia Motorcycle and Scooter Dealers Association (MMSDA), YB. Dato' Jeffrey Lim, the General Manager and Director of Kawasaki Motors Malaysia and others respectively from JPJ, KKR, PLUS, PDRM, JKJR,  Tokio Marine Insurans (Malaysia) Berhad, AEON Credit Service, KHI Helmet, Bridgestone and more.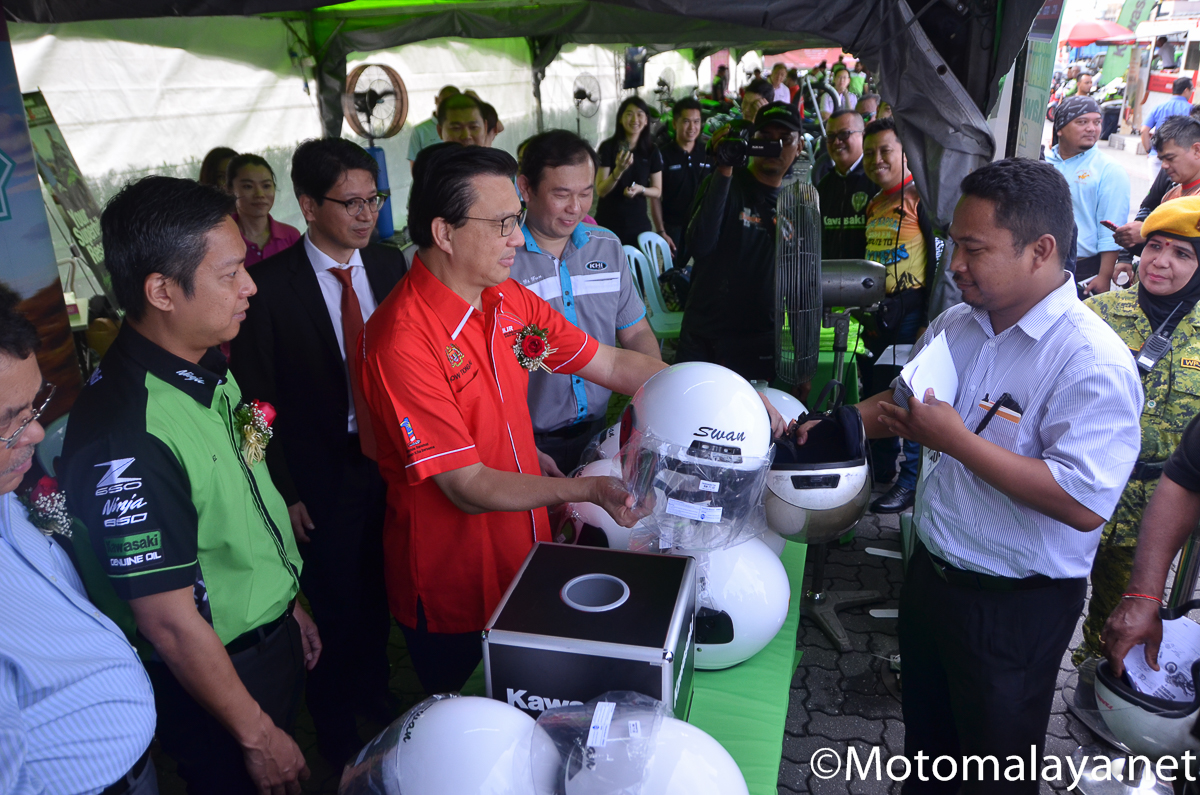 KMSB is aware that 63% of road accidents in the past 10 years involved motorcyclists which translate to about 40,609 cases. 80% of such accidents were caused by road user errors and carelessness. KMSB together with other participating bodies hope that the campaign can increase the awareness for all road users to be more responsible when on the road.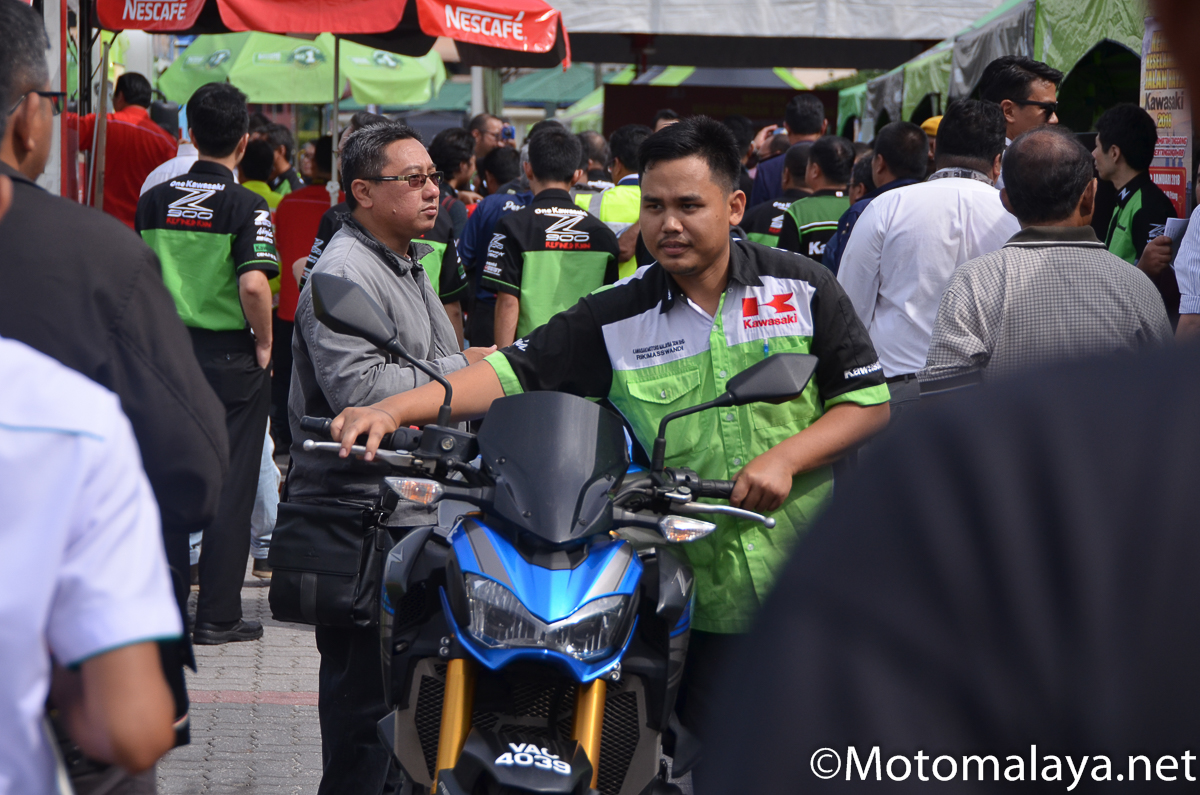 Together, we can all make a difference if all road users ride and drive responsibly. Safety first, people!
Kawasaki Motors Malaysia Organizes Road Safety Campaign 2017