Recent rumours have started to crystallise into something tangible for Honda motorcycle enthusiasts. Following the debut of the Honda Hornet 750, the rumour mill has been abuzz about a sportier version—tentatively dubbed the Honda CB750R.
Latest patent application confirms the arrival of a fully-faired version of the Hornet. 
the alleged CB750R is rumoured to be powered by the same 755cc parallel-twin engine found on the Hornet.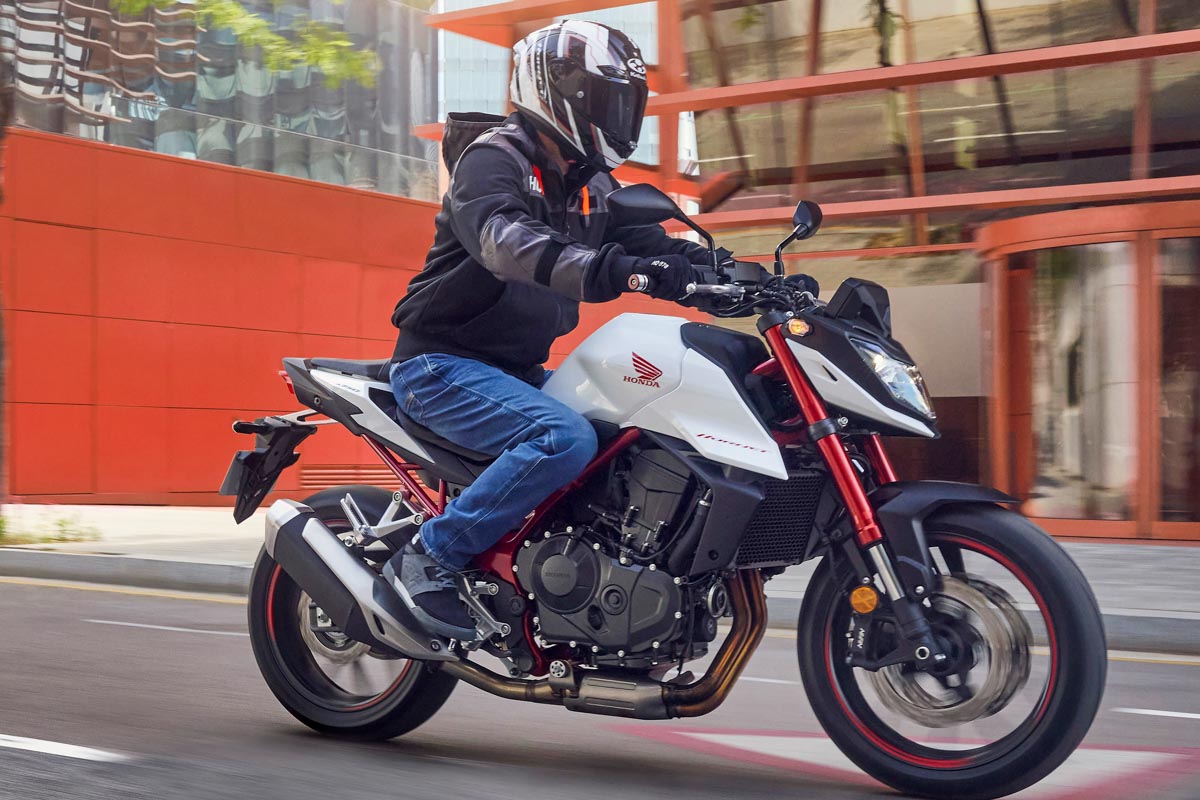 Honda's Platform Sharing Philosophy 
Honda has long been a proponent of platform sharing, leveraging common underpinnings to produce multiple, distinct models. This strategy is evident in the CB500 and NC700/NC750 ranges, where a common set of components has spawned an array of unique motorcycles. Likewise, the Africa Twin has proven its adaptability, leading to the creation of the NT1100 tourer and the Hawk 11 café racer for markets outside the U.S. 
In line with this trend, the Hornet 750 utilises the same 755cc parallel-twin engine and steel-framed chassis as the Transalp, which is confirmed to be entering the U.S. market in 2024.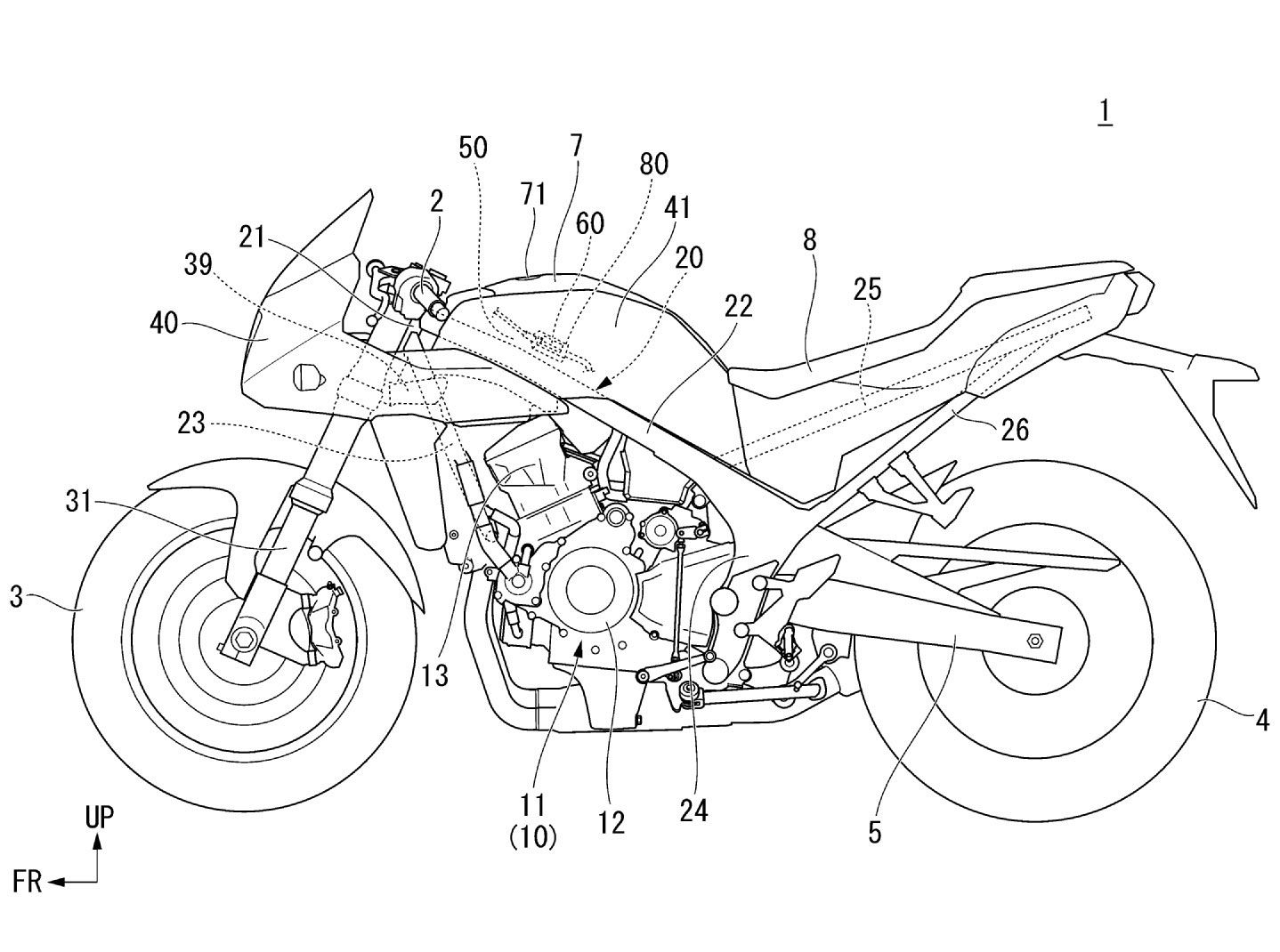 Patent Details
The recently emerged patent application points to a faired bike based on the Hornet's platform. While the patent mainly deals with mundane aspects like the packaging of the fuel tank, airbox, and electronic wiring, it offers key insights. For instance, the patent text references a "front cowl… removably attached to the vehicle body frame using fastening members," differentiating this design from the existing, unfaired Hornet 750.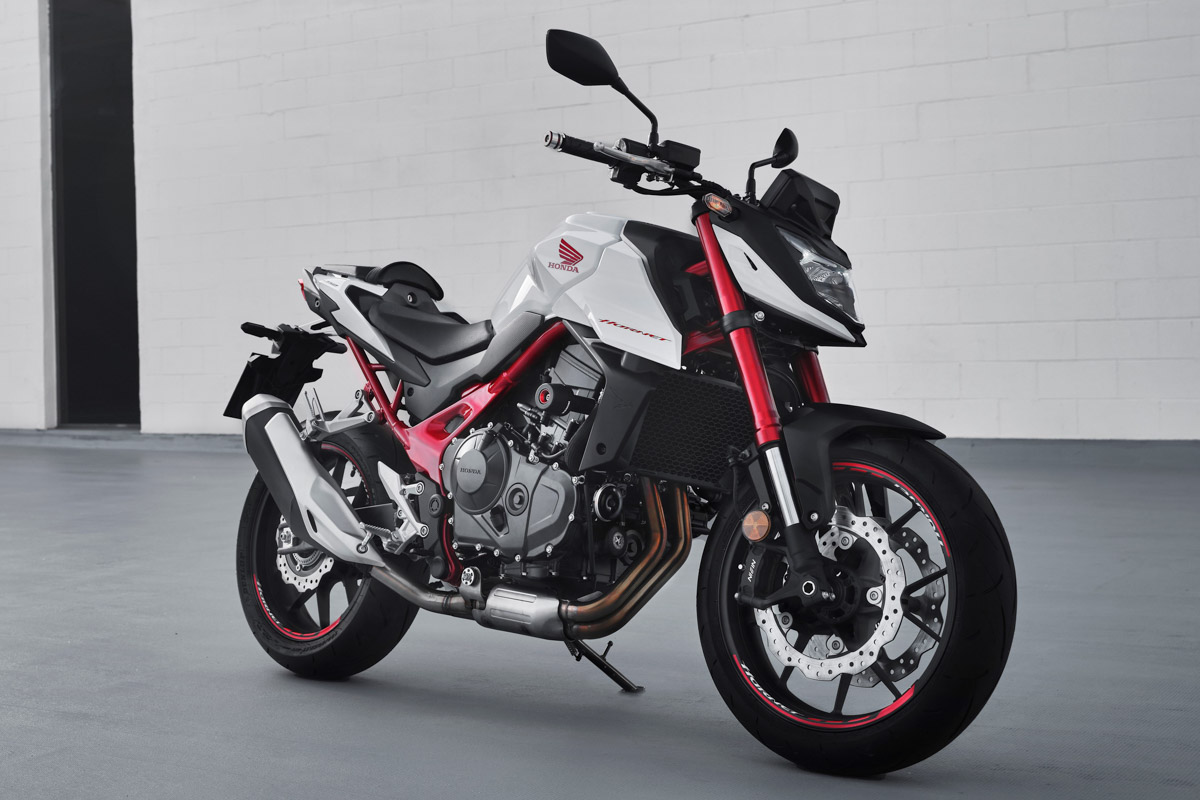 Design Implications
Although the patent's bodywork might not be the final design, it does shed light on potential innovations. Overlaying the patent drawings with a photo of the Hornet reveals a more compact fuel tank and a frame that aligns well with the existing model. The design seems to encourage a race-style crouching posture, given the lower profile of the fuel tank and the placement of low clip-on bars. 
What Lies Ahead
Given the patent details and Honda's history of platform sharing, it's likely that this new bike aims to compete directly with Yamaha's MT-07 and YZF-R7. With its low bars and streamlined tank, the new model could offer a compelling option for those interested in sportier bikes. 
While still in the realm of speculation, the possible arrival of a Honda CB750R is creating a buzz among motorcycle aficionados. Should it come to fruition, this model would be a welcome addition to Honda's versatile range, offering a sportier alternative to the already popular Hornet 750. With the patent now public, all eyes are on Honda for the next move.
(source: Cycle World)