Honda has released a few images and some details about their motorcycle concepts that are all set to premiere at the upcoming Tokyo Motor Show. While we expected only one concept to come from Honda, the company has revealed three – a super sports, a moped, and a three-wheeler. Dubbed to be the next CBR250RR, the Light Weight Super Sports concept (pictured above), which features a low crouching position and a long nose, has made it clear that it will be performance oriented. Although there has not been any information on the technical specifications, the Akrapovic exhaust has given it away.
And then, there is the EV-Cub concept, which is basically an electric Kapcai. Billed as a personal commuter developed specifically for short distances, Honda says that it was created to ease the process of mounting and dismounting, which explains why Honda's engineers have decided to put the battery in the lower central area. According to the company, the battery is detachable and can be recharged using a domestic wall socket.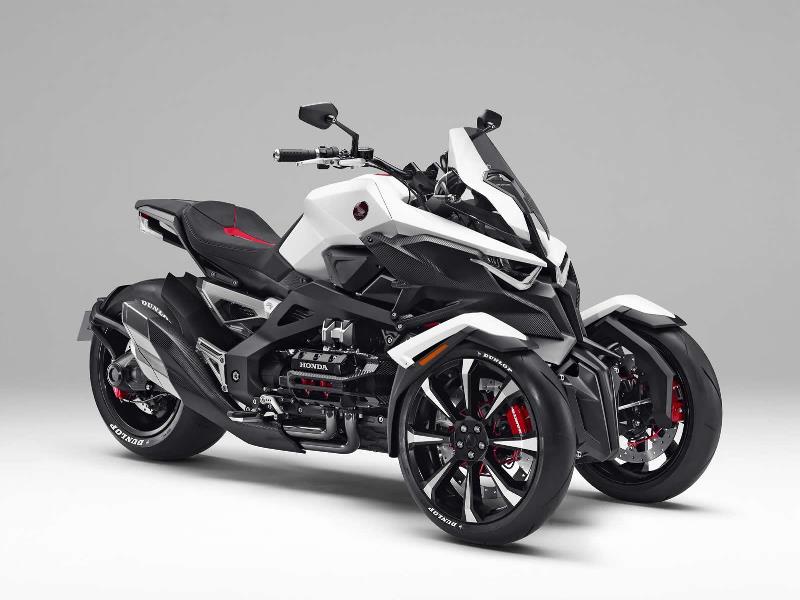 Last but not least, we have the Neowing concept, which appears to be somewhat a rugged three-wheeler. From what we have heard from Honda so far, this model uses a hybrid system comprising a four-cylinder horizontally-opposed engine and an electric motor which provides what Honda claims to be "plentiful torque for powerful acceleration." Honda has officially announced that the three concepts will share the spotlight at the Tokyo Motor Show which will go on from October 30 until November 8.