Honda replies teases in the industry with their own version of teasing, revealing two prototypes at the EICMA 2014 show.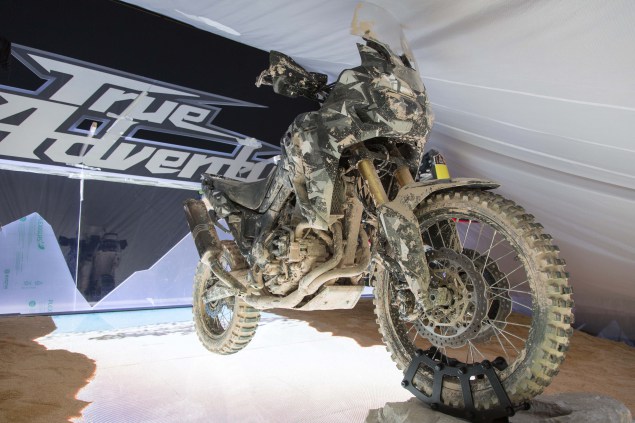 Its been an interesting affair as far as it goes for Honda at EICMA 2014. The firm were being very vague about its two 'concepts' or 'prototypes' shown in Milan. Here's what we managed to gather from our usual source channels online.
Honda RC213V-S
Essentially, this is a prototype of Honda's version of the Ducati Desmosedici, or a road-going MotoGP bike.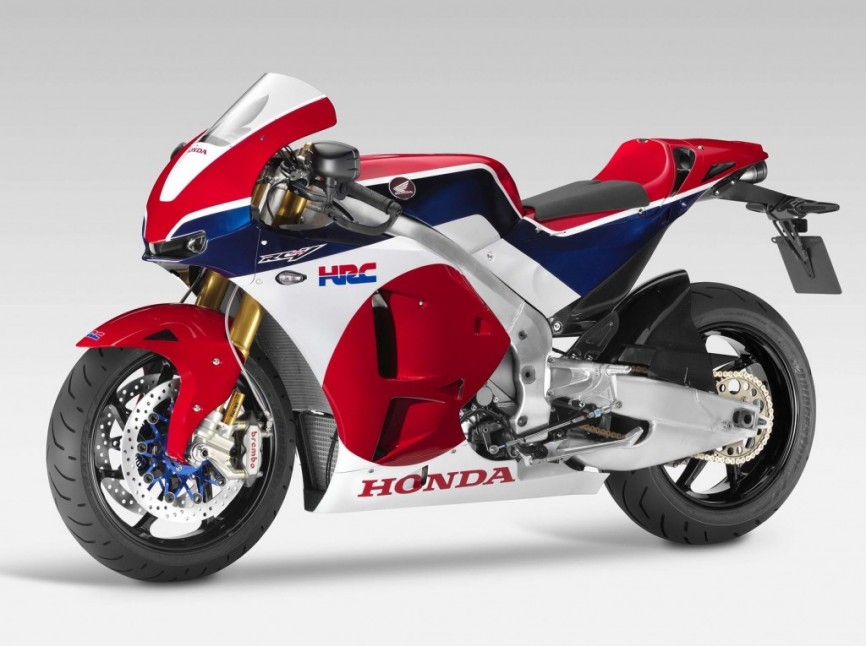 If its was a concept then maybe it may or may not become a reality, but a prototype is almost a confirmation that the bike will roll out soon. Especially when its also listed as 2015 model as in the case of the RC213V-S.
A real mouthful, yes, as the name originates from the RC213V MotoGP bike which is essentially what this bike is all about. Its a road legal MotoGP bike, with lights, side mirrors and number plate holder. At least thats what we can see for now as Honda has yet to release any other information about it.
True Adventure Concept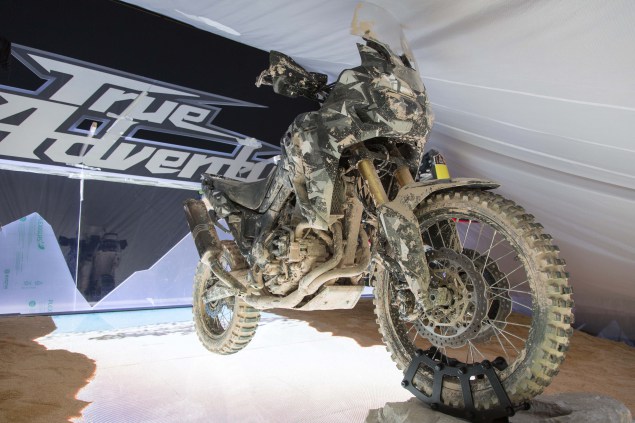 Rumours of Honda reviving the legend have been going around for the last few months and this prototype reveal have probably sealed the deal even though Honda have not "named" the model.
They did however put the bike between an Africa Twin and the current Dakar bike from Honda. One of the most dramatic display of the show as the whole bike looked like it just came out from a mud bath, all dirty and covered in mud.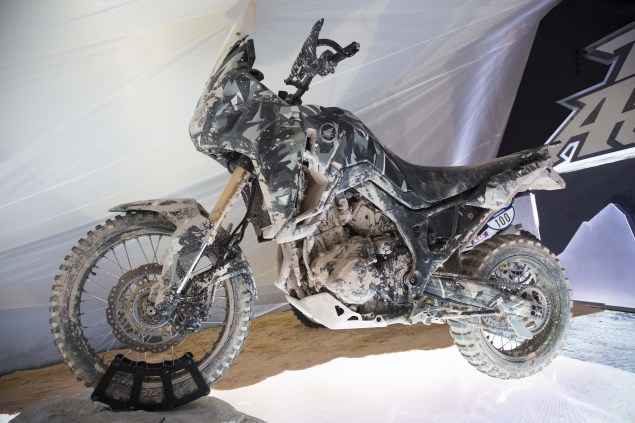 Again not much information about the bike but from what we can see in the pictures is that its a parallel-twin and the most interesting point it that its missing a clutch and gear shift lever. This might be a hint that the bike will come with Honda's Dual Clutch Transmission (DCT) thats already used in a few of it's models like the VFR 1200, Integra and NCX700.
The Honda DCT system allows the rider to ride in either automatic or manual mode, selecting gears using buttons near the handgrip. But unlike automatic transmission using CVT technology popular in scooters, the DCT is more like a manual transmission mechanically and do not have any lag or inefficiency usually associated with automatic transmission.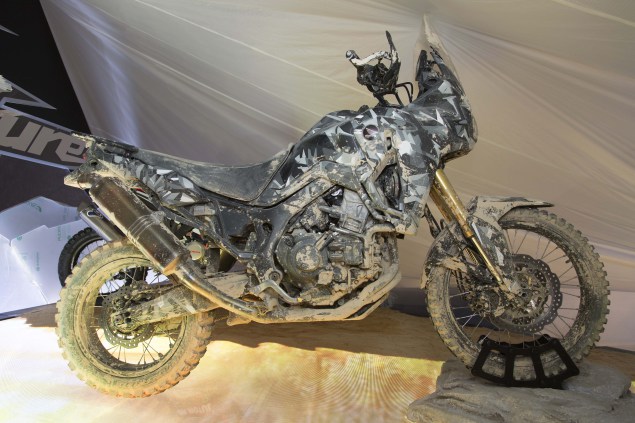 If this does happen then Honda will be the only manufacturer to offer such technology in that class. So far it has worked well in the touring class but has not been proven off-road as to what the concept bike is all about with its huge front wire wheel and knobby tyres.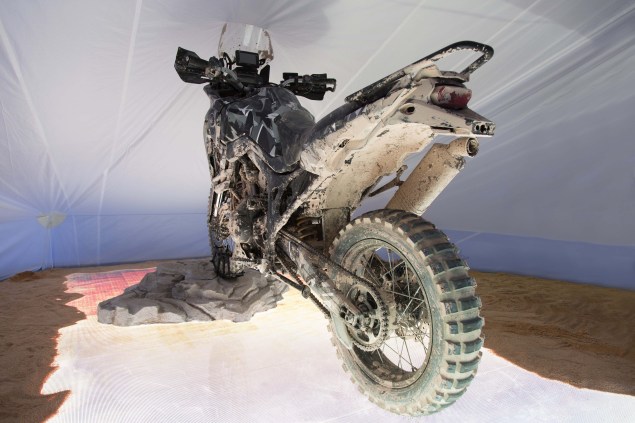 2015 Honda RC213V-S
Honda True Adventure
Sources: Asphaltandrubber (Link 1, Link 2) and Visordown (Link 1, Link 2)