The HJC RPHA 11 Venom 2 design makes its appearance for 2019.

The new design is fiercer and more intimidating.

The RPHA 11 is the flagship model in HJC's helmet line-up.
The HJC RPHA 11 Venom 2 helmet debuts for 2019 in the footsteps of the popular first RPHA 11 Venom.
The first Venom helmet made its debut alongside the RPHA 11 Spider-Man in 2016. Every unit of the former design was sold out to those who wore them all the time and collectors – price be damned. HJC dealers the world over couldn't keep enough of them in stock.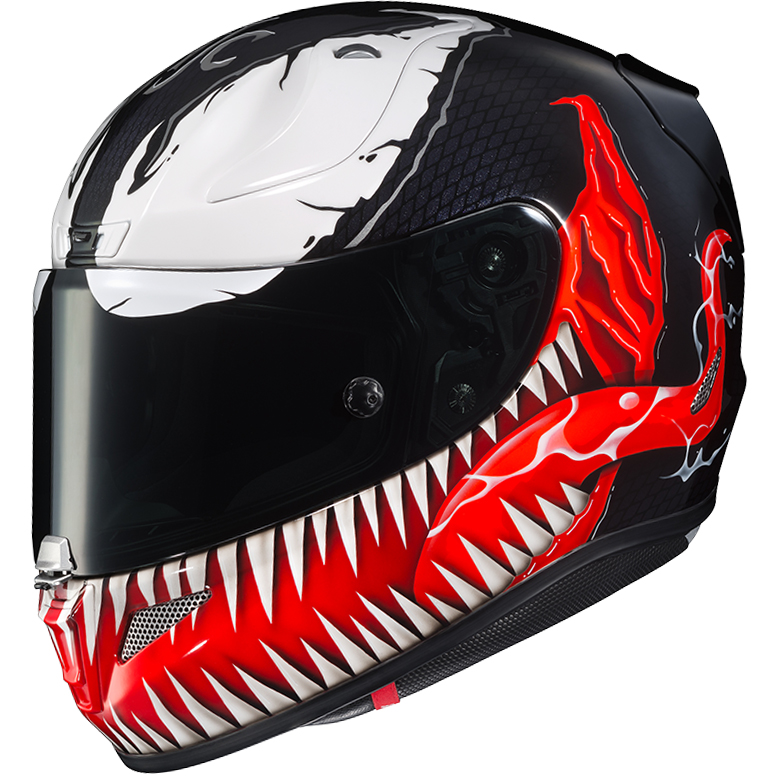 However, as fierce as it was, HJC felt that the design could be more aggressive. Hence HJC continued their work with Starlite who designed the first Venom helmet. Starlite also designs and paints helmets for a number of MotoGP stars. They wanted something angrier, darker which resulted in the Venom 2.
The new design is destined to hit the US this spring. But HJC Malaysia have also prompted us about the helmet, meaning it'll arrive here sometime soon.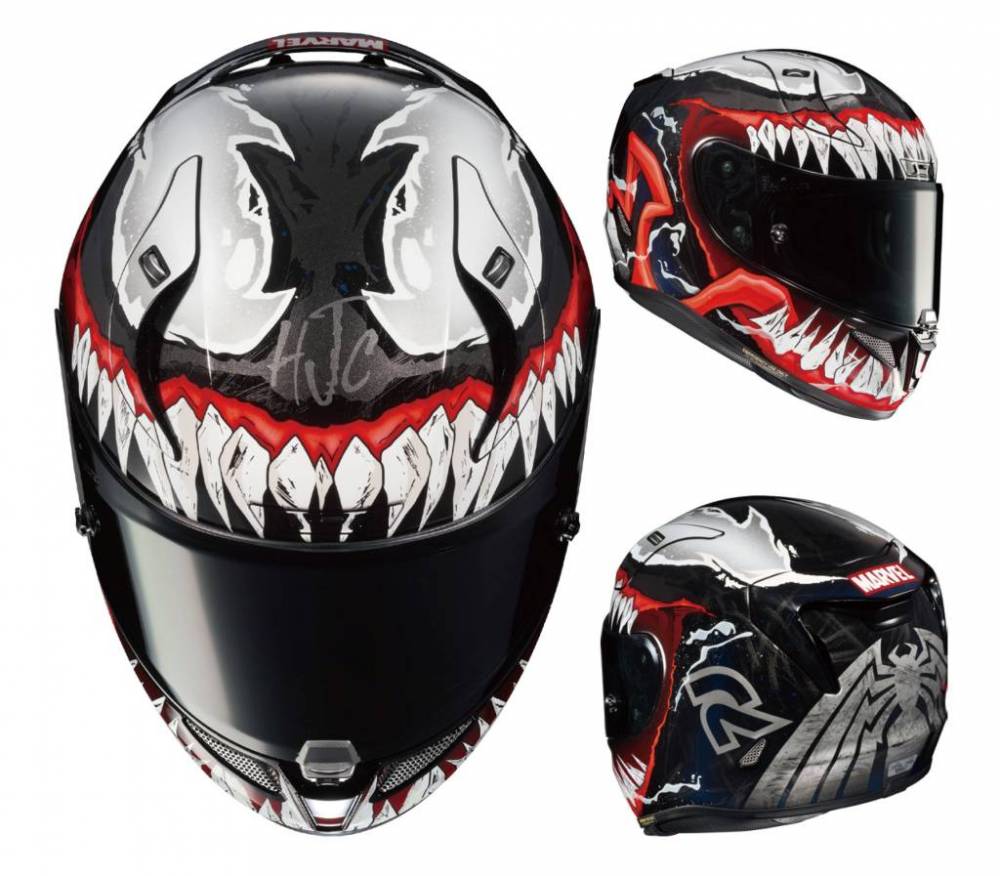 The HJC-Marvel tie-up is a successful venture so far, resulting in the designs of our favourite heroes as such Spider-Man and Black Panther, besides anti-heroes such as Venom and Deadpool.
The helmet maker also tied up with Disney to produce designs from the Star Wars universe. We've seen Kylo Ren, the Stormtroopers, Rebel Alliance fighter pilot, and Darth Vader's designs.
The HJC RPHA 11 is the Korean manufacturer's flagship and premium line-up. The helmets are meant for racing with an aerodynamic shell. Its shell is made of what HJC calls Premium Integrated Matrix which combines carbon fibre and Kevlar weaves. That makes the helmet light and quiet even at high speeds.
We'll keep you posted of the prices when it arrives.