WSBK Malaysia 2016 kicks off with Friday free practice sessions in newly resurfaced Sepang International Circuit, Malaysia.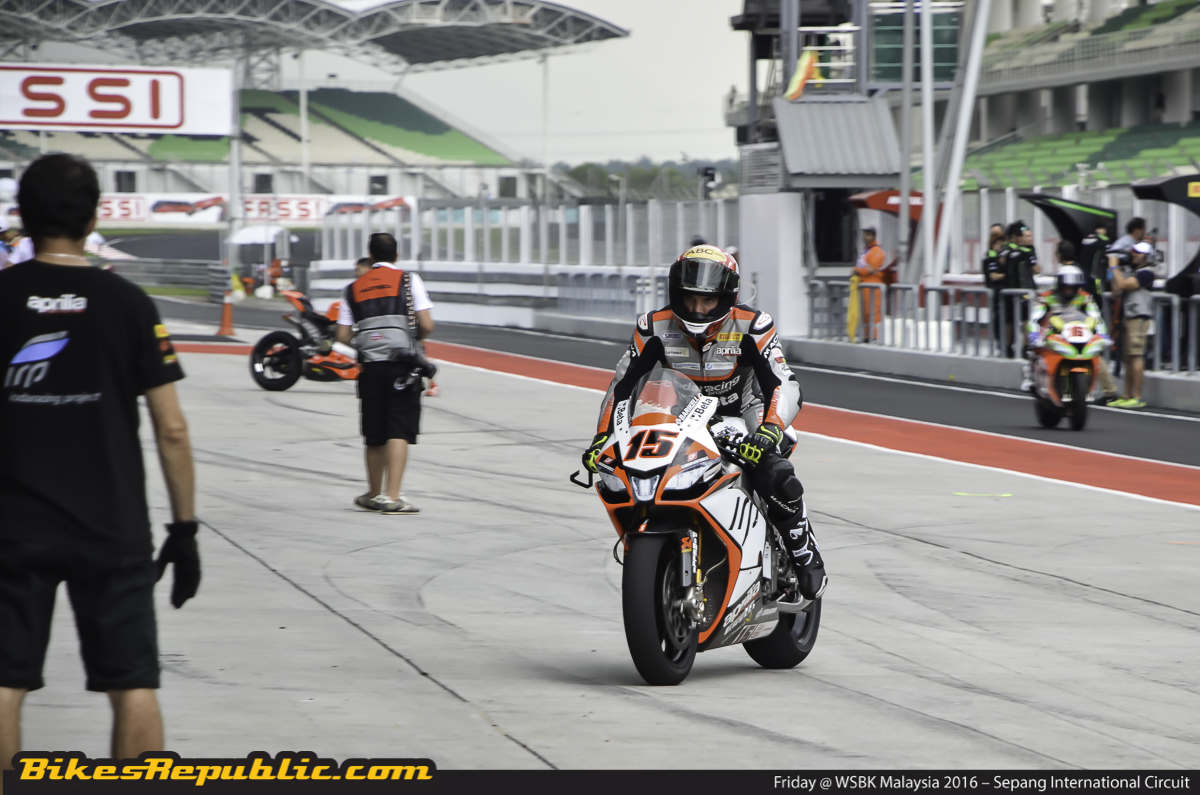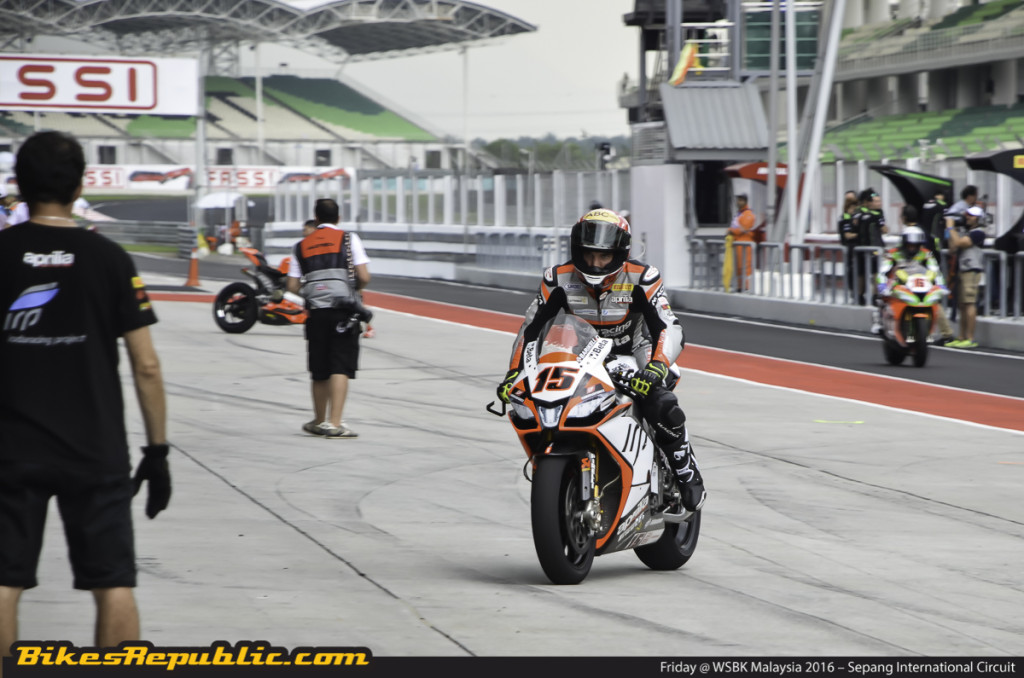 The BikesRepublic team are on the ground this weekend in the Sepang International Circuit (SIC) for WSBK Malaysia 2016. Both the World Superbikes Championship (WSBK) and World Supersport Championship (WSSP) are being contested this weekend.
Supporting the main WSBK and WSSP events are the 2016 Shell Advance Asia Talent Cup Moto3 series and the season-opener of the Malaysia Superbikes Championship 2016 (MSC 2016).
Interestingly, all races – WSBK, WSSP, SAATC and MSC – marks the first time for two-wheelers entering the newly resurfaced circuit. With that in mind, it is easy to see that all riders are in for a challenge indeed.
WSBK FP1 & FP2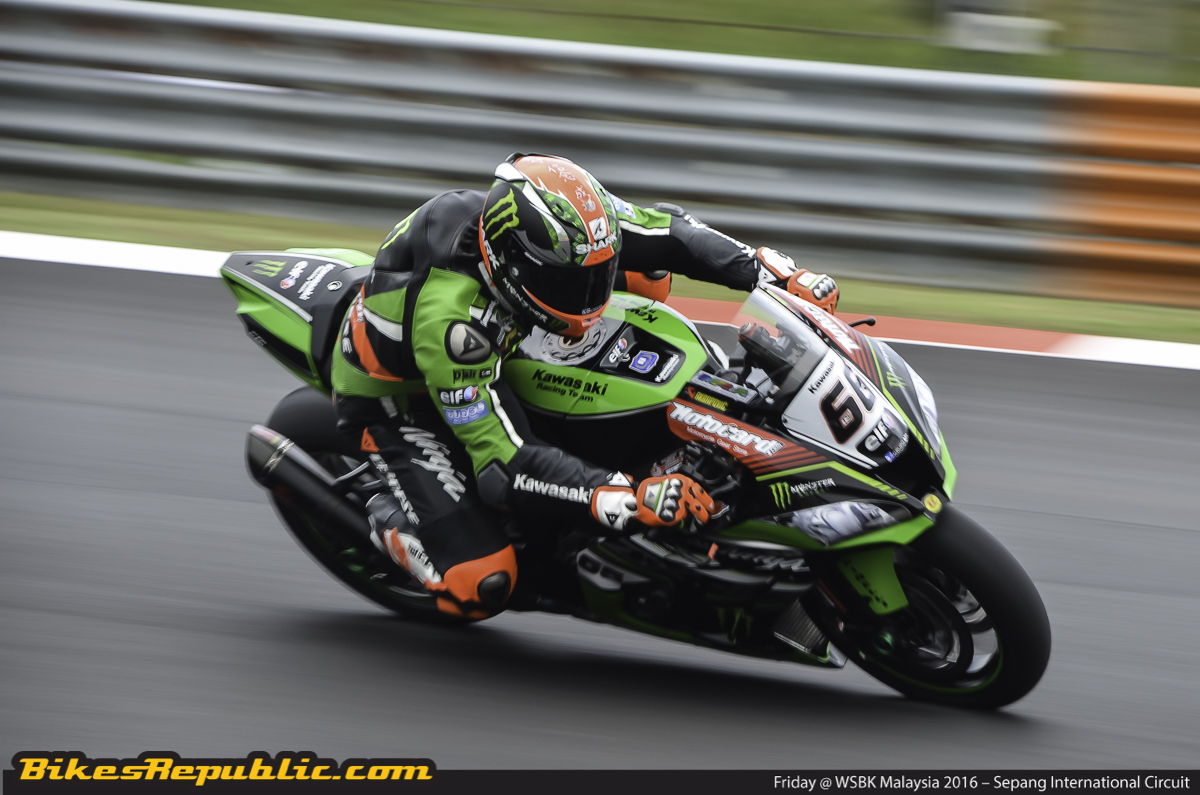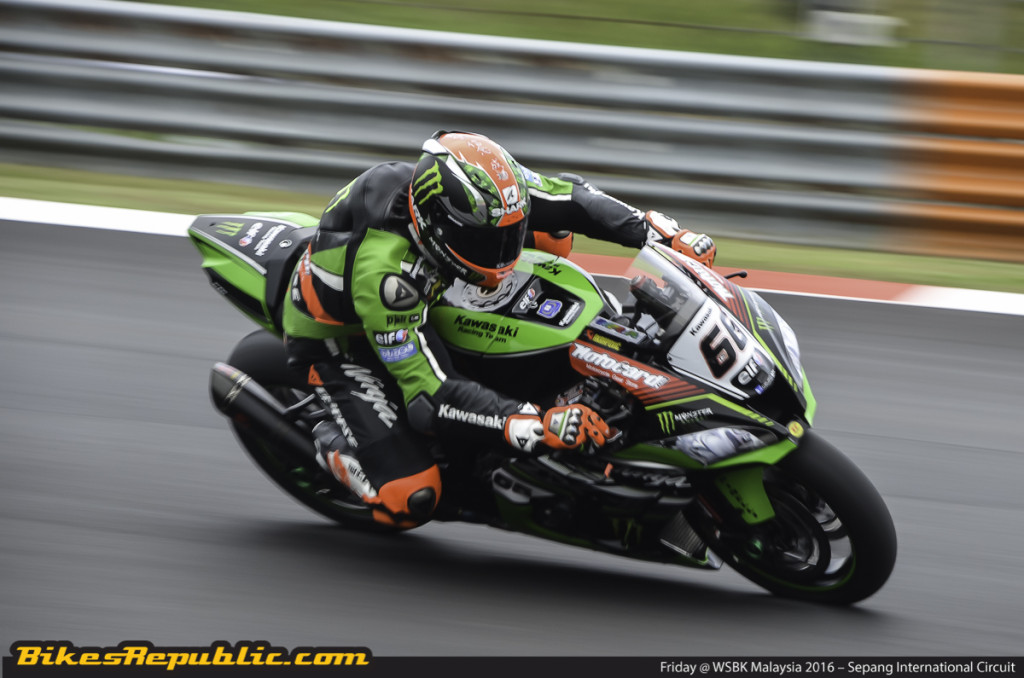 We start off with the premier WSBK class' first two outings around the 5.5km-long circuit. It was the two lead Kawasaki bikes that topped the charts in Free Practice 1. Leading the Kawasaki Racing Team here was former WSBK world champion Tom Sykes who clocked in the session's fastest time of 2:05.613.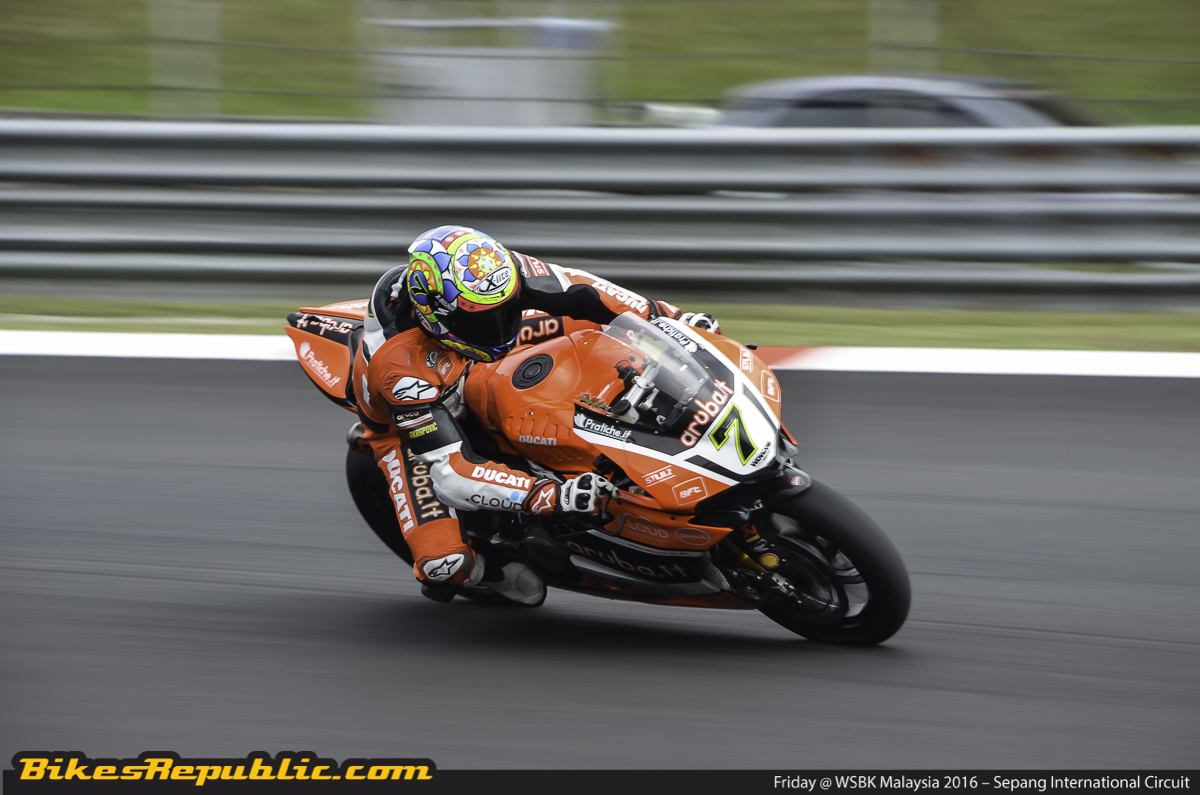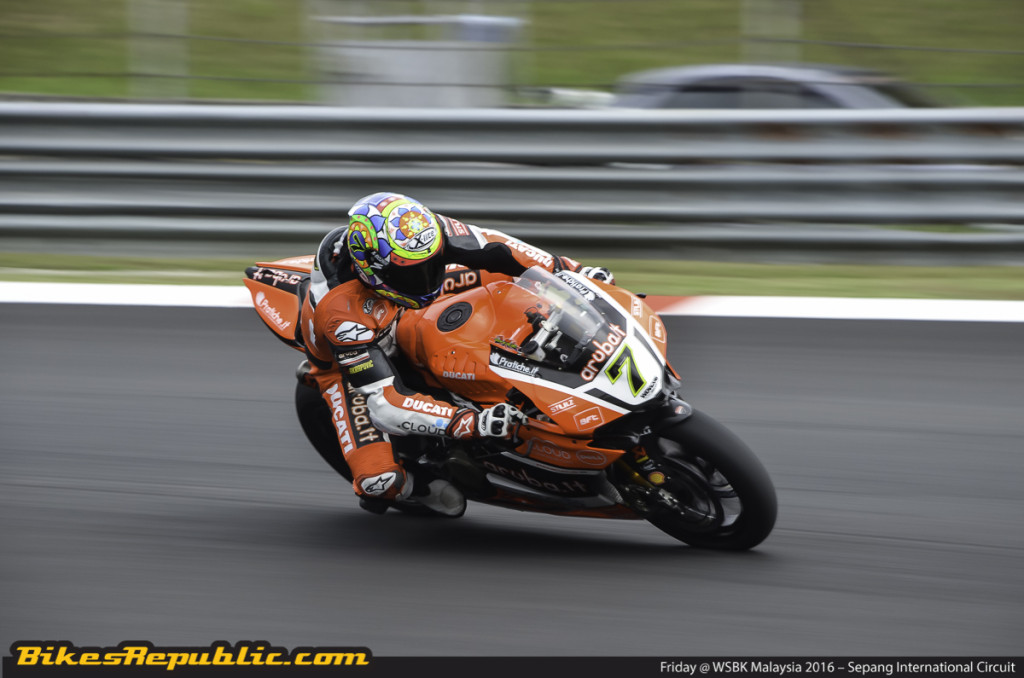 Nor far off Sykes' pace was teammate, compatriot and current championship leader Jonathan Rea. His best time of 2:05.710 was just 0.097 off of Sykes' best. Former MotoGP rider Nicky Hayden astride the Honda World Superbike Team's CBR1000RR ranked third fastest in FP1 with his time of 2:05.930 – just 0.317 seconds slower than Sykes.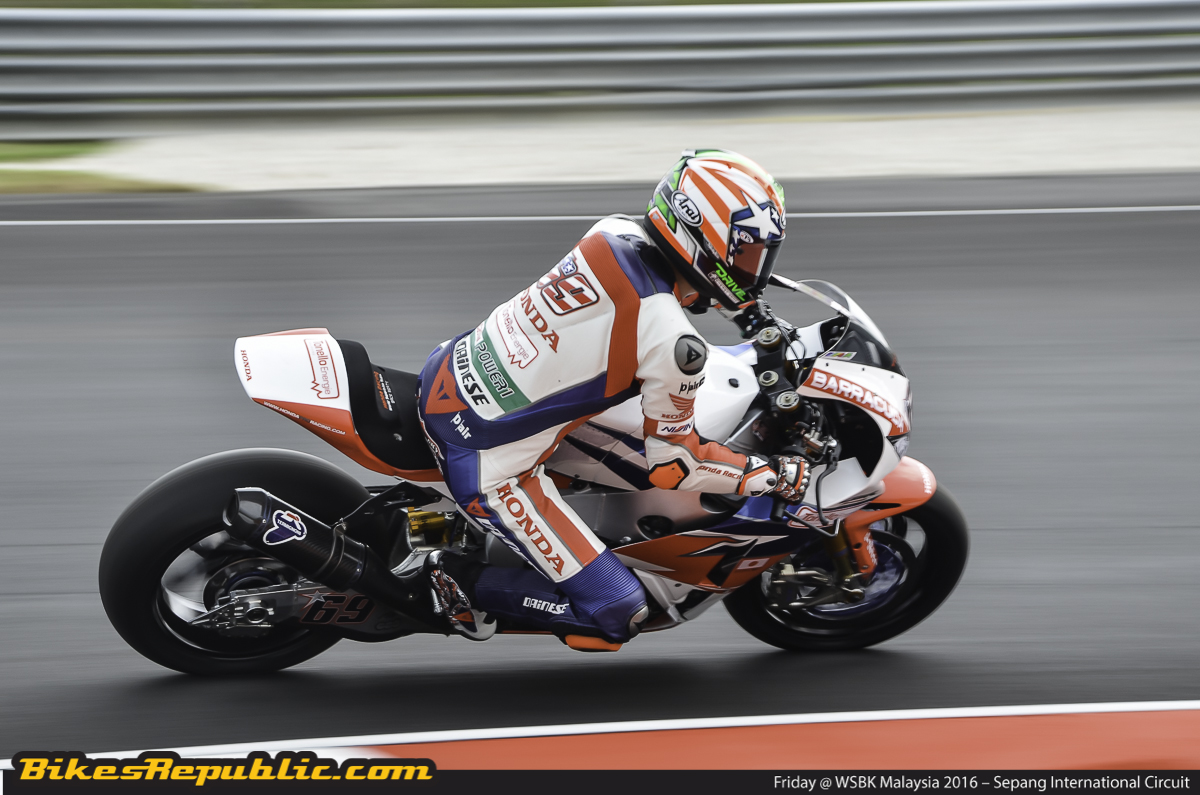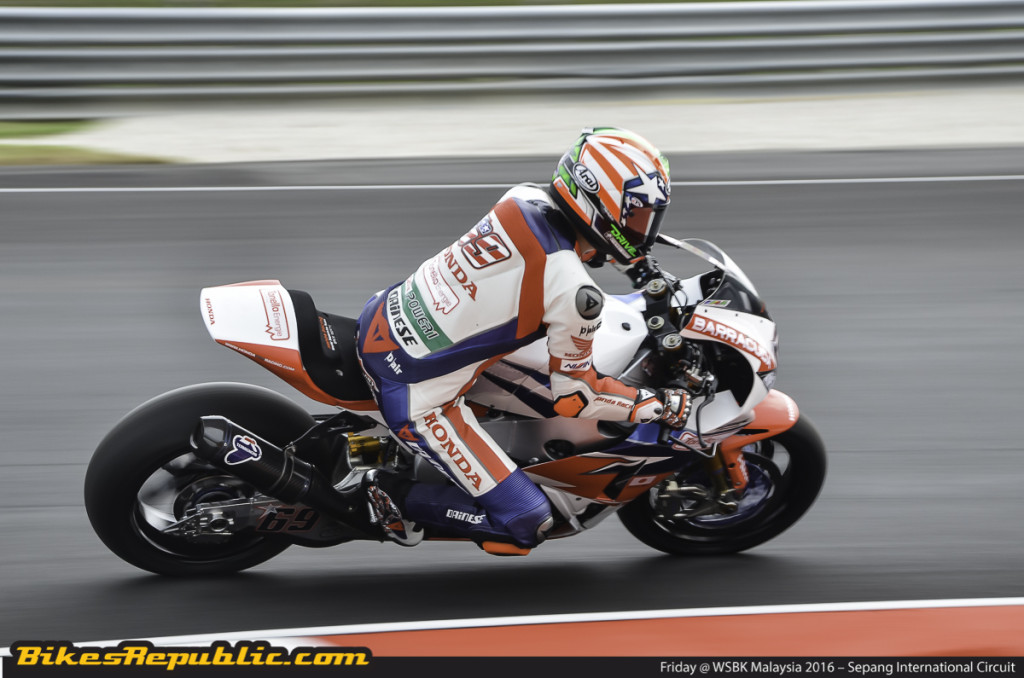 Hayden would continue his strong pace yet again in Free Practice 2 held later in the afternoon just before a light shower rolled over the track. Hayden's fastest time of 2:04.167 was just 0.216 slower than the session's fastest time of 2:03.951 that was set by Lorenzo Savadori astride the Ioda Racing Team Aprilia RSV4RF.
Rounding off the top 3 in FP2 was German rider Markus Reiterberger astride the Althea BMW Racing Team's BMW S1000RR after clocking in third fastest with his best time of 2:04.239.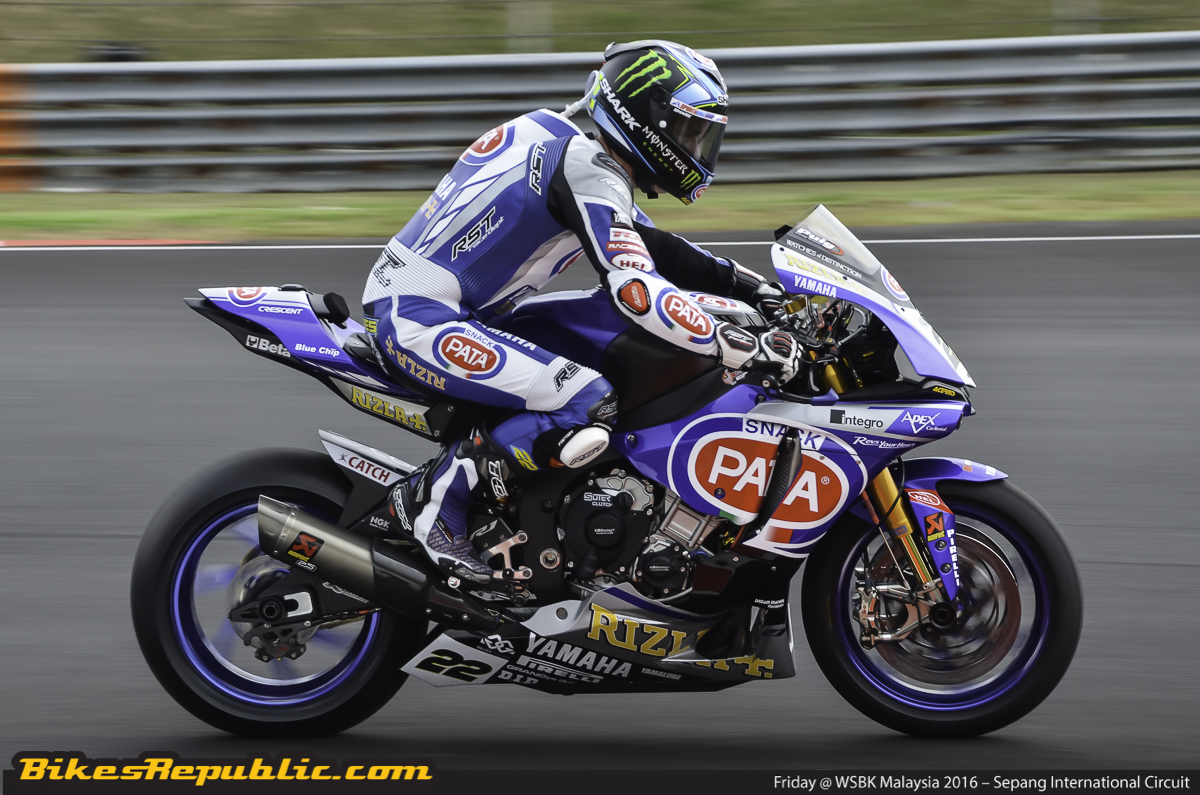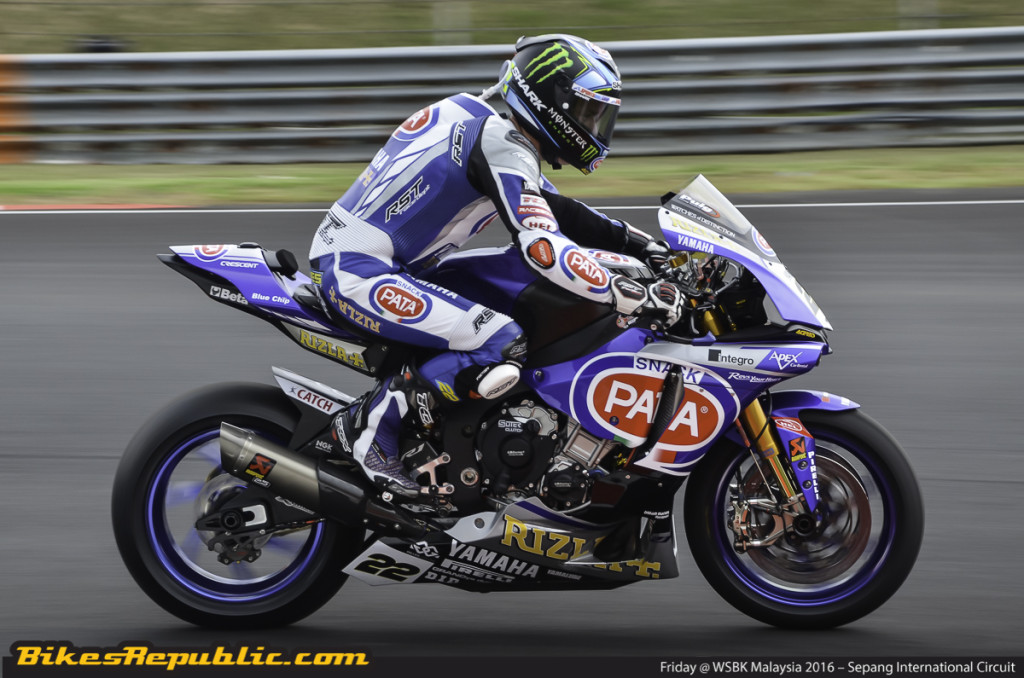 With the combined FP1 and FP2 times, tomorrow's Superpole sessions were seeded accordingly too. Leading the pack for Superpole 1 is Sykes whilst Savadori, Hayden and Rea heads into Superpole 2 instead.
WSBK Results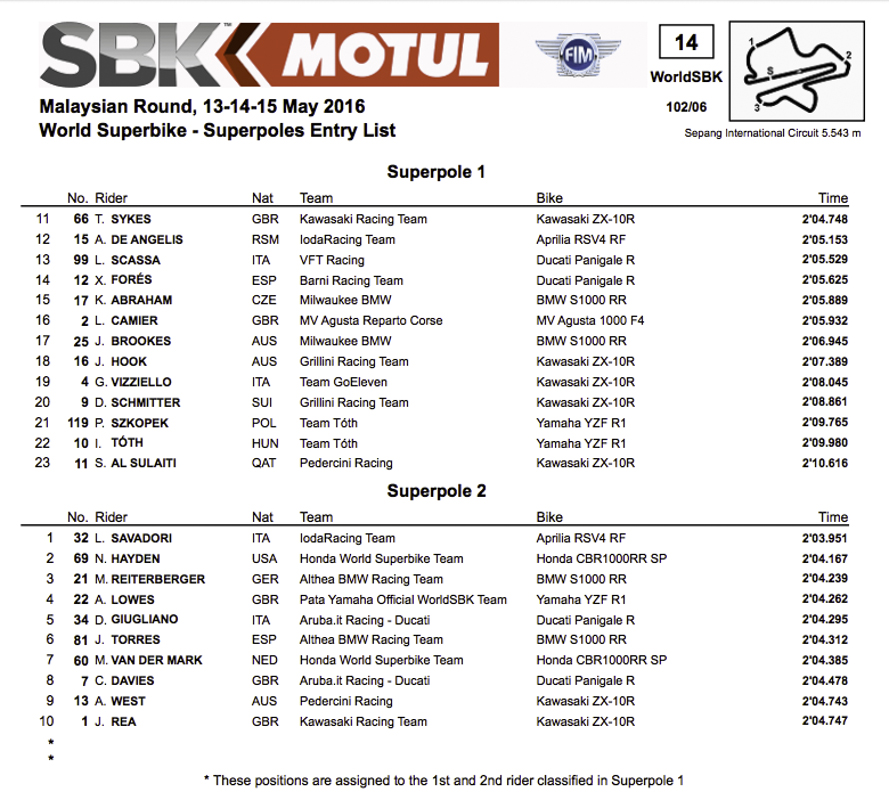 WSSP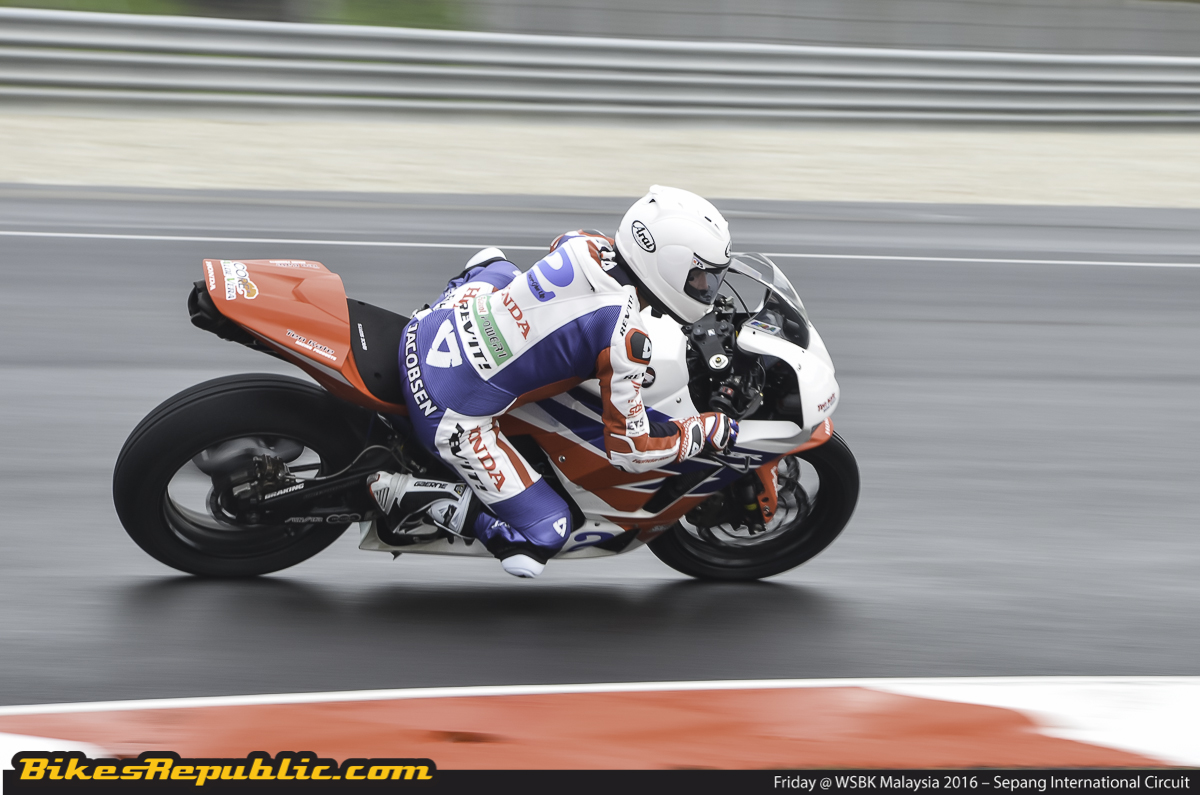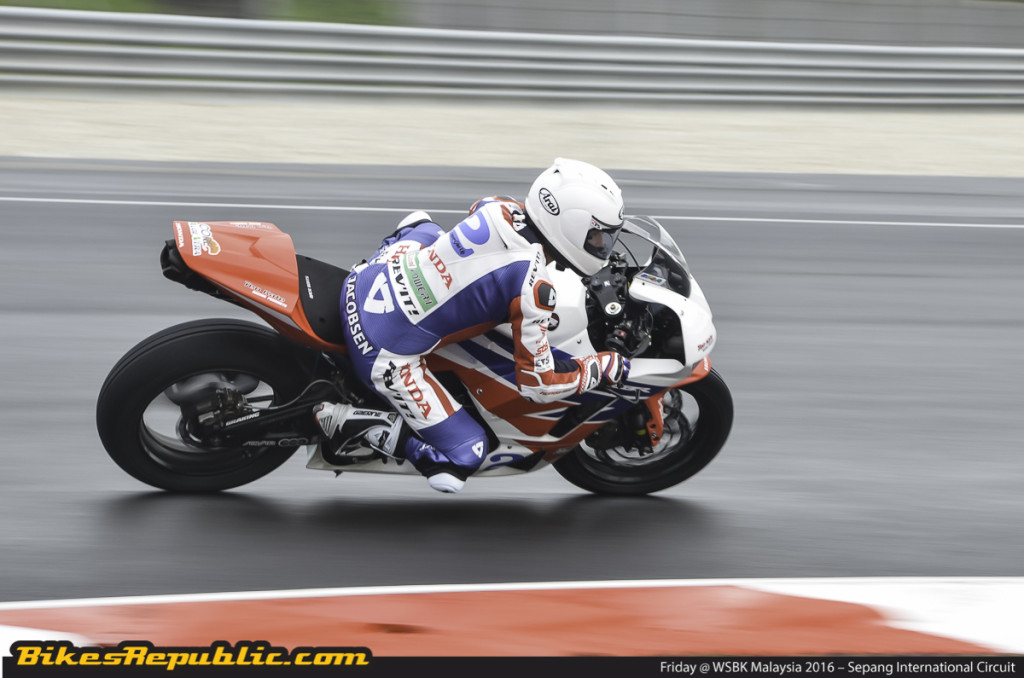 In the supporting WSSP class, it was American youngster Patrick Jacobson astride the Honda World Supersport Team CBR600RR that ruled the time sheets in FP1 with his fastest time of 2:10.162.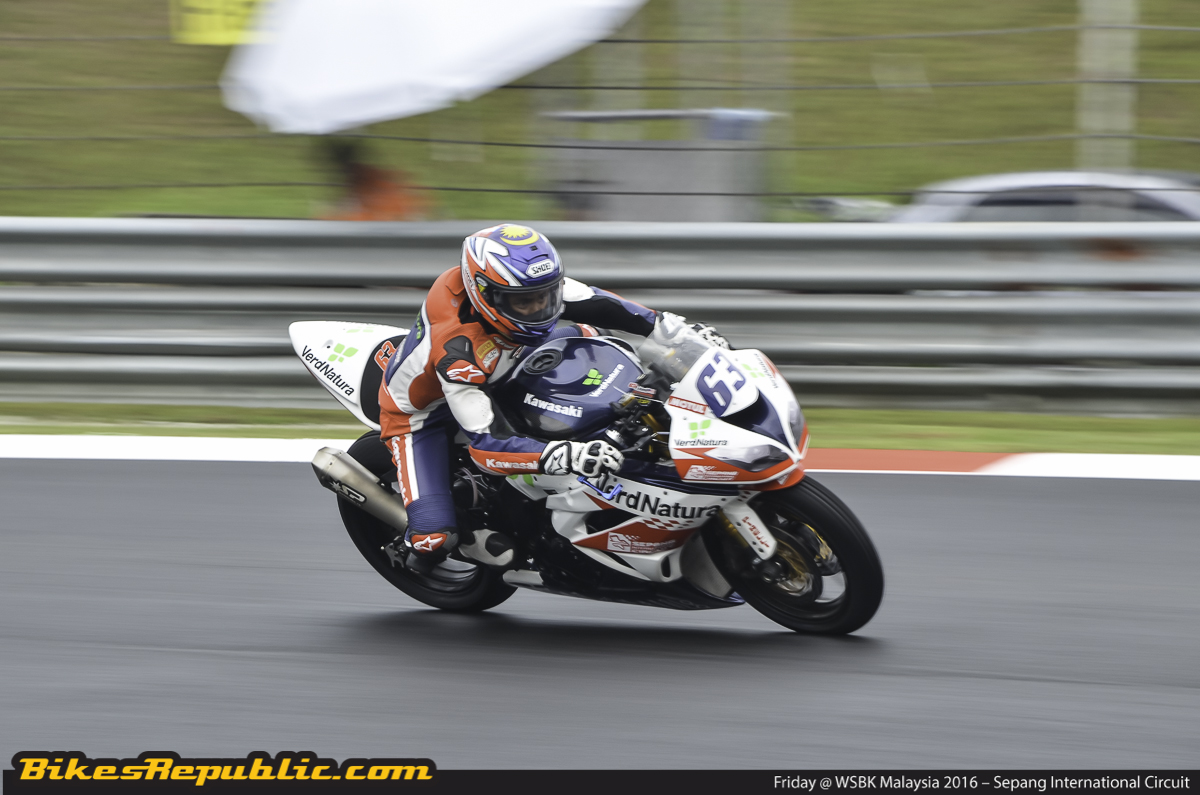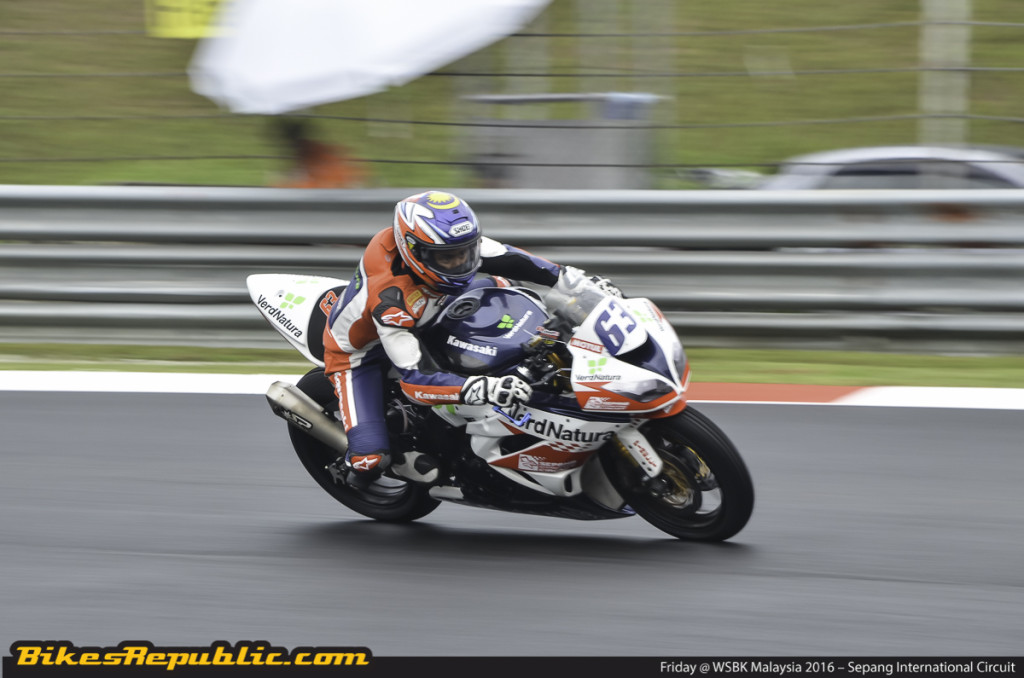 But of course, all eyes were on home hero Zulfahmi Khairuddin astride the Orelac Racing VerdNatura Kawasaki ZX-6R. Racing this weekend not far away from his home of Banting for once, Fahmi's outing in FP1 brought promising results as he ranked ninth fastest in the session after lapping the resurfaced SIC in 2:11.193 – 1.031 off of Jacobsen's leading pace.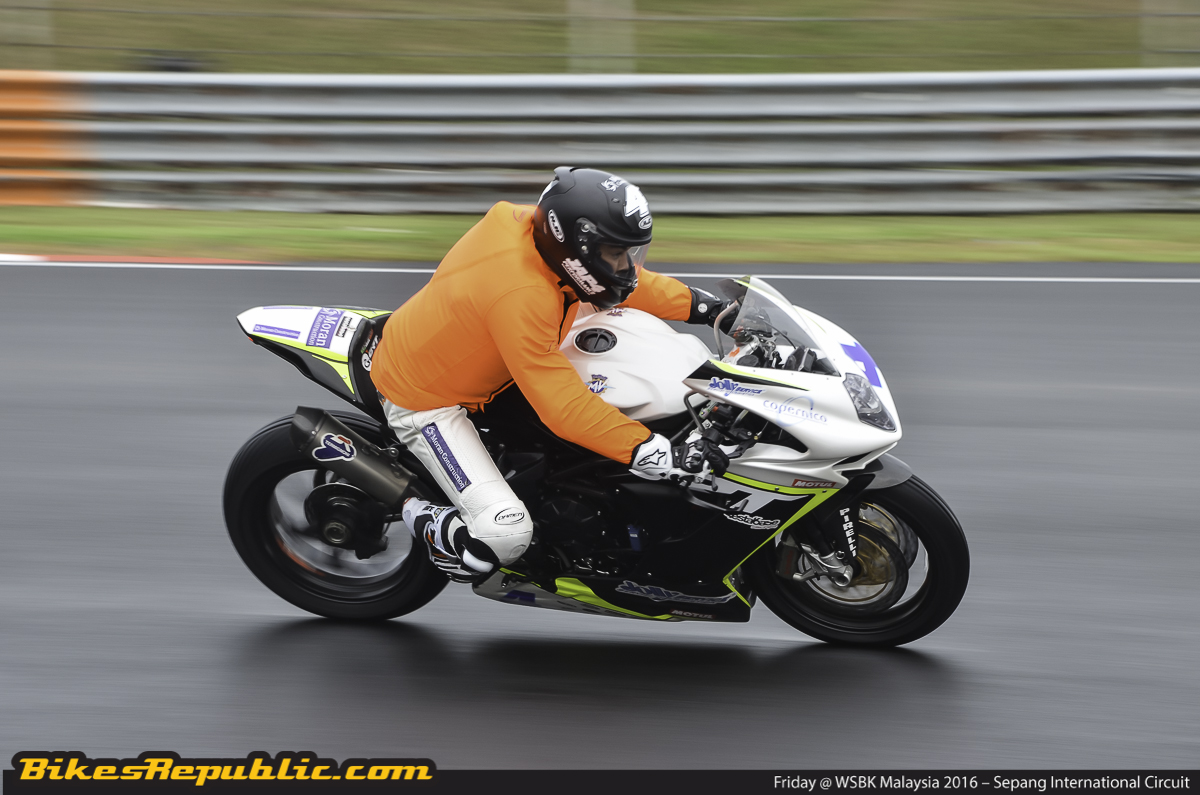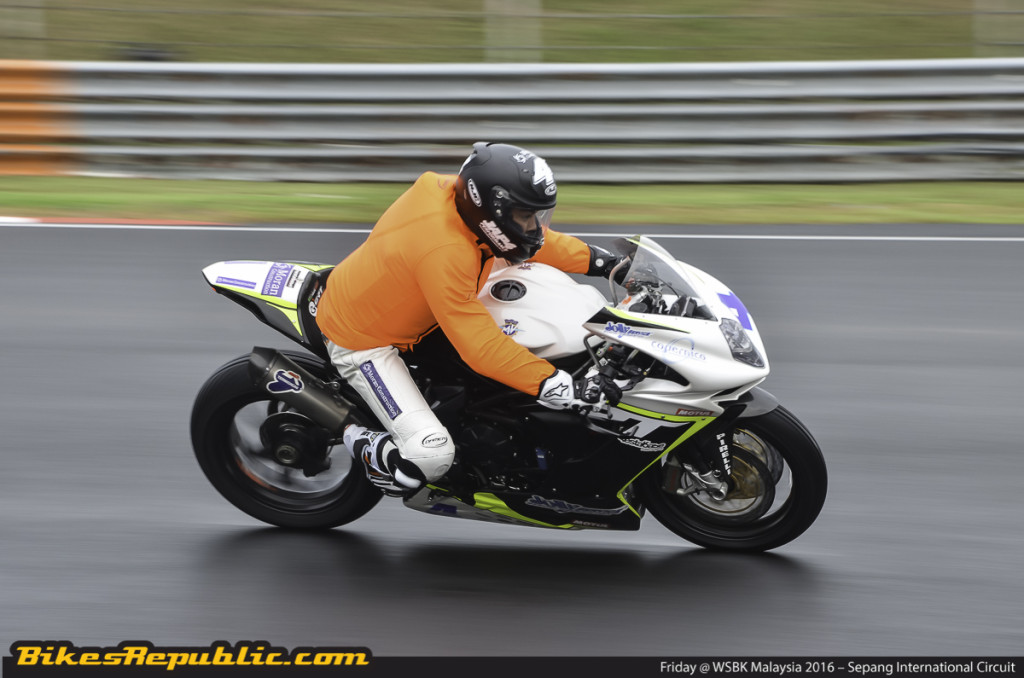 Session 2 was delayed due to the aforementioned rain that rolled in after WSBK's FP2 ended, which brought slower times. At the top of the board here was CIA Landlord Insurance Team rider Kyle Smith. The Brit set the session's fastest time of 2:24.791 under the wet conditions whilst Jacobsen settled for second fastest with his best time of 2:24.996.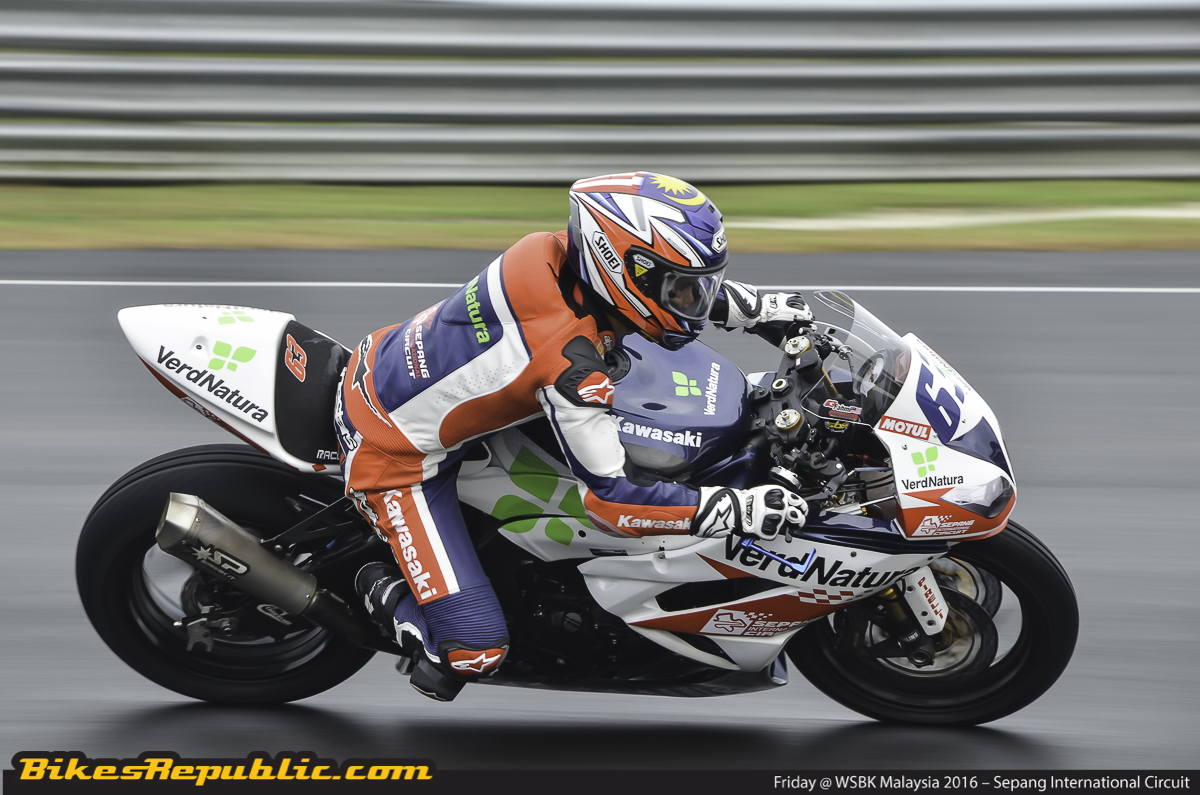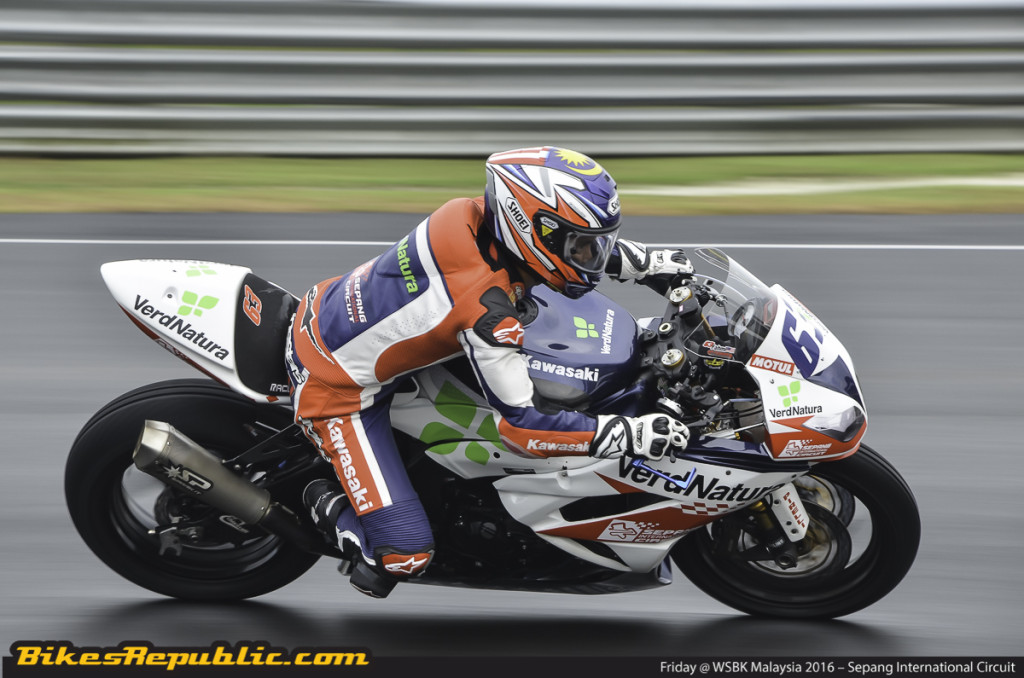 The wet conditions played into Zulfahmi's favour as the managed to lap the circuit at a much quicker pace. Fahmi ended FP2 as the fifth fastest rider with his best time of 2:25.884 astride the Orelac Racing Kawasaki ZX-6R.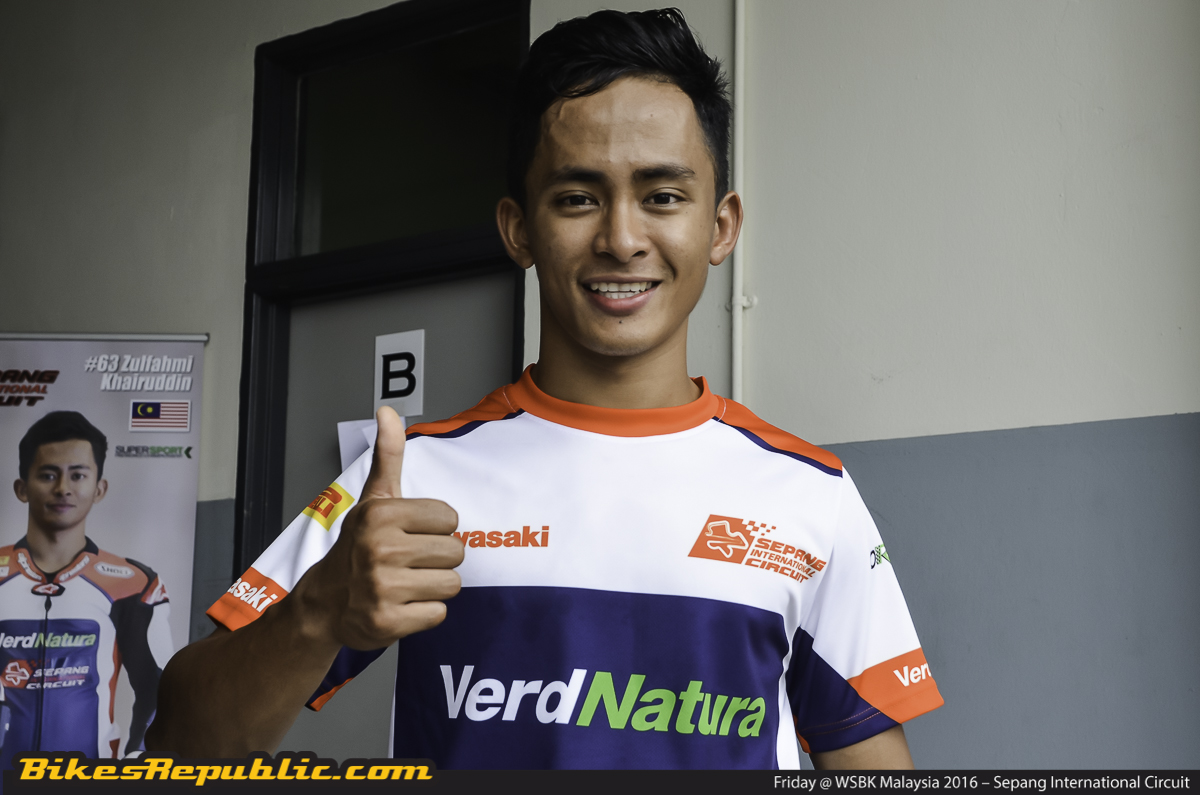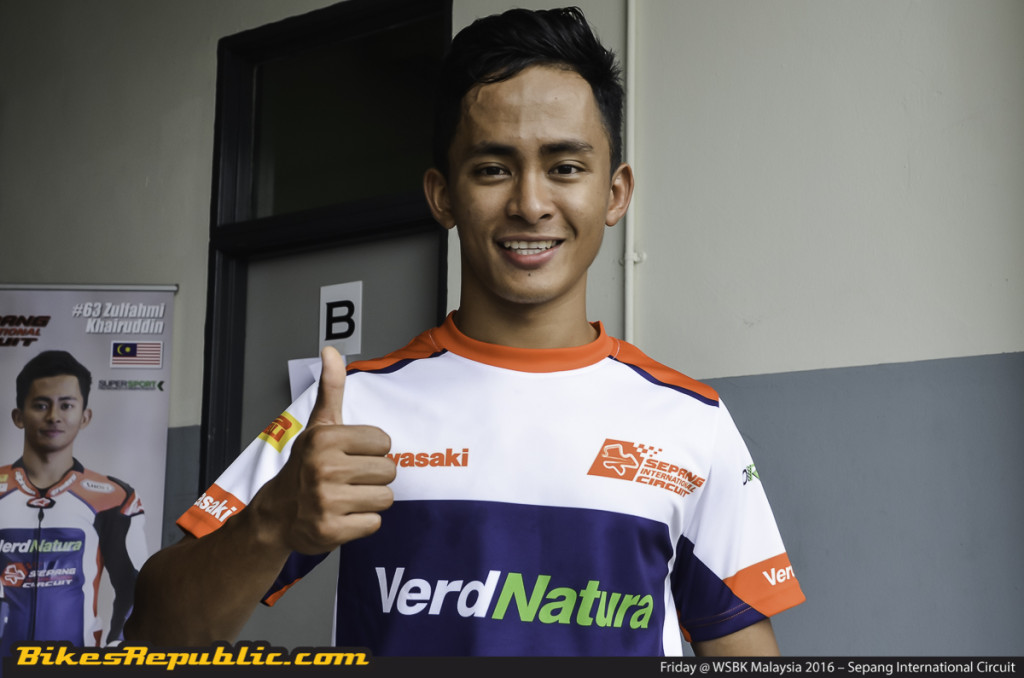 This is Zulfahmi's first outing on the newly resurfaced track. In a quick chat we had with him shortly after FP2, he expressed his content for the new surface almost immediately. "I felt very confident during the wet second session as the surface offered plenty of grip! In the dry, things felt much faster too except for Turn 15 where we really have to slow down now," said the Malaysian.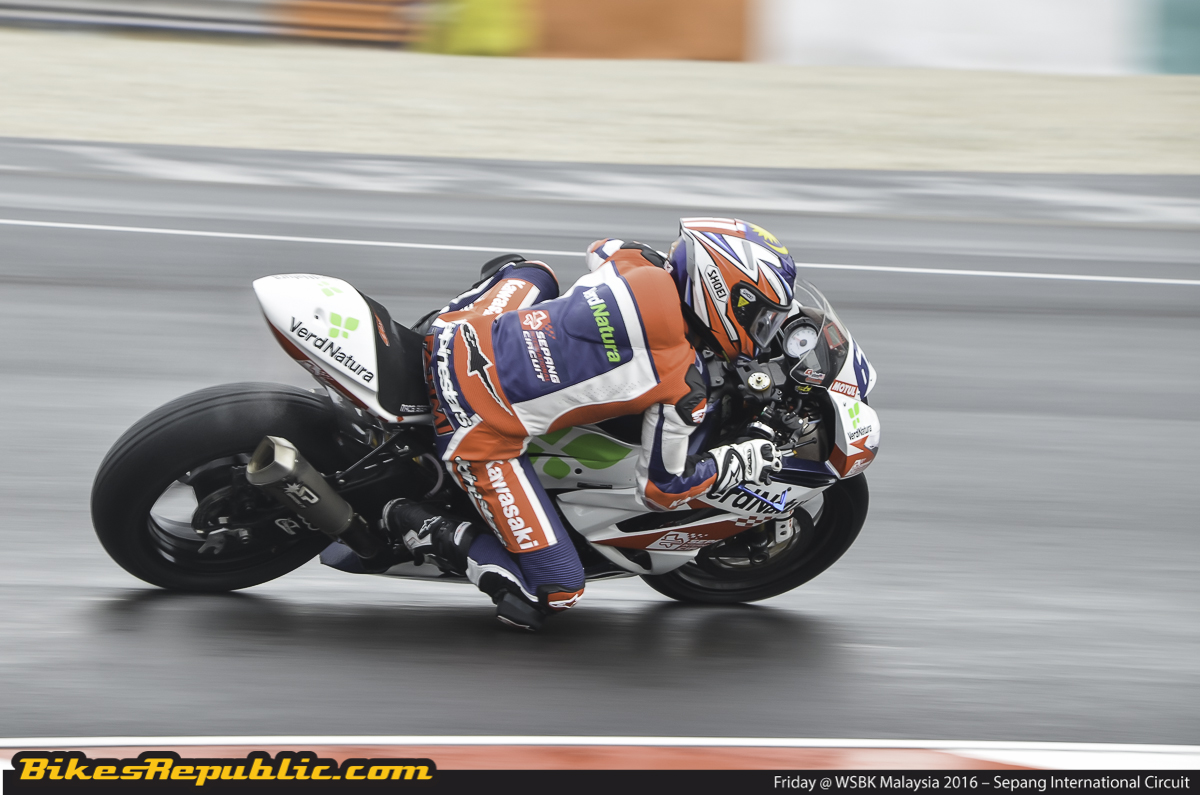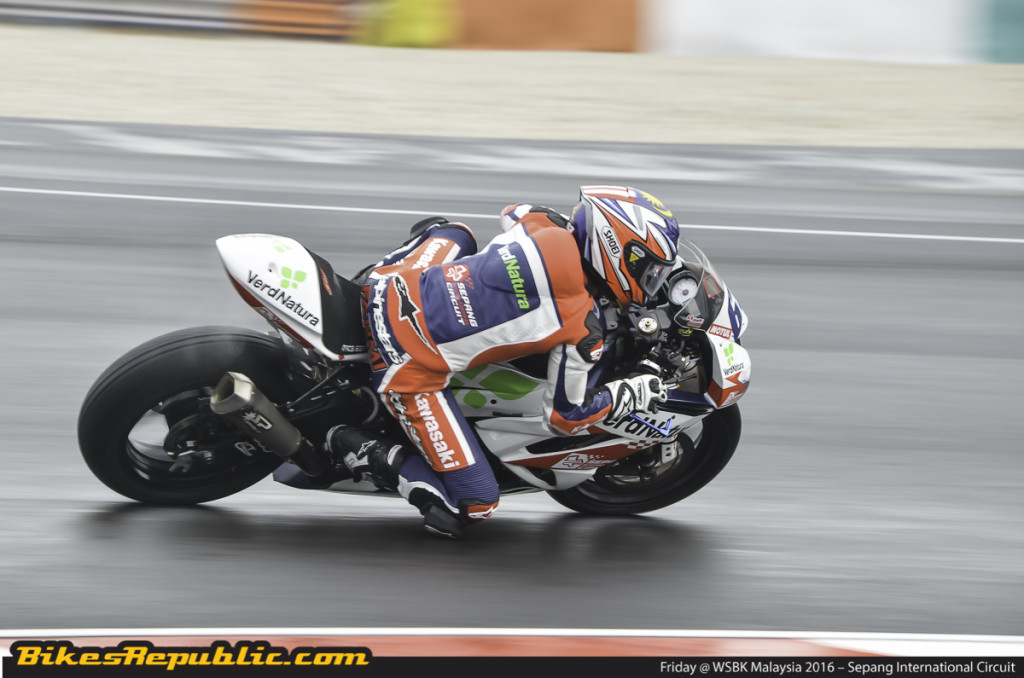 Suffice to say, Zulfahmi will be one to watch during tomorrow's FP3 and Qualifying sessions before Sunday's race.
WSSP Results
You can see more images in the gallery we've prepared below. Stay tuned to our site as we bring you trackside updates of the weekend. Also, don't forget to show your support for Zulfahmi on social media with the hashtag #SupportFahmi63.
Friday @ WSBK Malaysia 2016 – Sepang International Circuit