In a world where motorcycling is more than just a means of transport, it is a lifestyle, a fashion statement, and a symbol of freedom. The latest release from KTM, the 2024 Duke 390, ready to define the future of single-cylinder engine motorcycles.
With the 2024 KTM 390 Duke, you're looking at a new beast that has been redesigned from the ground up.
Sporting a fresh and attractive look, an enhanced 399cc engine that delivers 44 horsepower, and a plethora of new electronic features, this motorcycle is all set to push the boundaries.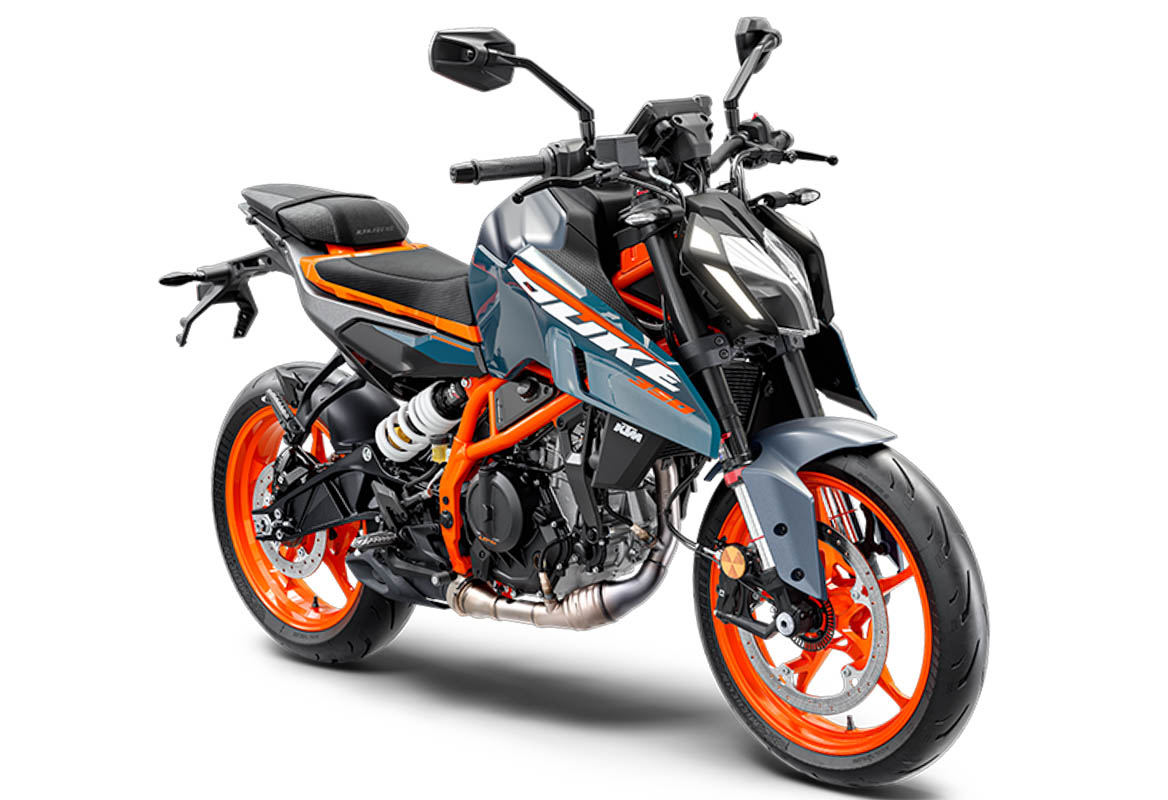 A Performance to Talk About
What sets the 2024 KTM 390 Duke apart from its predecessors is the revamped engine. With an increase in size from the old 373cc, this new engine promises better on-road performance. The improved power and torque figures indicate that riders can expect a smoother and more thrilling ride.
But the engine isn't the only thing that's new. Riders will get to enjoy a smooth shifting experience with the help of a slipper clutch and a 6-speed gearbox. The bike also offers new electronics like launch control and three ride modes – Rain, Street, and Track – allowing riders to customize their driving experience according to their preferences and weather conditions.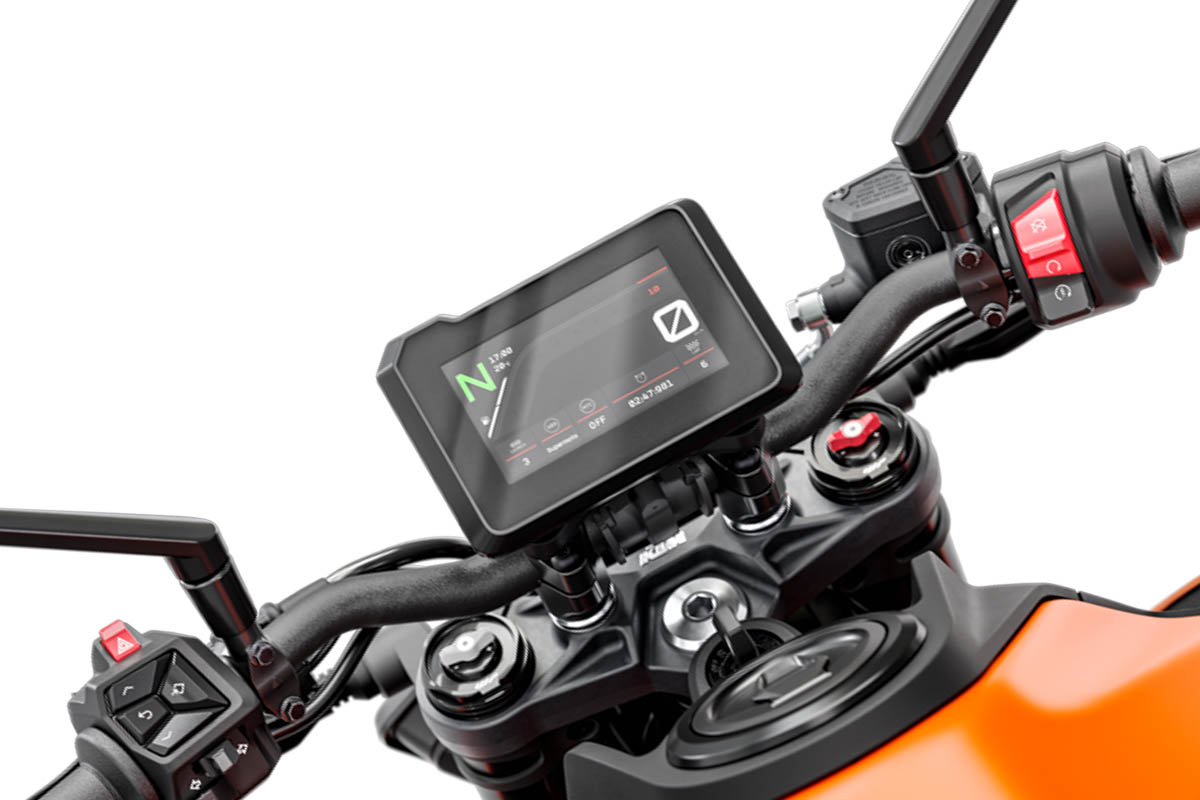 Connectivity and Control at Your Fingertips
Modern riders crave connectivity, and the 2024 KTM 390 Duke delivers with its 5" fully digital instrument cluster. Not only does it allow control over ride modes, but it also offers smartphone connectivity. This opens up features like turn-by-turn navigation, notification alerts, and music control, seamlessly integrating the bike with the rider's digital lifestyle.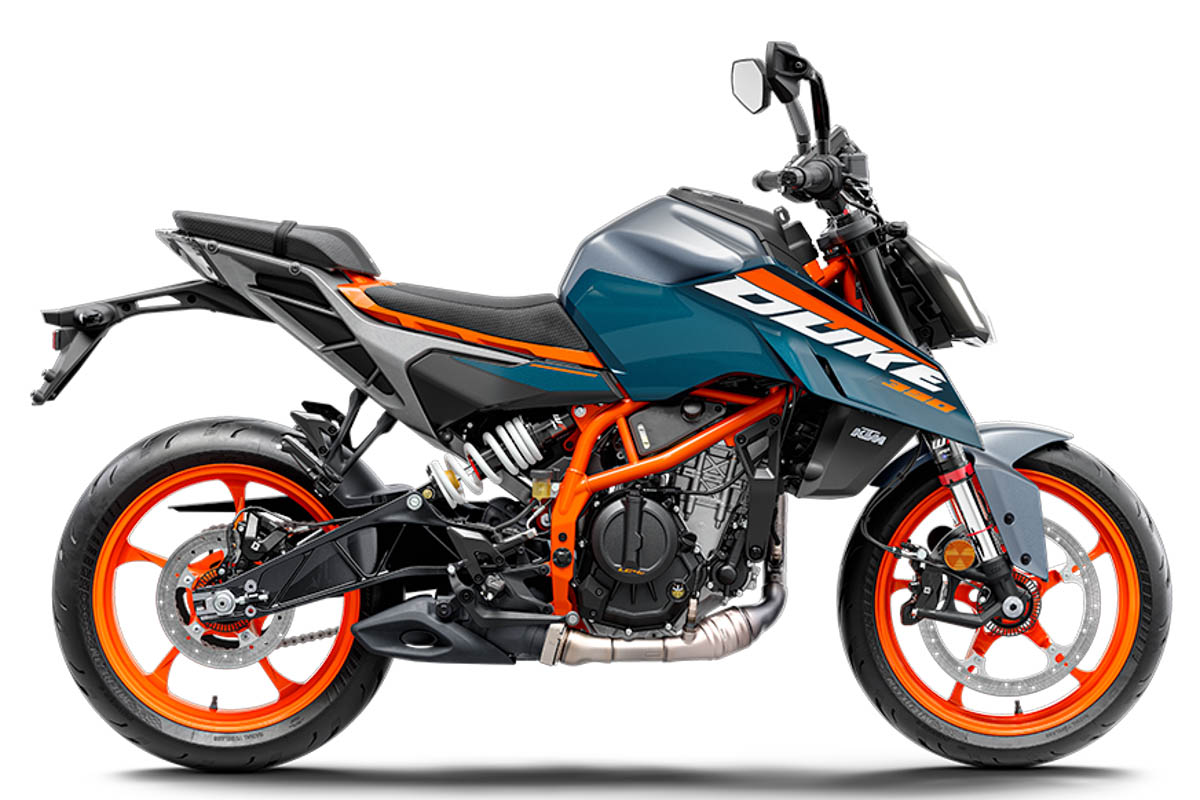 A Design to Turn Heads
The visual appeal of the 2024 KTM 390 Duke can't be understated. The new design aspects like the fuel tank, tank shrouds, seats, and rear subframe give it a robust appearance, while the sleek exhaust and banana-shaped rear swingarm add a touch of elegance. Opinions might vary on the LED headlight design, but overall, the bike's look is a perfect blend of modern aesthetics and functional design.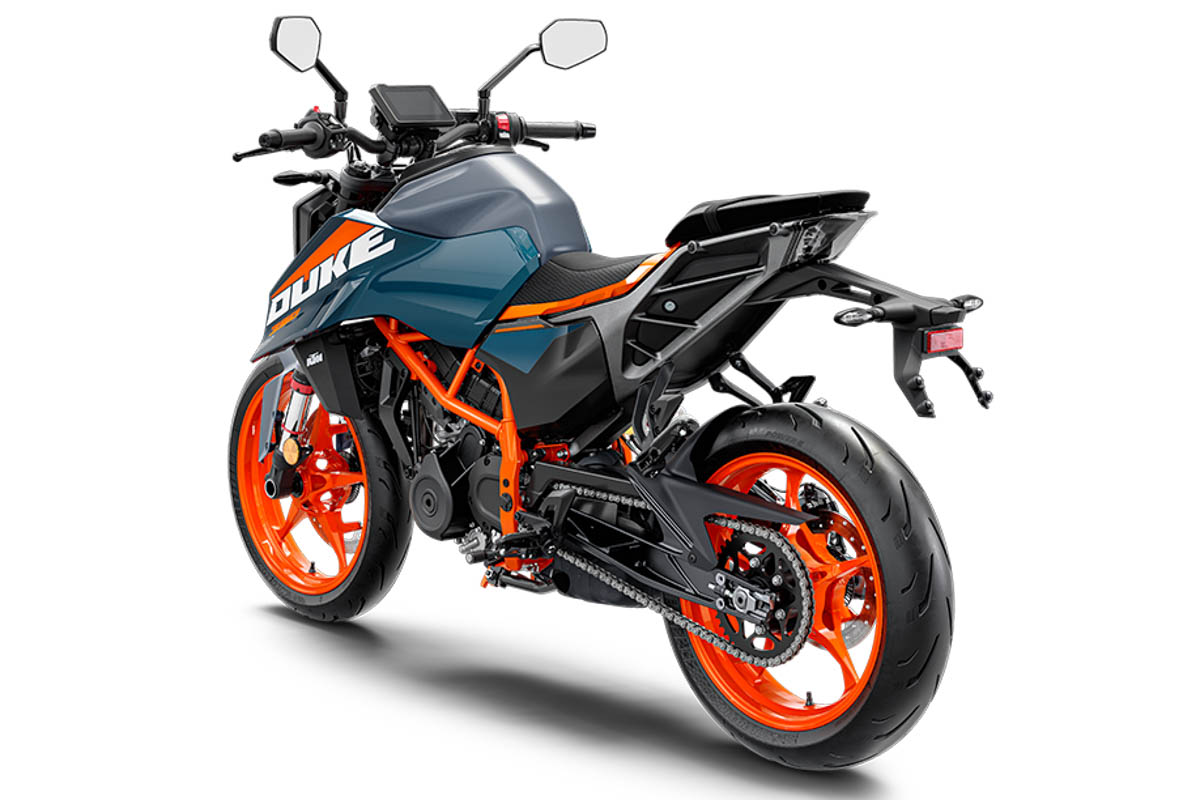 Safety and Usability
Beyond performance and looks, the 2024 KTM 390 Duke doesn't compromise on safety and comfort. With features like dual-channel ABS, cornering ABS, and Supermoto ABS, riders can enjoy a sense of security on the road. The seating posture aims to balance everyday usability with a sporty stance, a critical aspect for those who use their bikes daily.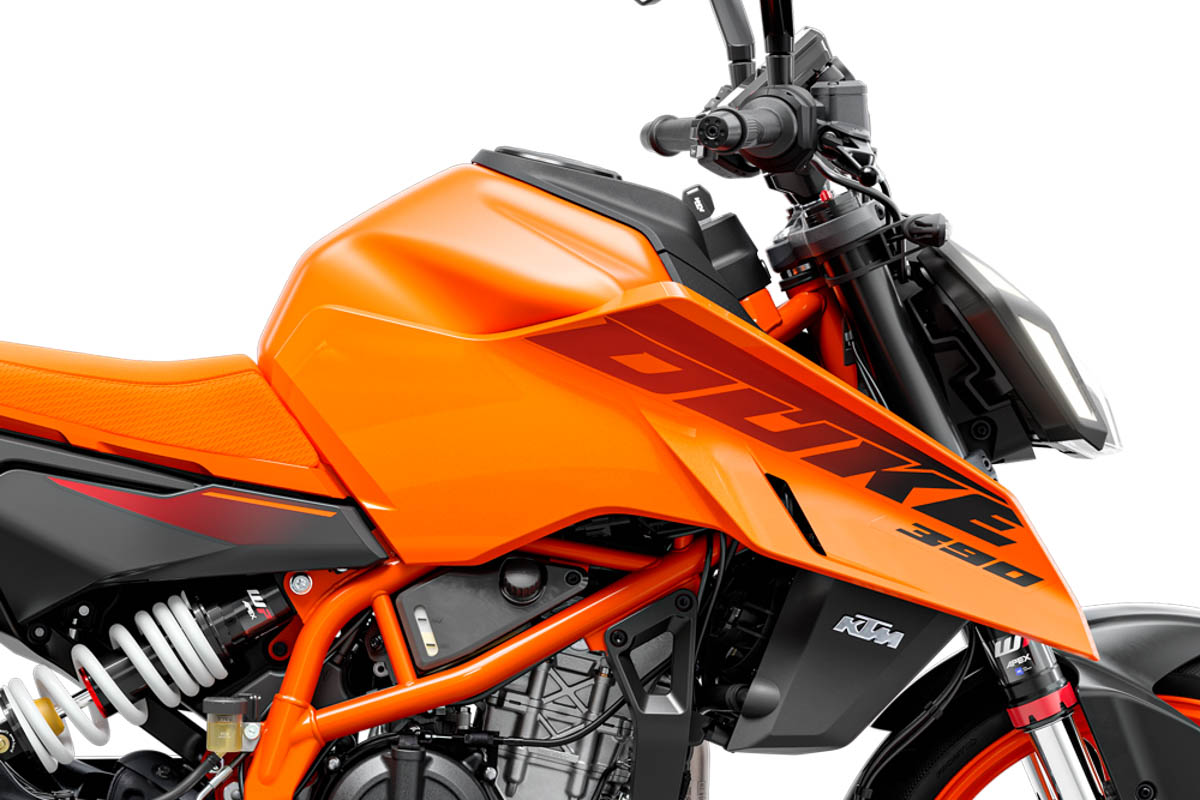 The Rivalry Heats Up
While the 2024 KTM 390 Duke aims to dominate the single-cylinder segment in the global market, it won't go unchallenged. New entrants like Harley-Davidson X440 and Triumph Speed 400 are ready to compete, with the Speed 400 showing significant potential.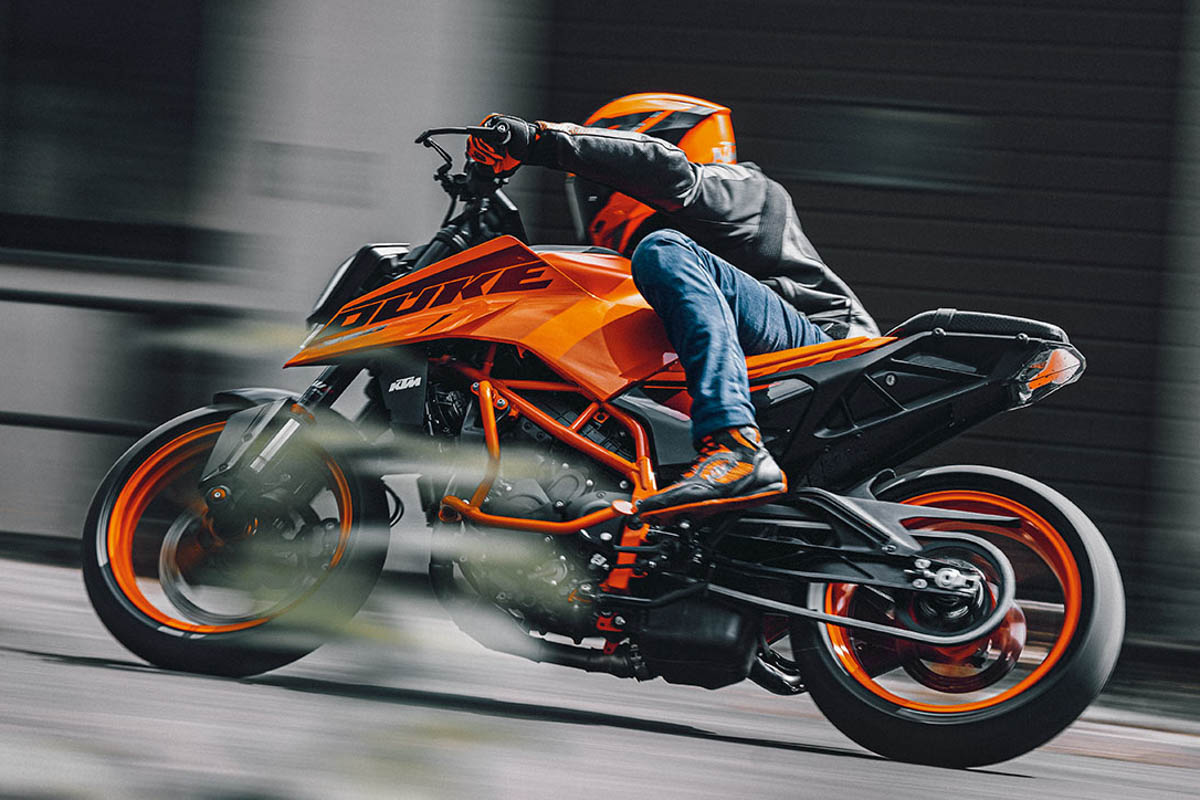 Final Thoughts
With its innovative design, enhanced performance, and user-friendly features, the 2024 KTM 390 Duke is all set to make a substantial impact in the market. The pricing might see a slight increase compared to the current model, but given the extensive updates and improvements, it's likely to be justified.
GALLERY: 2024 KTM 390 DUKE