Ducati proudly introduced the latest addition to its Multistrada family: the 2024 Multistrada V4 S Grand Tour. This highly anticipated release promises to cater to the demands and desires of avid touring riders, offering a wealth of standard features tailored to their needs.
the 2024 Multistrada V4 S Grand Tour is the second motorcycle to feature at this year's Ducati World Premiere. 
powering the Multistrada V4 S Grand Tour is the Grandturismo V4 engine that pumps 170hp and 125Nm.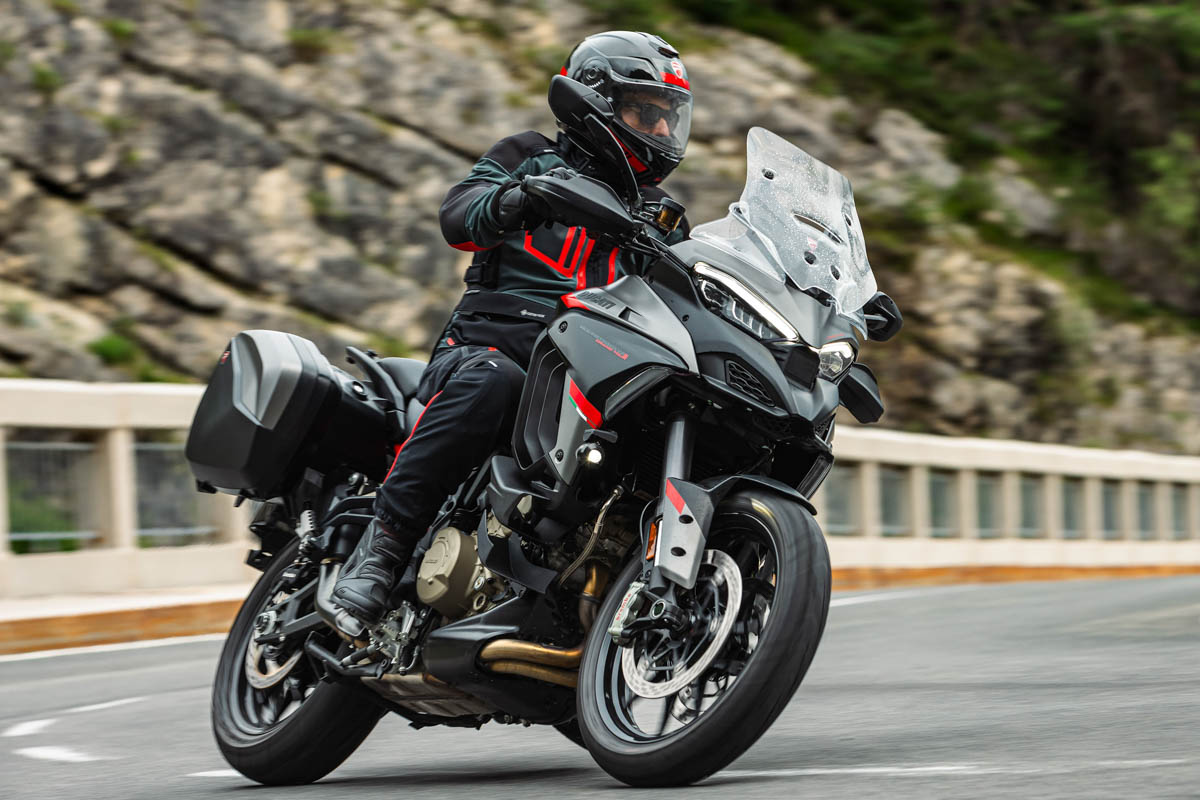 At the core of the 2024 Multistrada V4 S Grand Tour lies the robust 1,158cc V4 Granturismo engine, delivering a claimed 170hp and 125Nm of torque.
Notably, this powertrain has been engineered with an emphasis on the convenience of long-distance touring, boasting extended maintenance intervals. Ducati recommends oil changes for this engine every two years or after covering 15,000 kilometers with valve clearance checks suggested at the 60,000-kilometer mark.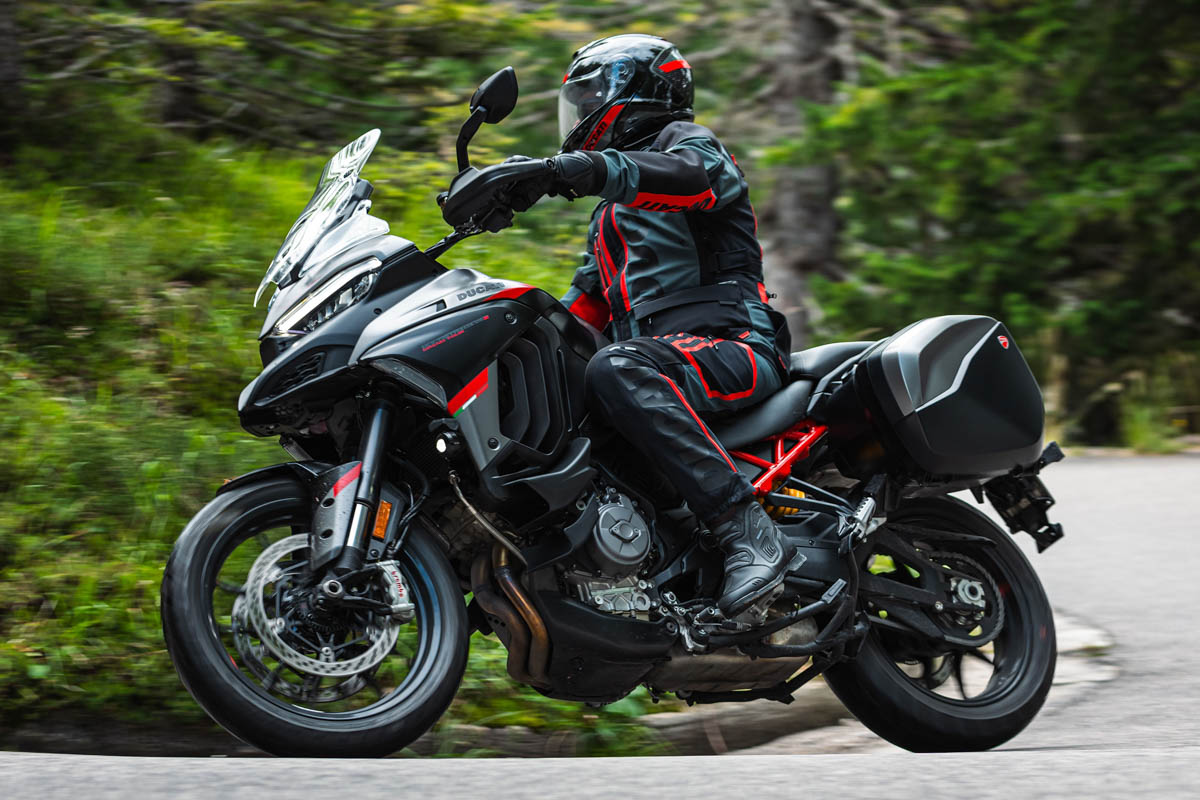 This touring marvel comes equipped with four distinct ride modes: Sport, Touring, Enduro, and Urban. Sport and Touring modes provide access to the full spectrum of the V4 GT's power, while Enduro and Urban modes adjust the output to a more manageable 112.6hp to suit varying riding conditions.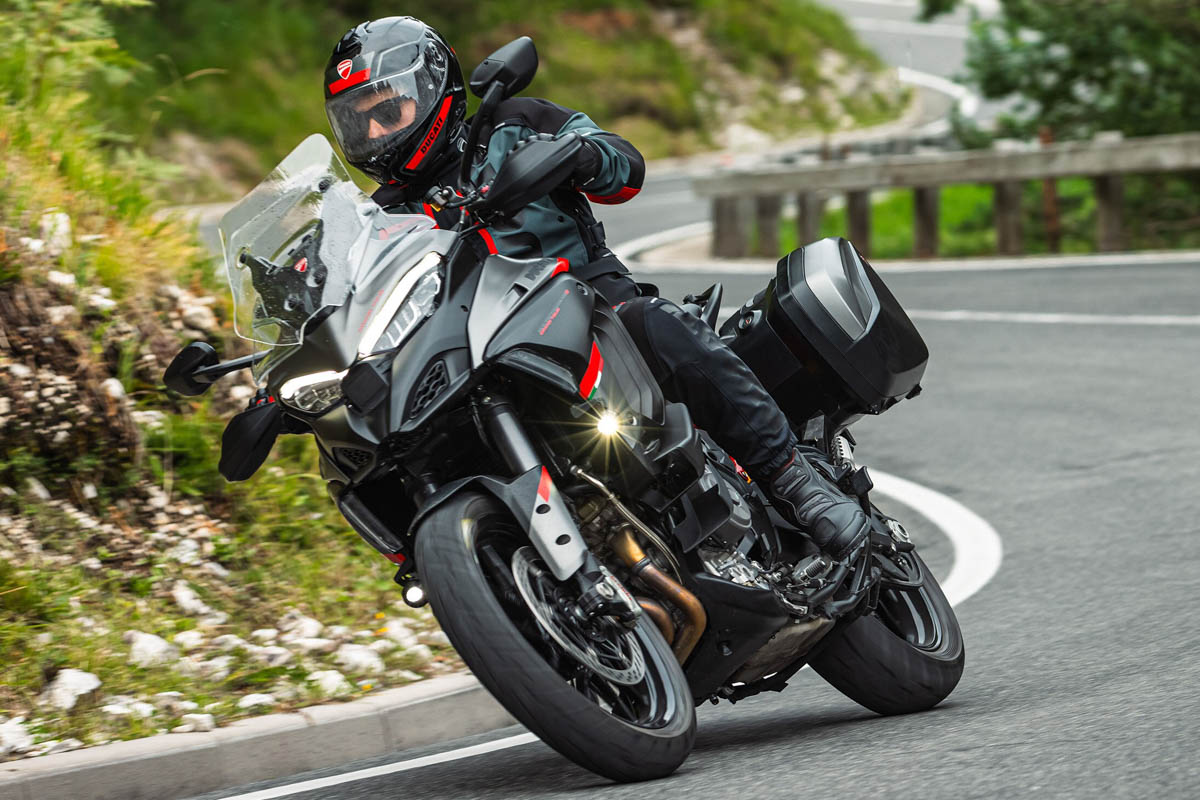 Setting a new standard for functionality and touring comfort, the 2024 Ducati Multistrada V4 S Grand Tour arrives from the factory with Travel and Radar packages pre-installed.
Notably, this motorcycle features Ducati's adaptive cruise control and blind spot monitoring as standard, along with the Skyhook semi-active suspension system. Additionally, the Minimum Preload and Easy Lift functions are included to enhance the overall riding experience.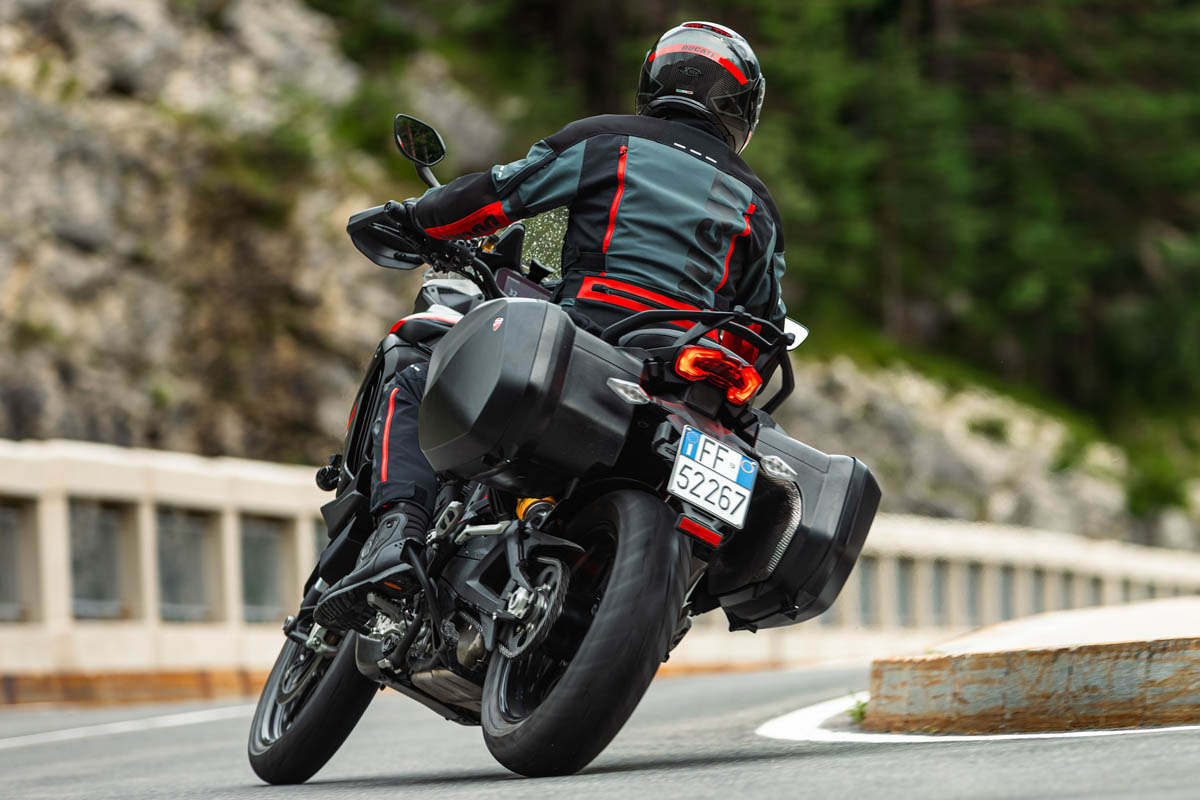 In a bid to enhance practicality further, the 2024 Ducati Multistrada V4 S Grand Tour incorporates a range of standard features, including an adjustable windscreen, handguards, auxiliary LED lighting, a tire pressure monitoring system, heated handgrips, and heated saddles for both the rider and passenger.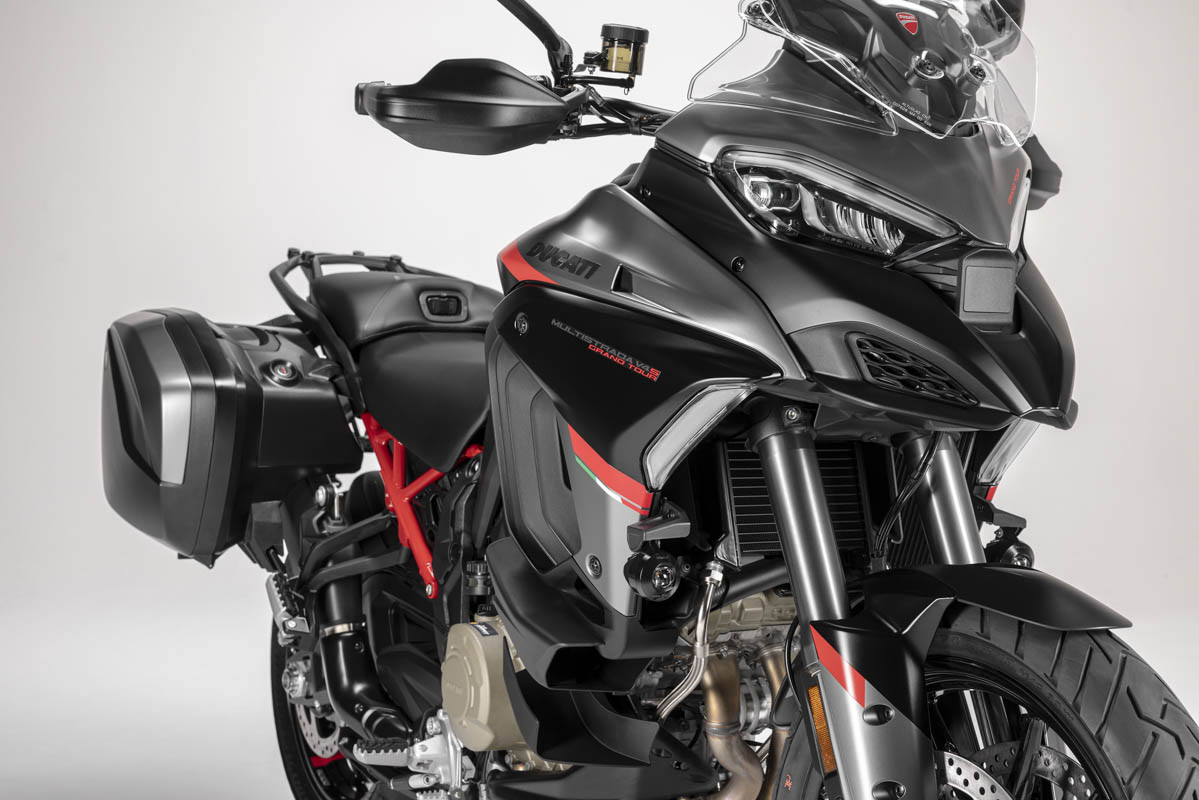 Furthermore, convenience is heightened with a hands-free opening gas cap, a center stand, and matching side cases, ensuring riders have ample space to stow their gear for extended journeys. The inclusion of a center stand is particularly noteworthy, simplifying routine maintenance tasks that riders may encounter during lengthy excursions, such as chain maintenance.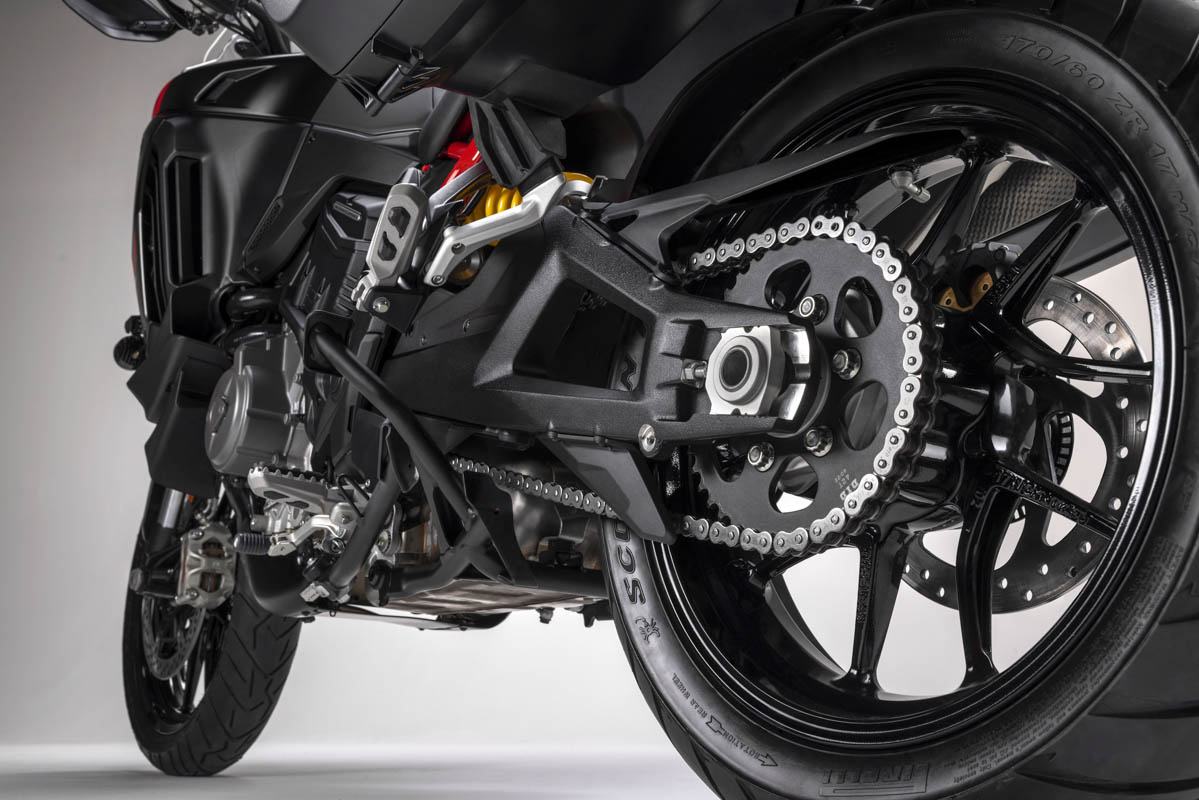 Ducati has not forgotten shorter riders, as they have made provisions for a factory low suspension kit, which can be optionally added to the Multistrada V4 S Grand Tour at an additional cost.
GALLERY: 2024 DUCATI MULTISTRADA V4 S GRAND TOUR