China, a land of over 1.3 billion people, stark contrasts, riches, and great misfortune. Despite it being the glocal leader for a number of things and the most important market in the world, China can be a bittersweet experience. So, when I heard my name being associated with the land of public spitting, flaring tempers, and murderous drivers, it felt like a kick to the nuts.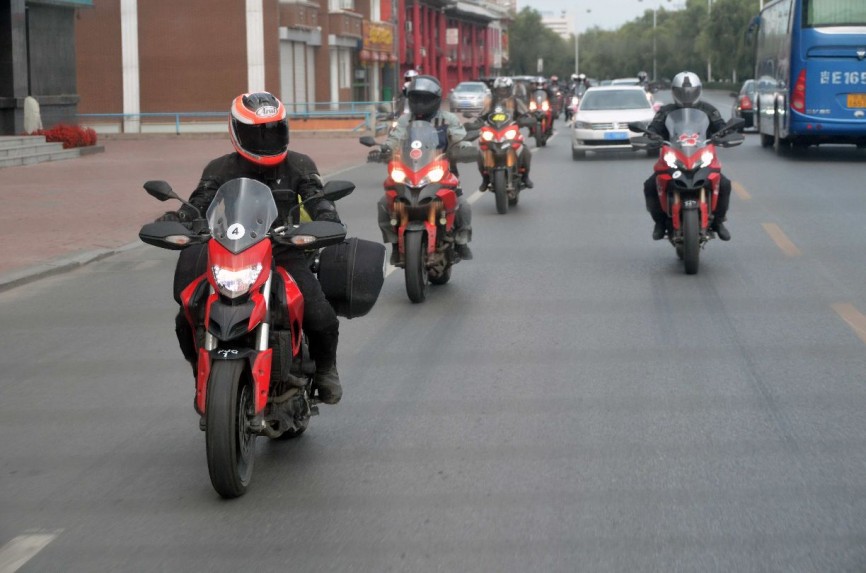 Then came the punchline, the one statement that sealed the deal, the offer I could not refuse; hand out with eleven Malaysian Ducati riders who were touring China over three weeks, covering a distance of over 6,000km. I joined them for over five days towards the tail end of their ride, but that was good enough for me.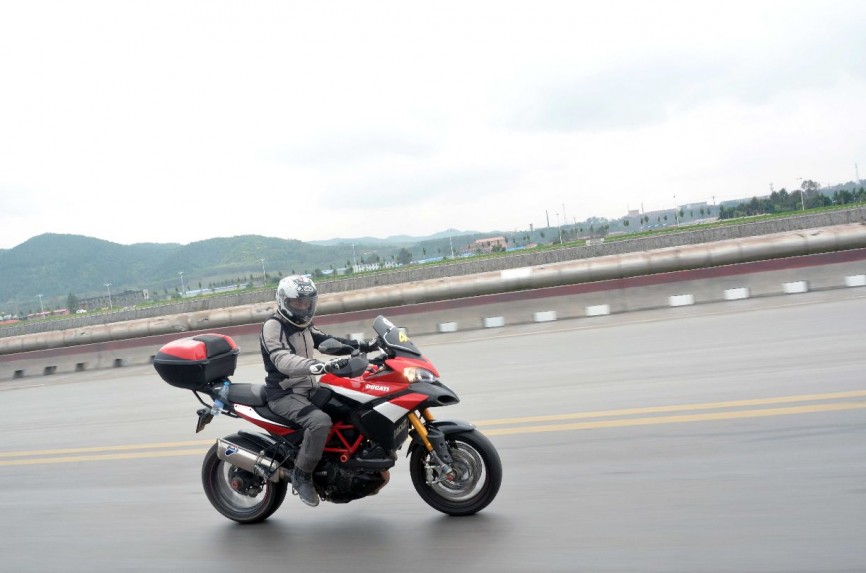 There's something about Long Distance Adventure Riding (LDAR) that tickles my nuts. Ever since my first LDAR three years ago across parts of Eastern Europe, it has stuck to me like a disease. Admittedly professional obligations keeps me on my feet rather than on a bike, but it was hard to say no to an experience like this. As exciting as it sounds, none of us had any clue of what we were getting ourselves into. China always had a surprise.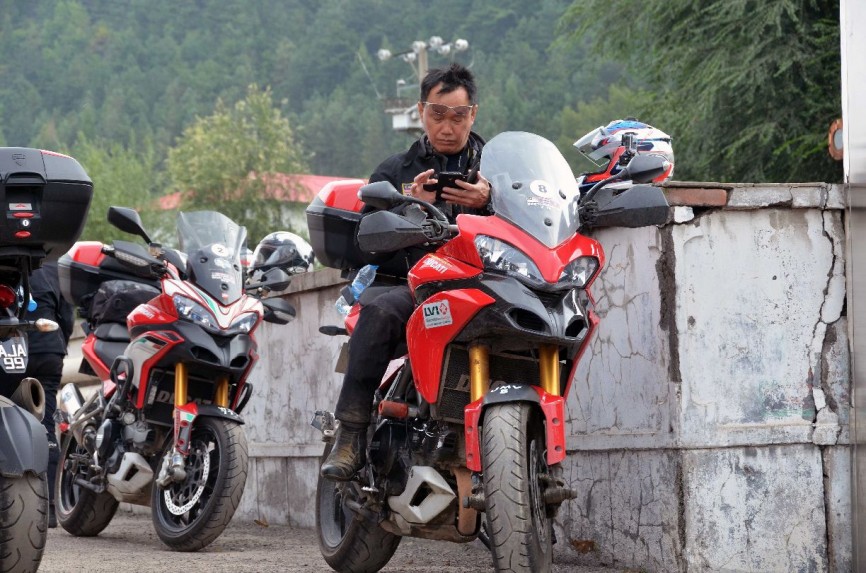 The small group of Malaysian journalists and a Ducati Malaysia representative flew into Harbin, a third tier Chinese city in the Heilongjian Province, that despite being classified as 'still developing', is packed with more people than I have ever seen in my life. A complex network of roads and flyovers, similar to those seen in KL, connect the city, but you first have to battle the seemingly perpetual traffic jams and suicidal pedestrians.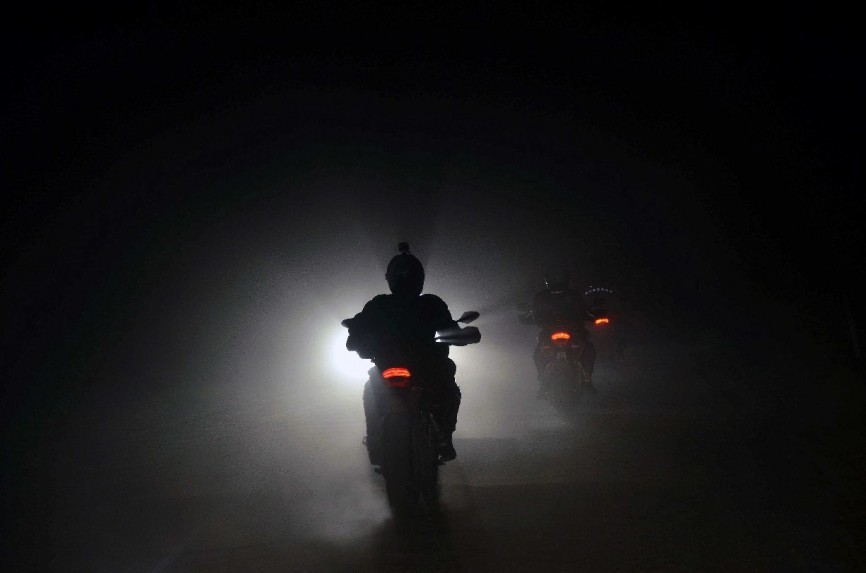 The next day, a transport can took us to a small town where we were to meet the riders. It took an hour of mad driving, and battling drivers who have no problem with grazing their car against yours. It seemed to be a normal thing to do and explains why the Chinese government banned motorcycles and scooters in some of China's major cities. The non-existent level of tolerance and patience would have resulted in a catastrophic number of road deaths.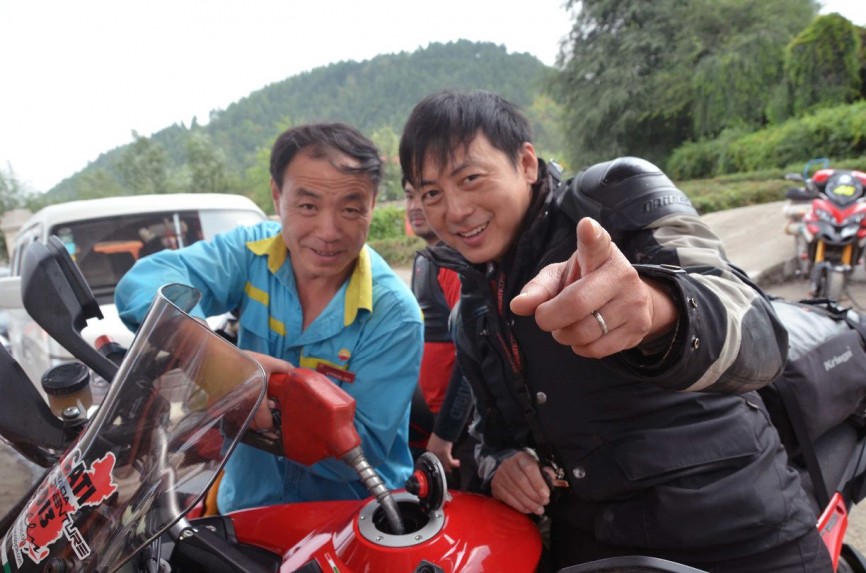 Motorcycles are also banned on the highways of the former communist country, and the riders who we met after a 308km drive to Qiqihar, a dusty town to the north of Harbin, looked tired and weary after having to ride most of their journey on dusty and muddy country roads.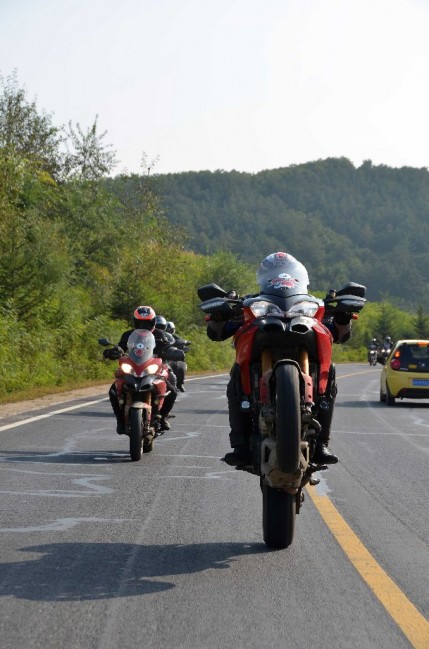 All 11 of them had gathered around a Multistrada tilted to its side. It had earlier taken a hard knock when it bottomed out on rocky terrain, but there is nothing an imaginative mind cannot fix. Talented bike fixing ability came in the form of Kwang, the boss of Welly Sungai Buloh, a well-known official distributor of Ducati bikes.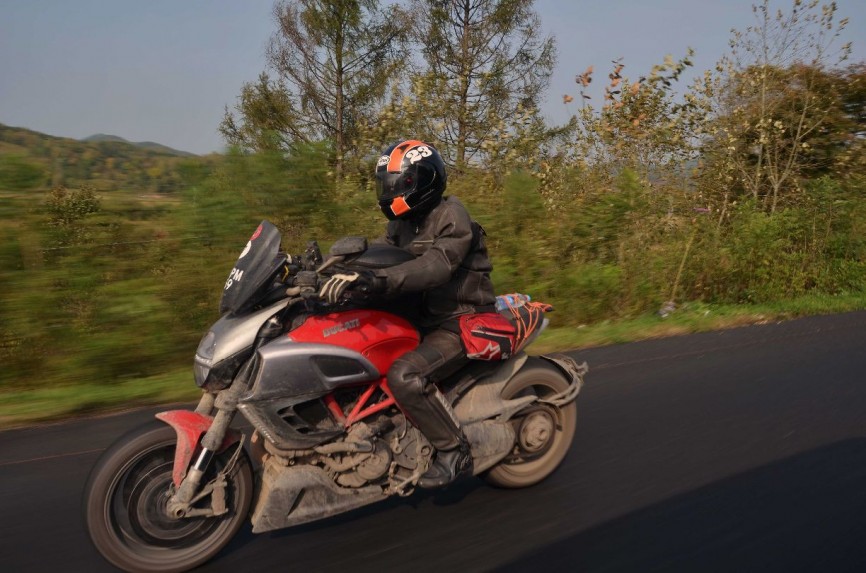 Kwang was the organizer of the trip and has 13 years of experience riding throughout China. If there's anyone who could navigate, fix a bike, deal with the feisty locals, and seal a deal with the officials, it would be him! Most of the guys on this trip are old friends, and have been riding with each other for some years. By the time we caught up with them, they had already travelled over 1,500 kilometres, and the camaraderie between them was military.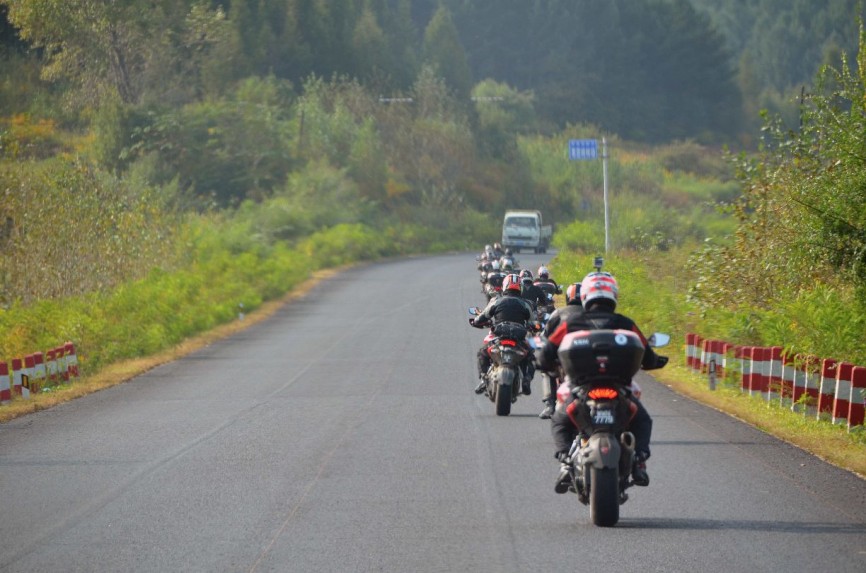 The riders consisted of businessmen, professionals, and most importantly, enthusiast. All of them had a passion for riding, and all of them chose to ride one bike, a Ducati. Most of the bikes there were Multistrada's, but there was a brand spanking new Hyperstrada, and an overconfident Diavel which despite not being built for this purpose, handled the challenges extremely well.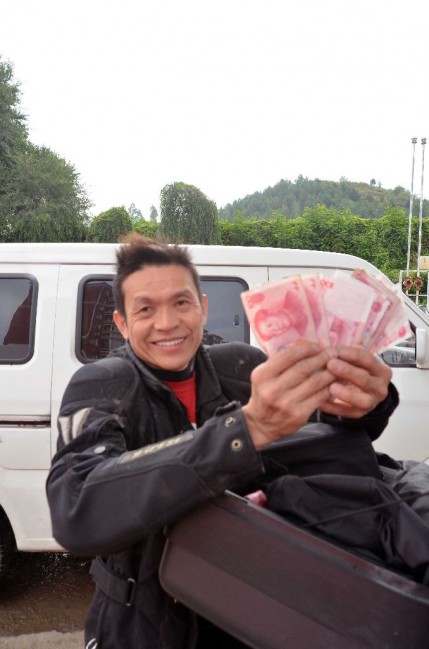 There were no breakdowns save for that one error in judgement with the Multistrada. After battling deserts, mud, cities, the bikes looked beat; the machines even had to snorkel through a full-fledged, tank-deep floodl the guys are still shagged as to how the Diavel survived all that water. And yet, all of them started up at first try the next day. Built Ducati tough, you could say.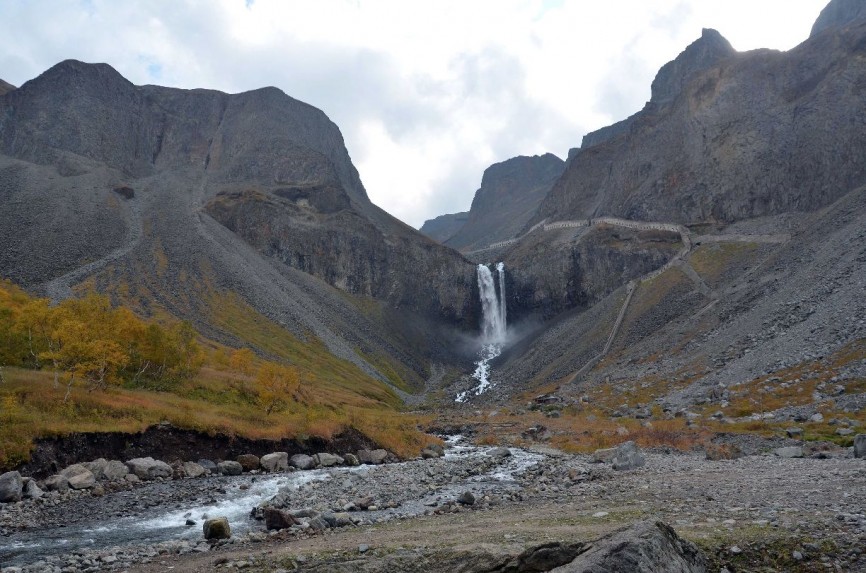 The final destination was Dalian, but it wasn't a direct ride there from Qiqihar. Instead we travelled north, us journos in the support van, sometimes riding pillion to get the necessary pictures, which was quite a bummer. The ride hugged the border between China and North Korea, which when traveling in the dead of night in sheer darkness in the middle of nowhere, can be quite scary. The last thing any of us needed was to come across a North Korean border patrol, so we stuck to riding during the day, and eating and drinking and getting up to no good at night.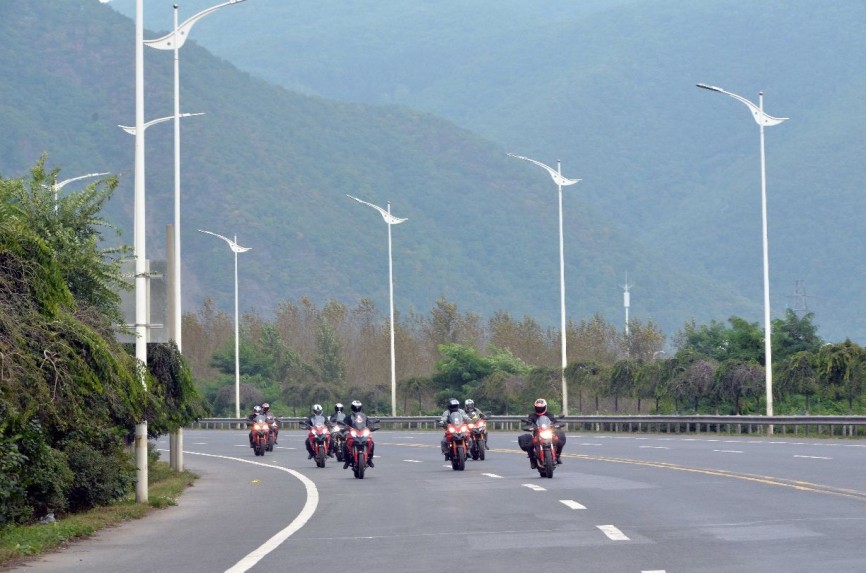 The ride took us past some holistic scenery that was so beautiful, you'd be forgiven for thinking it was in some part of the Austrian Alps. Beautiful to say the least. There were times when the riders had to sneak a ride on the highways because the country roads were simply horrible and the rain turned the sand into a torrent of mud. Surprisingly, despite all the development, the highways were completely devoid of traffic. You could piss in the middle of the road and your golden shower would have evaporated by the time a car or truck came by. Which is good news when you have a 1200cc Testastretta engine in between your legs; a 220km/h cruise anyone?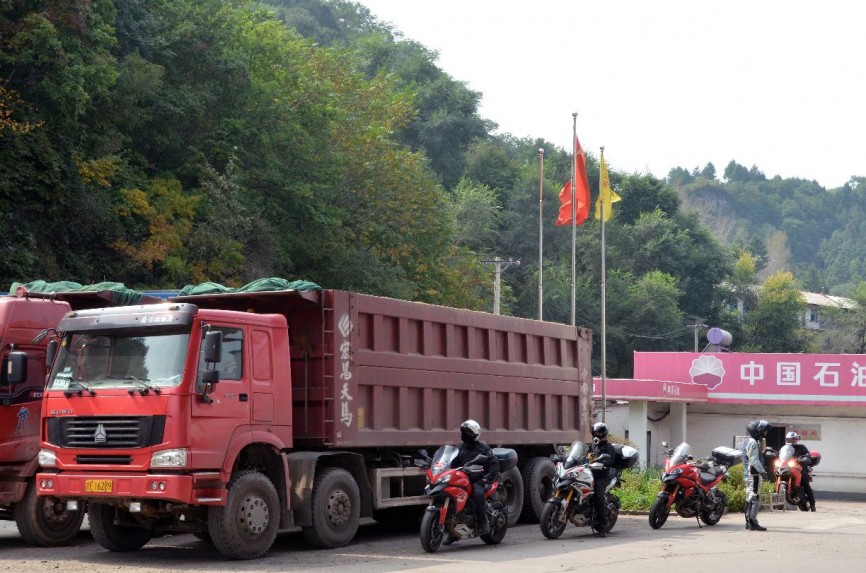 It was an incredible journey but a tough one. After Qiqihar, we travelled to the northern most part of our adventure to a palace called Heihe, a town so close to the Russian border than people were visibly more polite, road signs were in Chinese and Russian, and the buildings had a Stalinese chill to them. After a few days of traveling around China, there was hardly anything that could surprise us anymore, until we were served silk worms and barbecued toads in Baishan. I must admit that despite is sounding gross and could seemingly give you the shits for years, it tasted good. Especially the toads, intestines and bones and all.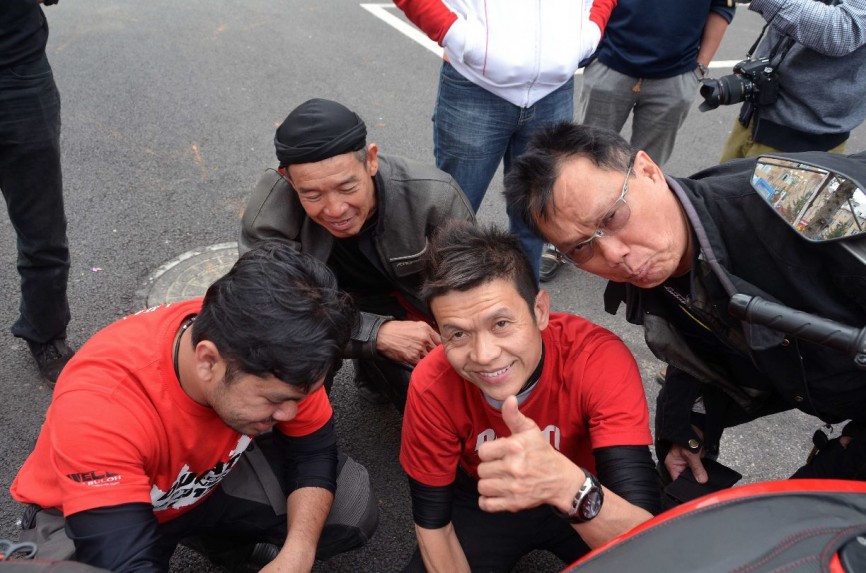 Our journey ended in Baishan, but the Dukes continued on till Dalian, a further three days of riding. What was amazing is that despite everything you hear about Ducati bikes being more performance oriented than hardcore LDAR, all the bikes held up like they were purpose-built for this.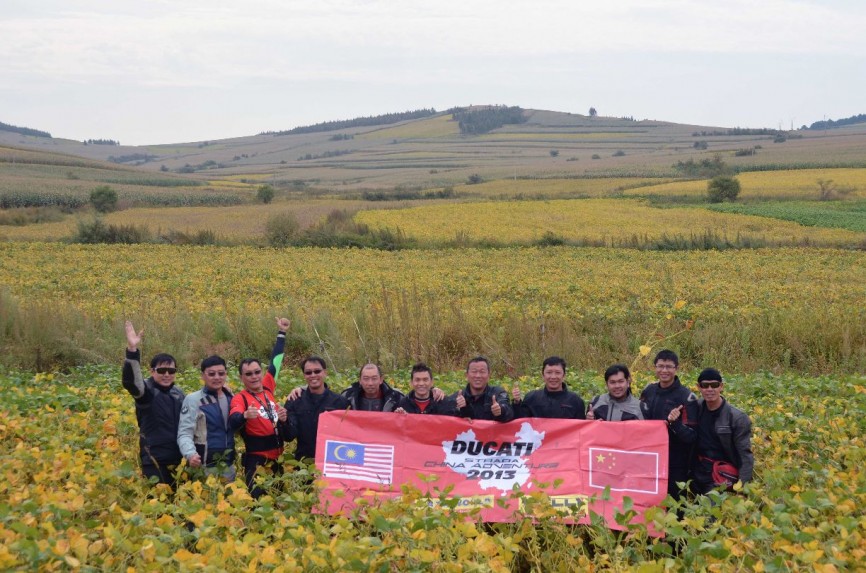 The biggest surprise was the Diavel. A bike seemingly purpose-built for urban cruising and weekend track days, its owner served it everything he could from floods to mud to jagged, broken tarmac. It took it all and survived. The Hyperstrada and Multistrada expectedly did very well, and still looked good at the end of it all.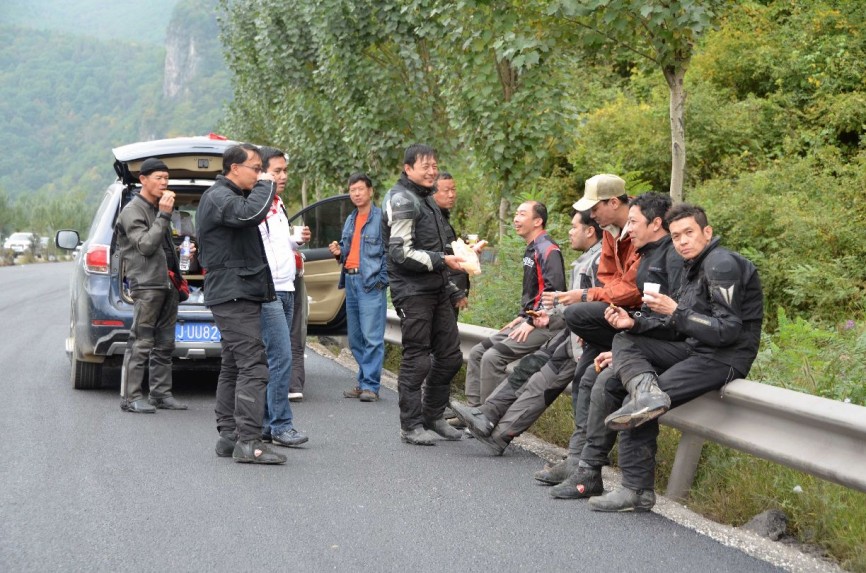 The ride called China Strada Adventure ride was organized by Welly Sungai Buloh and was supported by Ducati Malaysia. It was not an official ride by the Ducati Club or such, but more of a getaway for a group of friends. Ducati Malaysia does organize its own official rides with the Ducati Club of Malaysia annually, the last major ride being the Borneo Adventure Ride which took place last year. All riders from the ride made it home safely with no drama, but some were vowing to stay away from China for a while.
This article was written by Keshy Dhillon and first appeared in Fast Bikes Malaysia magazine. Pictures taken by Keshy Dhillon using a Nikon D5100.