In a surprising move, Ducati has unveiled the Panigale-powered Ducati Multistrada V4 RS, a remarkable addition to its adventure bike lineup. The Multistrada V4 RS bears a striking resemblance to the Multistrada Pikes Peak, but the true standout feature lies within its engine.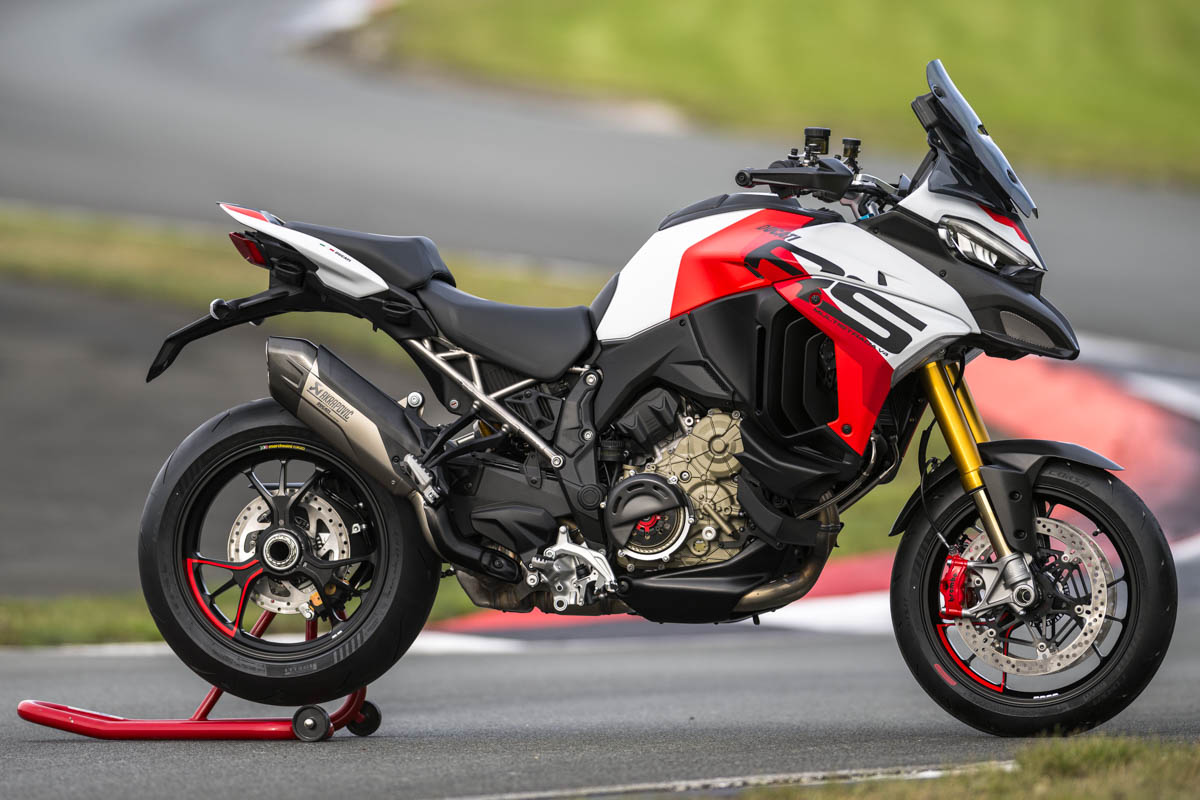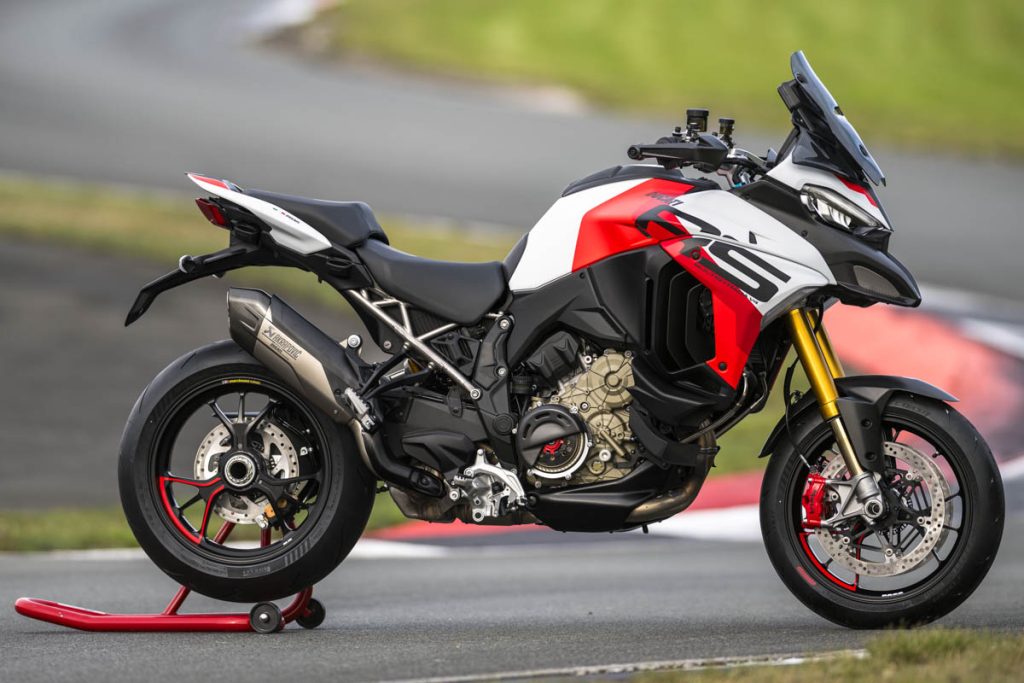 Gone is the Granturismo V4 (currently found in the Multistrada V4 S and Pikes Peak), and in its place resides another V4, derived from the infamous Desmosedici Stradale unit found in the Panigale V4. Boasting a staggering 180hp and 118Nm this engine upgrade offers an exhilarating and dynamic riding experience.
To ensure comfort in urban traffic conditions, the Multistrada V4 RS's ECU intelligently deactivates the rear bank of cylinders when the bike is stationary and in neutral, and the engine temperature exceeds 70 degrees. Ducati's thoughtfulness extends to maintaining rider comfort during everyday rides.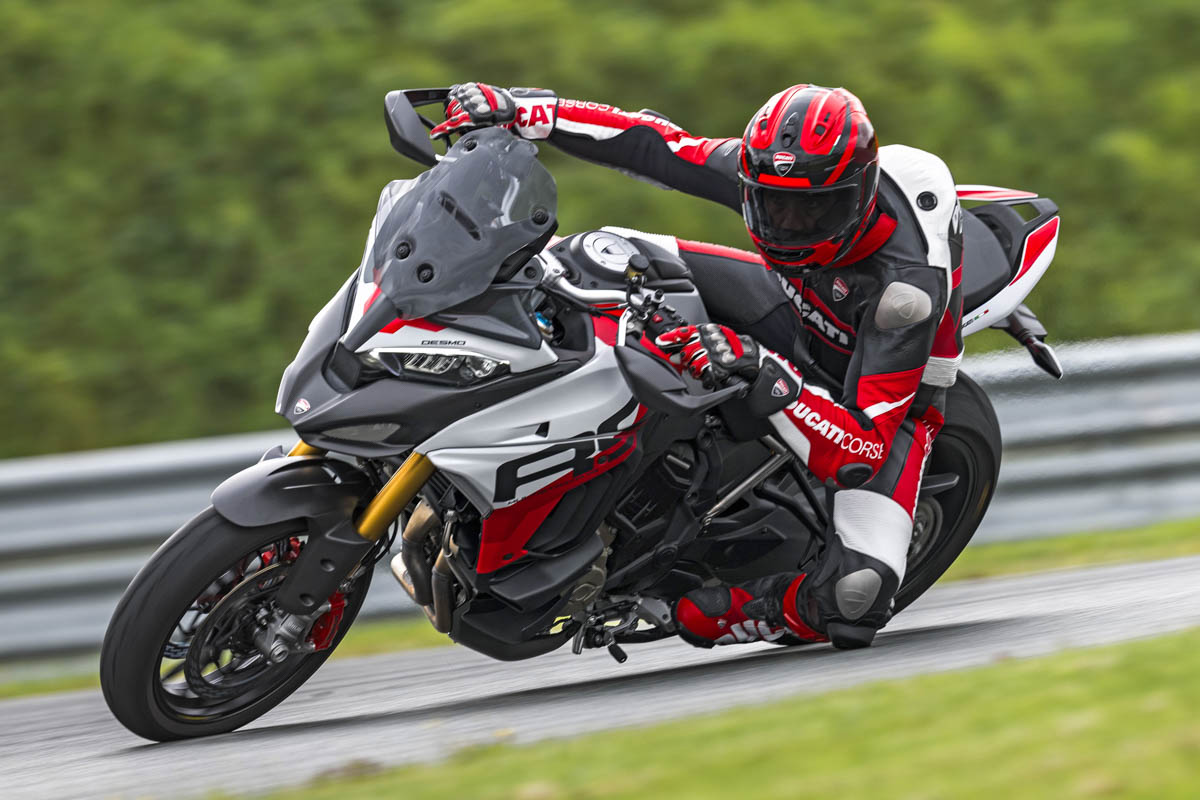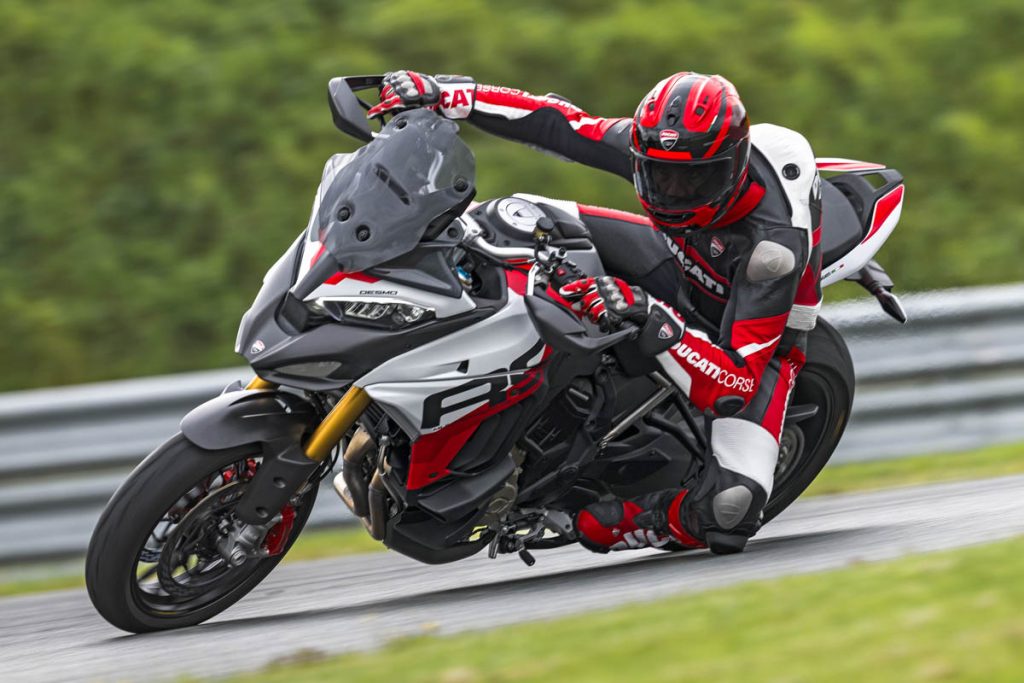 The Multistrada V4 RS features a monocoque aluminum frame identical to the Pikes Peak model, optimizing the steering head angle and trail and wheelbase values for enhanced sports performance. This precision engineering showcases Ducati's commitment to delivering a thrilling adventure on any terrain.
Equipped with Öhlins Smart EC 2.0 smart suspension, the Multistrada V4 RS ensures a smooth and adaptable ride. The electronically controlled fork and monoshock continually adjust according to riding conditions, and riders can customize the setup further by selecting from the available riding modes: Race, Sport, Touring, and Urban.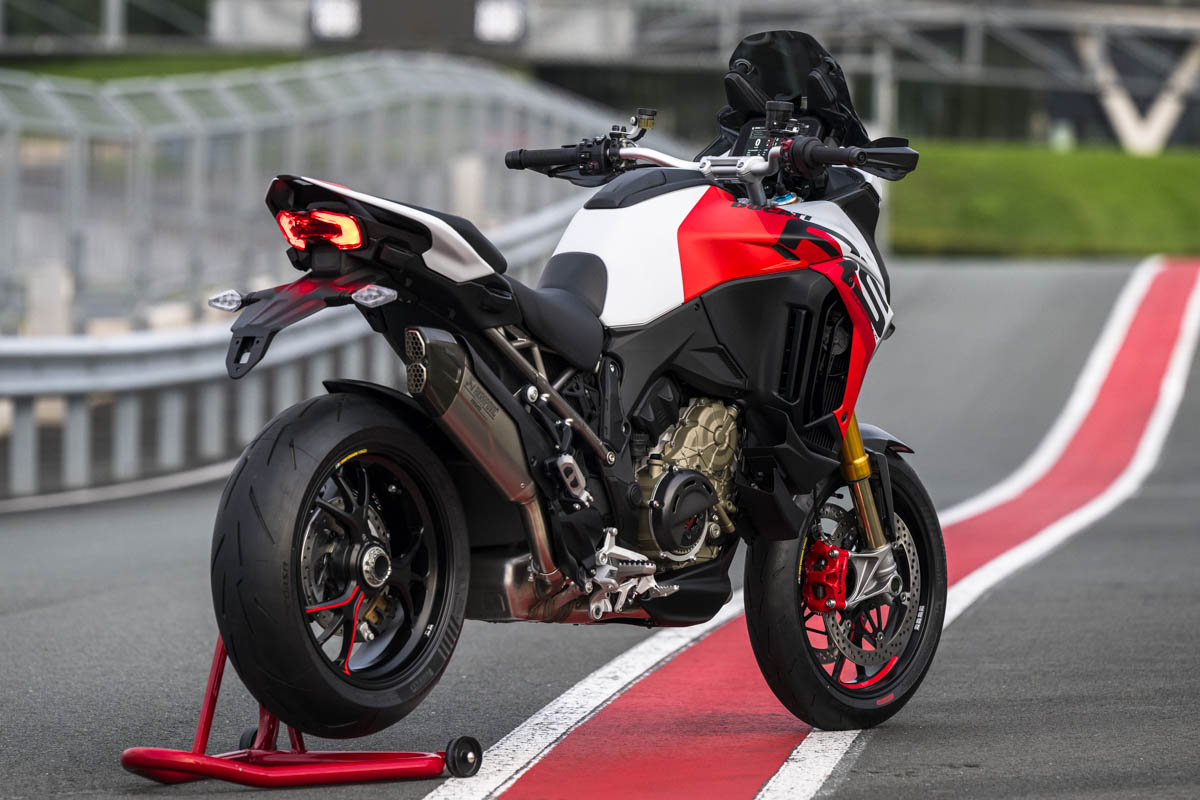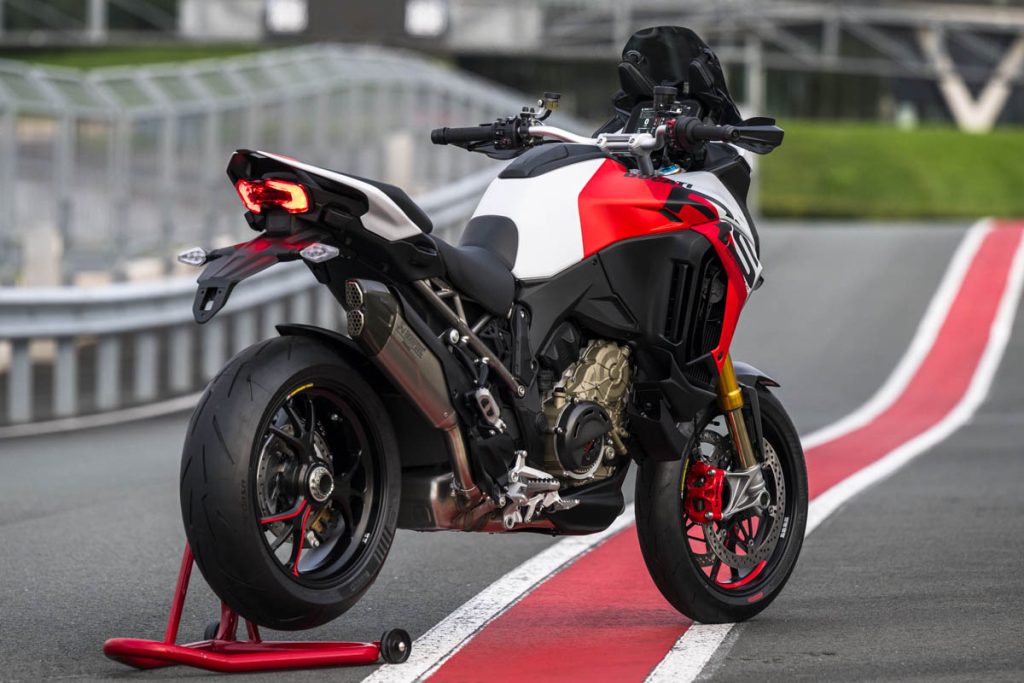 Building upon the Multistrada V4 S's remarkable braking system, the Multistrada V4 RS features a Panigale V4-shared braking system, enhanced with 330mm front discs and Brembo Stylema monobloc calipers.
Additionally, Panigale V4 pads and a 265mm rear disc with a Brembo floating caliper provide exceptional stopping power. The Bosch-Brembo cornering ABS setup ensures maximum safety while maneuvering through corners.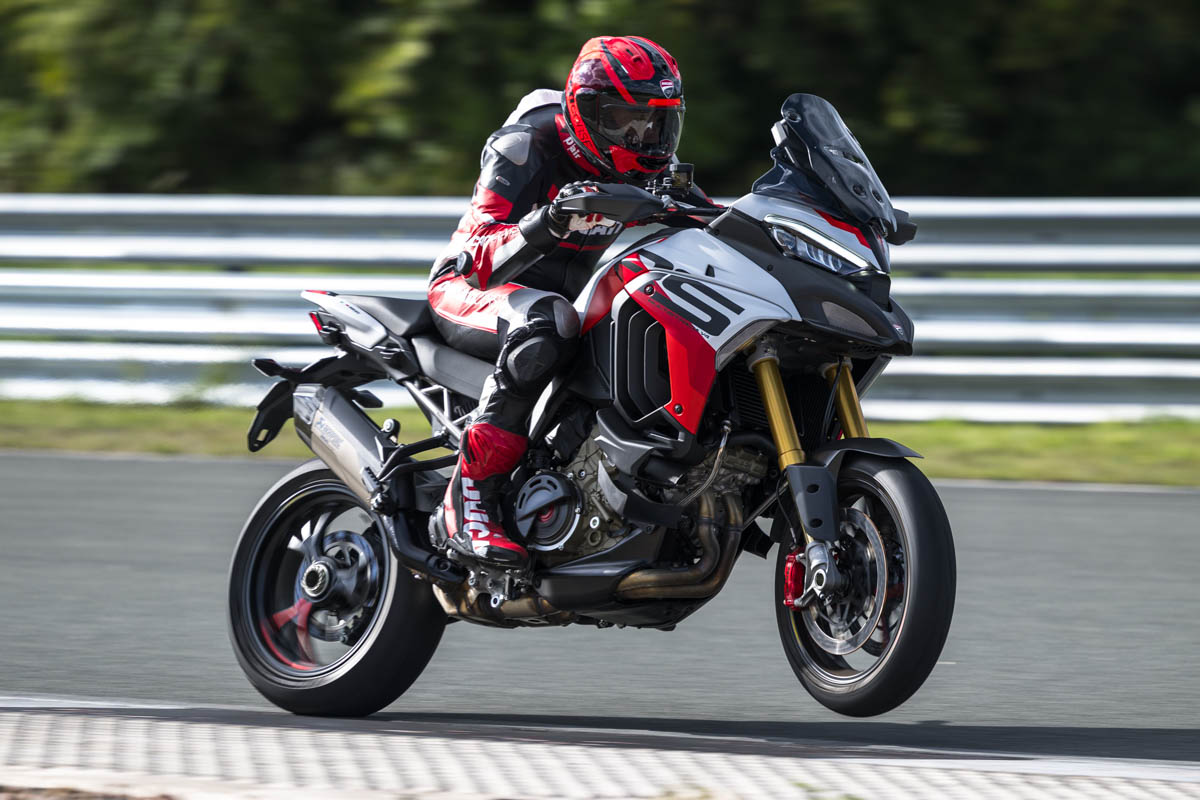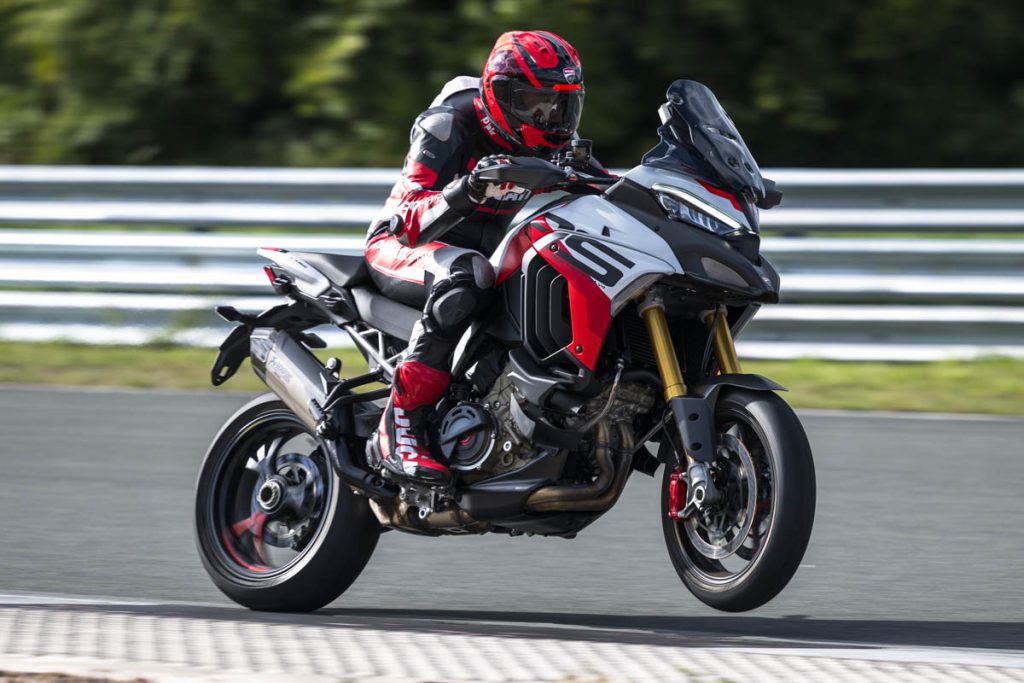 Ducati hasn't overlooked rider comfort either. The riding position of the Multistrada V4 RS has been optimized with higher and further back footrests and a rigidly fixed handlebar. The handlebar has been lowered and narrowed, coupled with softer grips, ensuring a comfortable and confident riding experience.
Ducati's Panigale-powered Multistrada V4 RS is set to redefine the adventure bike segment. With its combination of raw power, cutting-edge technology, and thoughtful design, this motorcycle promises an exciting and exhilarating journey on any road.
GALLERY: 2023 DUCATI MULTISTRADA V4 RS