Ducati has finally launched their new Desmosedici Stradale V4 engine yesterday at the start of the San Marino MotoGP round in Misano.
The road-going version bred from Ducati's MotoGP efforts is said to produce 210hp at 13,000rpm and 120Nm of torque at 12,250rpm.
The street variant will have a 1,103cc displacement whereas an "R" version will be released in 2019 to be able to compete in the WorldSBK.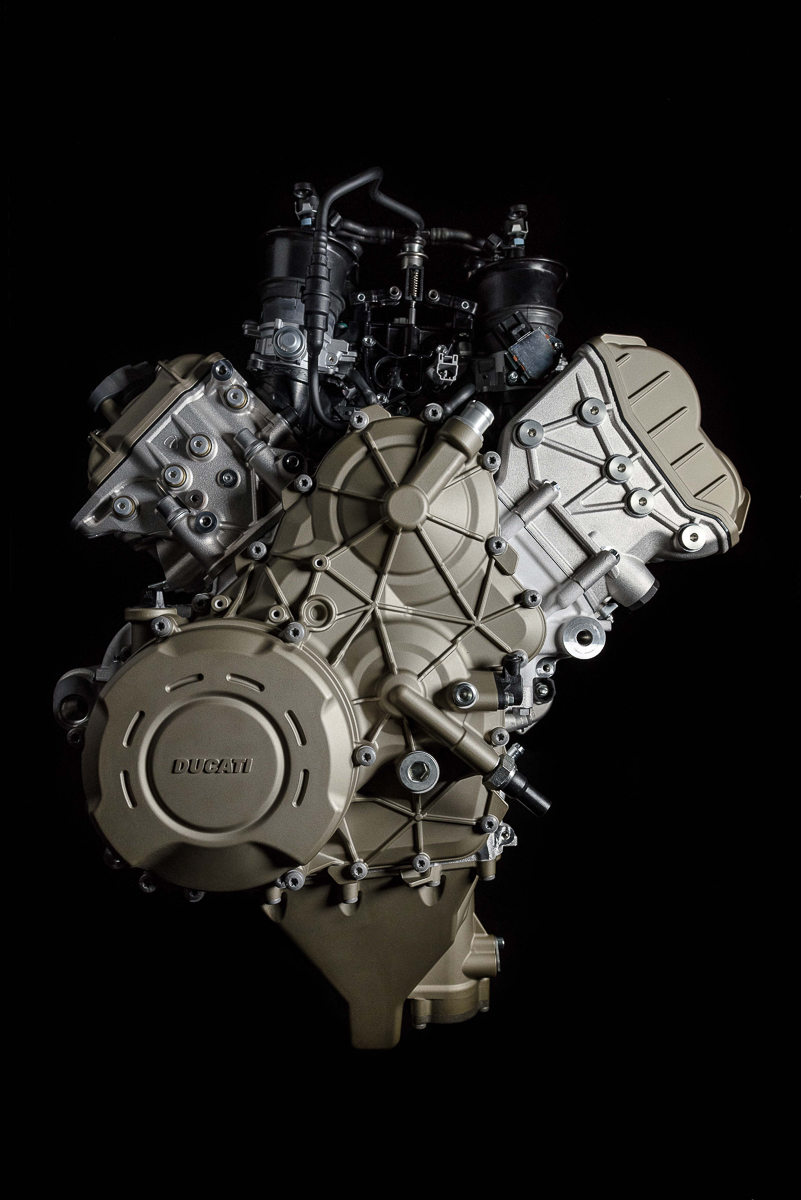 The dawn of a new era for Ducati production premium motorcycles is finally here, folks. Ducati has officially unveiled the new Desmosedici Stradale V4 engine which will power their upcoming Ducati Panigale V4. This engine is the road-going version of the power plant bred for the MotoGP, the Ducati Desmosedici.
Making its official debut moments ago in Misano for the San Marino GP, Ducati finally confirmed that their new Desmosedici "Road" motor is able to produce 210hp at 13,000rpm and 120Nm of torque at 12,250rpm. This manic high-revving monster has 5 more horsepower compared to the Ducati 1299 Panigale R.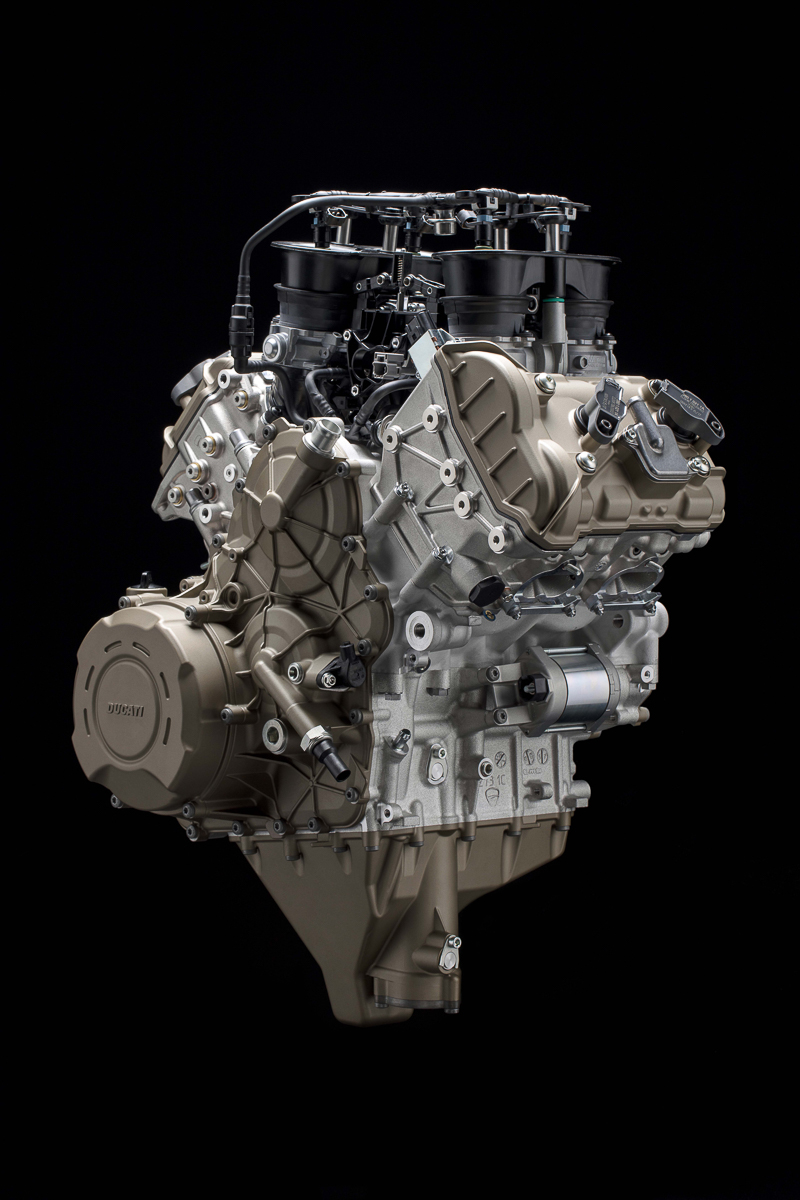 Ducati has also revealed that their 90° V4 engine with desmodromic valves is actually 1,103cc for the street variant. Considering that this won't fly in the WorldSBK scene where they have super strict displacement regulations, Ducati will also come up with the Ducati Panigale V4 R in 2019 with a different 1,000cc engine.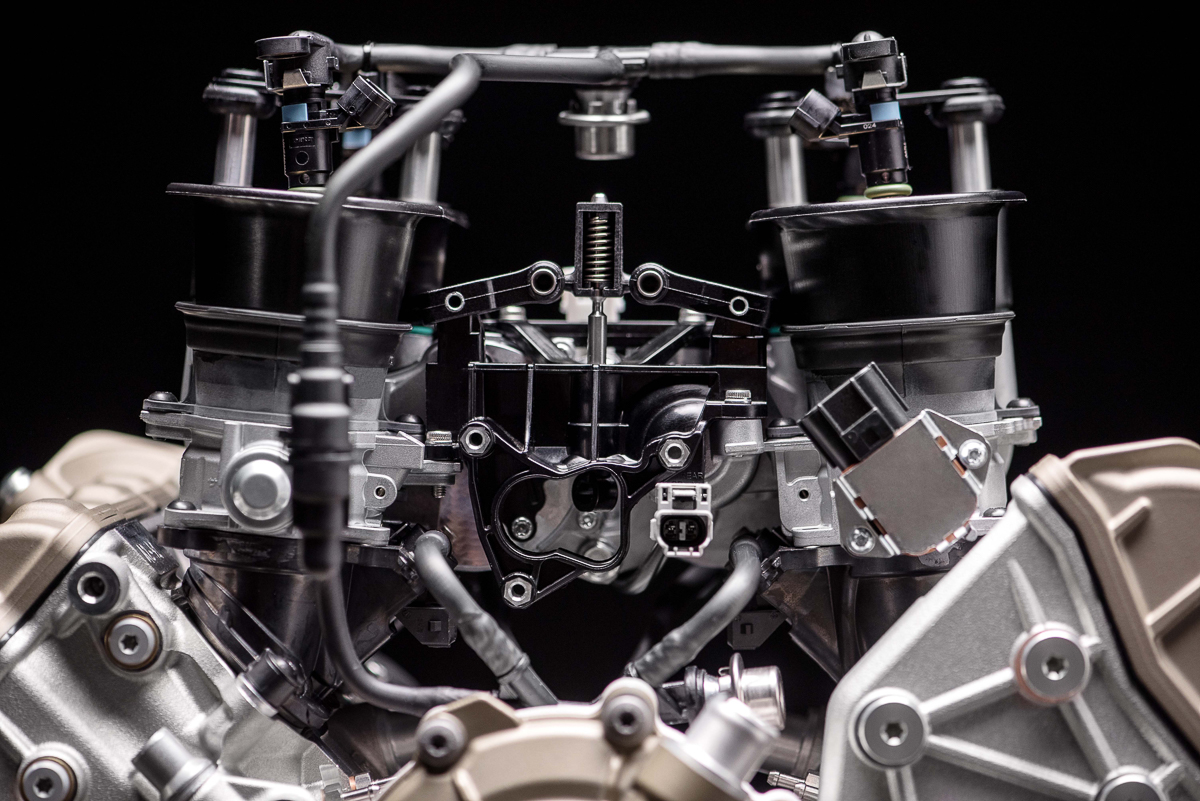 That being said, we can conclude that the Panigale V4 will come in different variants with a lot of differences including the engine capacity. The reason being is that the much bigger engine for the street version is designed to assist the mid-range torque for better overall riding performance.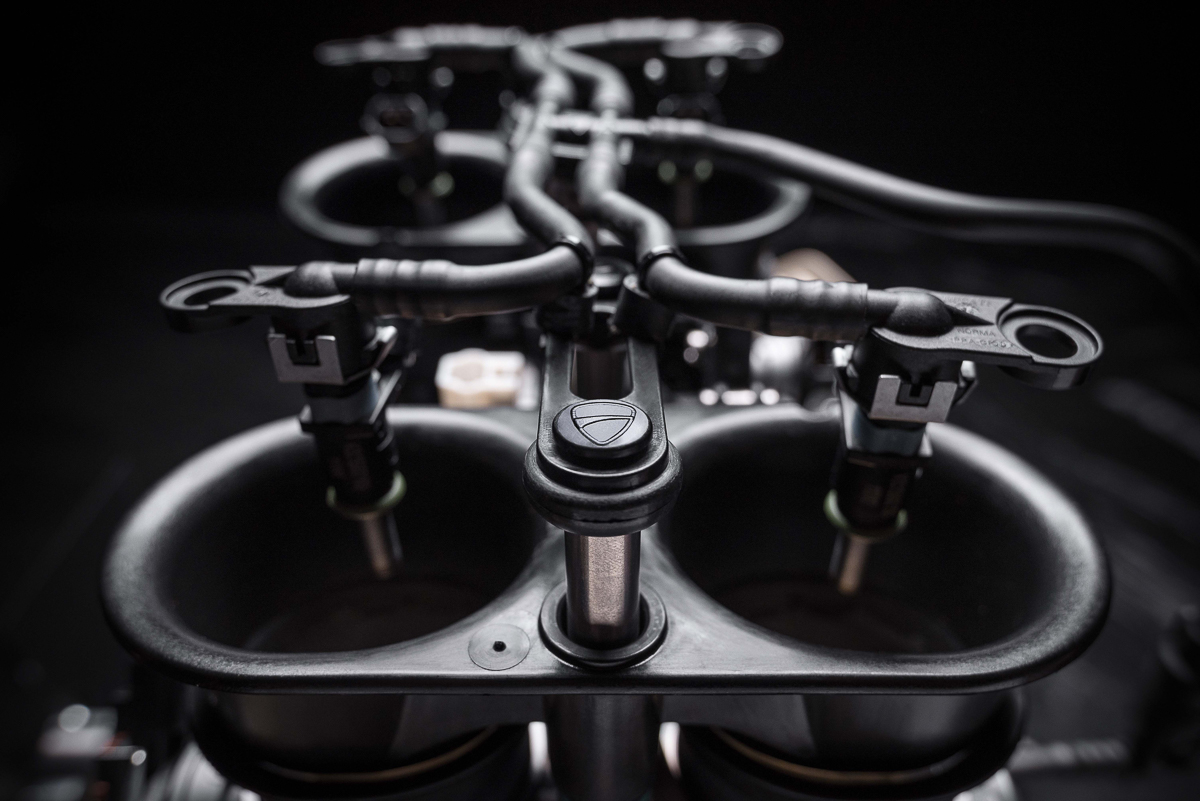 The firing order of the Desmosedici Stradale has been set to mimic the unique feel of Ducati V-twin engine. Thanks to its 70° crank pin offset and a mind-boggling "Twin Pulse" 0-90-290-380 piston firing order, it's more like there are two V-twin engines running in tandem instead of one V4 engine working as a whole.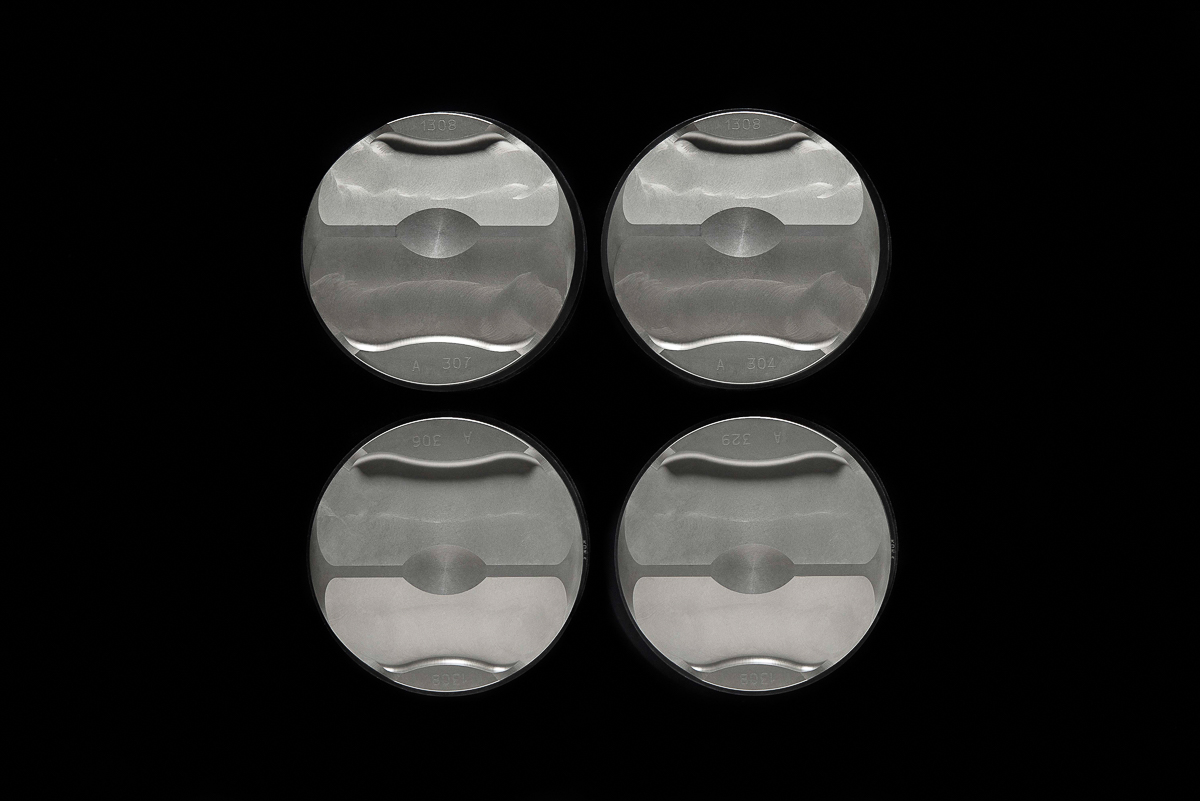 This new firing order plus counter-rotating crankshaft have been fitted to provide better mechanical grip, reduce rear wheel lift and improves to overall performance during hard acceleration.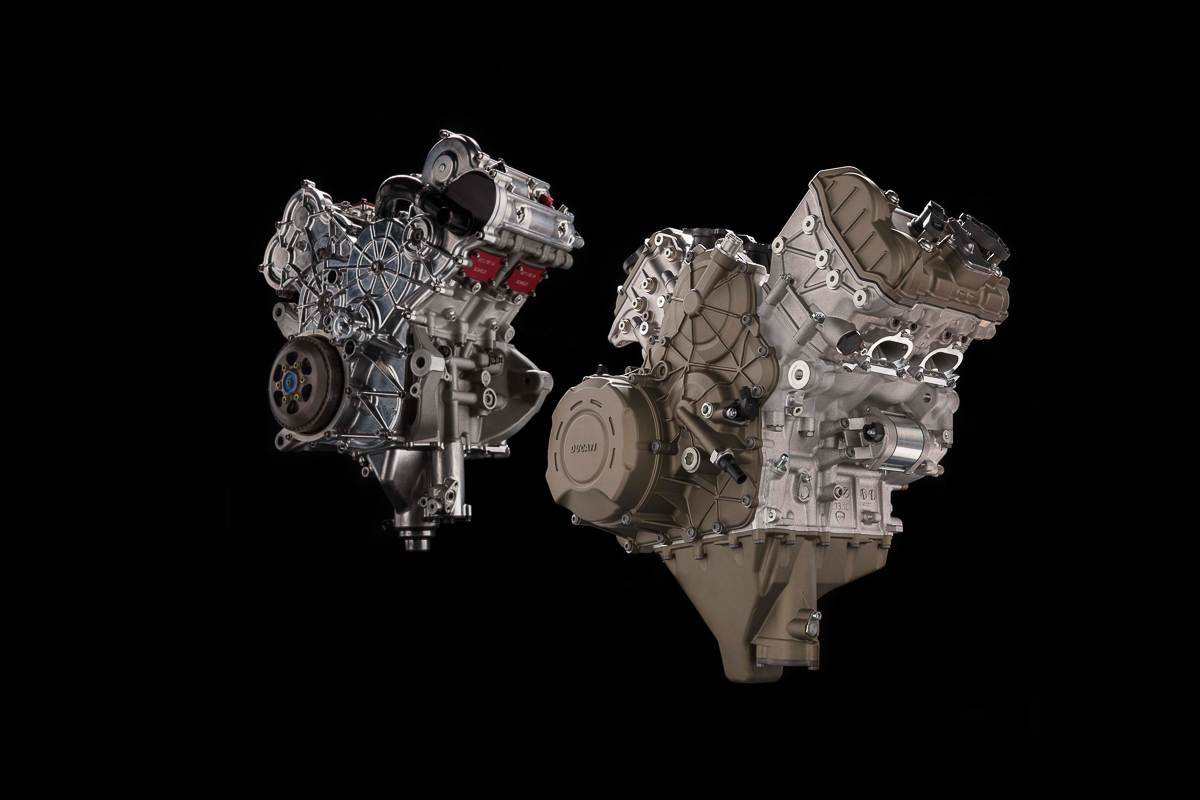 Another huge feature that has been revealed regarding this engine and its host (Ducati Panigale V4) which will be introduced later this year during EICMA is that the engine itself will be a major part of the entire bike chassis. All the components like subframe, swingarm and airbox will be mounted directly on the engine.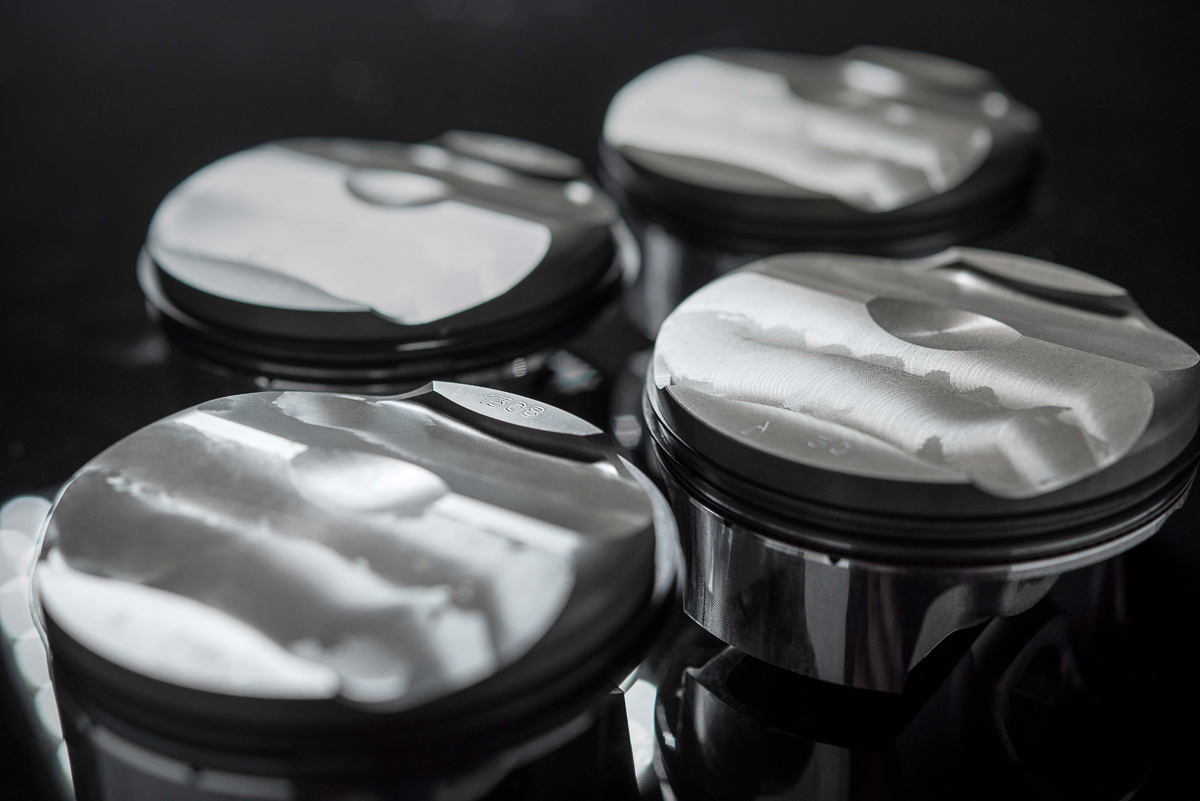 Constructed using die-cast aluminium, Nikasil-coated aluminium and die-cast magnesium, the Desmosedici Stradale produces 210hp but only weighs slightly below 65kg. Although the engine has been injected with Ducati's finest racing DNA, it'll still follow the standard service intervals like any other Ducati production bikes once it's available.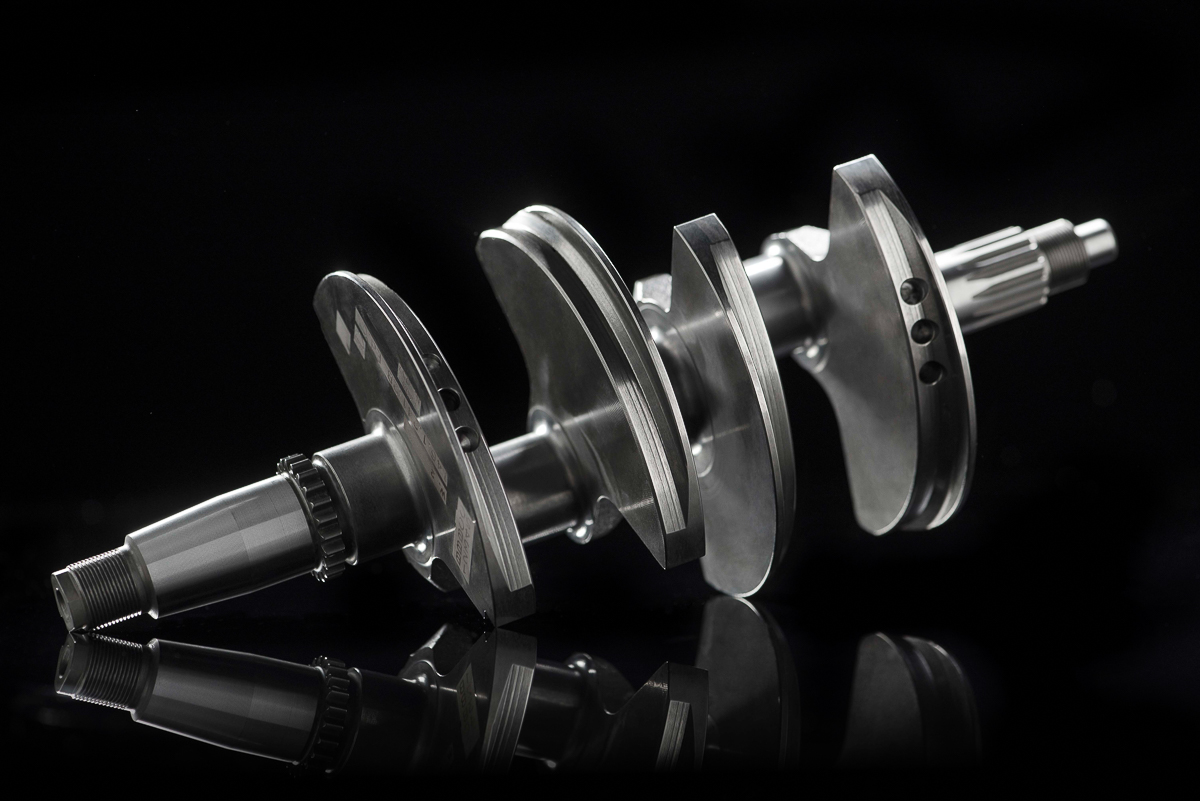 In the meantime, enjoy this lovely video of the engine mimicking a lap around the Mugello circuit. Music to our ears. Not bad, Ducati. Not bad at all.
Image source: Ducati