Together with the introduction of the new 2018 Panigale V4 and V4 S, Ducati dropped the bomb with the unveiling of the 2018 Ducati Panigale V4 Speciale.
The 2018 Panigale Speciale produces 226hp and weighs only 165kg thanks to its Akrapovic full-system titanium exhaust and magnesium wheels.
Only 1,500 units of the 2018 Ducati Panigale Speciale will be made for the entire world.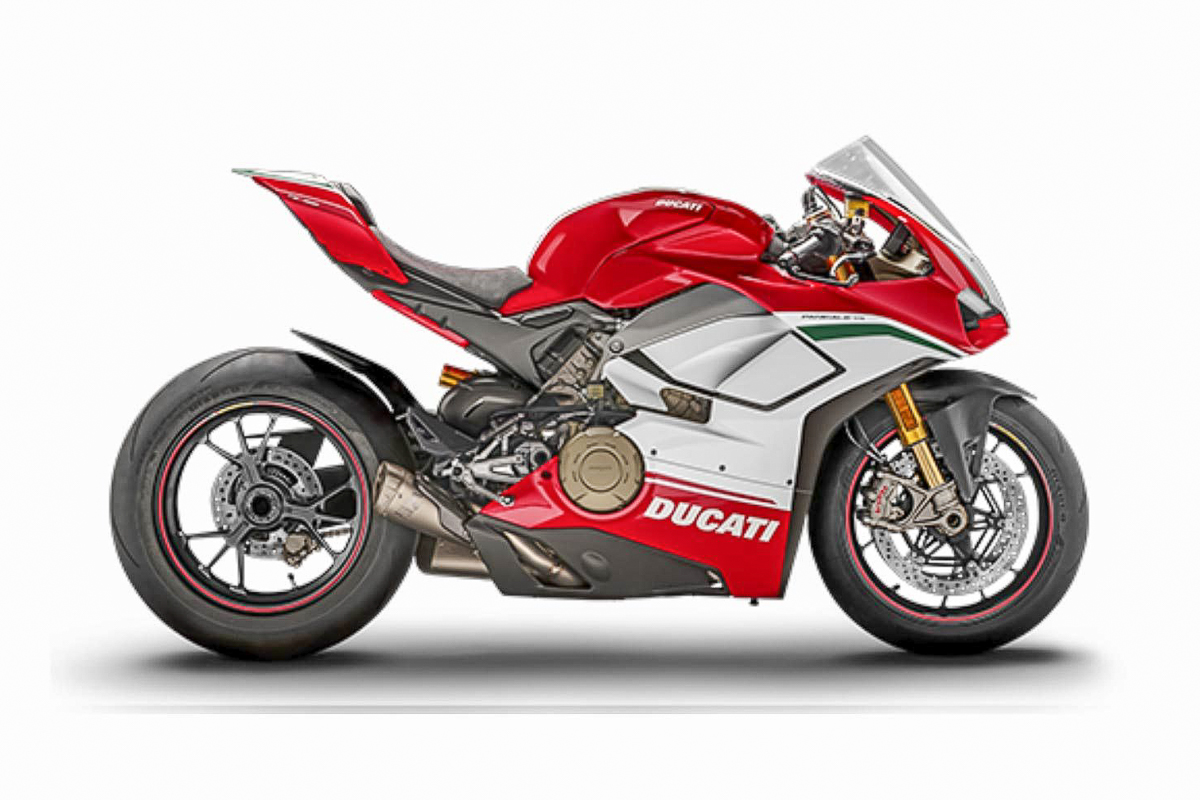 Apart from the jaw-dropping launch of the new 2018 Ducati Panigale V4 in conjunction with the EICMA Milan show, Ducati again dropped the mic on us with the unveiling of the beautiful and limited 2018 Ducati Panigale V4 Speciale.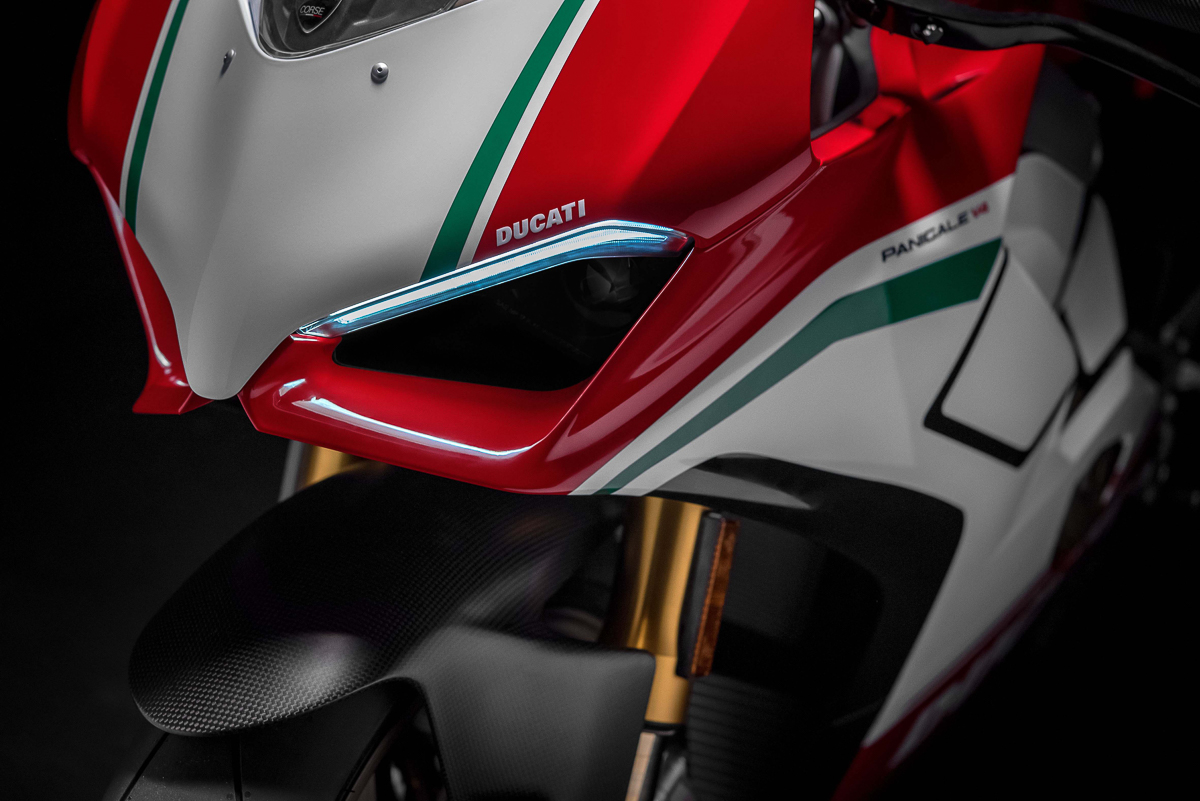 What's so special about the Panigale V4 Speciale? Well, Ducati announced that there will be only 1,500 available for the entire planet. Compared to the standard and S model of the Panigale V4, it is by far one of the lightest and most powerful Ducati production superbikes in existence. We're talking about 226hp pushing a bike so light you can actually bench press it if you're a regular at the gym.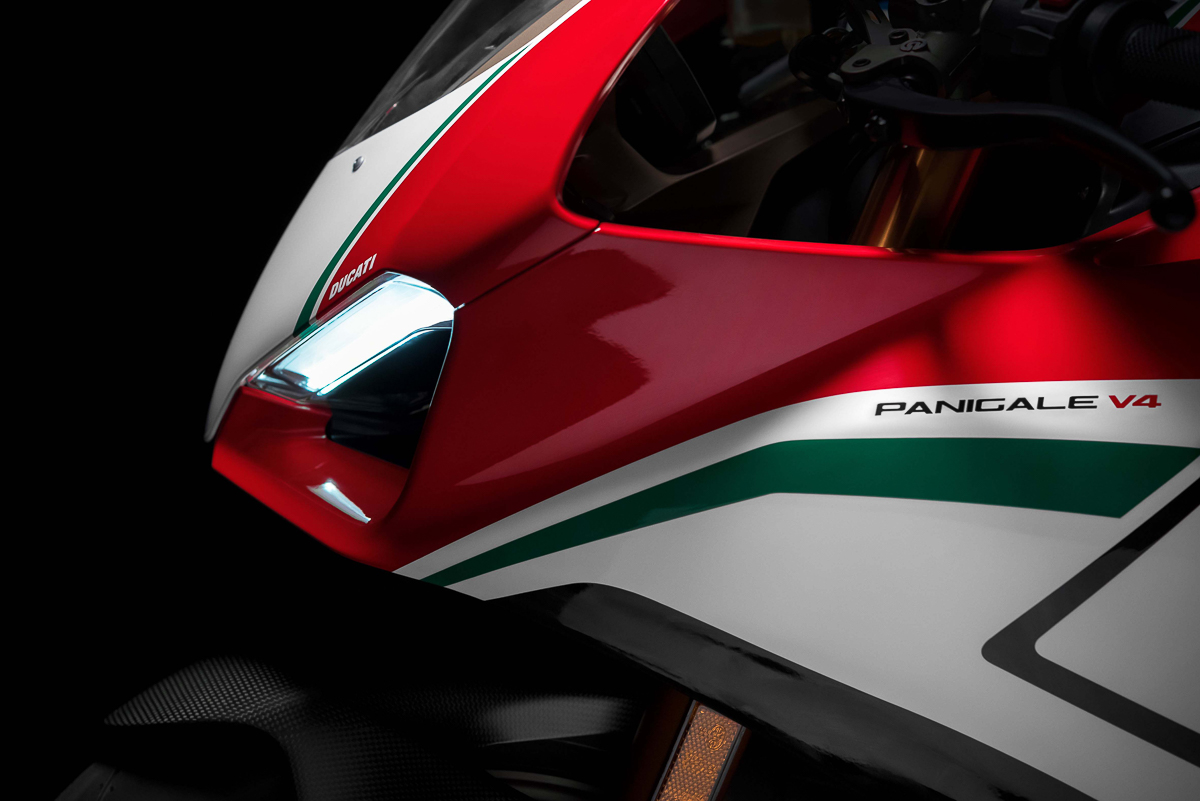 The 12hp increase is made possible thanks to a brand new Akrapovic titanium full exhaust system. This new exhaust is applicable to the entire Panigale V4 range which will help in cutting off 10kg and adding that extra power. So yes, lighter and more powerful.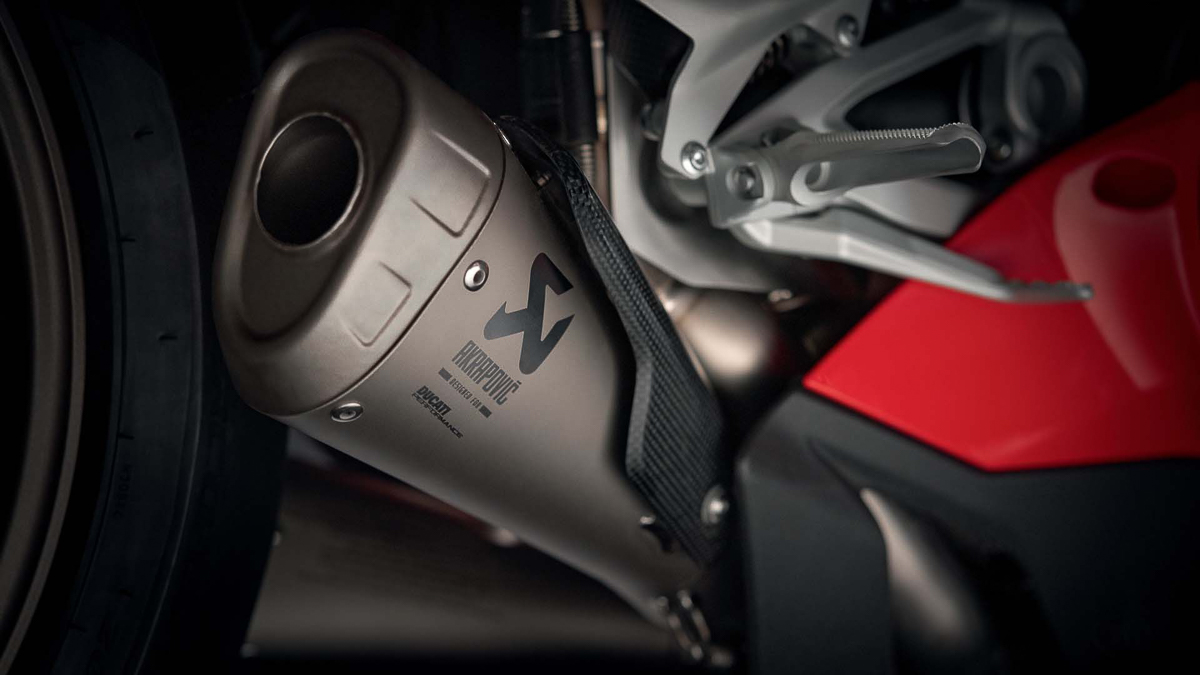 Another premium feature that is actually optional are the magnesium wheels which also helps in shaving off some weight compared to the other two Panigale V4 models. If you have the money to buy the Panigale V4 Speciale, you want to get these magnesium wheels for premium bragging rights.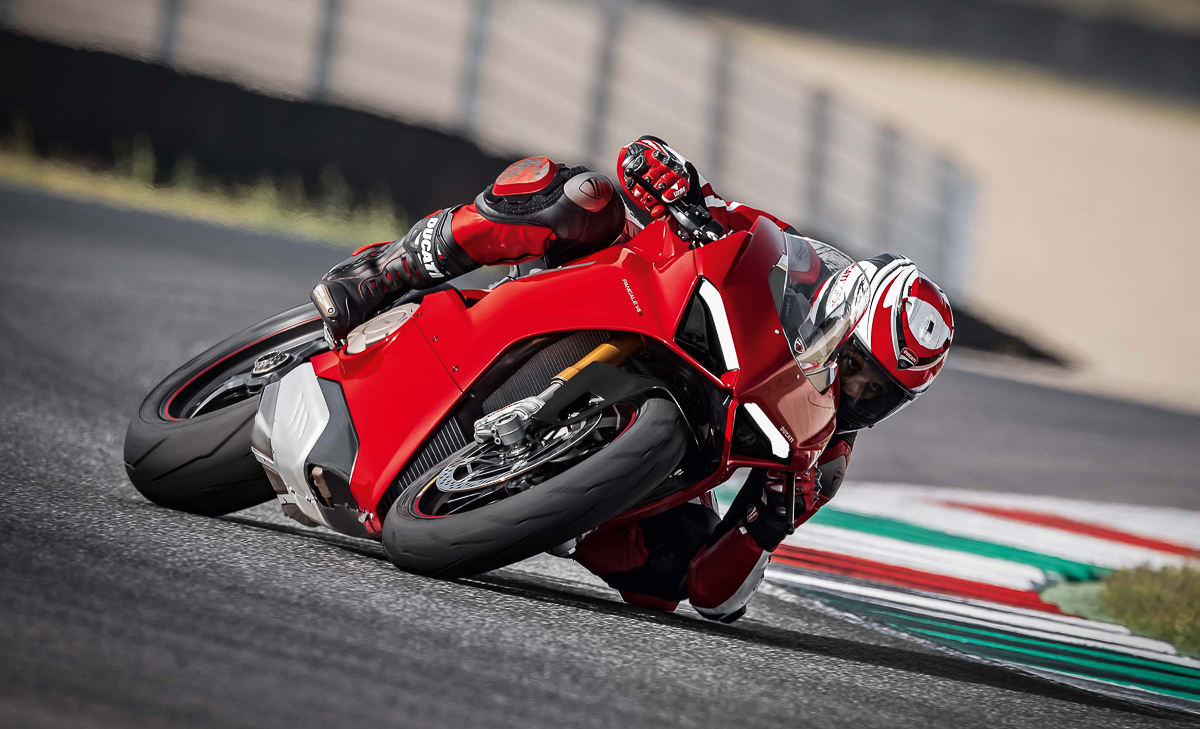 Other aspects of the bike are similar to the 2018 Ducati Panigale V4 S from its suspension to brake packages apart from some special carbon fibre and aluminium elements unique to the Speciale. The brake and shocks can be fine-tuned instantaneously just like you would on a MotoGP or WorldSBK race machine.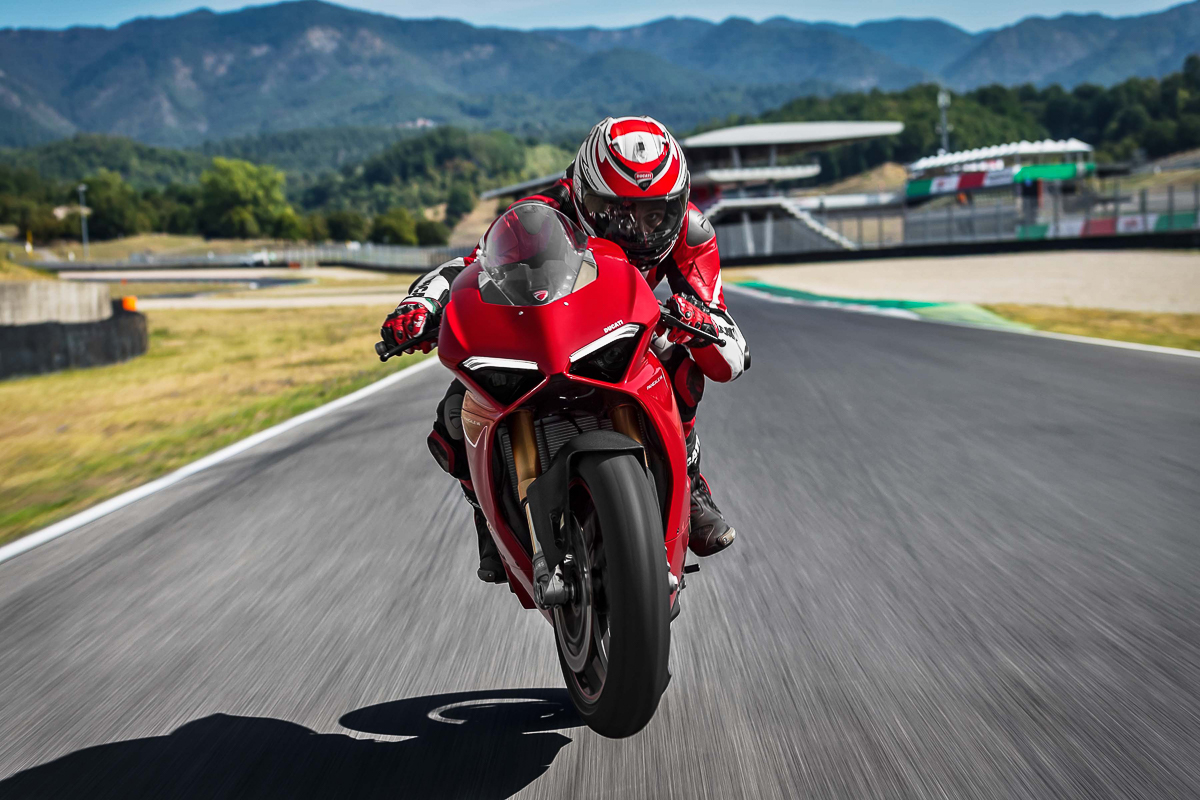 To know more on the standard and S model of the 2018 Panigale V4, CLICK HERE.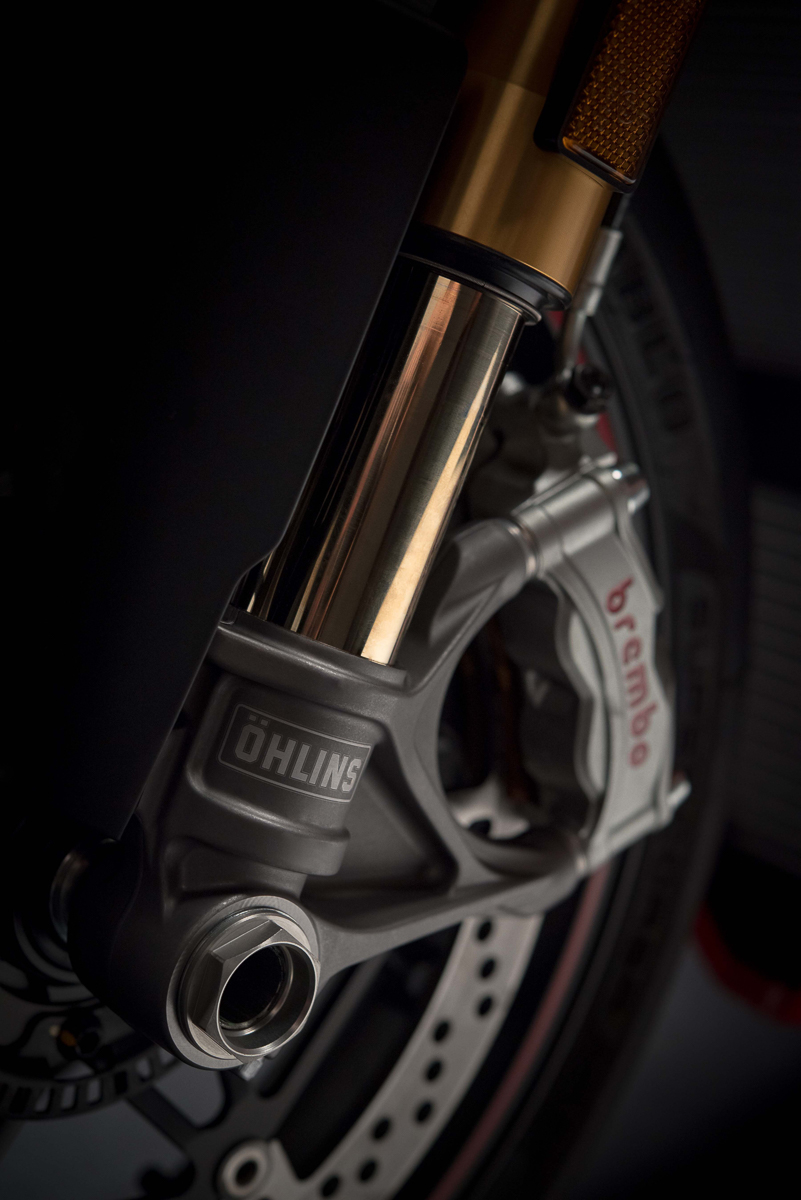 Other features of the 2018 Ducati Panigale V4 Speciale are all-round Öhlins electronic suspension package, lithium-ion battery, forged aluminium Marchesini wheels, and a subframe made with magnesium which you can also find on the 2018 Panigale V4 S.
Got some cash to splash? Better be quick about it because like stated in the beginning, only 1,500 units will be made and we're pretty sure the price will only go up from here on. WHAT.A.BEAST.