Newly formed Drive M7 SIC Racing Team marks its official debut with KTM Moto3 bikes plus riders Zulfahmi Khairuddin and Jakub Kornfeil.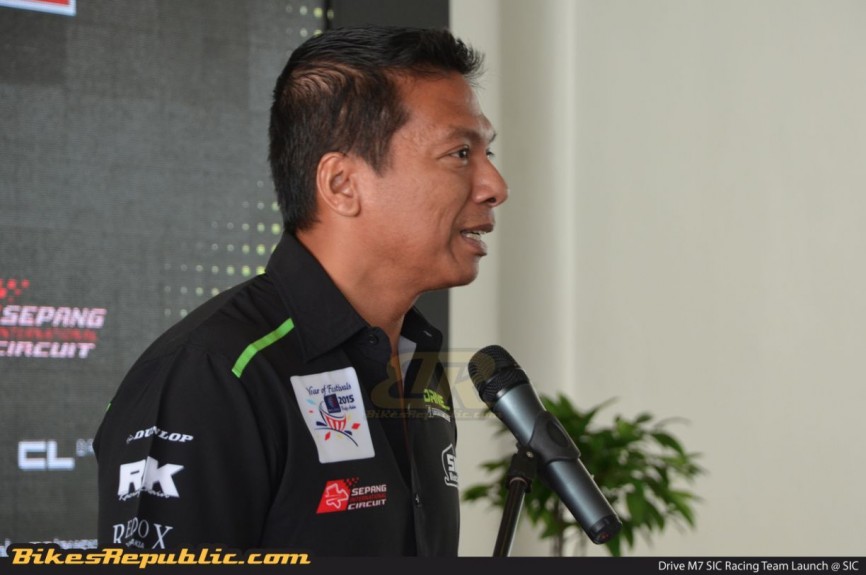 Following its initial announcement last year, the SIC Moto3 racing team marked its official debut this week as the Drive M7 SIC Racing Team.
Amongst the guests present during the launch held in the Sepang International Circuit (SIC) yesterday included SIC CEO Datuk Razlan Razali, along with representatives of the team's sponsors and partners.
Also making their appearance are the five Malaysians competing the Shell Advance Asia Talent Cup series.
Leading the team is Swedish Moto3 veteran team manager Johan 'Stiggy' Stigefelt, aided by his team comprised of individuals hailing from multiple nations including Malaysia. The team has opted to field two KTM Moto3 race bikes, and have already undergone a shakedown and initial tests in SIC last weekend with riders Zulfahmi Khairuddin and Jakub Kornfeil.
The launch saw the introduction of the team's striking black-green livery, dominated by title sponsors Malaysian-based Mutiara Motors Group via its popular Drive M7energy drinks and M7 Pro Oil brands. Other notable sponsors and partners include the Ministry of Youth and Sports (KBS), Redox, RK Chain, Rudy Project, Puma, WP Suspension, Dunlop, and many others.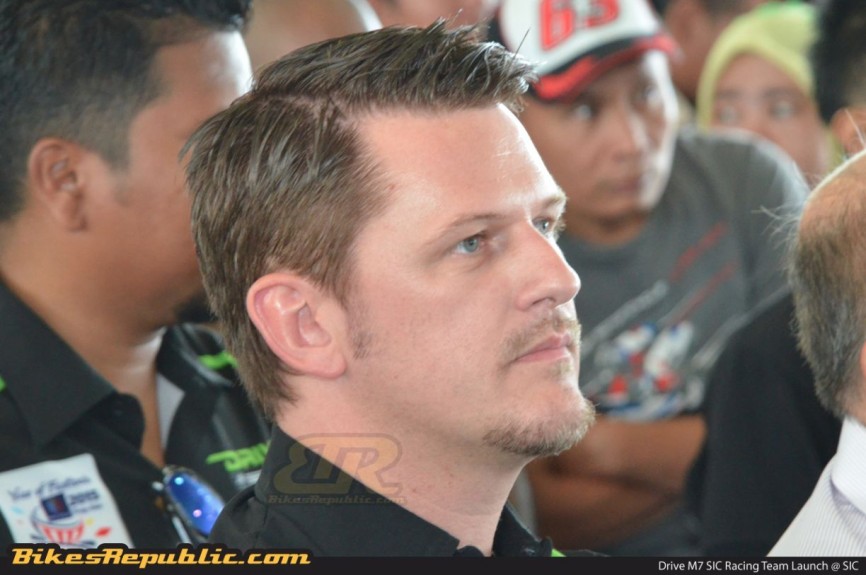 Speaking with Stiggy shortly after the launch ceremony, Stiggy revealed that the team is hoping to achieve several targets this year. "I would like for us to reach some podiums and to be fighting within the top ten. I believe we have a strong team and two good riders that are determined to show what they are capable of. I think Jakub and Fahmi can do a great job," said the Swede.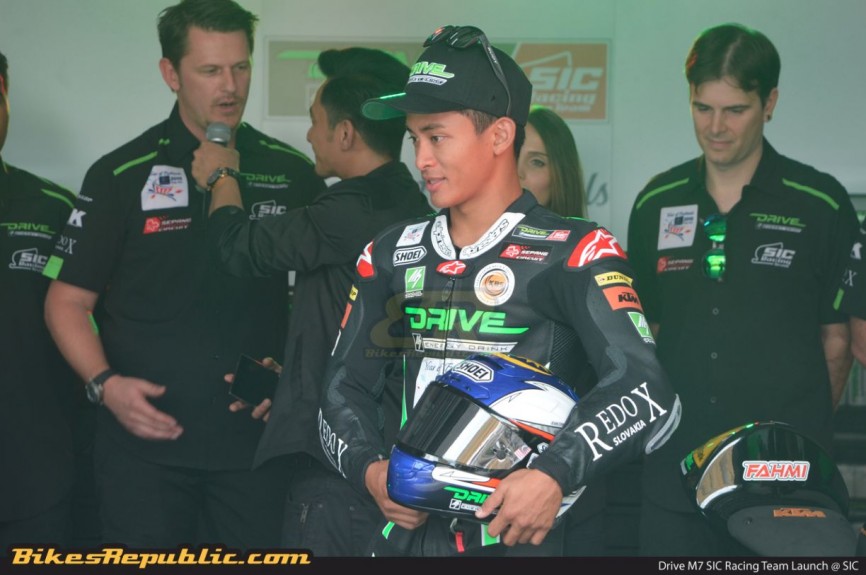 This also marks a big year for Fahmi. "One of my goals for this year is to be competitive from the first round and I know we have the package to do this," said the Banting native about his own goals for this season.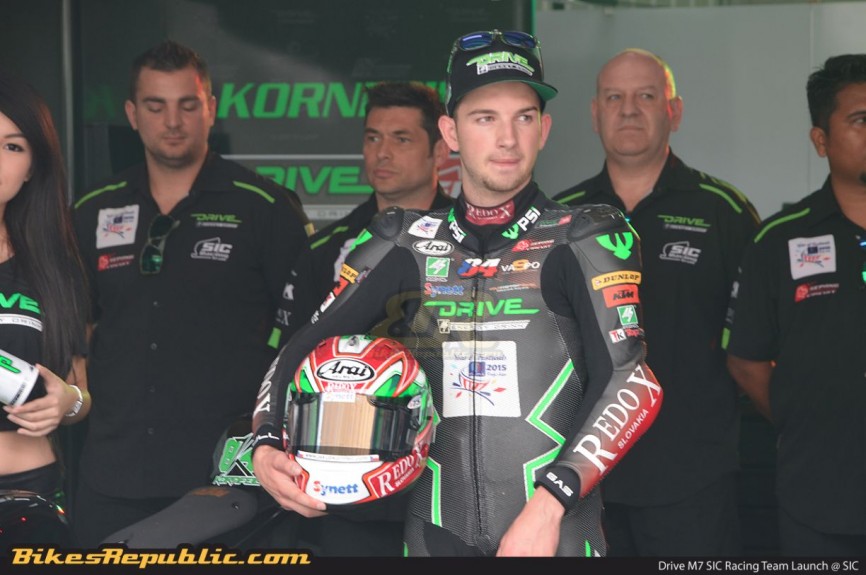 His Czech teammate Jakub, on the other hand, remains modest and optimistic by saying, "It's too early to say exactly what our goals are for the season but of course we will always aim to be at the front. I am feeling positive and am confident that we can do well."
This marks a big year for Malaysians as far as motorcycle racing goes. Earlier this week, we already saw the emergence of the JPMoto Racing Team entering in the world Moto2 championship with Zaqhwan Zaidi. Malaysia now boasts one Moto3 team with Zulfahmi at the helm in this category, and two Malaysian teams in Moto2 as JPMoto joins the ranks alongside the Petronas Raceline team and its rider Hafizh Syahrin, not forgetting Azlan Shah who rides for the Idemitsu Honda Moto2 team as well.
Check out more pictures from the launch in our extensive gallery below. You could also view them on our official Facebook page as well.