Divergent 3D Dagger is a supercharged and 3D-printed custom streetfighter that could change motorcycle manufacturing.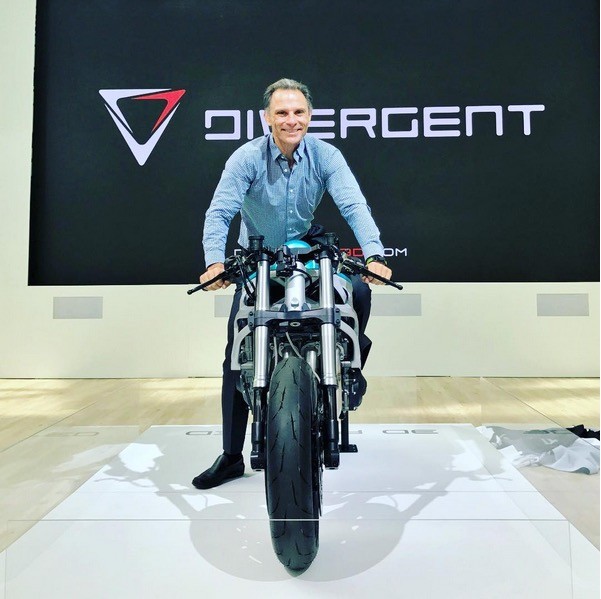 Renowned as the first company to ever build a supercar using 3D printing technology, Divergent 3D took things a step further at the recent LA International Auto Show 2016 where it showed off the Divergent 3D Dagger – a supercharged and 3D-printed custom streetfighter.
What sets Divergent 3D apart from other 3D printers lie in the firm's printing technique. Unlike other printer, Divergent 3D uses additive manufacturing to create metal-alloy nodes, as well as carbon fibre tubes to connect them, when applicable.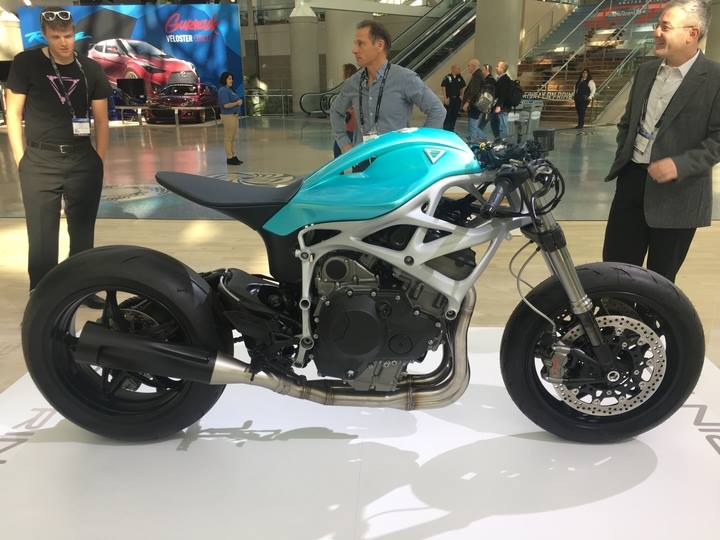 The prototype machine sees Divergent 3D utilising said process to construct the Dagger's non-mechanical structures out of carbon fibre. The firm claims that these 3D-printed parts are 50% lighter than the traditional materials, while also being stronger not to compromise safety in any way.
Components made using the 3D printing process include the Dagger's frame, swingarm, and fuel tank. Notably, reports indicate that the Dagger's trellis chassis chassis is comprised solely of 3D-printed metals sans carbon fibre tubes.
Other parts such as the wheels, brake discs, calipers, front fork, rear shock and spring are still made out of ordinary metals under the standard manufacturing processes. In fact, these, along with the powertrain were all lifted from the manic and supercharged Kawasaki Ninja H2.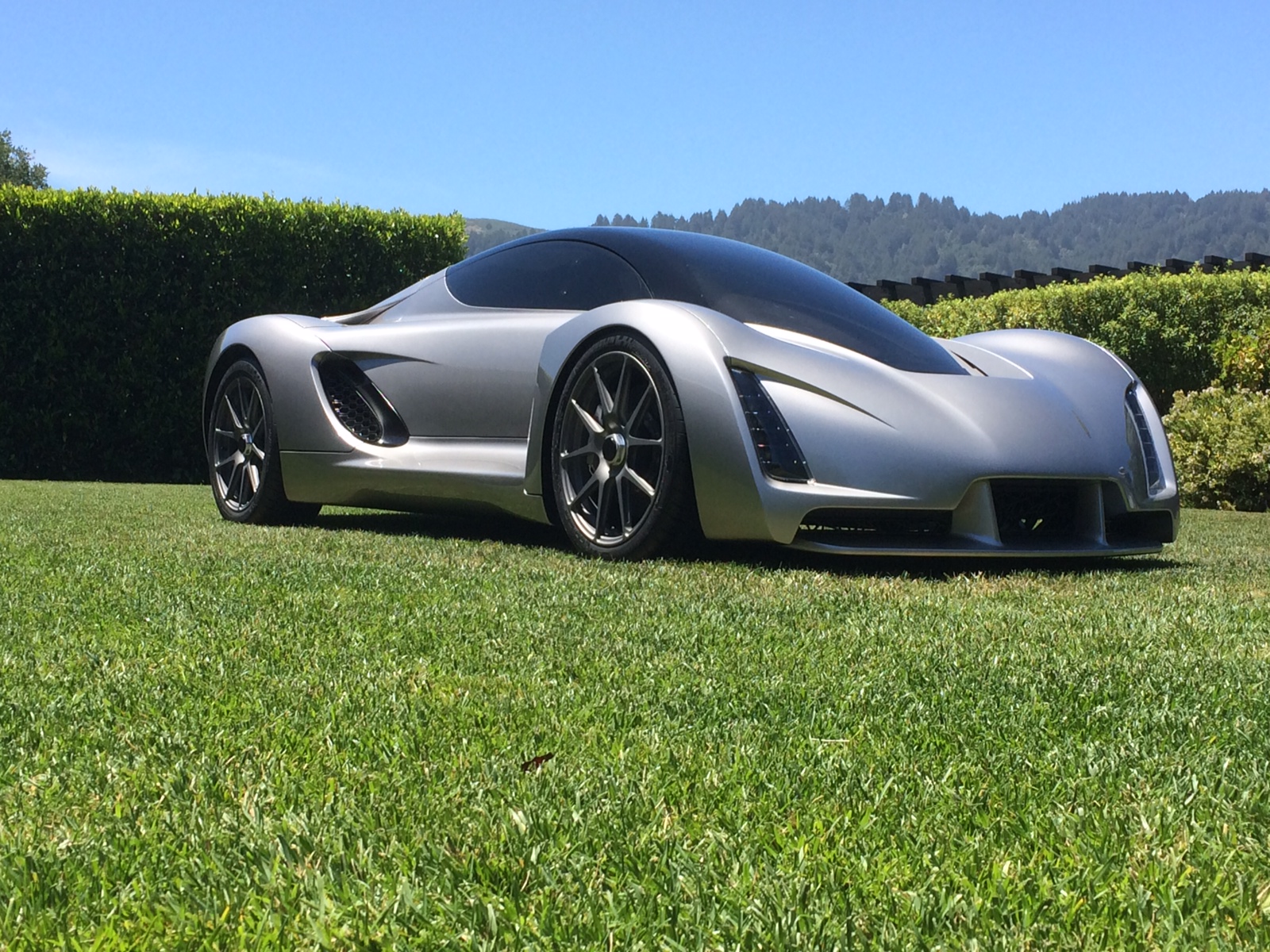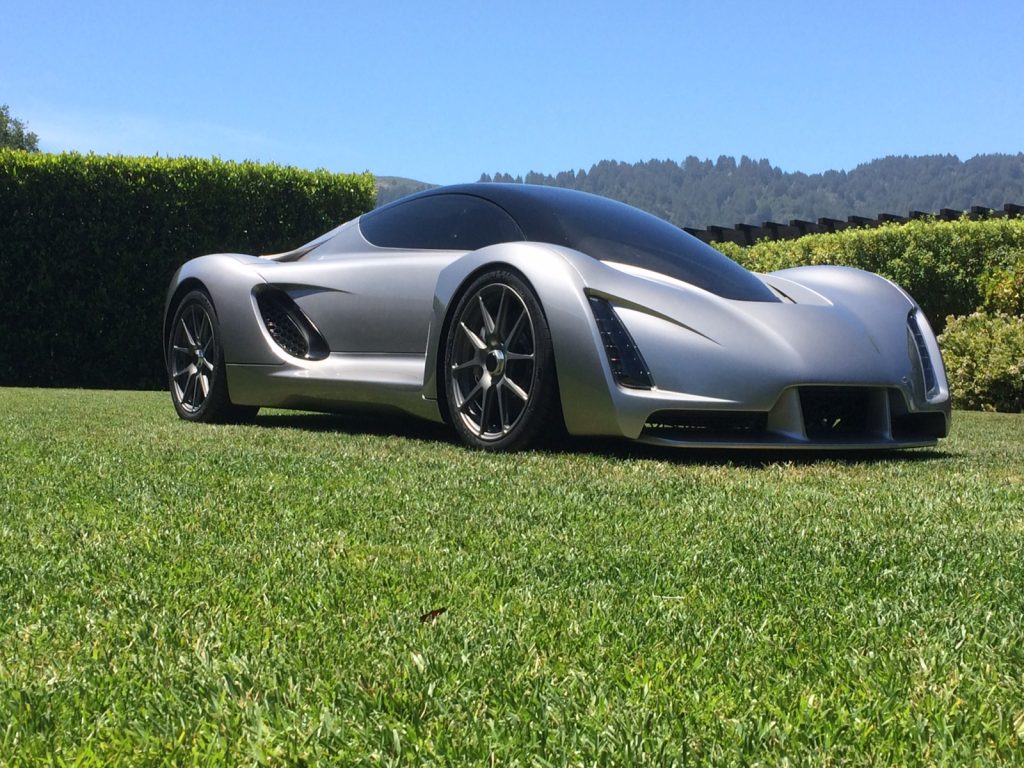 Though not the first to employ 3D printing into motorcycle manufacturing, the Divergent 3D Dagger does stand as yet another prime example of how things – especially motorcycles – will be built in the not so distant future.
For now, the Dagger remains merely as a prototype and proof of concept in demonstrating that 3D printing could be adopted as a genuine low-cost and ecological alternative to traditional methods of designing and producing both cars and bikes.
Some of the world's key players are already taking note of this tech with Divergent 3D themselves already inking a partnership with leading French automotive group PSA Peugeot Citroën to adopt said technology in its cars.