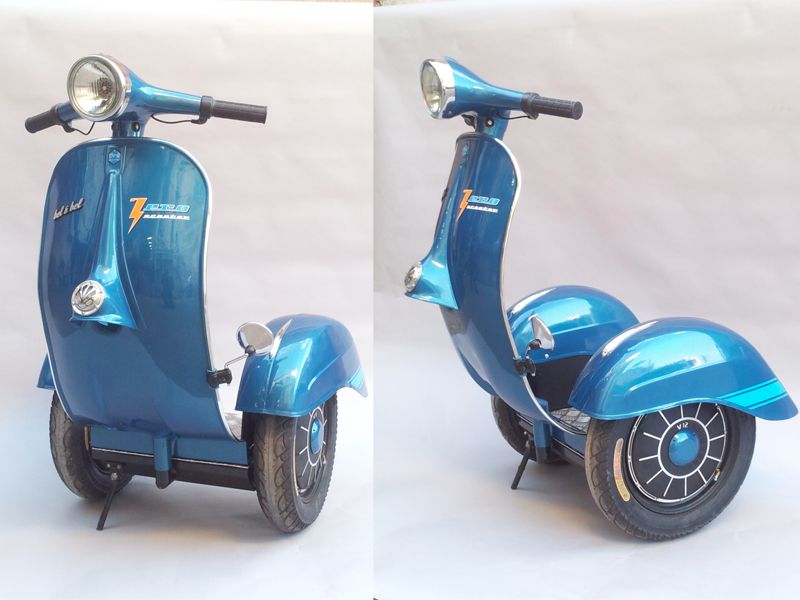 This is perhaps the coolest Christmas present idea we have come across: A Segway personal mobility vehicle encased in a classic Vespa-inspired body.
Christened the 'Zero Scooter', the hand-built custom Segway is constructed using actual Vespa body parts by Barcelona-based designers Bel&Bel. Sweetening the deal, the creation is available in a wide variety of custom colours, as well as custom logos and vinyl decorations available at additional costs of course.
The Vespa Segway weighs in at about 51kg and is capable of carrying up to 180kg. Each wheel is motivated by a 1.34hp electric motor, allowing 360 degree turns and climbing 30 degree inclines. Bel&Bel also states that operation can be mastered in just 10 minutes, and it also comes with an adjustable steering column enabling it to fit people of different heights.
The Vespa Segway can be purchased online via Maxihobby for the €2,899 without shipping, and it comes with a five-year warranty.