A closer look at the stunning MV Agusta AgoTT custom bike built by Deus Ex Machina.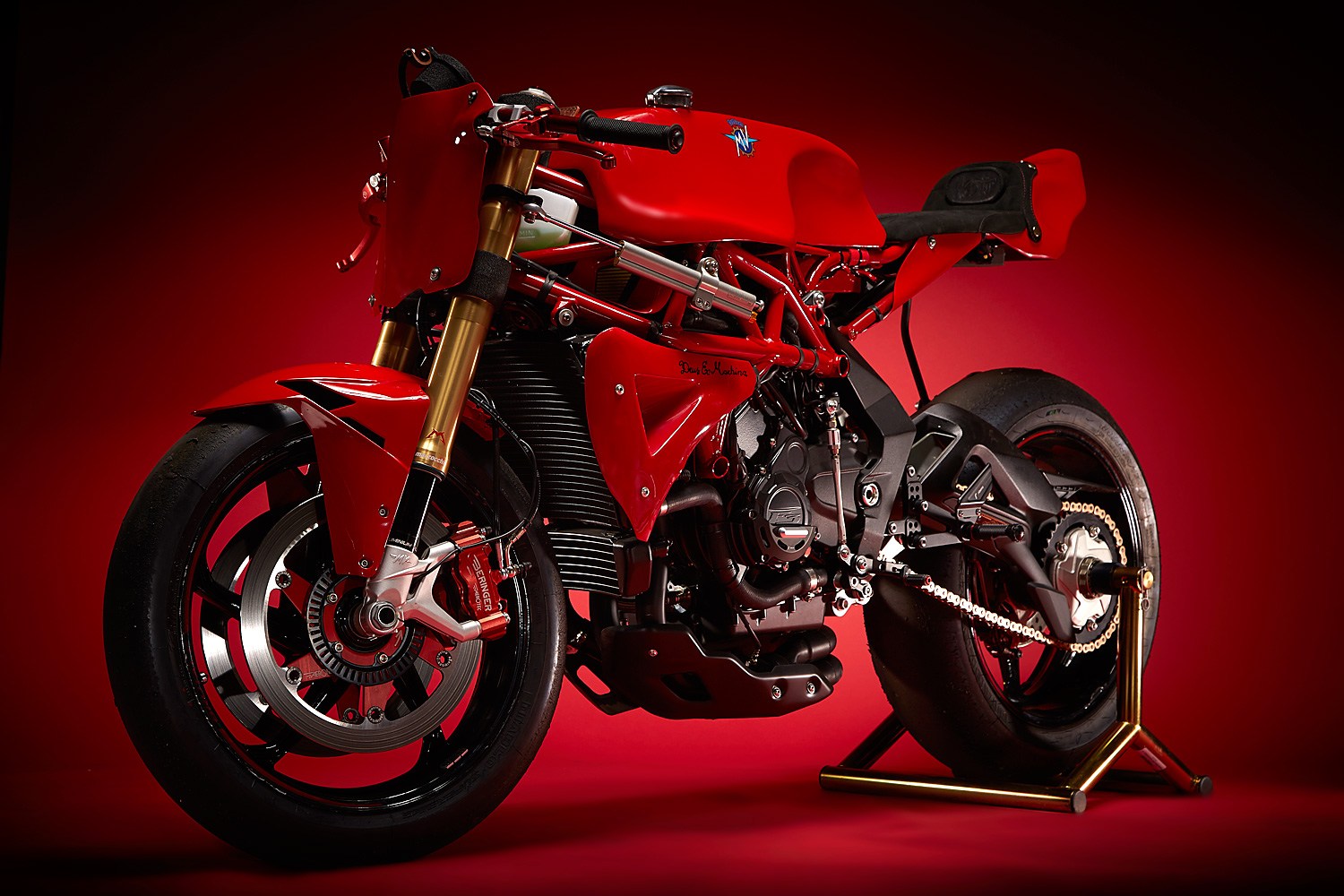 Ok, so the Zagato-designed MV Agusta F4Z hasn't really grown on us just, yet, but we reckon this red hot – literally! – custom MV Agusta AgoTT built by Deus Ex Machina should do the trick.
Built by the Dues' LA-based outfit, the AgoTT underpins the MV Agusta Brutale naked bike, with builders giving it one extreme yet tasty makeover into a retro-styled track bike of sorts.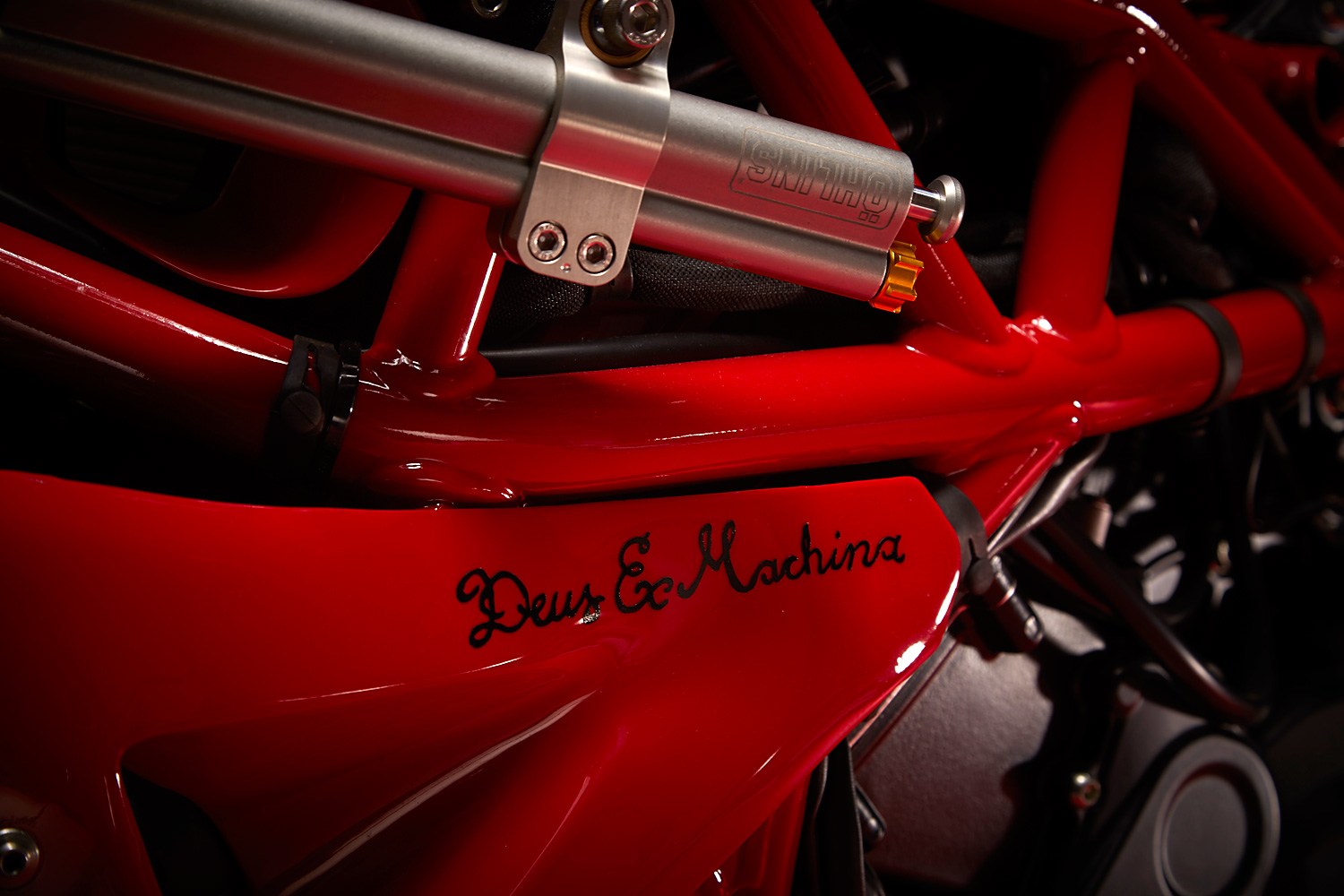 It is easy to see that builders from Deus Ex Machina LA have given the AgoTT equal amounts of the 'old' and 'new' as far as design goes. Surely, taking something beautifully penned by the late Massimo Tamburini and turning it into a stunning custom takes a lot of work.
What we loved here were the racing slick tyres front and aft, the blacked-out exhaust pipes, not forgetting the intricate design of the shortened tail cone. The switch to clip-on handlebars is a nice touch, as is the Öhlins steering damper primed on the right side.
This is a track bike as proven by the presence of slick tyres front and aft, not forgetting the headlamp deletion. The latter has been replaced with a custom-built front guard that comes finished in the same red body paint.
Check out more images of the Desux Ex Machina-built MV Agusta AgoTT in the gallery below.