German custom builder crafts unique stone bodywork for his custom Honda CX500.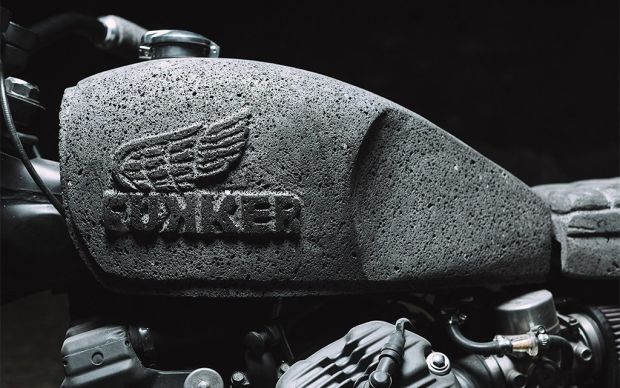 When it comes to building custom bikes, you either go hard or go home. But for German custom builder Chris Zernia, he has taken that saying quite literally with his custom Honda CX500 that features a custom-crafted stone bodywork.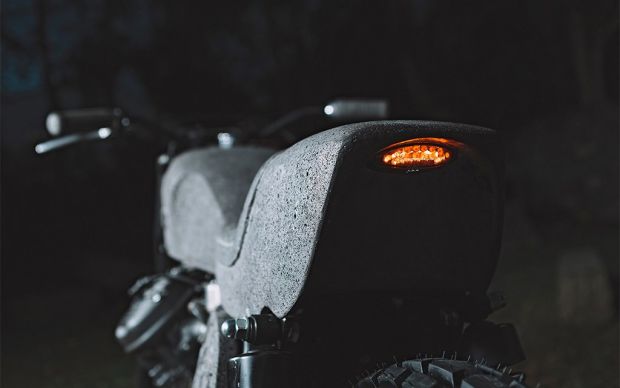 The builder who has a strong fondness for basalt rocks built this custom Honda CX500 for a building competition organised by German publication Custombike. Called "Build da Fukker", the contest had only two rules one, the budget cannot exceed €5,000, and, second, the final machine has to be functional.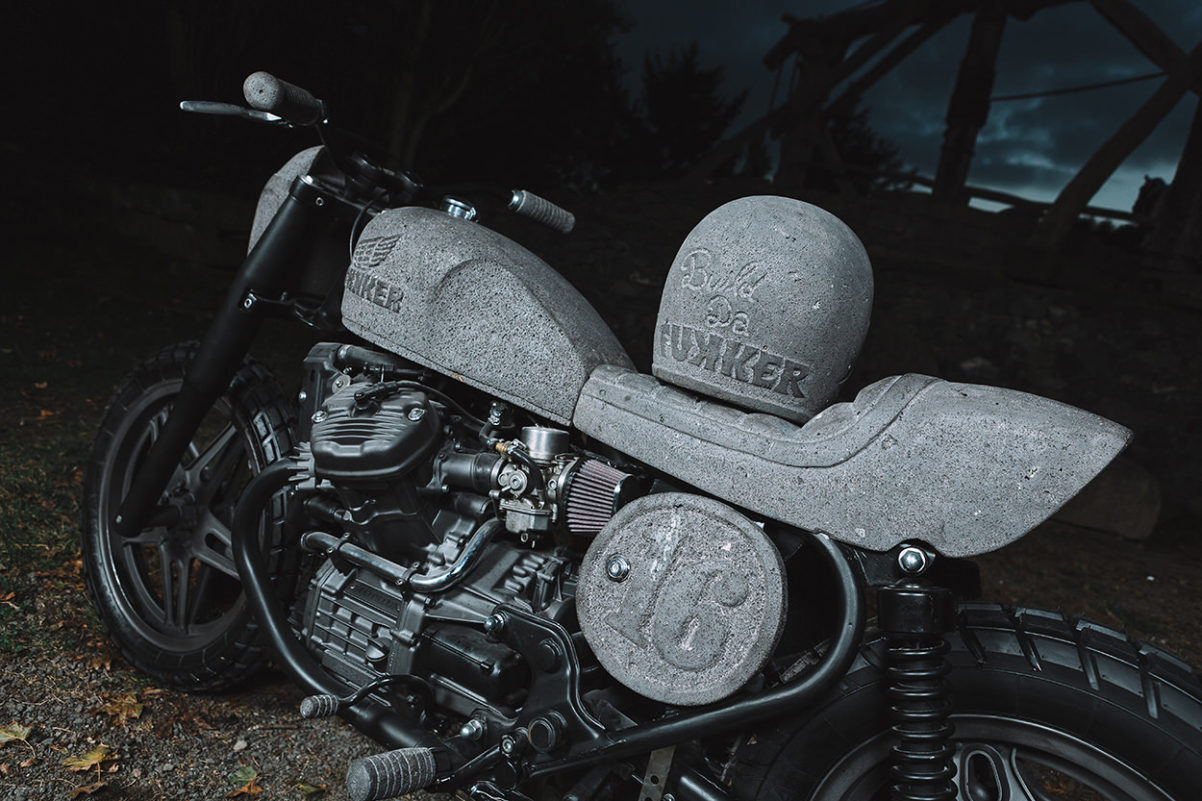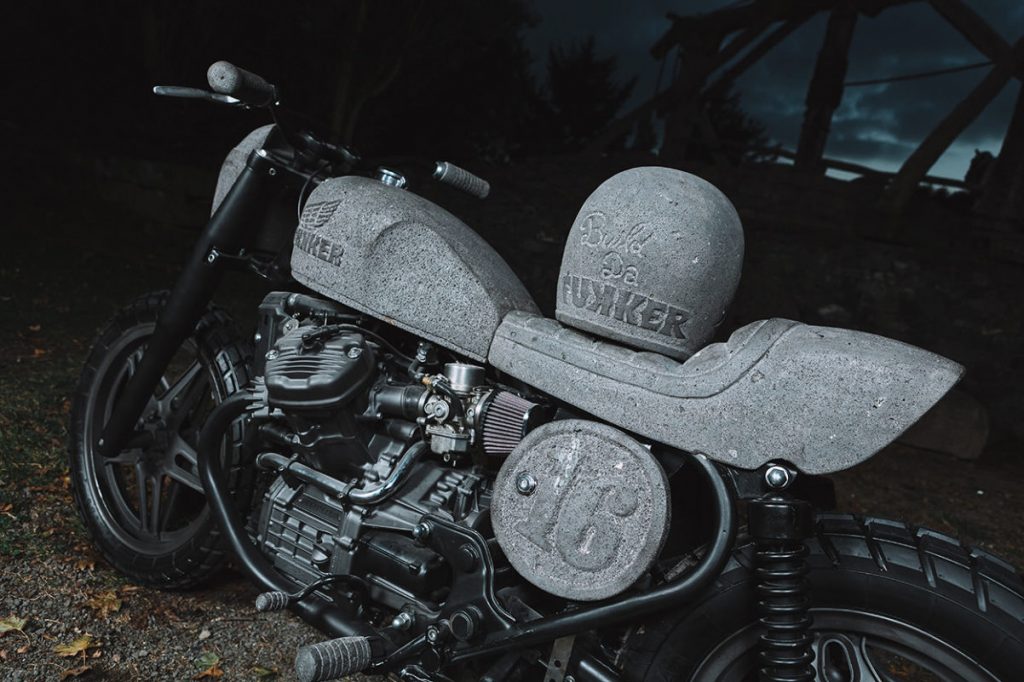 While it doesn't seem so, basalt is in fact quite heavy as it is a dense volcanic stone. Builder Chris used basalt to create the custom headlight cover, gas tank, seat, number plate and foot rests. As a result, an additional 130kg was into the bike's overall weight of 350kg.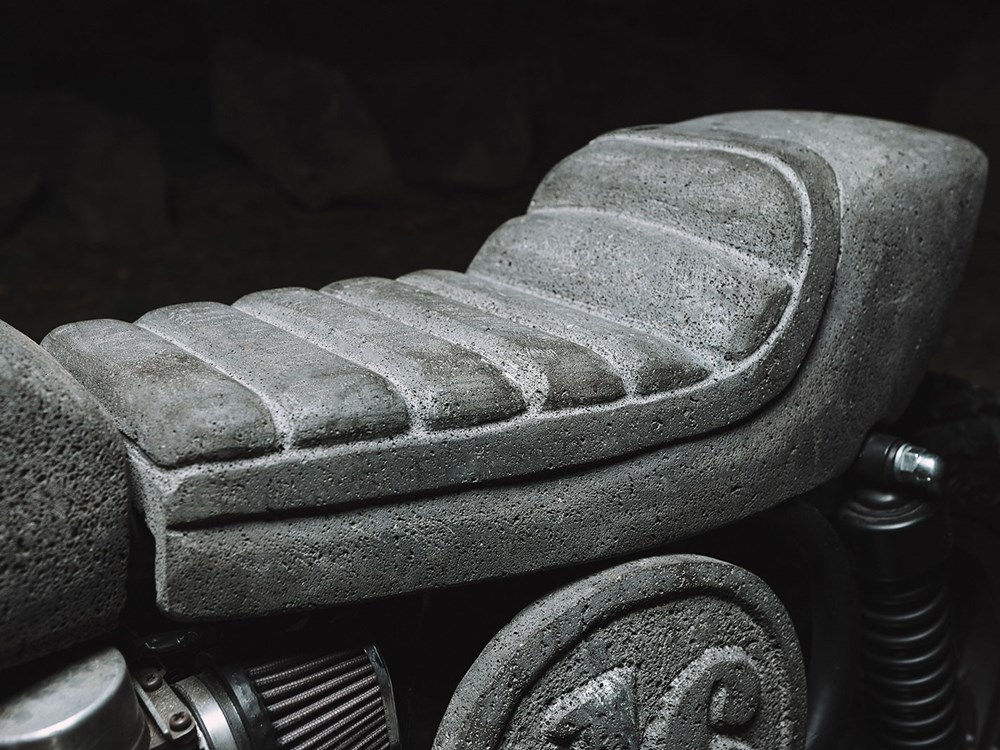 The added weight from the stone bodywork did prompt Chris to take extra measures with the chassis by reinforcing it with additional steel tubing. Also beefed up were the suspension, with Chris using the front forks of a Honda VT600 and rear shocks from a Harley-Davidson Dyna.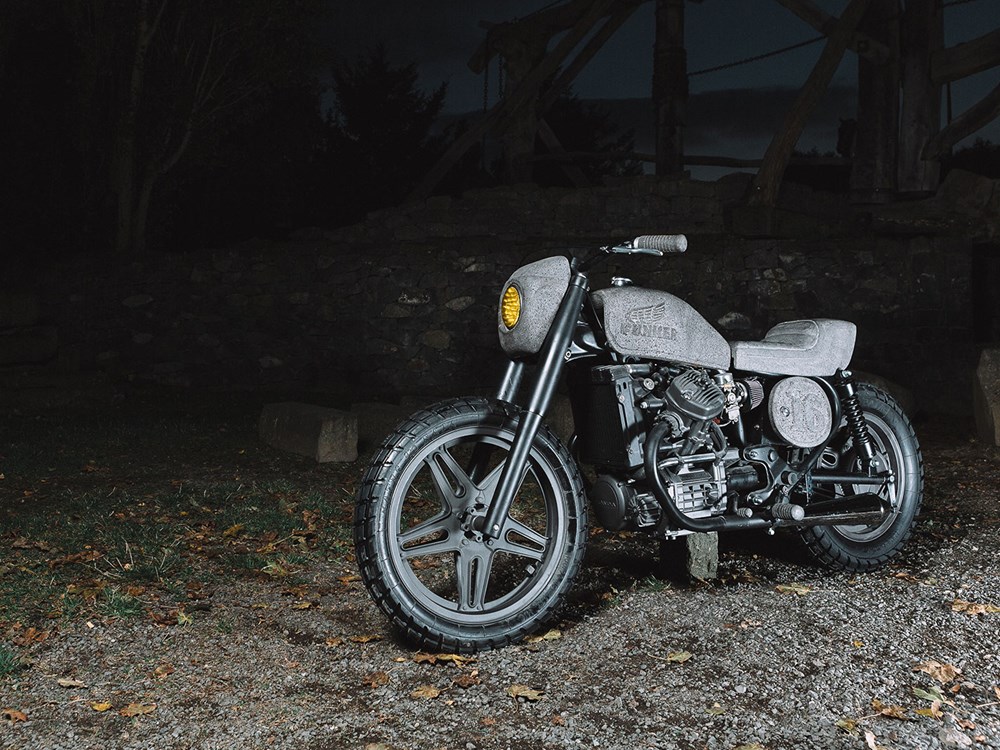 According to its builder, this custom Honda CX500 and its stone bodywork rides normally. However, the absence of front brakes does mean that one will need to be exceptionally brave to ride around with this rocking – literally! – custom bike around indeed.
Notably, Chris Zernia also said that he wasn't done with customising bikes using stones. His next project will reportedly be an old Harley-Davidson 1100 Sportster, which will he aptly christen as the Rolling Stone.