Can-Am Spyder range refreshed for 2017 with new Spyder F3-S Daytona 500 Edition introduced.
Hate them or love them, the Can-Am brand of three-wheeled trikes are here to stay. The firm, owned by Canadian parent company Bombardier Recreational Products (BRP), just announced a series of updates and revisions for the 2017 year Spyder line up.
We'll start with the latest addition into the range, that being the 2017 Can-Am Spyder F3-S Daytona 500 Edition. It boasts a much sportier styling thanks to the addition of black stripes and a 'Daytona 500' logo.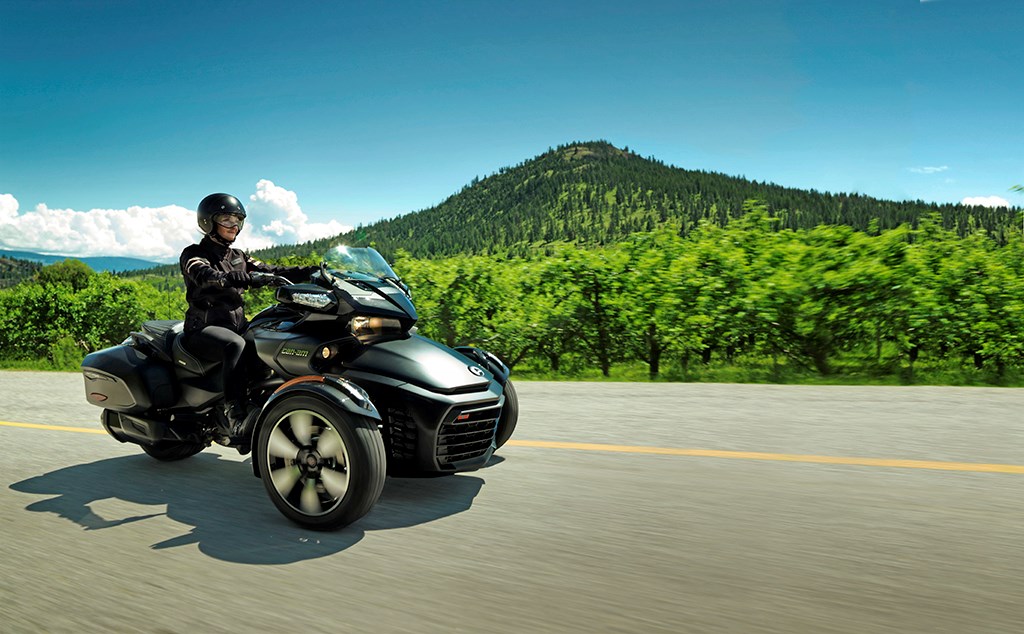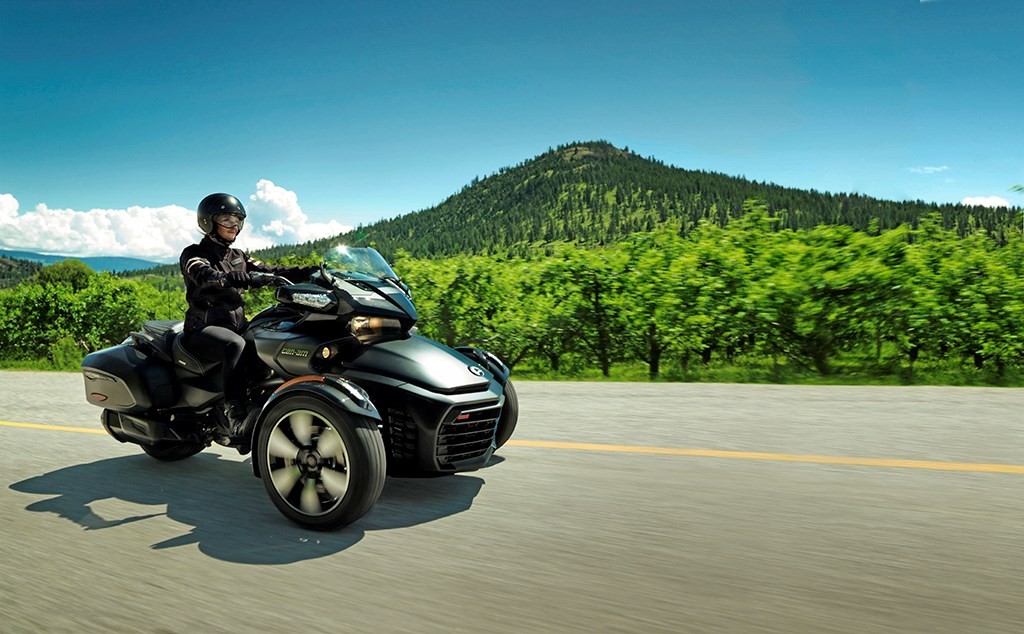 Other new bits include a gauge spoiler unit, sportier front grille design, six-spoke front wheels in a deep black gloss finish, followed by a mono seat cowl plus drag-style handlebars. All these enhancements were aimed at boosting the Daytona 500 Edition's stance with added aggression.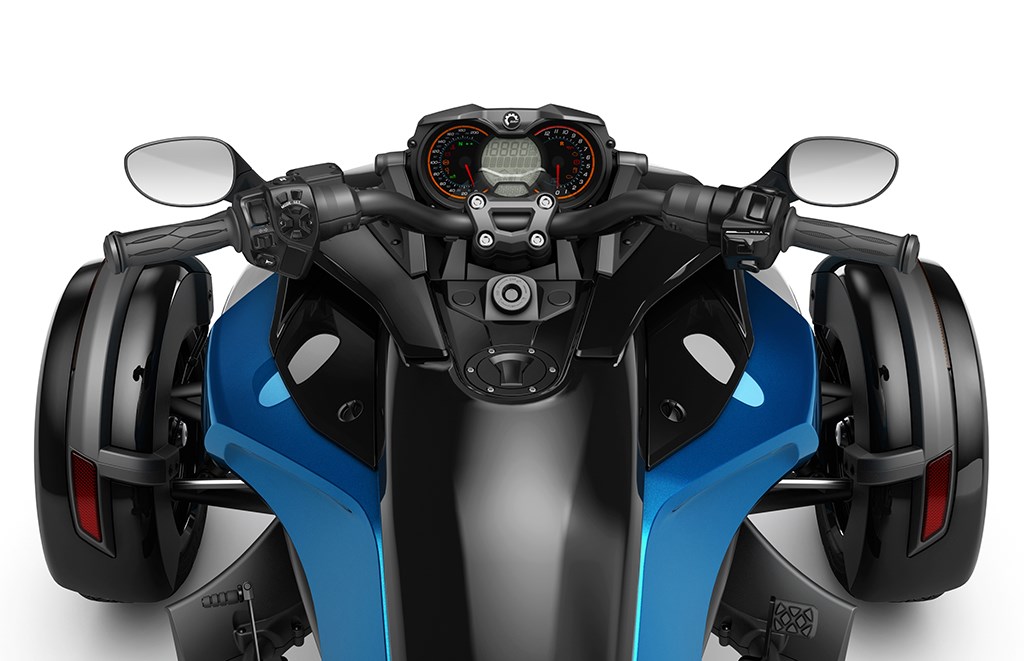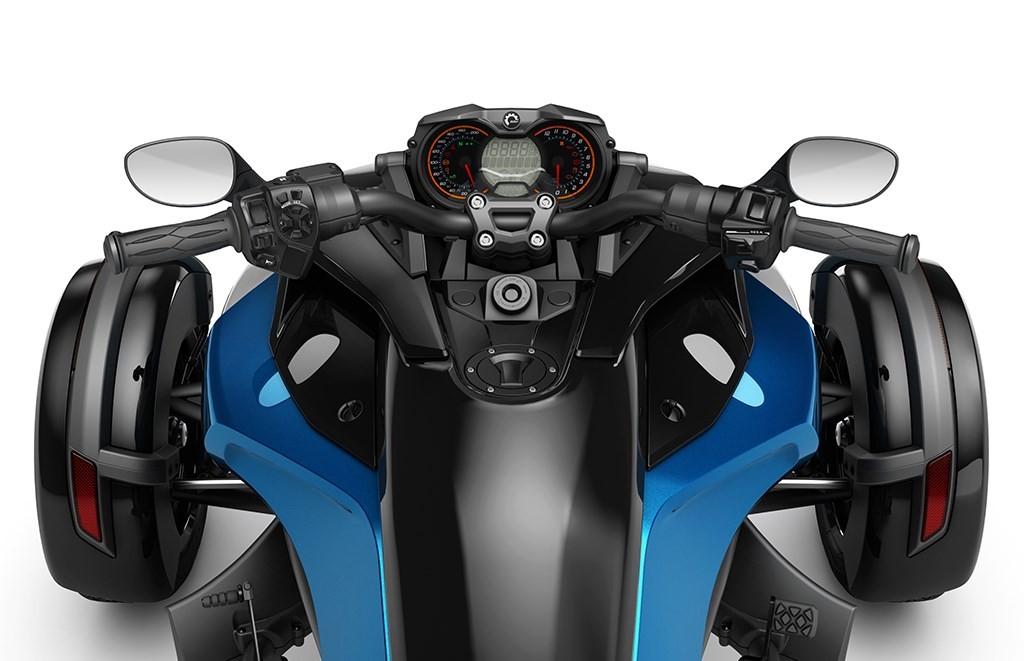 As you can probably guess, the 2017 Can-Am Spyder F3-S Daytona 500 Edition is merely an aesthetic exercise, so there are no drastic changes reported in the Rotax-supplied 'Ace' DOHC 1,330cc triple-cylinder powertrain that primed throughout the range.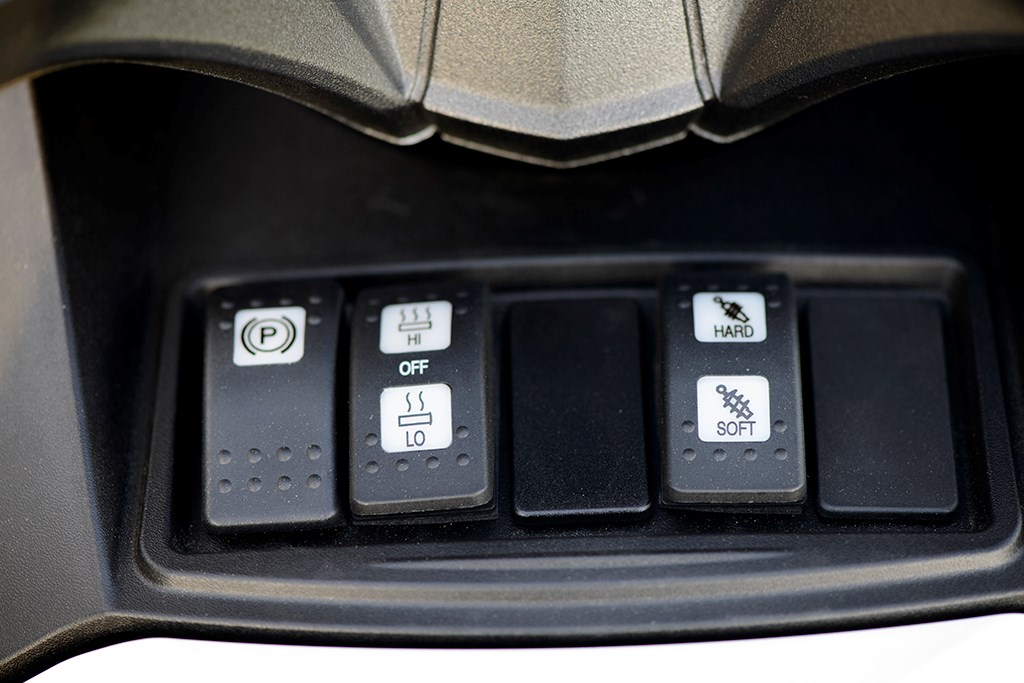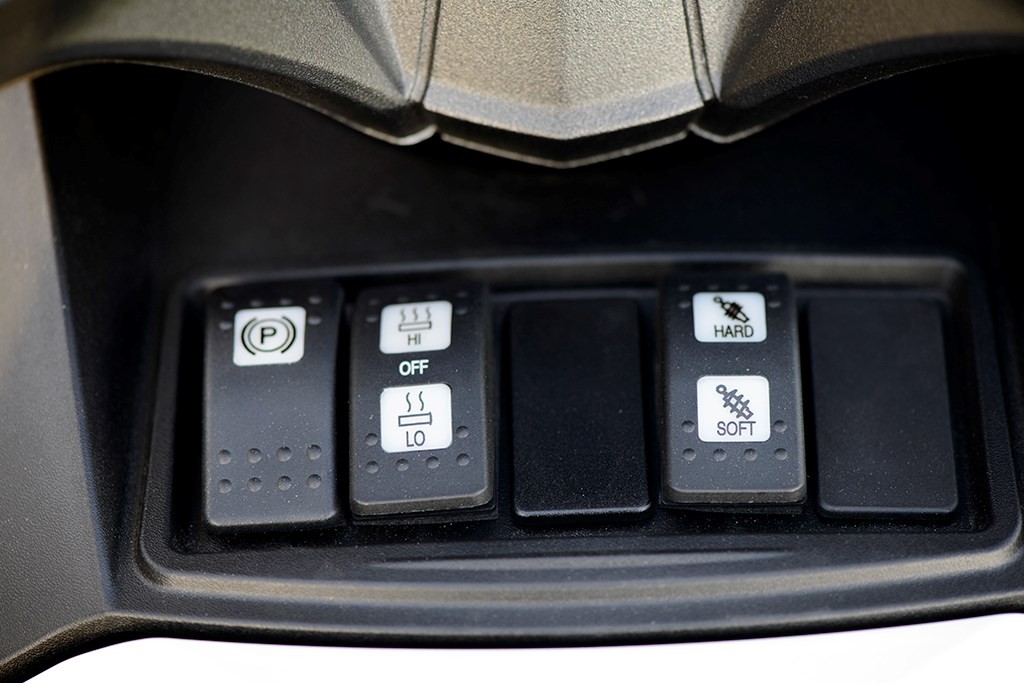 Thankfully, the famed purveyor of three-wheeled roadsters hasn't neglected the rest of its range beyond the new Spyder F3-S Daytona 500 Edition. The firm has opted to enhance the F3-S, F3-T, RT-S and RT Limited models for 2017 firstly with a series of new options.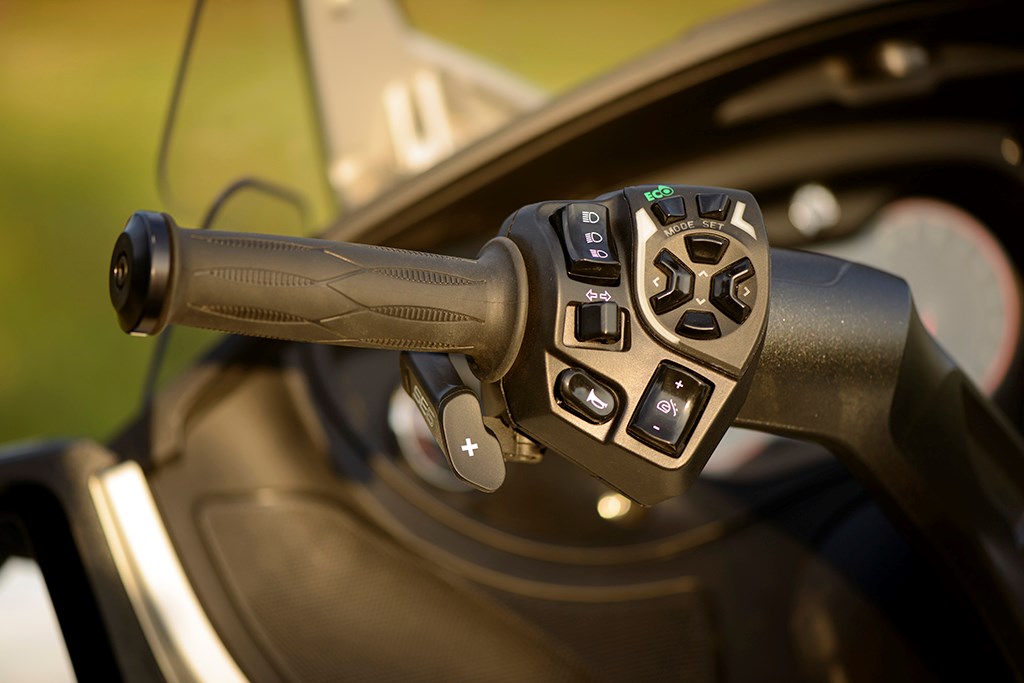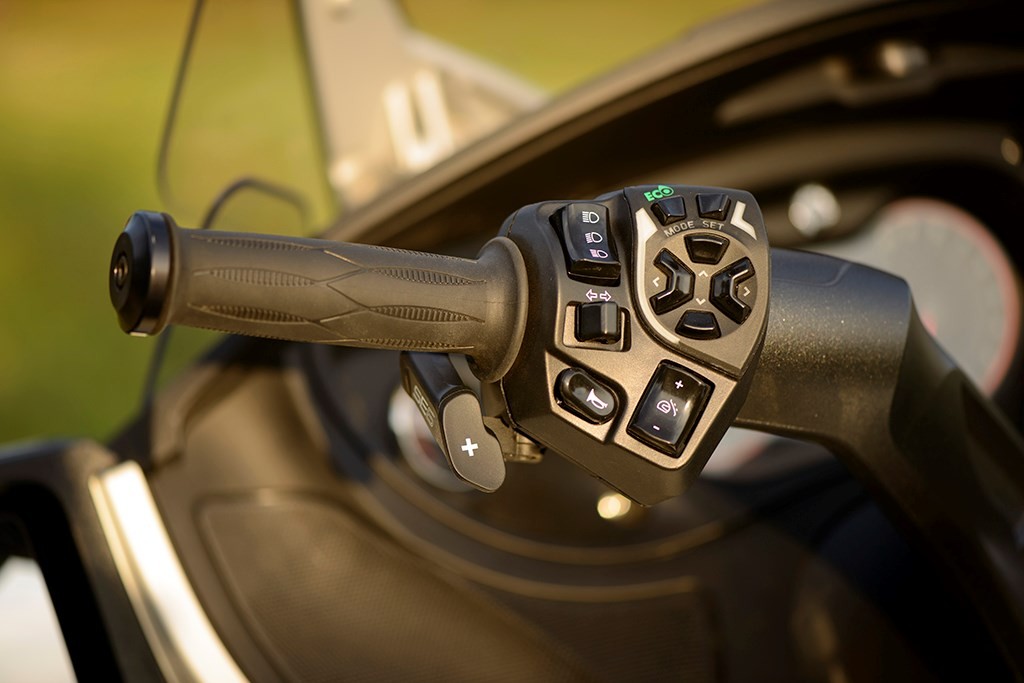 Crucially though, all 2017-spec models now benefit with a revised ride mode selector that now offers 'Sport' mode. This was a feature first seen in the manic Can-Am Spyder F3 Turbo concept that was unveiled earlier this year. This mode reportedly enhances the Spyder roadster's dynamic handling even further.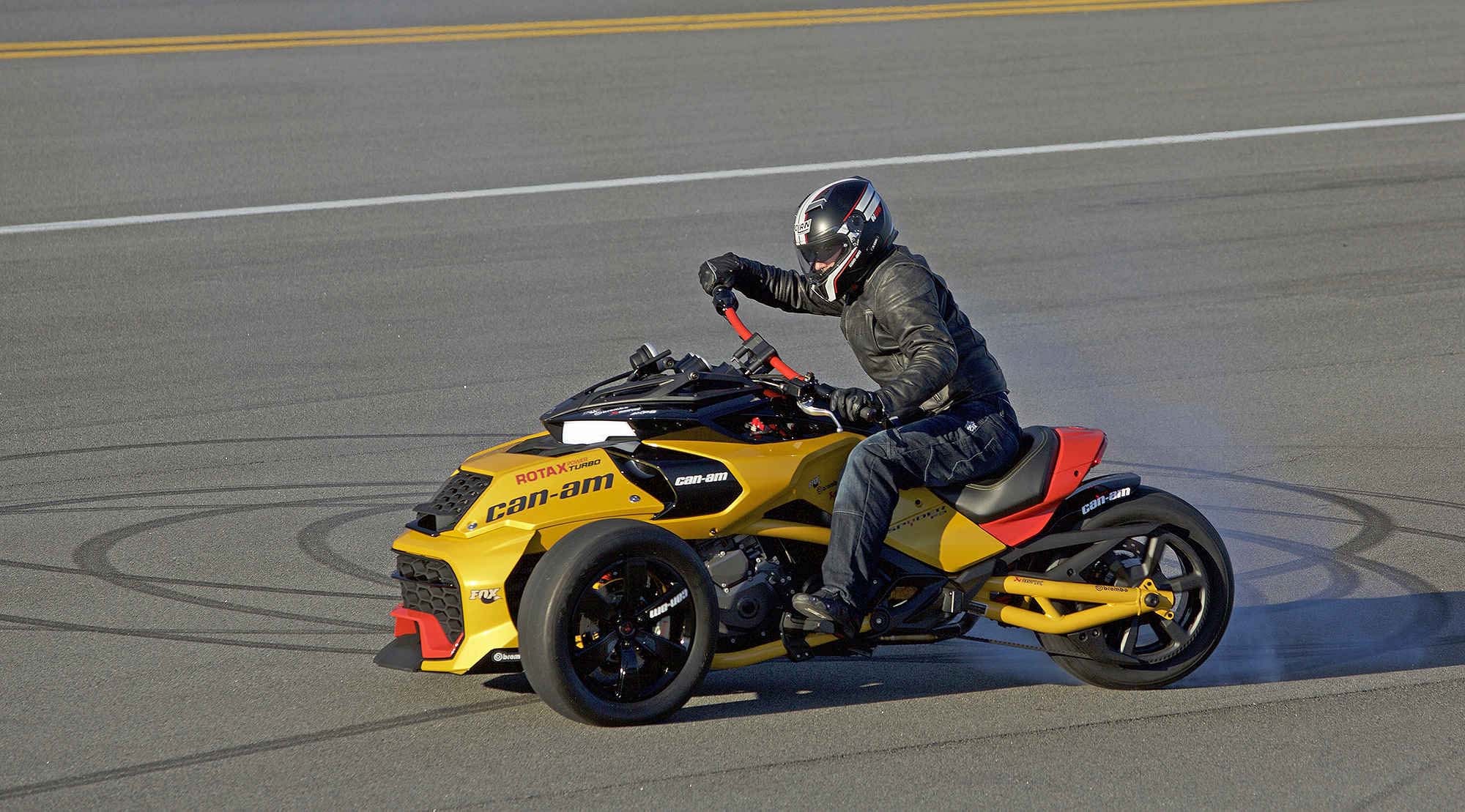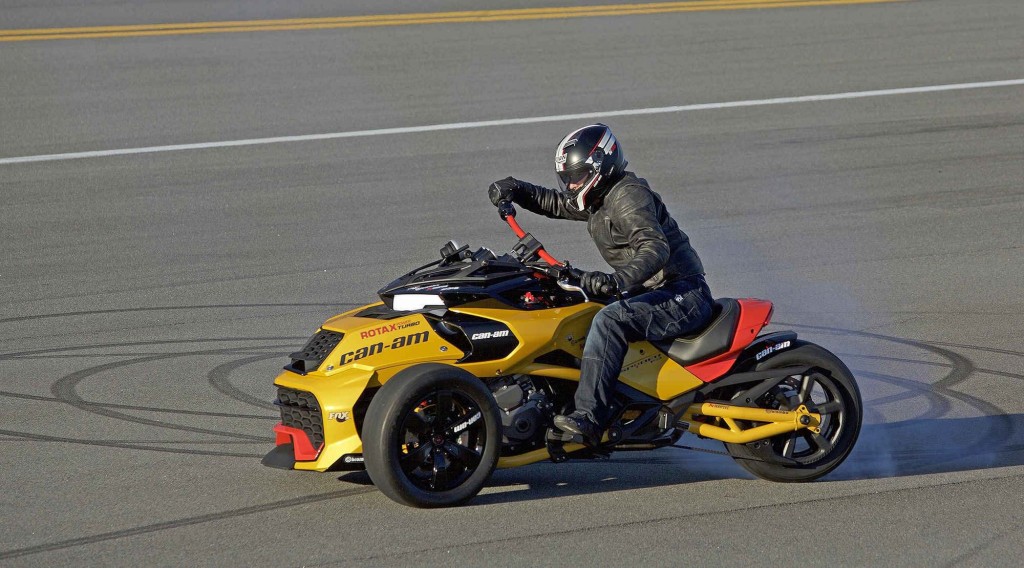 Sadly, a road-going version of the turbocharged concept three-wheeler hasn't materialised in the 2017 Can-Am range, but much of the changes in the brand's line up for 2017 were inspired by the concept nonetheless.
Check out more images of the 2017 Can-Am Spyder F3-S Daytona 500 Edition and its revised siblings in the gallery below.
Source: MCN