Bosch grants autonomy to its motorcycle division as it announces a wave of new gear including small bike ABS and e-Scooter hub motor.
Leading German original equipment manufacturer (OEM) Bosch is ramping up its motorcycles division. Firstly, the firm will grant autonomy to the division, where it will operate separately from the main group.
Formed last year in Japan, the Two-Wheeler and Powersports Division focuses itself on developing and supplying electronic parts to the bike industry. For 2016, the division has announced a series of new offerings that includes an ABS suite for small capacity bikes plus an electric hub motor for scooters.
The new ABS suite, called ABS10, has been developed specifically for use in small bikes with capacities of up to 250cc. Sitting alongside the existing Bosch ABS9 suite, the new ABS10 suite will enter production later this year. Bosch states that the new ABS10 system was also developed as an affordable system destined for bikes in emerging markets.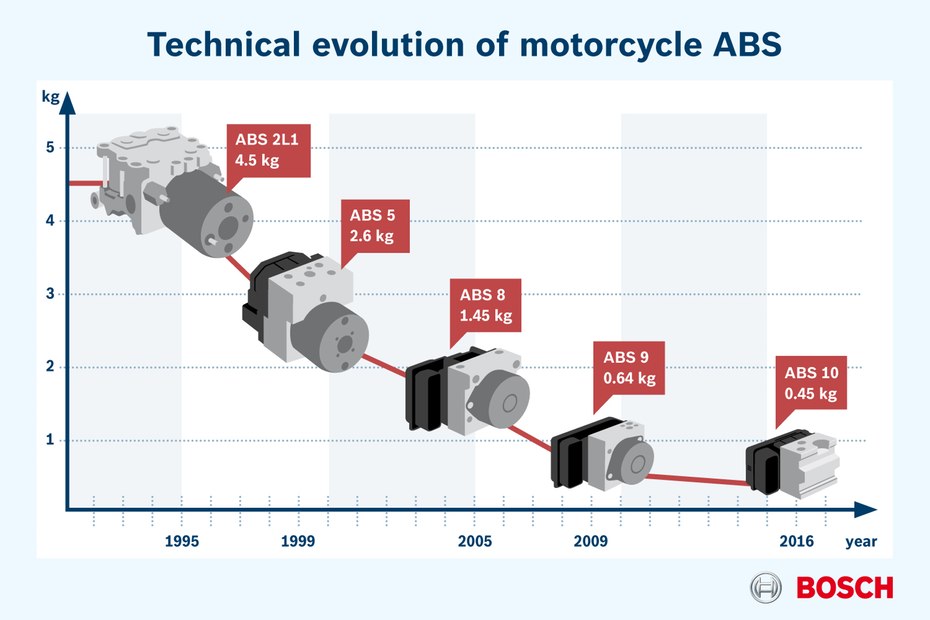 Compared to ABS9, ABS10 will be made 45% smaller and 30% lighter, and it will be offered in two forms – single-channel (front wheel) and two-channel (front and rear wheels). Bosch also highlighted its hard work at making the system cost-effective for cheaper bike models that may not have ABS brakes specified as standard equipment.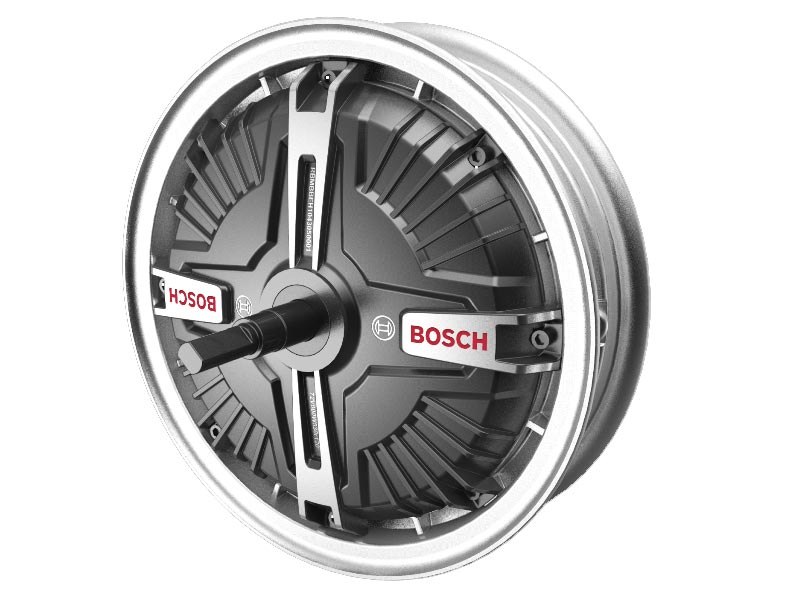 New from Bosch is the electric hub wheel motor (e-Scooter hub motor) that can replace the rear wheel of a regular scooter. Generating up to 2.4hp, the system is also built with a boost function meant to offer a burst of extra power as well. Presently, Bosch will offer the e-Scooter hub motor in China only where the e-Scooter genre has gained in popularity.
Both new system will complement Bosch's recent technologies for bikes such as the Vehicle Hold Control (primed in the Ducati Multistrada), its 'Side-View Assist', as well as the latest version of its Inertial Measurement Unit (IMU) that is primed in the new KTM 690 Duke R.
Image credit: Bosch PR