BMW Motorrad @ INTERMOT 2016: New R nine T additions plus a volley of updated 2017 models revealed.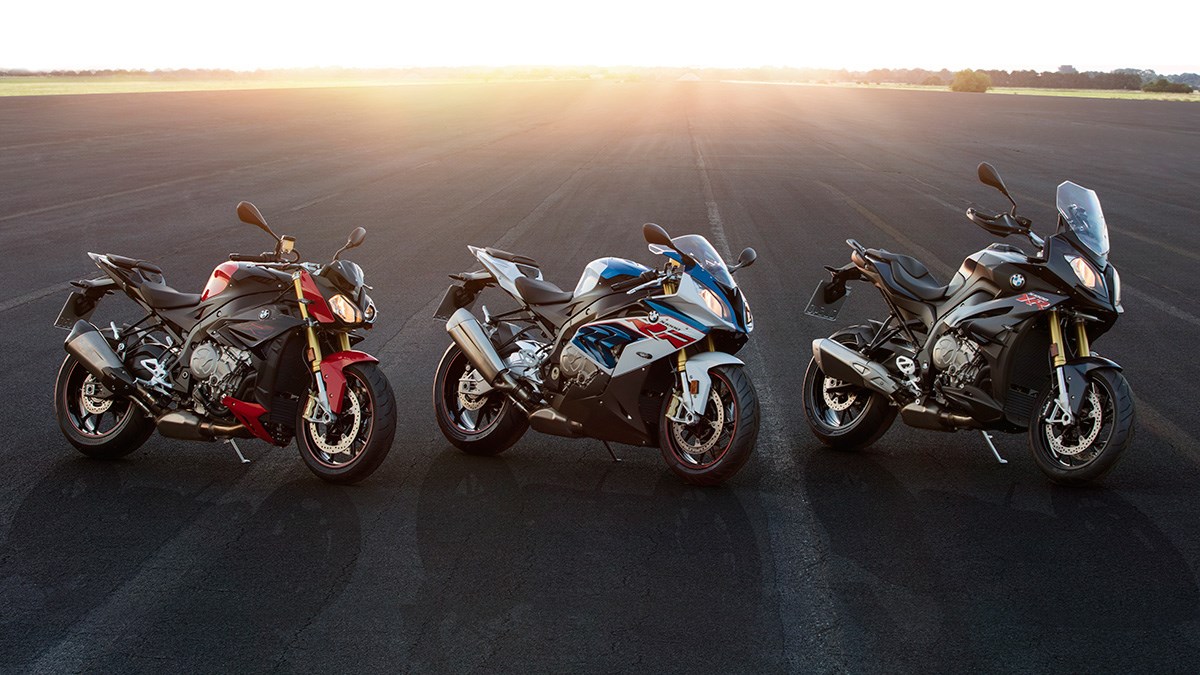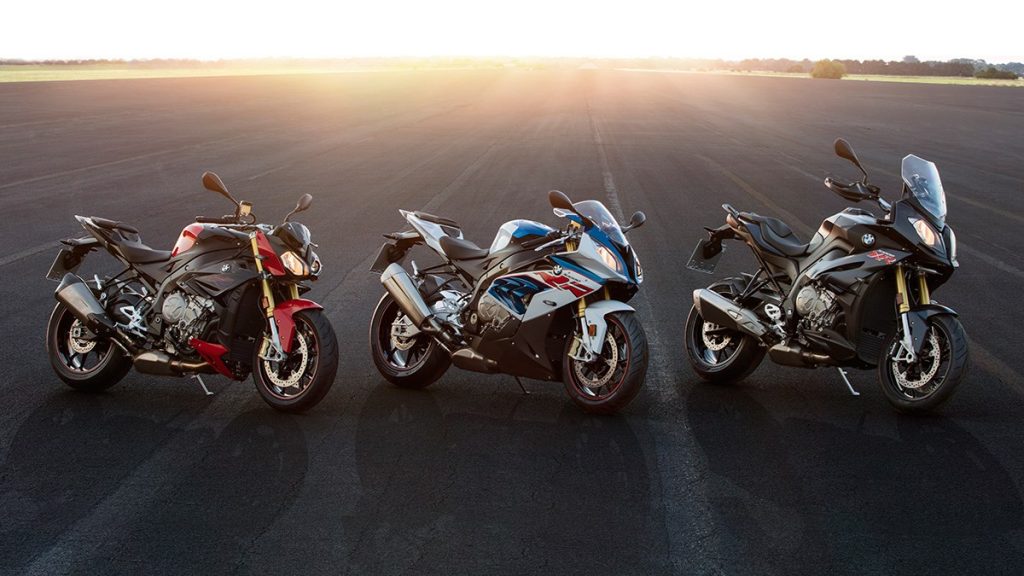 As the 'home team', the BMW Motorrad sub brand has plenty to live up to at INTERMOT 2016 in Cologne. As always, the brand doesn't disappoint, and bowing here were a few new models plus a sleuth of updated 2017 models.
Here's a quick run through of BMW Motorrad's newest offerings from this week's INTERMOT 2016 show.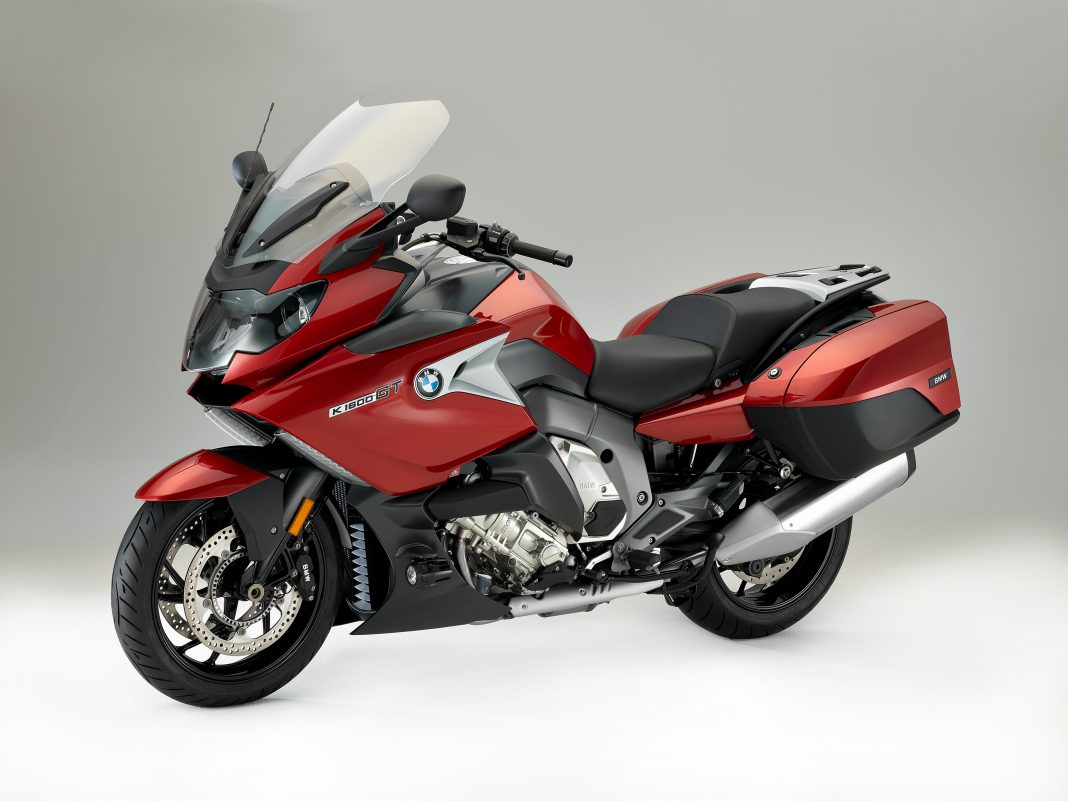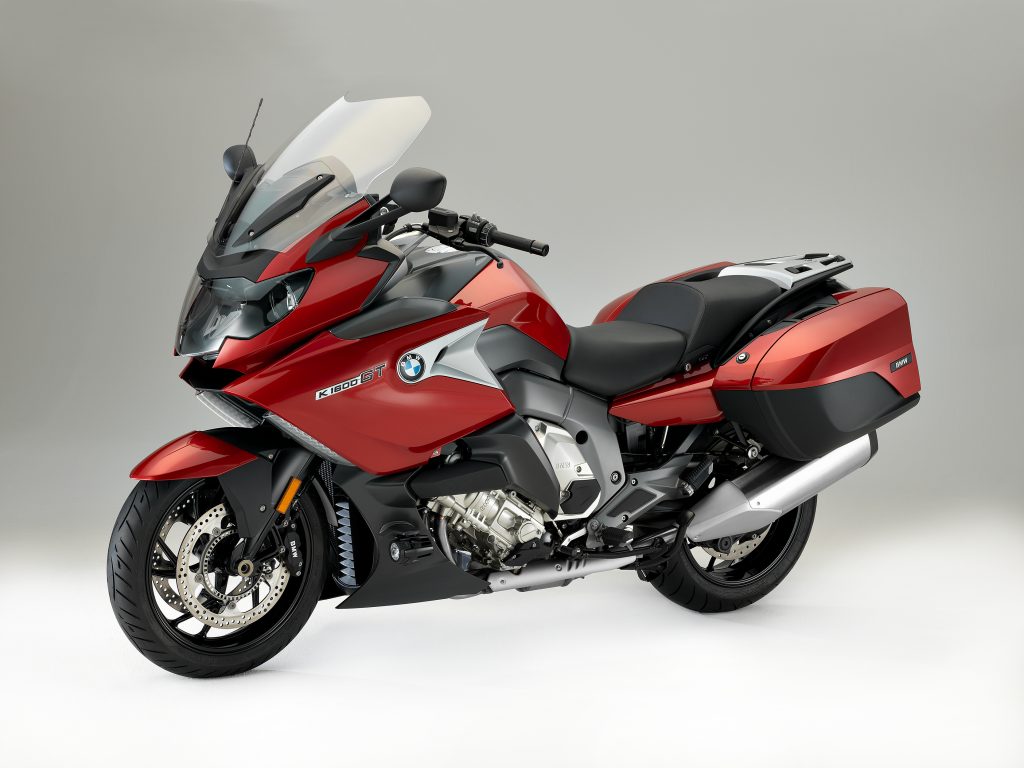 2017 BMW K1600 GT – light refreshments
One of the touring segment's leading models gets updated for 2017. First comes the revamped 1,649cc in-line six-cylinder mill that now meets Euro 4 emission standard. Though cleaner, headlining figures of 160hp and 175Nm remains unchanged.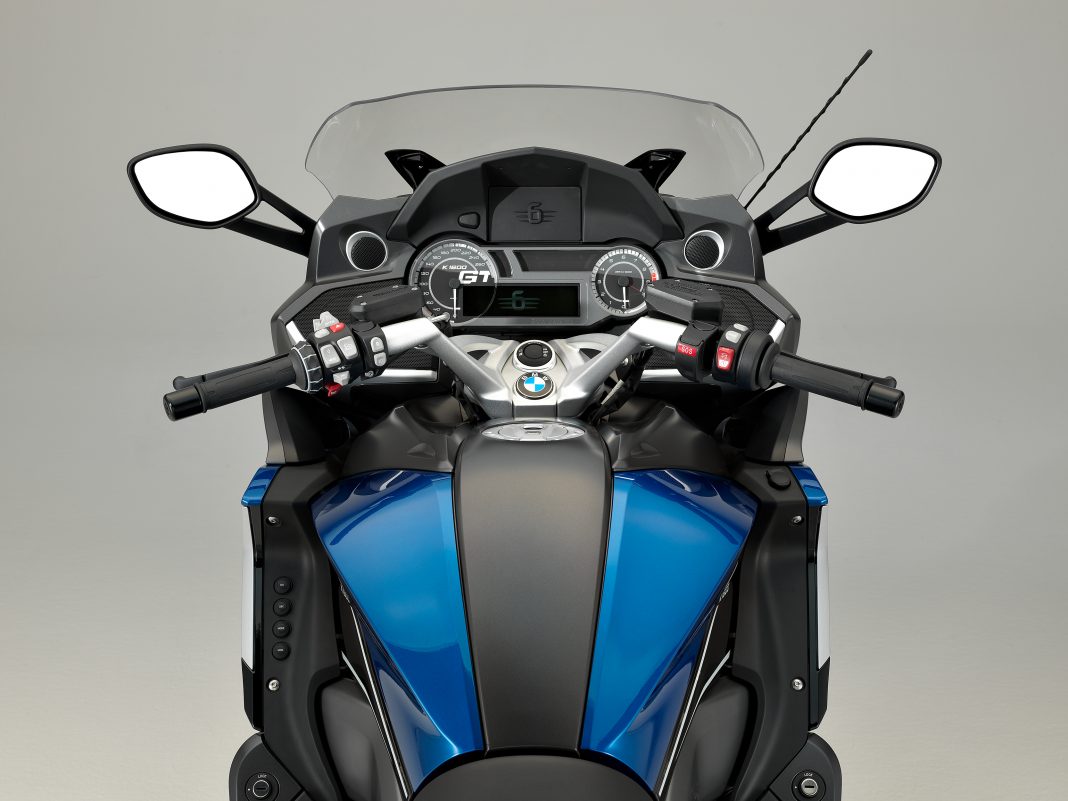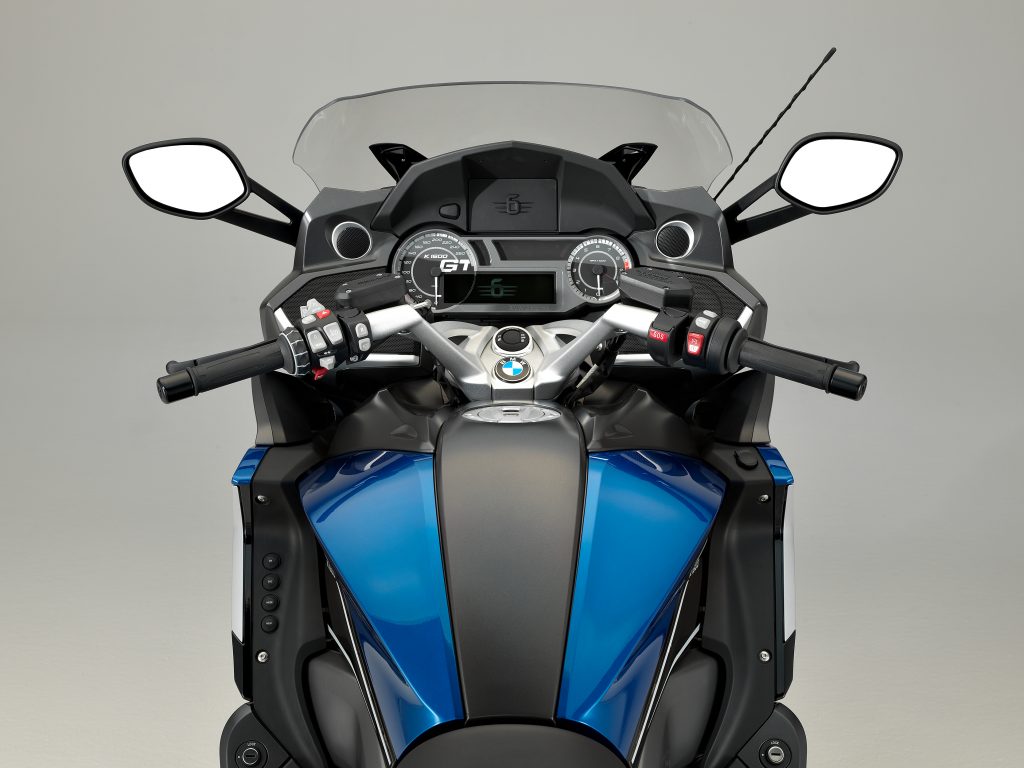 New on board is the BMW semi-active suspension system offering automatic damping adjustment and two modes – Road and Dynamic. BMW have also added a 'Reverse Assist' feature that is easily activated by the press of a button.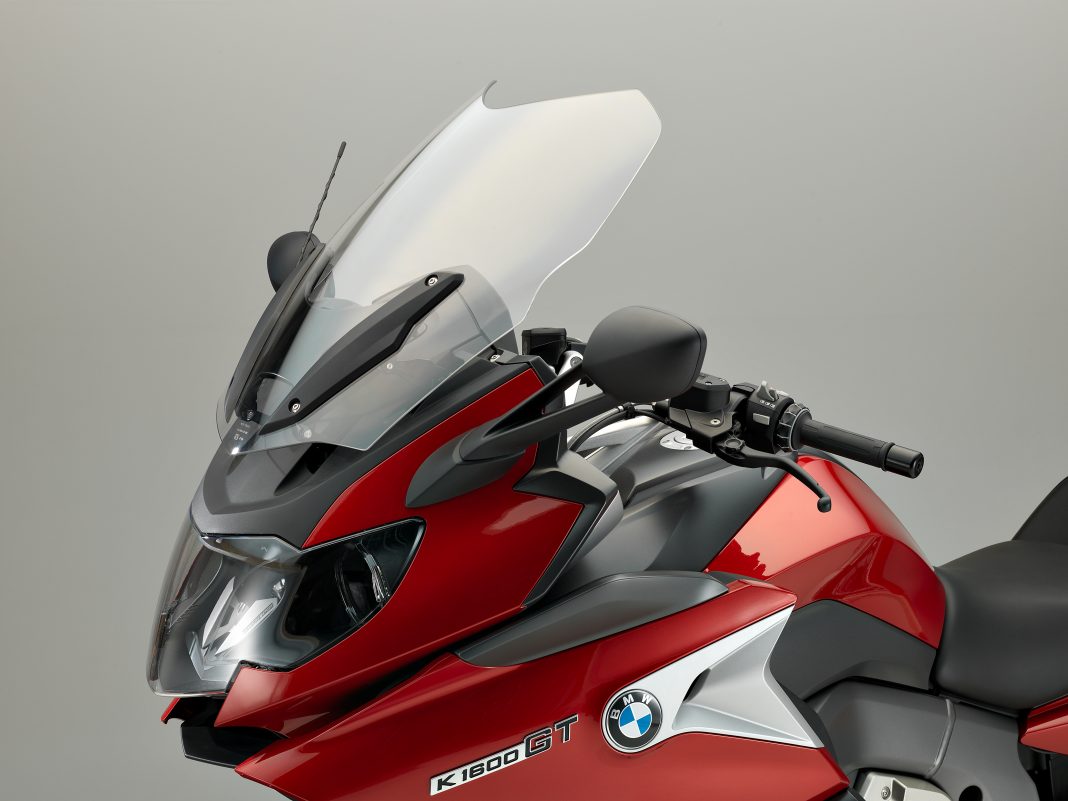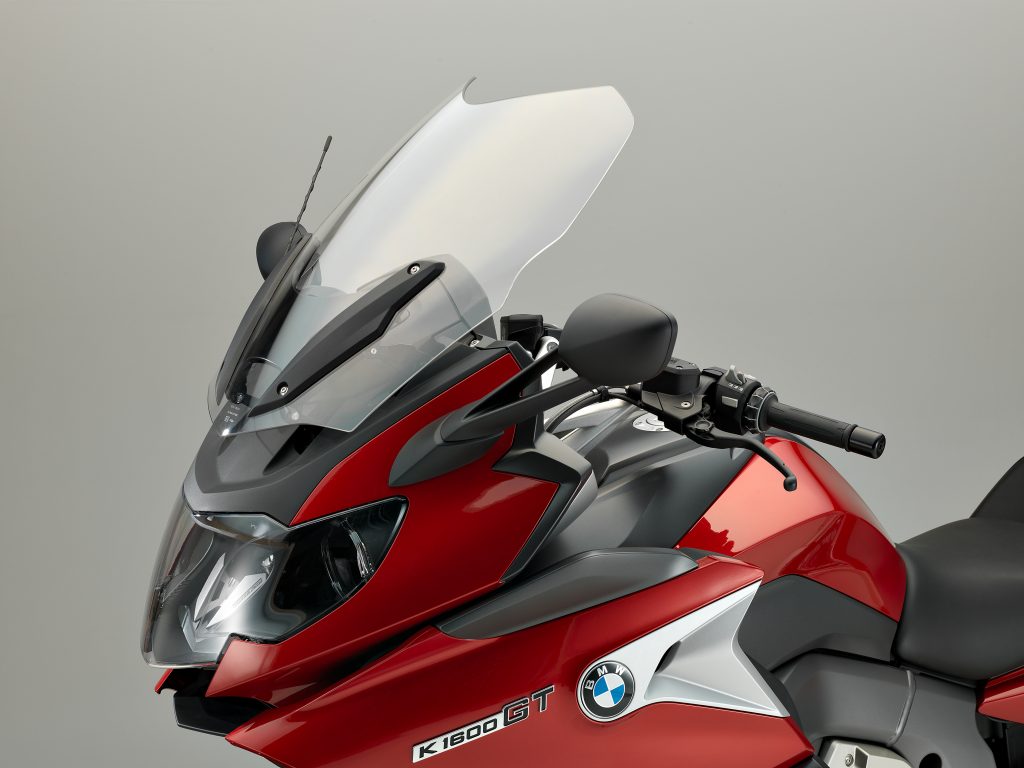 The dash has been revised as well whilst the options list now includes an up/down quick-shifter and BMW's 'Intelligent Emergency Call' system. The front fairing and windscreen has been revised slightly to offer enhanced wind protection too.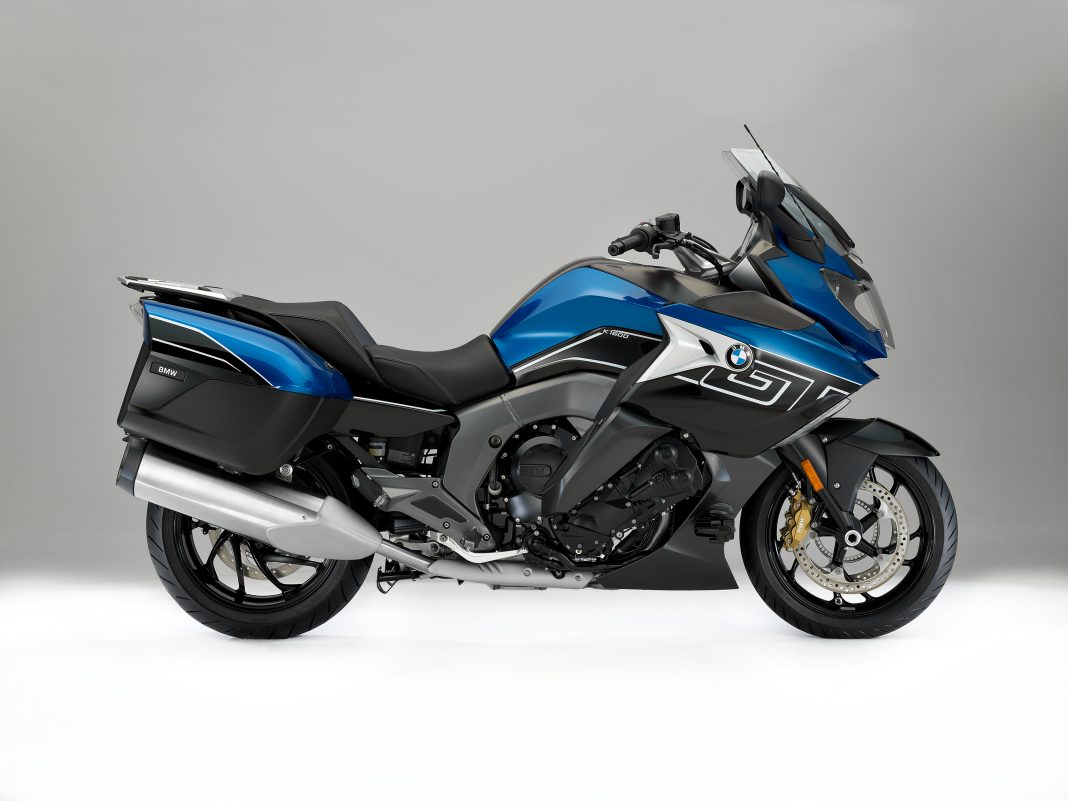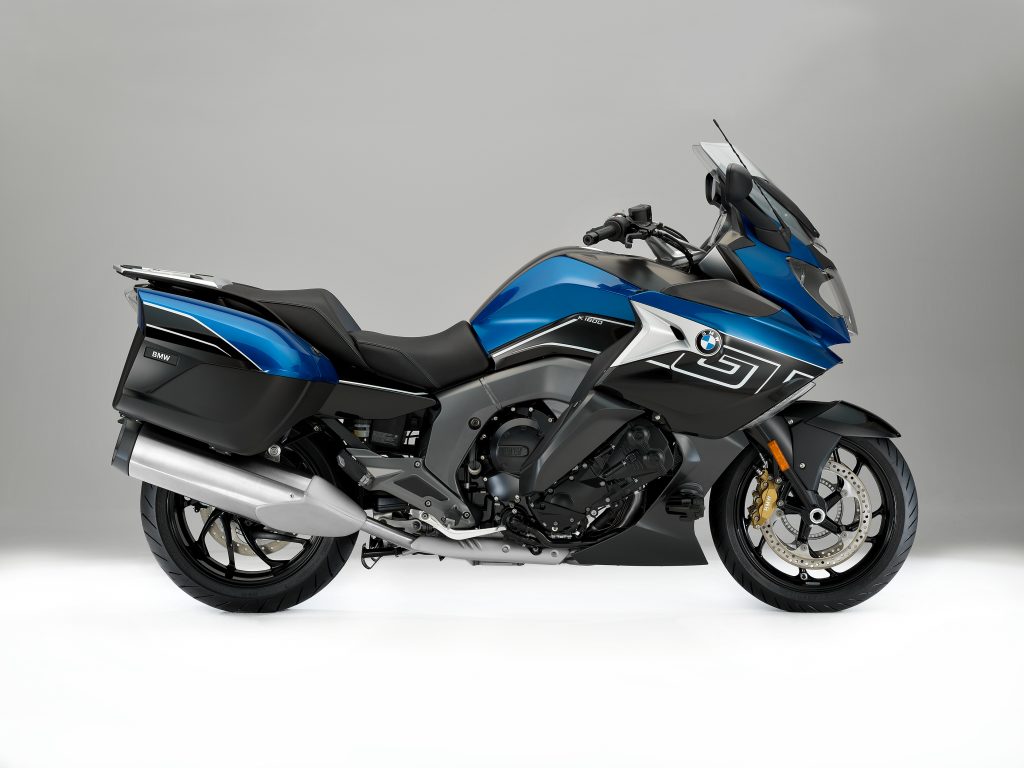 Capping off this update are three new metallic paint scheme options – red, black or a two-tone black and blue scheme.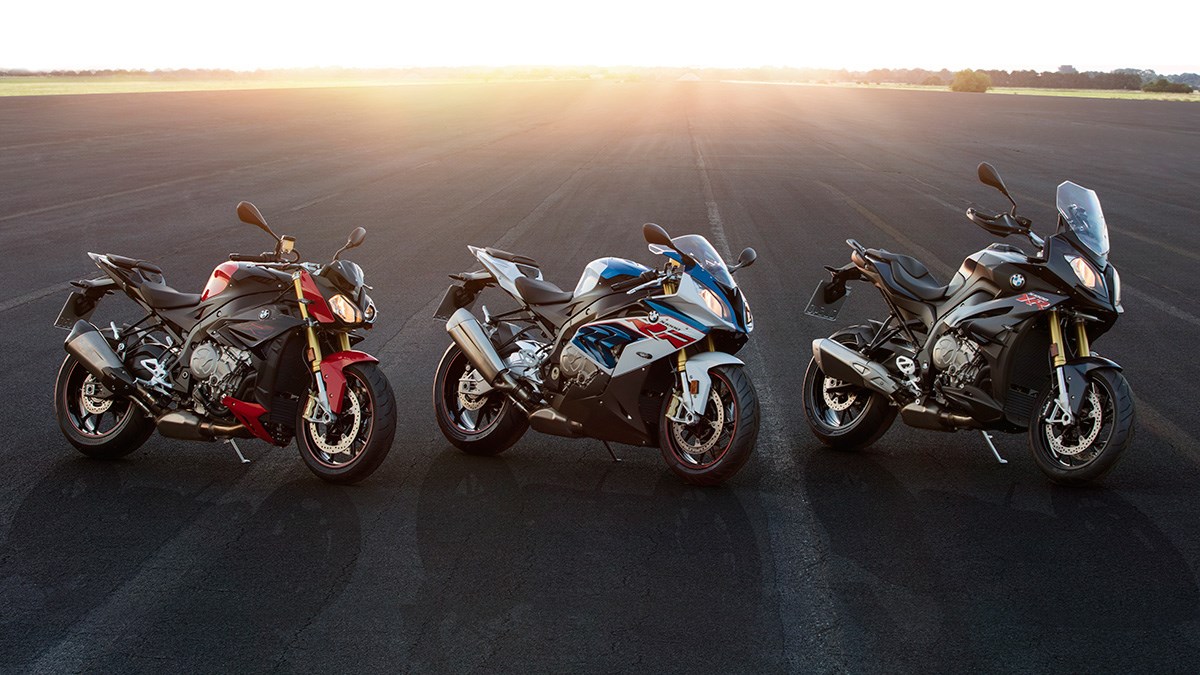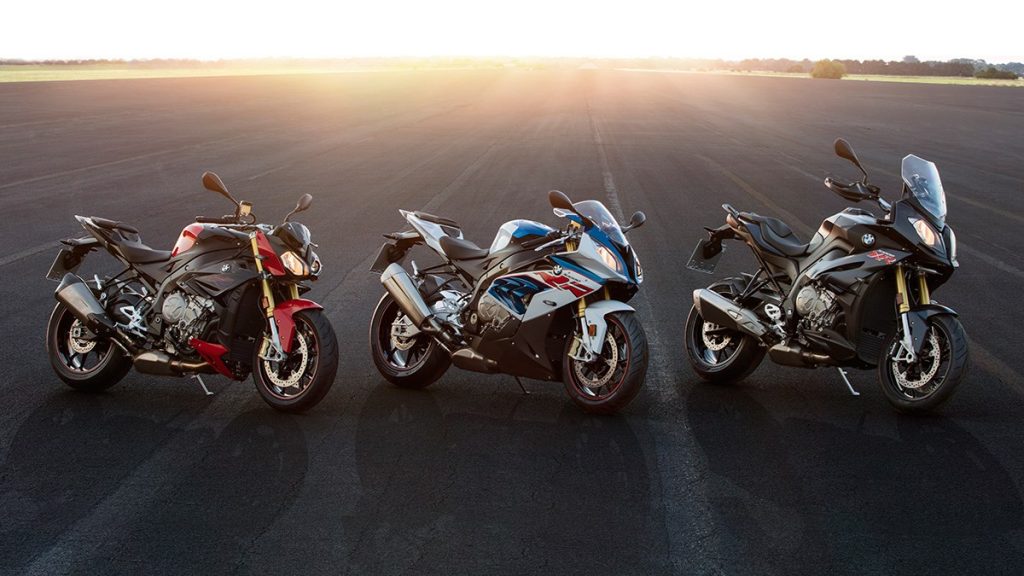 2017 S1000 series – Smarter and cleaner
BMW Motorrad also opted to update its entire S1000 series for 2017. Essentially, the 2017-year S1000RR superbike, S1000R streetfighter and S1000XR sport adventure gain with an updated 1,000cc in-line four-cylinder heart that complies with strict Euro 4 emission standards, with no loss or gain in power and torque figures reported for the RR sport and R naked models.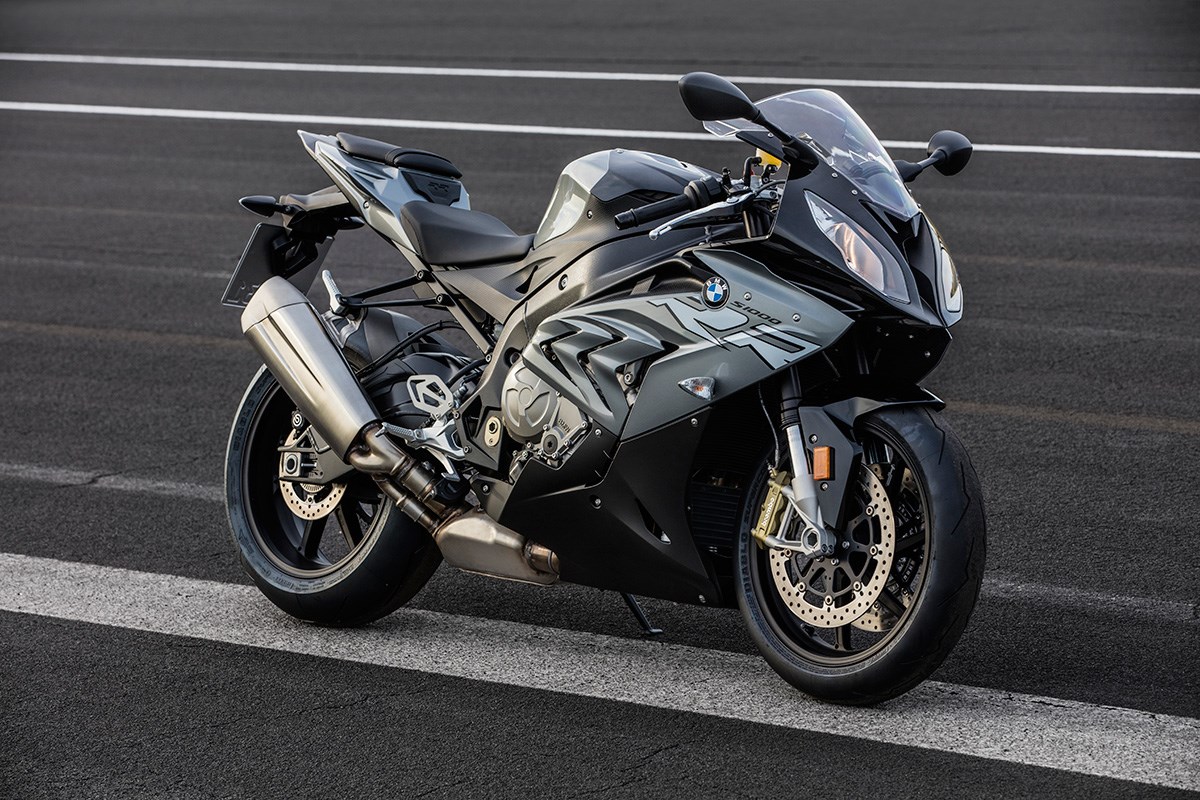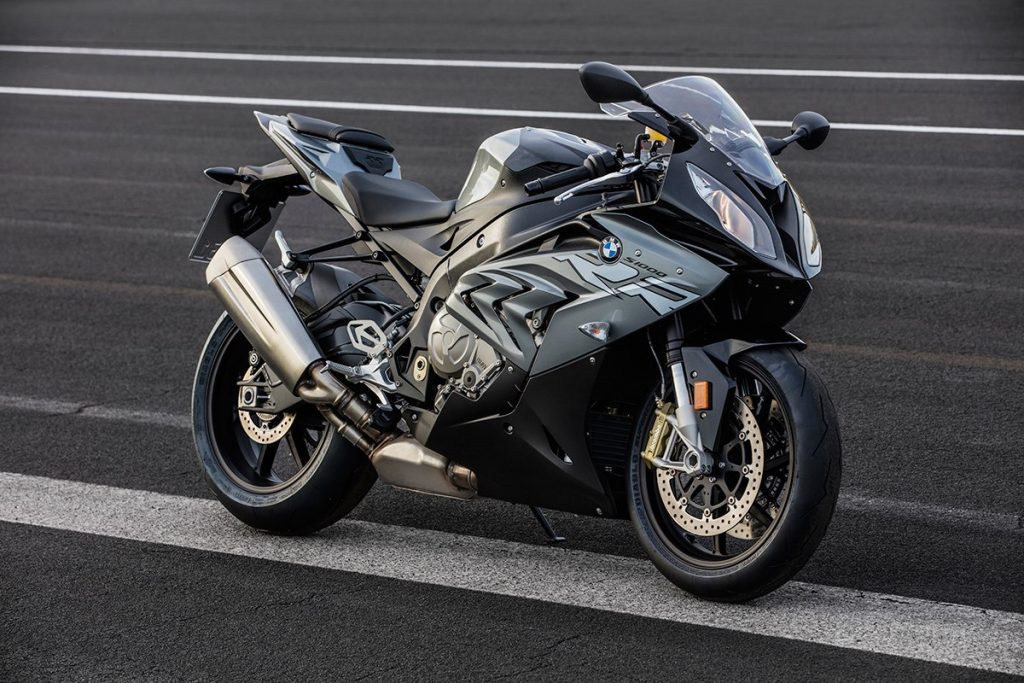 Starting with the S1000RR superbike, the 2017 model gets ABS Pro as part of the optional Riding Modes Pro suite of electronic assistance (Slick and User modes, Launch Control and a Pit Lane Limiter). BMW's 7-level banking-sensitive DTC traction control also comes as standard now.
Additionally, customers can now specify the pillion eat option at no additional cost. Race and Dynamic packages remains available as does the vast catalogue of parts and accessories accompanying it whilst a series of tweaked paint schemes caps things off.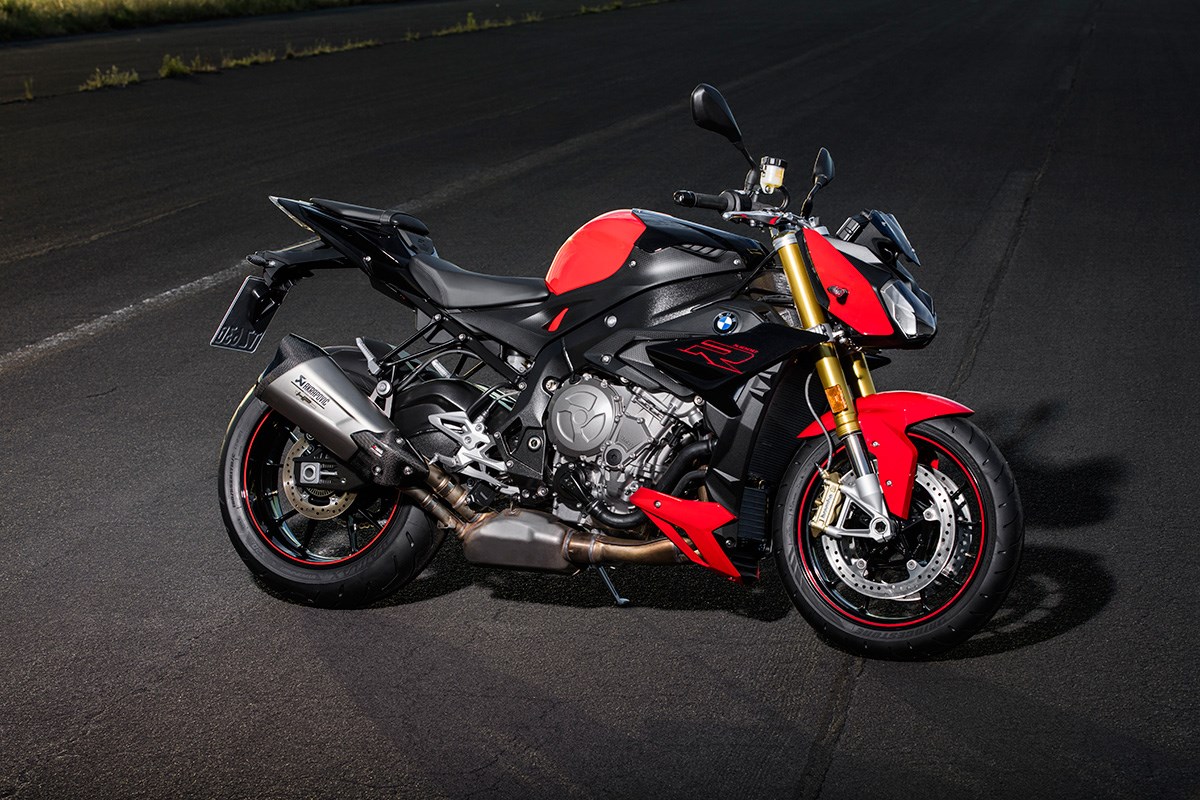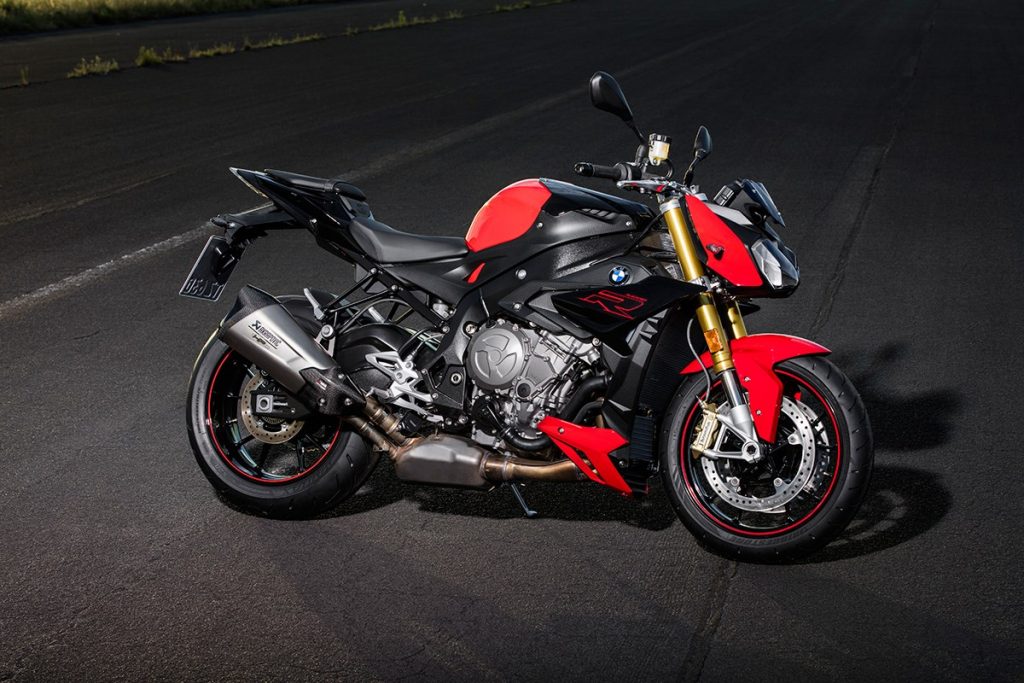 Next up comes the S1000R streetfighter. Besides the engine upgrade, the speedy naked also gains with new vibration-reducing bar mounts whilst the previously optional HP titanium exhaust silencer now comes as standard fitment. All of this has resulted in a 2kg weight loss for the streetfighter.
Underneath, the S1000XR also benefits with chassis upgrades mirroring its full-faired S1000RR sibling, boasting improved rigidity, flex and mechanical grip. DTC remains as a cost-option item whilst Race ABS plus Road and Rain riding modes are now standard equipment.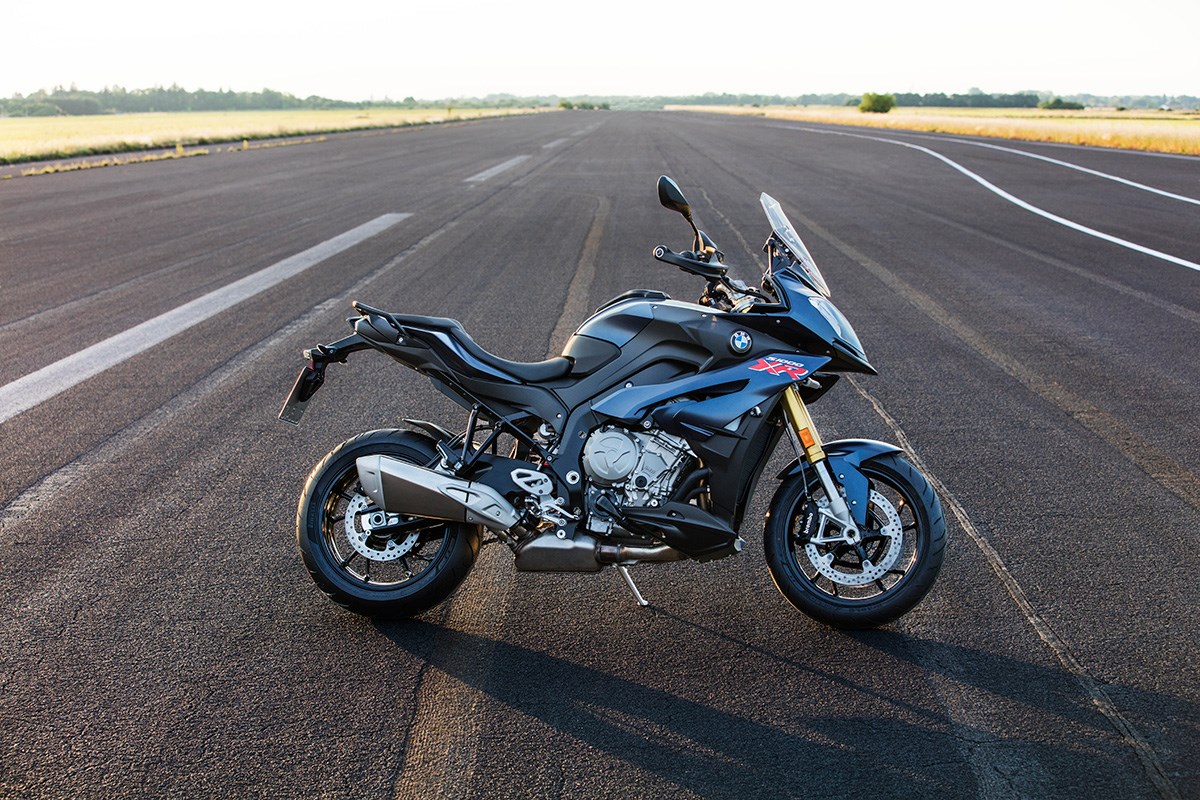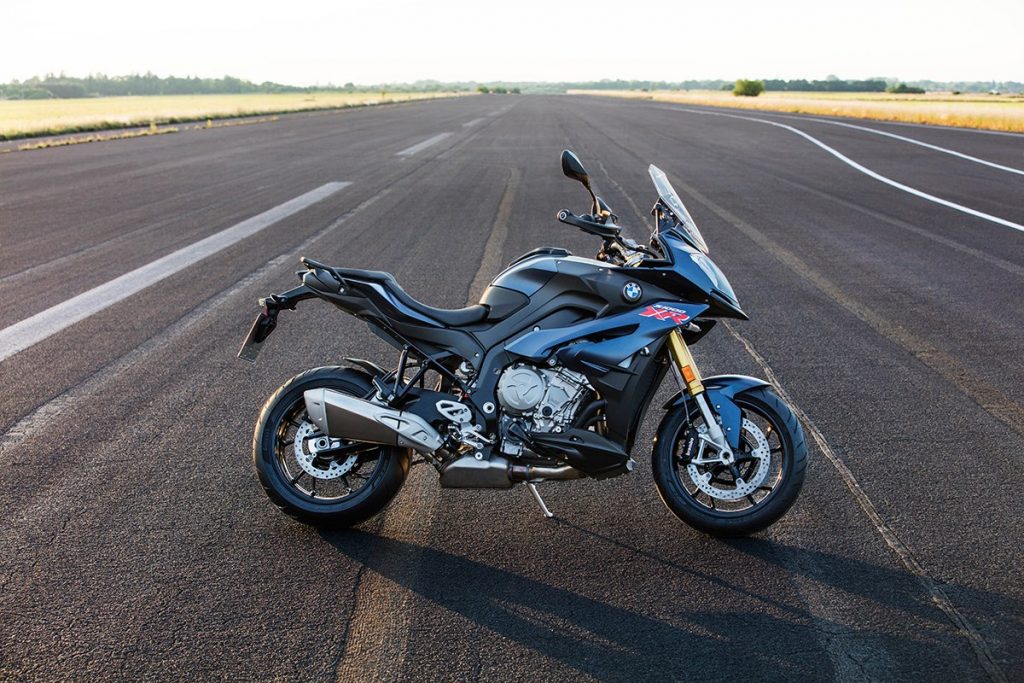 Capping the S1000 range's updates is the refreshed S1000XR sport adventure. Not only is its powertrain now Euro 4-compliant, BMW has squeezed out an additional 5hp, with its power figure now peaking at 165hp instead.
Notably, BMW Motorrad claims that the S1000XR's excessive vibrations have been remedied via a new vibration-reducing handlebar mount. The firm has also increased the model's payload capacity by 10kg. Capping the update here is the addition of a new Ocean Blue paint scheme alongside existing options.
BMW R nine T expansion – new Racer and Pure variants
Lastly comes the new additions to the acclaimed BMW R nine T retro roadster platform. New here are the R nine T Racer café racer and a more basic and stripped R nine T Pure variants added into the line up.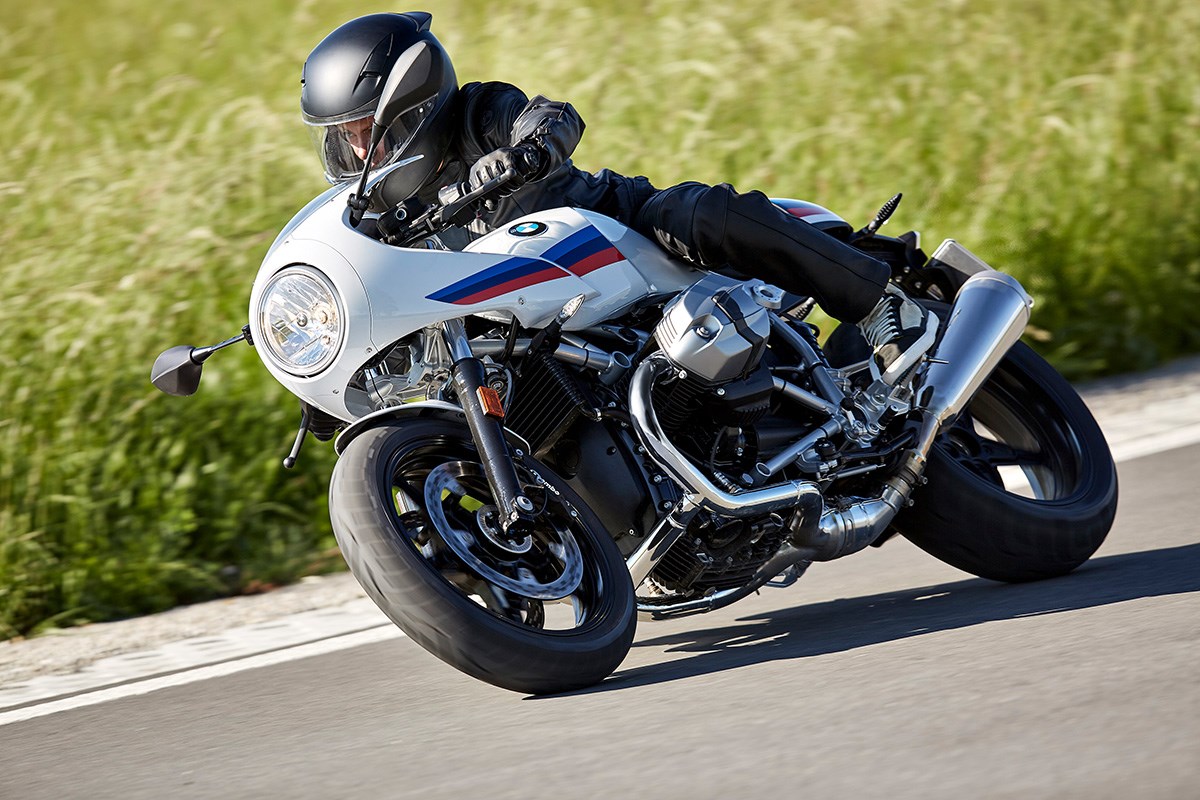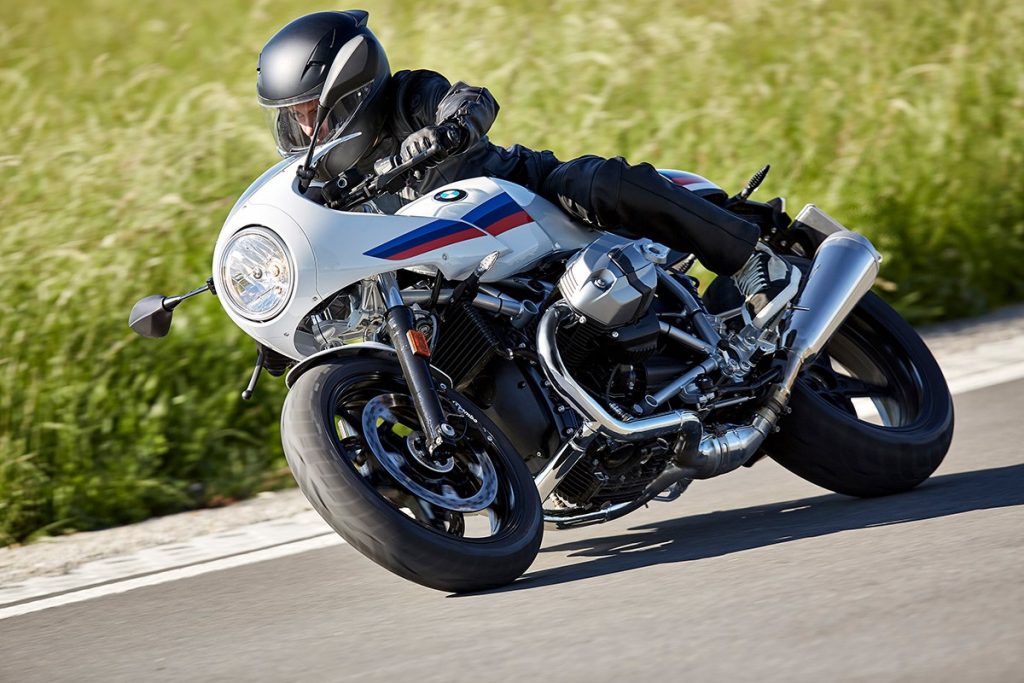 Having leaked just days before INTERMOT 2016 opened its doors, the 2017 BMW R nine T Racer gains with a frame-mounted half-fairing, a seat hump and rear-sets – styling cues harking back to 1970s era sports bikes like the BMW R90 S.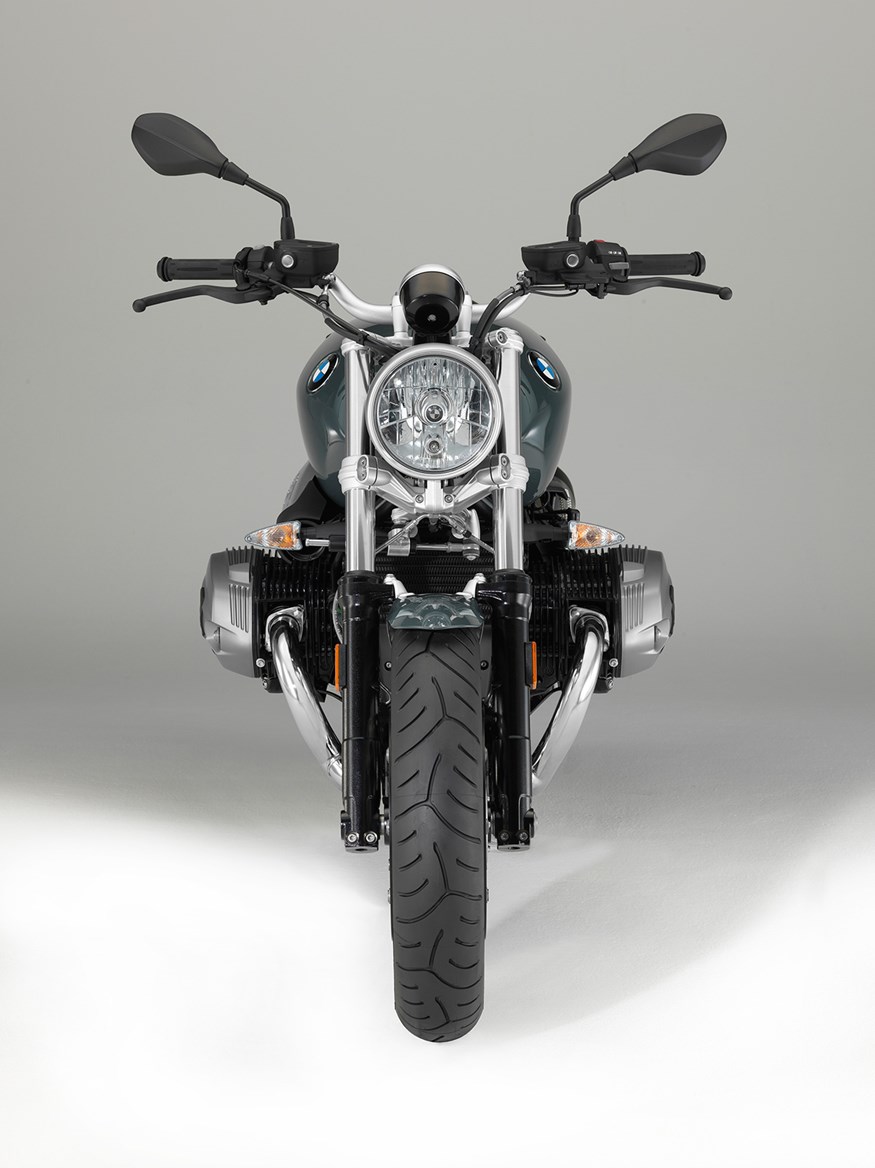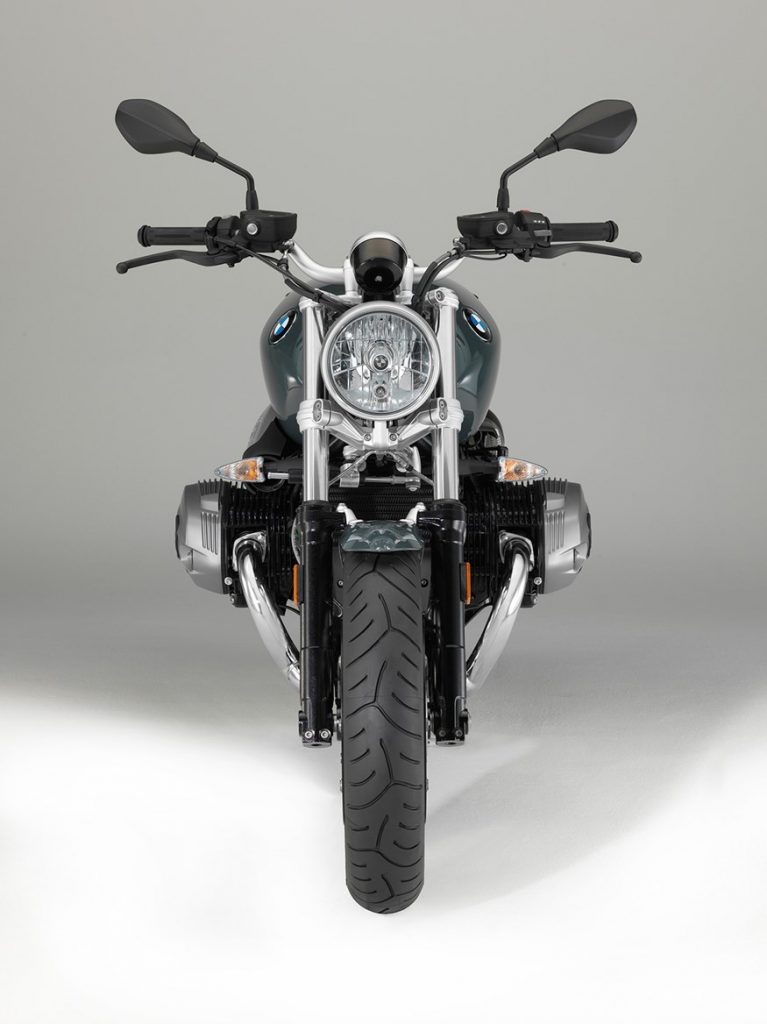 The stripped and seemingly spartan 2017 BMW R nine T Pure, on the other hand, will offer customers with the perfect blank canvas for customisation via a rich menu of optional parts and accessories made available. Notably, this is one BMW Motorrad bike that customers can customise on their own or through other specilasts – in essense, a builder's special of sorts.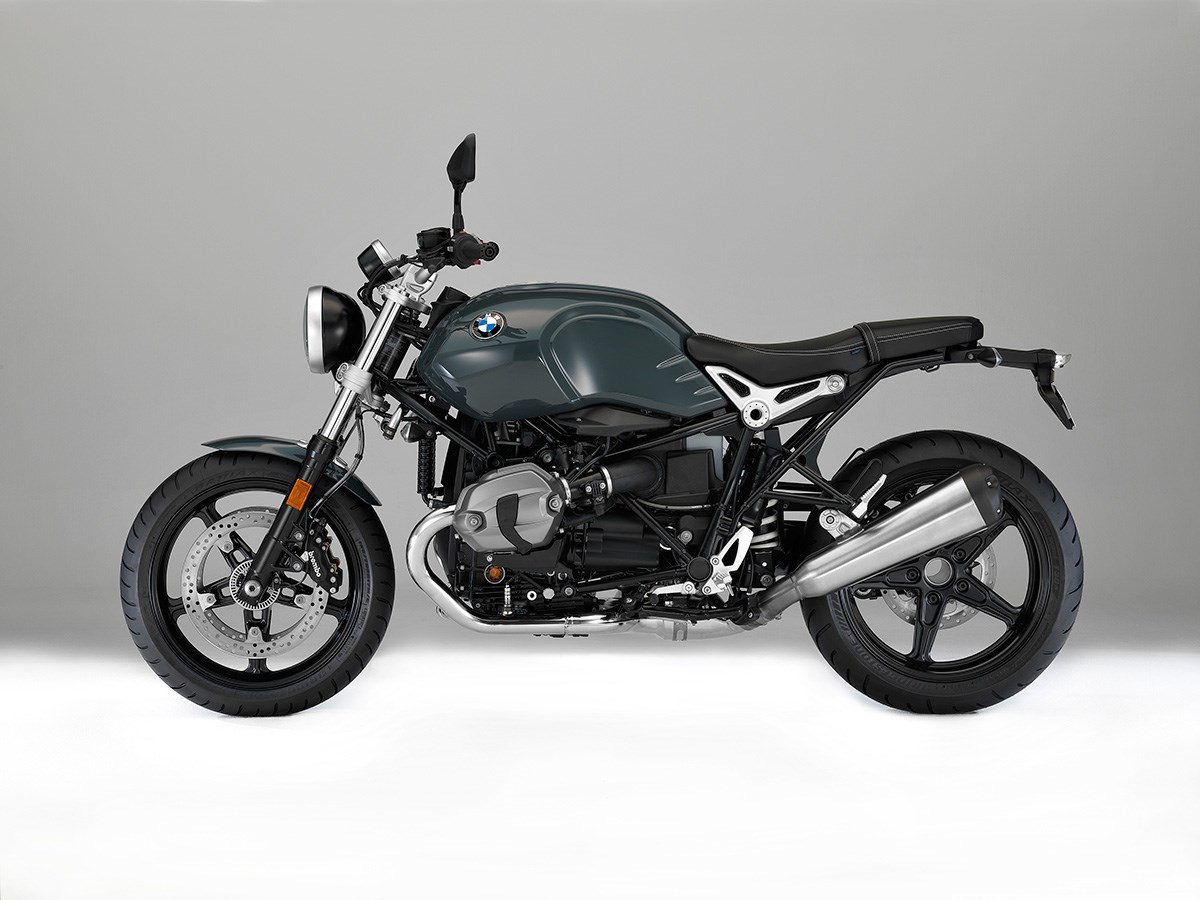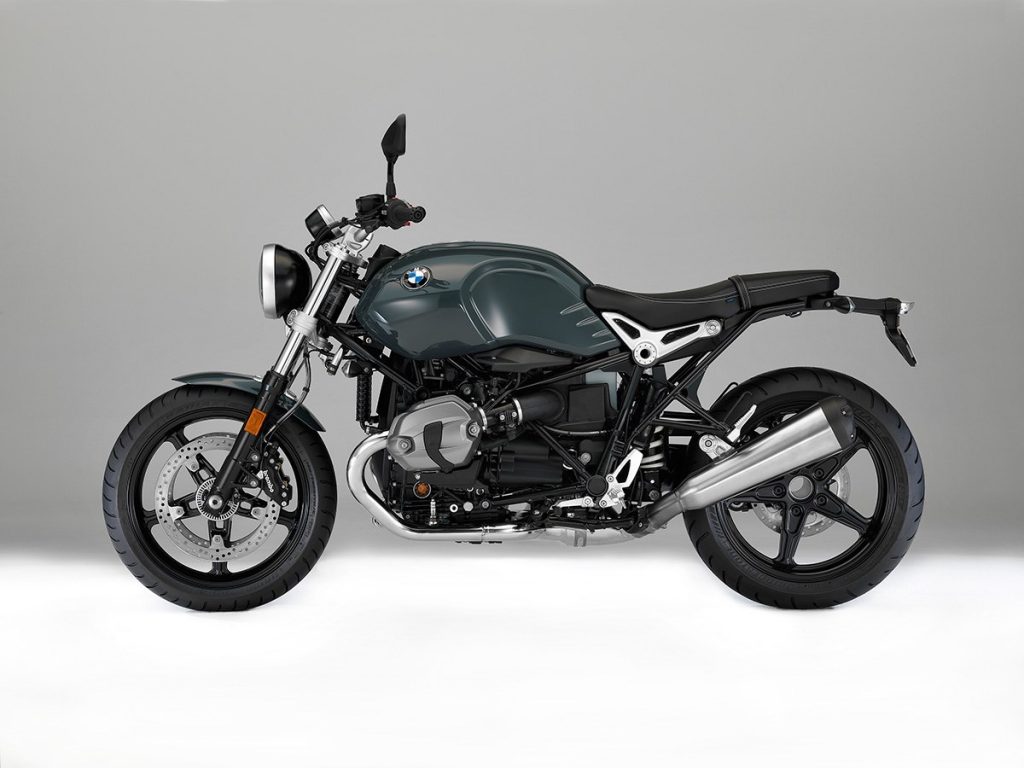 Both the Racer and Pure share the same modular chassis construction from the R nine T Scrambler. Both make do with road-focused 17-inch wheels instead of the Scrambler's 19-inch unit, but wire-spoked style wheels are available as an optional item.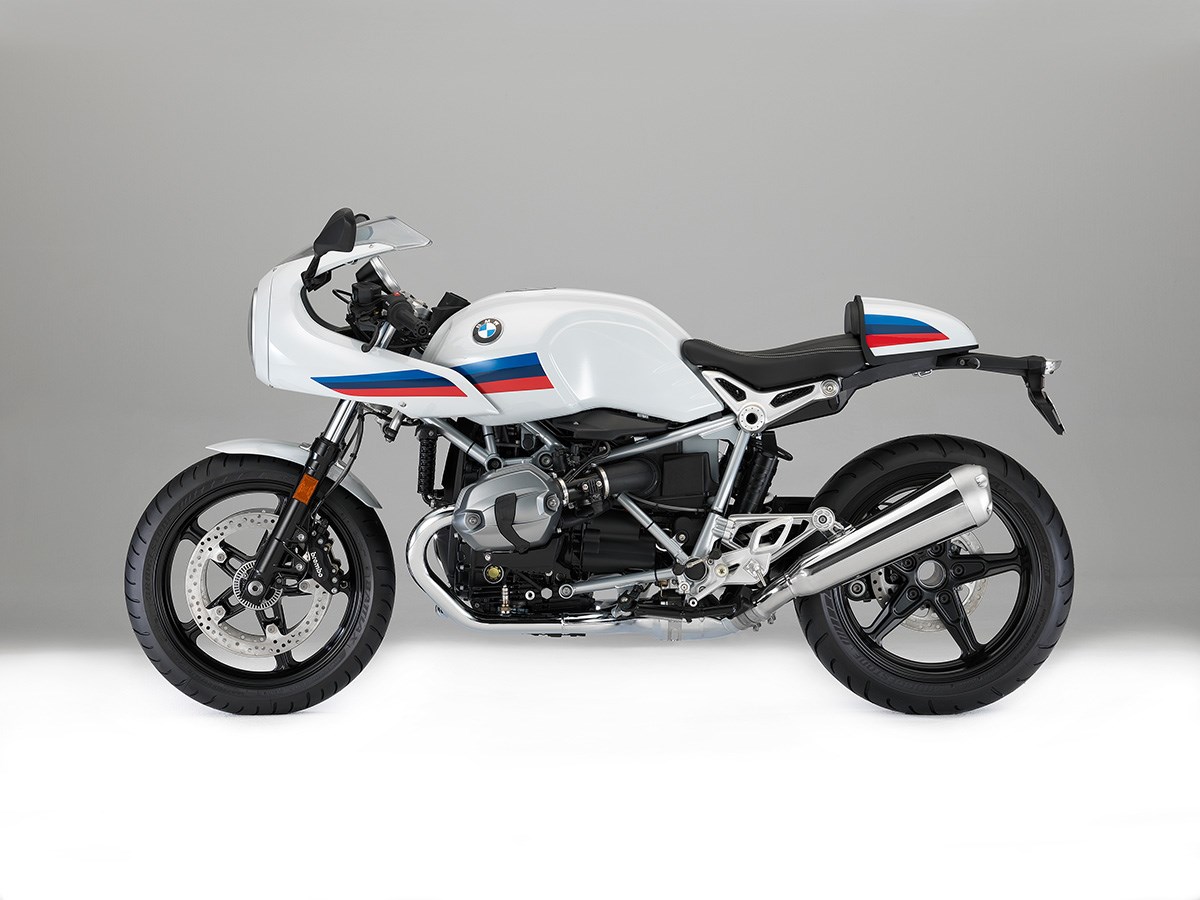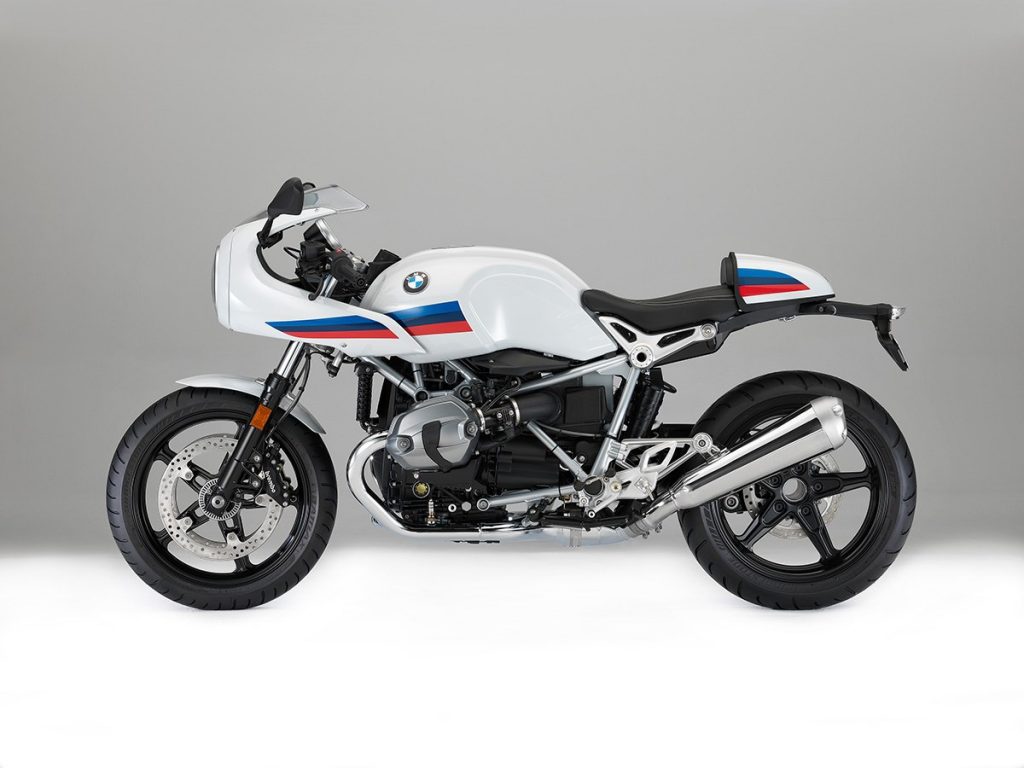 While ABS comes as standard, Automatic Stability Control (BMW's traction control) comes as an option. Other notably bits include upside-down Öhlins and radial-mounted Monobloc calipers as found in the R nine T, whilst anew exhaust caps the Euro 4-compliant 1,170cc boxer-twin engine with new engine map and larger catalytic converter.
2017 BMW K1600 GT
2017 BMW S1000 series
2017 BMW R nine T Racer
2017 BMW R nine T Pure