BMW Motorrad @ EICMA 2016: New R nine T urban G/S bows with a sleuth of updated 2017 models.
Even after a stellar outing on home ground during last month's INTERMOT 2016 show, BMW Motorrad made its presence felt here in Milan too, especially with its new BMW G310 GS mini adv model.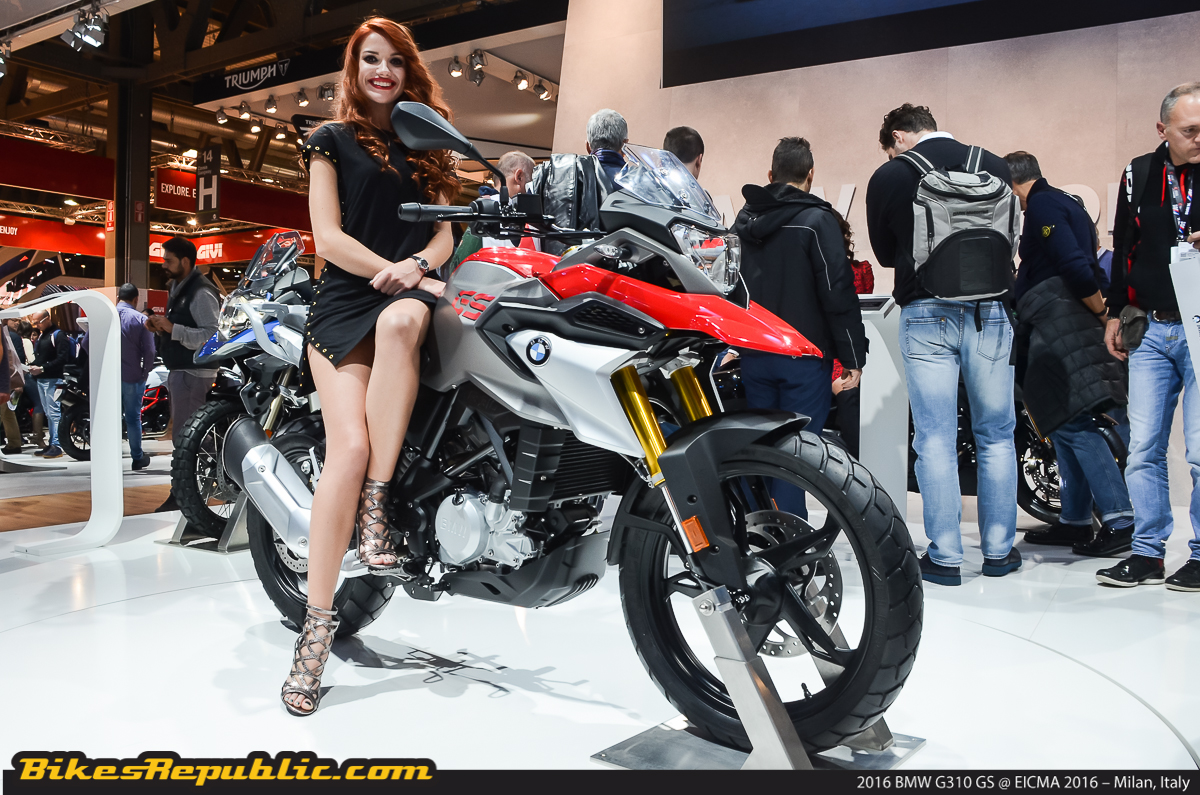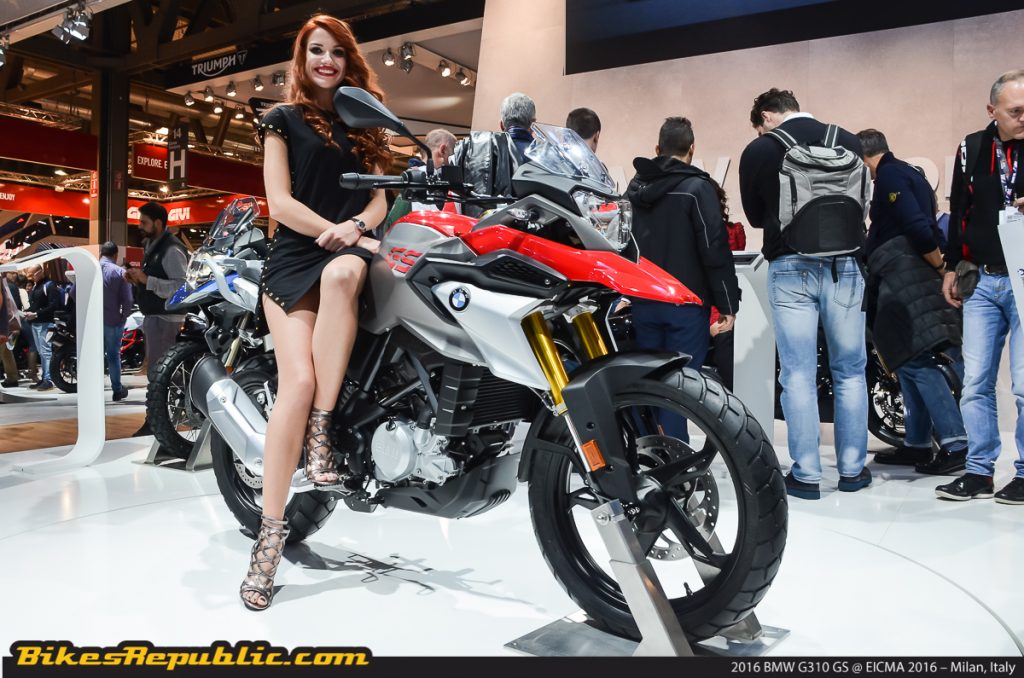 G310 GS
We've been waiting for this for quite a while and BMW Motorrad didn't disappoint here. You can find out more about the new 'Baby GS' by clicking here.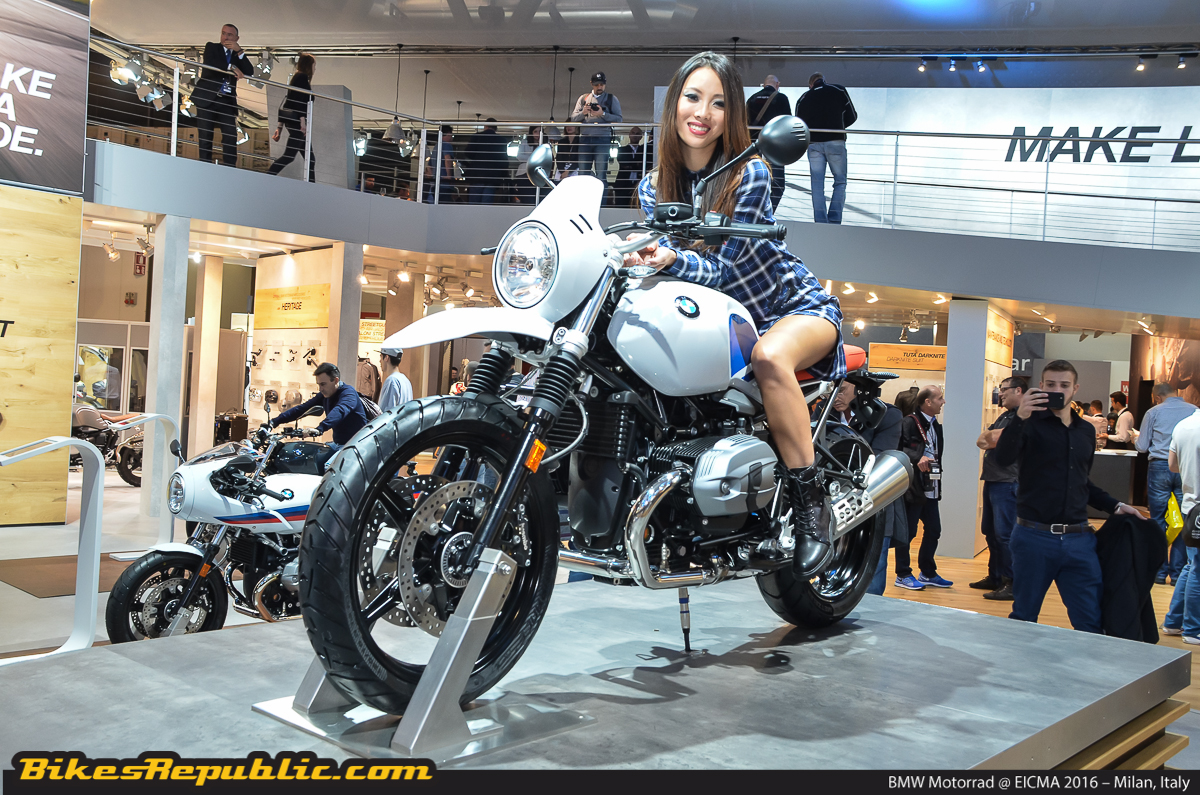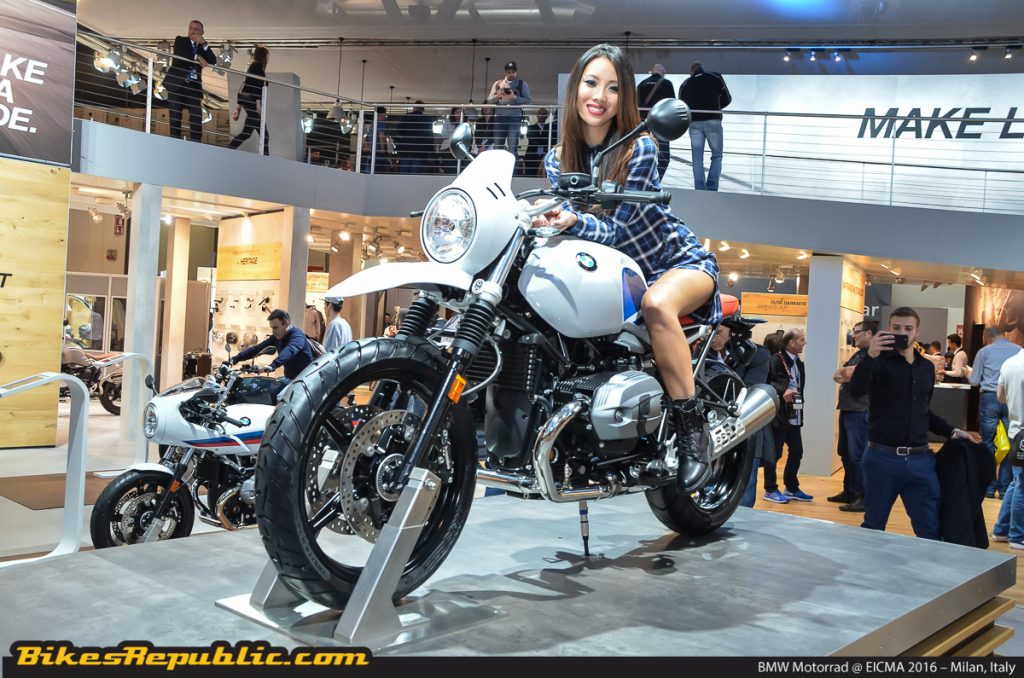 R nine T Urban G/S, Pure & Roadster
As we've initially predicted, the R nine T heritage line up just got expanded further with the Urban G/S retro adventure and Pure variants. As previously mentioned, the R nine T Pure is developed as a new stripped down base model.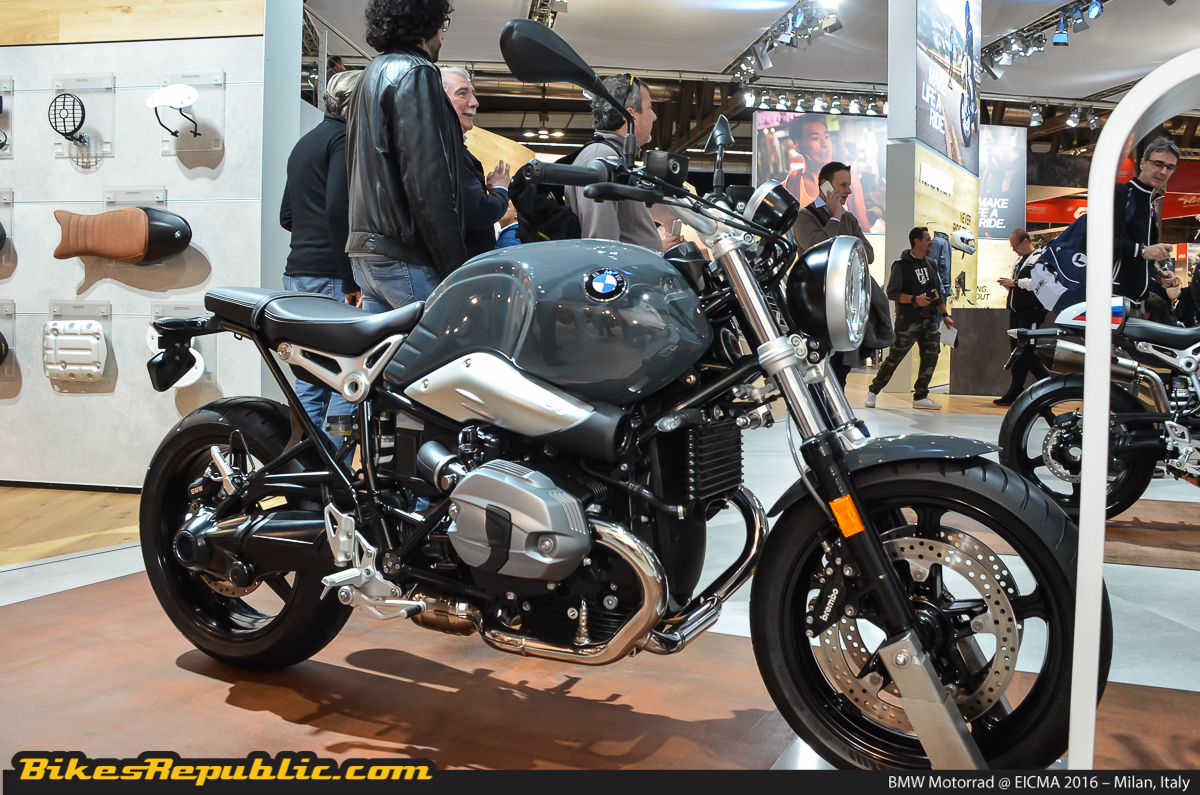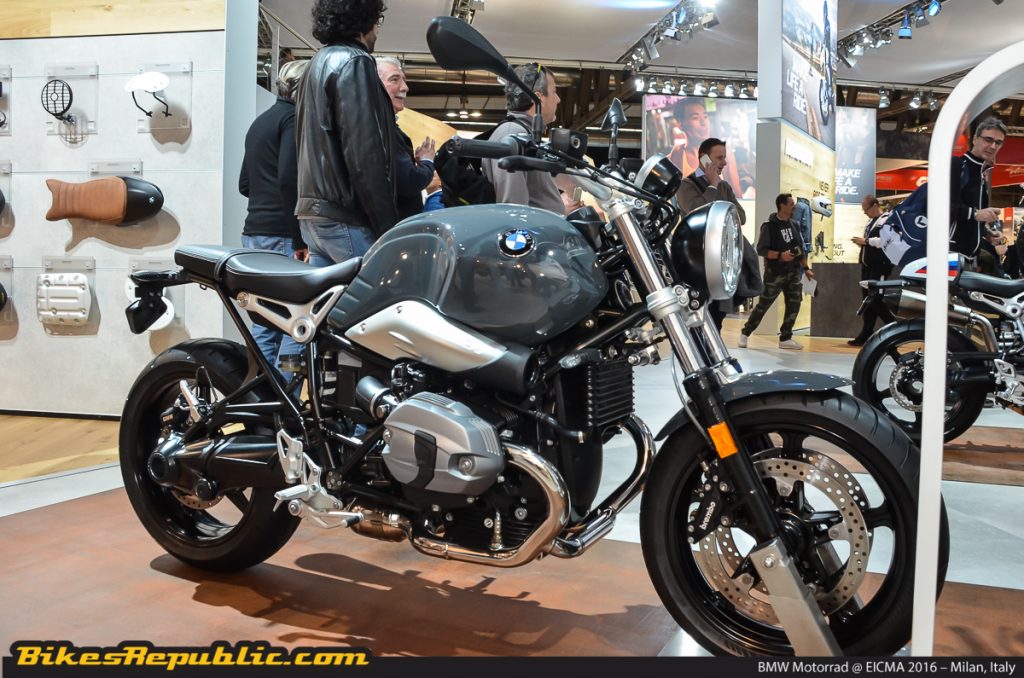 The R nine T Urban G/S, on the other hand, pays homage to the original R80 G/S model from yesteryear. Previewed as the BMW Lac Rose concept earlier this year, it shares the same chassis and 1,170cc boxer twin as its siblings.Its retro adventure styling and stance is supplemented with cast alloy wheels and a paint scheme mirroring the original R80 G/S'. ABS is a standard feature but traction control is a cost option for this 110hp and 221kg retro adventurer.
Other differences from the rest of its siblings can be seen in the Urban G/S' adoption of a steel fuel tank, a simpler single dial instrument display, traditional suspension that comes with retro-styled fork gaiters and a less expensive braking hardware setup.
There are still some nice touches all-round, primarily the forged aluminium bits like the fork bridges, handlebar and bar clamp. Overall, the visual effect of the R nine T Urban G/S really takes you back to the original R80 G/S and surely, retro hipsters worldwide with an appetite for adventure will love this machine.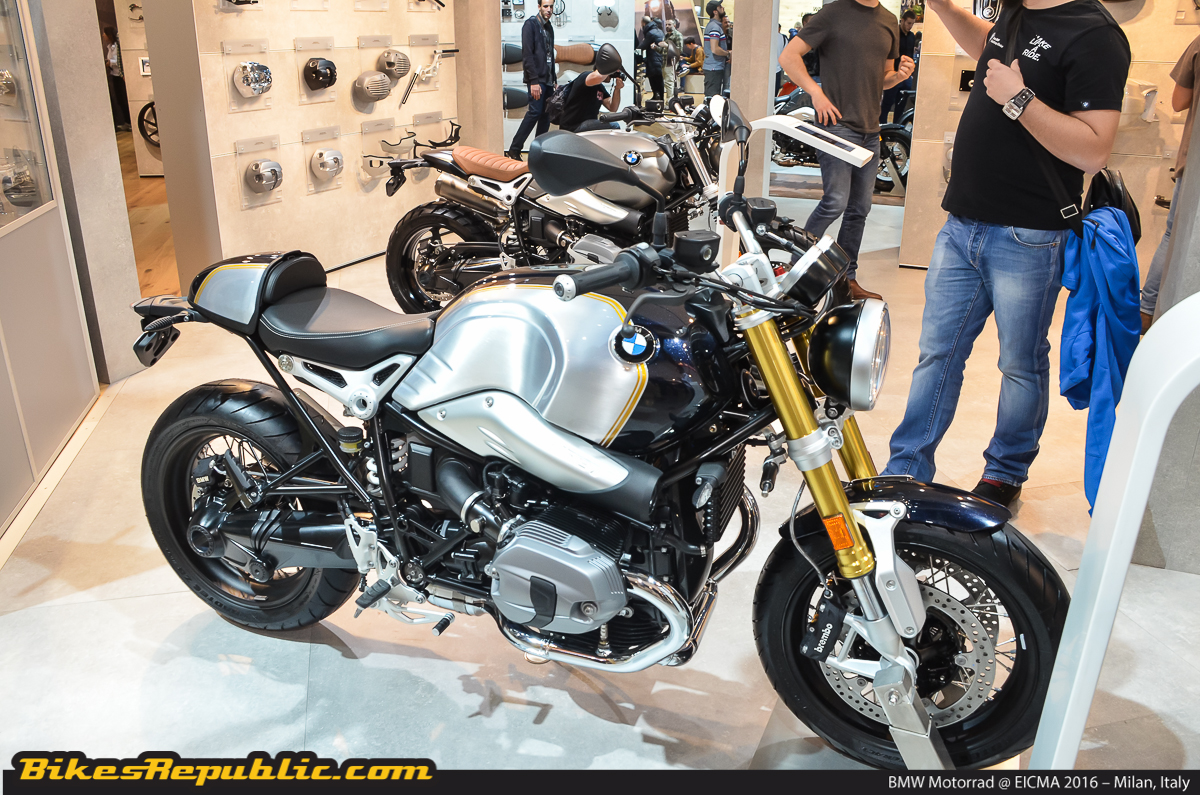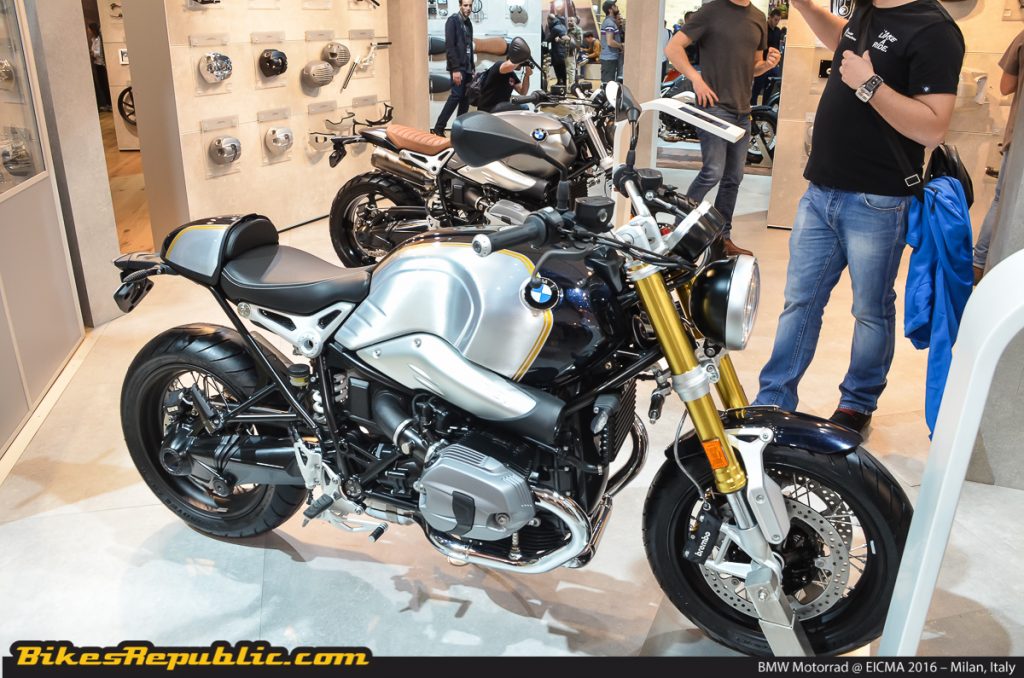 Besides these two, BMW also opted to unwrap a new flagship R nine T Roadster variant. Besides the new premium paint scheme, the Roadster benefits with adjustable front forks, its wheelbase stretched by 8mm, steering head angle reduced by 1.3 degree, not to mention the updated twin-dial retro-styled clocks.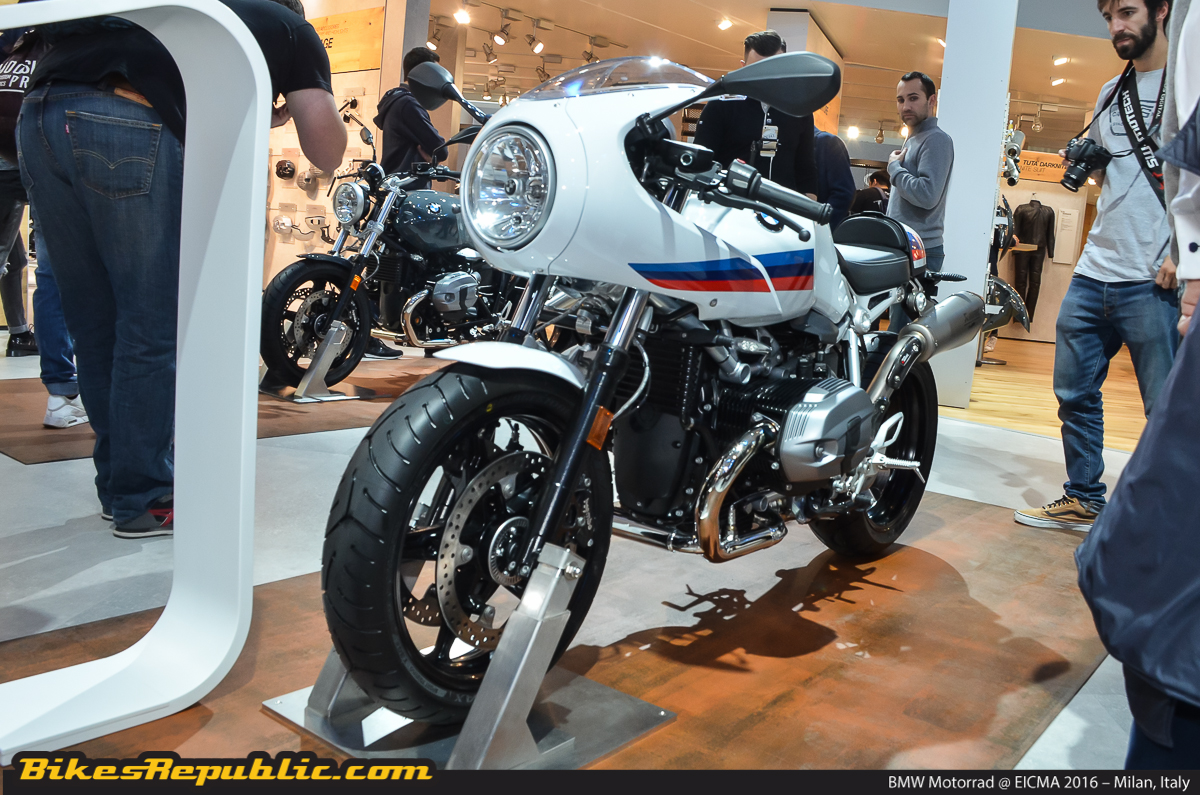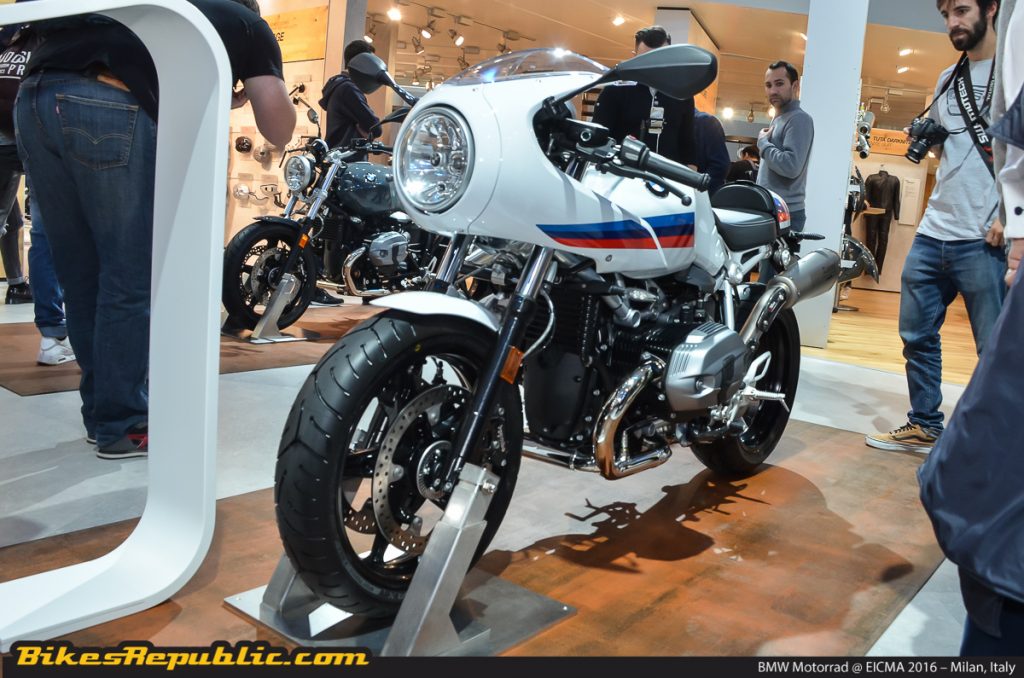 But amongst all, our favourite of the lot was definitely the BMW R nine T Racer. The café racer offshoot of the R nine T platform was unveiled last month during INTERMOT 2016 and you can read about it by clicking here.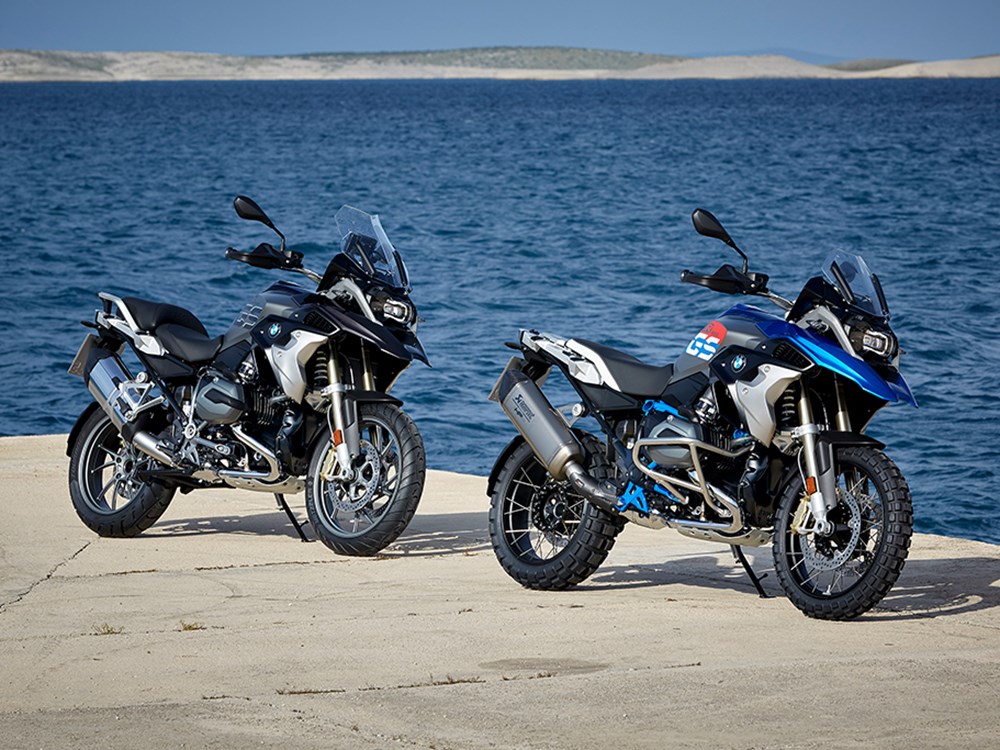 R1200 GS Exclusive & Rallye
The venerable R1200 GS gets a host of revisions for 2017 and comes in two new forms – Exclusive and Rallye. Starting with the Exclusive, it sees the GS taking on a more road-focused approach with a stylish new paint scheme to boot.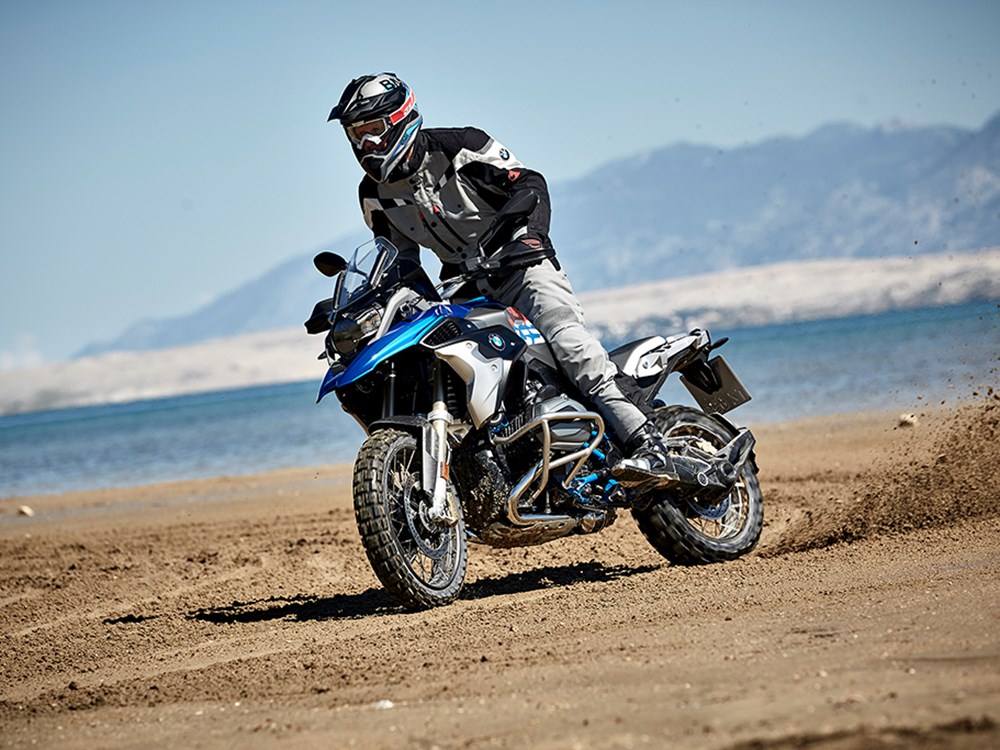 The Rallye is the exact opposite, sitting as a good cross between the standard GS and the GS Adventure. Notable bits include cross-spoke laced rims plus the option to spec knobby off-road tyres, as well as luggage bridge and passenger footrests deletion, as well as the option for upgraded suspension.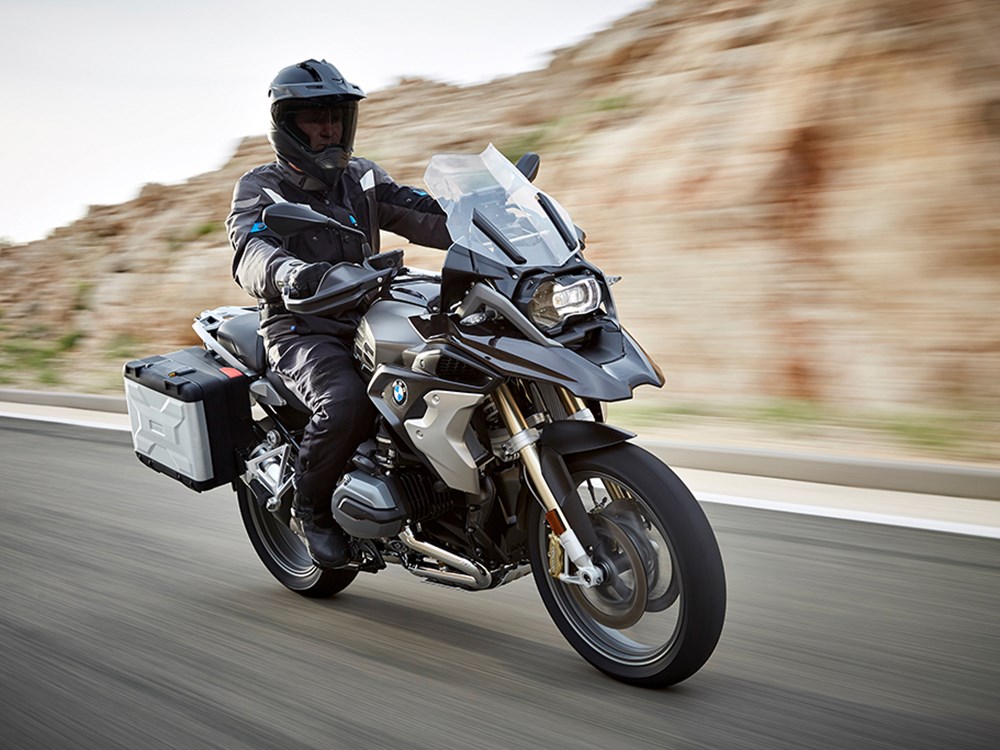 Both variants feature specific colour and paint schemes to suit their respective on- and off-road moods. With the Rallye though, there are several nich touches to supplement that such as the Rallye seat, sports windshield, radiator and frame guard, and wider enduro footrests.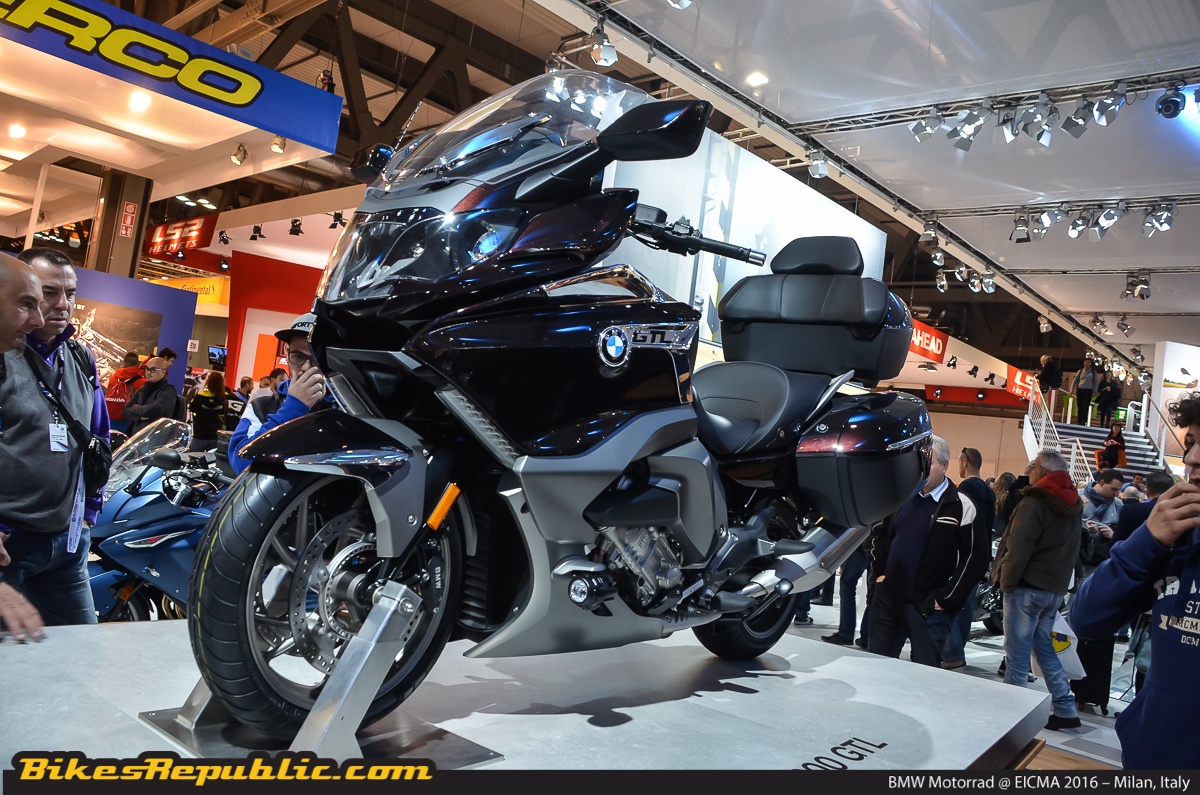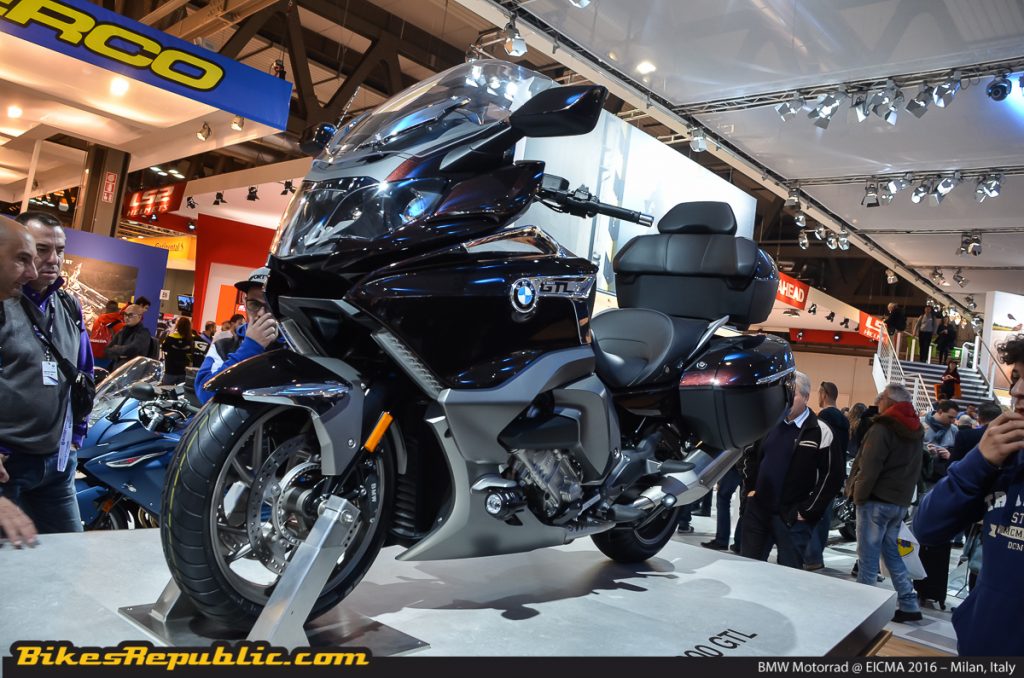 K1600 GTL & K1600 B Bagger
Also revised slightly for 2017 is the BMW K1600 GTL luxury touring machine. It has undergone a slight nip and tuck to offer improved weather protection and the top case is now a standard feature, as is the Dynamic ESA semi-active suzzies.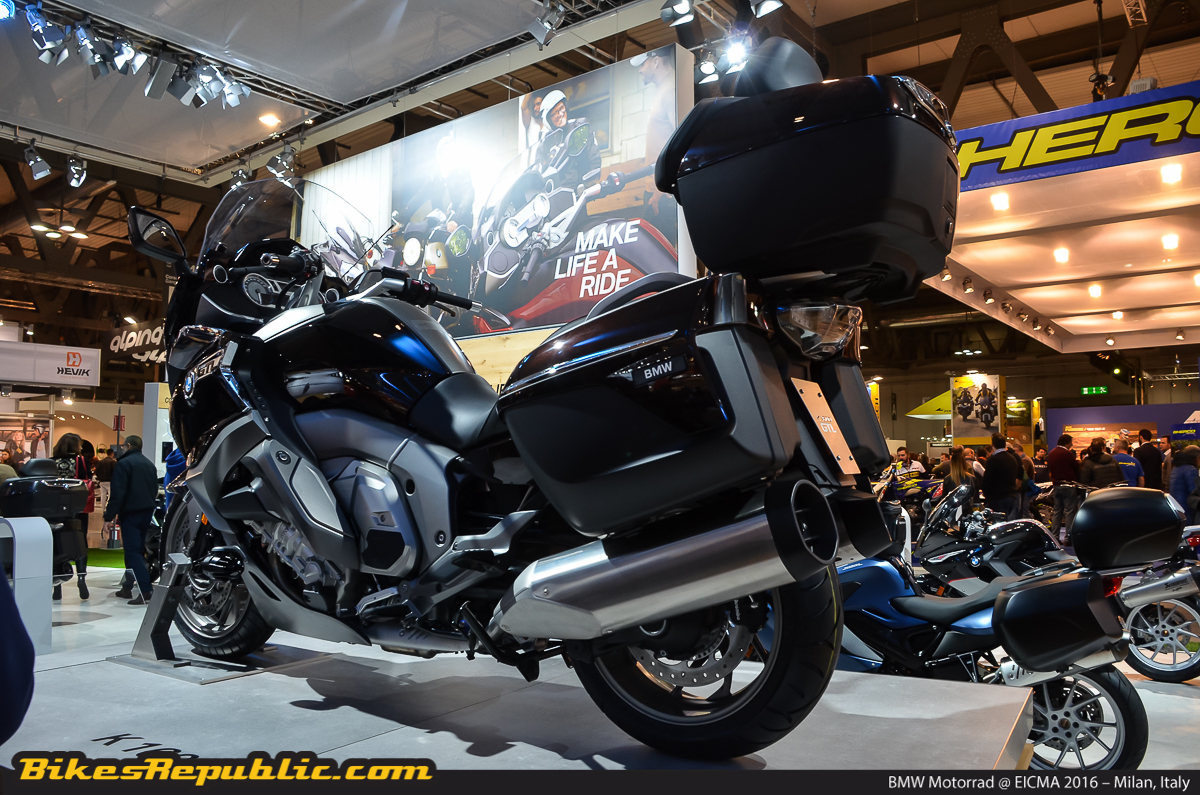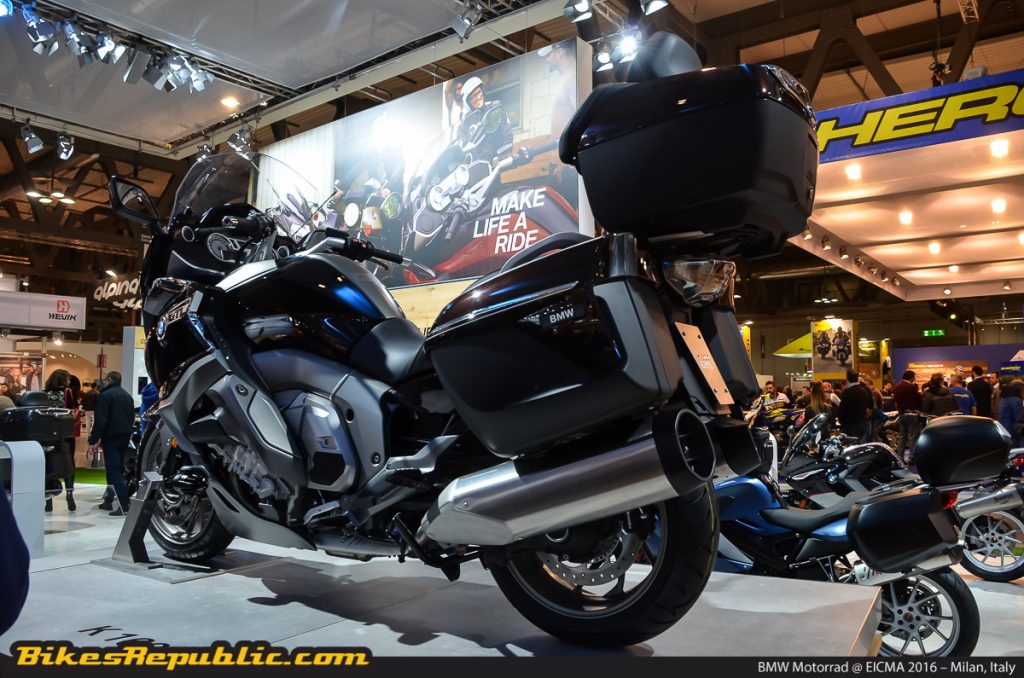 This is still the massive in-line six-cylinder-powered super-tourer we all know and love, now with all the right improvements in the right places to make this 350kg machine better than ever.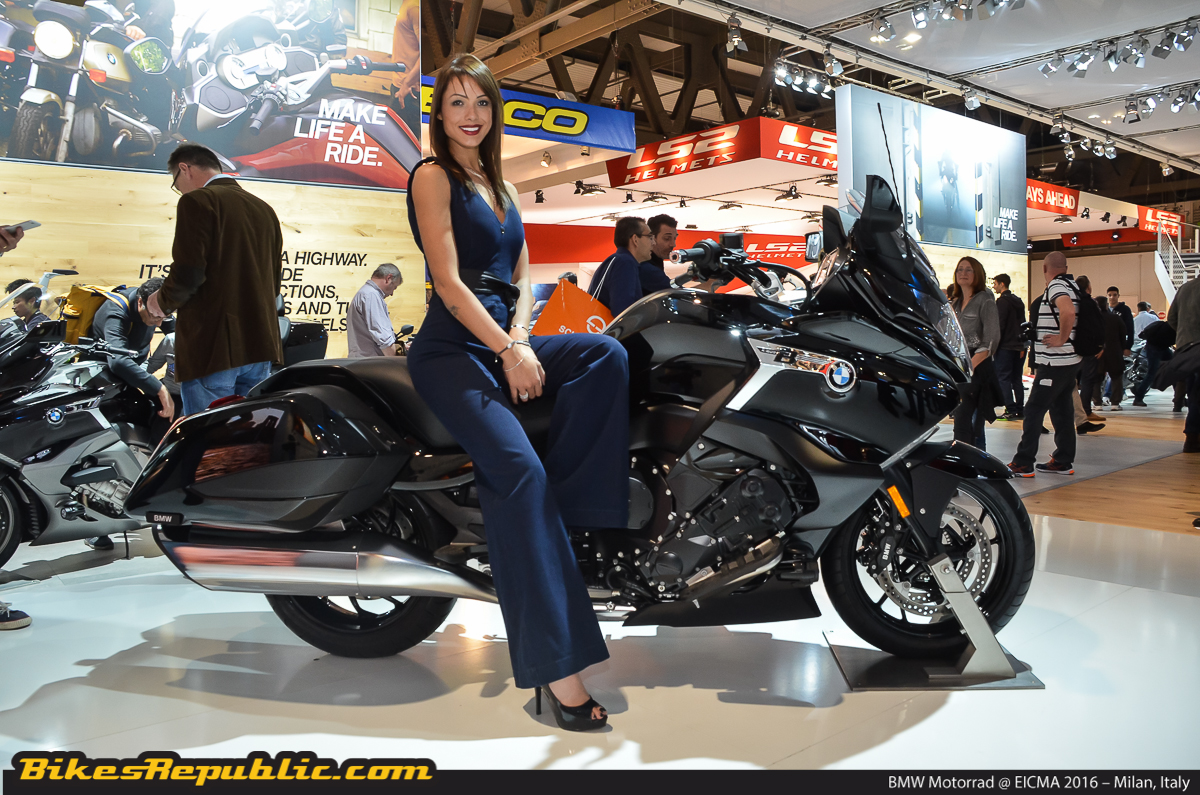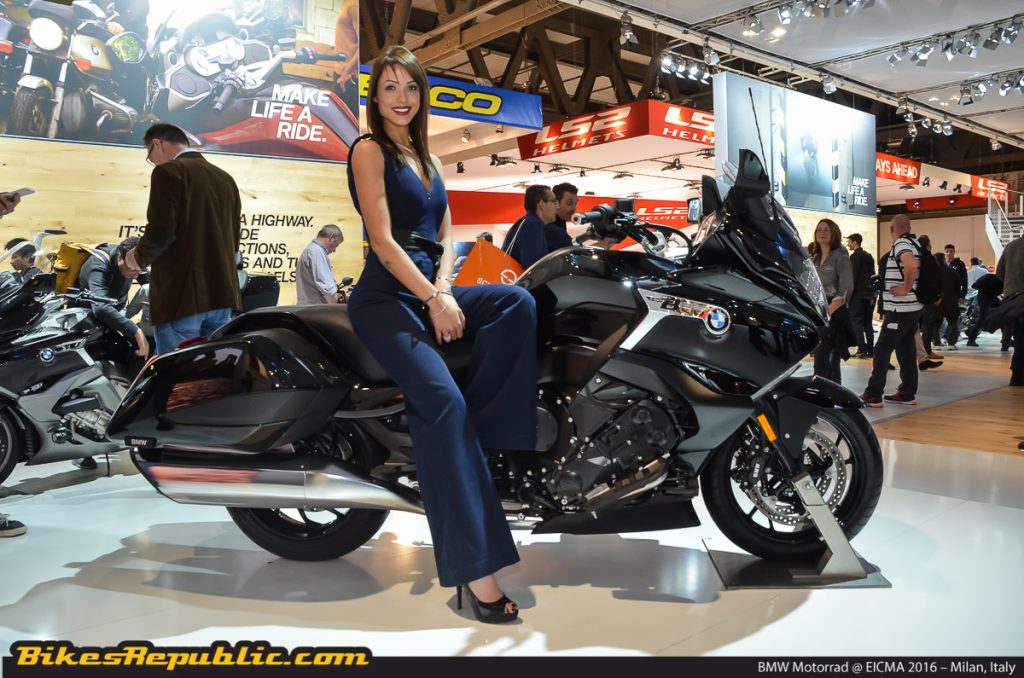 But if you wanted a different take that's more 'Americana' per say, then you'd want the K1600B Bagger. Launched not too long ago, the bagger offshoot of the K1600 does look sleek in the flesh. Click here to know more about this German-engineered slice of Americana.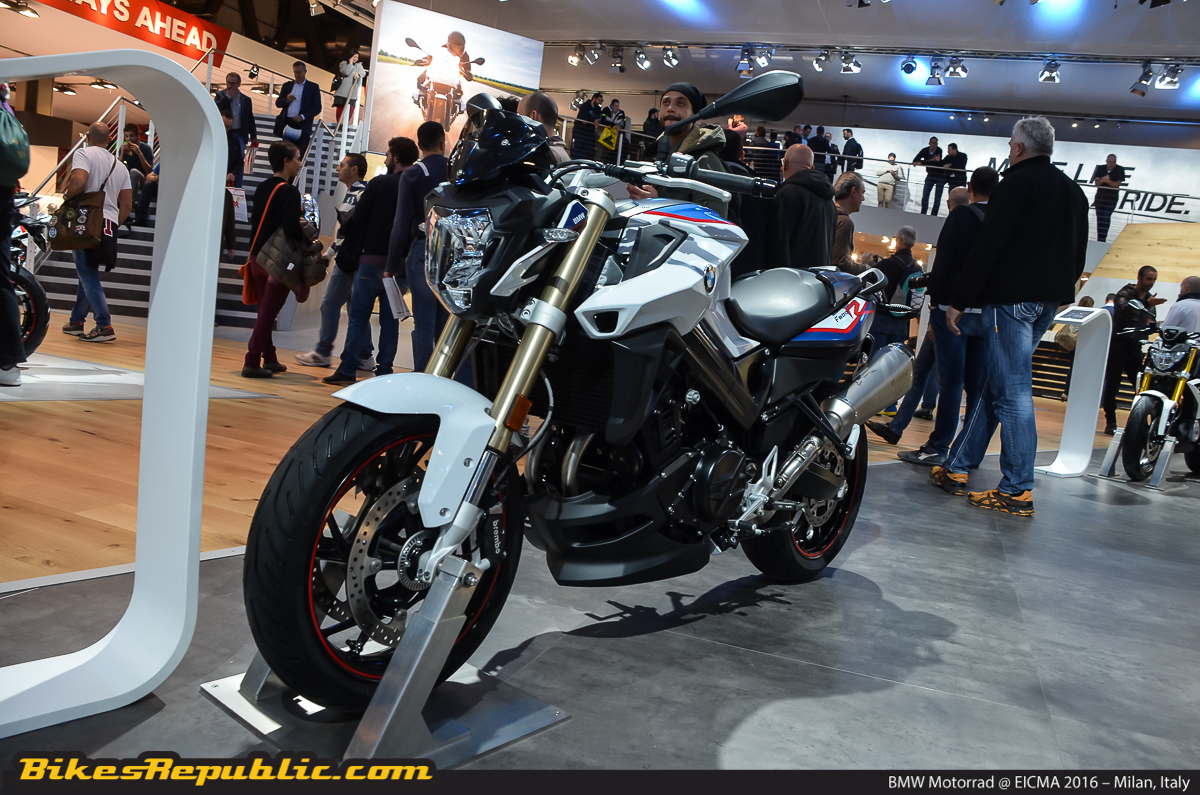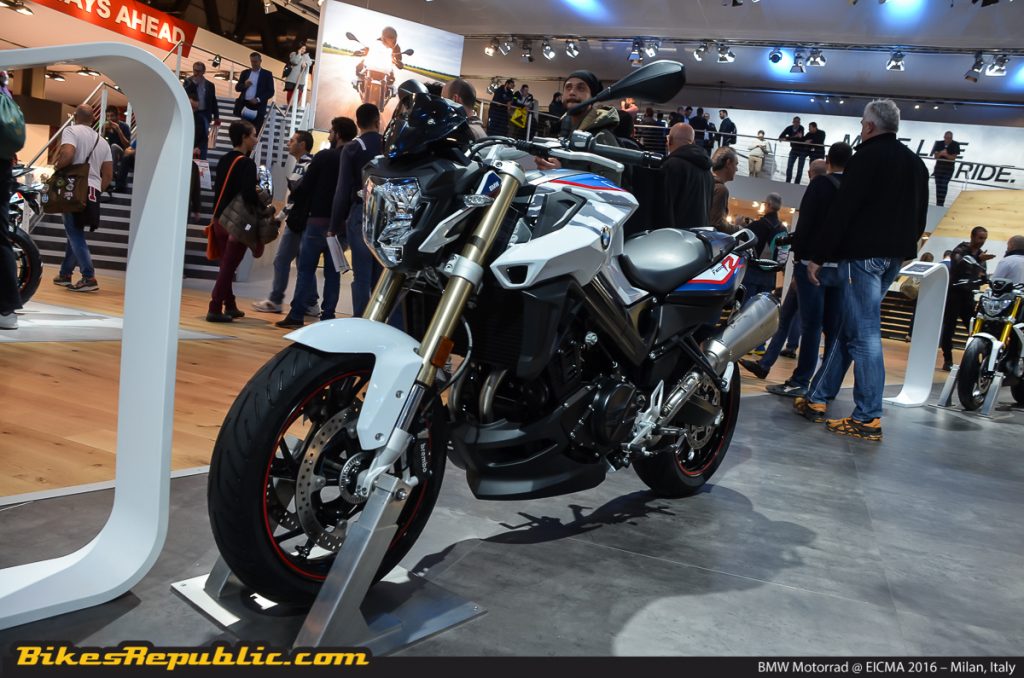 F800R
BMW's venerable F800R streetfighter also gets some mild revisions for 2017. The 90hp 800cc parallel-twin now benefits with ride-by-wire throttle and selectable riding modes as standard – Road and Rain. An optional Dynamic mode is available for those wanting a sportier edge.
There's also options for taller handlebars and lower seat height, as well as an optional 'Design' wheels that feature a Motorsport paintjob with red pinstriping on the rim. Another tasty option is the official BMW Akrapovic HP end can to sweeten the sound of things.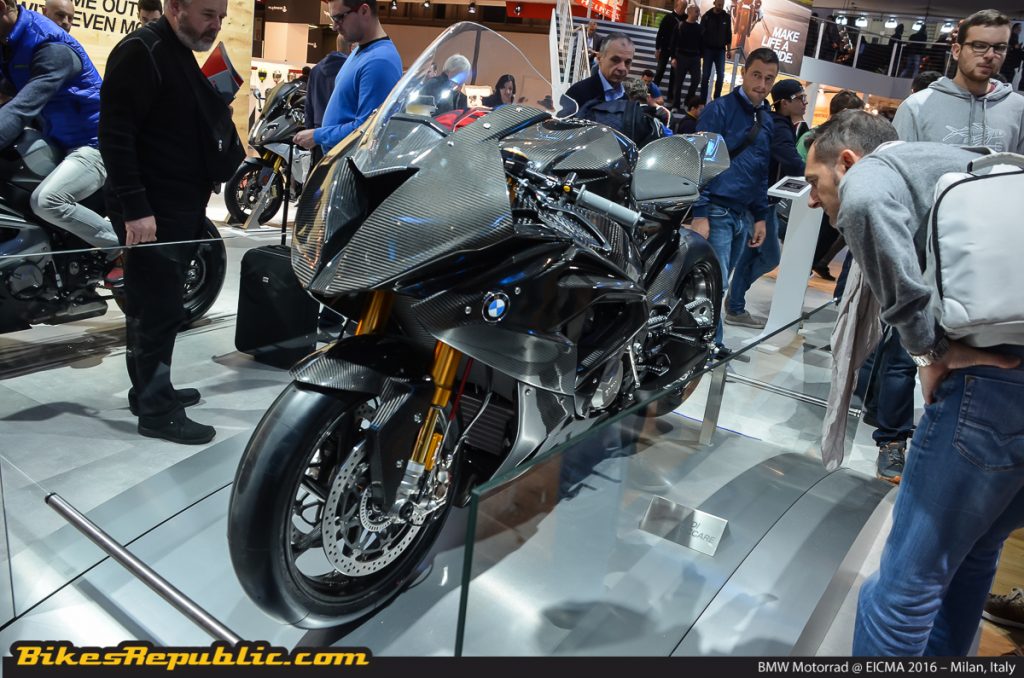 HP4 Race Prototype
While rivals Ducati have gone on to make its carbon-framed 1299 Panigale Superleggera as a limited run special, BMW opted to answer with its HP4 Race Prototype instead.
Like the rivalling Ducati, the HP4 Race Prototype features a carbon fibre frame, but it stands as more of a proof of concept if anything. For us, it seems BMW Motorrad has essentially begun the carbon fibre arms race for superbikes.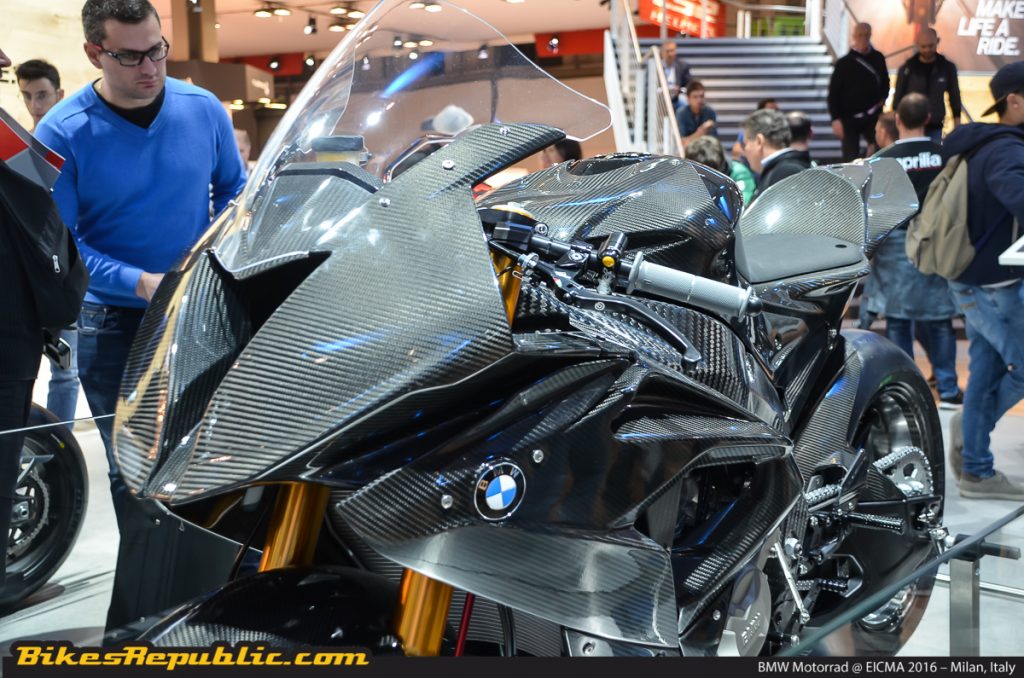 The concept came primed with WSBK-spec Öhlins suspension, Brembo brakes and an engine mirroring closely to WSBK race specification. BMW confirmed that the final version of the HP4 Race prototype will be offered as an exclusive limited series machine when it arrives in the second half of 2017.
BMW Motorrad @ EICMA 2016