Thai rider Somkiat Chantra wins Race 2 in Round3 of the Shell Advance Asia Talent Cup 2016.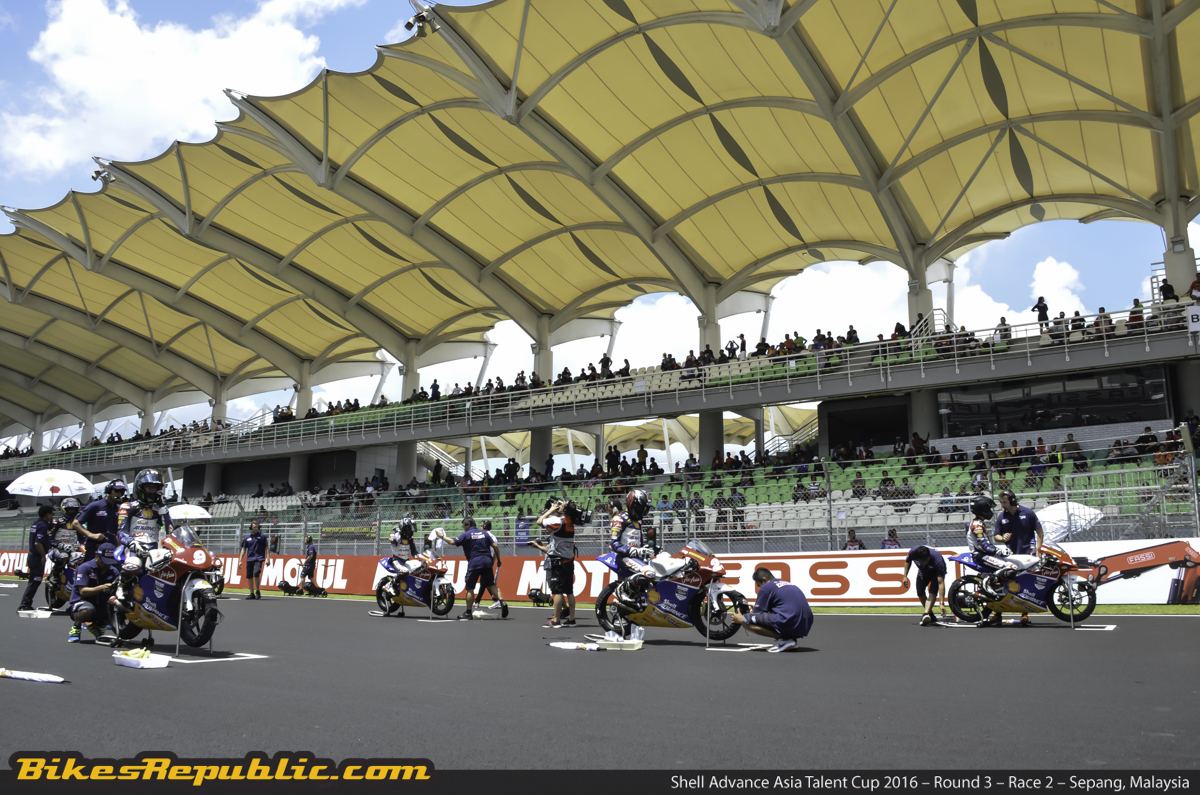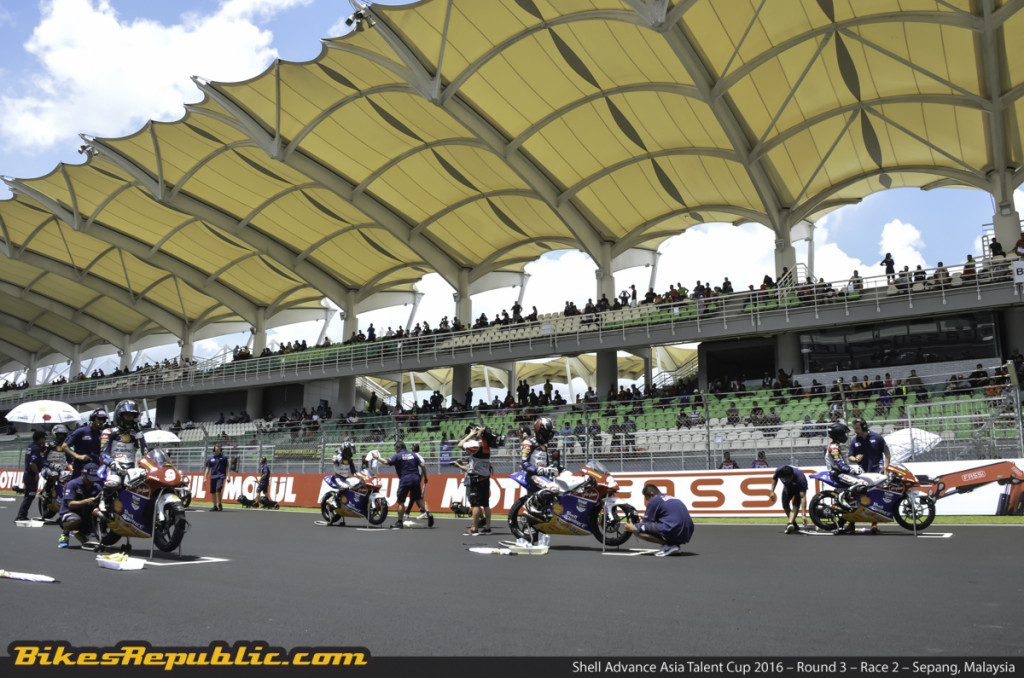 Once again, Asia's fastest young riders lined up the grid in Sepang, Malaysia for the second this weekend for Race 2 in Round 3 of the Shell Advance Asia Talent Cup Moto3 series.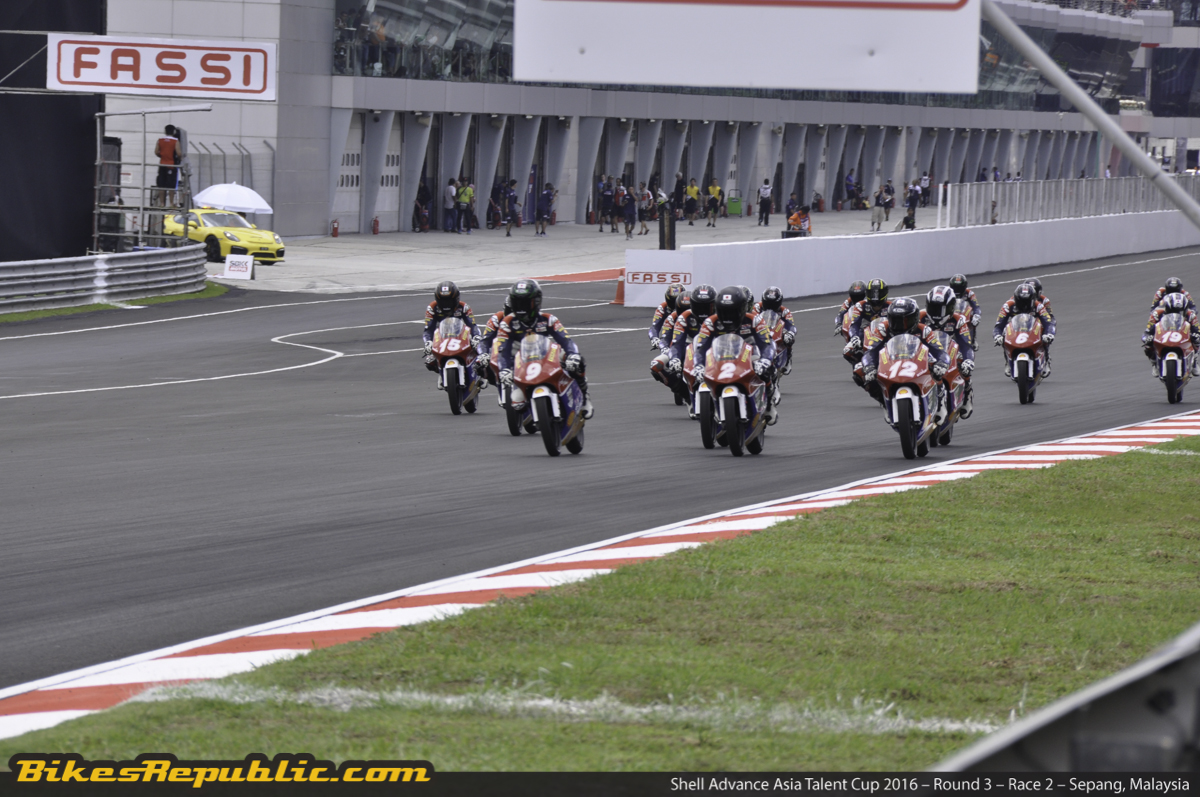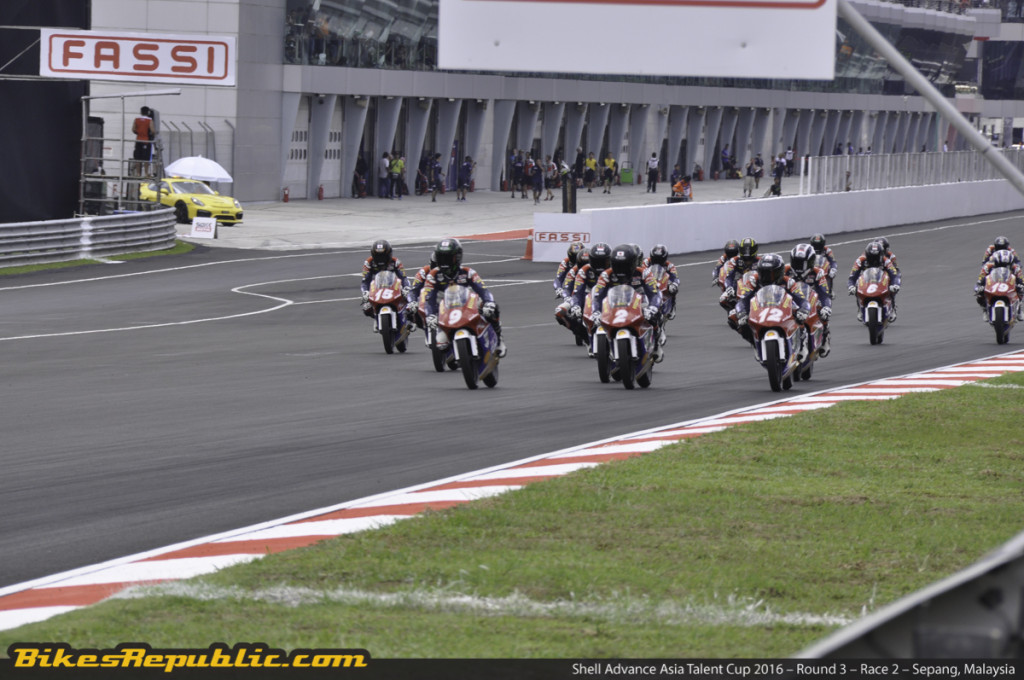 Like yesterday, it was the grid's front runners that ruled most parts of the 13-lap race, with yet another multi-bike battle for the lead. The race lead kept changing between Thai rider Somkiat Chantra, Indonesians Gerry Salim and Andi Izdihar, as well as the Japanese brigade of Ai Ogura, Kazuki Masaki and Ryusei Yamanaka.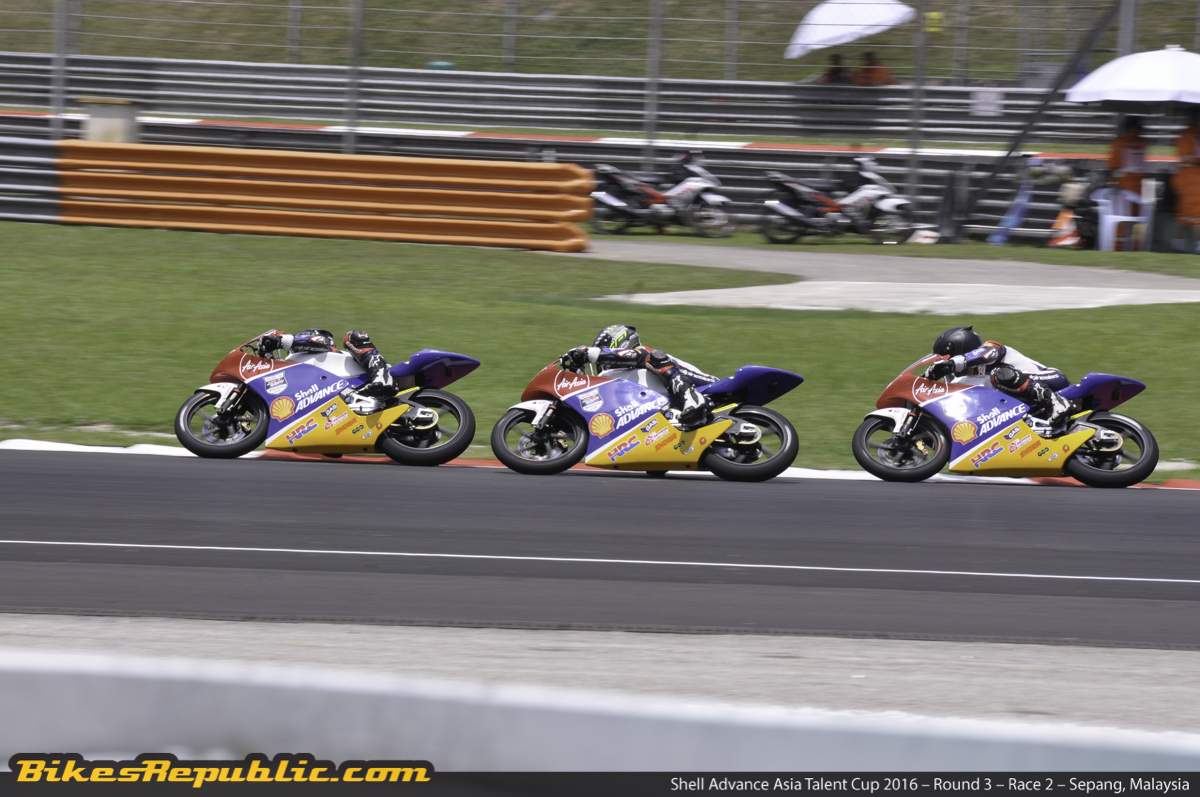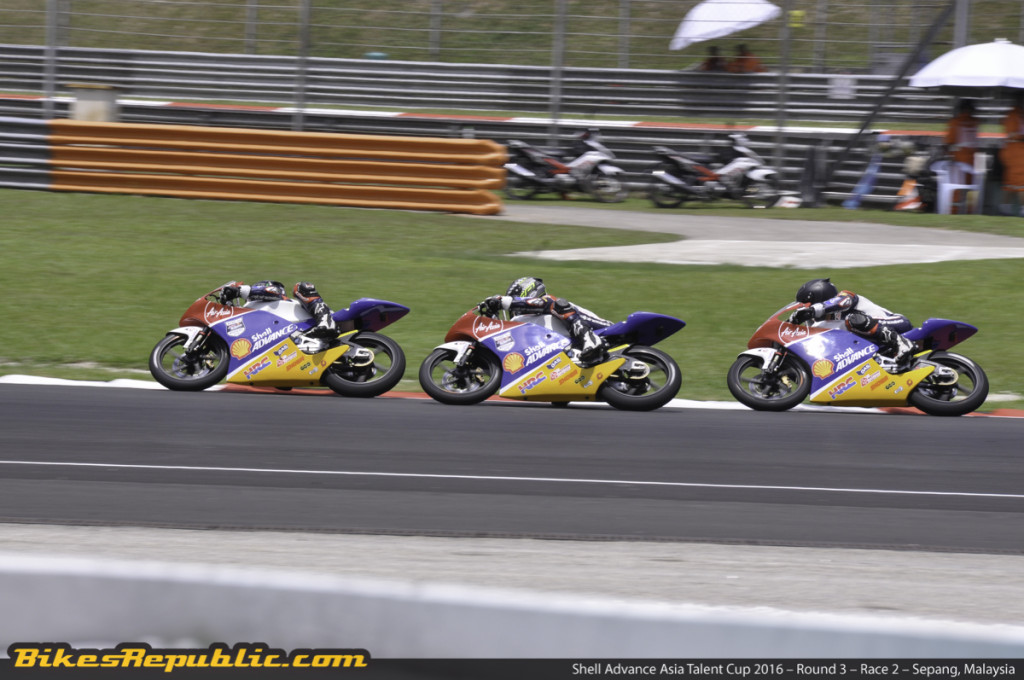 Whilst a few riders further down the order fell, some of the front runners also suffered the same fate, most notable being a collision between Ogura and Masaki leading into Turn 4. Whilst Ogura called it quits, Masaki was determined to continue to grab some points and settled for 12th place as the chequered flag waved.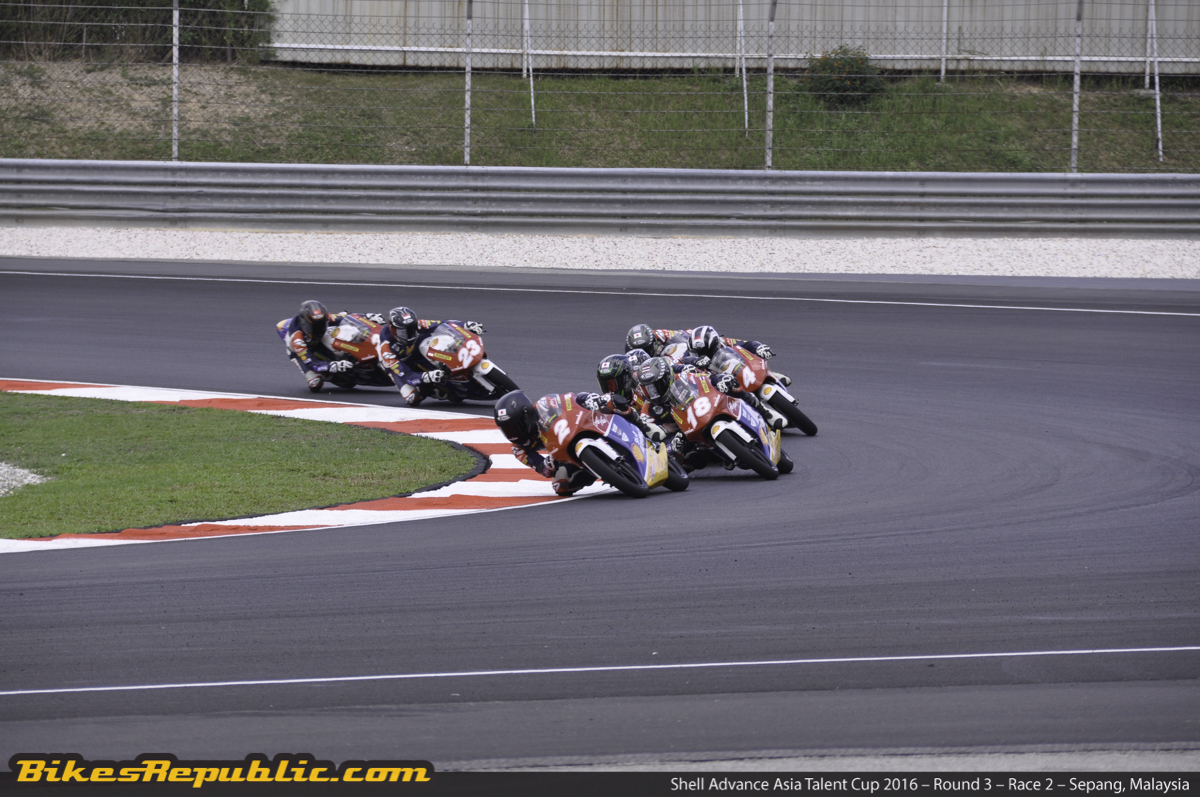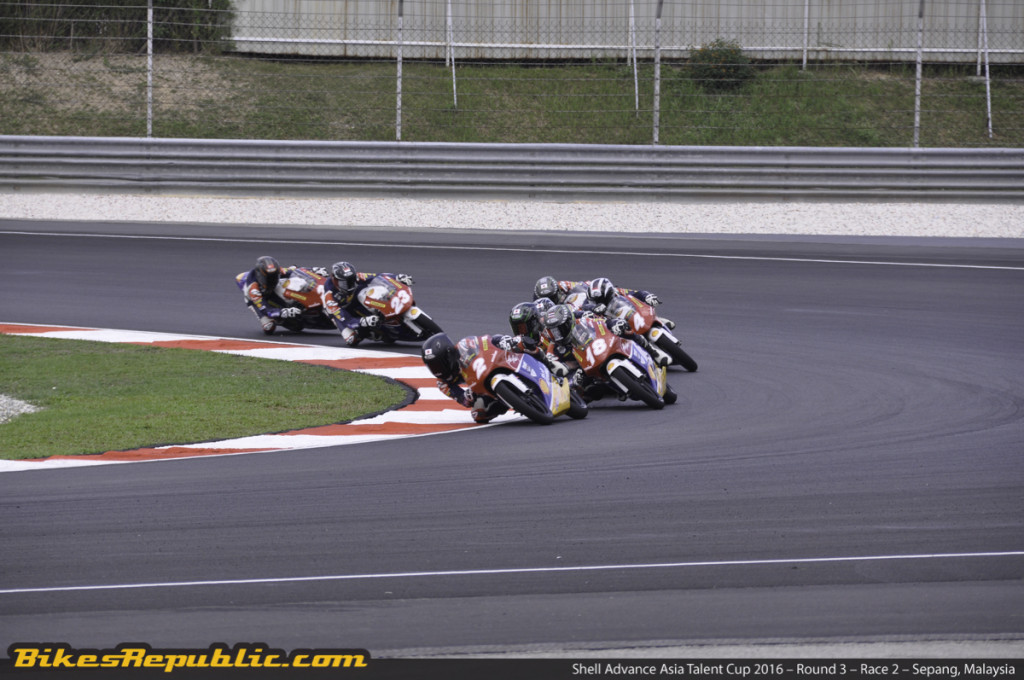 This gave room for the other front-runners to battle it out once more, with ASEAN riders Izdihar, Salim and Chantra facing off against Yamanaka. Drama came in the final few laps, culminating with Gerry Salim's low-side crash out of Turn 15 on the last lap.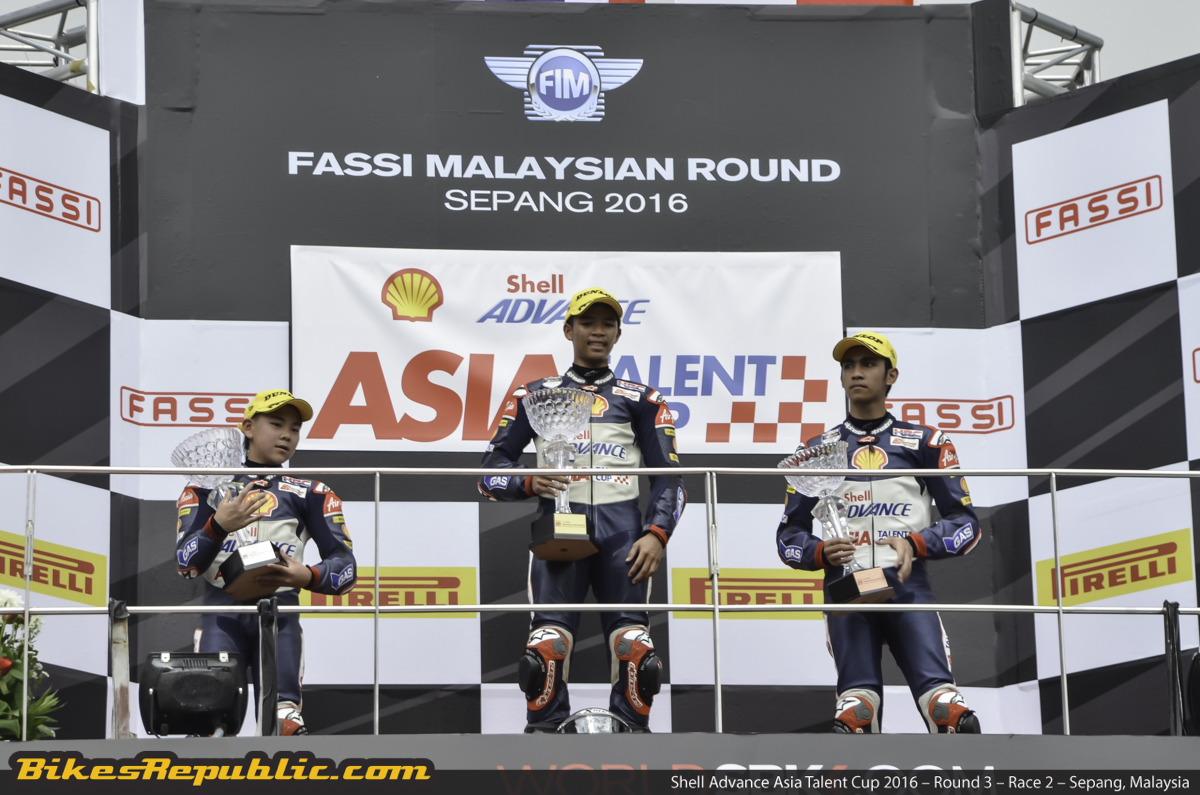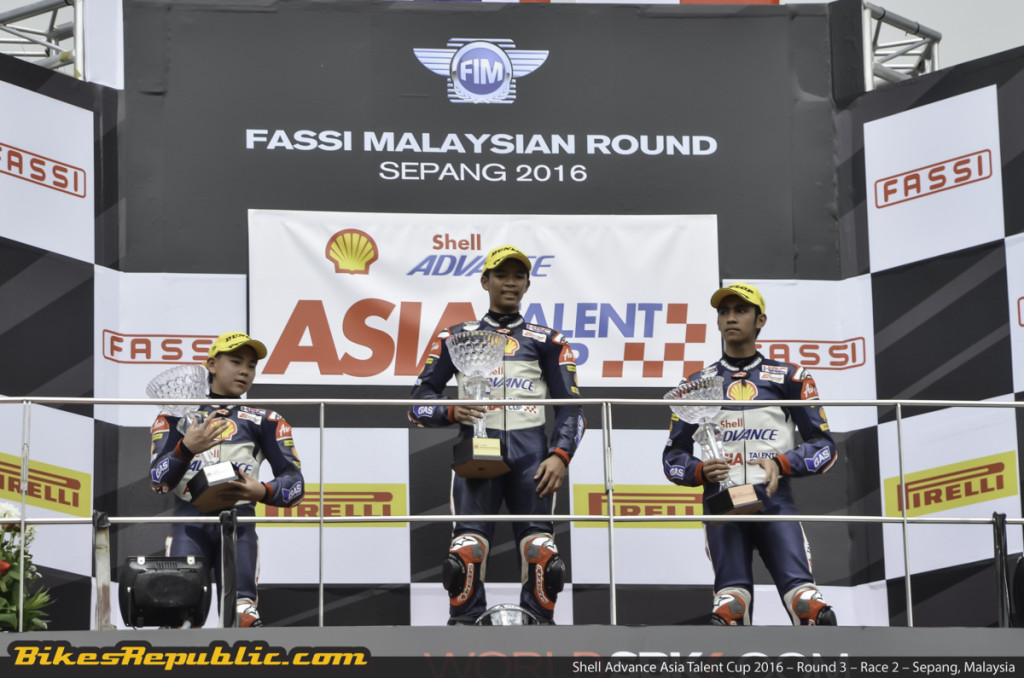 Winning the final dash to the finish line was Somkiat Chantra, whilst Ryusei Yamanaka came in second by just a whisker ahead of Andi Izdihar in third.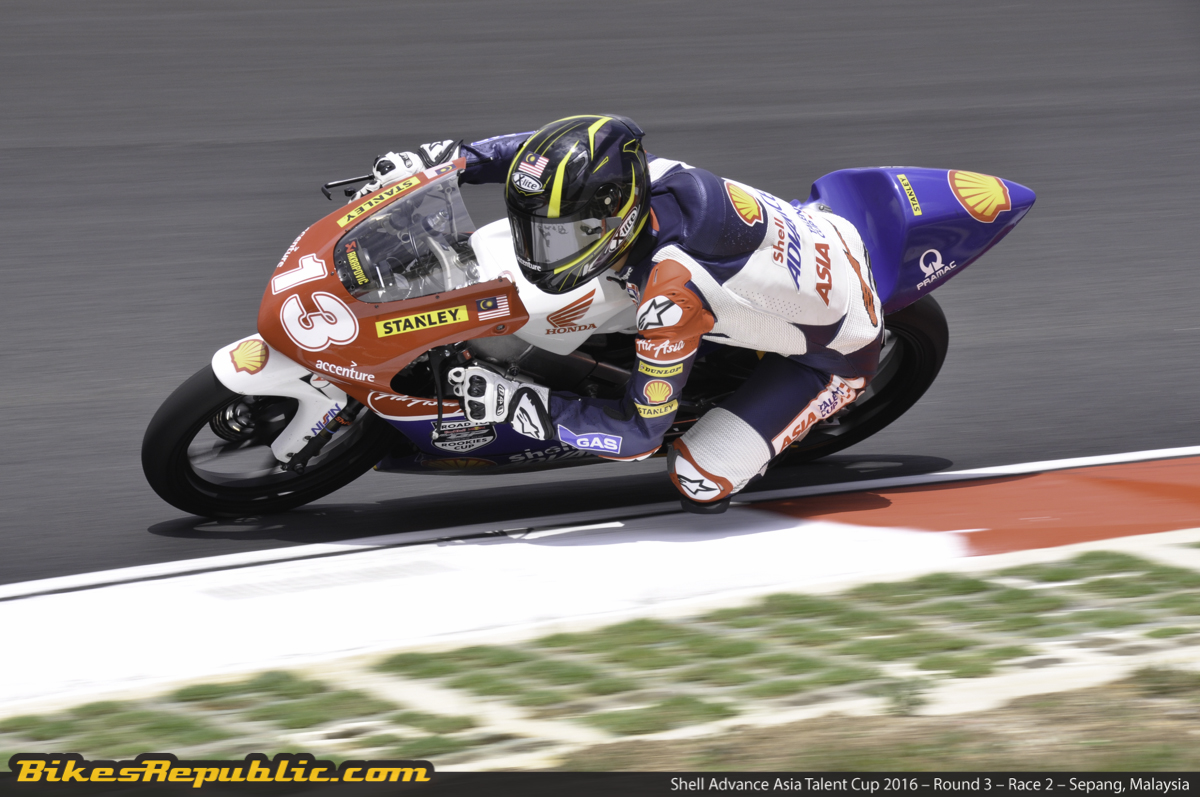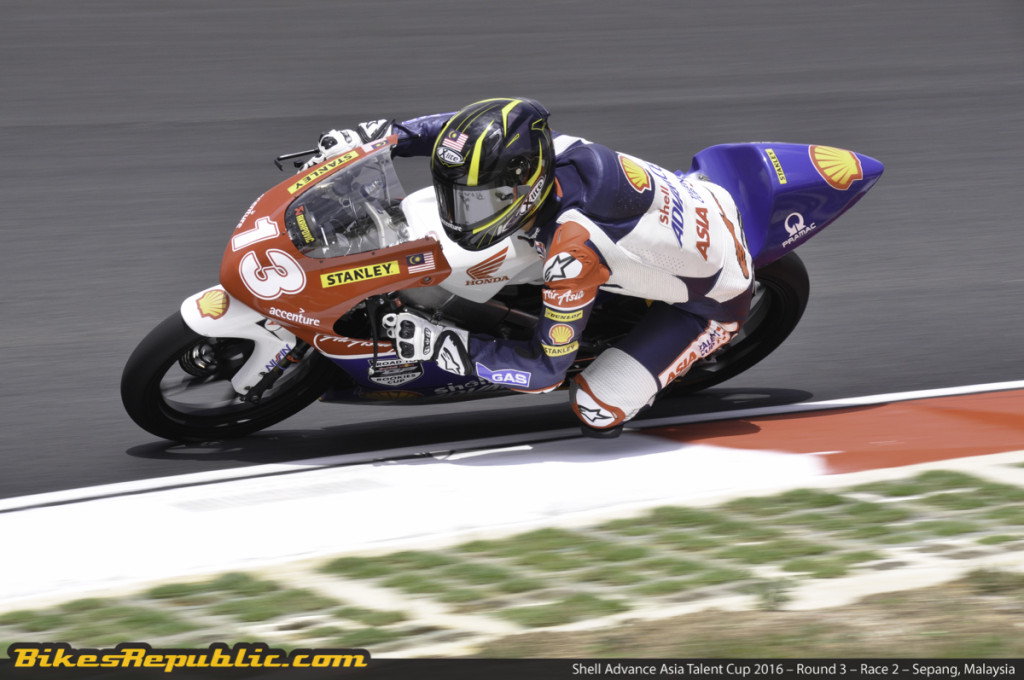 The news gets even better for the two Malaysian riders as Ahmad Idham Khairuddin scored his career best finish in sixth, followed by rookie Izam Ikmal who finished 10th and recorded his first top ten finish in the series too.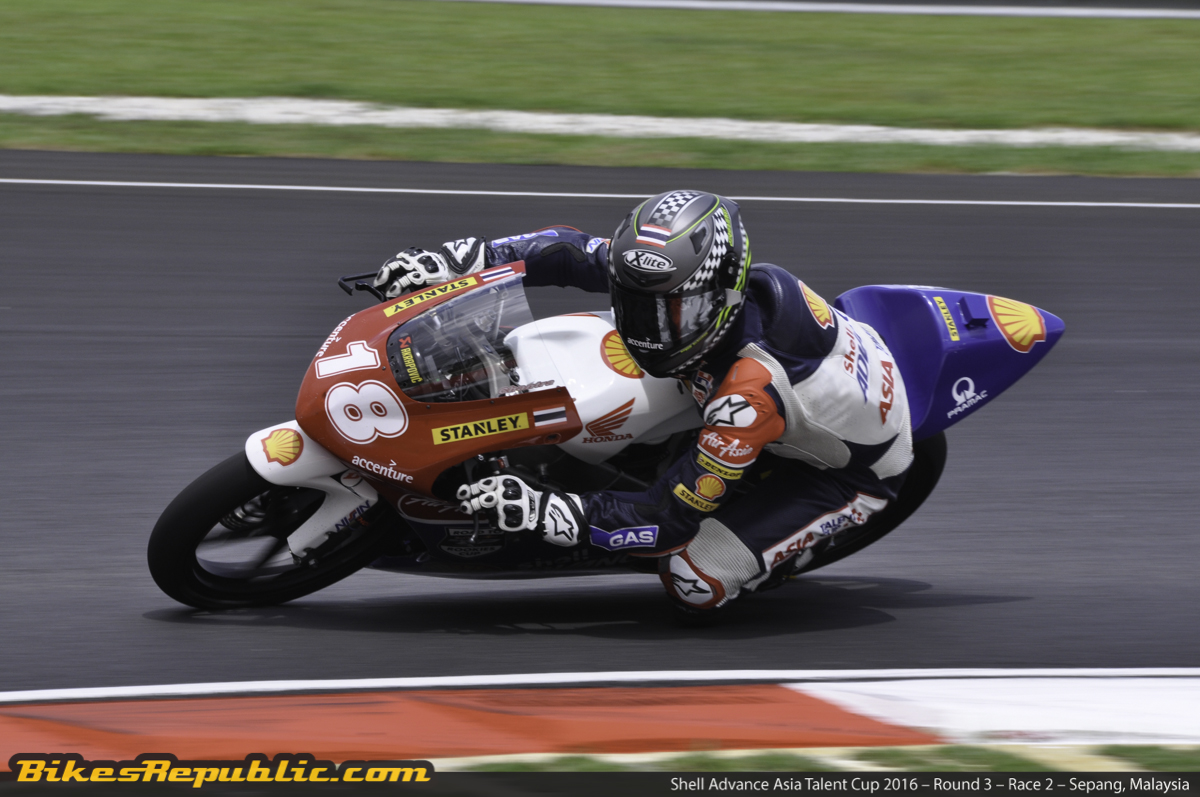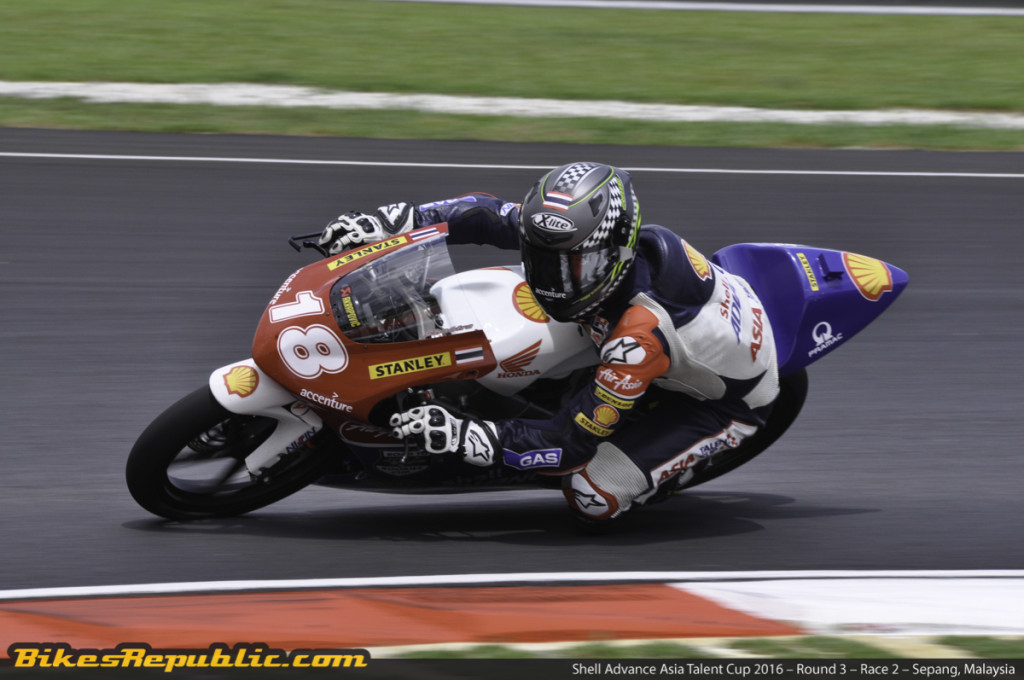 With his win today and fourth place finish in Race 1 yesterday, Somkiat Chantra now leads the championship standings with 106 points. Yamanaka ranks second with 100 points, followed by Andi Izdihar in third with 93 points. Former leader Gerry Salim drops down to fourth with his total of 87 points.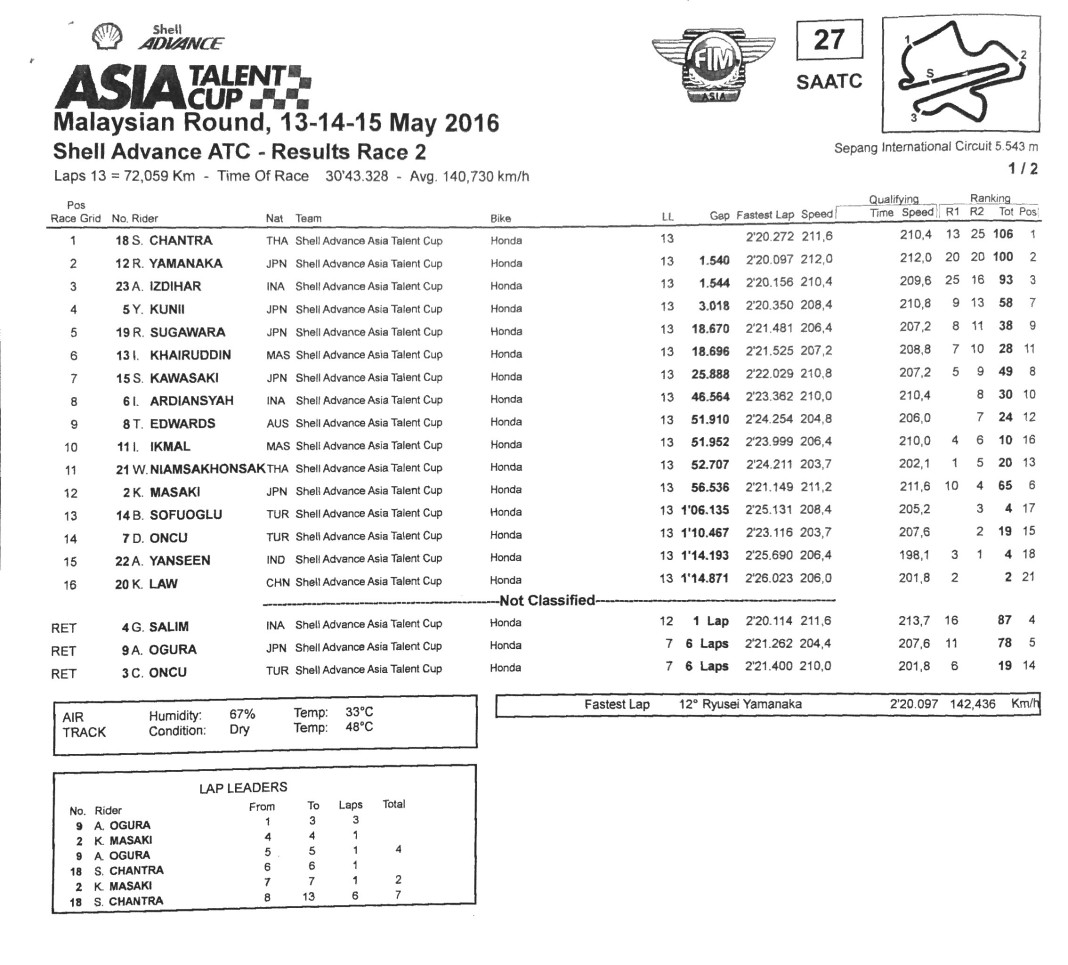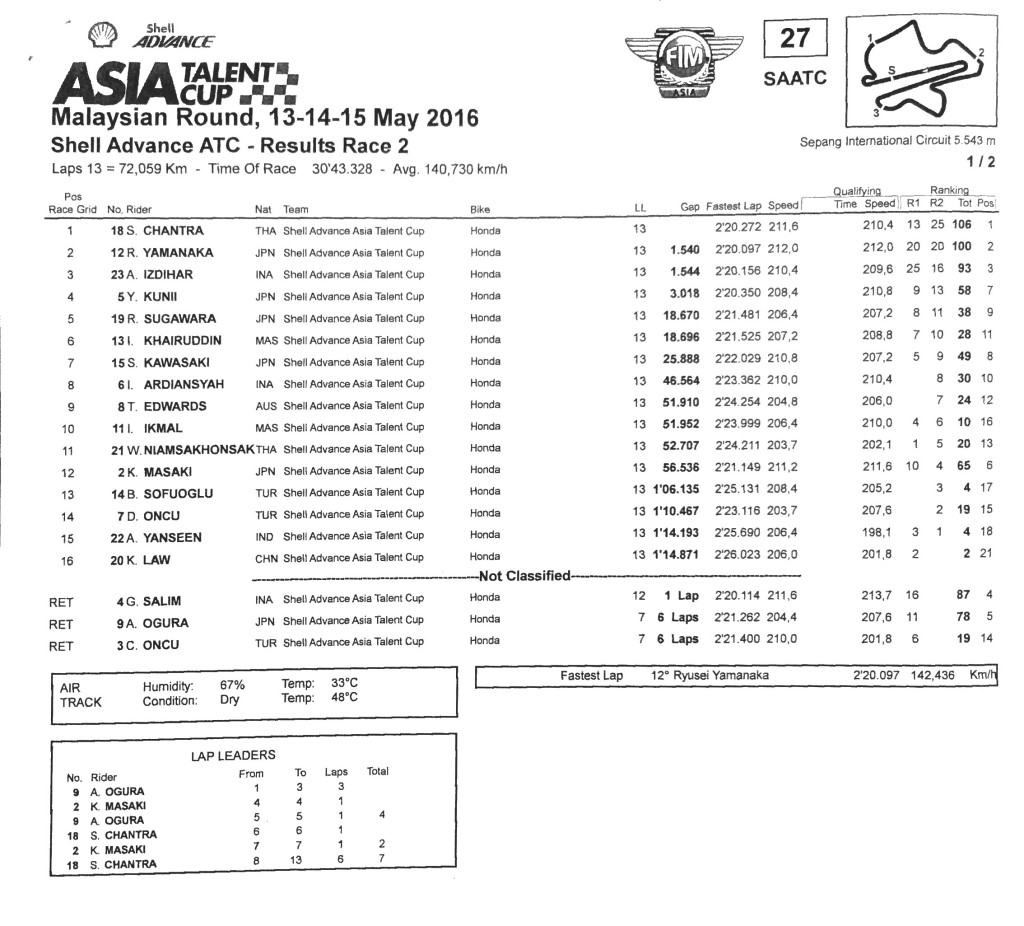 As the weekend ends in Sepang, the Shell Advance Asia Talent Cup 2016 season will go on yet another hiatus until it resumes for Round 4 in China in September.
Shell Advance Asia Talent Cup 2016 – Round 3 – Race 2 – Sepang, Malaysia