Renowned local lady adventure rider Anita Yusof becomes new GIVI Brand Ambassador.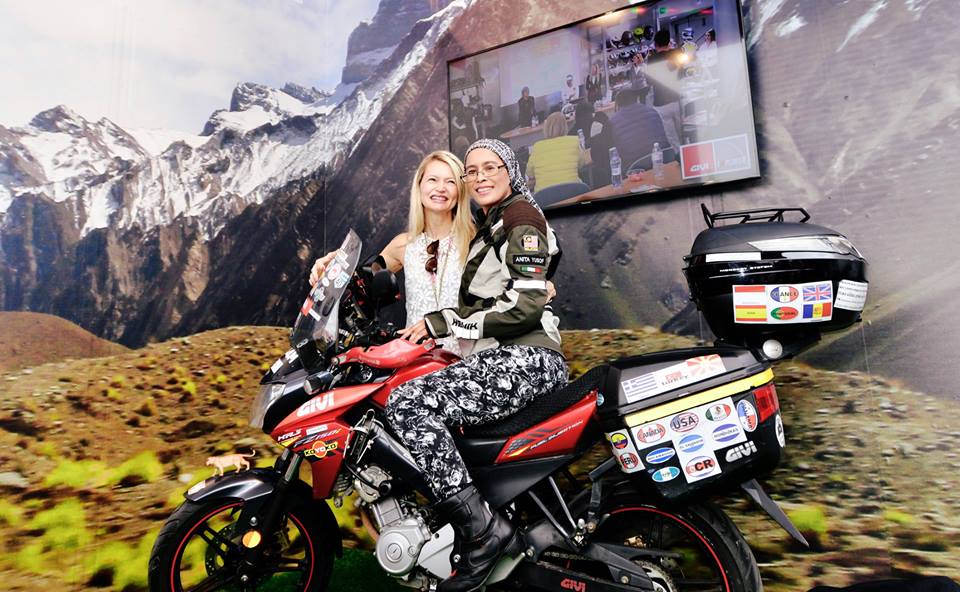 Leading motorcycle accessories brand GIVI has appointed renowned local lady adventure rider Anita Yusof as its new brand ambassador. The announcement was officially made last weekend in the GIVI booth during the 2016 Shell Malaysian MotoGP race weekend.
Anita's appointment as the new GIVI Brand Ambassador was officially marked with a signing ceremony with Hendrika Visenzi, GIVI's vice president of sales and marketing director. Also present here was special guest GIVI LCR MotoGP team principal Lucio Cecchinello.
Upon her appointment, Anita said, "I am truly honoured to be chosen as an ambassador as I believe that bikers need quality and confidence in their rides and GIVI provides more than that".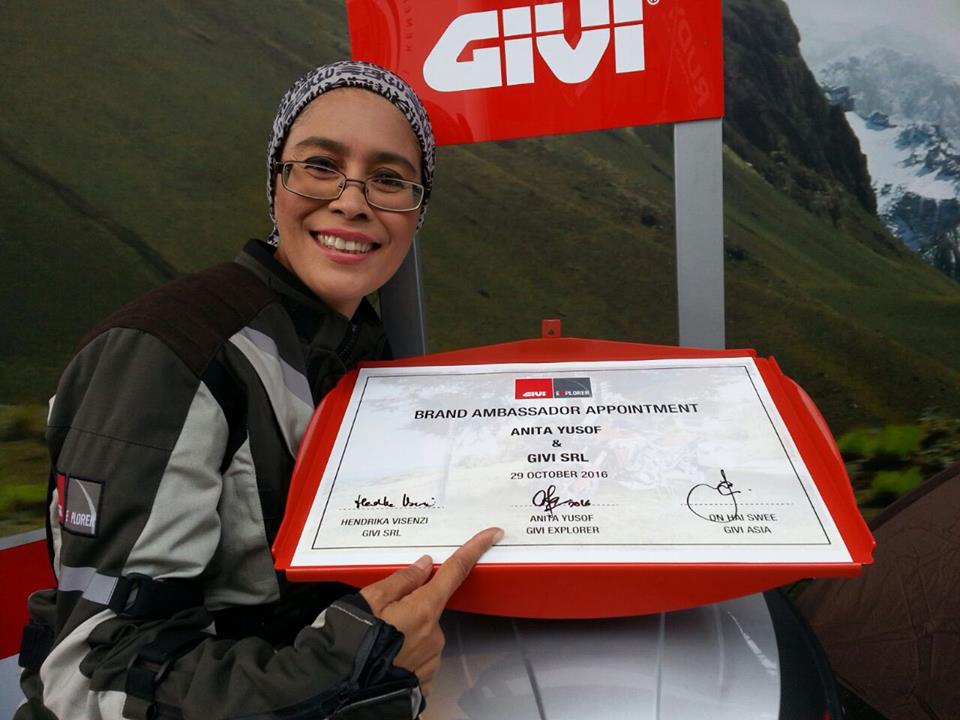 Earlier this year, the Ipoh-based lecturer completed her 'Global Dream Ride 2016' solo round-the-world ride on a Yamaha FZ150i. The iron adventure lady was supported by the leading Italian motorcycle accessories brand for said ride plus a majority of her past overseas rides as well.
GIVI's overseas operational director Joseph Perucca added that selecting Anita was only "natural progression" for the brand. He continued by saying, "Anita Yusof best embodies the value and brand personality of GIVI. She has direct experience in using GIVI products and bringing valuable testimonials and feedbacks to our company."
Now Anita Yusof is a household name within the circle of overlanders and adventure riders. She has travelled to more than 89 countries and still counting. She is also believed to be the first Muslim woman to have completed a solo motorcycle ride around the world.