Ducati has announced a limited edition 2023 Monster 30th Anniversario, marking an exceptional milestone for the renowned Bologna brand, paying tribute to the original Monster that changed the course of Ducati's history back in 1993.
the limited run Monster is to pay homage to the model iconic introduction back in 1993. 
the 30th Anniversario is fitted with Ohlins suspension and Termignoni full-system exhaust.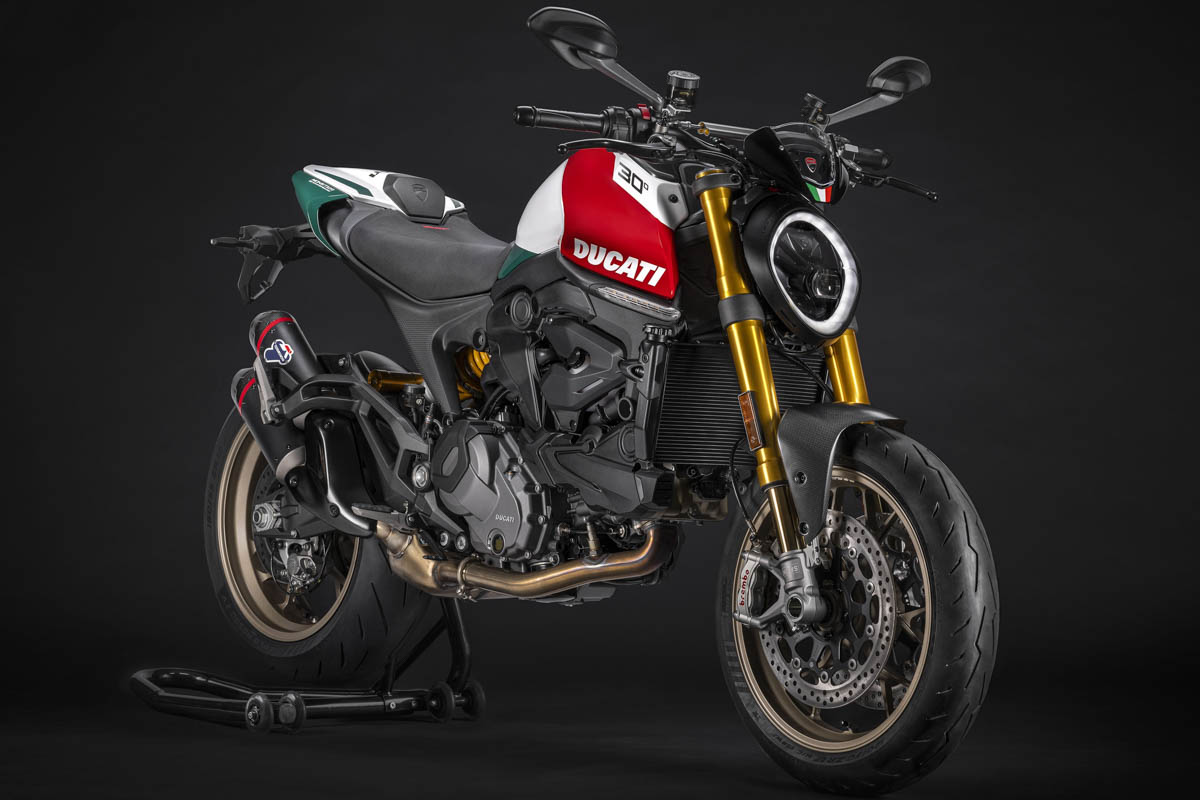 With the first Monster's groundbreaking debut, Ducati showcased its ingenuity by fitting a slightly aged L-twin t-valve engine into a fresh frame, accompanied by flat bars, creating a one-of-a-kind machine. 
The gamble paid off, captivating the hearts of enthusiasts and winning accolades from the press. Now, three decades later, the 30th Anniversario emerges as a collectors' dream, preserving the bike's iconic DNA and exhilarating character while offering enthusiasts a limited opportunity to own a piece of motorcycling history.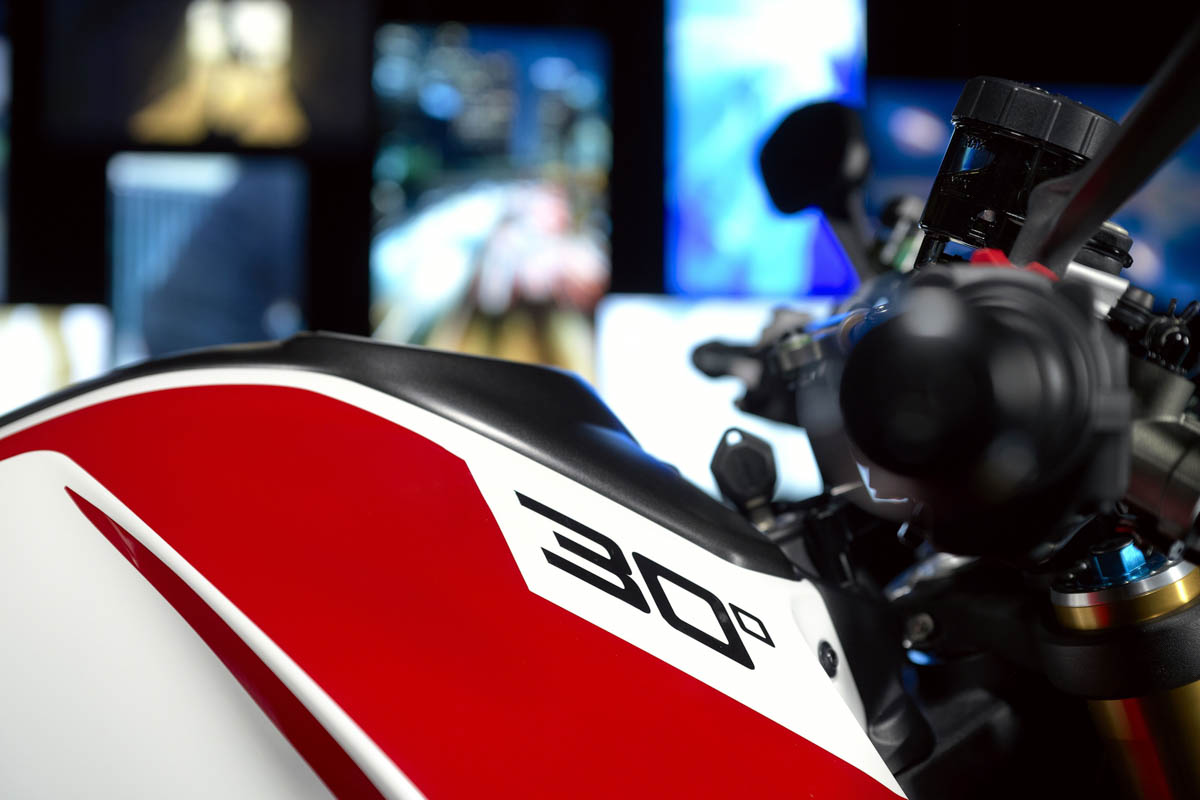 In the design department, the Monster 30th Anniversario flaunts a captivating tricolour paint scheme, tastefully complemented by forged gold wheels and Ohlins forks. 
The bike's exclusivity is further enhanced with a Termignoni exhaust, previously found only on the Monster SP, and carbon mudguards, adding a touch of elegance and performance.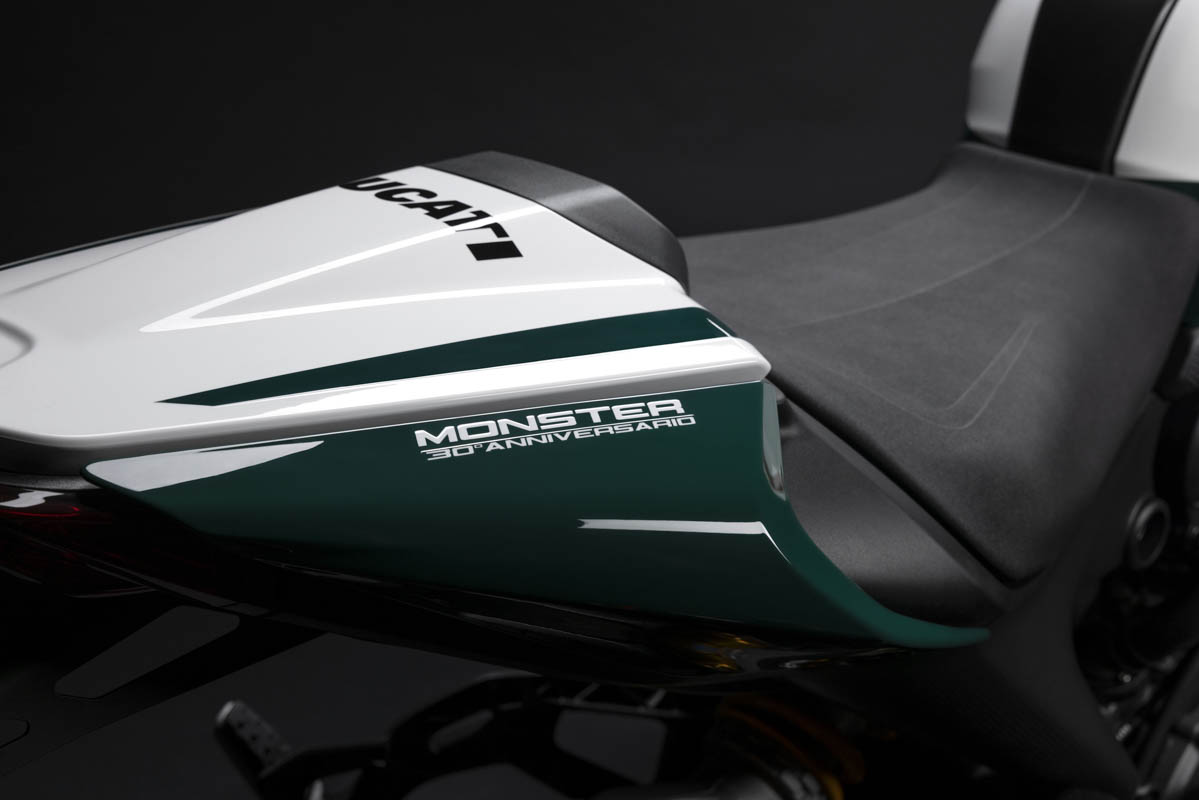 The attention to detail extends to the unique embroidered seat, setting this masterpiece apart from other models in the range. 
Ducati has meticulously crafted this limited edition to resonate with the passionate community of Ducatisti, offering a bike that not only performs but also pays homage to the brand's rich heritage.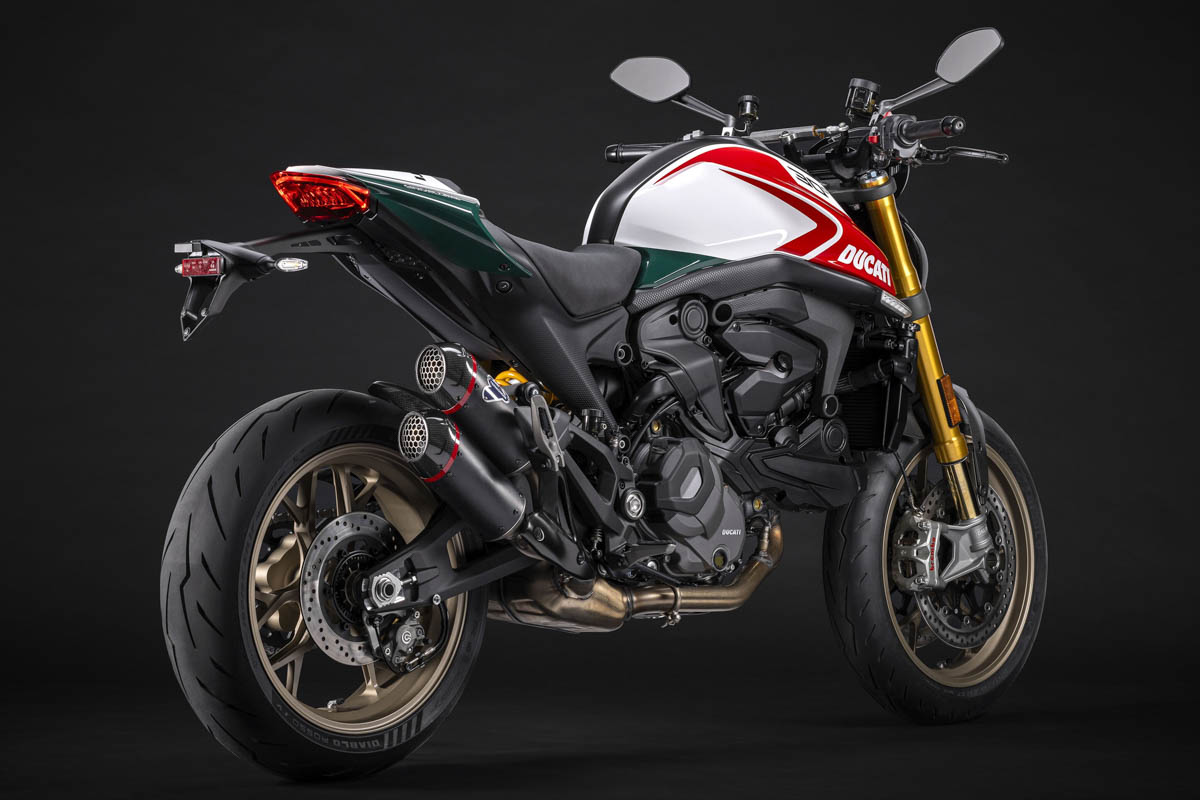 Another compelling aspect of the 2023 Monster 30th Anniversario is its remarkable weight reduction. Ducati engineers have managed to shave off an impressive 4 kilograms from its overall weight, bringing the dry weight down to an astonishing 164 kilograms. This feat is a testament to Ducati's commitment to pushing boundaries and setting new standards in performance.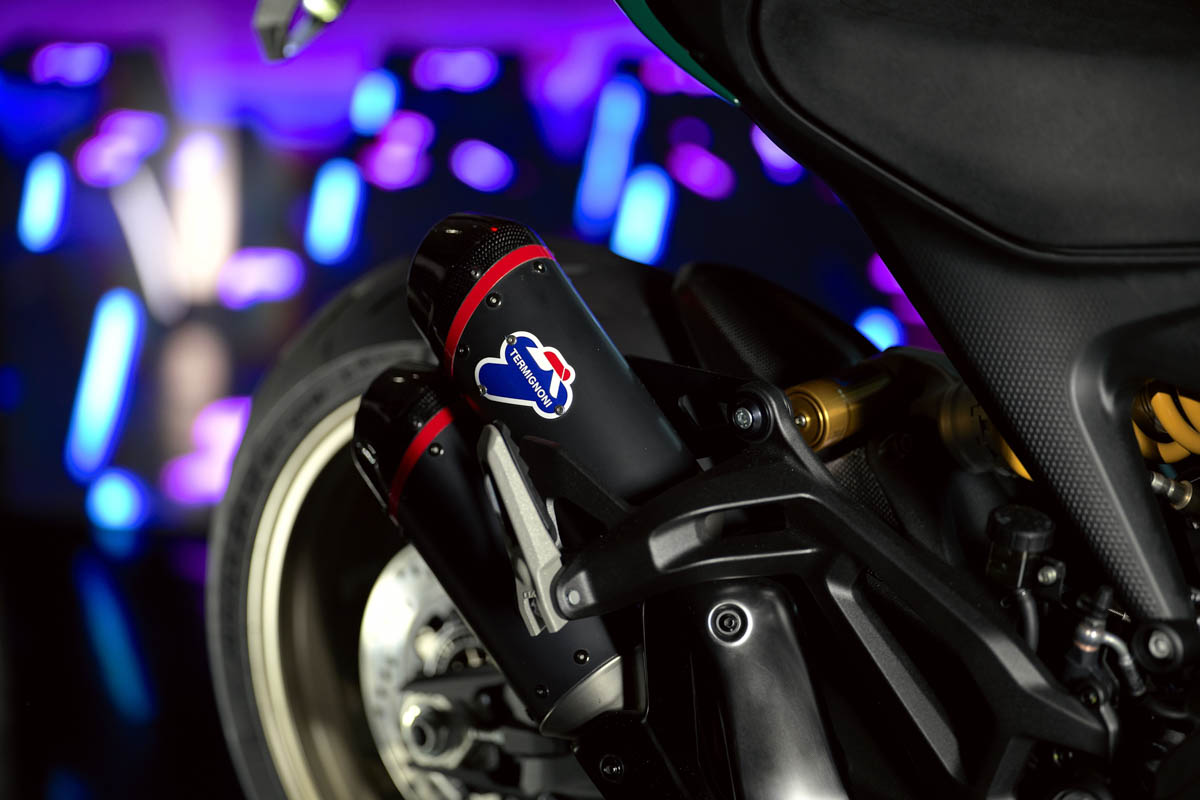 That said, the new Anniversario boasts the same engine specifications as its fellow Monster siblings, delivering a formidable 111hp and 93Nm of torque. The powerful engine pairs seamlessly with the chassis inspired by the Monster SP, featuring Ohlins NIX forks, an Ohlins rear shock, and a steering damper, ensuring a dynamic and exhilarating ride.
With production limited to a mere 500 units, the 2023 Ducati Monster 30th Anniversario is destined to become a collector's gem and a cherished piece of Ducati's illustrious history.