MV Agusta has officially announced its intention of diving into the adventure-bike scene with the introduction of two near-production prototypes at EICMA.
The Italian brand latest ADV bike comes in two variants, the Lucky Explorer 9.5 and Lucky Explorer 5.5.
Despite MV Agusta yet to reveal any production date, reports suggest that the Lucky Explorer will be 2022 models.
Meanwhile, the larger Lucky Explorer 9.5 features a new 931cc 3-cylinder powerplant derived from MV's 800cc range, while the Lucky Explorer 5.5 was born from the Italian firm partnership with a Chinese motorcycle manufacturer Qianjiang Motorcycle, the owner of Benelli and QJ Motor.
The Lucky Explorer 5.5 features a 550cc parallel-twin that is said to be the basis of every entry-level MV Agusta's bike in the future.
Lucky Explorer 9.5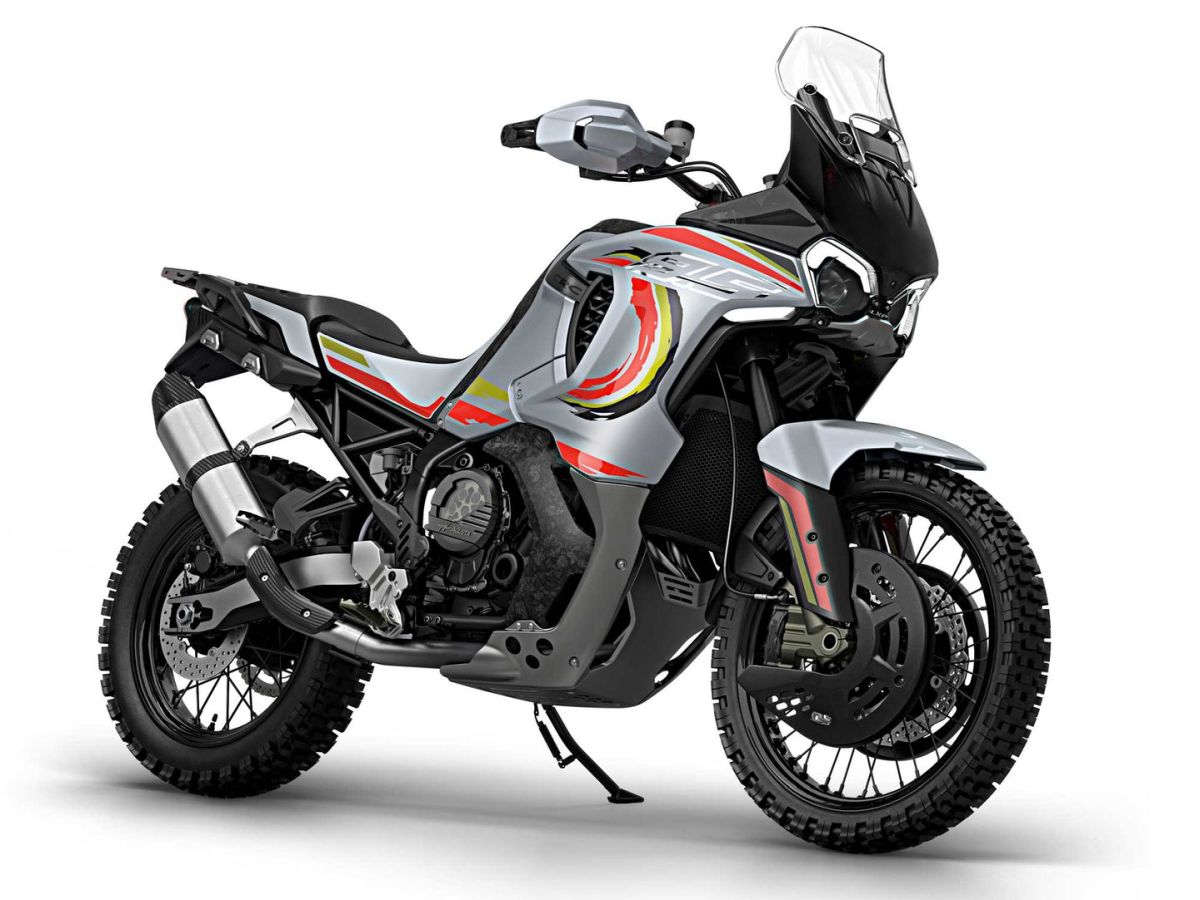 Born from the Italian firm 800cc triple, MV Agusta has increased the bore and stroke and adopted a new crankshaft and cylinder head to build the new 931cc engine.
The engine has also been tuned to deliver better torque than power, with a claim of 123hp @ 10,000rpm and a 102Nm @ 7,000rpm.
While it may be in its prototype stage, the Lucky Explorer 9.5 resembles the upcoming Ducati DesertX.
Interestingly enough, the DesertX runs on 937cc Testaretta V-Twin, similar to the Lucky Project 9.5 931cc triple.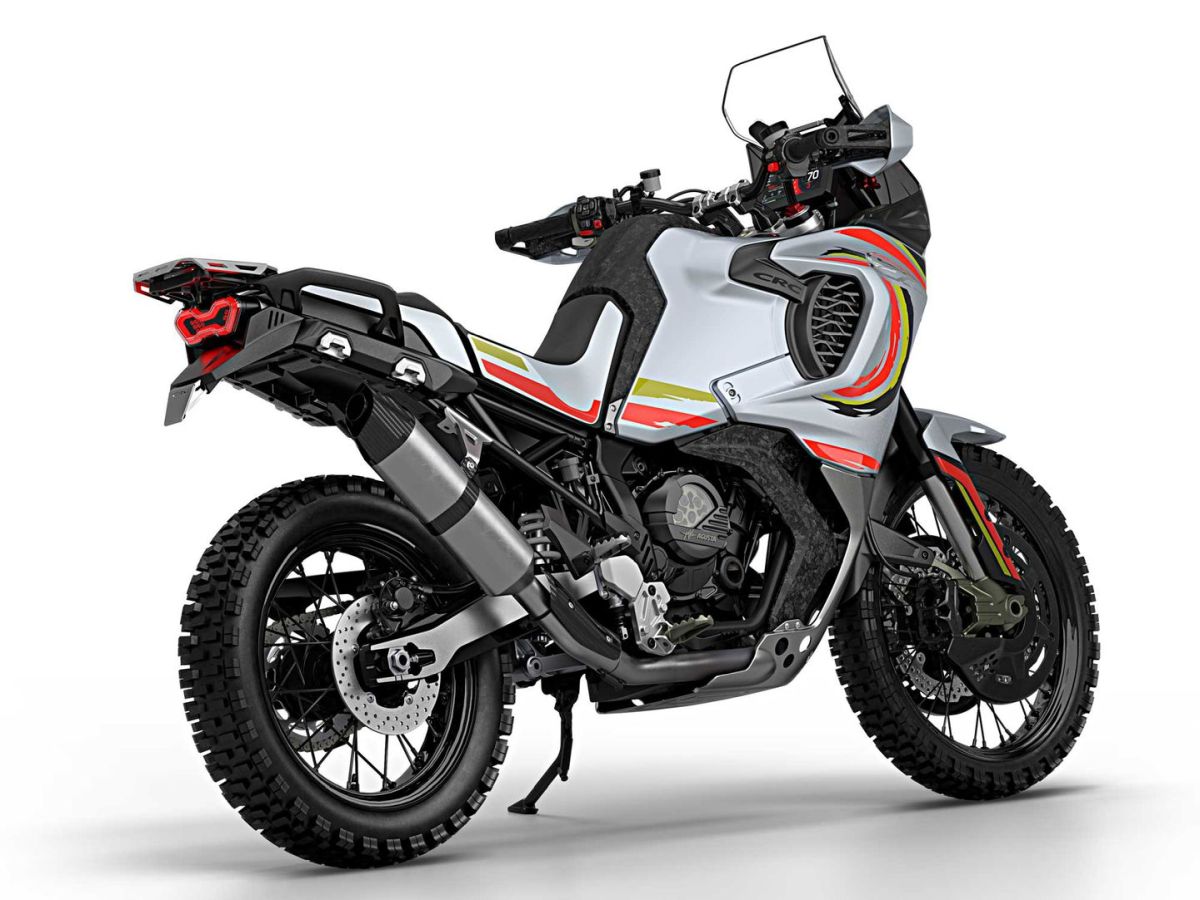 The bike also adopts the same Lucky Strike-inspired colours featured on the Cagiva Elefant, which is not a coincidence as both MV Agusta and Ducati were owned by the Castiglioni family back in the day.
The 9.5 will also come with two types of transmission, a Rekluse automatic clutch and a semi-automatic electronic actuated transmission similar to the Honda CRF1100L Africa Twin DCT's.
Other exciting features include:
aluminium dual-sided swingarm
21″ front wheels and 18″ rear wheels
1,580mm wheelbase
Lucky Explorer 5.5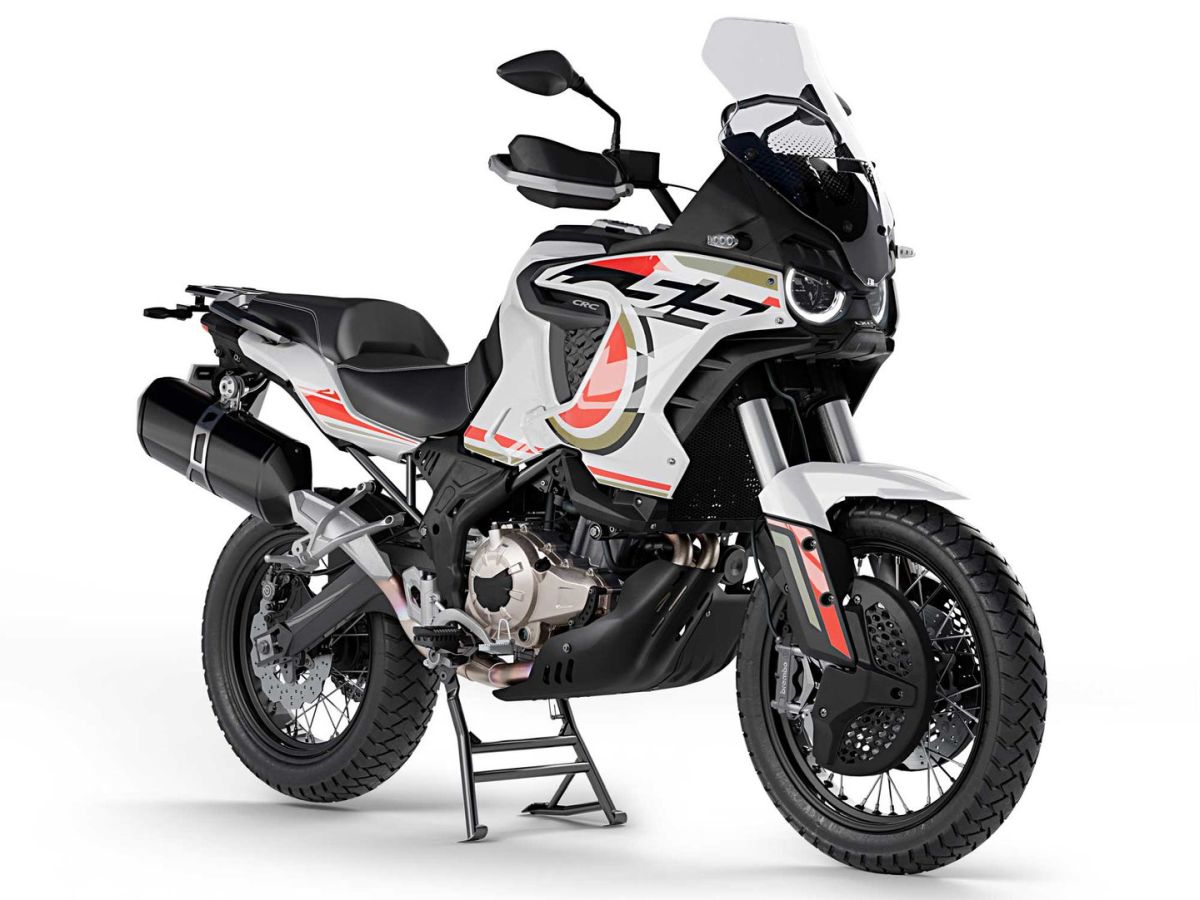 Developed in collaboration with Qianjiang Motorcycles, reports suggest that the Lucky Explorer 5.5 prototype shares the same engine and frame from Benelli's TRK 502.
However, MV Agusta developed the 550cc parallel-twin by increasing the bore and stroke to 70.5mm x 71mm from the TRK's 69mm x 66.8mm.
Nonetheless, the overall design of the 5.5 is miles ahead of the TRK 502, and it also features higher specifications, including a top of line Brembo brakes.
Despite no announcement being made regarding the availability of the two motorcycles, we can safely assume that we are going to see them soon enough.