The 2019 Aprilia RSV4 1100 Factory sees its engine capacity increased to 1078cc.

The increase brings maximum power to 214 bhp and torque to 122 Nm, while weighing 199 kg wet.

The new bike will also feature winglets on its fairing.
It looks like manufacturers are upping the horsepower game since the introduction of the Ducati's Panigale V4. The latest on the list is the 2019 Aprilia RSV4 1100 Factory.
The new RSV4 1100 Factory's engine will produce 214 bhp, upstaging the Panigale V4's by 1 bhp. That makes the Aprilia the most powerful naturally-aspirated sportbike.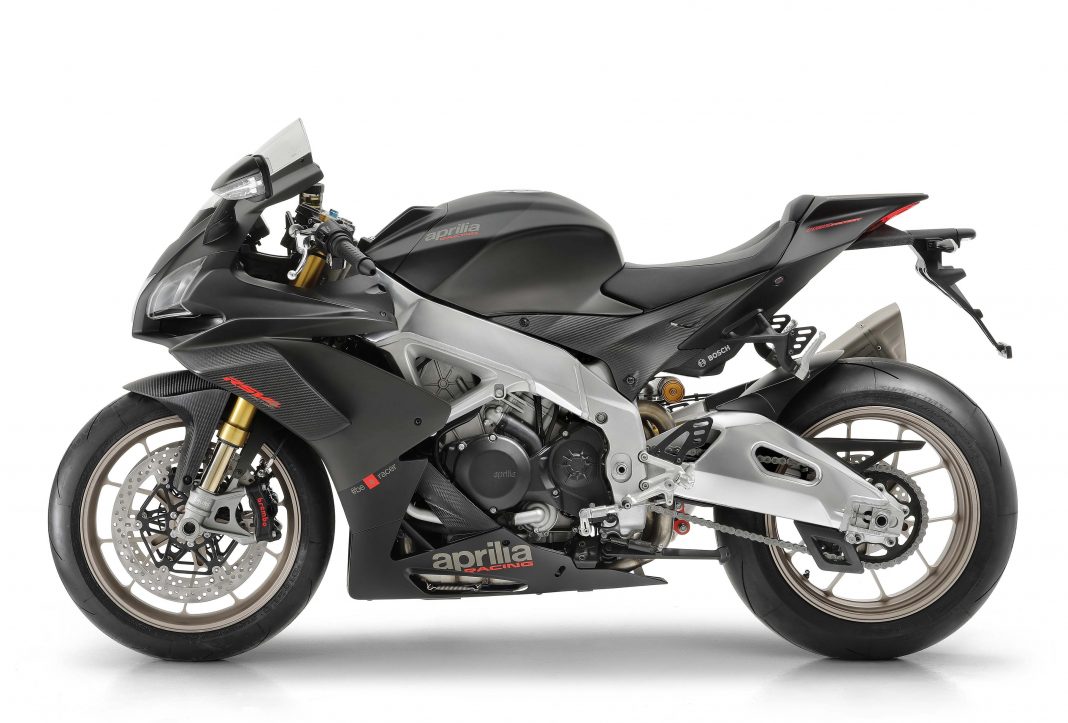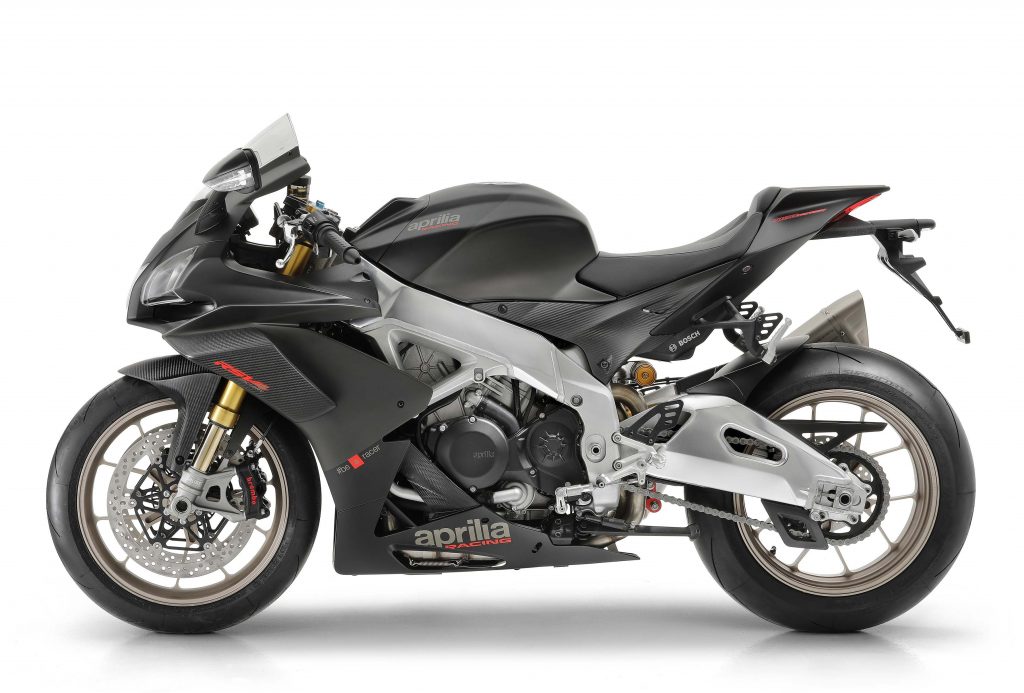 Following in the footsteps of their Italian superbike rival, Aprilia will be producing 2 RSV4 variants of different engine capacities. The RSV4 Factory sees its 65o V-Twin capacity increased to 1078cc. On the other hand, the 1000cc RSV4 RR is the homologation model for superbike racing.
It isn't just about a power increase, however. Torque has also been increased to 122 Nm. Additionally, Aprilia has lowered the weight of the RSV4 1100 Factory to just 199 kg, fully fueled. The Bosch lithium-ion battery and titanium Akrapovic exhaust system contributes to the weight reduction.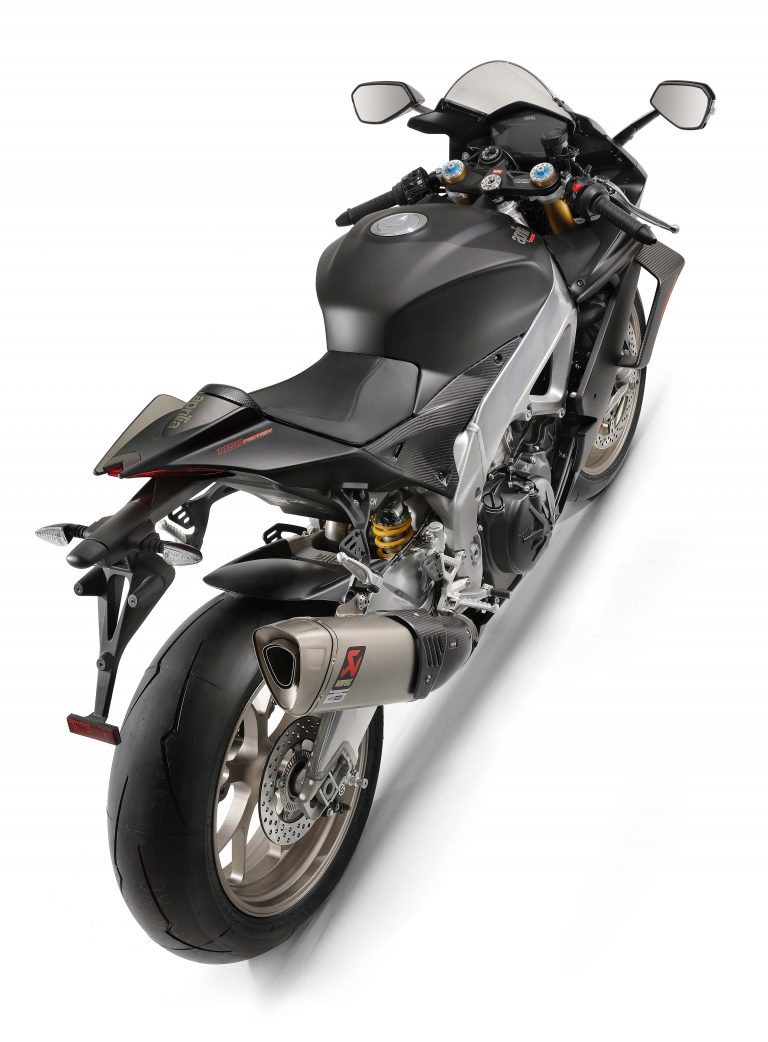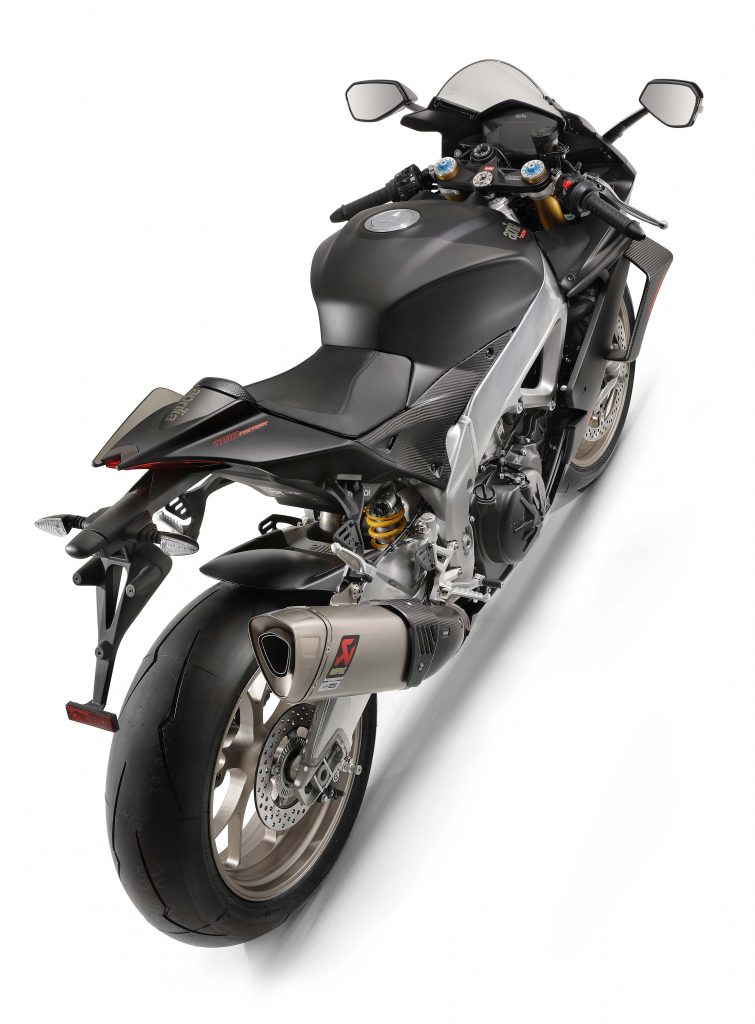 By the numbers, the 2019 RSV4 1100 Factory is 5 kg lighter, produces 16 more horsepower and 6.8 Nm more torque than the previous model.
Another obvious change are the winglets that are evolved from the 2018 Aprilia RSV4 RF LE.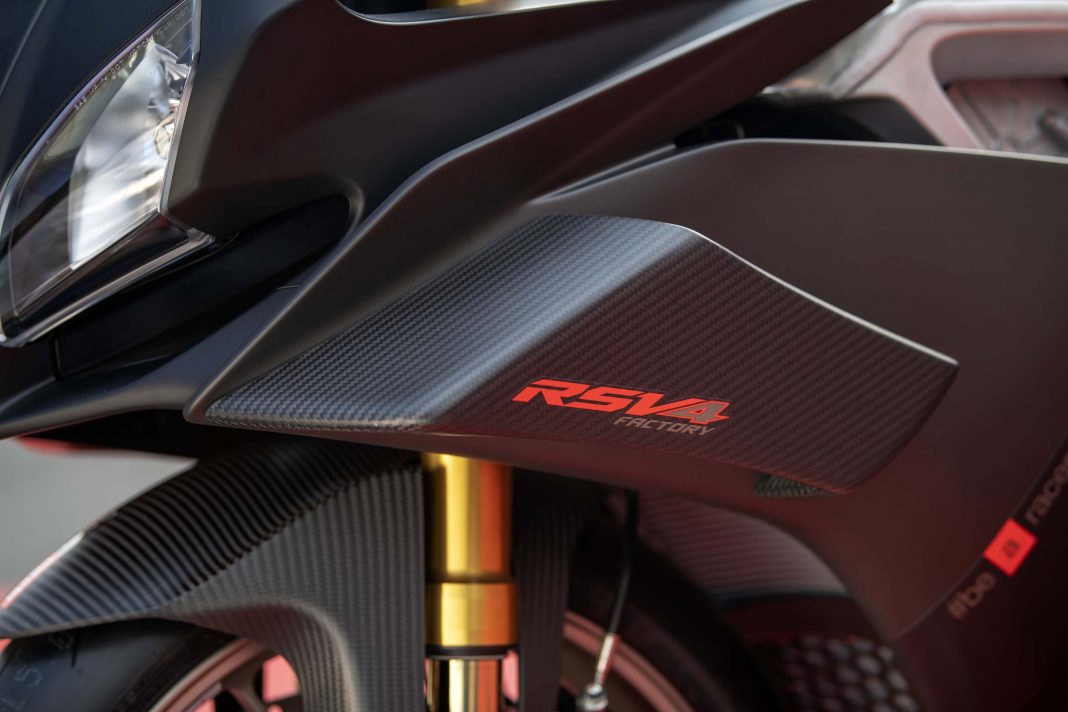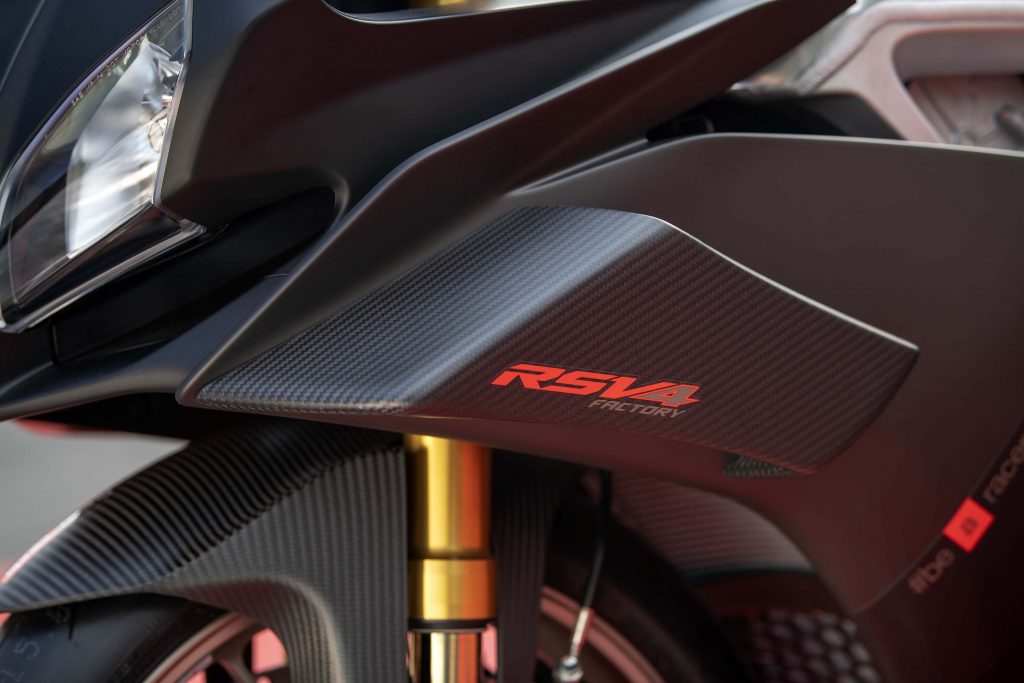 Brembo's latest Stylema front brake calipers perform braking duties for the front. They are lighter yet more rigid than the outgoing Brembo M50 Monobloc. Gripping the discs are more aggressive brake pads. Look closely and you will notice air ducts for the front calipers.
Front forks are Öhlins NIX with 125 mm travel (5 mm more) for better cornering. An Öhlins TTX shock suspends the rear end.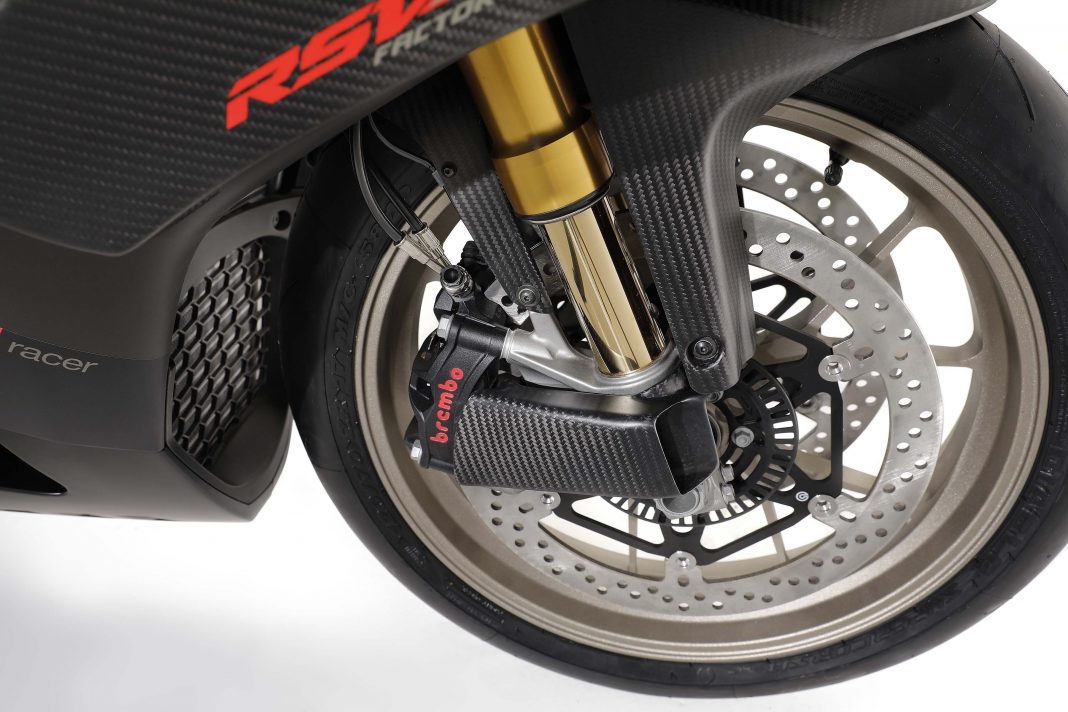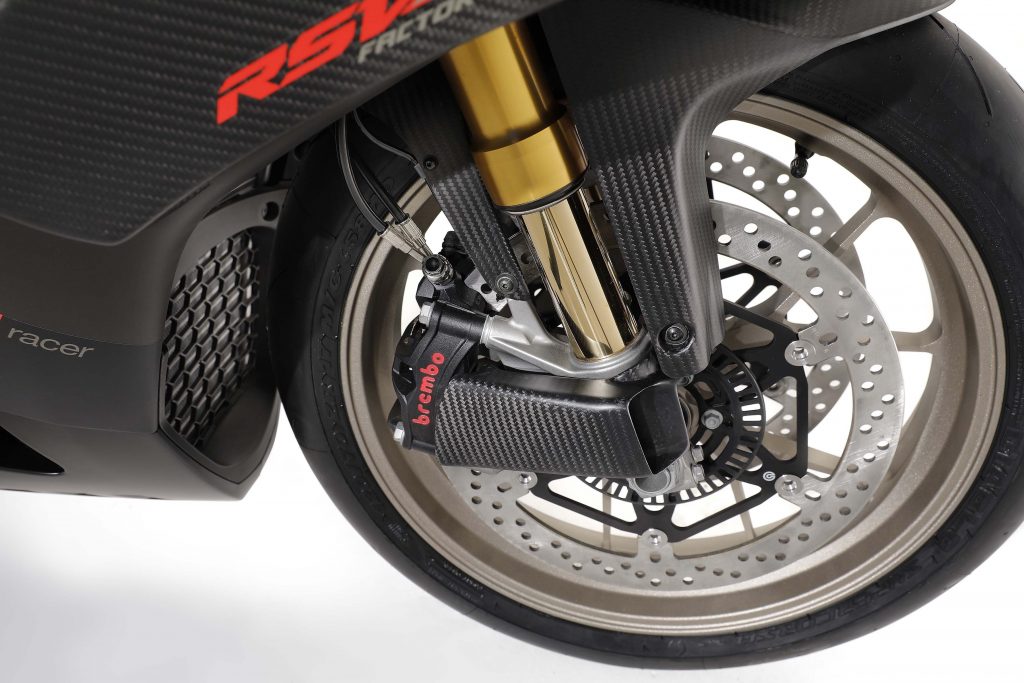 There are new steering bushings that steepen the rake angle. There is a 2 mm reduction of the steering yoke for less trail.
The steering changes results in a 4 mm shorter wheelbase. The swingarm has also been stiffened.
Last but not least, Aprilia have also upgraded the APRC electronics suite.