Motorcycle crashes are a lot different than that of car crashes. For a start, motorcyclists are, statistically, 16 times more prone to accidents as oppose to car drivers.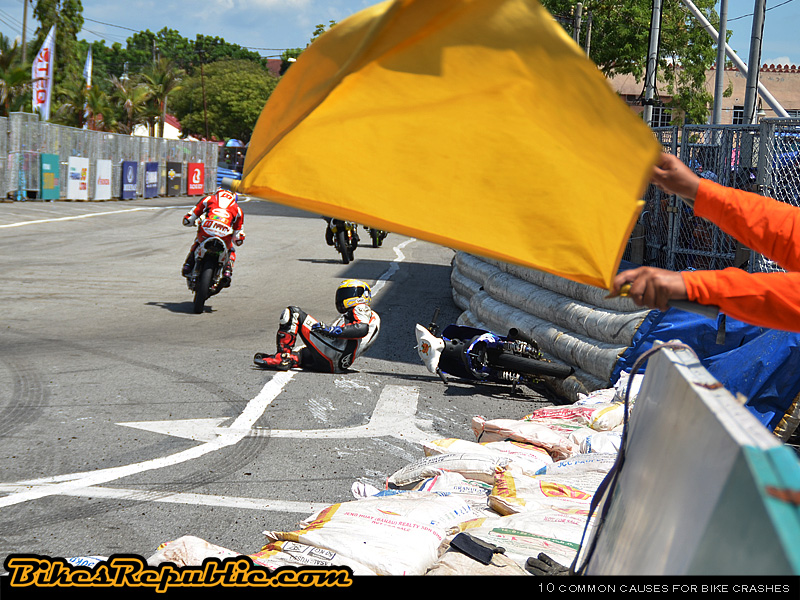 Causes may vary but ultimately, we as riders do play a part in them as well. UK-based two-wheels site Visordown recently conducted their own study of reported bike crashes in the UK for the year 2011 to make some sense of things.
Here are their top 10 most common reasons why bikers crash, at least in the UK in the year 2011.
10. Exceeding the speed limit (5%)
9. Travelling too fast for the conditions (6%)
8. Sudden Braking (7%)
7. Slippery Road (caused by weather) (7%)
6. Careless, reckless, in a hurry (9%)
5. Learner or inexperienced rider (9%)
4. Poor turn/manoeuvring (9%)
3. Failure in judging other person's path/speed (13%)
2. Failed to look properly (16%)
1. Loss of control (16%)
Many of these causes are self-explanatory but some – especially numbers 10, 6, and 2 – would require some of us to rethink our riding ways. Regardless weather if the causes are external or not, riders still play a part (weather it be partial or fully) In most crashes.
We at BR would like to remind our readers time and time again of being aware and responsible whilst riding on the road. And for those who are just starting off in their two-wheeled journey of freedom, it is only wise to seriously consider singing up for advance riding lessons, as well as considering bikes equipped with ABS brakes. Belive us when we say that those, along with the practice of ATGATT, would make a really huge difference.
Source: Visordown