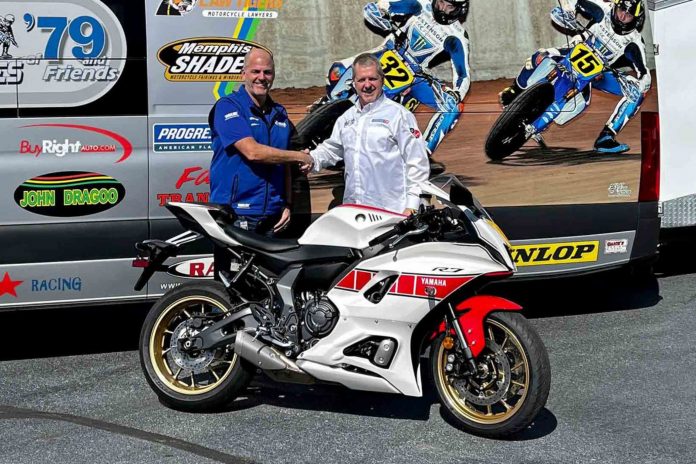 Yamaha Motor Corp USA has donated one 2022 YZF-R7 to a charity raffle that supports injured American Flat Track (AFT) racers.
However, it's not just any R7 because the raffle bike is the World GP 60th Anniversary Edition.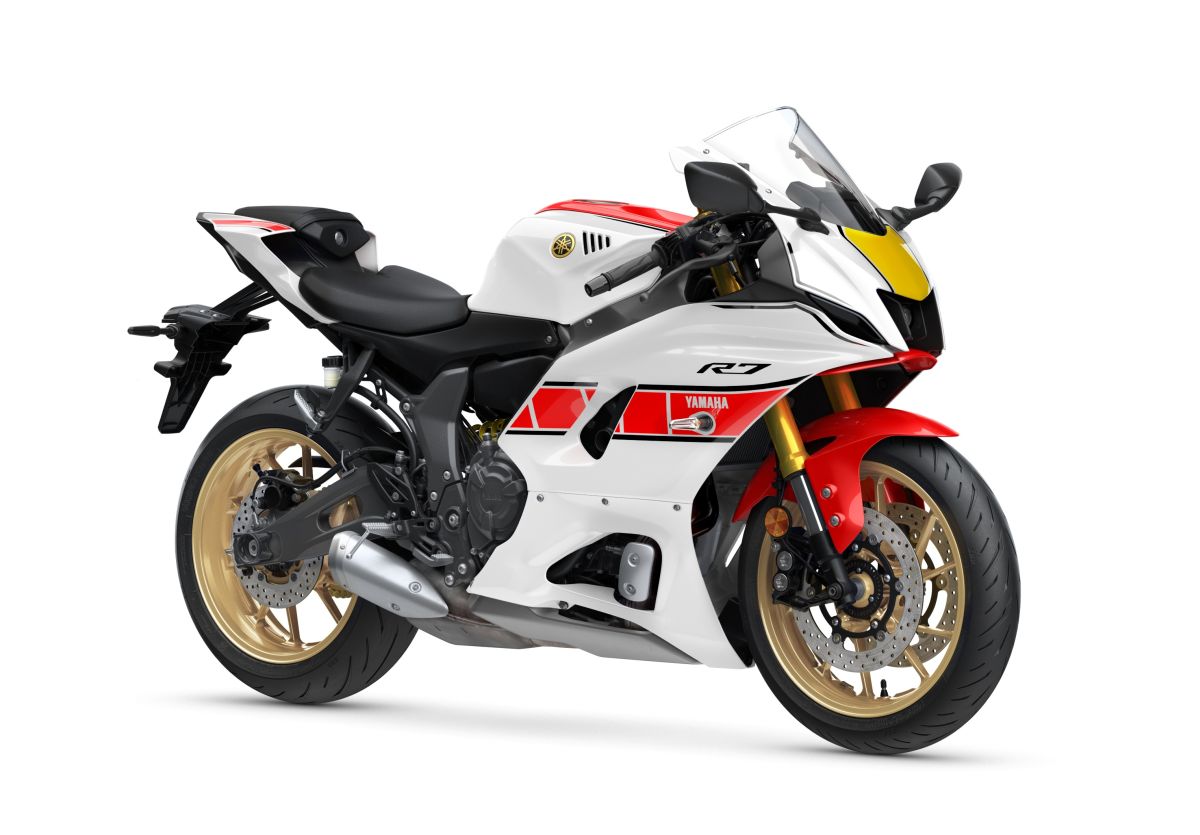 The bike features Yamaha's iconic white/red colour scheme, gold fork, GP-inspired Tuning Fork emblems and gold cast aluminium wheels wrapped in Bridgestone Battlax Hypersport S22 tyres.
The Yamaha R7 is up for grabs as the main raffle prize of the Rookies of '70 season-long fundraiser.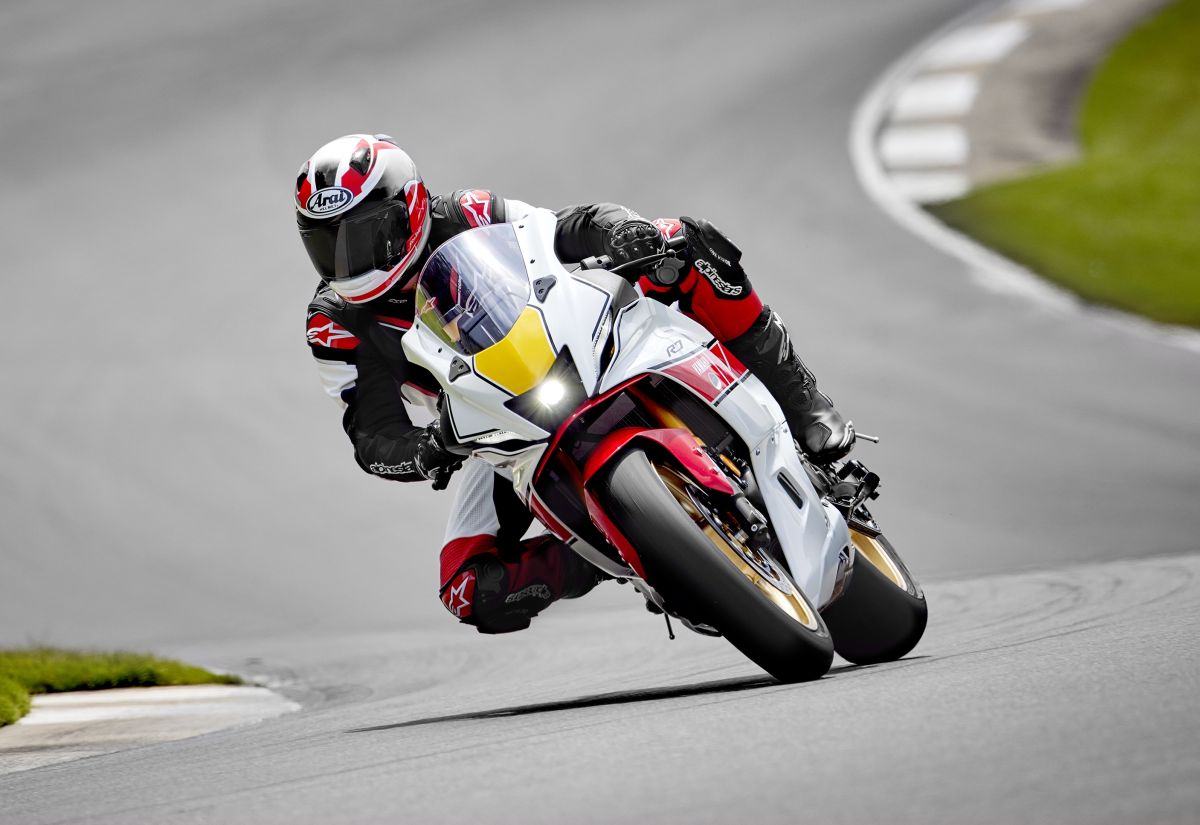 "I'm proud and pleased that we were able to donate this Yamaha YZF-R7 to The Rookies of '79 charity, allowing them to raise money to achieve their mission of helping riders and families in need.
"They are a fantastic organization that does incredible work for the racing community. And as an ex-flat tracker myself, it's a cause very near and dear to my heart," said Derek Brooks, Yamaha Motorcycle Product Line Manager.
Those interested in getting their hands on the bike while donating to charity can get the raffle tickets sold at every AFT round.
The winner will be drawn at the season finale on October 15, 2022, at Florida's Volusia Speedway.
As its name implies, the Rookies of '79 and Friends Charity were created by the rookie flat track class of 1979 that comprises Wayne Rainey, John Wincewiz, Ronnie Jones, Charlie Roberts, Scott Parker and Tommy Duma.
The charity's main objective is to help provide financial assistance to riders affected by injuries sustained while racing.
Over the years, funds were produced through sales and raffles of donated memorabilia from fans, riders and corporate sponsors.
Meanwhile, to sweeten the deal, Yamaha also offers a free year of Yamaha Extended Service warranty coverage on the R7 to whoever is lucky enough to win the raffle.