BMW Group Malaysia expands Motorrad line up by introducing the BMW S1000XR and R1200RS –from RM112,900 and RM101,900 respectively.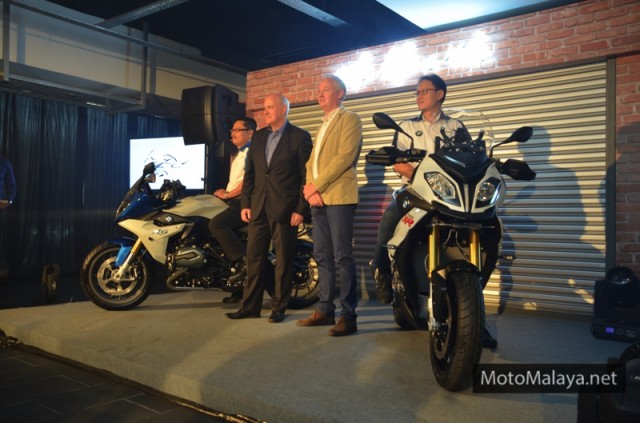 The BMW Motorrad range in Malaysia just larger today followng the introduction of two new models by BM Group Malaysia. New in our market are the R1200RS sport-tourer and the highly anticipated S1000XR adventure-sport.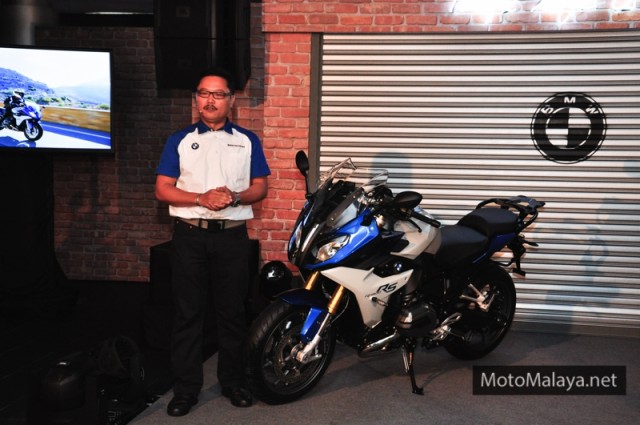 We start things off with the R1200RS sport-tourer first. Essentially, the RS' arrival more or less completes the boxer-powered R1200-series range in Malaysia. It now joins in the ranks alongside the R1200GS adventure bike and R1200R naked roadster that was launched earlier this year during the inaugural BMW World Malaysia 2015 showcase.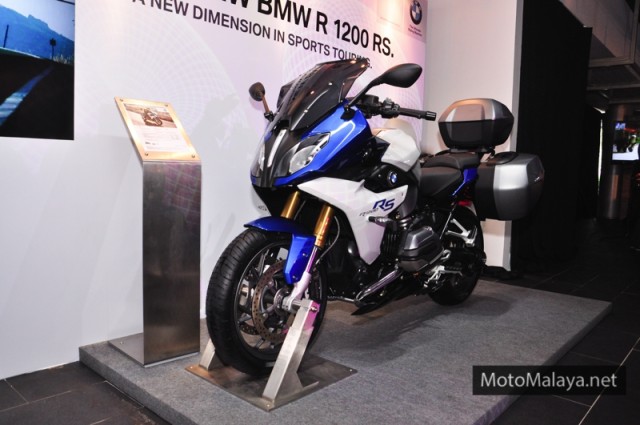 Like its adventure and naked brethren, the R1200RS harnesses power from a signature BMW Motorrad air/liquid-cooled 1,170cc boxer twin-cylinder engine that develops 125hp and 125Nm of peak torque. Power is sent to the rear via a six-speed constant-mesh transmission that is paired with a shaft-drive similarly found in its GS and R brethren.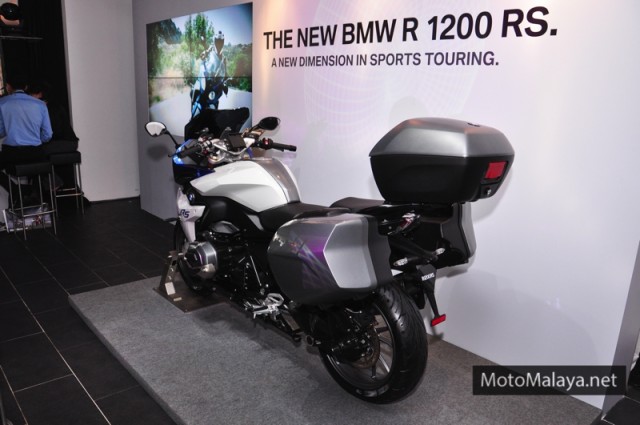 Being a sports-tourer, the R1200RS was developed to cater towards enthusiasts that yearned for a bike that offered both sportiness and comfortable long-distance touring abilities. Notable features primed in the sport-tourer include a pair of 45mm inverted telescopic front forks paired with an EVO Paralever single sided swingarm, Automatic Stability Control (ASC), as well as an ABS braking suite and two selectable riding modes – 'Rain' and 'Road'.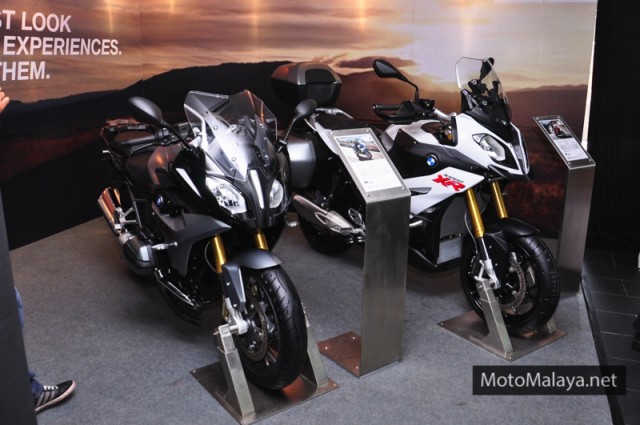 Riders can garner greater versatility by opting for options such as Riding mode Pro that further adds 'Dynamic' and 'User' riding modes, and it also includes a Dynamic Traction Control (DTC) suite being primed. There is also the option to equip the sport-tourer with BMW's Dynamic ESA (Electronic Suspension Adjustment) as well that offers selectable suspension and damper mappings.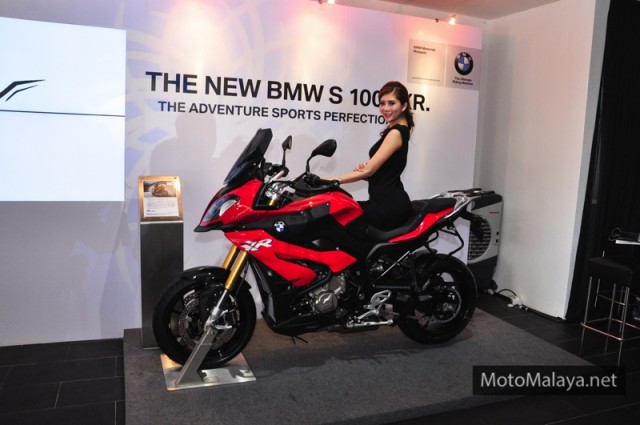 If the R1200RS is not versatile enough, then perhaps the all-new S1000XR would be more up your alley instead. Built based upon the brand's manic S1000RR supersport and S1000R naked-sport, the S1000XR is set to rival strongly against adventure sport favourites such as the Ducati Multistrada and the KTM Adventure series.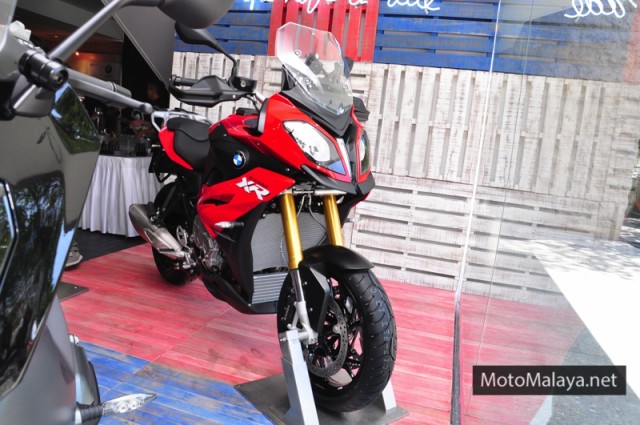 Underneath, the S1000XR shares the same 999cc twin-cam in-line four-cylinder heart as found in its sport and streetfighter siblings. As a result, the S1000XR packs a substantial offer of power as the mill generates 160hp and peak torque of 112Nm, all of which is sent to the rear via a six-speed constant-mesh straight-tooth transmission and chain-drive system.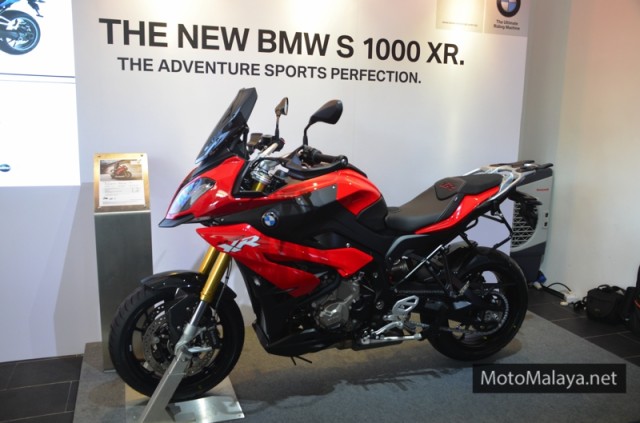 Like the R1200RS launched alongside it, the S1000XR also packs a equally large technological punch. Its on board electronic arsenal includes ASC, BMW's all-new ABS Pro suite, two selectable ride modes – 'Rain' and 'Road', and BMW's latest incarnation of its E-Gas ride-by-wire engine management system.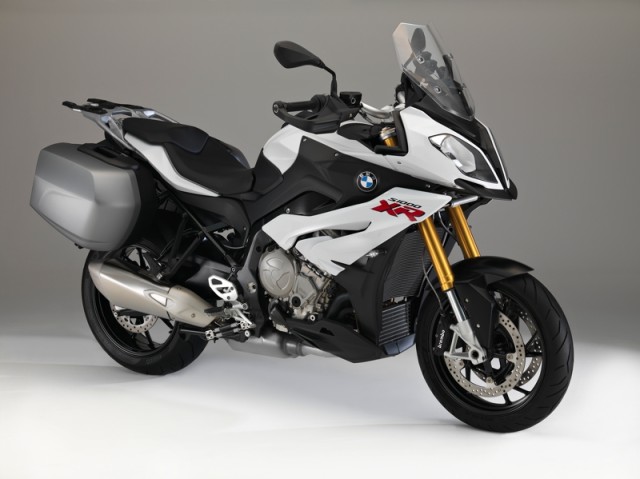 The S1000XR's package can be further sweetened with several notable options. Highlights here include the Gear Shift Assists Pro (GSAP) clutchless quick-shifter system, Riding mode Pro feature and its two additional ride modes plus DTC, as well as the Dynamic ESA suite.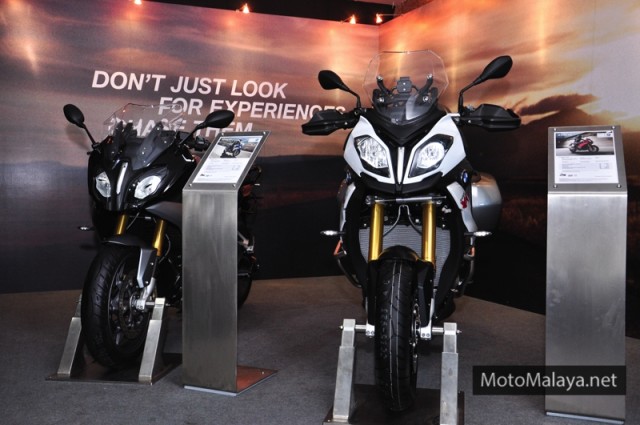 Available for viewing and bookings bow via authorised BMW Motorrad dealers nationwide, the new BMW R1200RS is priced on-the-road without insurance at RM101,900 (6% GST included). The new BMW S1000XR, on the other hand, is priced from RM112,900 OTR without insurance (6% GST inclusive).
Check out the gallery below to see more of the new BMW R1200RS and S1000XR.
BMW S1000XR and R1200RS Launch @ Kuala Lumpur
BMW S1000XR
BMW R1200RS