Initiated in 2008, Harley-Davidson's World Ride event is an occasion where thousands of owners from around the world hit the open road on the same day, in order to celebrate the pure feelings of joy and freedom they get via riding their motorcycles.
The event, which was initially a one-day affair, has grown into a two-day occasion over the years due to the overwhelming support and response shown by "hogs" worldwide.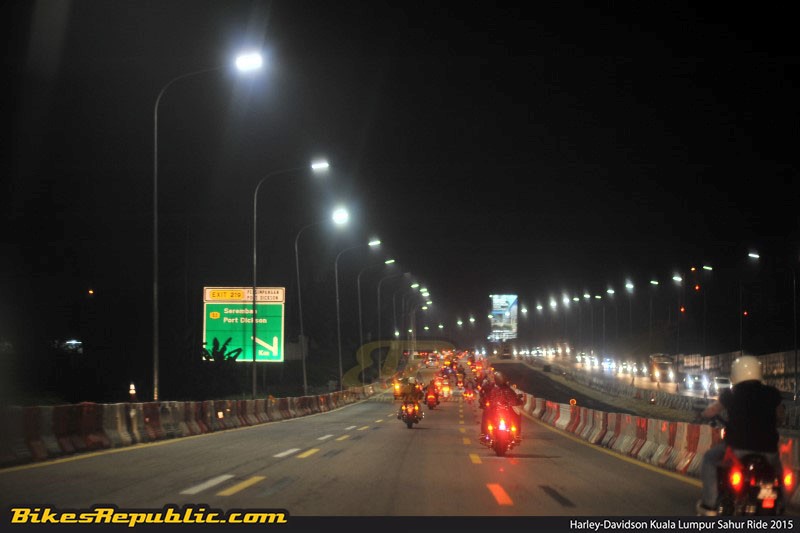 With "Just Ride" as the theme, this year's installation of the Harley-Davidson World Ride took place on the 27th and 28th of June. In an effort to be a part of the event, and also to welcome the festive season, Harley-Davidson Kuala Lumpur (HDKL) and NAZA World organised a Sahur Ride on the 27th June from Petaling Jaya to Port Dickson.
A total of 500 motorcycles, comprising owners from almost every state in Peninsular Malaysia, as well as neighboring nations such as Thailand, and Singapore, were part of the Harley-Davidson Sahur Ride which was flagged off at 11pm on the 26th of June.
It is said that the convoy, which was escorted by the Royal Malaysian Police throughout, was also held to promote the Harley-Davidson brand and the spirit of brotherhood, besides to 'just ride' and have a good time.
Despite being a Sahur ride, the event saw owners of all races, ethnicity, and gender participating and showing their support. It is said that each participant received a participation certificate courtesy of Harley-Davidson Kuala Lumpur.